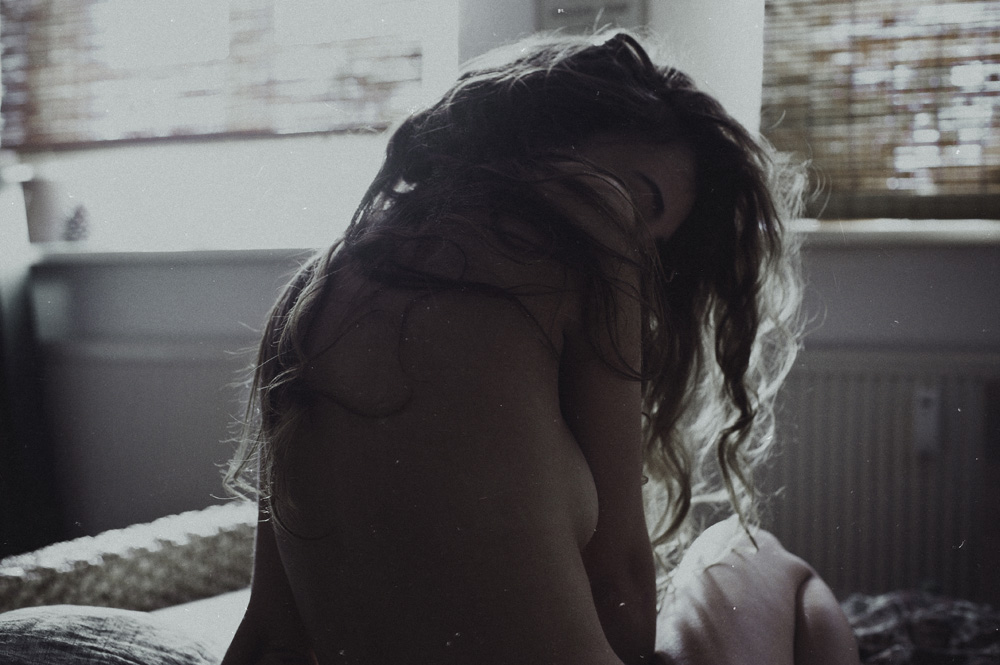 You never know what you can find watching

Janine Mizéra

´s photos. It's like finding yourself in a painting which changes day by day, glance by glance. Sensual bodies, delicate skin, melancholic situations through a veil of light. All those faces become something strong and magical, blend together by an unreproducible style.
I remember the first time I saw your gallery and I found there was a girl, appearing really often in different periods of your creative proccess. I understood lately, meeting you personally, that she was you! So, would you like to talk about your self-portraits? How do you do them? How do they make you feel?
Creating a self portrait to me is reflecting yourself through photography. A way of processing thoughts and feelings, of finding your own true character. Sometimes I prefer to transport myself in another world made just for this moment in time, almost always it is very personal. In a way I create my own little universe. A hiding place I can escape to even when reality might seem endlessly grey. When I look at them I see myself in different periods of my life, different moods, the way I change and grow…as a person as well as a photographer and I think that's very interesting.
On the contrary, how do you feel taking pictures of other people? What do you think watching a model posing and how do you find a situation you think is the perfect one?
Once somebody said "every portrait is a self portrait". True, all my portraits reflect something about who I am in a subliminal way. But on the other side it's very important to me to show the true nature and that certain something about a model. A sensibility just this one person owns. Dreams so light it gives you the feeling they break if you touch them. I like to think even the biggest barricades of not knowing each other are conquerable with continuous conversation during the shoot and understanding. The perfect moment would be the one where models and photographers minds align. A symmetry created in a sense of feeling the other one. A moment when there's no need of words. A feeling I experienced during our shooting for example.:)
Which kind of light do you prefer to shoot with? All your photos are really intense and melancholic, with that strange grey mood that makes your photography unique and recognizable. What's your secret?
I always prefer natural light and natural surroundings over a studio or fancy technical utensils. To me the essence of photography is distorted through thoughts about where to position this light or that strand of hair. My priority definetly lays on what a picture expresses, what it makes you feel. People keep telling me about a dark and melancholic mood they feel watching my photos. To me it is just the way I see the world in a way. It happens naturally. Maybe some kind of fascination for mystical spheres, the beauty of a misty field at 5 AM in the morning or stories of faded memories. Maybe my attraction for historical movies. You can find such strong inspirational sources in cinematography and music.
Things like sad expressions, far away feelings, small details like a hand on a perfect skin or a frame created by leaves and flowers! How do you create all these peculiarities? Do you prepare a set, searching locations or the perfect corner of the room, or you just capture things you are surrounded by?
Actually I create a lot of situations very spontaneously and in the heat of the moment. It's just me and the model getting to know each other and interacting on simple base. I generally work with things surrounding me. During the past weeks I've been researching interesting locations such as empty factory buildings or mysterious parks. Generally places transporting a feeling of long past times or rough industrial coldness. I've always been fascinated by eroded structures and houses left to die. A combination involving the soft silhouette of a woman's body is just pure beauty. But generally on a walk through the city there are so many from inattentive passengers unseen places.
Going through your art it's clear that things like the facial expressions and the body language make your photos. How do you find your models? How do you direct them during the photoshoot?
Some models are friends of mine. Sometimes I ask interesting people I meet in the streets. Sometimes over the web. People with a special spark in the eyes, a special aura. Most of the girls I shoot have none or few experiences as a model so I like to give just small directions or suggestions for poses I have in mind. I prefer not to direct too much and let the model grow during the shooting.
And what about your future projects? It's not so easy to find you around the web, so that makes me think you take pictures for yourself; but at the same time you're really excited about showing your creations. So I'm confused, why do you shoot?
I started shooting out of a curiosity for details I guess. Beside my passion for art and graphic shapes since I am a child I realised that I am now surrounding myself with photography and thoughts about new projects at any time. After a long shooting day I feel happy and satisfied. Photography has grown my life. A part of it so big I couldn't live without it anymore no matter how future will look for me. I am indeed taking a step forward lately since I am now, more than ever open for new opportunities and interesting people. At this specific moment my obsession with photography and lately analog photography is the strongest inspiration in my live.
Before I let you go… Is there a song you want to suggest us to listen to during the viewing of your photos?
I could even recommend two songs right now. The first would be Pyramid Song by Radiohead since this band is my everlasting inspiration and maybe even personal favourite and second Silence by Portishead.
Interview by Nina Sever
www.ninasever.com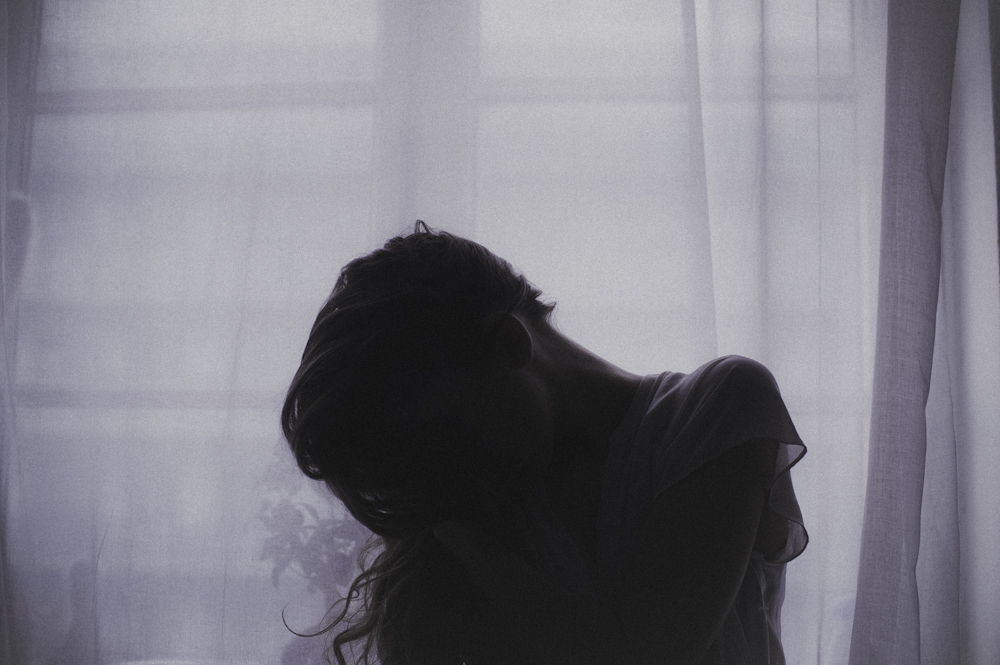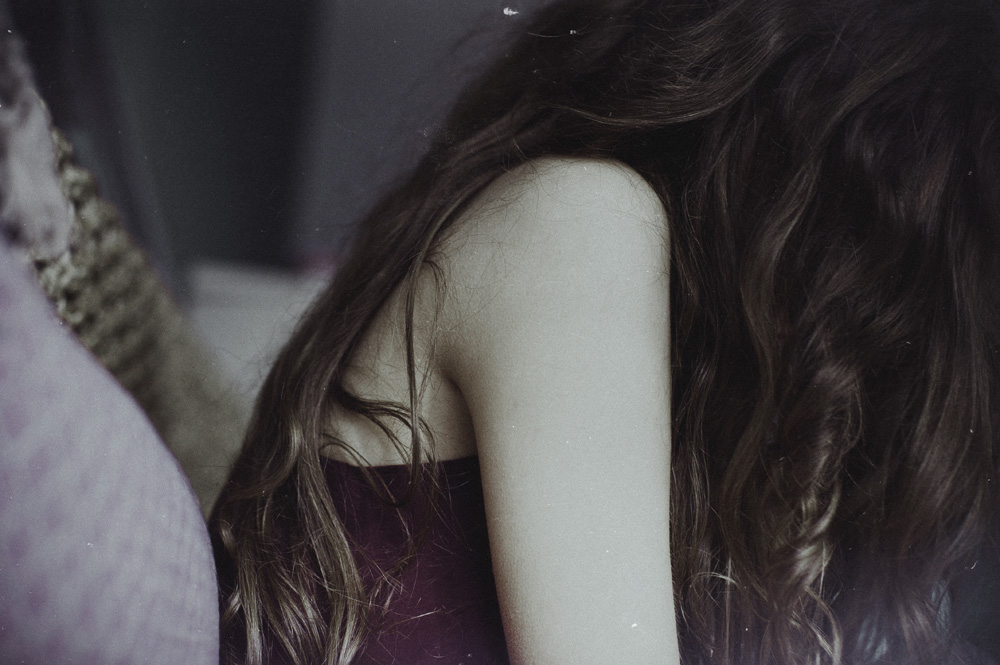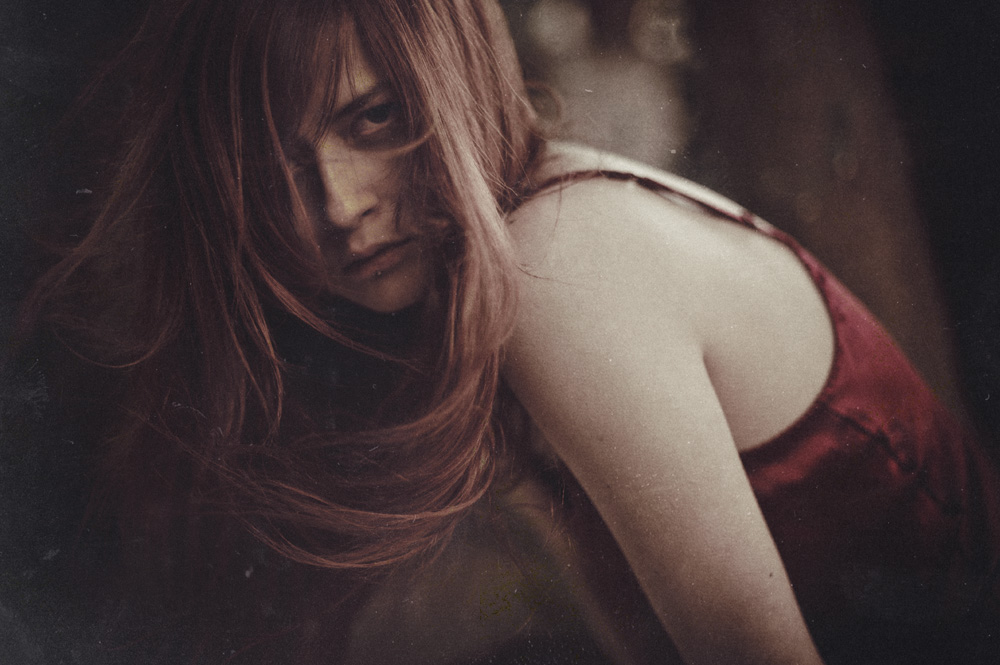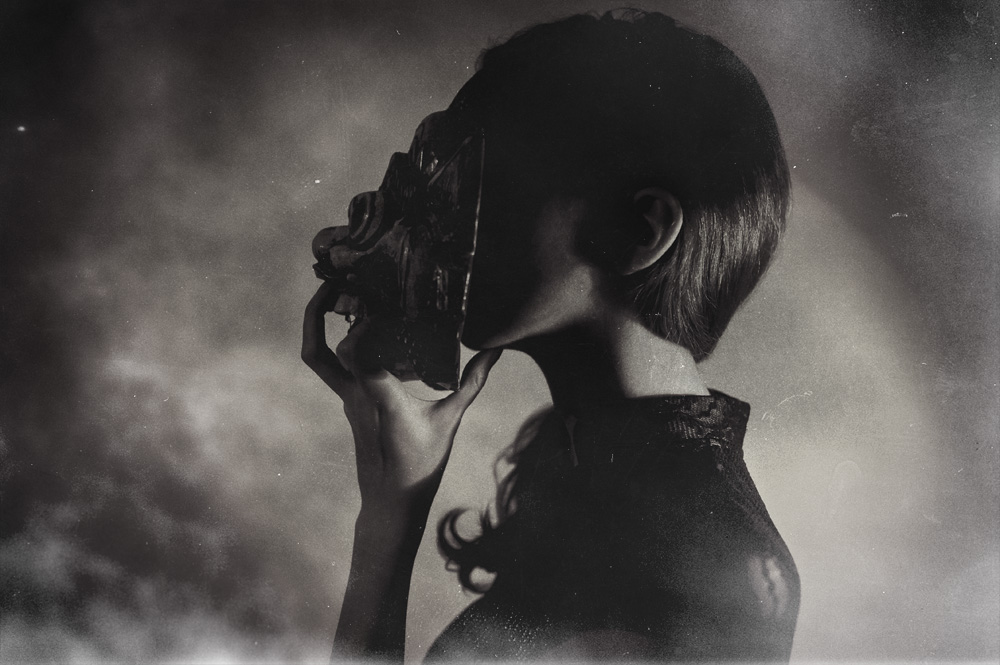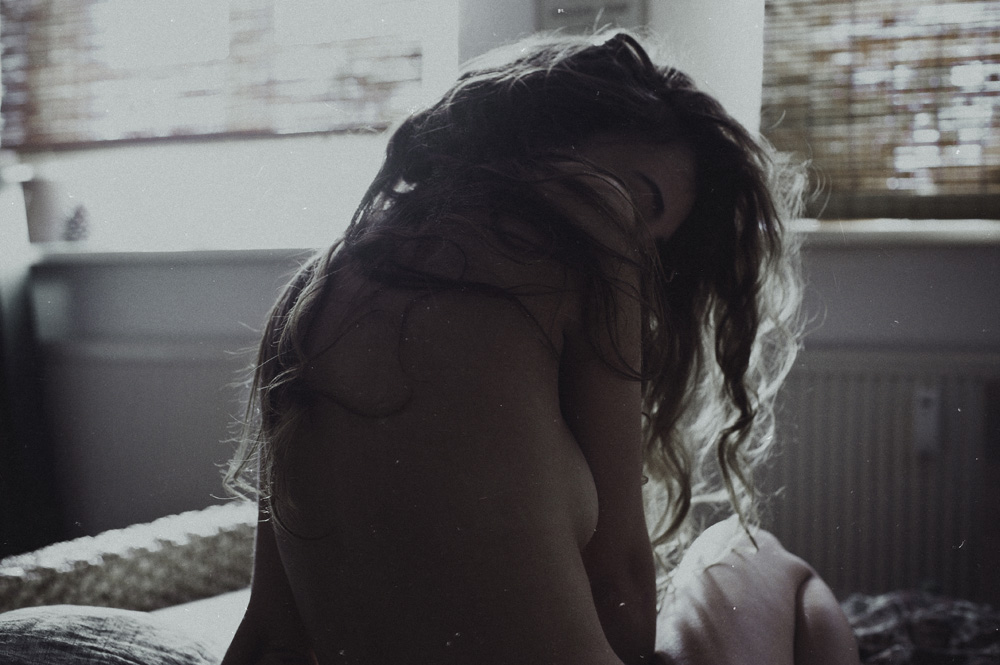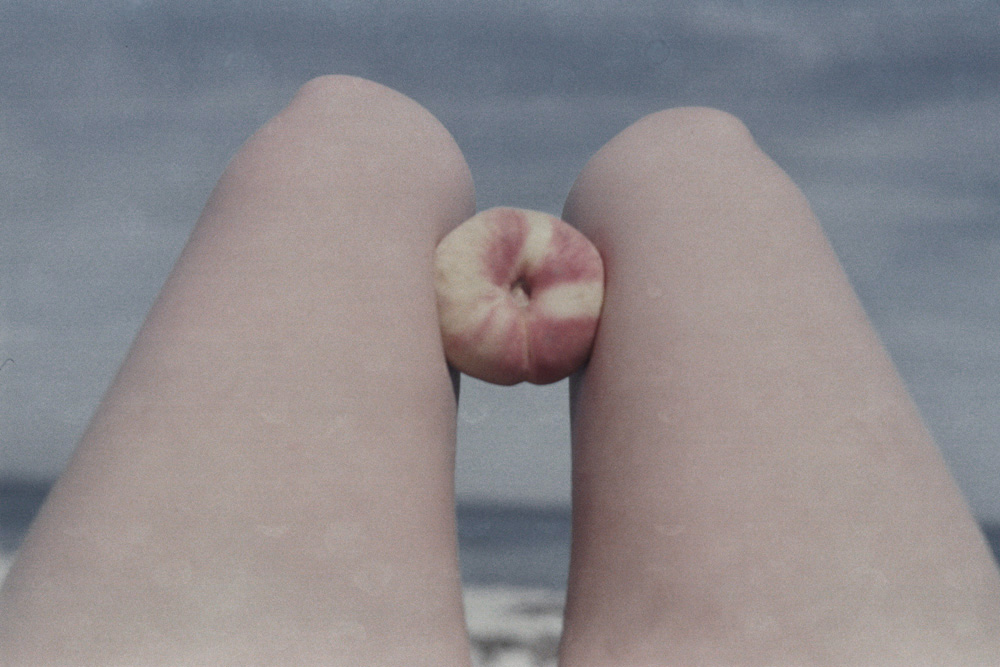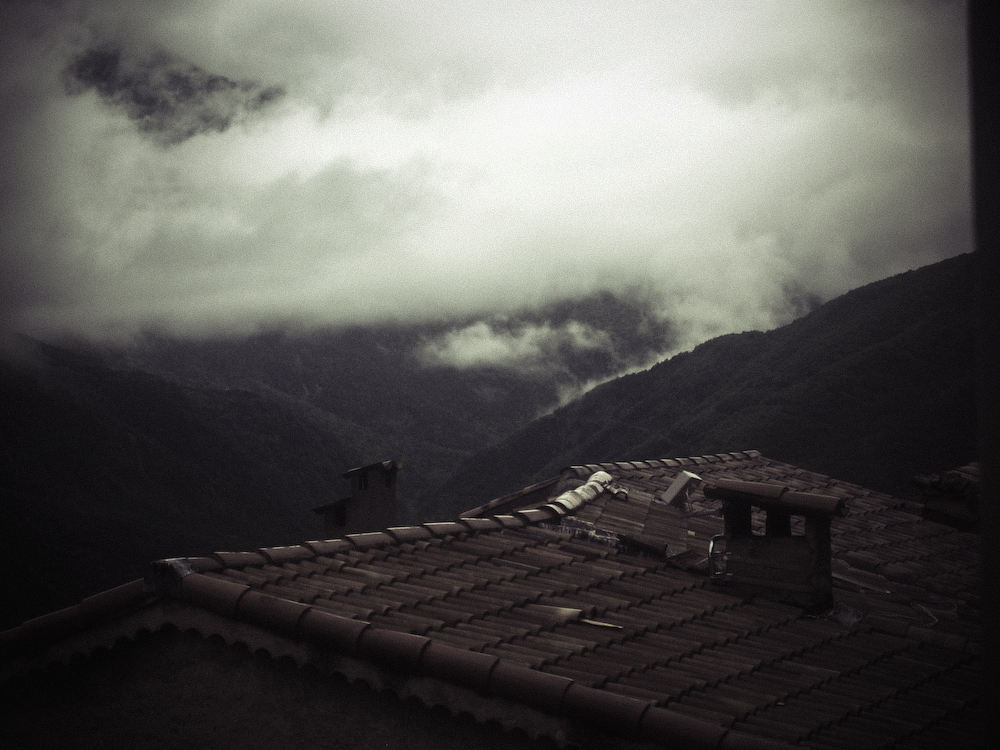 All images by Janine Mizéra