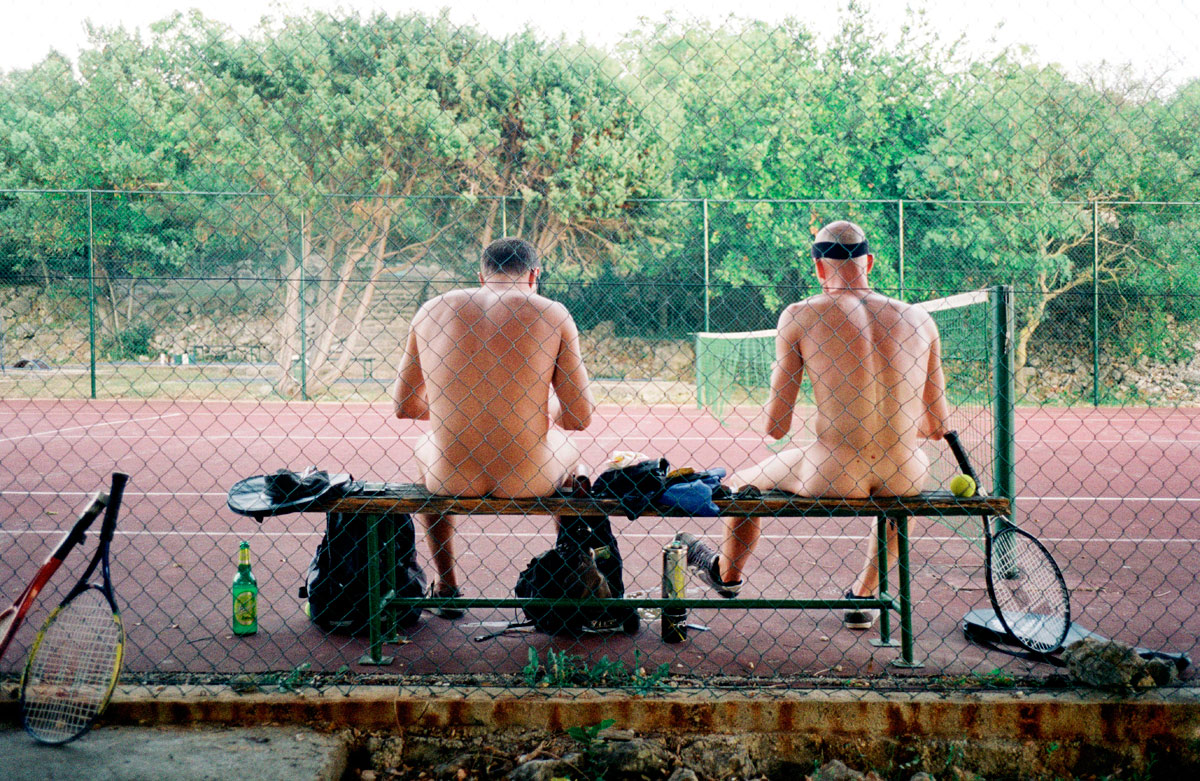 "I'm a very nostalgic person. I prefer old and used to new stuff. Old stuff and analogue feels more real and authentic to me. It is more intimate."
tells me Austrian photographer Daniel Gebhart de Koekkoek when I ask him about his preference for analogue images. There is anyhow something very real and authentic in his works as well- with a beautiful visual language, that makes you feel like seeing behind the curtain of the portrait subject. Sometimes in a very playful way, other times very quiet and subtle, but always with a very intense presence. He once said that he forgets the world around himself when he takes pictures of nice places and people. Well, we forget the world around us too when looking at his art…
A good image is…
when you look at it for more than 10 seconds.
For your series "Isn´t she lovely" for Vice Magazine it seems that you only about capture "within the Austrian scene popular girls". Would you also shot someone completely unknown with great looks that you just meet on the streets?
The basic idea behind this series is to capture girls who are doing something interesting and have some good stories to tell. They don't need to be models or "popular scene girls". Usually I know them a bit before we take pictures. So I'm not sure about a stranger from the streets. I guess I would be too shy to ask.
Initially you announced that you might also shoot boys for the series – we haven´t seen any or have we overseen them? ;)
I never said this. Thats what VICE wrote at the beginning. I think a "Isn't he lovely" series would be great too! But I guess I'm not the best choice to shoot it. I'm not so much into men´s fashion. There are many very talented photographers out there who could shoot it much better than me – Elsa Okazaki, Daliah Spiegel, Julie Brass, Katarina Šoškić, Anna Berger, Stefanie Katzinger, Zara Pfeifer,…
Analogue is very popular at the moment, and you also mostly shoot analogue. Do you think that this trend will last and what makes it more magical in your eyes compared to digital photography?
Analogue I sadly only shoot for personal projects. Most commercial work I have to shoot digital. But even than I spend many hours to make them look analogue too. I don't know if it will last forever. But I'm a very nostalgic person. I prefer old and used to new stuff. Also in furniture. Old stuff and analogue feels more real and authentic to me. It is more intimate.
Where do you see yourself in the future?
In a beautiful, old house somewhere in the forest and close to a lake together with my family.
As a child you wanted to…
meet David Hasselhoff
The most important thing in life is…
being happy and satisfied with what you do