Native to Norway, but a Londoner as of lately, indie pop connoisseur Dagny has been an artist to watch. After scoring a viral hit with her debut "Backbeat" and landing a record deal with Republic, the songbird kicked things into high gear, releasing an EP, writing for a follow up, and touring all over the EU. Two weeks ago, she played her first headline show in the United States to a sold out Mercury Lounge in New York City. Still buzzing from New York, C-Heads caught up with her over the telephone from a studio in Sweden, where she is working on new material to bring back to the United States on tour this fall.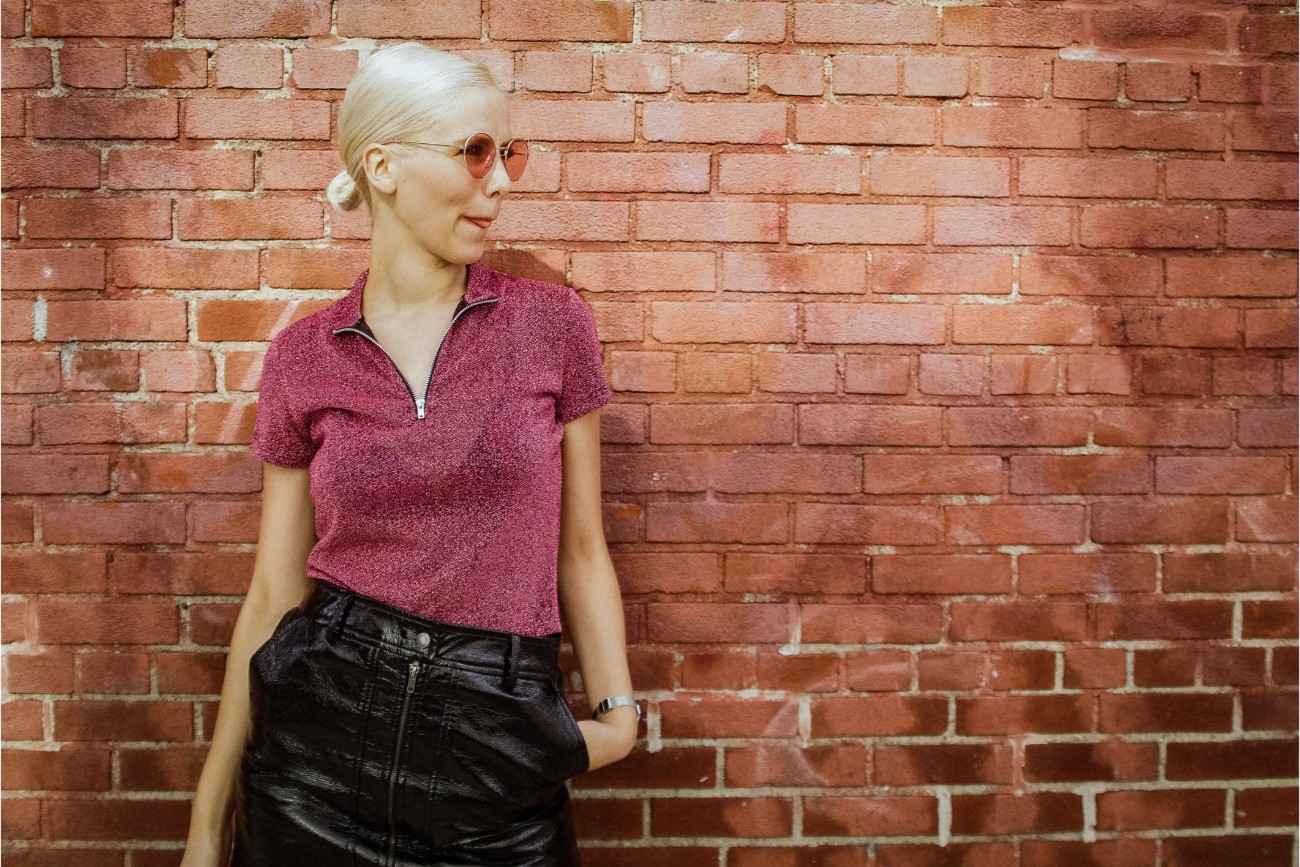 Interview and Photography by Andy Gorel
Andy: You just played your first headline show in the US, to a sold out Mercury Lounge. It was your first headline show in the US, correct?
Dagny: I guess it kind of was. It was my first one that wasn't part of a bill – Yeah I guess it was my first headline show, wasn't it? In all of America. I kept thinking it was the first one in New York, but it was my first one in all of the United States.
Andy: And you sold it out.
Dagny: Yeah, it was fucking brilliant. It was such a high for us.
Andy: Even for a Tuesday night. It was nuts.
Dagny: Yeah, I mean it was in the city that never sleeps. I don't know if it's really that impressive. It was a Tuesday night. It was crazy.
Andy: Were you expecting that great of a turnout?
Dagny: I don't ever expect a massive turnout. You don't take stuff like that for granted. As a kid if someone told me I was going to play a sold out show in New York I'd probably be like, "Eh, get out of here." (Laughs).
I was just amazed by how well people sang along. Some songs they sang along to, there's only even one recording of on YouTube. Songs that aren't even out yet. It was amazing. It was everything I was hoping for and so much more.
For us doing headline shows, it's still a relatively new thing. We play a lot of festivals, and a lot of shows with other artists, but doing our own show is still relatively new. Then realizing that people are coming, and having a strong relationship with the music, and it's a part of their life. It was really nice. It will live for a long time, that show.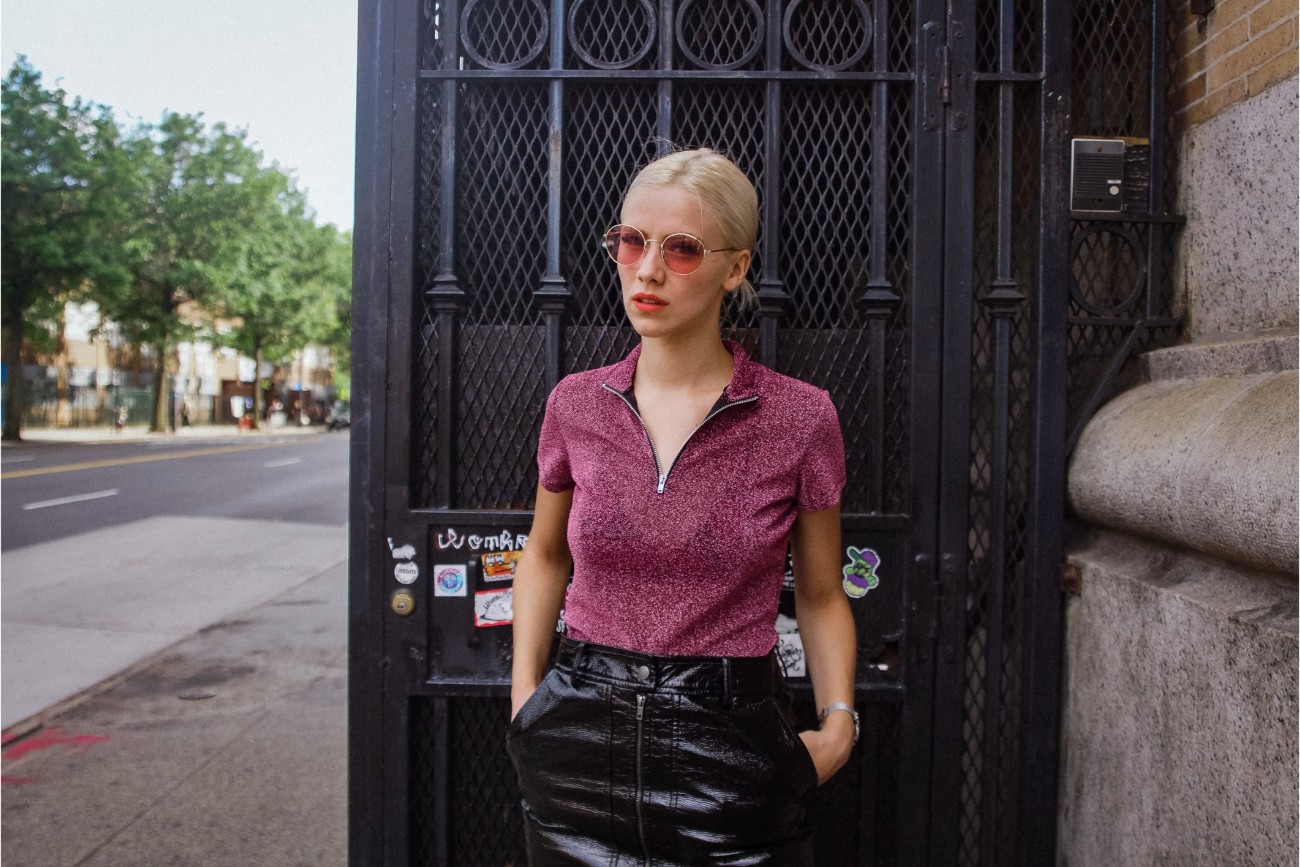 Andy: So obviously you had a new band from the US for the show. I thought having Hannah Winkler as a backing vocalist was a really nice touch. Was there anything special you did to prepare for the show?
Dagny: We came into New York, and we got to rehearse with them. Hannah is so great, because a lot of people say we sound very similar when we sing. It's almost like having a doppelganger with me on stage (laughs). Hannah is doing all the parts with me or for me.
Andy: It's so much better to have another voice as opposed to just another Ableton track.
Dagny: Yeah, exactly. If I could I would probably bring a five-piece woman's band with me on stage every night and we could just rock out. Not that I would replace my band, but I've always wanted to have singers with me on stage. It was so much fun.
For us, playing shows is such a big part of it. It's such an important part of what I do – playing shows and going out and meeting people. The fans, seeing the reaction in their face.
Andy: Your music definitely has a very live feel to it. Have you noticed any difference in demeanors of crowds in the US and crowds in Europe?
Dagny: I would just say, it's a general thing that we often talk about; bigger cities are usually a more reserved audience. But, then fucking New York just killed all those myths. That crowd wasn't reserved at all.
In Europe, the bigger cities are usually more reserved. Like if you're near the capitol they may be a bit more difficult to get going. Then again, we've done shows in London where it's just been crazy. We always try and get the audience involved in singing, or clapping, getting the communication going.
Andy: And with a venue like the Mercury Lounge, where it's so intimate, it's a lot easier to do that with a crowd.
Dagny: Yeah, and I really like that. I love the bigger shows because they're so much fun, and it's a great buzz. But I really do love those kind of venues where you're so close and it's so intimate. Everything is so transparent I guess. Both ways.
Andy: How about your music. How do you feel your music has been received here in the states in comparison to in Europe?
Dagny: This is actually an interesting question, because a lot of people have been saying to me over the past year that I have a much more American sound than a Scandinavian sound.
Andy: I definitely think that too. The first time I heard "Backbeat" it immediately reminded me of that 2012 indie pop sound where it was kind of alternative rock, but poppy. Artists like Young the Giant, Grouplove, Crystal Fighters.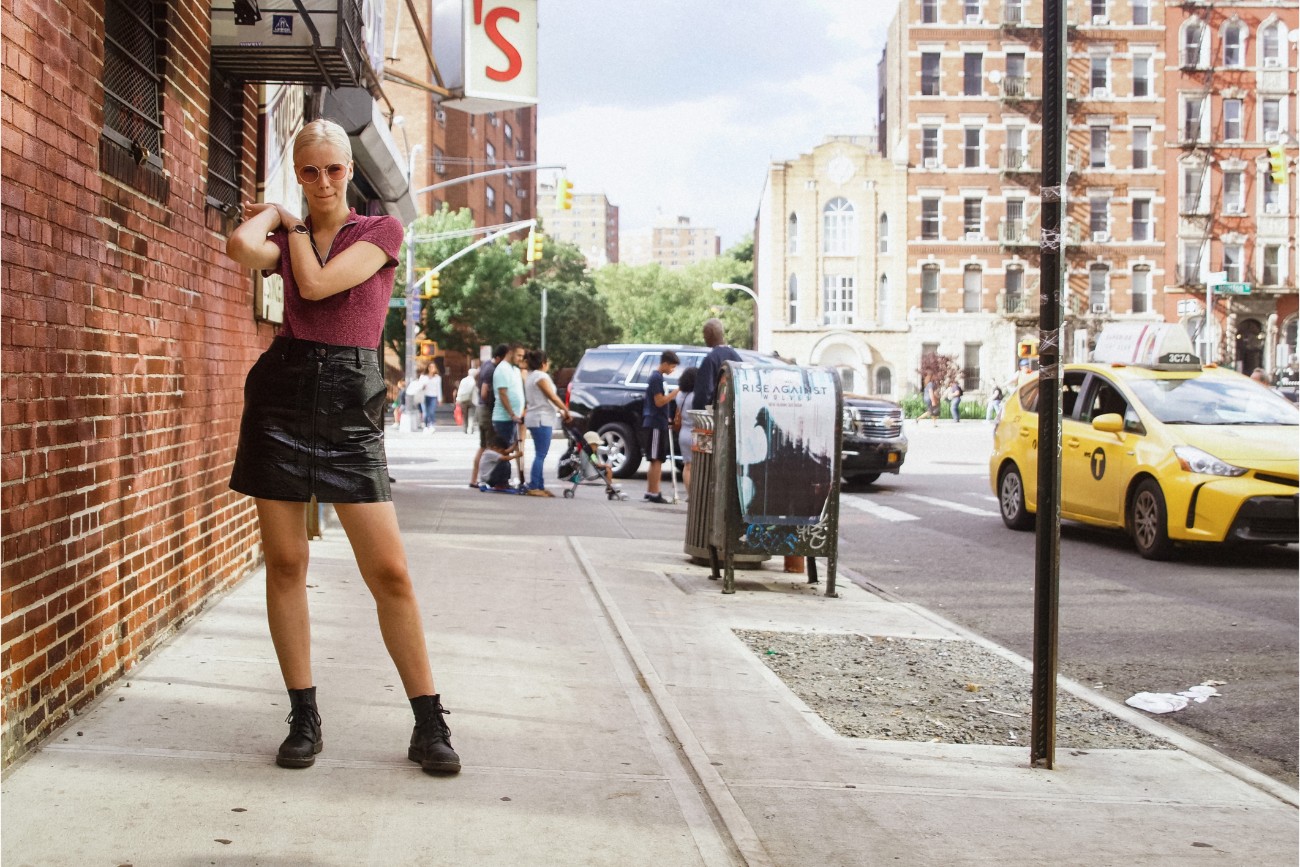 Dagny: I love Crystal Fighters. They're great. That's the kind of music I listen to really. I listen to indie, band type music. It's great to hear that. In Norway, even a year after "Backbeat" came out, I still had people tell me they were surprised I was a Norwegian that was singing it. People were just assuming it wasn't a Scandinavian song. A lot of Scandinavian songs are darker and more electronic.
It's been nice to come to America, and interesting to see how people would connect with it there. This was one of our first indicators.
Andy: You said you're going to be back in the fall so what can people expect?
Dagny: We're just going to keep playing. We're going to play a lot of new music. Even songs we've been playing for a year, a lot of people haven't heard it so it will be new to them. For most people everything will be new.
This will be our first proper American tour; a tour I've always dreamt about. We're just going to have a really fun time. For us getting on stage is all about being energetic, and fun – giving people a really nice night out. Spread some joy in the world.