We're giving away 1×2 tickets for the 

GORILLAZ

concert in Düsseldorf on the 18.11.2017, sponsored by Telekom Electronic Beats! But that´s not all we offer.
Furthermore we giveaway 1 x T-shirt ( male, Size M) 1 x T-shirt ( female, Size S) 1 x gym bag 1 x mousepad/ display cleaner. To participate just drop us an email to contact@c-heads.com with the heading "Gorillaz" and write which merchandise you would like to get in case you are a winner. Each email participates automatically also at the ticket raffle. Raffle ends on the 22nd of October. Good luck to everyone!!
So many great memories are attached to the track "Feel Good Inc." Ahead of the times and timeless the music of the Gorillaz has accompanied us and catched up with us again. 7 years after their last studio album The Fall the British virtual band is now touring with their latest album Humanz. And because music can be best described when being listened to, we let the band and their music speak for themselves – check out a live recording from the Cologne concert – recorded in either 2D or in 360°-Live-Showcase!
And a virtual band wouldn´t just be the same if they didn´t have another ace up their sleeve. In co-operation with Telekom Electronic Beats and innovative technologies such as Augmented Reality and Virtual Reality they open up some new dimensions for fans to discover and experience their music. With the worldwide first real-time-interview in the history of the band the virtual band members 2D und Murdoc Niccals were brought into life by and answered questions asked by BBC presenter MistaJam. Fans all over the world were able to ask live questions and you can have a look at recording here:
Furthermore in April they launched the first Gorillaz Augmented Reality App THE LENZ, a free app that transforms all magenta colours surfaces, such as the Telekom Logo but also clothes or displays into a virtual portal, where you can have access to exclusive Gorillaz contents. Click here for Android version and here for Apple.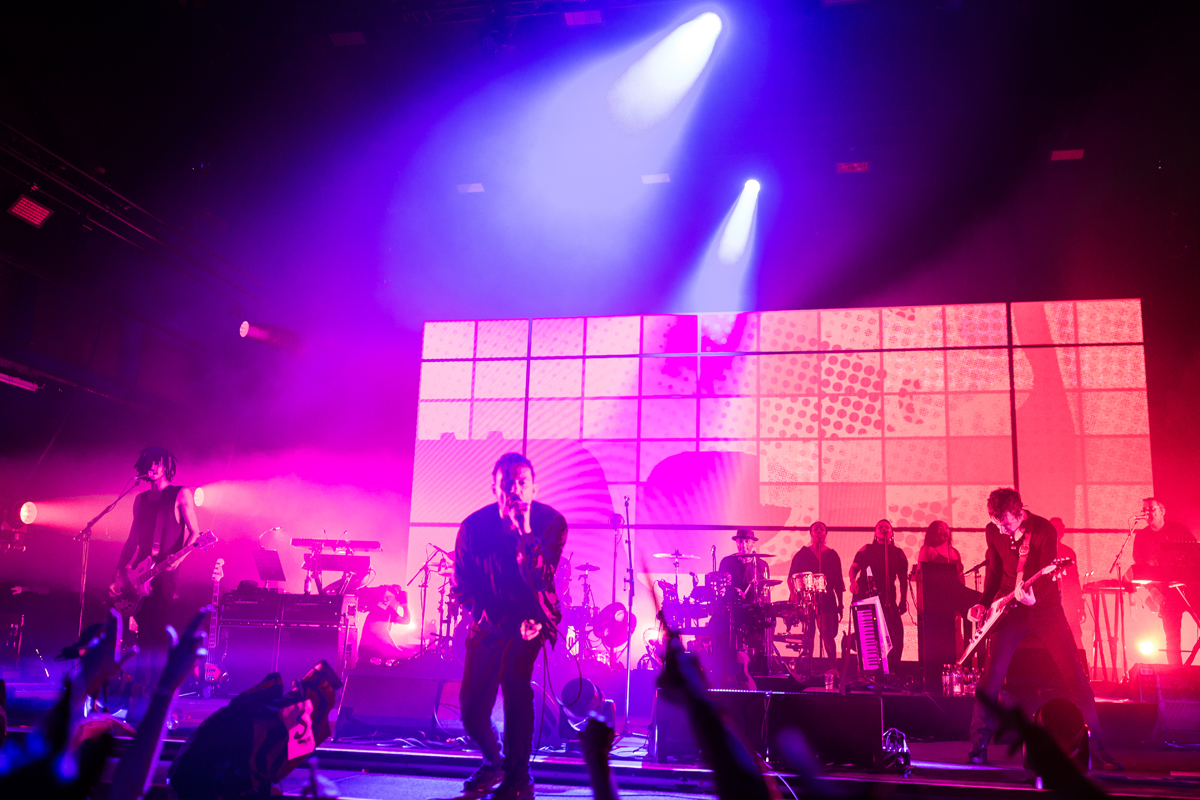 header image and this image provided by press/ shot by Peyman Azhari