Meet Belgian DJ and producer Stephen Fasano, alias

The Magician

, in our C-Heads x

Splash House

Interview.
Who is The Magician?
The Magician used to be a mysterious character, but over the years has slowly become Stephen Fasano. Half Belgian, half Italian.
A music producer, composer, DJ, tastemaker, globetrotter in style, food lover, wine taster and father of a little girl aged 5. We (still) live in Brussels.
Musical Start & Inspirations?
I got into music before I was born. My dad used to play Abba, Supertramp and Queen when I was in my mother's belly. During my youth I listened to FM radio, so from Michael Jackson to Human League to recorded radio shows on tape. I then tried to make my own mixtape with 2 tape decks. In 1988 I got into Acid House and New Beat, for the music but also for fashion. I had Disco records from my uncle's collection at that time that I mixed together with Acid and New Beat records because I didn't have the money to buy a whole new collection of music. I just wanted to go to London to buy records! Thats was the mid 90's – I got into UK and US House, Garage, Drum & Bass and Breakbeat. But in the meantime I fell in love with Daft Punk and the French Touch acts like Cassius, Dimitri From Paris, Dj Gregory, Dj Falcon…
Describe your music
It's hard to place within a genre… I'd say my music is melancholic but with a light at the end.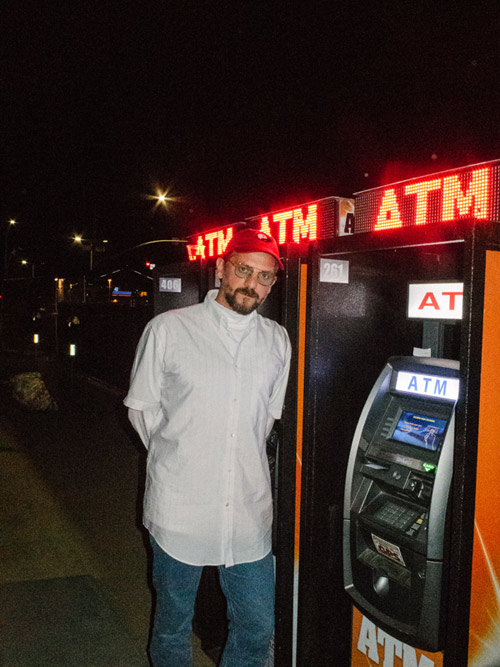 Talk a little about your creative process
Everyday, I listen to a lot of music – new and old.
Usually I start to compose an instrumental and then try to get into the studio with a singer I love. But that's often difficult, so a lot of the time I end up sending the track off to be vocalled. This process rarely works well, however, as it's always better to be in the room with someone.
Finally, I'll work the arrangement and structure to form a final mix.
What're you listening to at the moment?
Anderson Paak, DJ Koze, Vanjess, SG Lewis, Vangelis, Kaytranada, Daft Punk (Discovery album), Tory Lanez, Sade, Pusha T…
SPLASH HOUSE
You're about spend a section of June doing a tour of some of the United States' most iconic cities. How does it feel to be coming back to the States? What about Southern California?
It's always great to tour in spring/summer. I love to play in the US – each city has a proper vibe.
When I toured, in the beginning, I thought American people were less open minded than Europeans. But it's actually the opposite.
California is my favorite place in the US. I will live there one day!
How do you compare playing a club late at night to an outdoor day-time gig like Splash House?
Except for 2 or 3, I've never been a big fan of pool parties in general. I think people are less focussed on the music because of the pool and the fact that's it's normally pretty hot!
A club show is more intimate and the sound is more in your face, which I love. But the next day is always difficult…
Splash House looks crazy though! I'm really looking forward to play there.
This tour is coming right after the release of 'Magic Tape 80' which features new music from Disclosure, Silk City, Elderbrook, and more. Should we expect to hear a lot of these tracks in your Splash House set?
Definitely! I love those tracks. 90% of my set is brand new and upcoming music.
Summer 2018 has just begun and soon the season will be in full swing. What are you looking forward to most this summer?
I can't wait to do this tour in the US. Also, the Ibiza season has started and I have shows at Pacha and Ushuaia this year. I'm also looking forward to Tomorrowland because I've got my own stage again and this year I've got MK, Claptone, Pete Tong, Boston Bun, Hamza, Aston Shuffle and many more performing… but the thing I look forward to the most is being in South Italy for holiday and making music on my terrace with a nice bottle of wine.
interview and photography by Christopher Brown