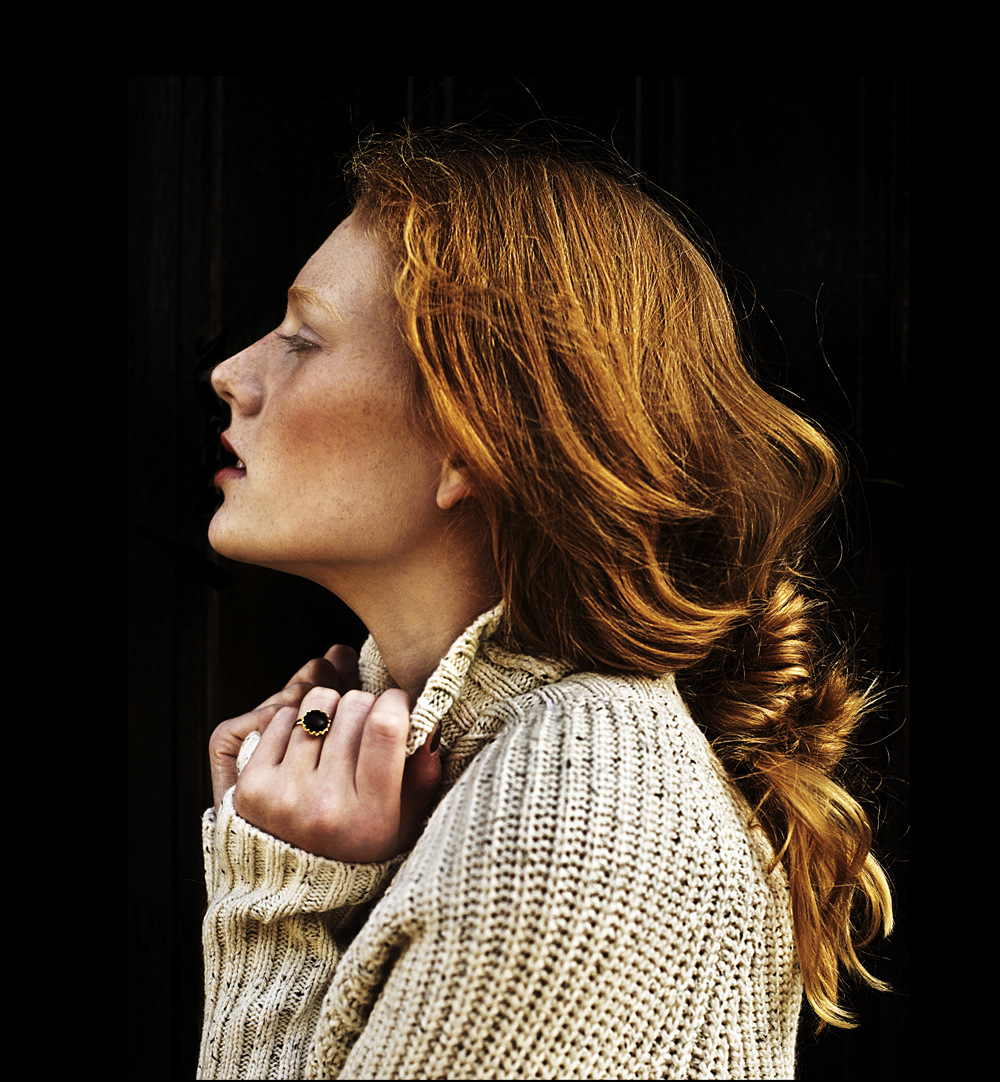 "fashion is always going for a story, it's all about the fantasy."

in a time where sexy, scantily clad, raw images of models dominate magazine covers and social media newsfeeds, it is refreshing to look at the refined photography work of Caitlin Bellah. her artistic style has a nice synergy and balance of extremes: austere yet whimsical, mature yet fresh, soft yet so wonderfully eye-catching. Caitlin's passion and undeniable talent for photography has caught the attention of many inside and out of the fashion industry thanks to social networking sites such as Flickr and Facebook; it is impressive the solid ground work this girl has established for herself at only 25 years of age.
here, you will learn more about the person behind the lens as we discuss anything and everything from her early forays into the photography world, her decision to move from San Francisco to Barcelona, to her continual quest for authenticity.
tell me about your childhood, your parents, your environment growing up and how photography was introduced into your life. that is interesting that you ask about my childhood because I did not grow up in a family of artists; rather, I grew up in an environment surrounded by sports. my siblings are into sports and have pursued careers in it…me? not so much. like, at all [laughs]. I had zero interest in sports but from as young as I could remember my mother would enroll me in art classes such as drawing and painting. looking back I am so grateful for my mother because she noticed how much I enjoyed art so she kept encouraging this creative part of me.
that is so nice to hear your mother recognizing and nurturing your creative side. would you say you were you one of those kids "naturally gifted" from the beginning? actually, no. I mean, I knew I loved drawing and painting but I wasn't very good [laughs]. I am being honest! like, it didn't come natural to me. I was always drawn to fashion models I found in fashion magazines and tried my best to copy what I saw but it always felt like a struggle. I think my art teacher saw my frustrations and actually was the one who encouraged me to try photography instead. when I picked up a camera, it was then, at that moment, at age 16, that I realized my true calling and knew that it was the art medium for me that best expressed what I had been trying to for so long in drawing and painting.
amazing! that is so fascinating and inspiring how you knew at such a young age–and so quickly–that photography was your medium…yes. without a doubt yes.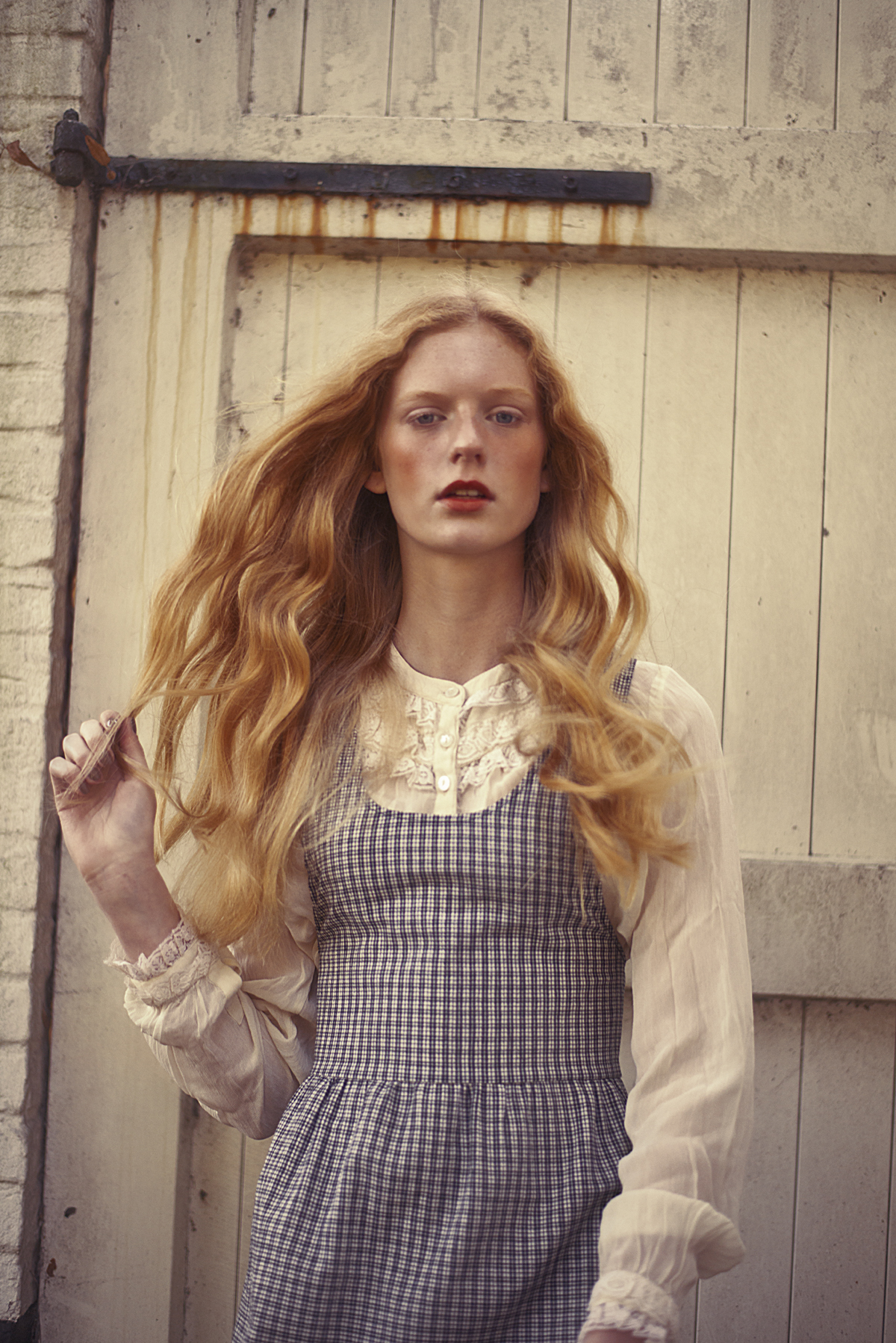 wow. alright let me ask you this: why fashion photography? because I have always been drawn to things that have a story. fashion is always going for a story, it's all about the fantasy. I also love all the preparation that is involved; when you plan a photoshoot there is the initial mood board, and then getting a solid team together, finding the right location, and so forth. its really about the transformation and the "make-believe" element that excites me—the ability to evoke emotion and tell whoever looks at my photograph a beautiful story.
nicely put. where do you get your inspiration from? drawings. paintings. and of course other photography. I love Andrew Wyatt, Paolo Roversi. Peter Lindbergh. and of course, Annie Leibovitz.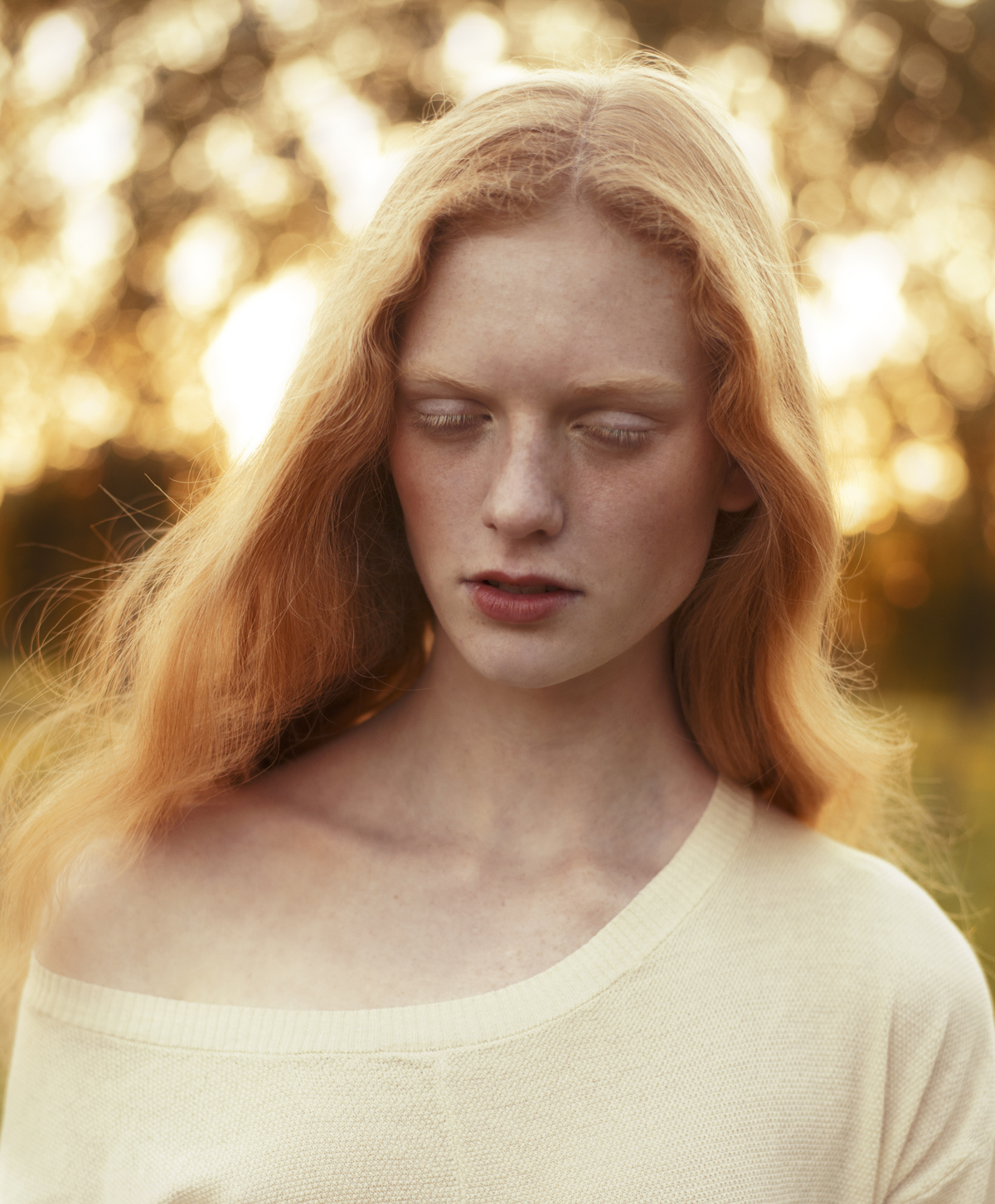 define beauty for me. you can take whatever approach you like: as a fine artist, as a photographer, as a woman or even, all the above. authenticity. absolutely, without question: authenticity.
authenticity = beauty; let me explain: the most beautiful models are a little bit "strange" and "off". when I get model portfolios, I tend to [like everyone else] be attracted to the models that society would deem "absolutely gorgeous" but I find that, sometimes, the more obviously good-looking they are, the less effort they put into modeling. its strange and kind of hard to explain. the models that are a little "different", a little "quirky" however—not your quintessential pretty—are the ones who always seem to kill the photograph. I guess effort combined with quirky, unique beauty translate well on camera…and this formula is the "authenticity" I look for.
what is the essence of a good picture? that moment where you capture who that person really is. when you do a theme and the model totally is in it—they almost become part of the photo. like, the last shoot I did in Holland for Lone Wolf is one of my favorites editorials I have done to date. the model was 13 years old and a "new" face in the fashion industry yet she was really able to connect with the concept and become the character in the story. Aimee really blew me away; she is everything a photographer could want in a model, really.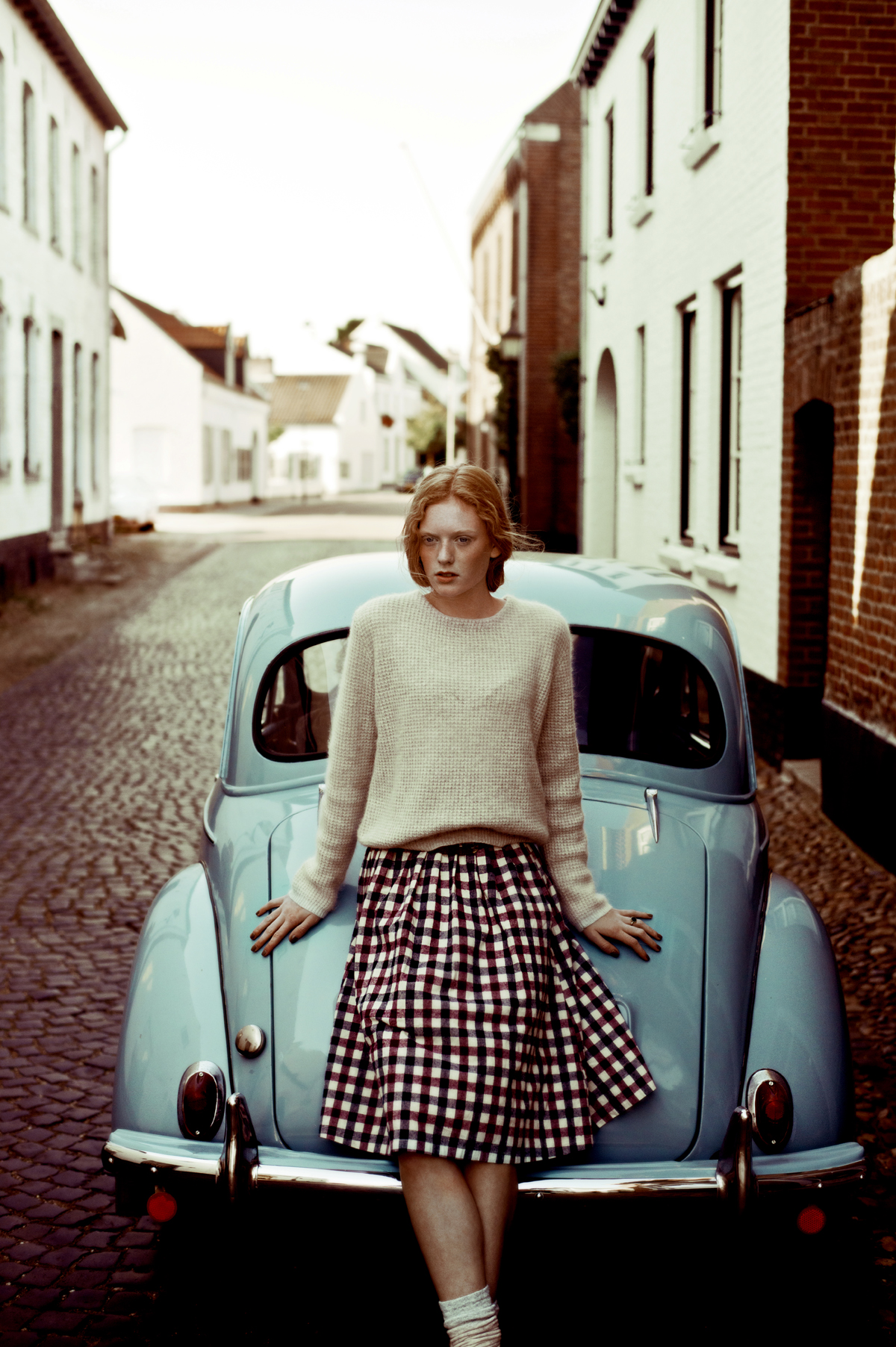 I have noticed a really nice progression and evolution in your work; I can only imagine that your change of scenery from San Francisco, CA USA to Barcelona, Spain has helped your artistic eye immensely! why Europe and what is the best thing about living in here? yes! I moved because I recently got married to a man who grew up in Spain; we love the scenery and visual inspiration here in Barcelona and not to mention, love the lifestyle here as its very different to the US. there is a very strong emphasis on living a quality life; its much more easy-going, and just goes at a much slower pace. this lifestyle suits me much better and is ideal for my husband and I when it comes time for raising a family of our own.
very nice! I would like to finish off our time together with a quick fill in the blank. say the first word that comes to mind…
photography is…everything.
the perfect picture is…authentic.
my ideal Sunday morning consists of…coffee on the balcony of my apartment.
my favorite color is…green.
my best friend describes me as…scattered.
my husband describes me as…crazy.
my biggest dream is…spend my life travelling. discovering new places.
if I was an animal, the animal I would be is a…cat.
the most important thing in life…adventure.
you can check out more of Caitlin Bellah's beautiful work here.
website: caitlinbellah.portfoliobox.me
twitter:  twitter.com/caitlinbellah
facebook: www.facebook.com/caitlinbellahphotography
instagram:  instagram.com/caitlinbellah
images: Lone Wolf fashion editorial.
interview by Tanya Min Jee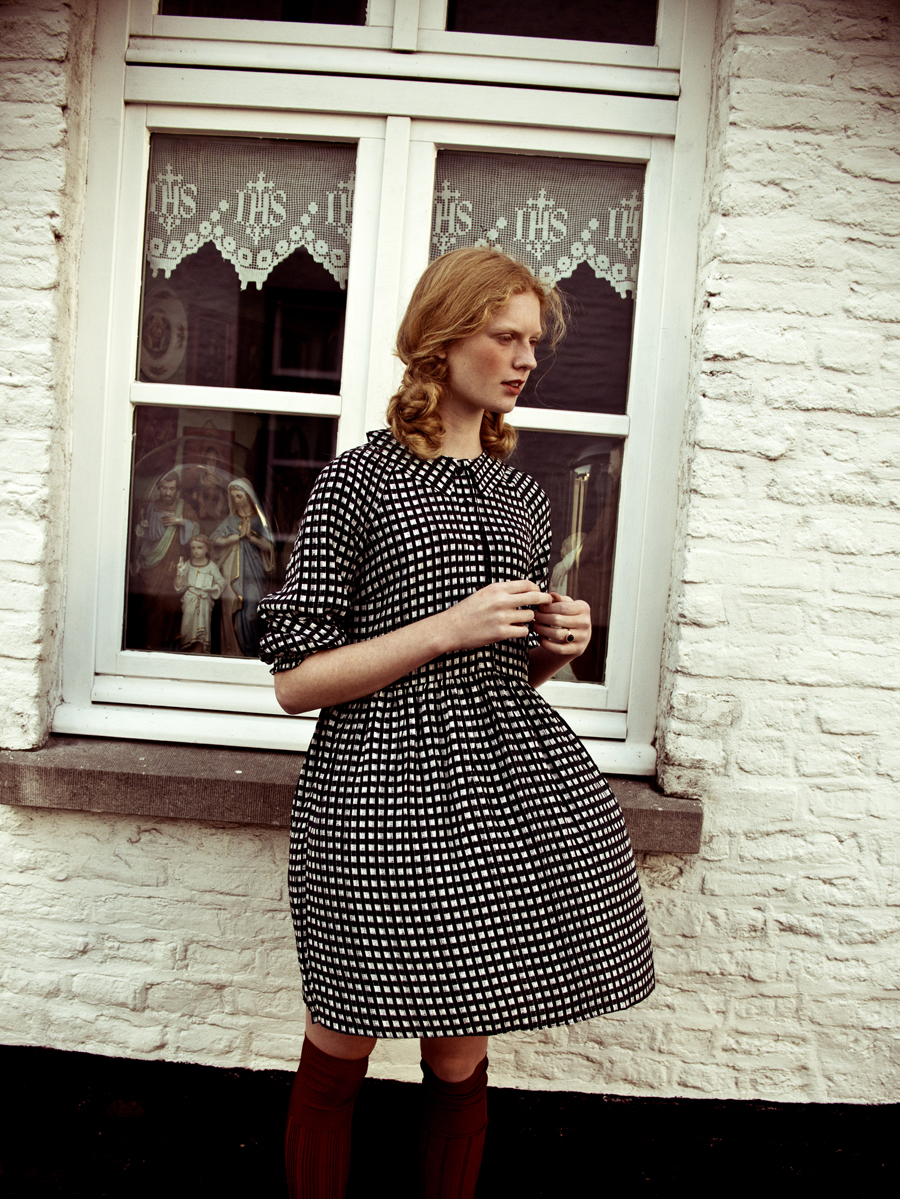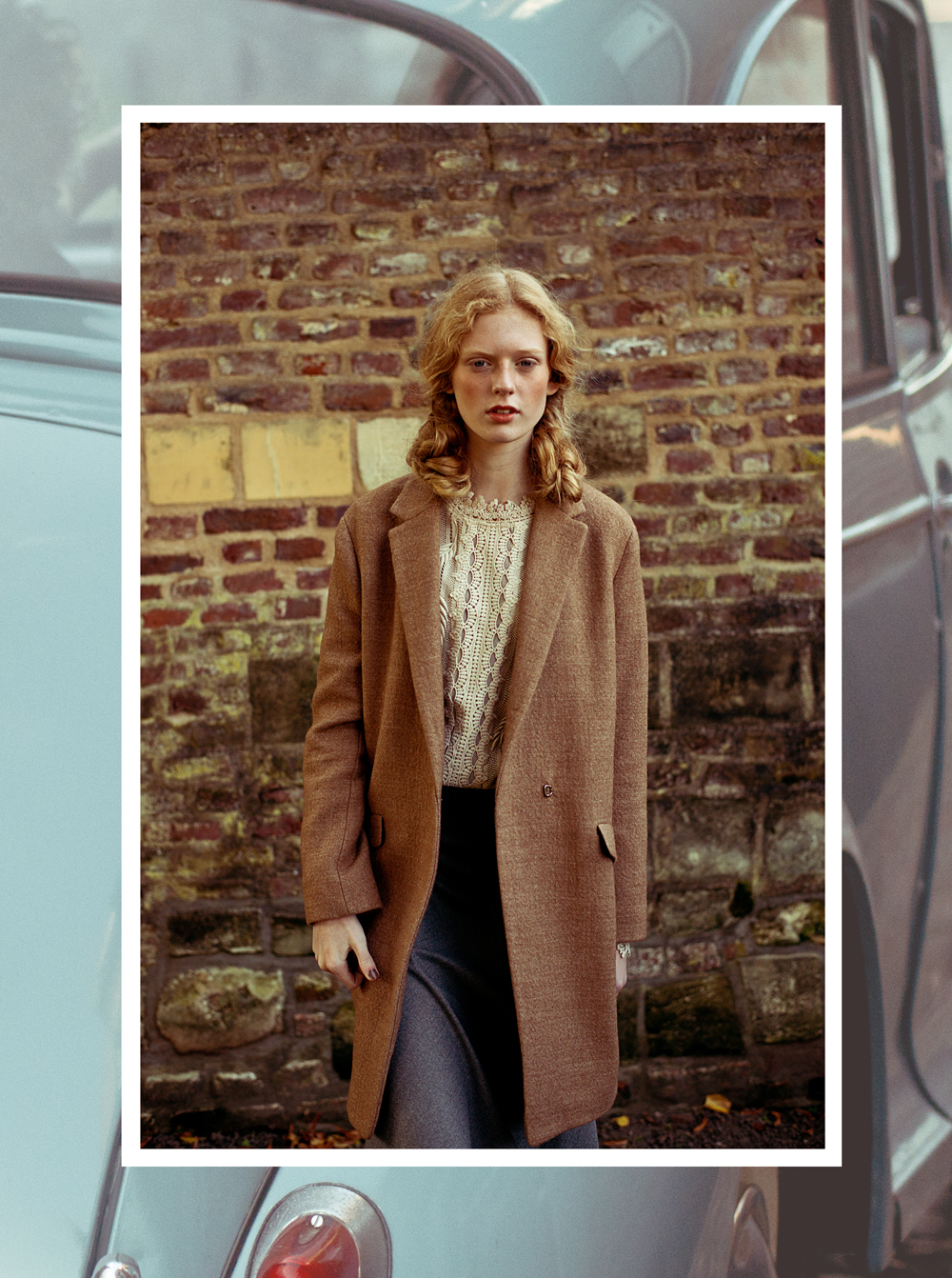 Lone Wolf fashion editorial.
all images by Caitlin Bellah.