Model-icon? Adriana Lima

Where and with whom can we find you on a Saturday night?
 I love to spend time with my best friends so usually wherever my friends are hanging out. We always find something fun to do.

Your favorite food? Hamburgers & Peruvian food

Best advice you've ever received? Always be nice to everyone & don't tell anybody tell you there's something you can't accomplish.

A world without Facebook/Instagram?  I don't really use Facebook. I would be a little sad if Instagram was no longer there but I could survive lol

The most important thing in life? Family & friends

Where do you see yourself in the future? Hopefully acting or owning a business.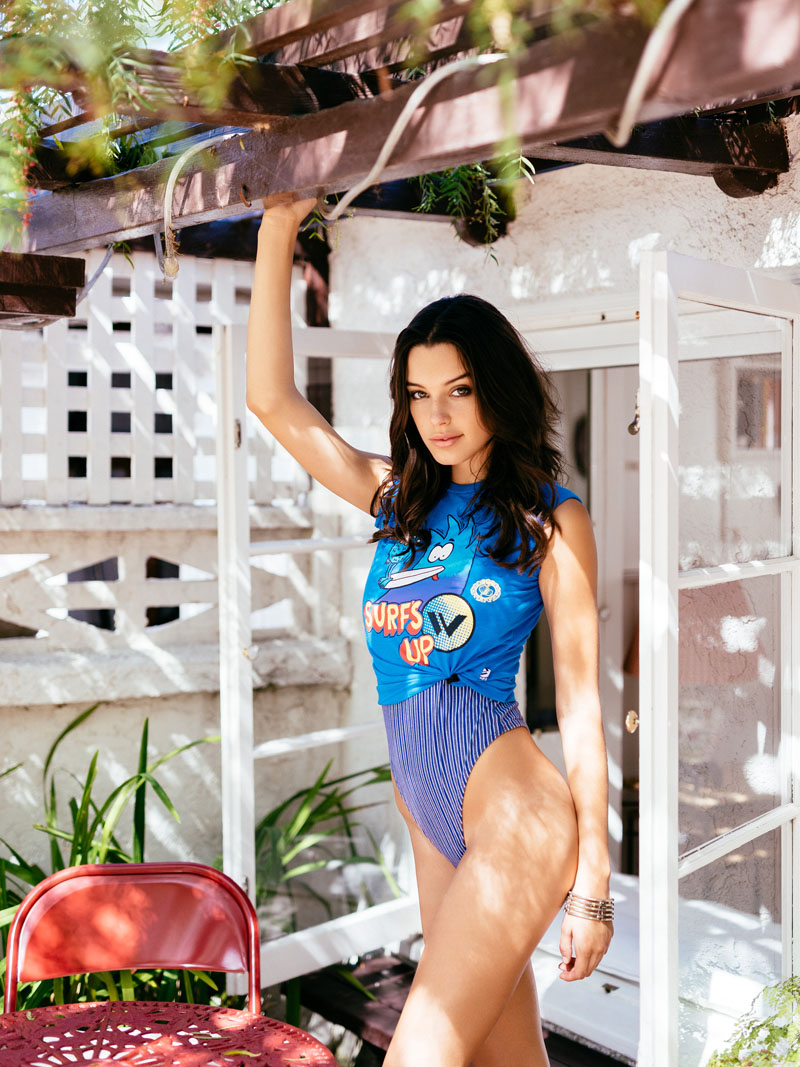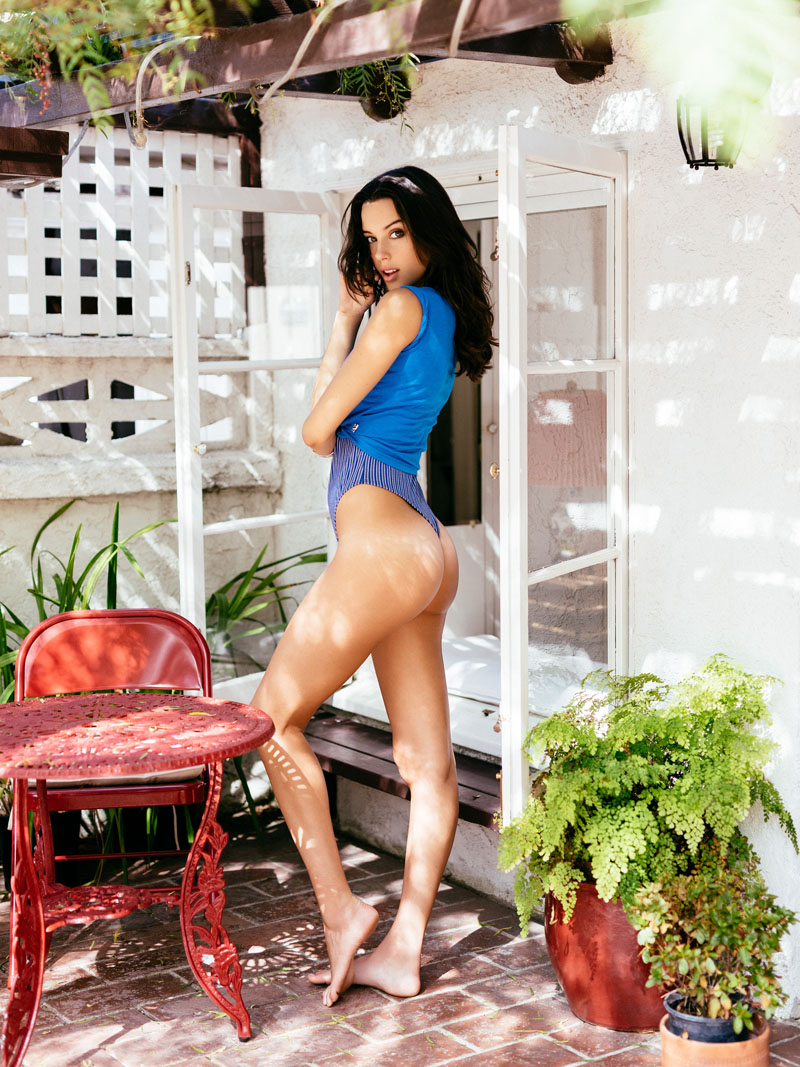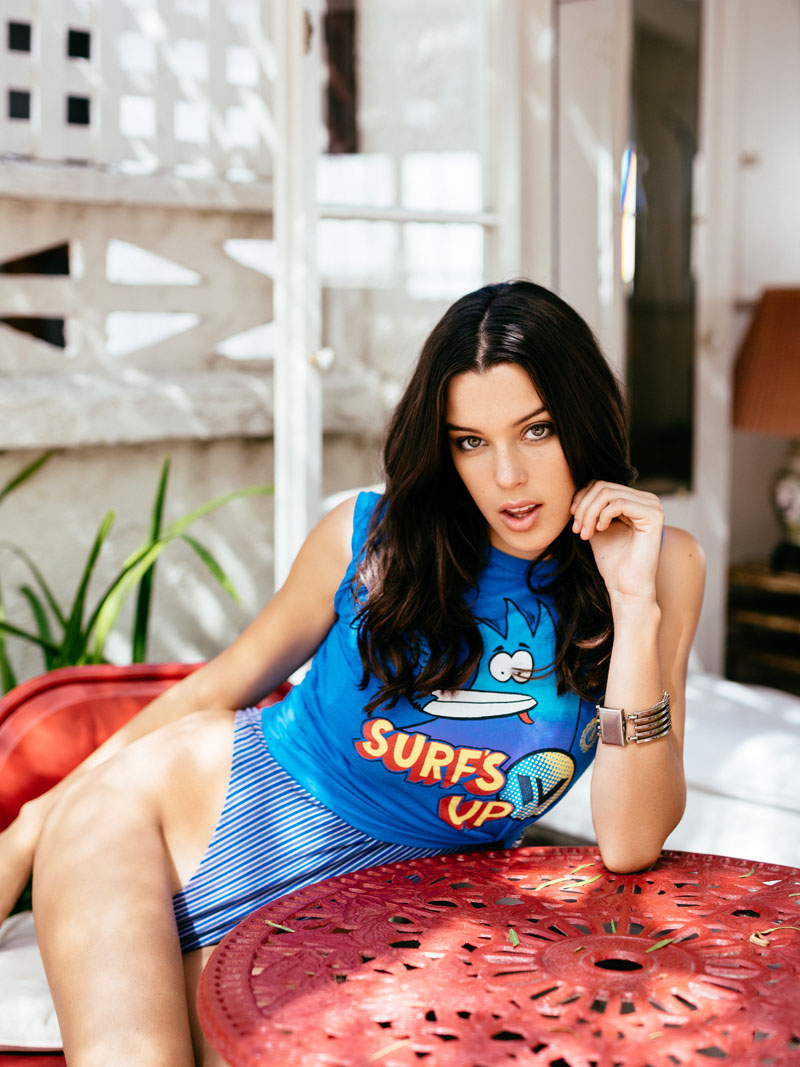 t-shirt: vintage
bathing suit: Body Flex
bracelet: Nasty Gal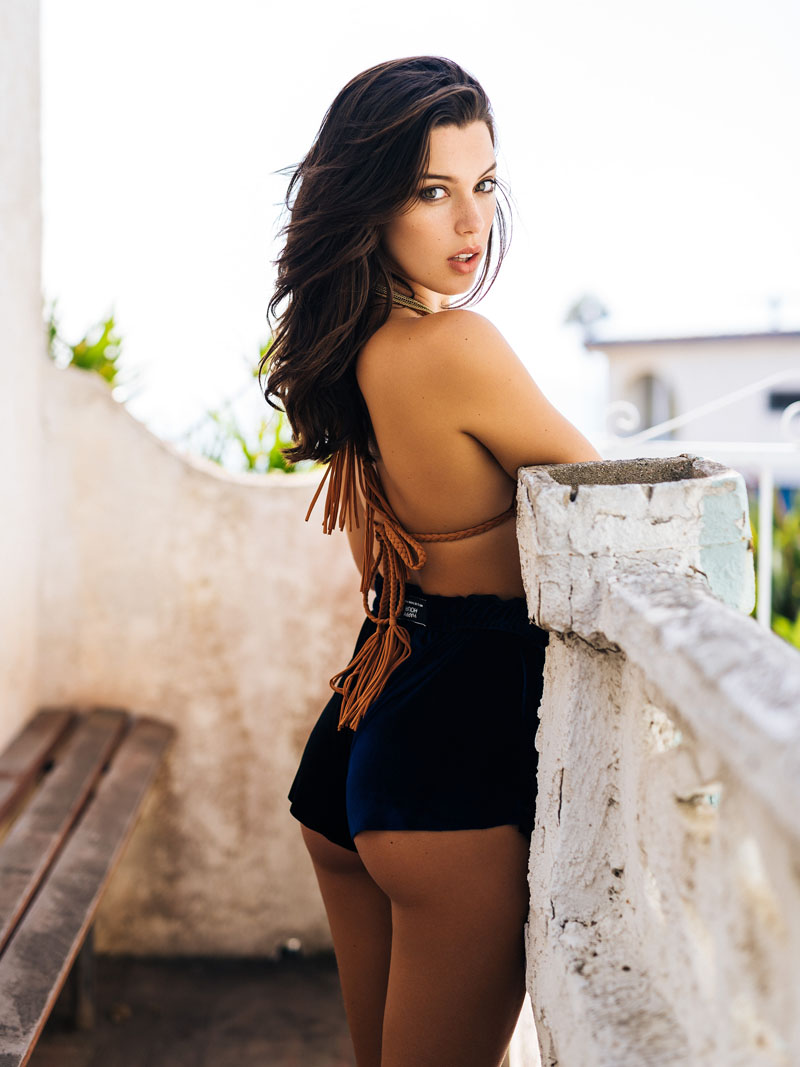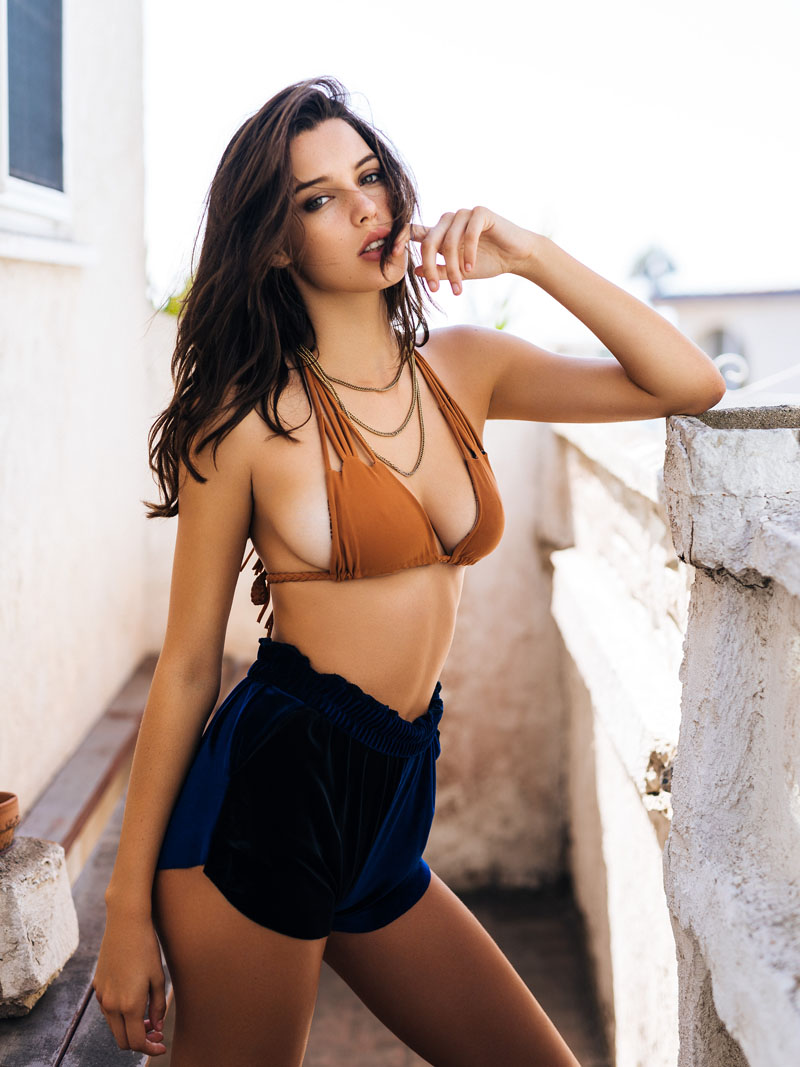 bikini top: Acacia
shorts: Happy Hour Collection
necklace: H&M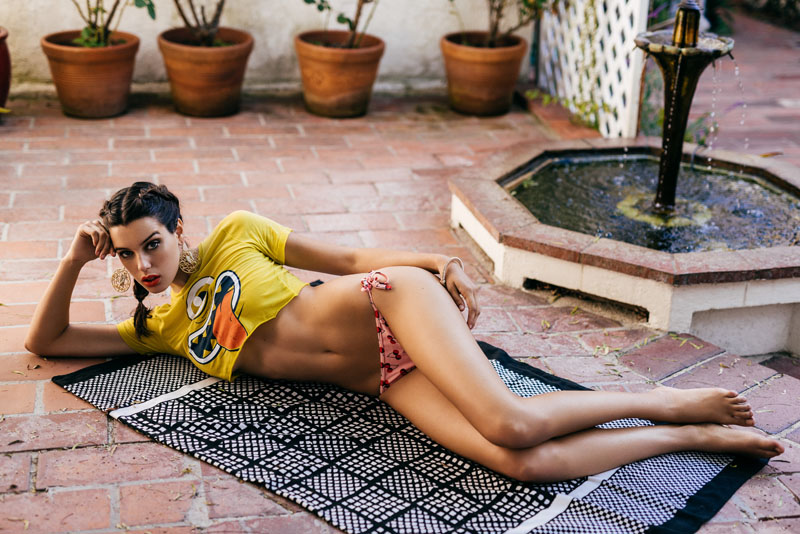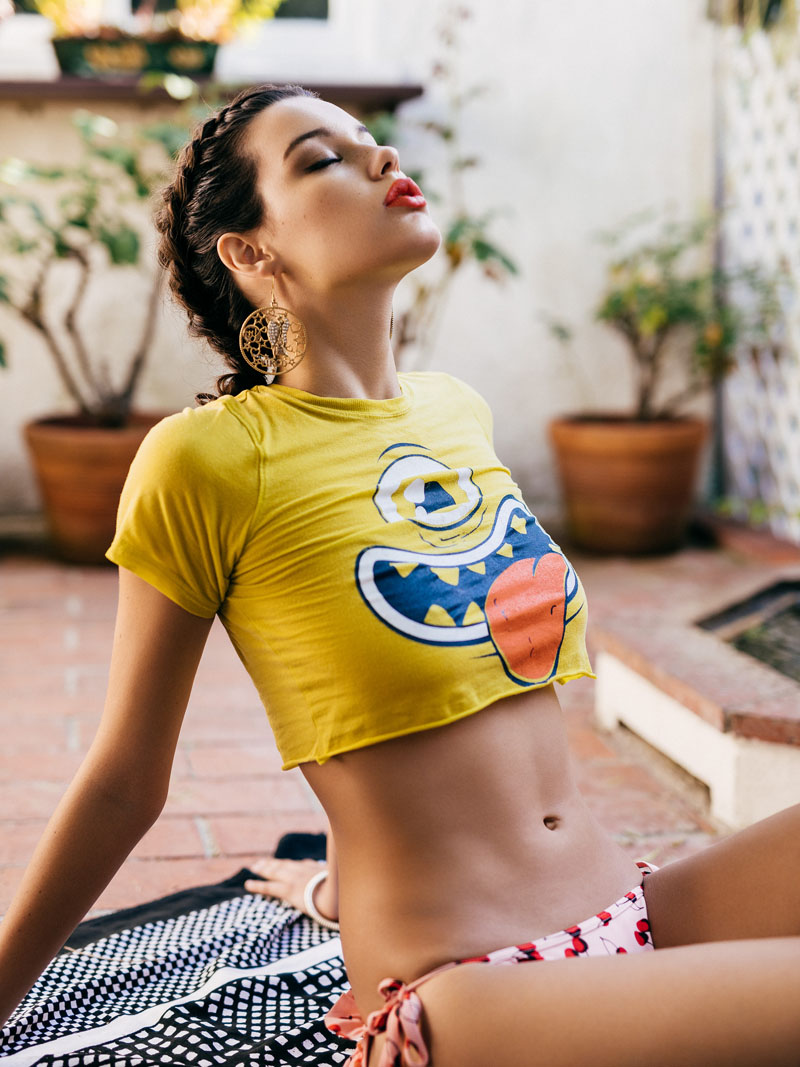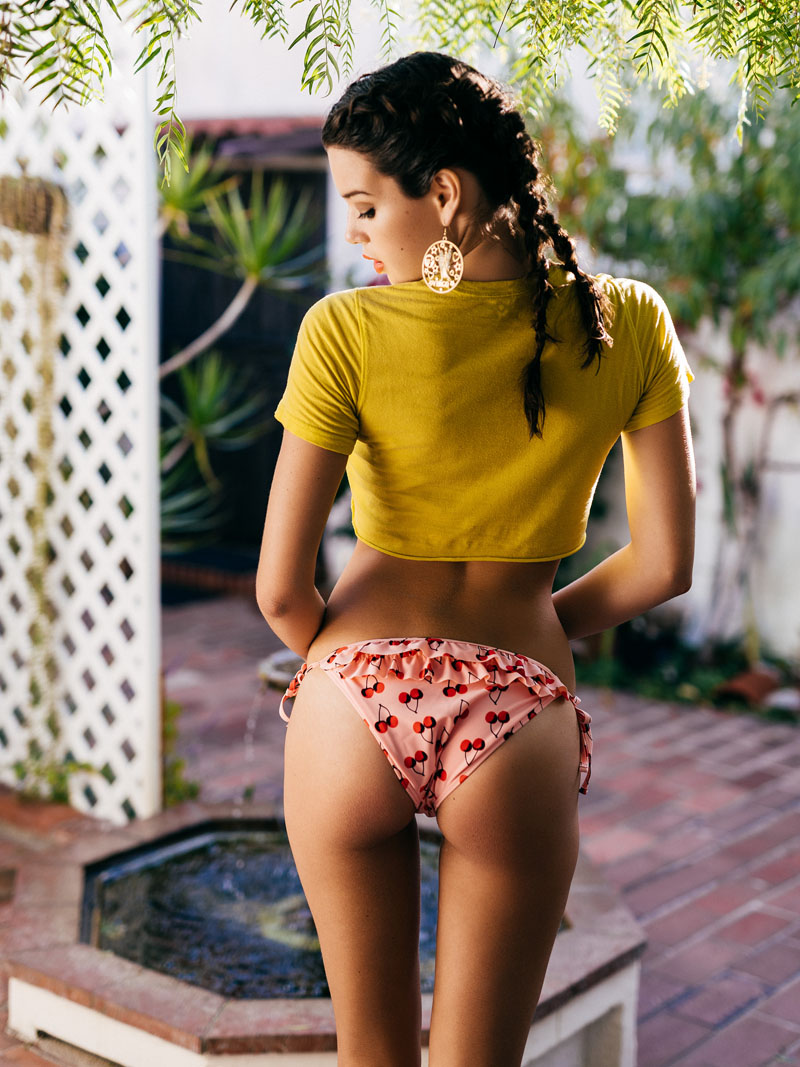 t-shirt: vintage
bikini bottom: Forever 21
earrings: H&M
Photographer: Jeffrey Chan – www.jeffreychan.ca – @jeffreytkchan
Model: Denise Schaefer – @deniseschaefer – LA Models
Wardrobe: Ton Aguilar – www.tonaguilar.com – @sir_t0n
Makeup: Betsy Kelly – www.betsykellymakeup.com – @betsykelly
Hair: Marina Migliaccio, The Rex Agency – www.therexagency.com/artists/marina-migliaccio – @marinamigliaccio – @therexagency