"Staying few months in Sydney for the girls, beach, sun, music and I'm soaking it all in"
The summer always delivers so much of a good mood, beautiful balmy evenings and – yay – a new series exclusive on C-Heads. Lauren Engel kicking it down under with Aussie babes and introducing you to the gorgeous girls from over there. We kick of the series with the two Australian babes

Yasmine

and Chanel.
Yasmin Baildon, 21, Gold Coast, Australia
What is your hometown like?
My hometown is a small beachy town in Queensland.  It is very laid back and everyone kind of knows everyone.  I love how easy and relaxed life is up there.
What is your favourite place in Australia?
It is in Vaucluse, Sydney, it's hard to get to but once you do it is absolutely breath taking!  The water is crystal clear and the rocks are kind of like boulders you would find in Cape Town.  All the houses in front of the beach are lined with white picked fences and palm trees.  I usually go there during the week when I have a day off to do a little life admin and realign my mind
What are you most excited about going to London for modeling?
I'm excited for a new adventure and a change of scenery although I will always call Sydney home.  It's also another place to check off my bucket list for work.
How was LA/what did you do while you were there?
I was in LA recently visiting some of my longest family friends, in particular Cody Simpson, Aussie muso and his babe of a girlfriend Gigi Hadid.  I love LA and I try to get over there once a year to visit.  It also helps having an awesome friend to show me around!
photographer | LAUREN ENGEL @engelauren
stylist | JUDY LEE @JLEESTYLE
model | YASMIN BAILDON (Vivien's model management) @yasminbaildon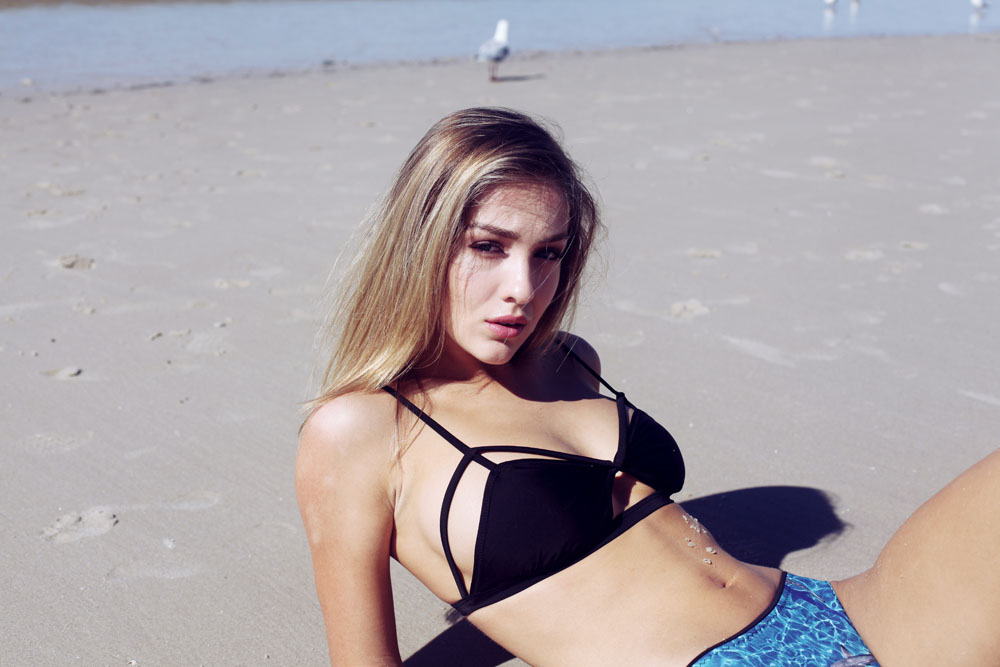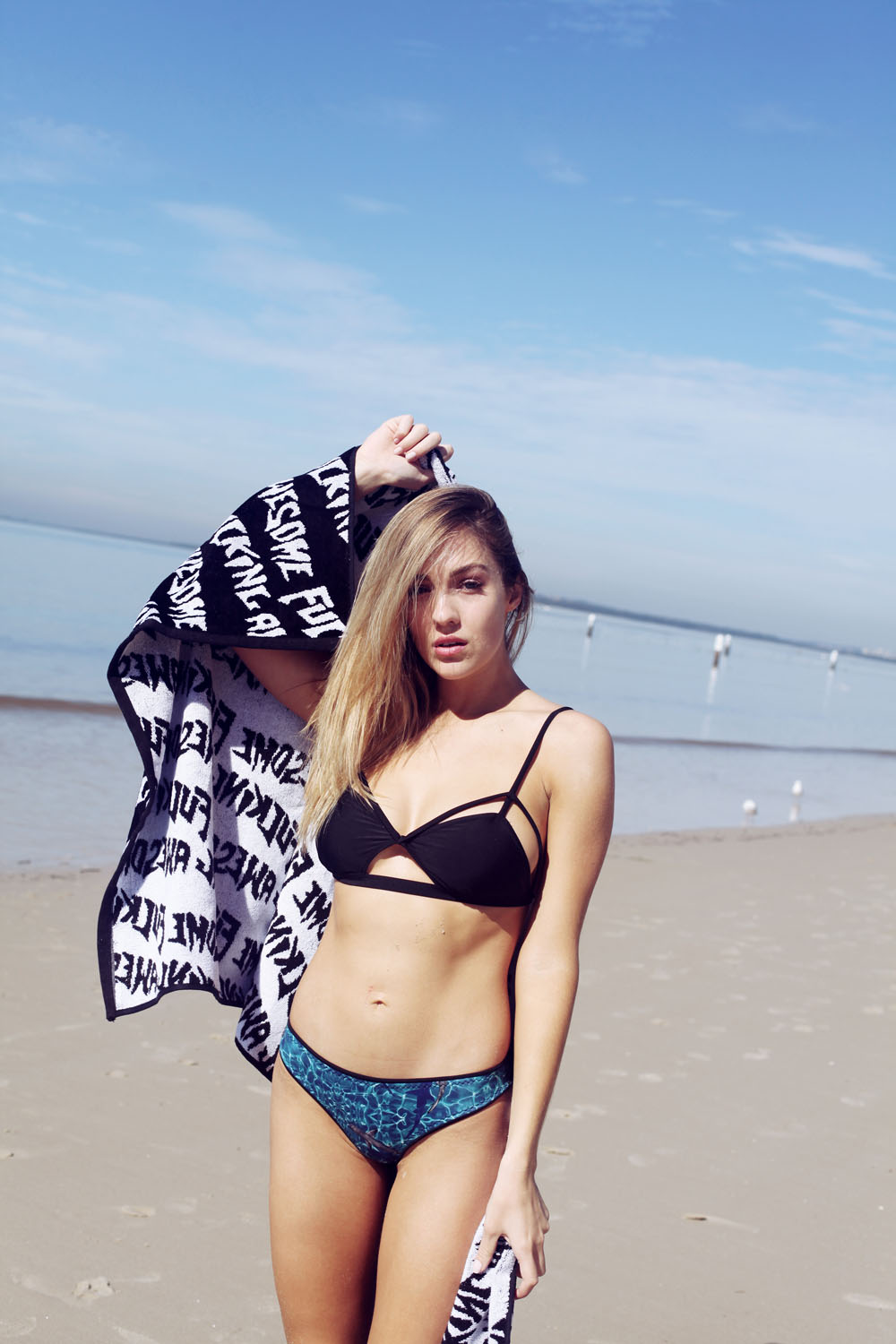 bikini top: Lonely Swim, bottom: Abysse, Beach towel: Fucking Awesome (Supply Store)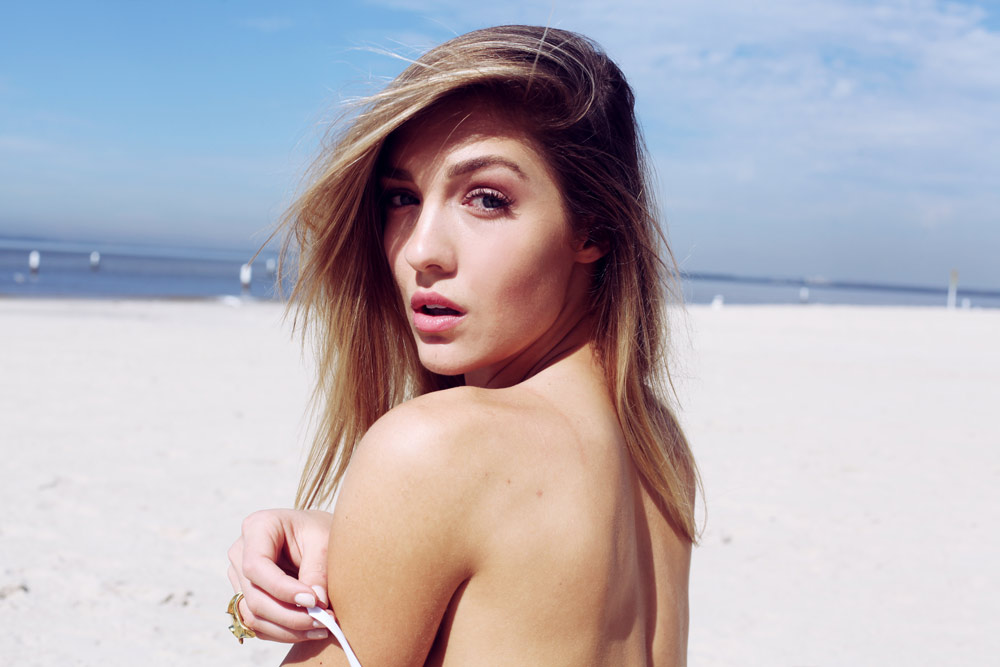 swimwear: Her the Label rings/bangles: Dinosaur Designs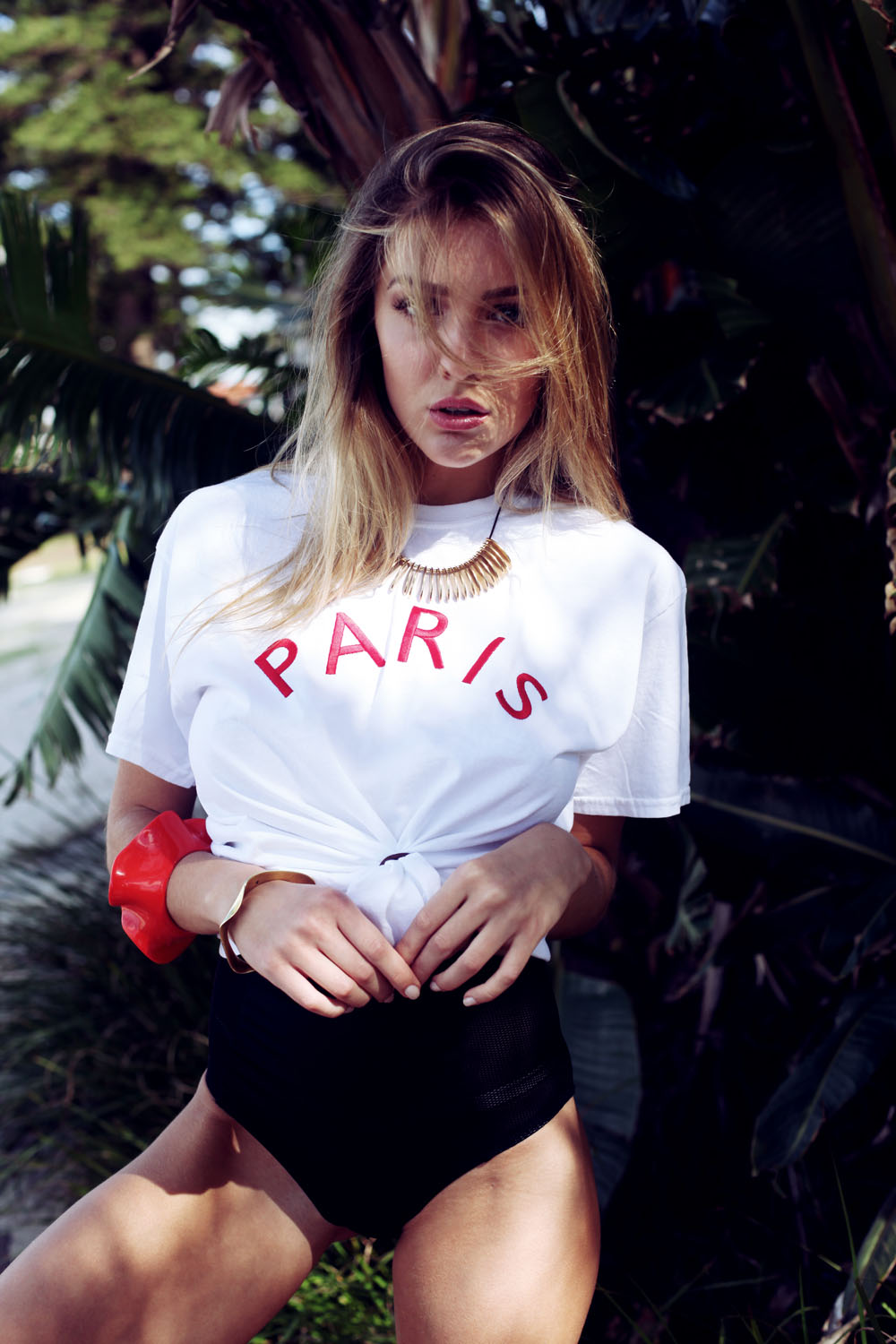 T-shirts: Bianca Chandôn (Supply Store) Bikini Bottom: Lonely Swim
Bangles/Necklace: Dinosaur Designs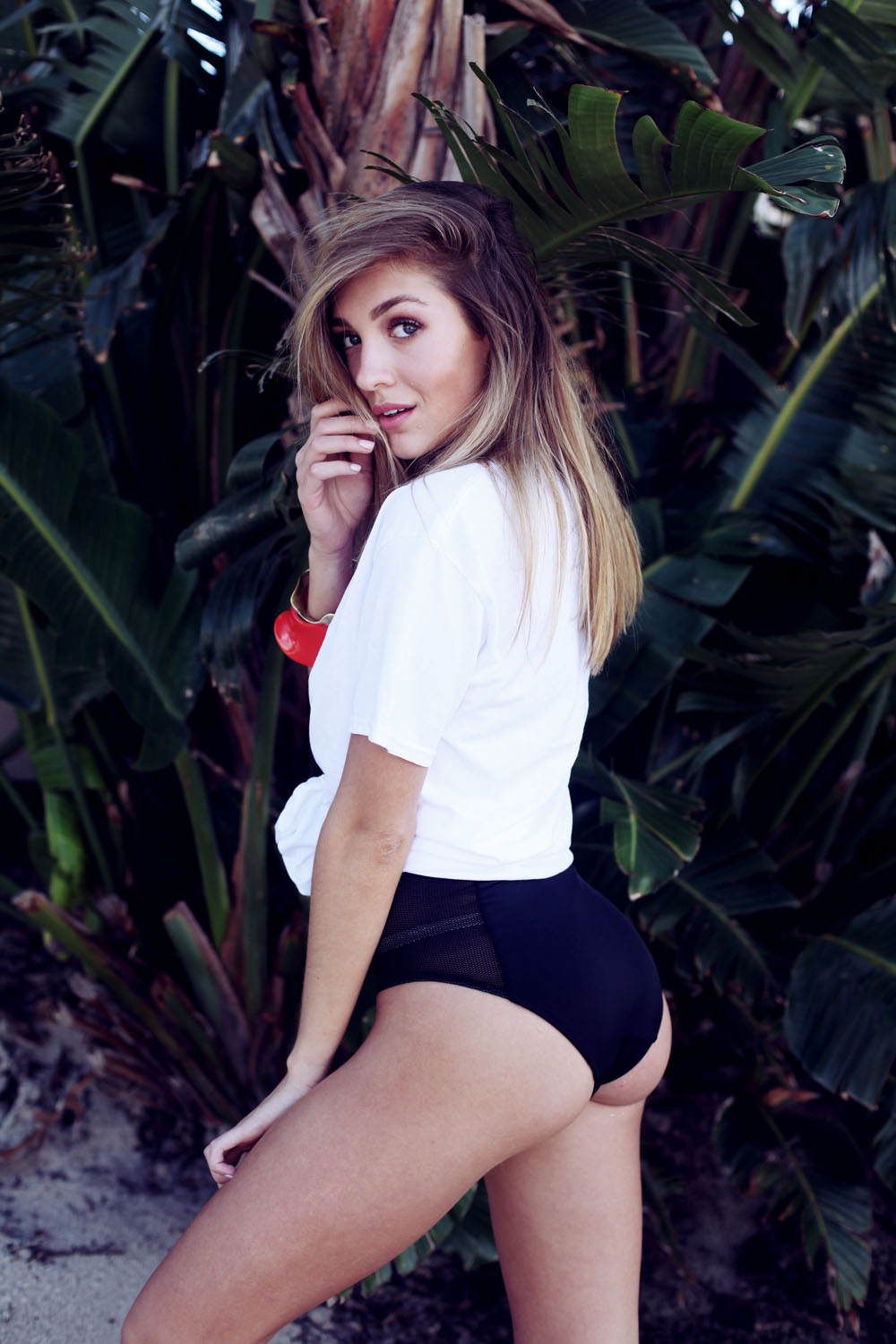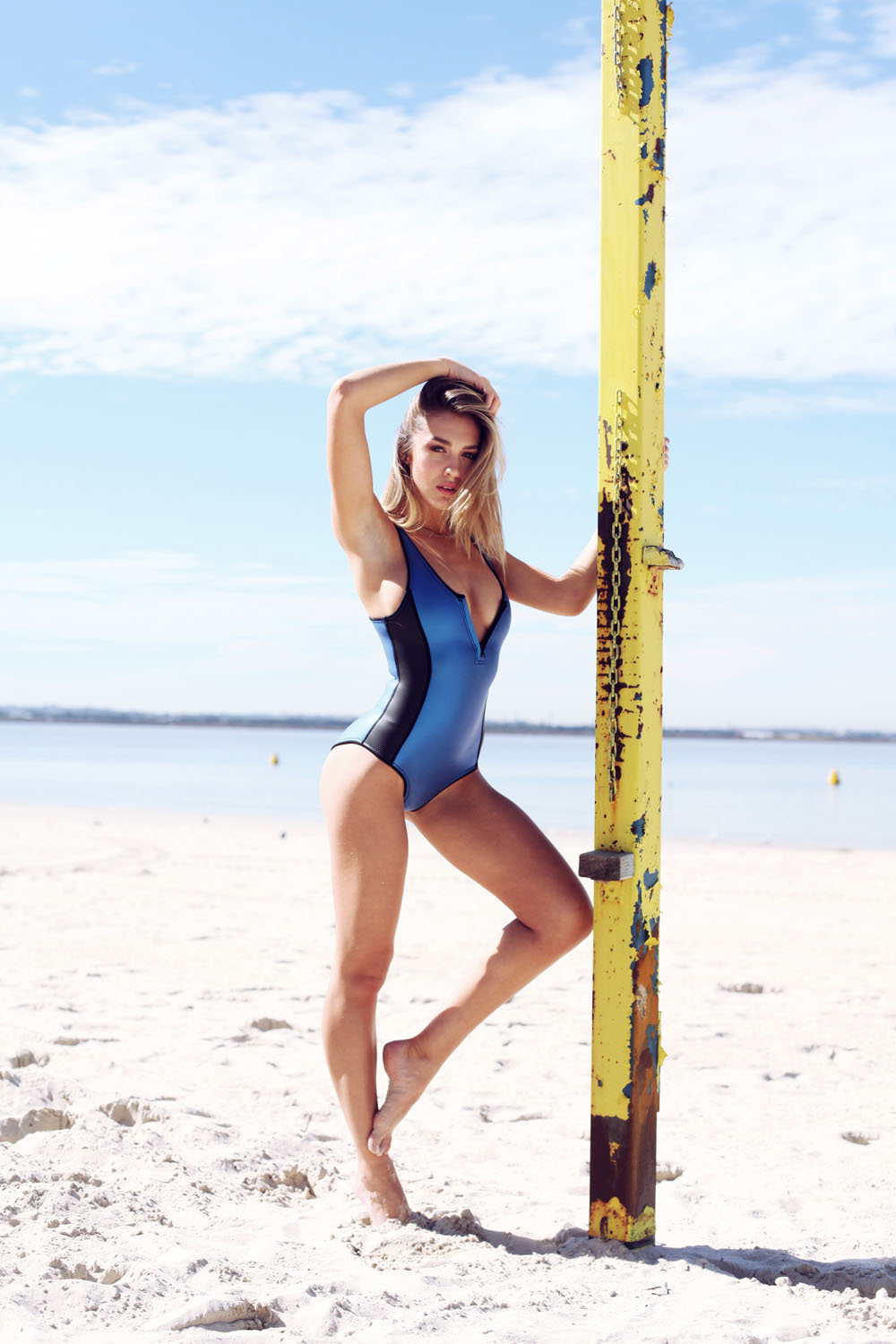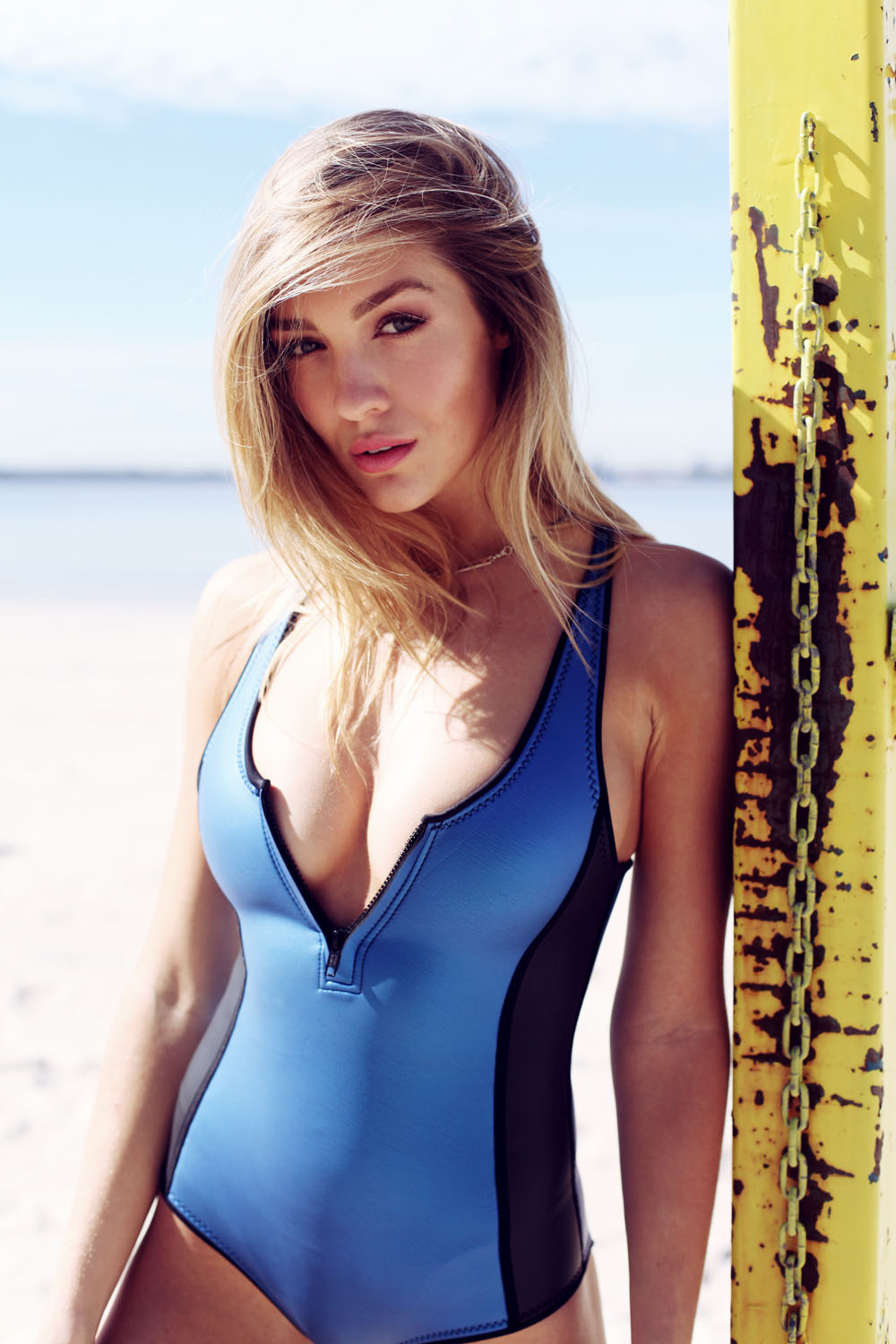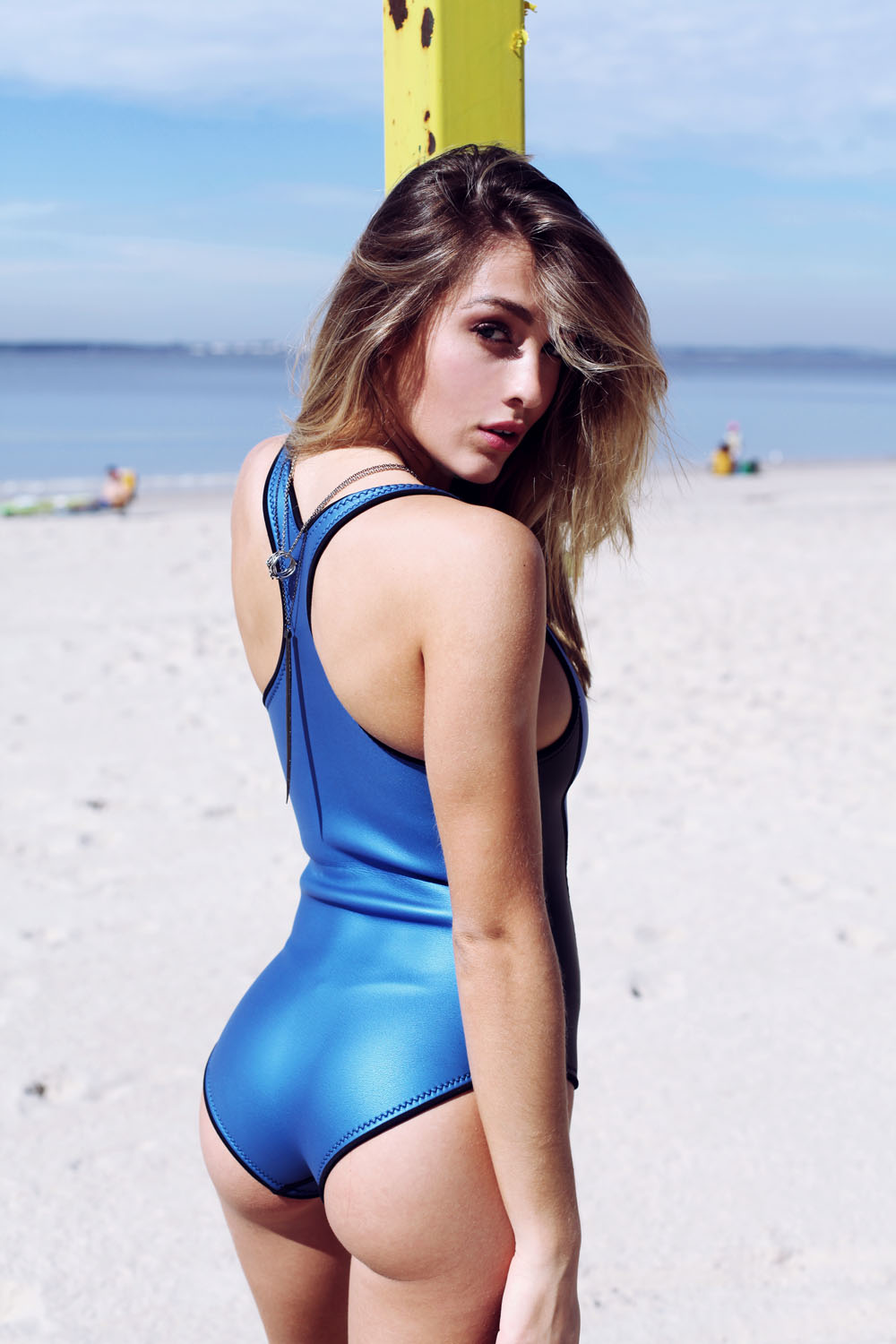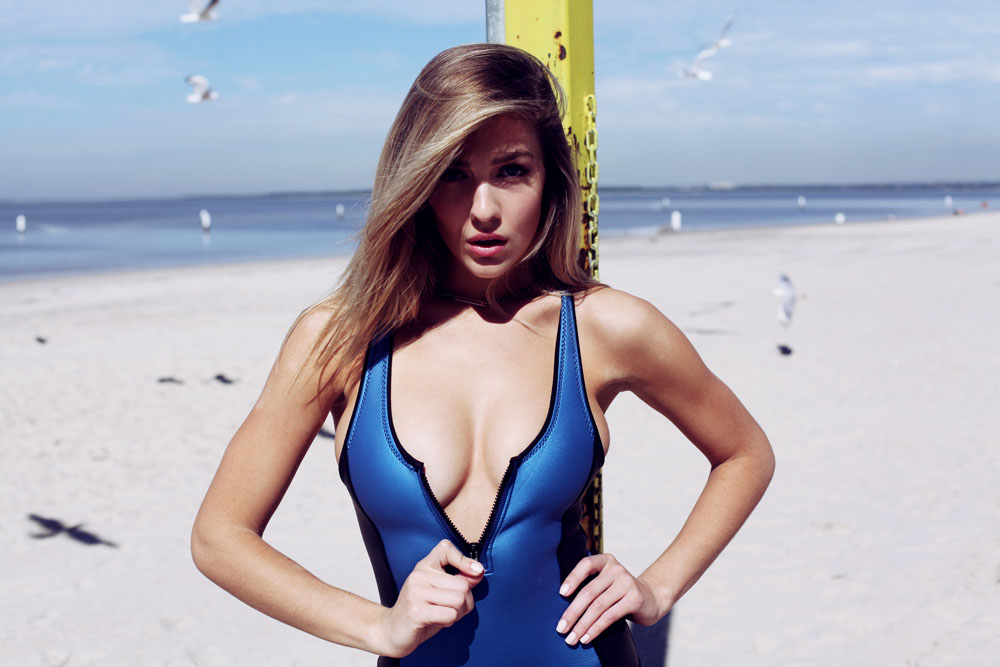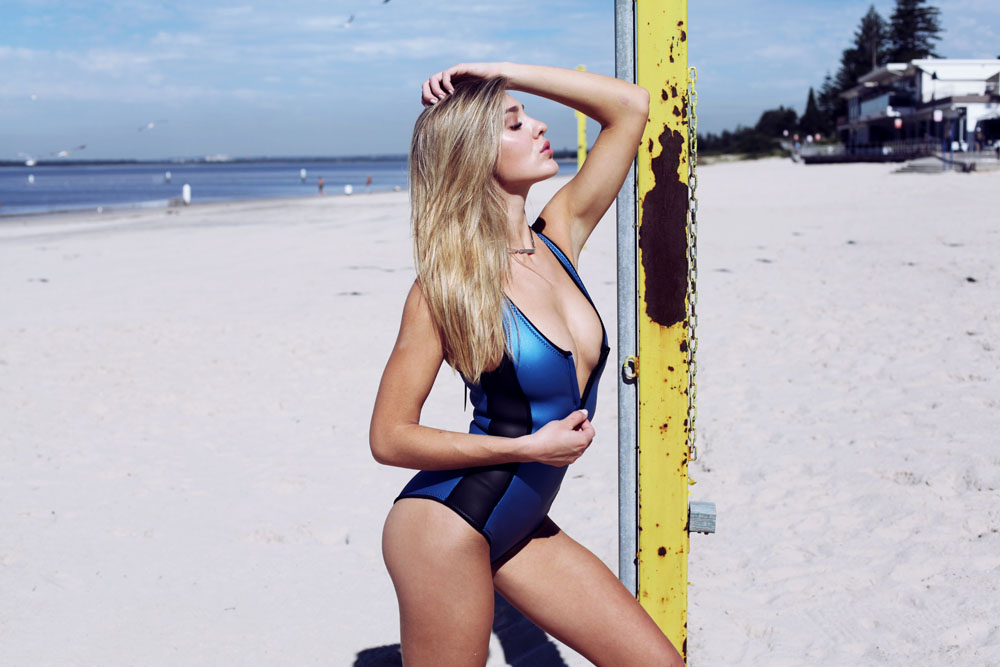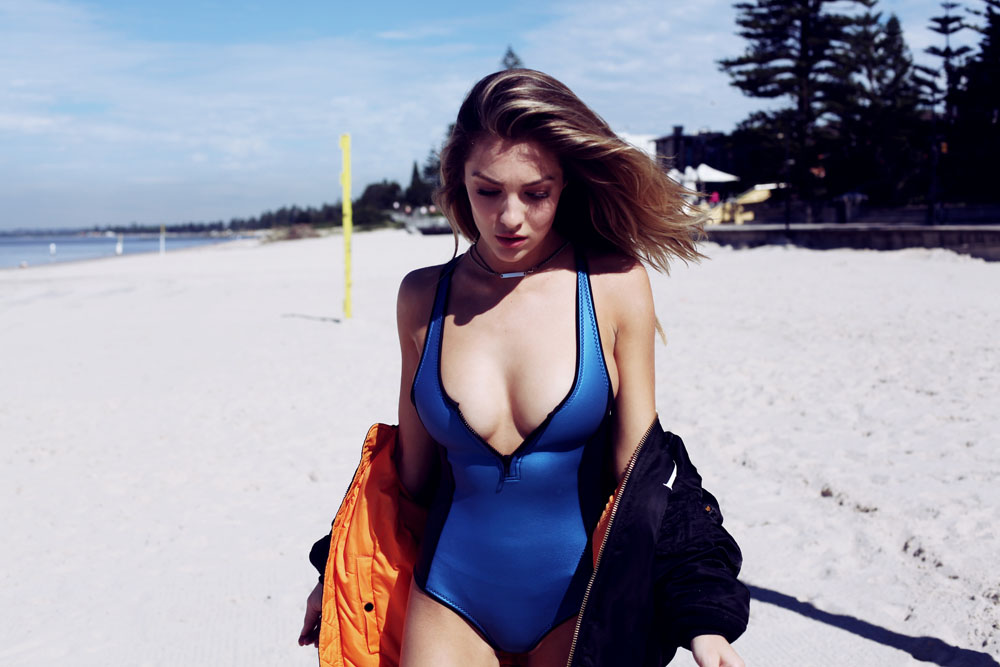 swimmer: Abysse bomber: FrontHour necklace: AU REVOIR LES RILLES
Abysse @abysseofficial
FrontHour @fronthour
AU REVOIR LES RILLES @aurevoirlesfilles
Bianca Chandôn @biancachandon (by Supply Store @supplystore)
Fucking Awesome @fuckingawesome (by Supply Store @supplystore)
Dinosaur Designs @dinosaur_designs
Lonely Swim @lonelylingerie
Chanel Stewart, 19, Coffs Harbour, Northern New South Wales, Australia
What is your hometown like?
Coffs is beautiful, small and always feels like home whenever I touch down in the little airport.  It's where most of my family and friends are.  It's such a great place to grow up.  You can spend the morning on the beautiful beaches and then drive half an hour and be in dense rainforest surrounded by waterfalls.  I love home
What does love mean to you?
Love to me means the glittering in my eyes and the warmth felt in my heart.  Whether I'm holding my partners hand, laughing with my three siblings or even reading my book on the beach by myself.  There are little moments of my life that are special and are full of different kinds of love.
What inspires you everyday?
Nature is so beautiful and powerful, I love that energy. Whenever life gets a bit crazy I stop and realise the power of the earth and how small things are sometimes and that inspires me to relax and enjoy the ride.
Where do you see yourself in 5 years
I have no idea where I will be in 5 years.  I have only been modelling for under a year and so many things have changed, so who knows what can happen in that large amount of time.  But I do know I always want to stay true to myself and always remember my values.
Photographer: Lauren Engel // insta: @engelauren
Art Direction: Nancy Renzi // insta: @renzidesign
Model: Chanel Stewart (Jaz Daly Management @jazdaly) // insta: @chanelstewart_x
MUA: Samantha Lee // insta: @samanthaleemua
Wardrobe Stylist: Lara Camilleri // insta: @camilleristylist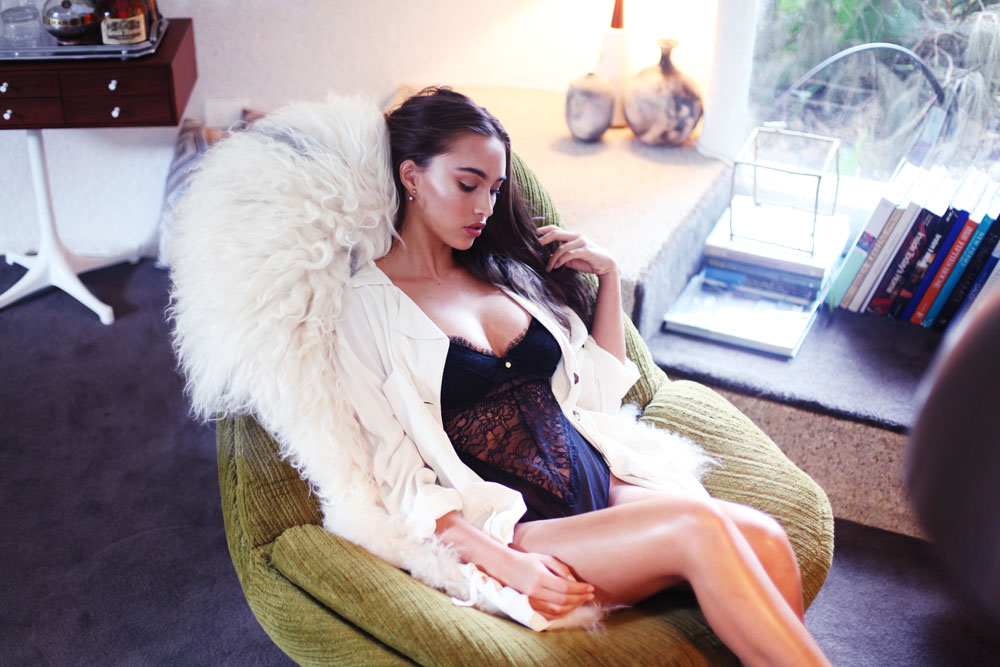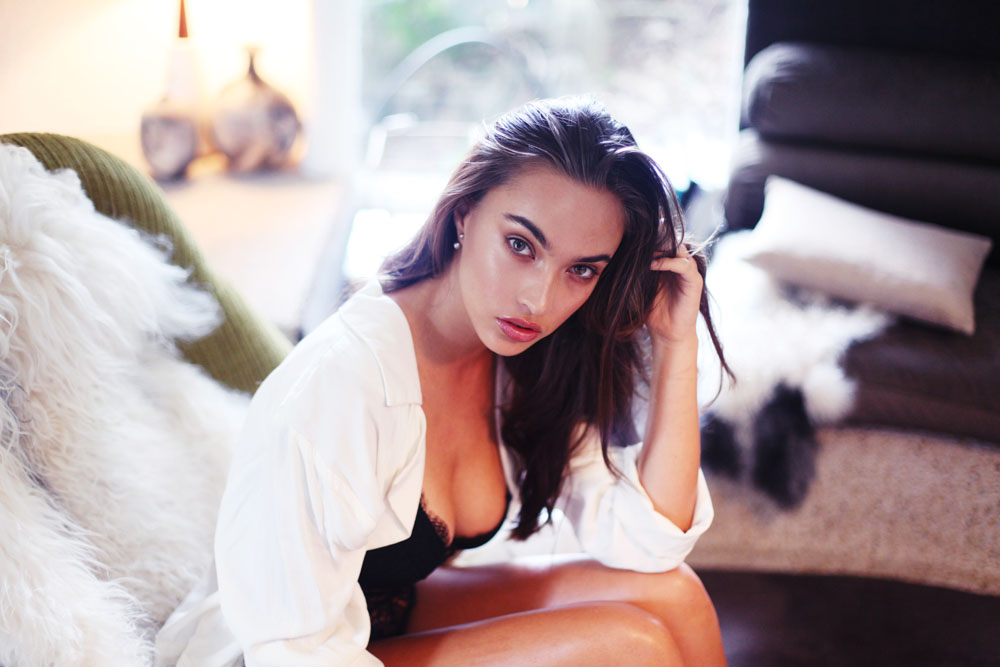 Gooseberry paris bodysuit – Vintage cue shirt dress – Earrings Lovisa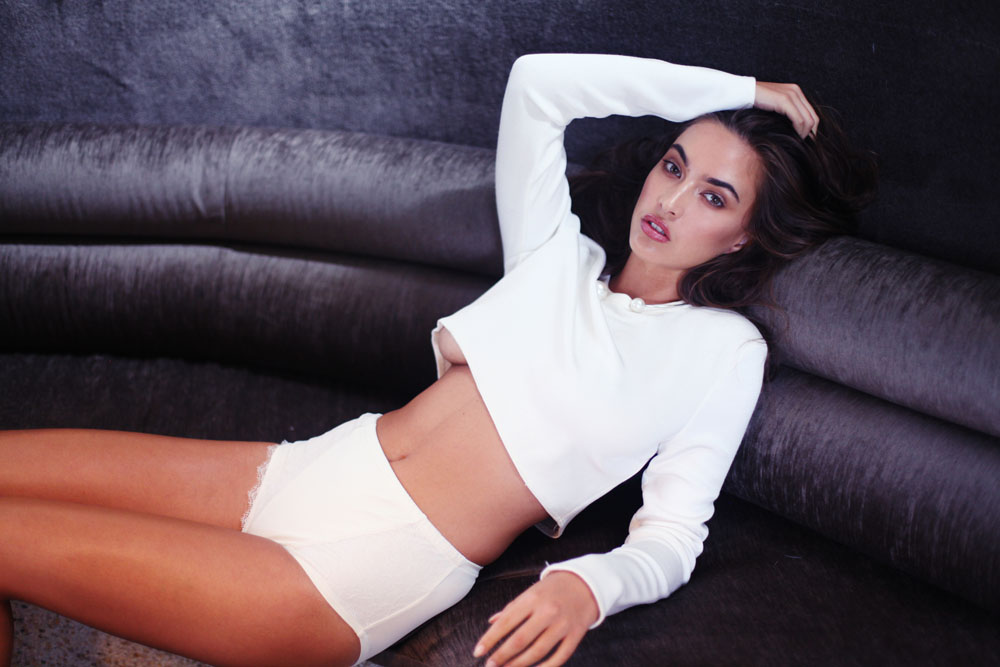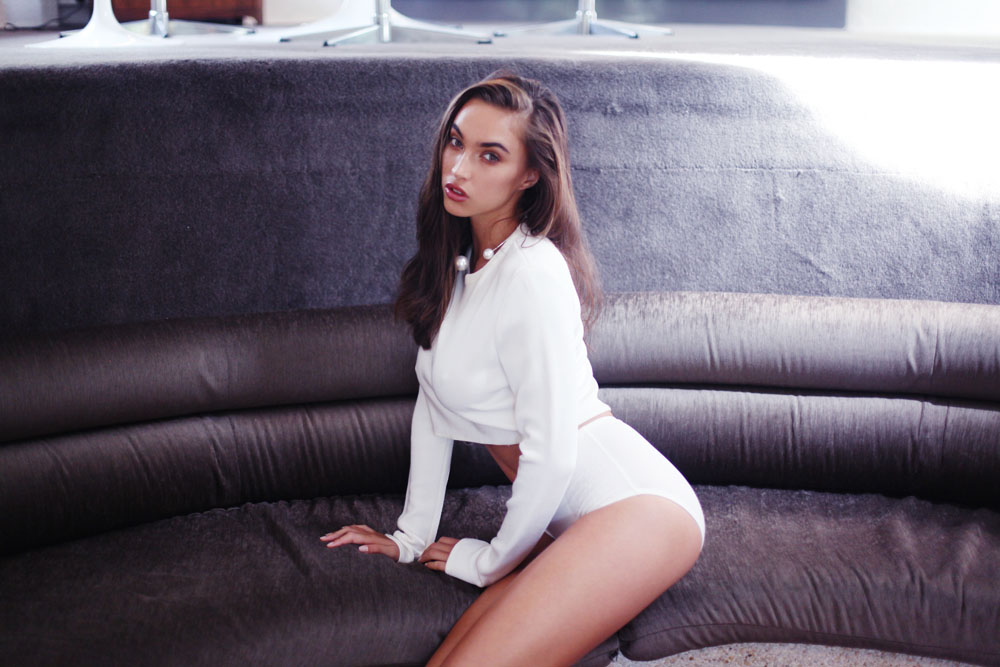 Zara long sleeve top – Christie Nicole High waisted kickers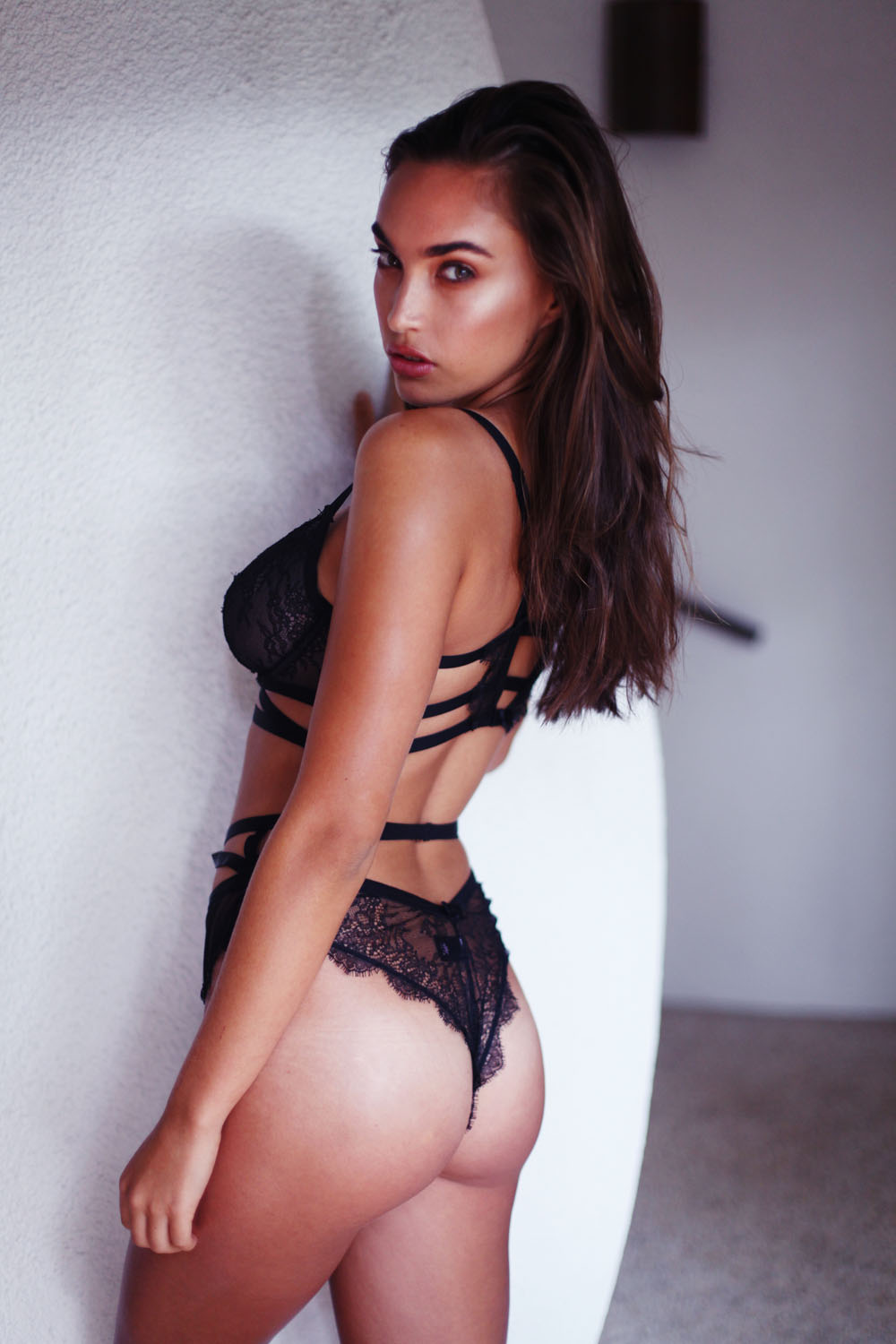 Victoria secret lingerie set – Choker Lovisa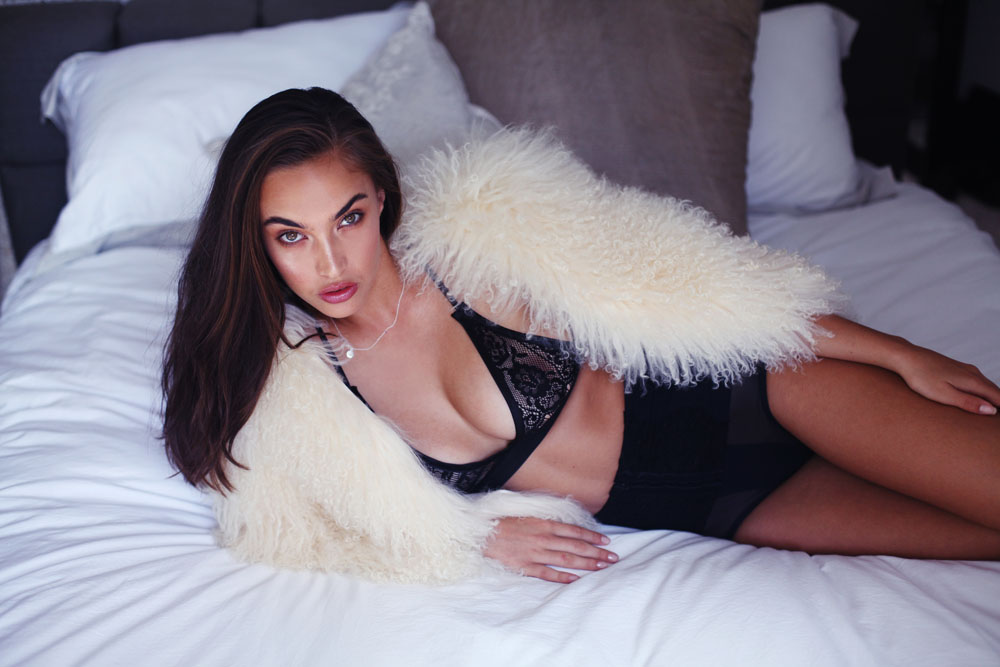 Christie Nicole lace bra – Christie Nicole High waited nickers
Vintage  fake fur jacket – Tilly & Tully necklace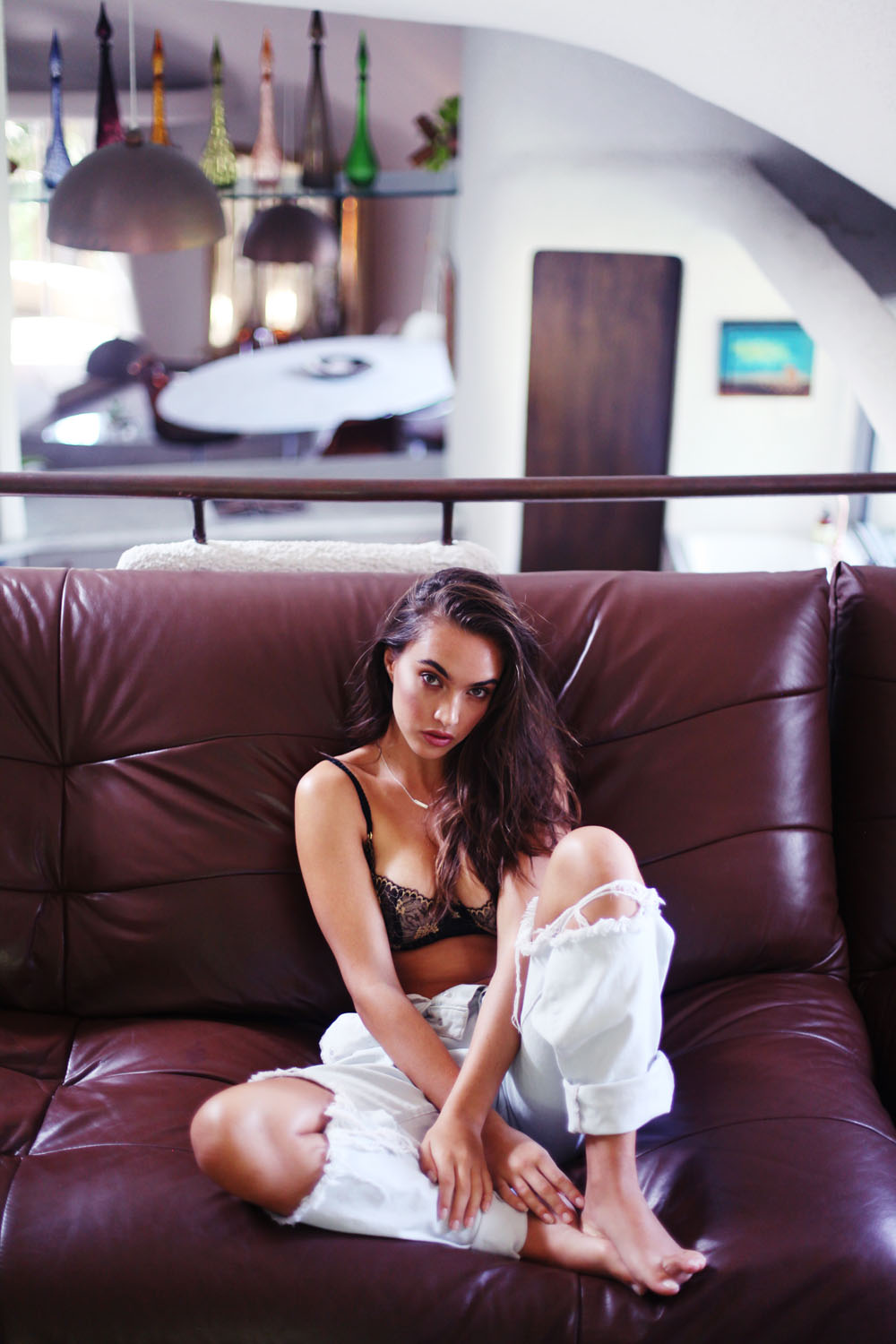 chantella bra – Topshop boyfriend jeans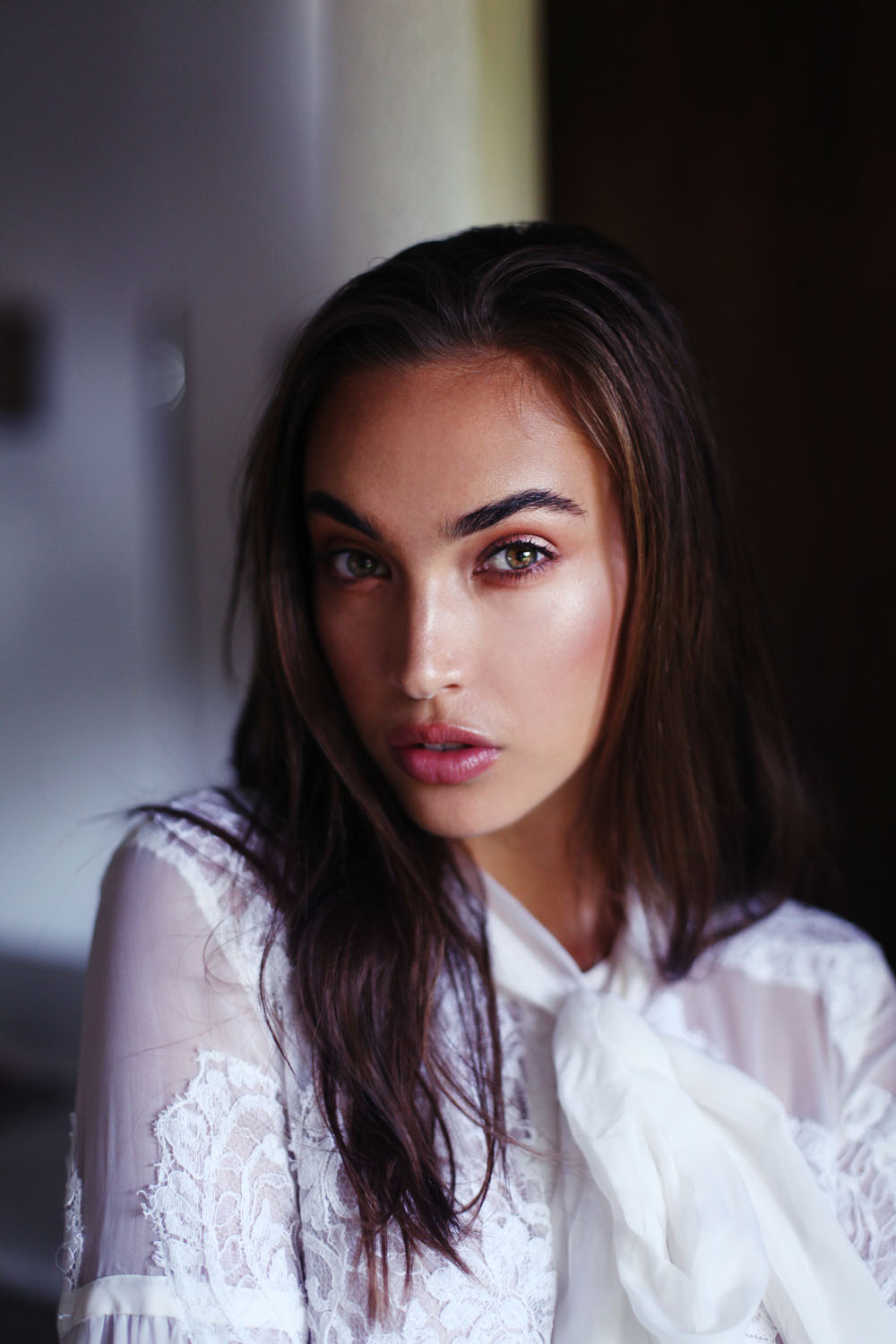 Givenchy blouse