The 21st century girl doesn't pertain to any stereotype. She's a chick of many talents, one moment she's in Europe, the next she's in Asia. She's working on several artistic projects at once and killing at every single one. She's a mix of races – picking up different cultures as she travels. She's the mysterious girl at the party you want to know her life story who everyone has their eyes on. Here we have sat down and chatted for you.
Miss World Australia/Oceania 2013 Erin Holland & Her Best Friend and Model Lauren Vickers talks about competition, Sydney and future.
Questions to Erin Holland:
What made you want to try out for Miss Australia?
Upon finishing my classical singing degree at the Sydney Conservatorium, I was looking for a way to get my foot in the door of the Entertainment industry! Inspired by the likes of Jennifer Hawkins Rachael Finch and Jesinta Campbell's success post-pageant, I decided to enter Miss World Australia. This particular competition really appealed to me as it comprised of Talent, Fitness and Charity sections, as well as the tradition modelling and dreaded Interview!!
What's the most exciting opportunity you had since?
Such a tough question, so many wonderful things have happened since winning Miss World Australia!! The amount of travel I have had the opportunity to do is probably the most wonderful thing, as I had never been able to afford to previously. Since I became Miss Australia at the end of July 2013, I have travelled to England, USA, China, Vanuatu, PNG, Fiji, Thailand, Indonesia, New Zealand, India and Nepal. Travel enriches our lives and gives us such a new found perspective of the world. I am so grateful for the continual opportunities work provides for me to travel and see the incredible world we live in.
Where do you see yourself in 5 years?
Ideally I will be a regular on Australian television. I have completely fallen in love with the fast paced, spontaneous and challenging nature of presenting. Every day is different, something I absolutely thrive on.
Can you do a quick run through of what you had to prepare for Miss Australia? What was the hardest?
As Miss World contains a number of Fast-track sections within the competition (Talent, Fitness, Charity, Top Model, Beach Beauty. Interview, Q & A) there was SO much to prepare in the 6 weeks before I flew to Indonesia to compete at the International competition, against 130 of the most incredible women I have ever seen in my life!! Charity work takes a lot of time and careful effort, so that was probably the most time consuming, but fulfilling portion of my preparation. I flew to Kings Canyon (some 350+ km's away from Uluru into the wilderness of Central Australia to work on our Charity project for a week: Donating $80 000 worth of vital goods to the remote Indigenous Lilla Community. Very proud to say Australia placed 2nd in the world, only behind Nepal's wonderful Dental Hygiene initiative.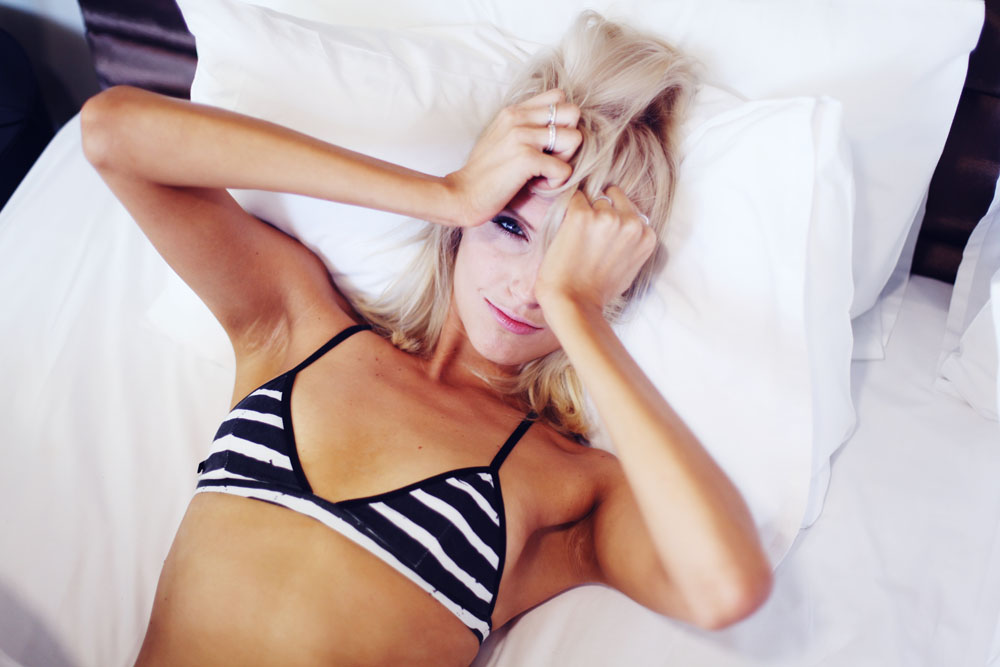 What was it like throughout the competition? Any funny stories?
When you put any group of people together in confinement for a month in a foreign country, you are going to have some interesting situations! Everyone got along very well despite the differing language and cultural barriers, but there was the odd story of backstage sabotage (stealing clothes, locking each other out of their rooms, hiding the hair straighteners haha!) Very pleased to report that my rookie Miss Canada and I got along incredibly well. I have seen a few of the girls either here in Aus or in my worldwide travels since the competition at the end of 2013, and we all still keep in touch via a massive WhatsApp group which is amazing.
Tell me about your part in being the ambassador of Australian Working Dogs Rescue?
Having always grown up with at least 2 cattle dogs in Cairns, when I stumbled across the AWDRI Facebook page, I just had to get involved. Responsible for rescuing and rehoming Working Dogs (notoriously difficult breed due tot heir incredible intelligence and genetic nature) Australia wide, they operate via a massive Foster Care network, until permanent homes can be found for each and every animal. They manage to save thousands of furry lives each and every year! I volunteer my time at their fundraising and exhibitor events, as well as using my followings on social media to spread the word and encourage people to donate. It really is a win win though – I am dying to have my very own dog by my Sydney apartment and gypsy travel lifestyle just doesn't allow for it! Jump onto the facebook page, or www.workingdogrescue.com.au to check out their amazing work
Questions to Lauren Vickers:
Where do you see yourself in 5 years?
Hopefully running my own business and being paid to travel around. Maybe thinking about starting a family.
You've been modeling for so many years! What has been your most exciting job for you?
There have been so many different incredible experiences but I love the ones where I get to travel to untouched parts of the world or work with animals. I love that no two days are the same in my job and you never know what you'll book next. I had an amazing time walking at Swim Week last year because I find runway such a rush still, and it's where I started so it's nice to see it come full circle.
What have you learnt from modeling in so many cities around the world?
That every city or country has its own style to showcase. You learn different techniques from working with different photographers, designers and makeup artists around the world. It makes you very adaptable and pushes your own personal boundaries so you don't get stuck in a rut.
Do you see yourself staying in Sydney or going back overseas?
I'll stay in Sydney for a while and travel when I need to. It's nice to have a bit of stability and be close to my family and friends.
What is your eating and workout routine?
I generally eat very healthily because I like it, and working out from 3-5 days a week is a great stress release for me and brings everything back into balance. It's hard to have consistency when your schedule is changing constantly but if you pre-plan a little it makes it much easier, and you definitely feel the benefits from the healthy choices.
How did you and Erin meet?
We met working on a modeling job a few years ago and we had about a 6 hour drive out to where we needed to work. That amount of time in a car with someone can tell you lots about a person but we talked and giggled the whole way and we've been pretty inseparable since then!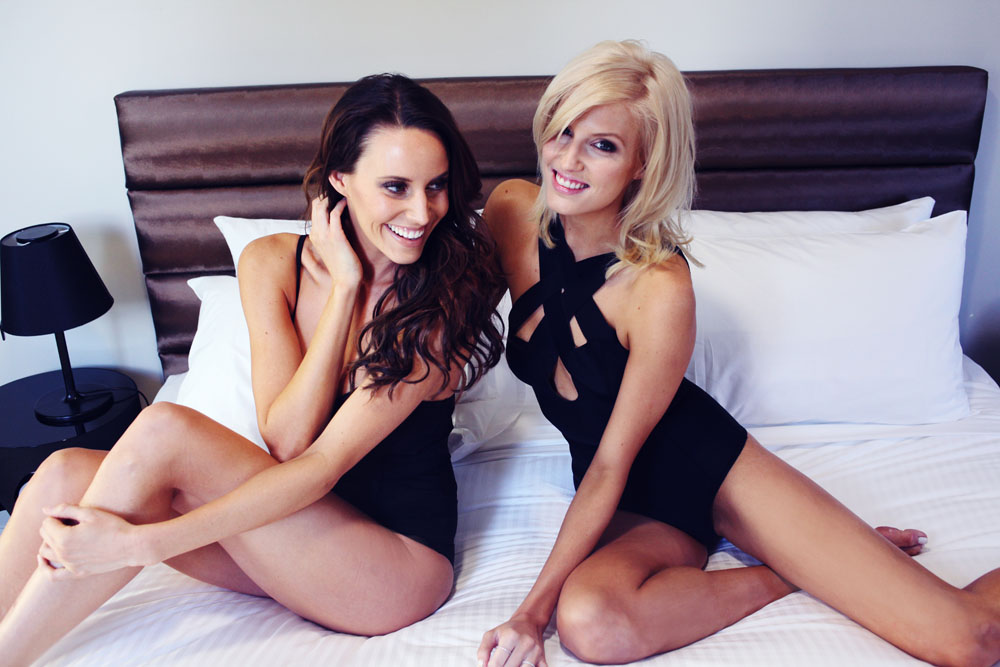 Lauren in @tigerlilyswimwear, Erin in @nlpwomen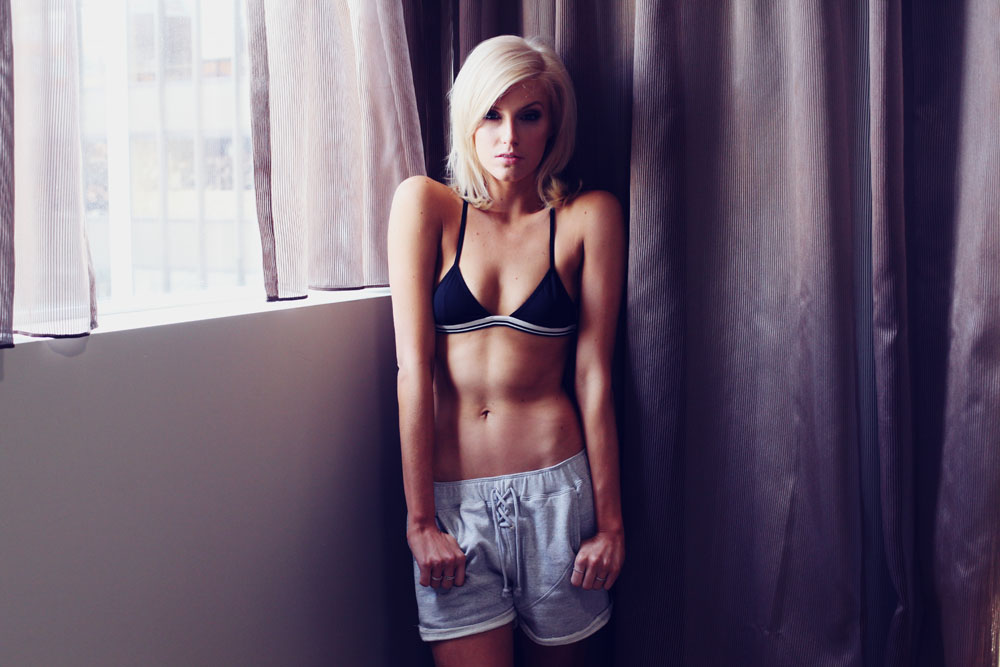 @thisisfirstbase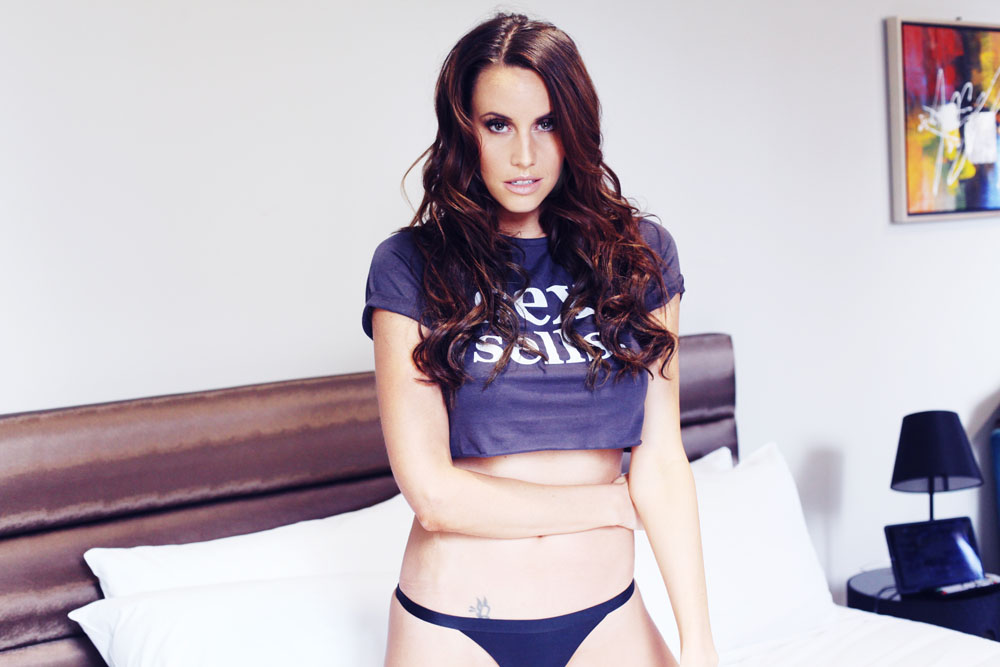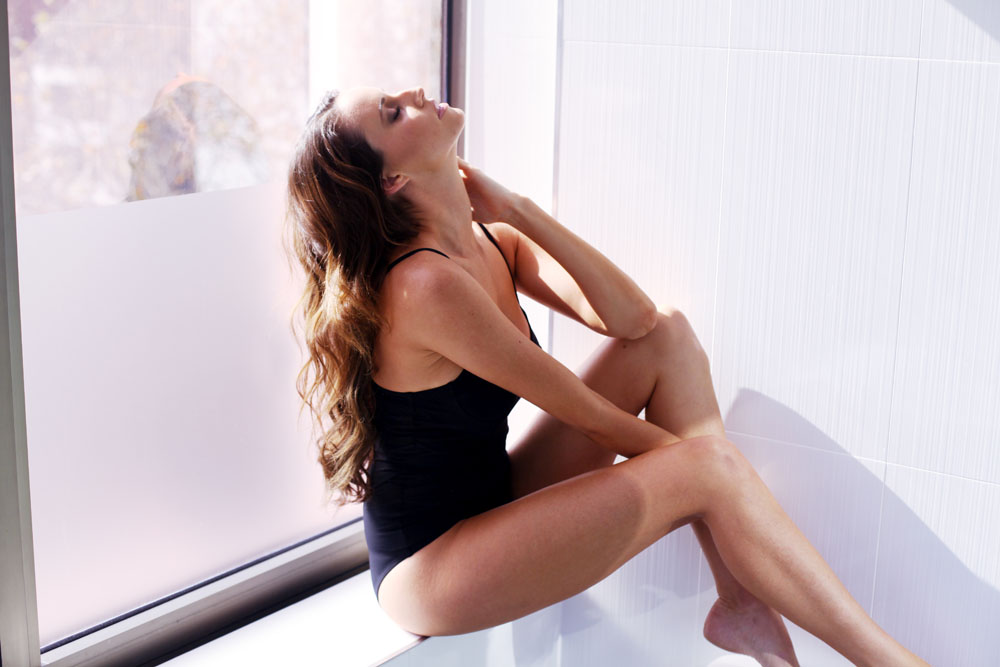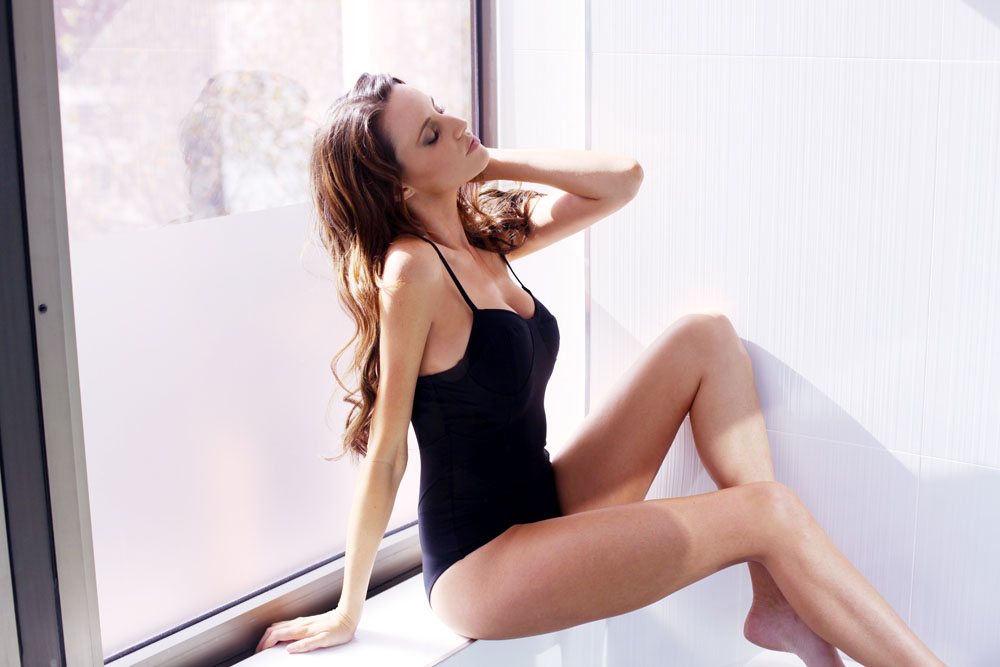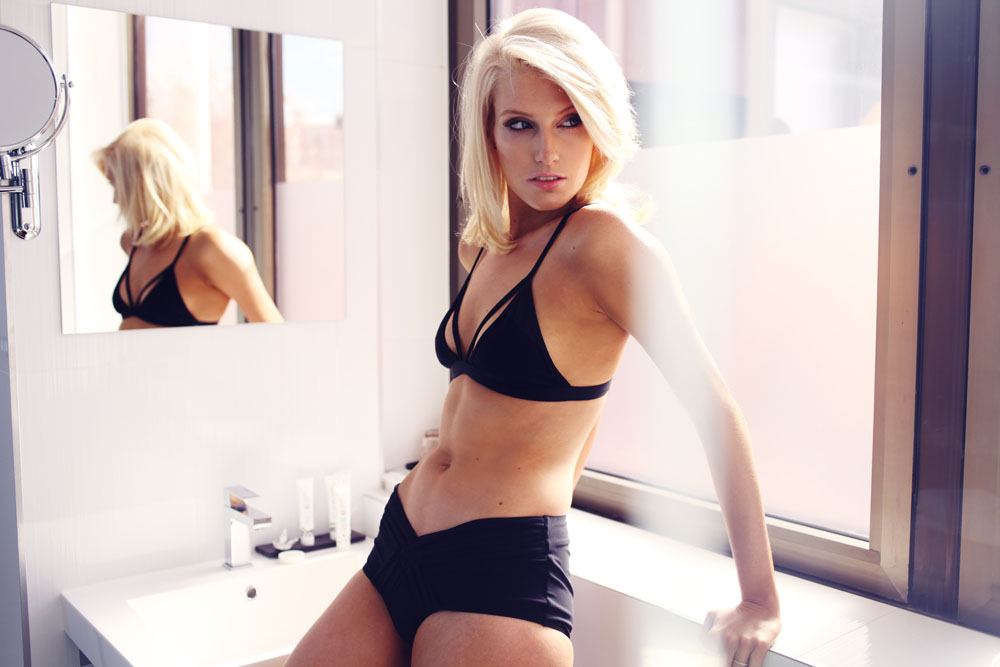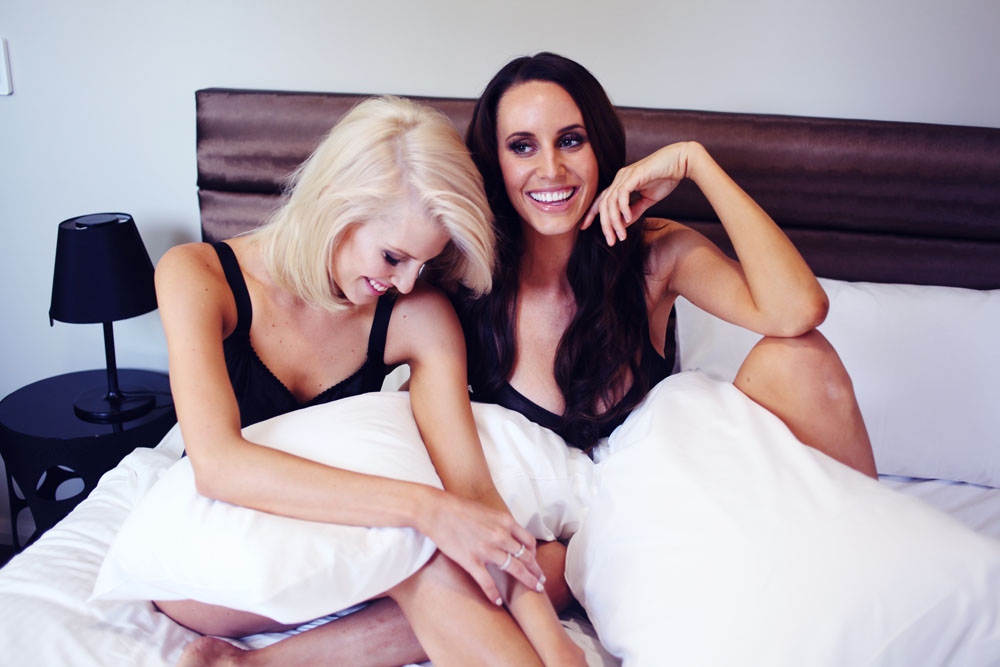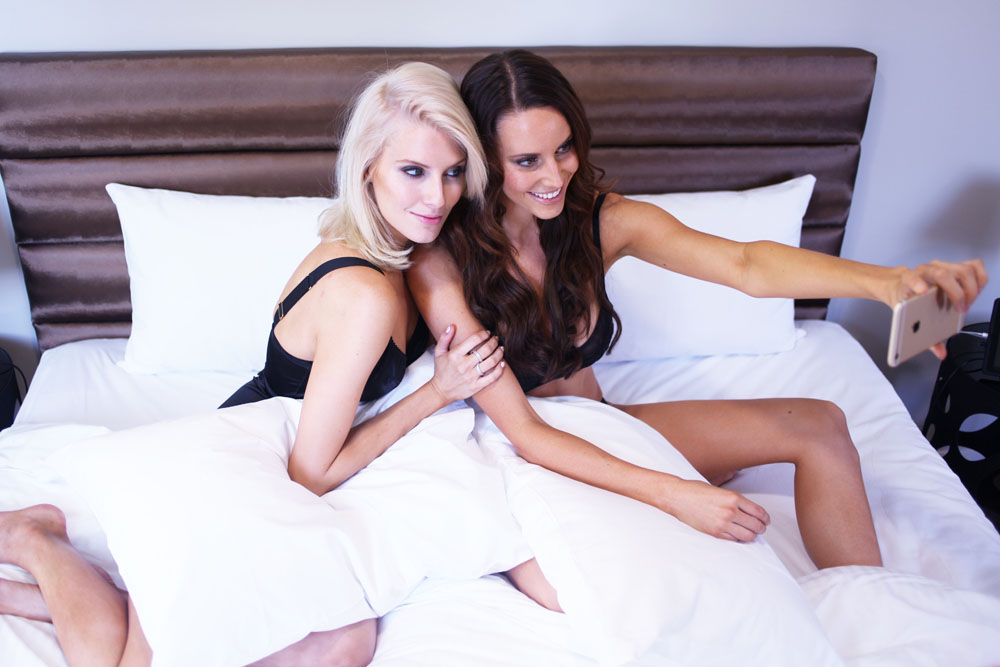 Erin: top: @palmswimwear, bottom: @tigerlilyswimwear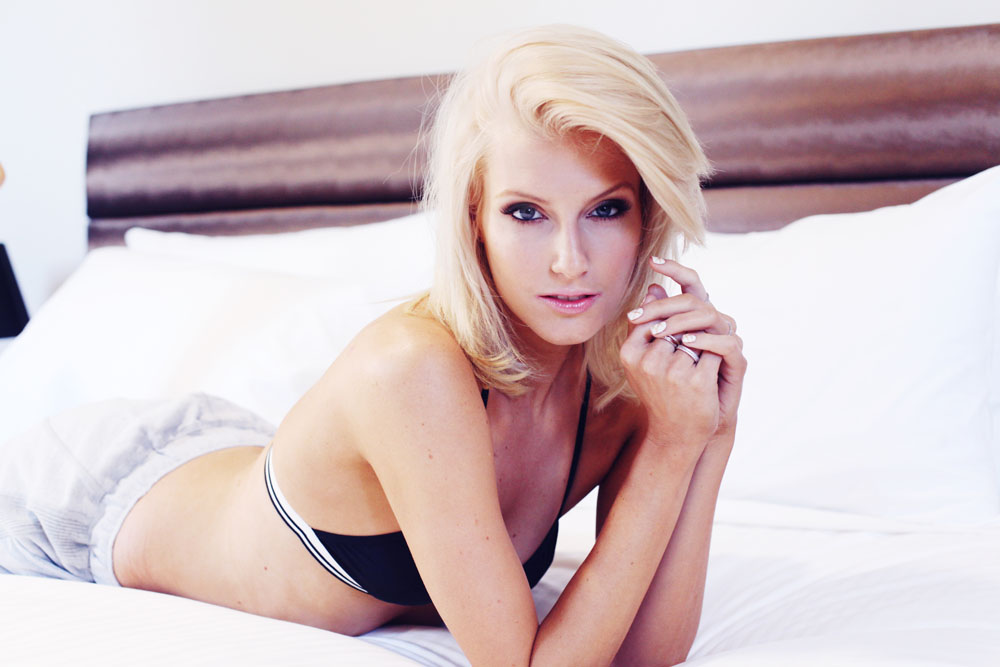 Erin: @thisisfirstbase
Photographer: Lauren Engel @engelauren
Erin Holland: @erinvholland, Lauren Vickers: @laurenkvickers
Stylist: Lara Camilleri @camilleristylist
MUA: Gina Cartwright @ginacartwright & Bel Kruse @belkrusemakeup