news from out of space.
and following the light of the sun.
"A curious creature from outer space is exploring earth in it´s unusual style and tries to find comfort on this new planet. After it gets confronted with the rough nature of mother earth, it is forced to continue its journey to find a more kind and welcoming world." Vienna based photographer Eva Zar created an eye-catching and unexpected fashion story starring blonde beauty Lena. Youthful styling done by Christoph Rumpf and make up and hair done by Lydia Bredl.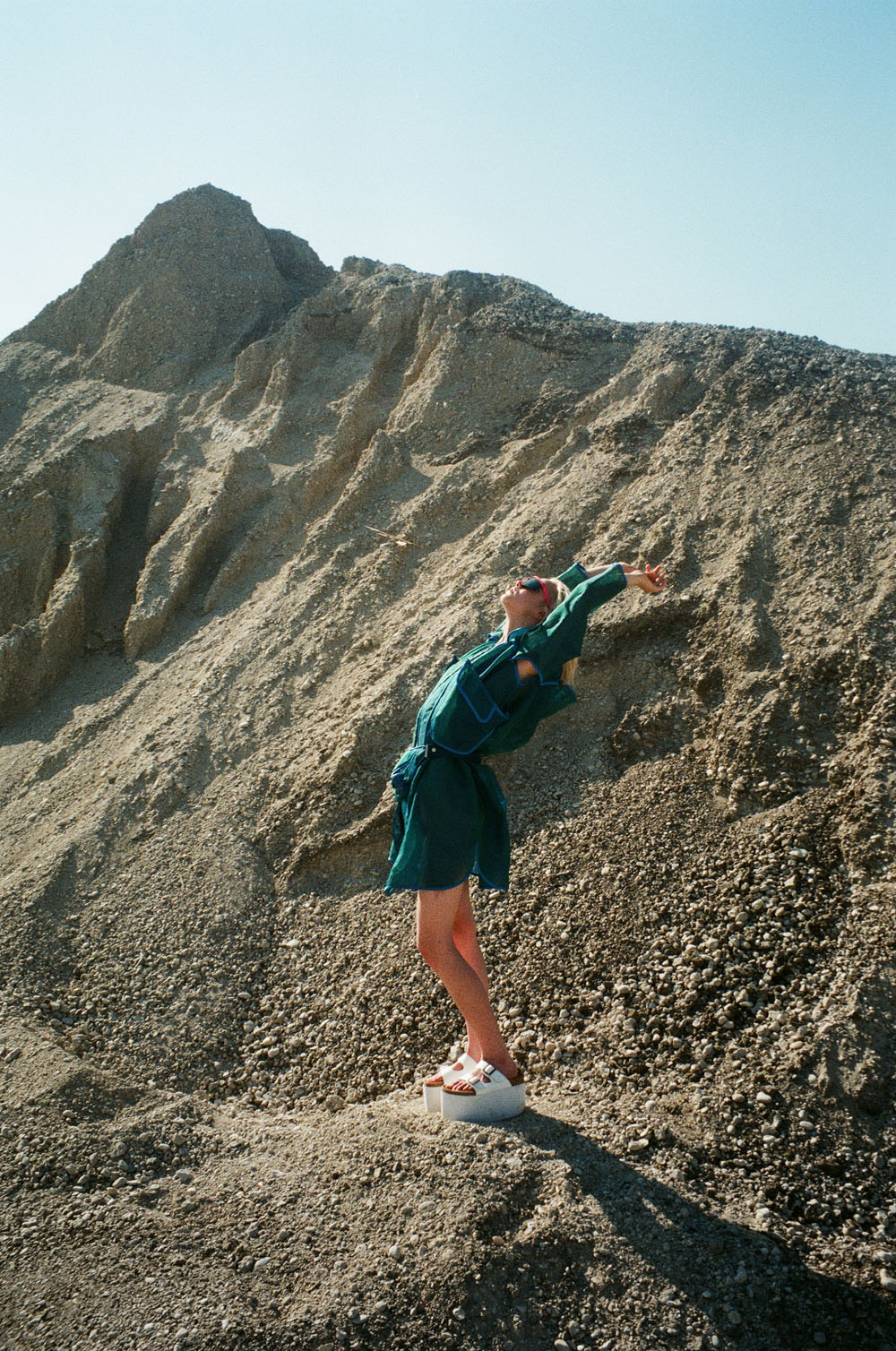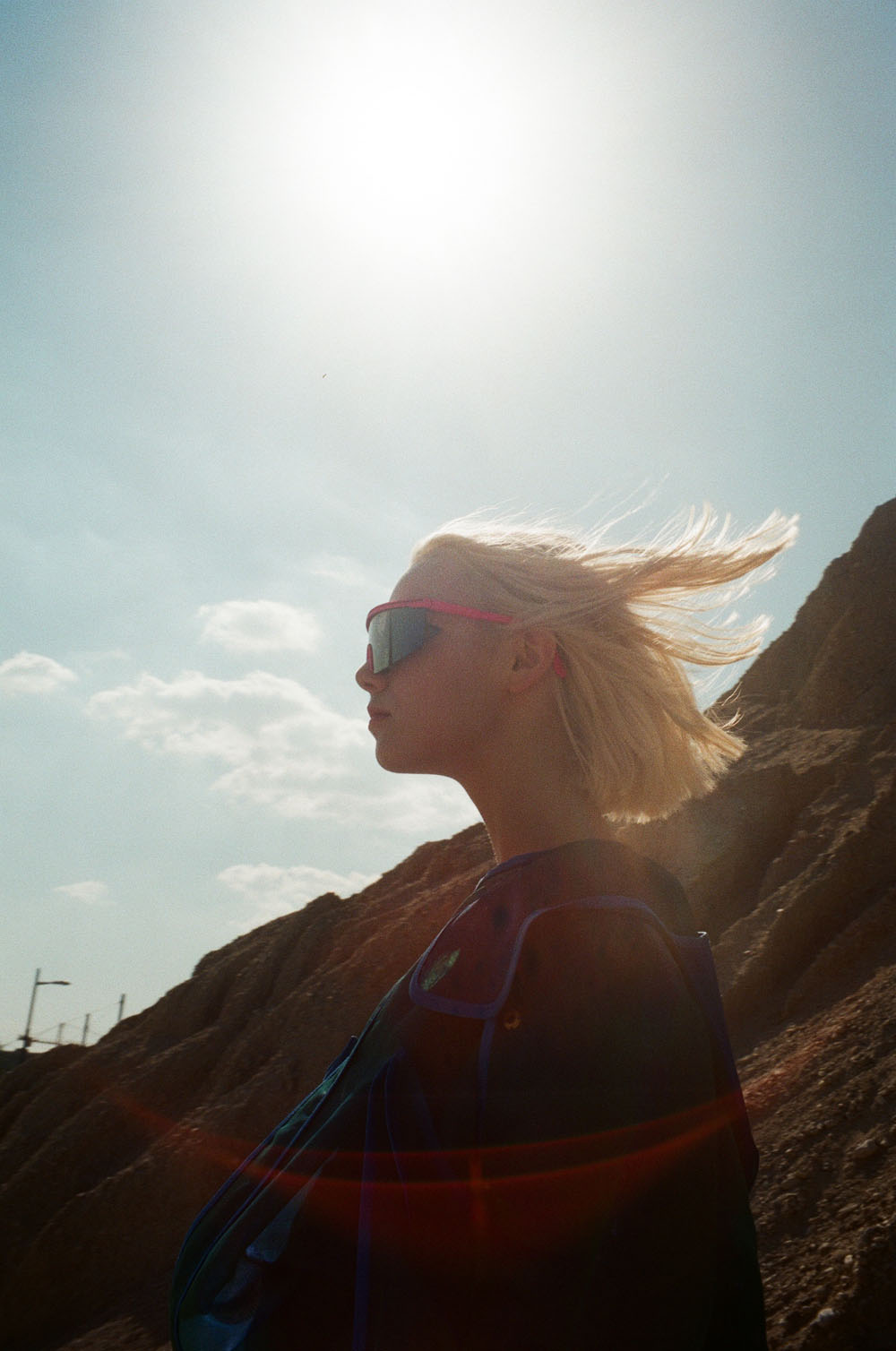 Parka: DMMJK via peng! SHOP
Fanny pack: DMMJK via peng! SHOP
Sunglasses: Vintage via Uppers & Downers
Shoes: Y.R.U.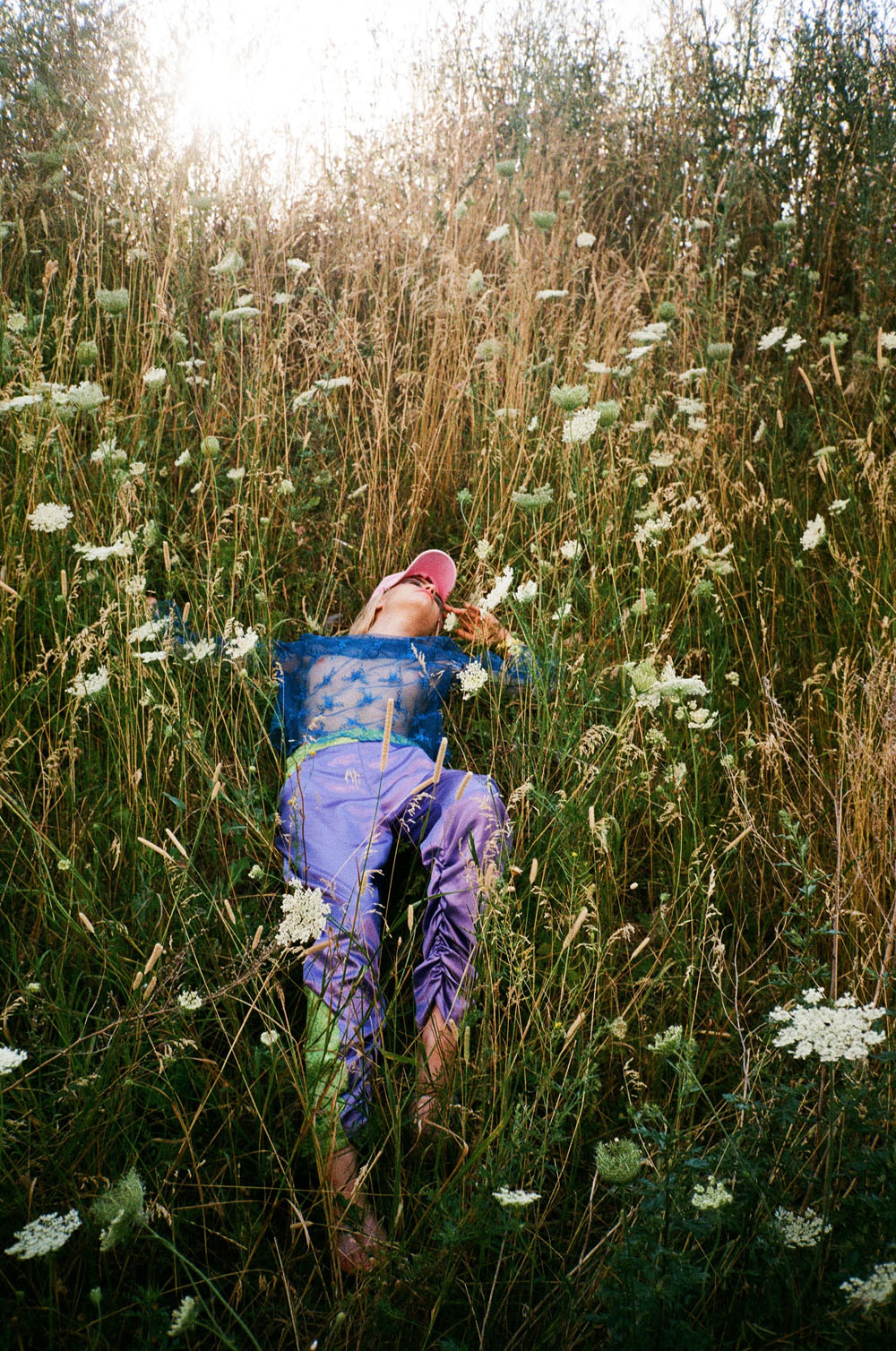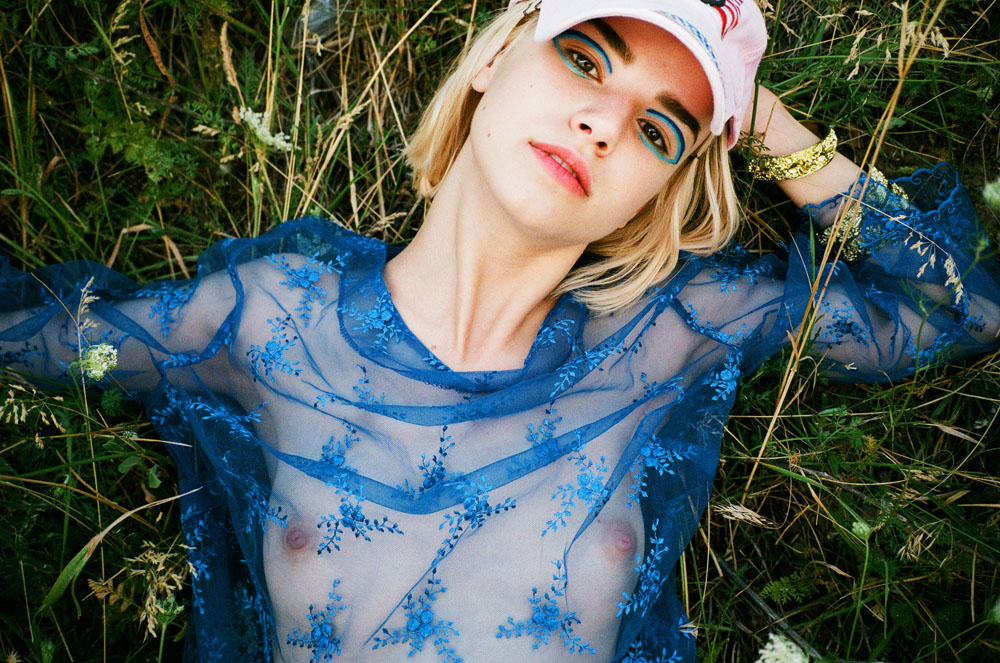 Complete Outfit by Burggasse 24
Cuffs: Stylist's Own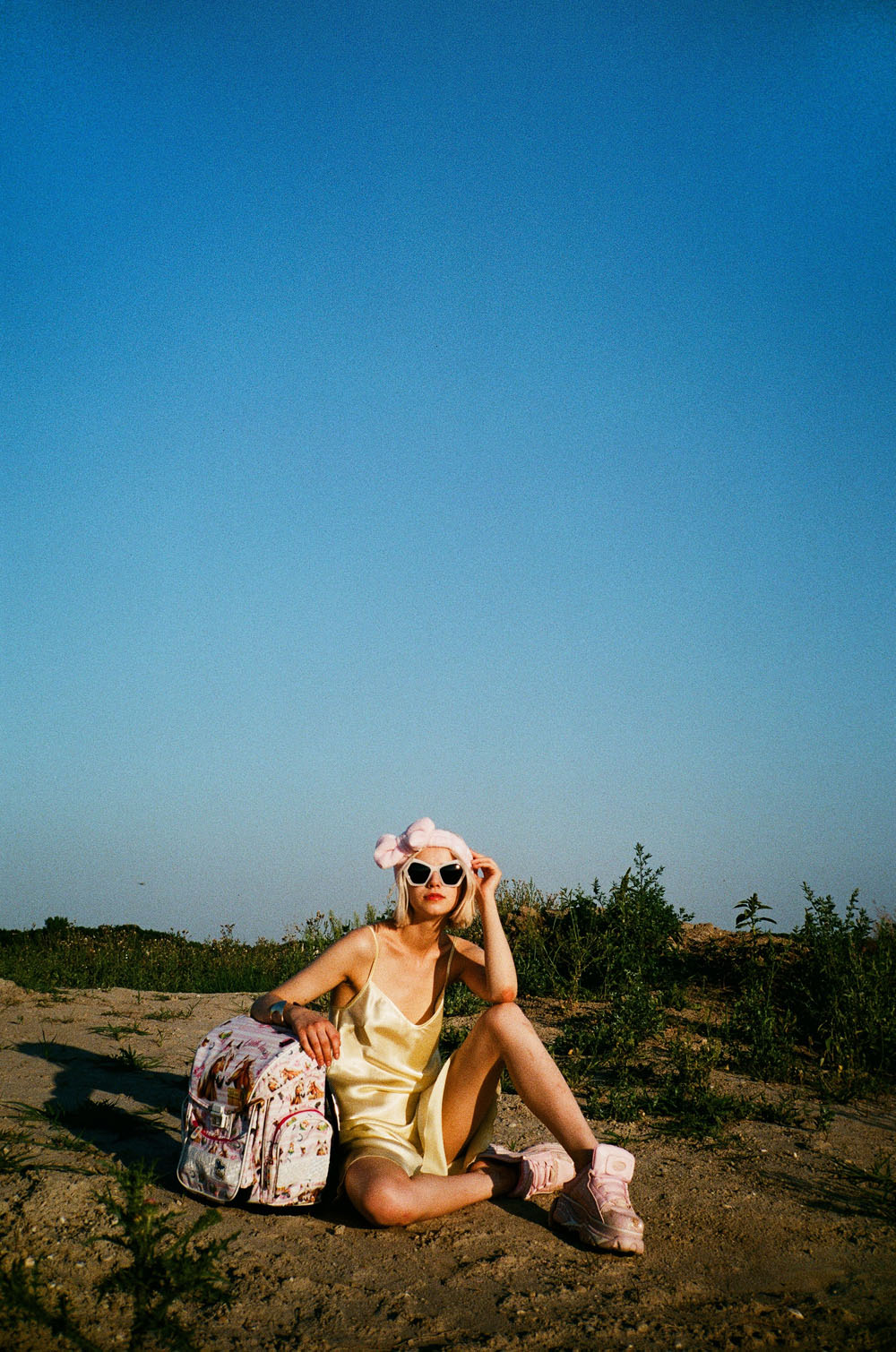 Dress: Vintage via Polyklamott
Sunglasses: ANDY WOLF Eyewear
Headpiece: Vintage via Uppers & Downers
Backpack: Vintage via Uppers & Downers
Cuff: Stylist's Own
Shoes: Buffalo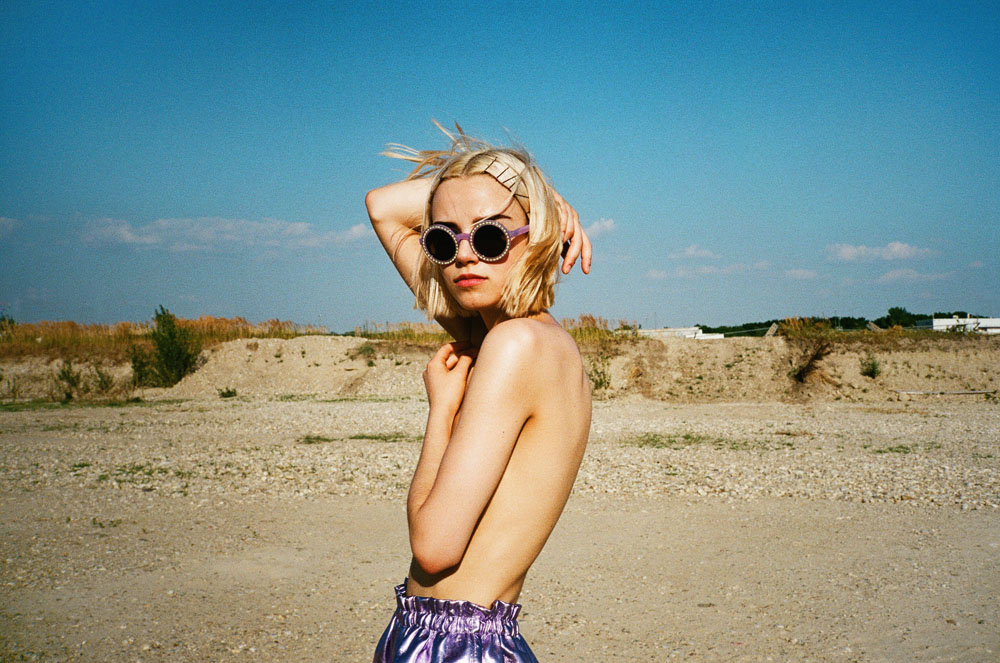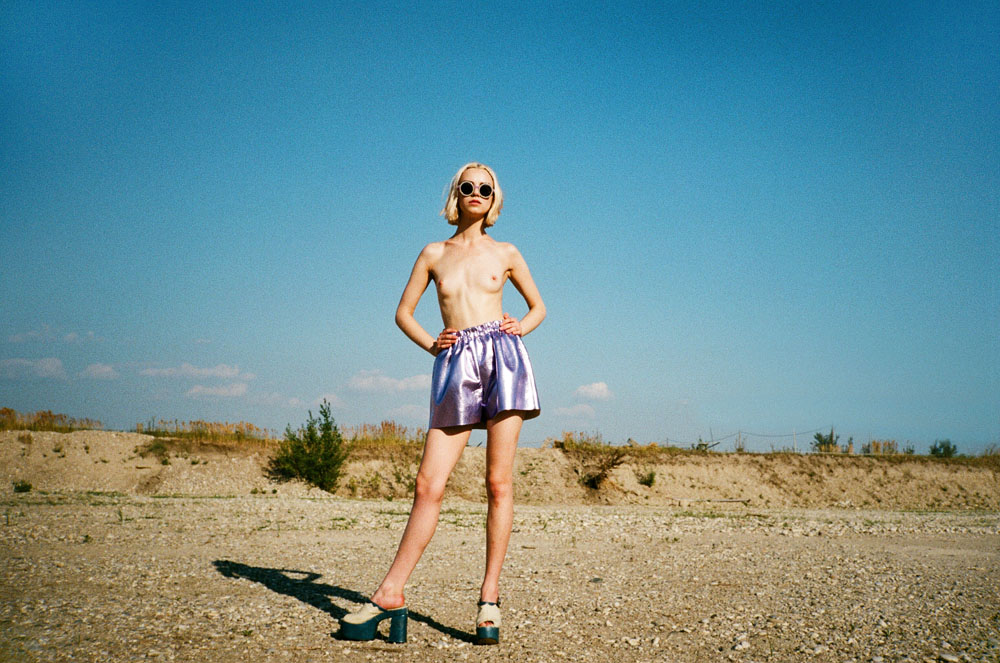 Shorts: Ab+ abpositive via peng shop
Sunglasses: ANDY WOLF Eyewear
Shoes: Vintage via Polyklamott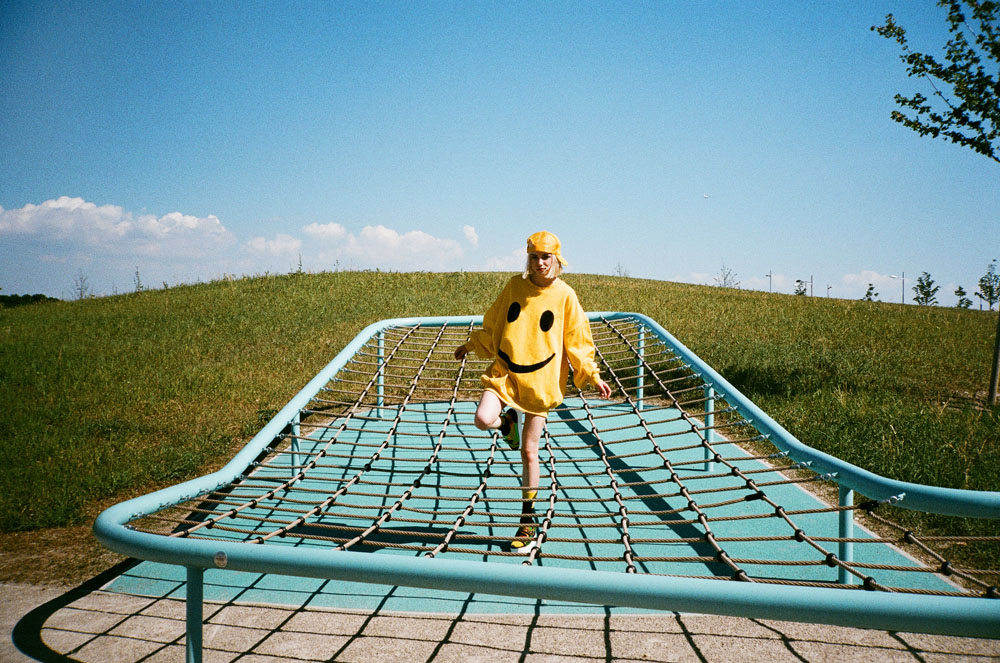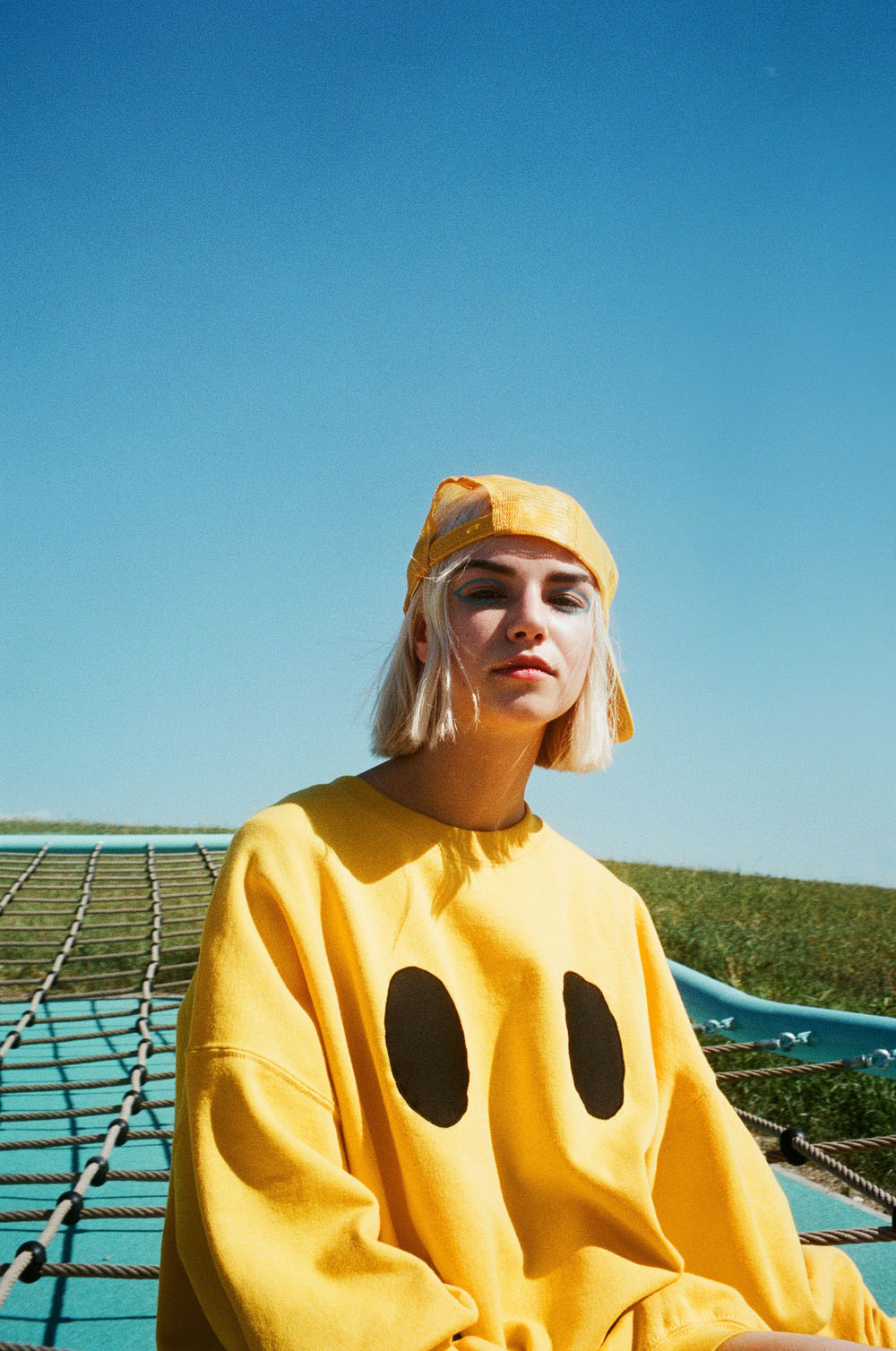 Sweater : Astrid Deigner via peng! SHOP
Cap: Vintage via Polyklamott
Shoes: Asos via Uppers & Downers
Socks: Stylist's Own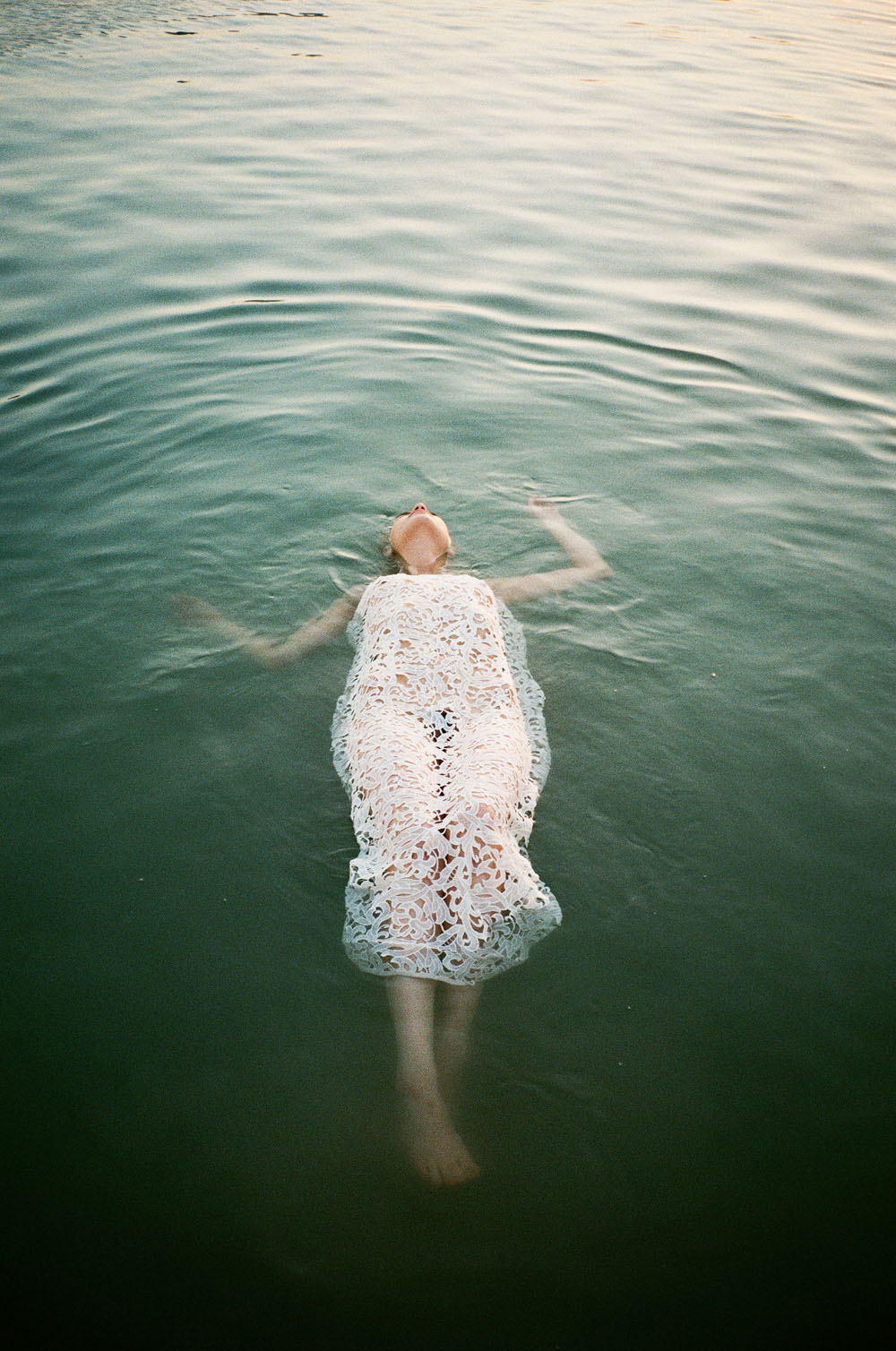 Dress: Vintage via Polyklamott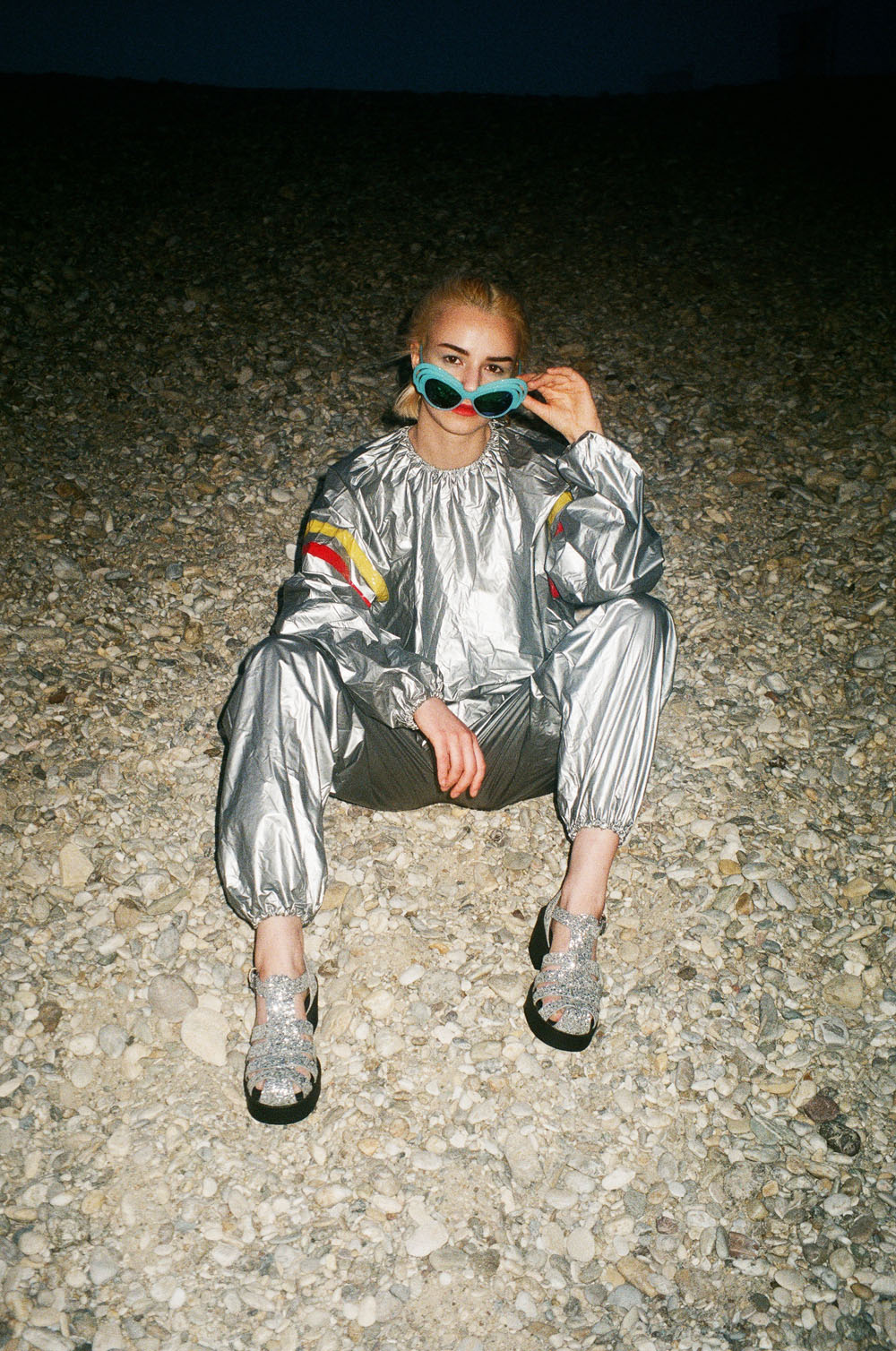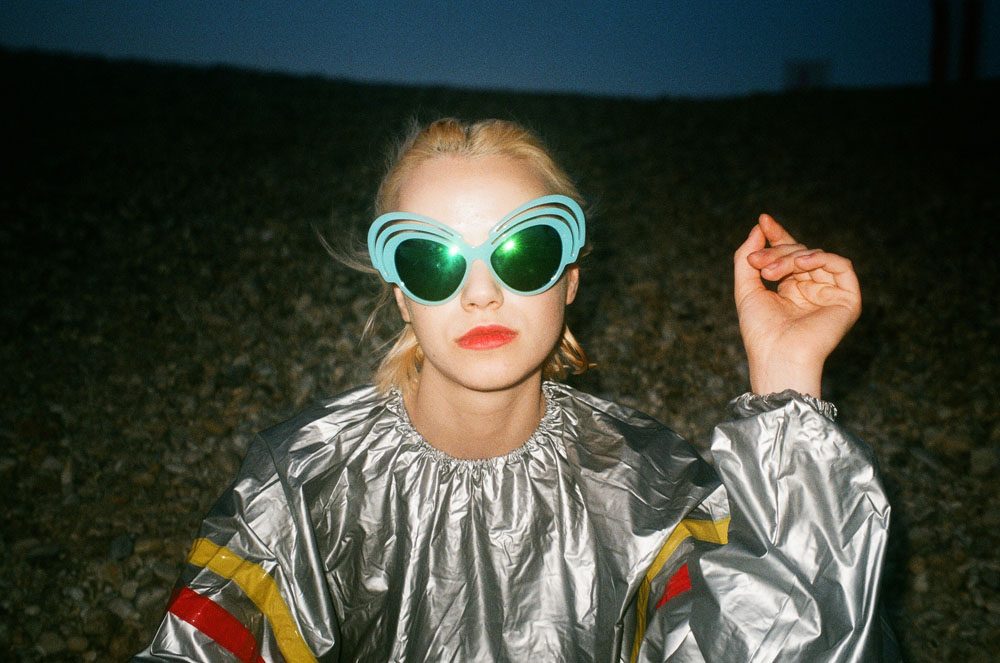 Two Piece: Vintage via Polyklamott
Sunglasses: ANDY WOLF Eyewear
Shoes: Asos via Uppers & Downers
photography: Eva Zar – eva-zar.com –  @evazar
styling: Christoph Rumpf – www.facebook.com/THEGLASSPUNK – @theglasspunk
make-up + hair: Lydia Bredl – lydiabredl.tumblr.com – @lydiabredl
model: Lena