Jessica Buch: "A true love is someone that makes you feel that you are at your very best when you are around them."
Photography and styling by Lauren Engel
Tell us about your upbringing and how did it shape the person you are now?
I was born in Vejle, Denmark to a Danish father and Californian mother, and speak both languages (Danish & English) fluently. Growing up in Denmark contributed to my independent nature. Young people in Denmark are encouraged to be independent and hard-working from a young age. Children are taught strict manners and social etiquette is highly valued. By the time I was 12 years old, I had already traveled throughout much of Europe and countless times to the US to visit my moms side of the family there. This not only contributed to my independence but also gave me a great appreciation for other people, cultures, and customs.
What made you move from Denmark to Indiana in the States? Describe what it is like to grow up in both cultures. Was the transition difficult?
At the age of 12 my family moved to Indiana to open their own successful chiropractic business together. It was difficult to say goodbye to friends and family, however, I was able to stay close to them through regular visits to Denmark (about once or twice a year) as well as social media connections to friends. Although the first year was awkward for me, especially transitioning from being taught in Danish to English, after the first year I already had developed friendships and a more comfortable grasp of the English language. I found the American lifestyle to be more intriguing to me because it is a large melting pot of so many different cultures and customs, which I appreciate. One major difference between Denmark and Indiana was the weather. In Denmark it is very cold, windy, and rainy throughout most of the year. In Indiana, however, there were four seasons all vastly different and accurate to the season, which I became very fond of.
How did you get into modeling?
My life growing up as a student in Indiana was anything but ordinary. As a high school freshman, I entered the 2011 Miss Indiana Teen USA pageant on a whim and subsequently won the title. Not only did this title open many opportunities for travel and work with charity organizations, I also met a lot of influential people, which is how I ended up in the modeling industry. I signed with my first modeling agency at the age of 16, and made the switch from a traditional high school to completing my honors diploma through online courses in order to move to NYC.
"Models have to be self-disciplined, motivated, and determined individuals to compete in this competitive industry."
What have you learned from modeling and how did it change you as a person?
Modeling has given me the opportunity to work and travel all around the world. Models have to be self-disciplined, motivated, and determined individuals to compete in this competitive industry. Living and traveling on my own since 17 required a great deal of responsibility, determination, and independence. All of these experiences have greatly contributed and influenced the young woman I am today. I am beyond happy and grateful for all of the opportunities and experiences modeling has brought me.
What inspires you to model?
I am inspired by modeling because it allows me to not only travel the world and live in different cultures, but also meet new interesting people, and have unique experiences that a lot of people never get to experience. It allows me to have a voice and influence people especially through my social media account which I am currently building. Models such as the Victoria's Secret Angels inspire me to model because not only are they extremely successful in their modeling careers, but they are also extremely influential on the entire world and have created many successful business and charity organizations through this industry.
What is your perception of true love?
I believe that true love is based on trust and respect. A true love is someone that makes you feel that you are at your very best when you are around them. Someone who knows exactly how to make you smile and makes you feel true happiness. I think it is something that is very hard for some people to honestly find. No luck for me yet, but I remain hopeful ;)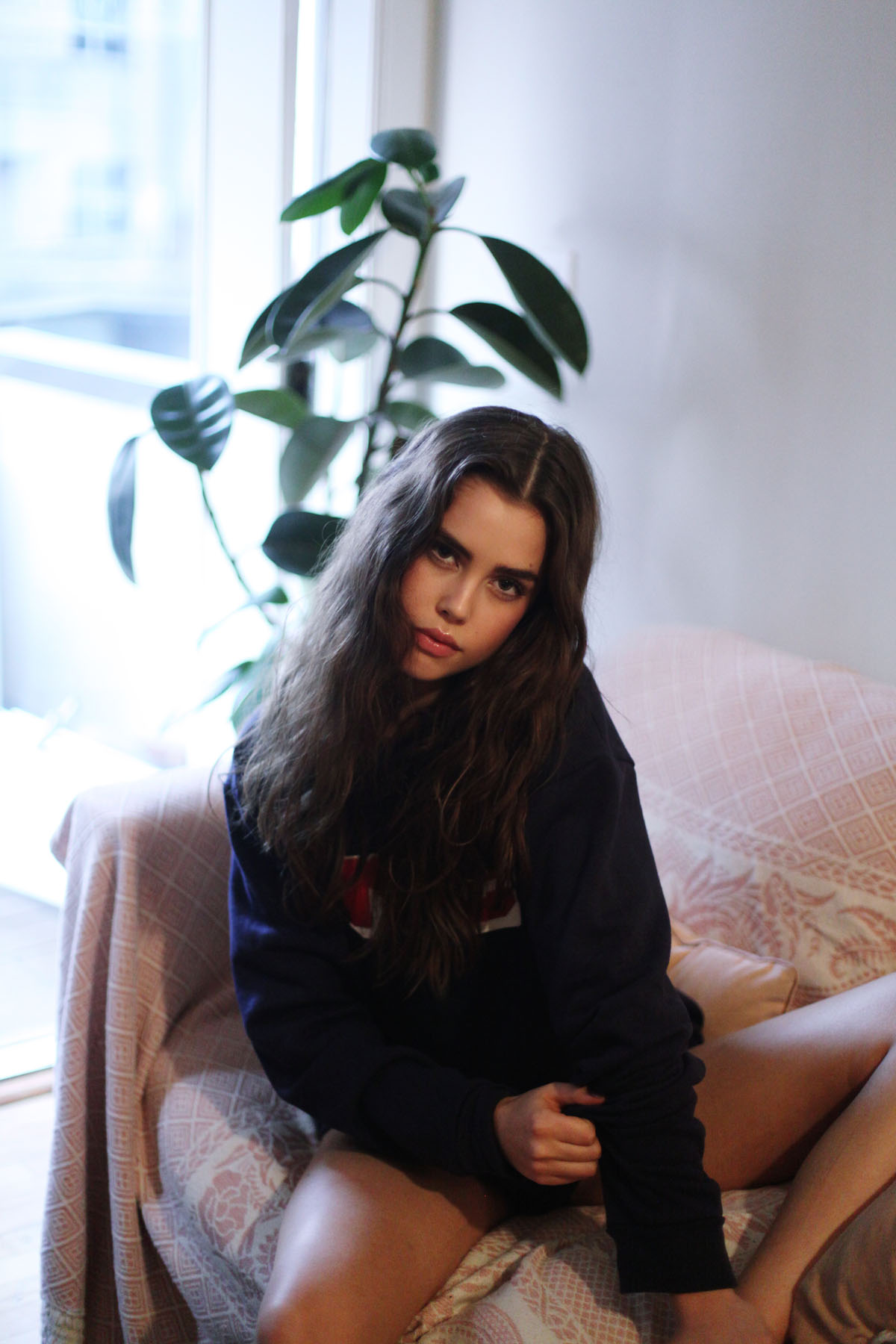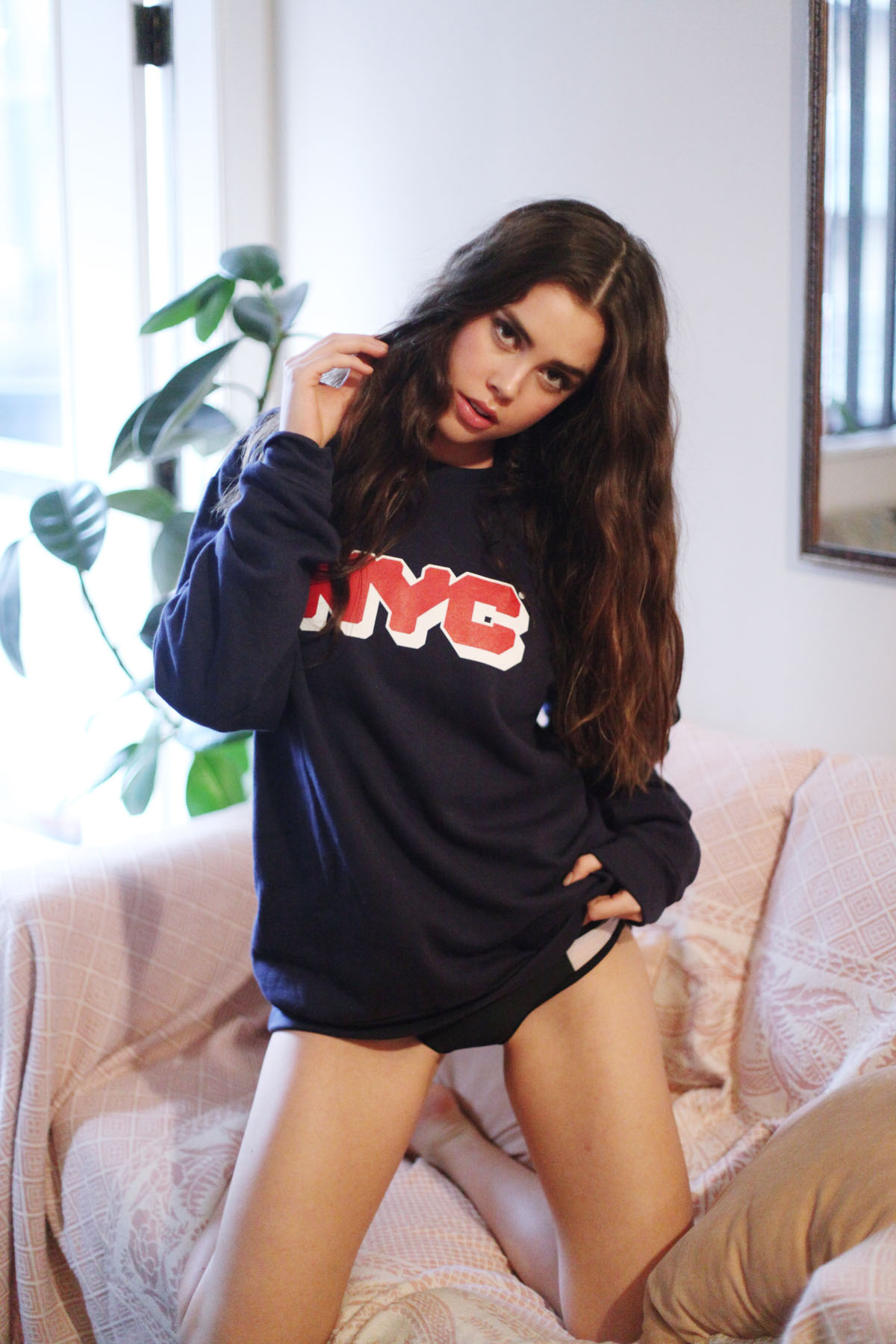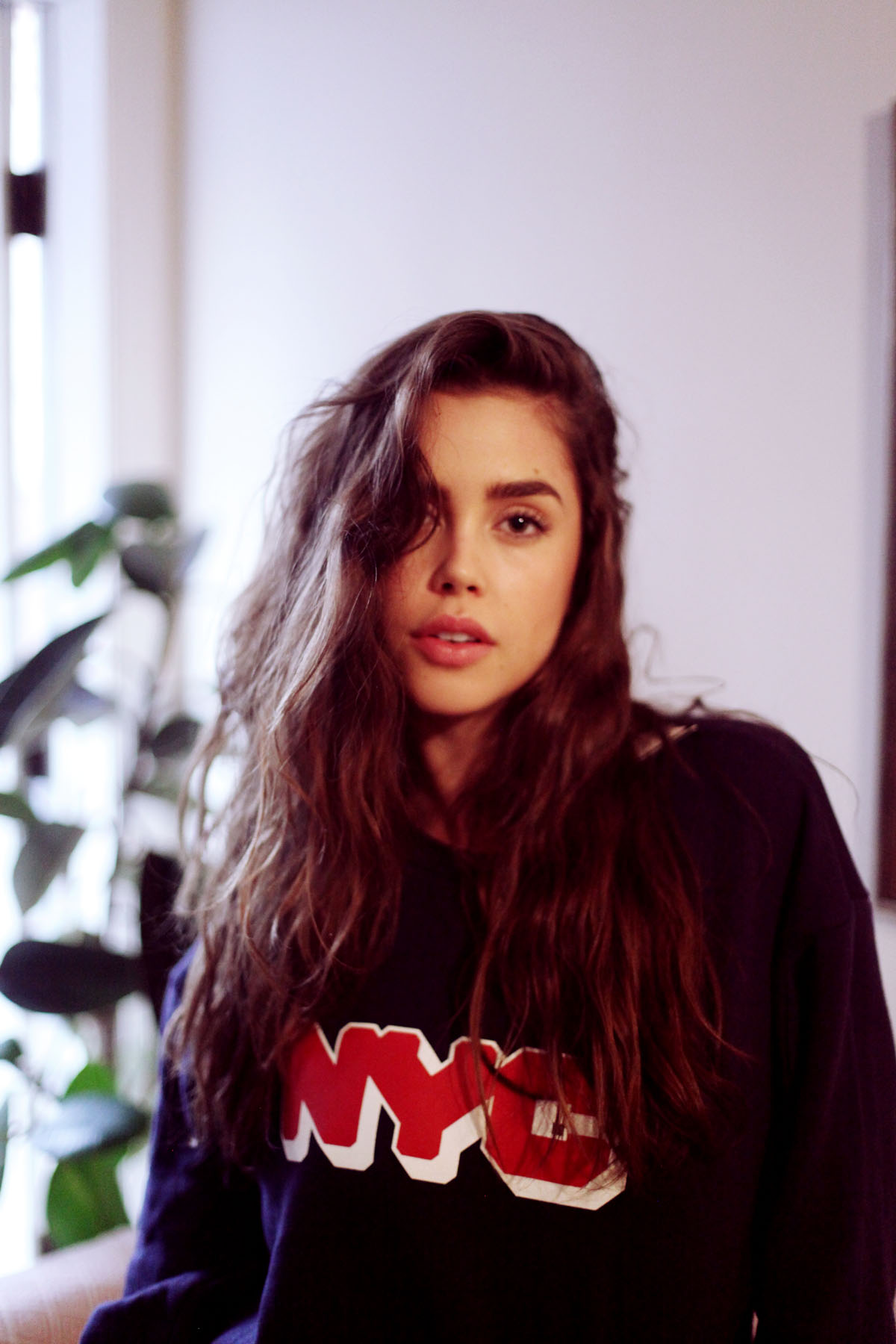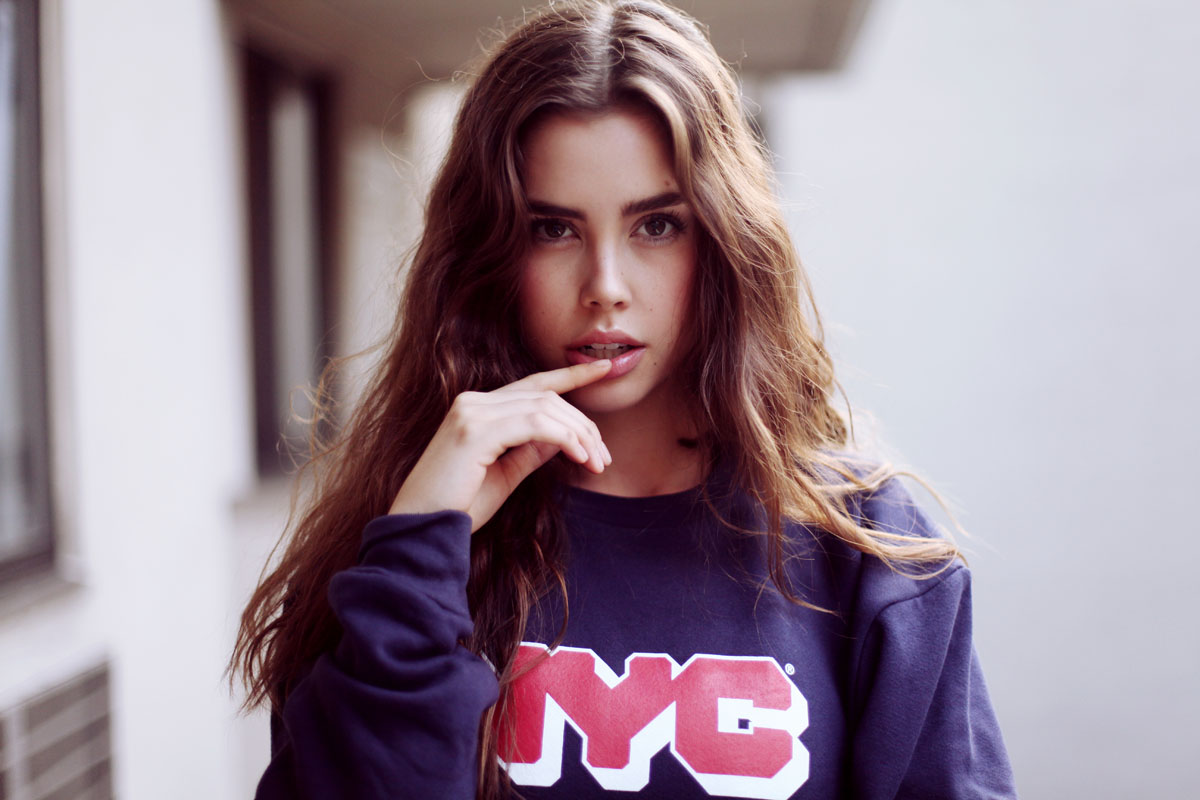 Sweater: Only NY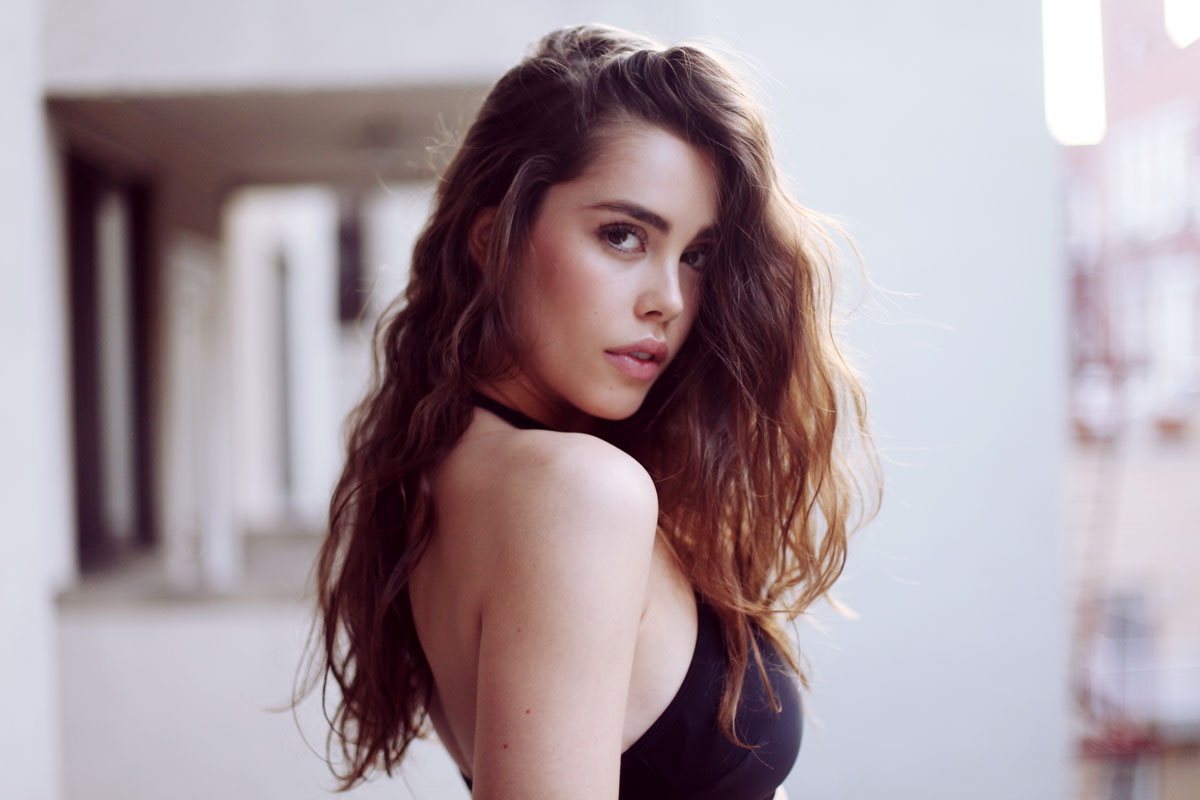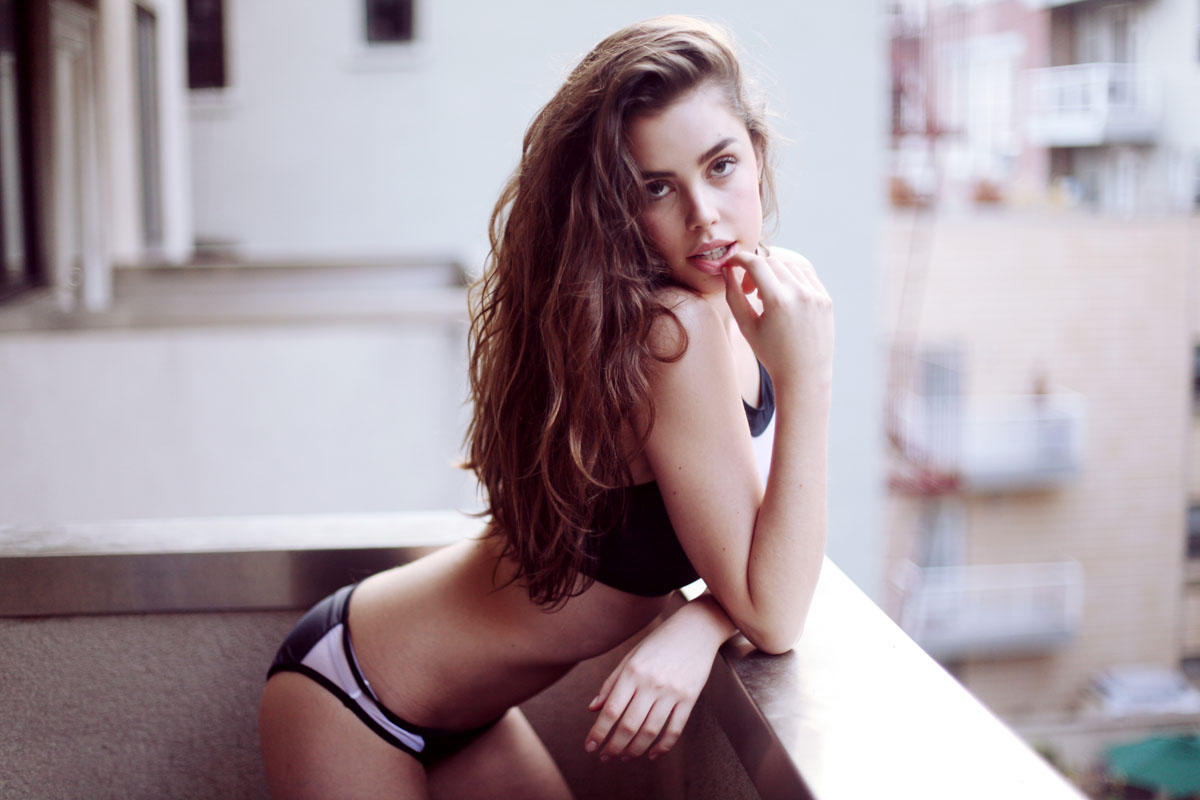 Bikini: Sukigi Swim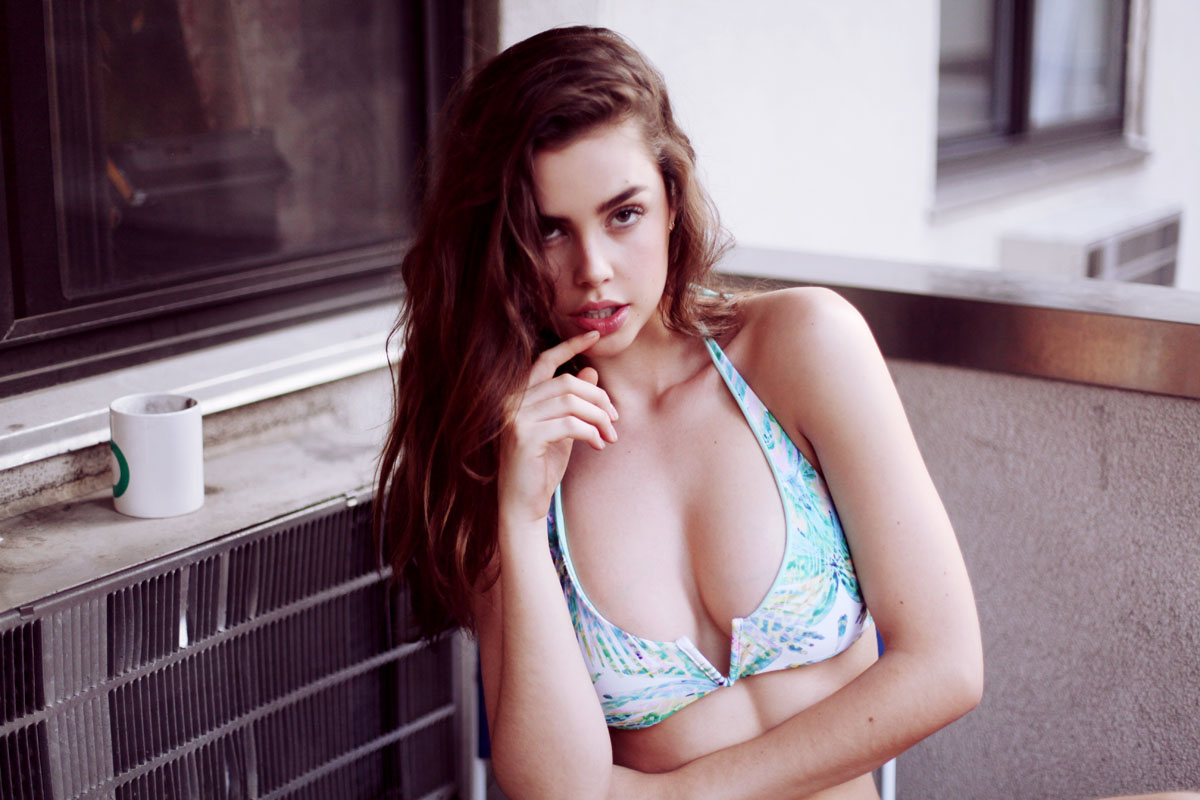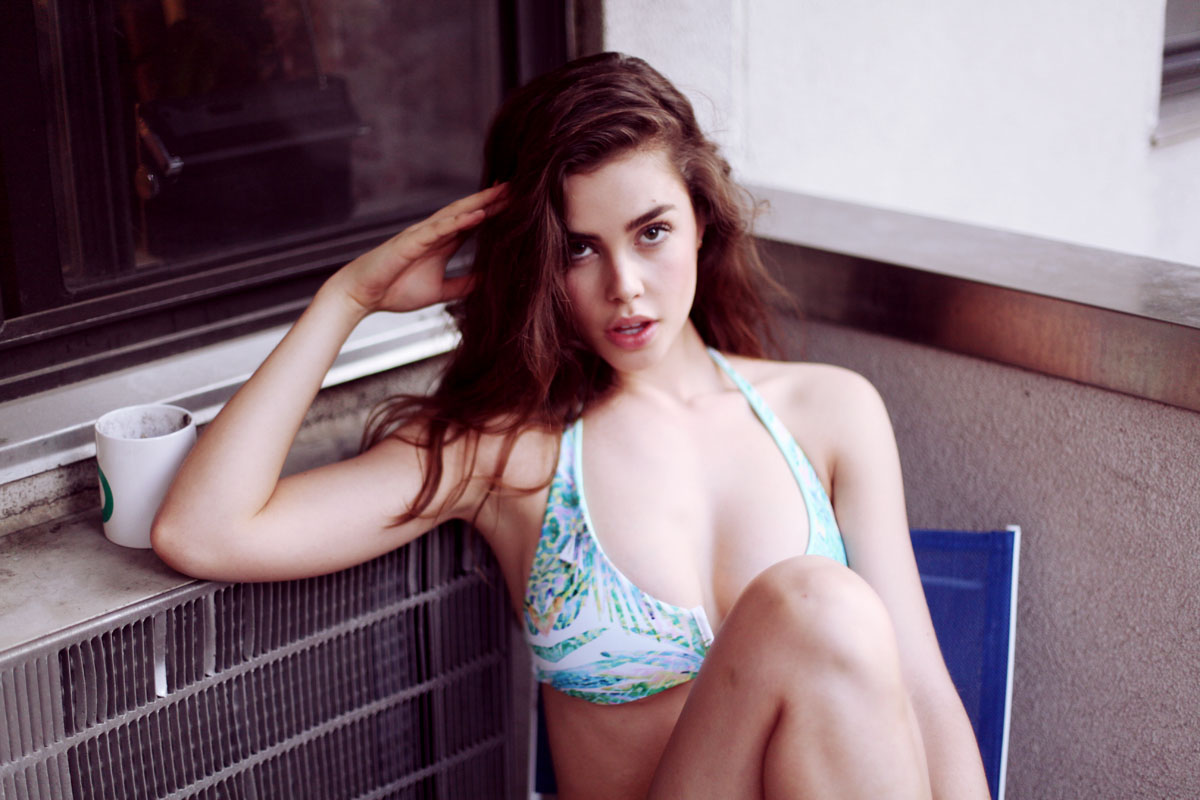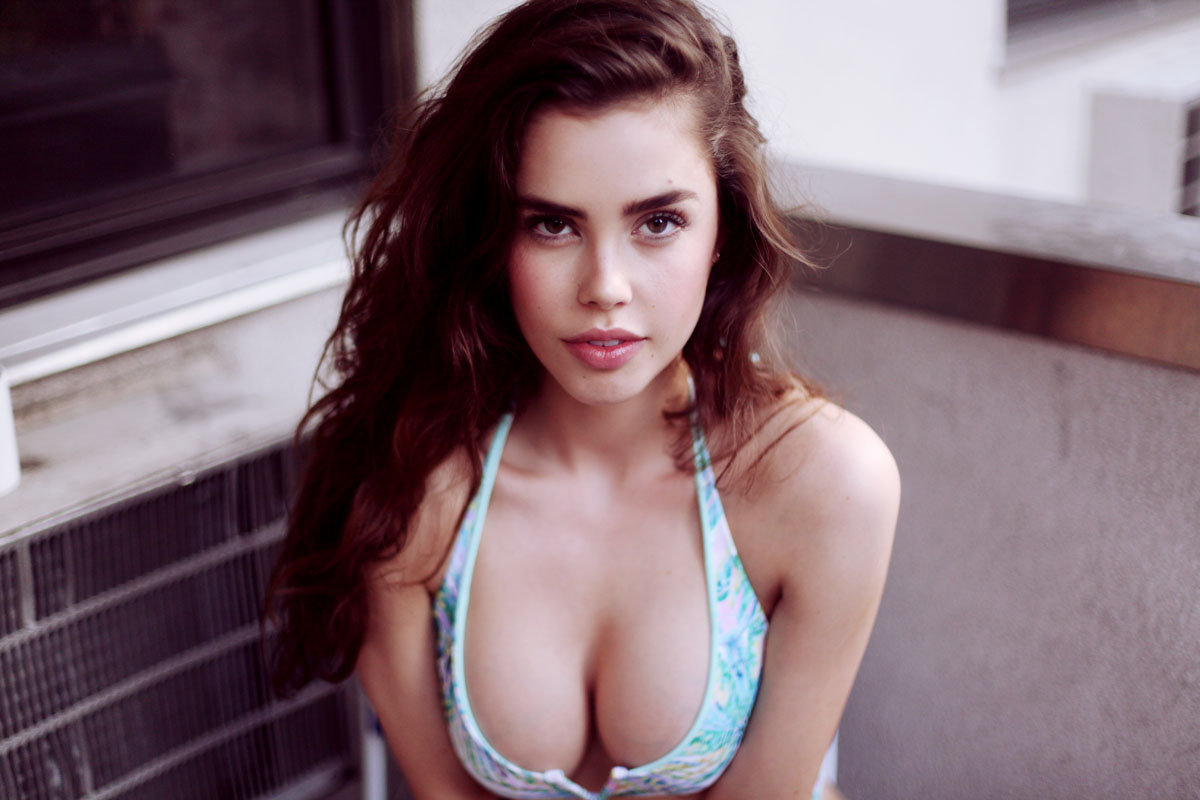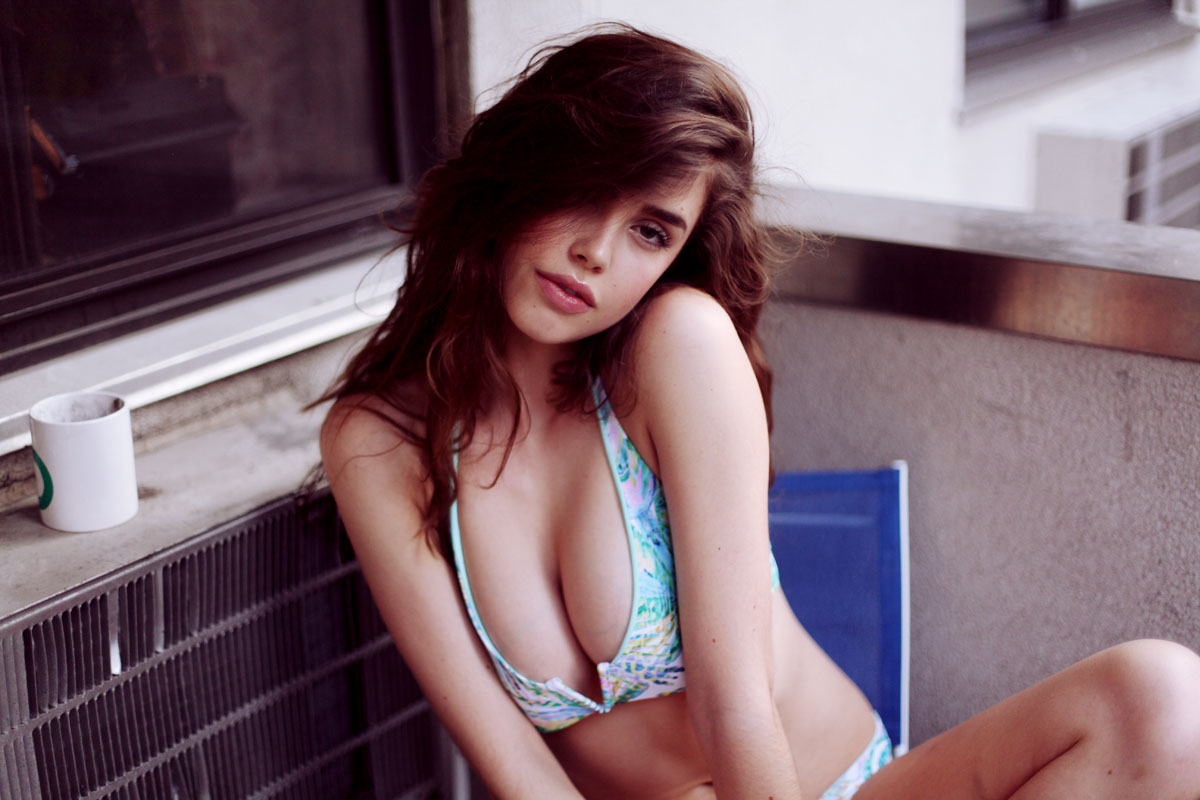 Bikini: Mary Grace Swim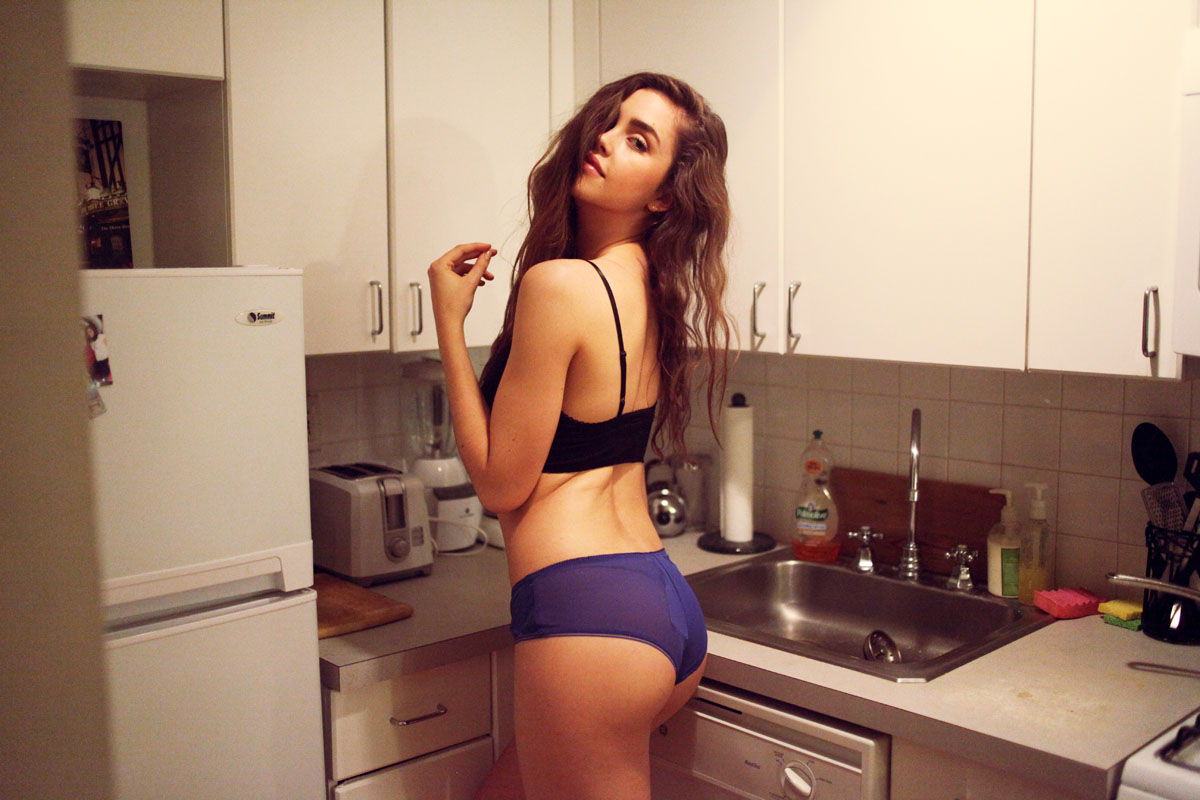 Top: JulieK Lingerie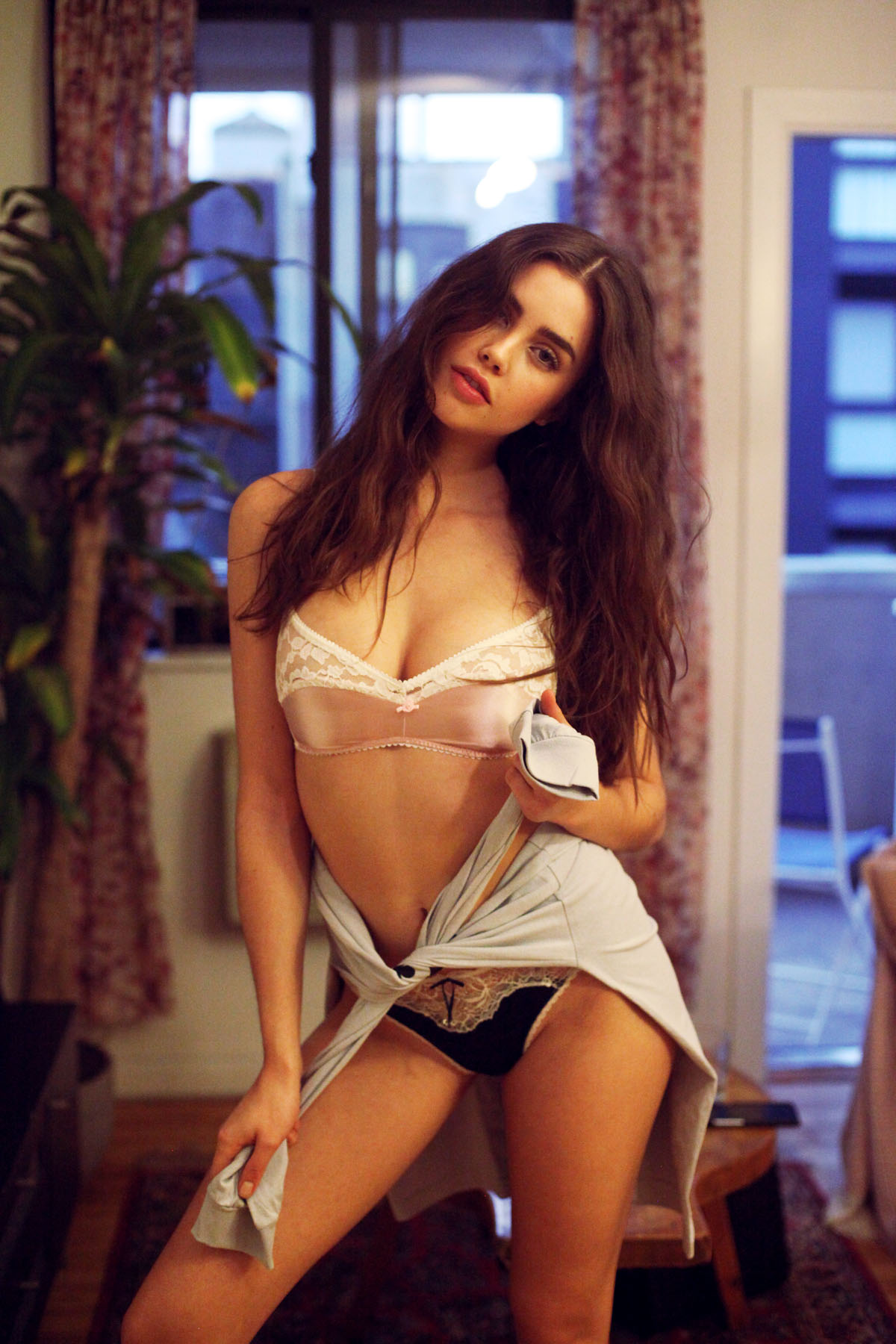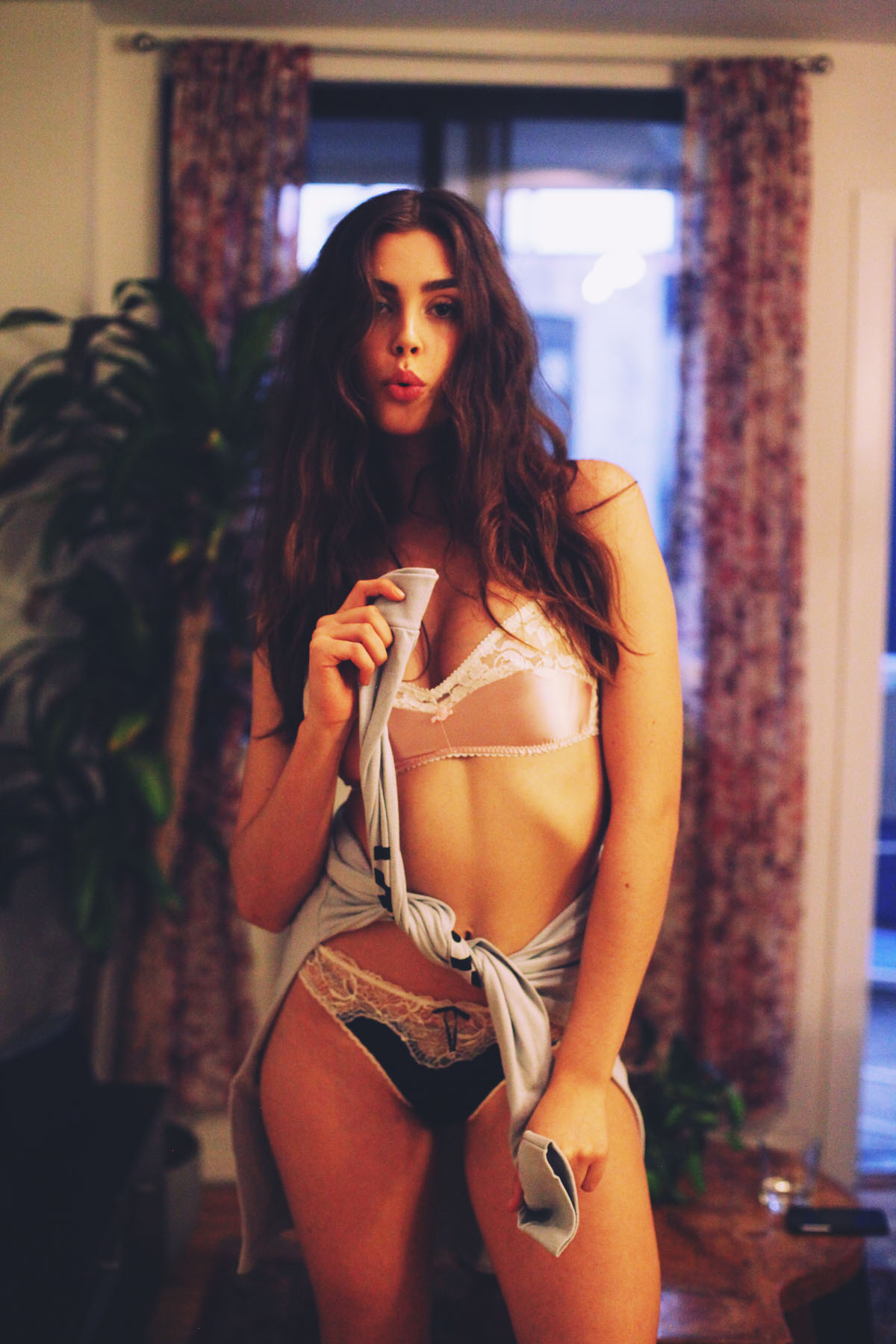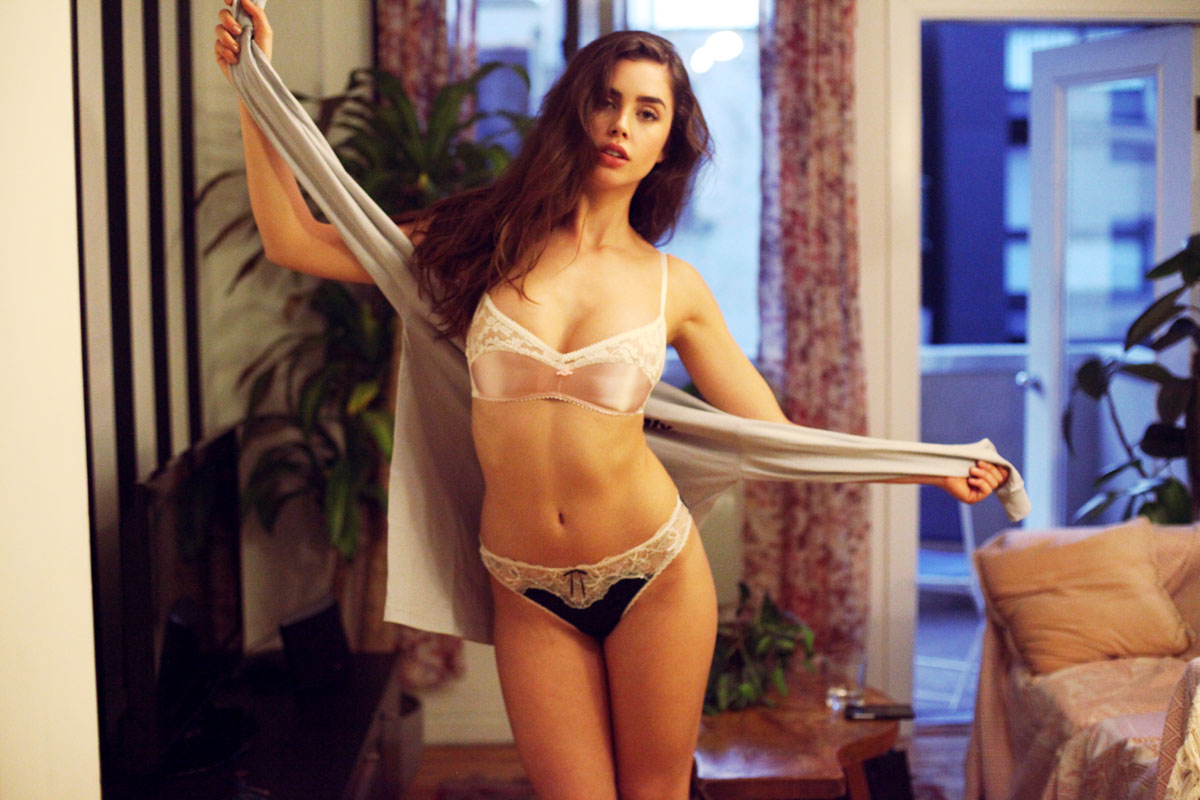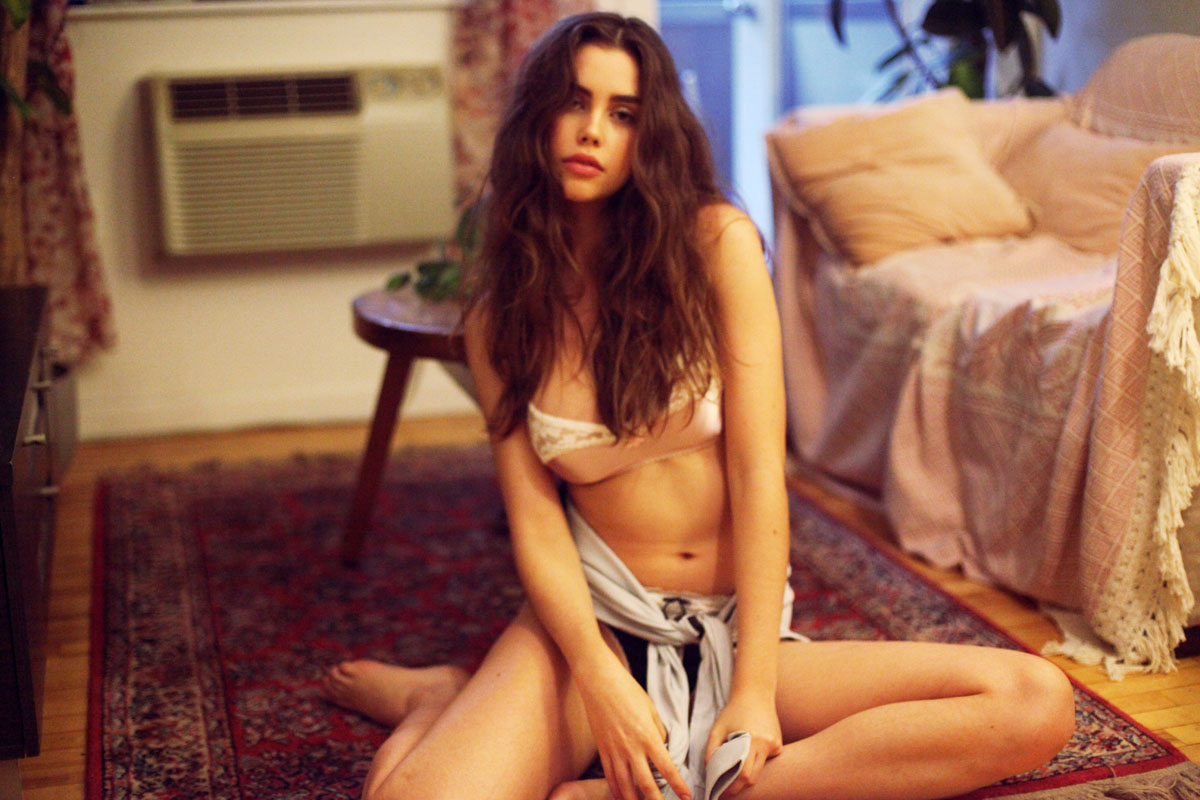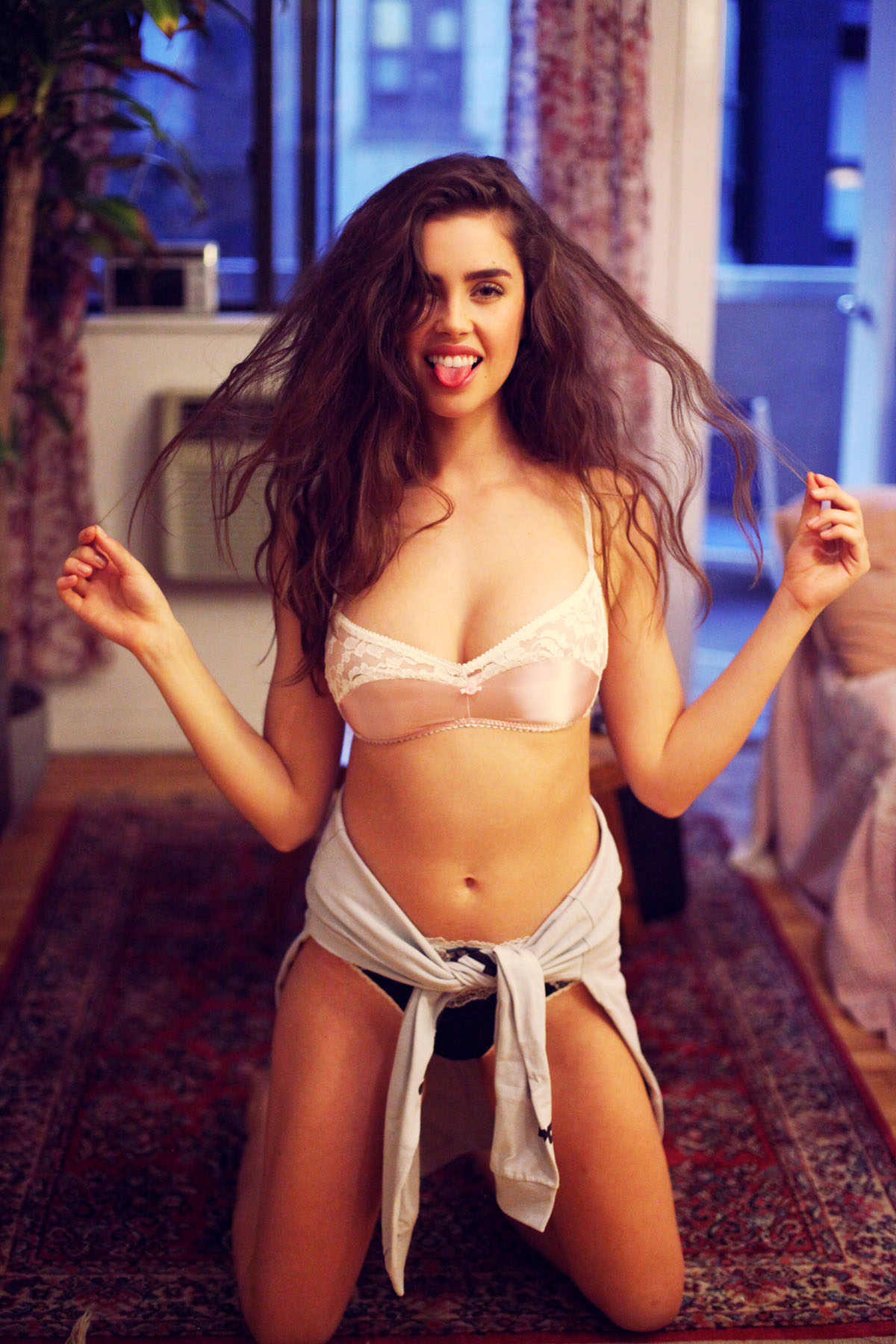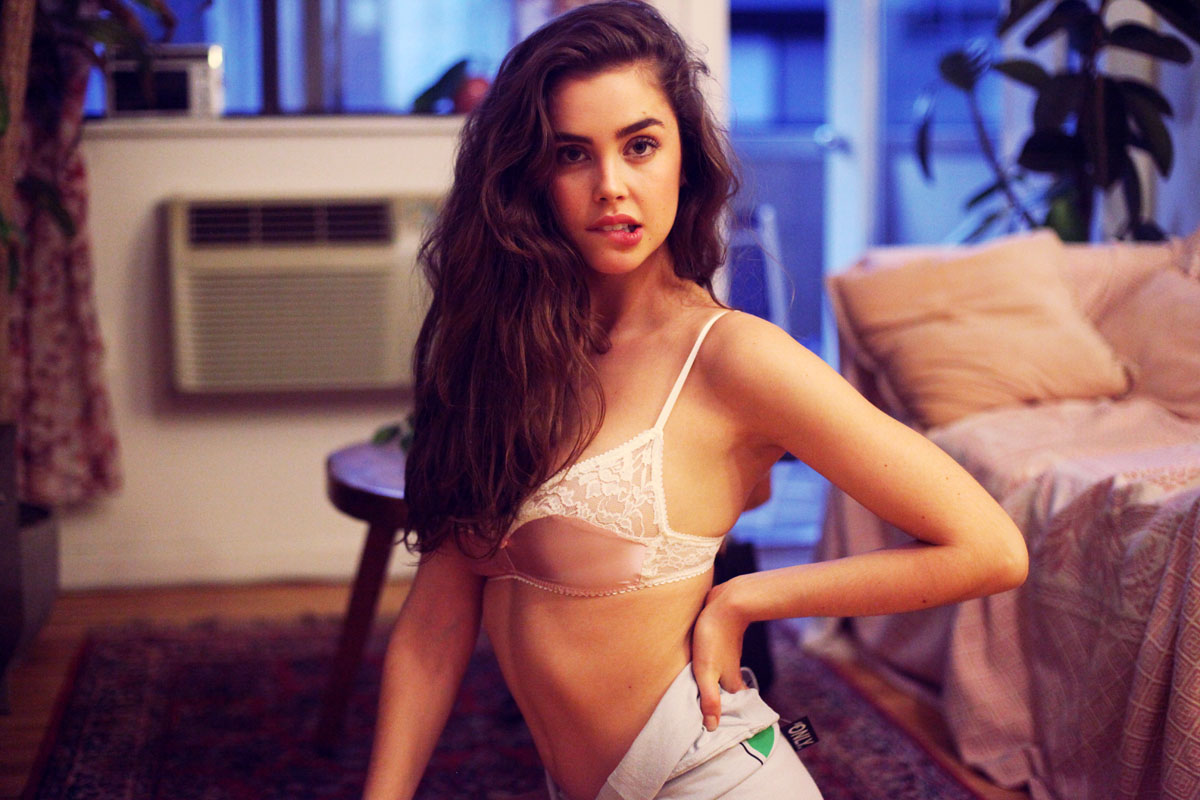 Bra: JulieK Lingerie
Underwear: Pleasure State of Bendon Lingerie
Long Sleeve: Only NY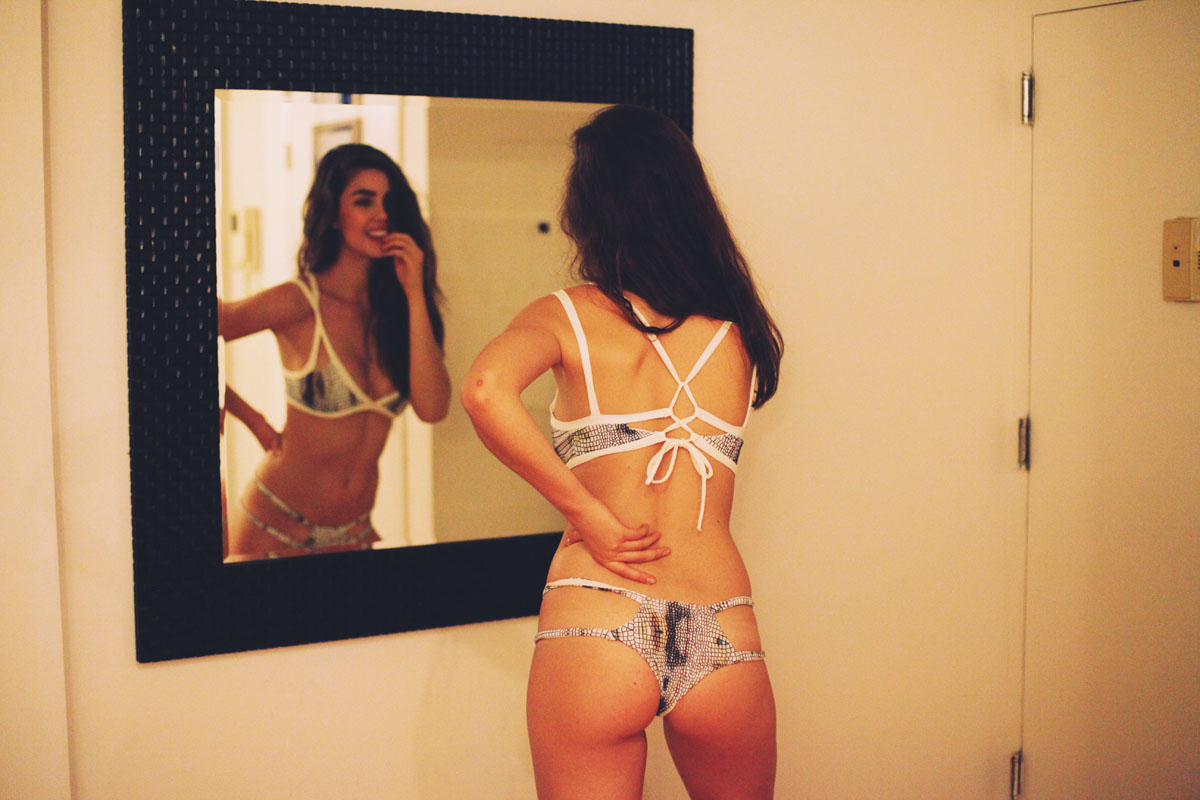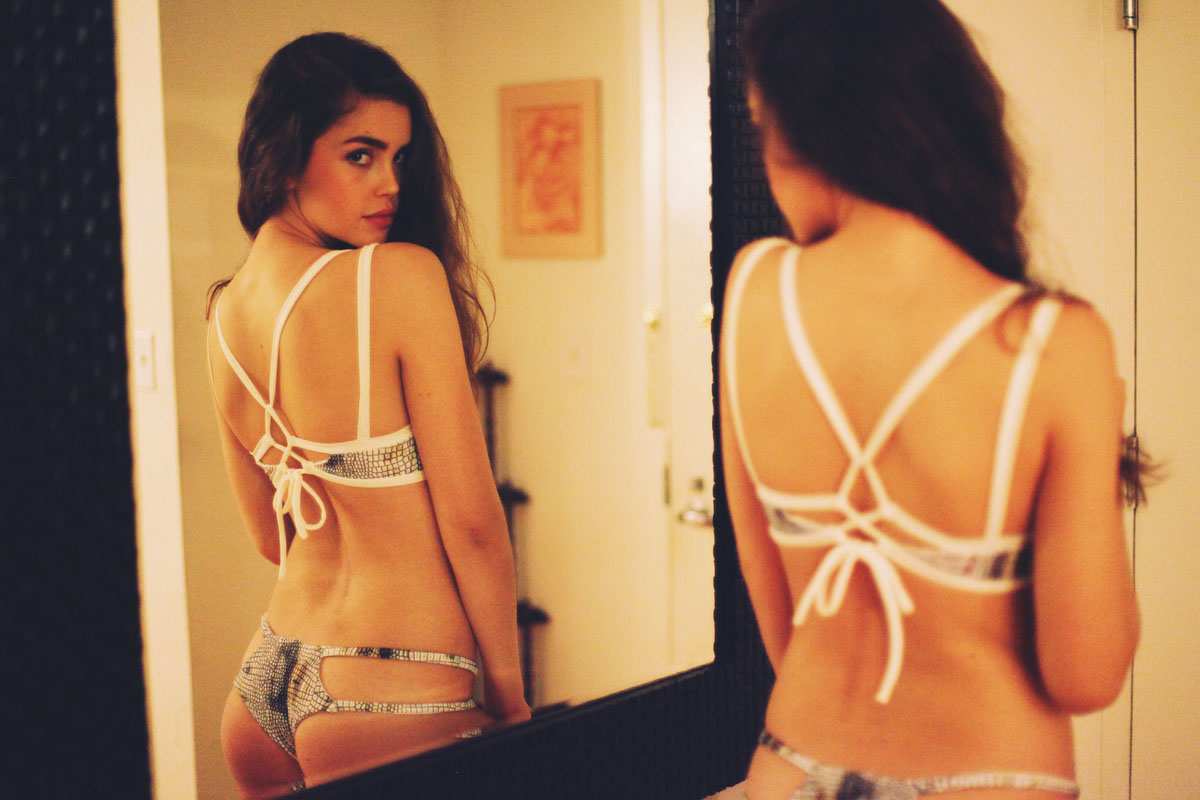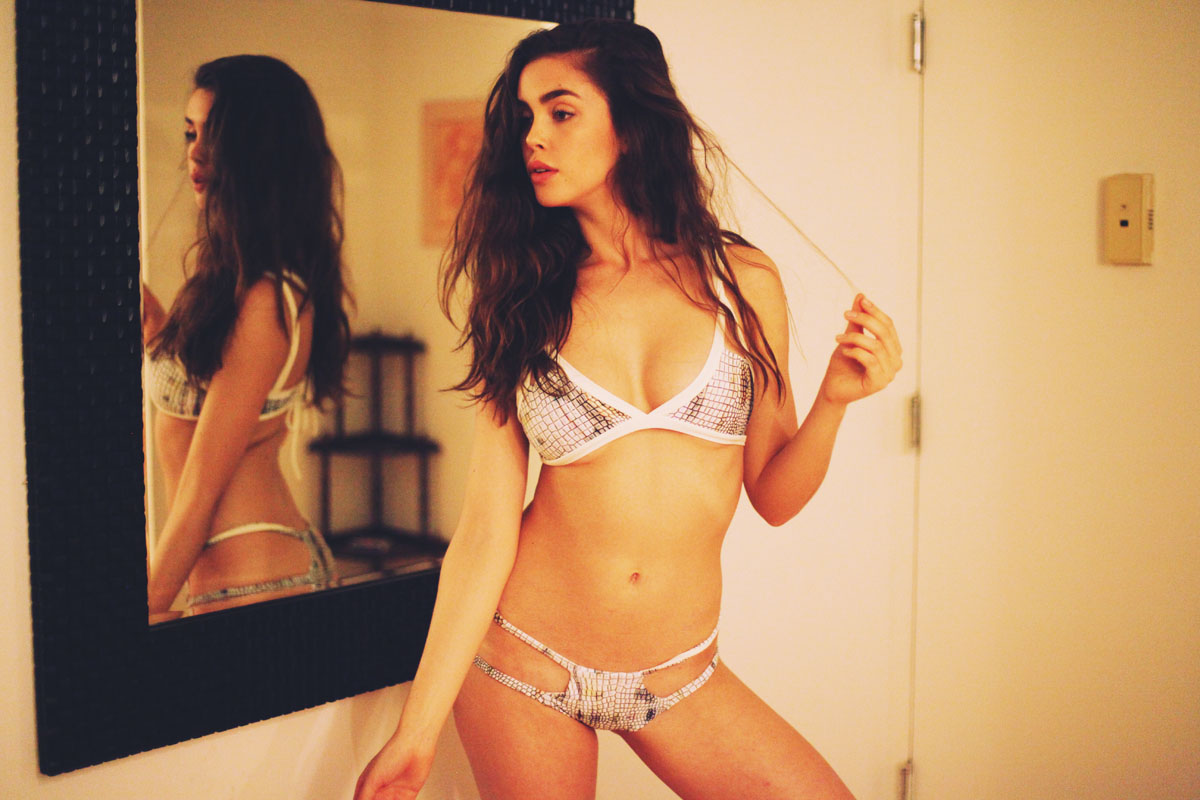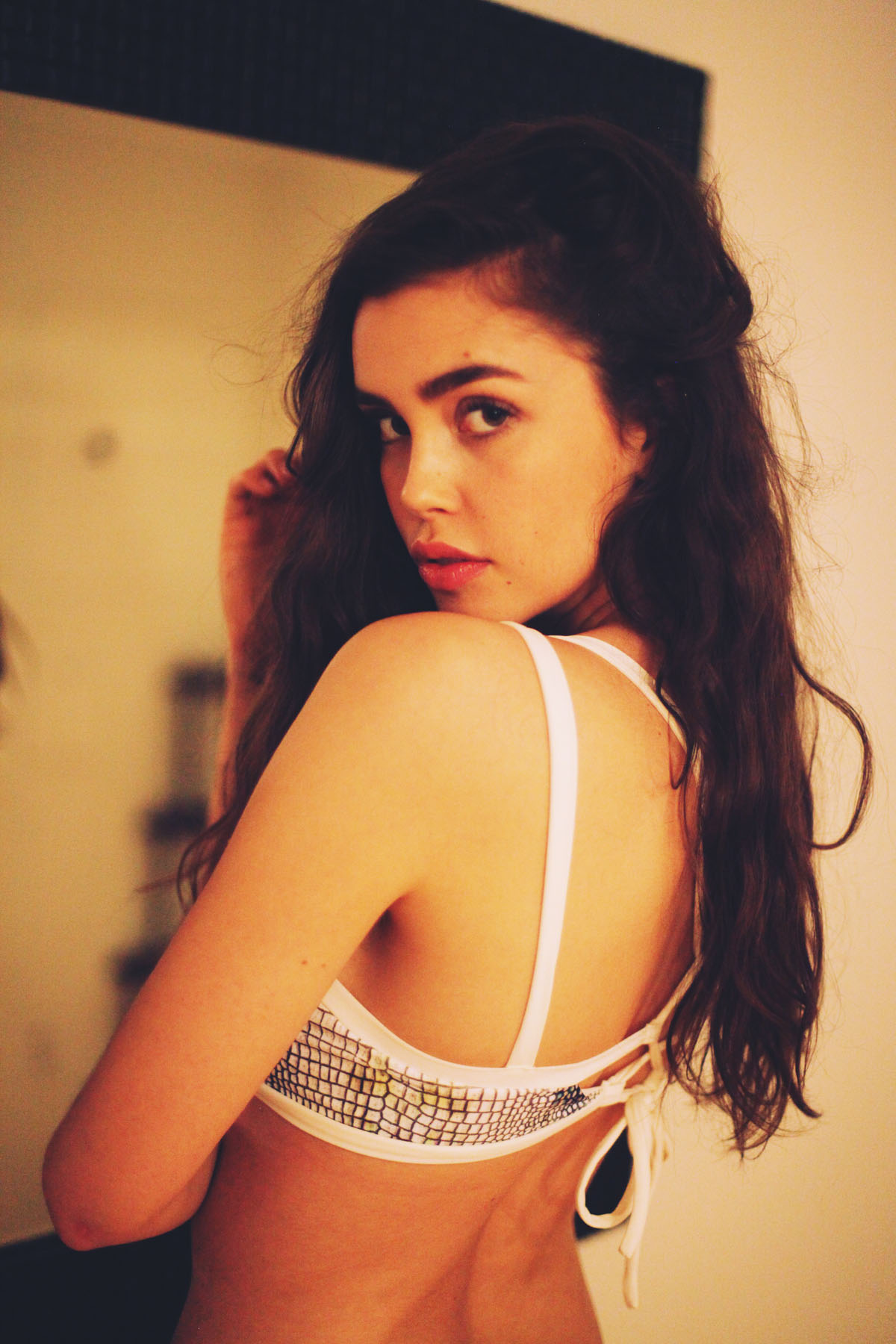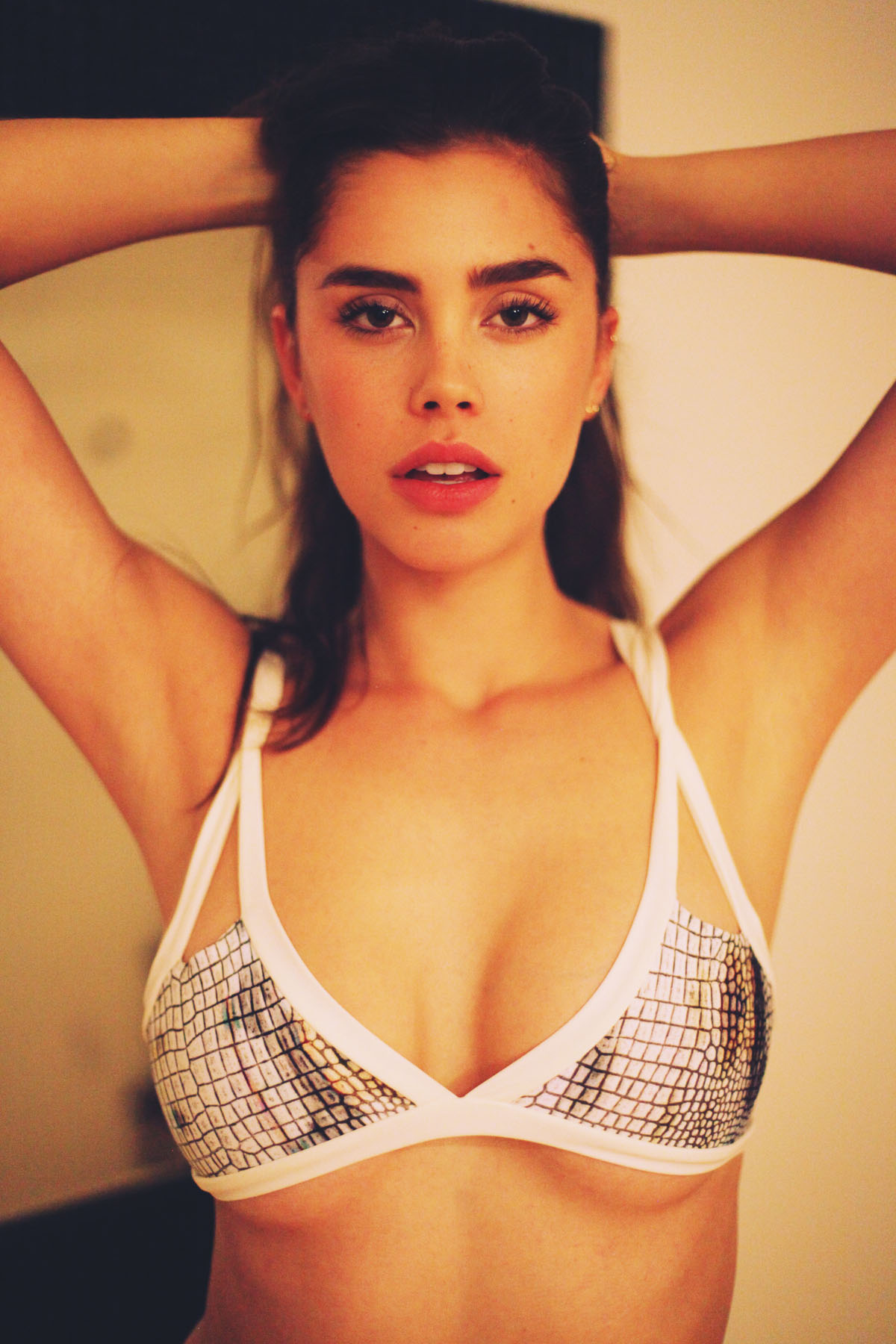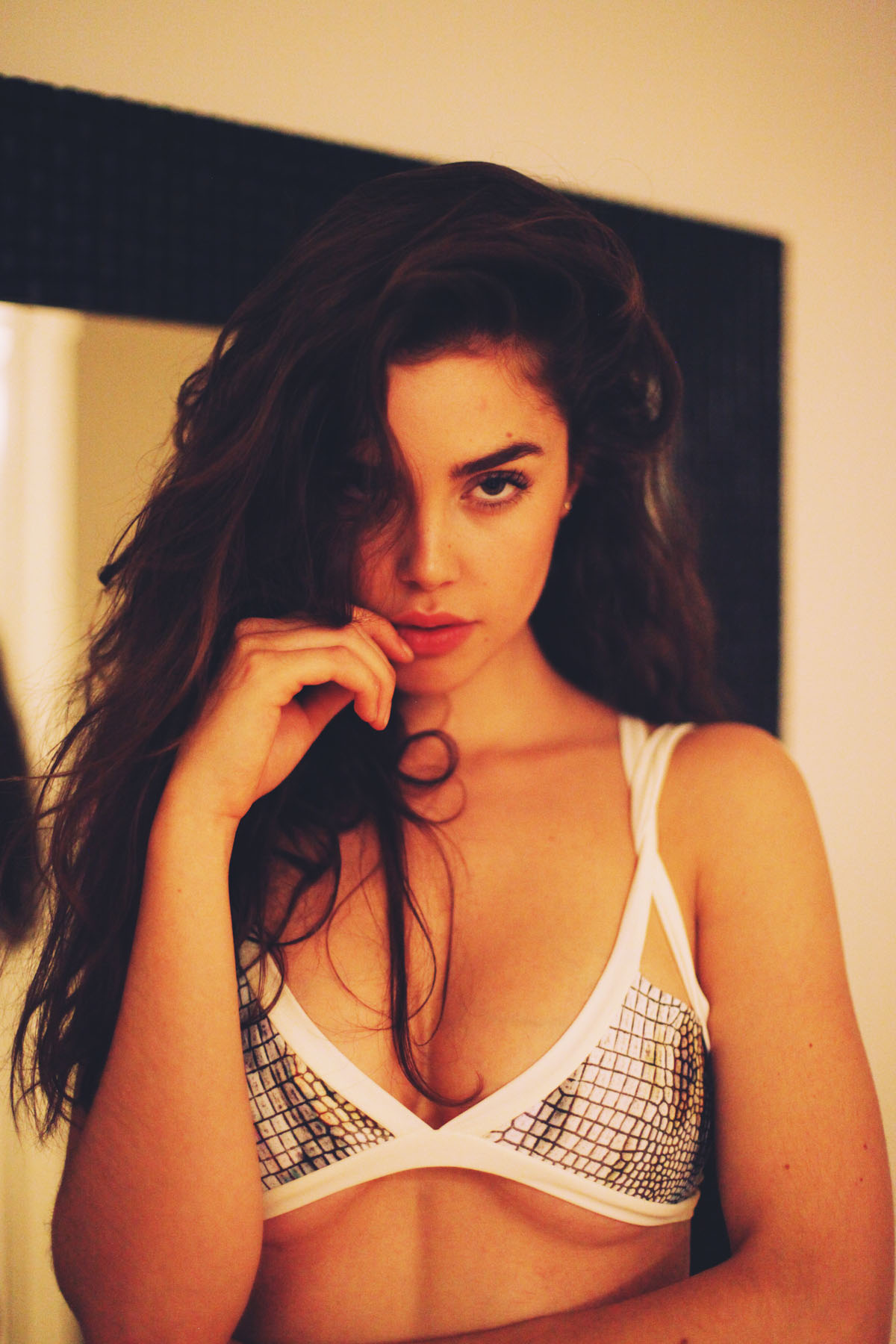 Bikini: Mary Grace Swim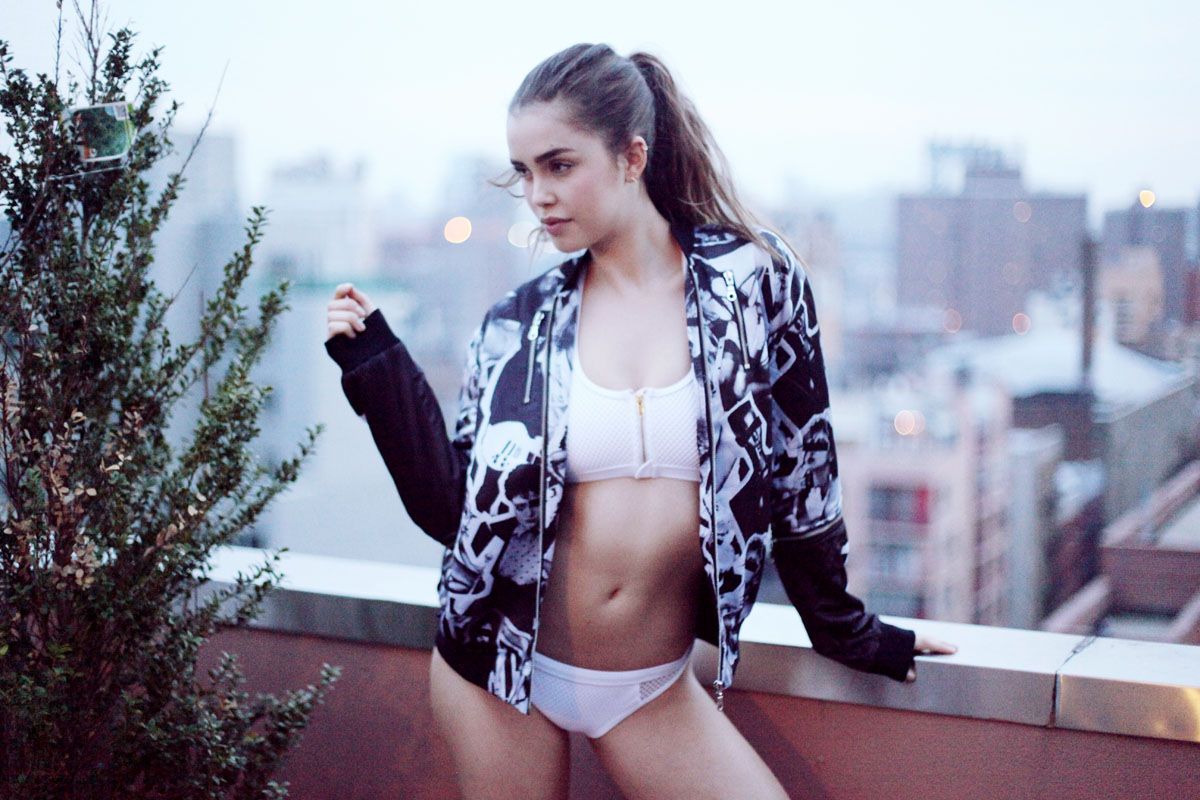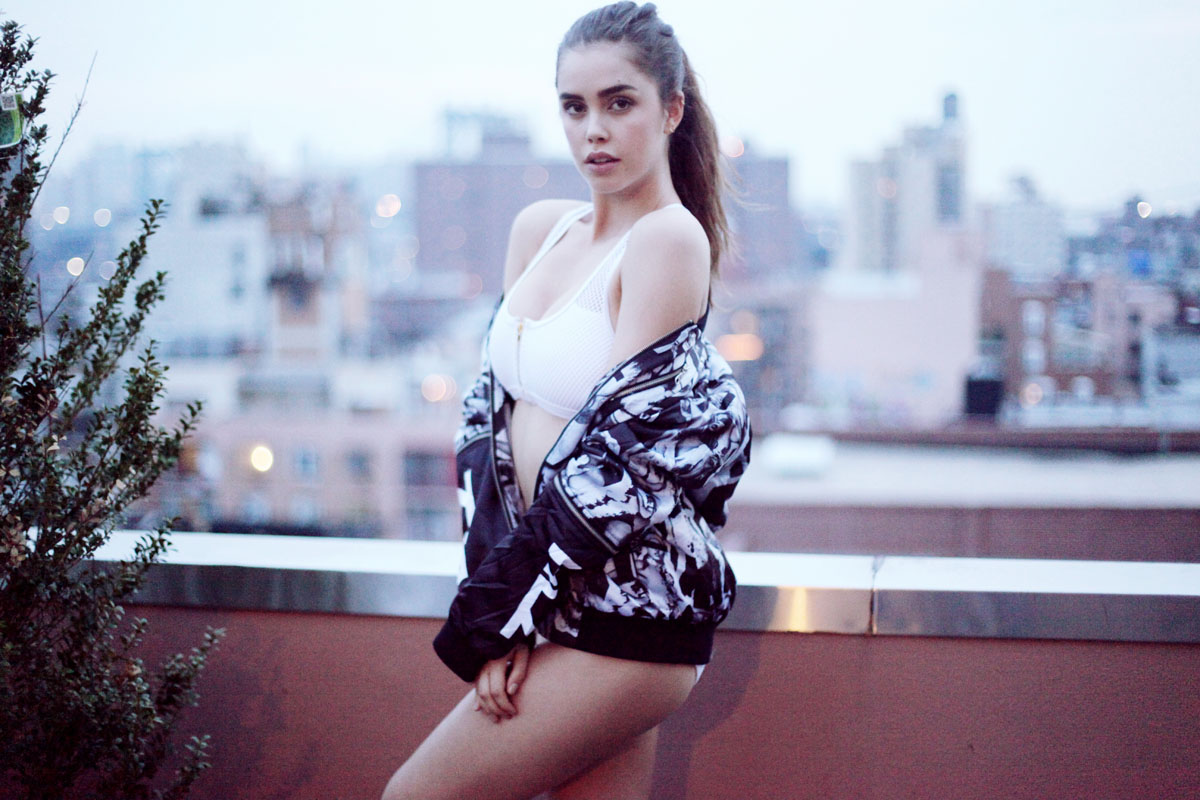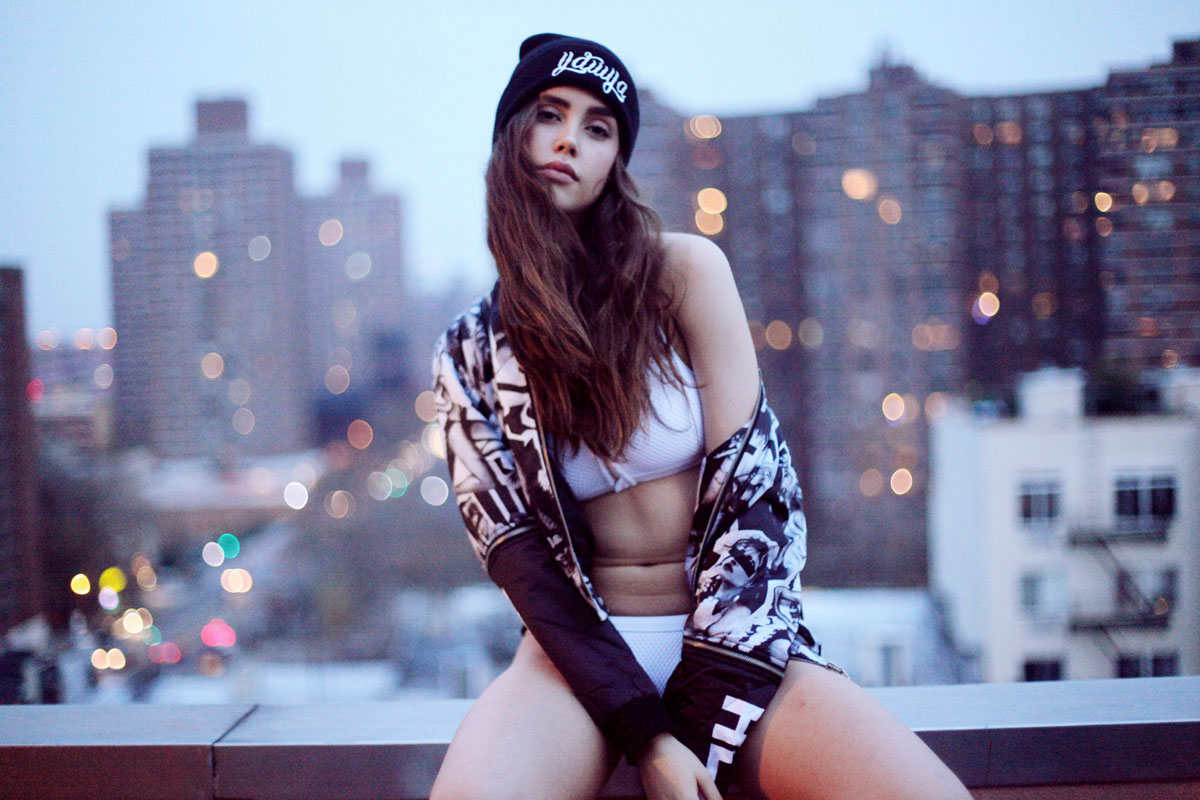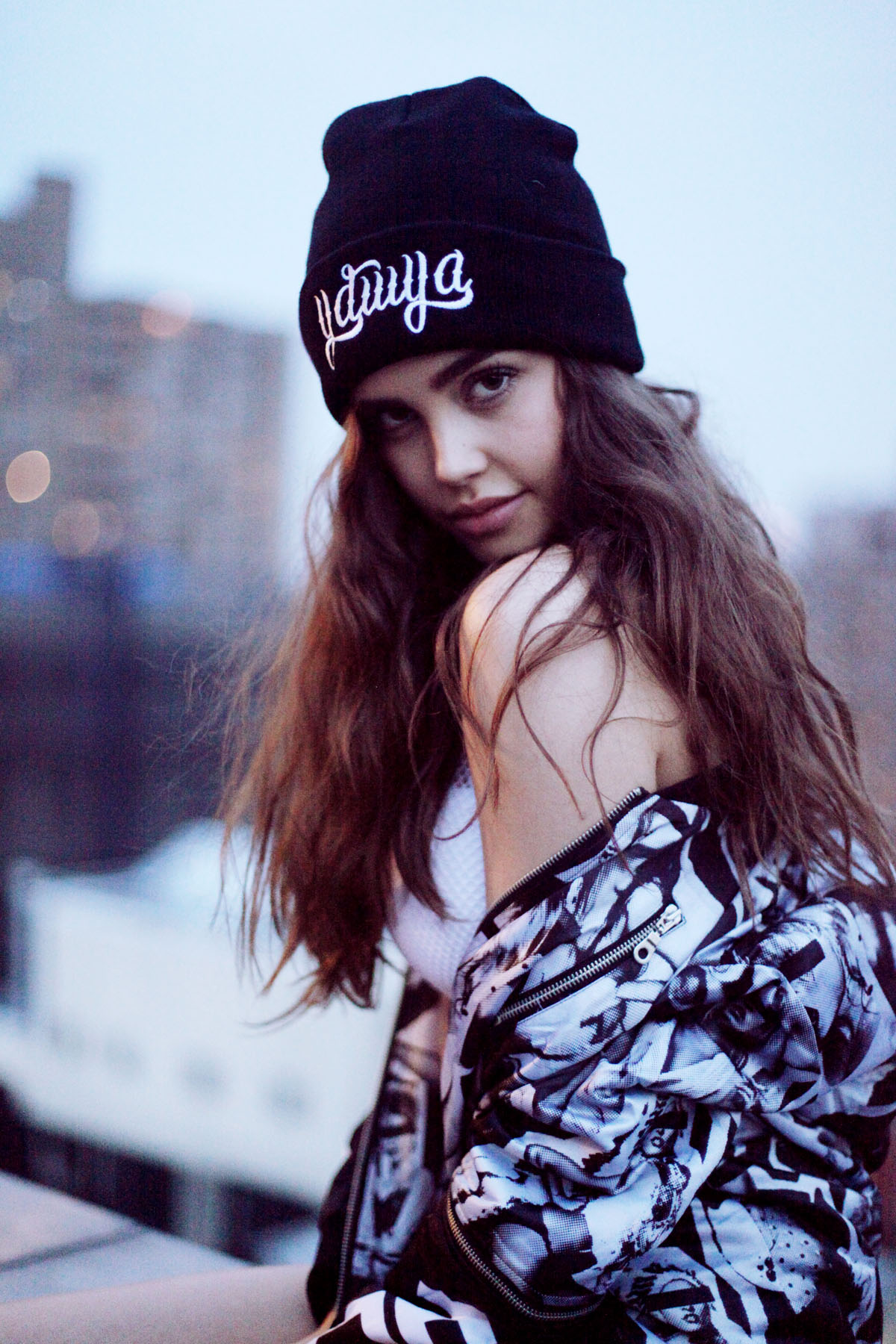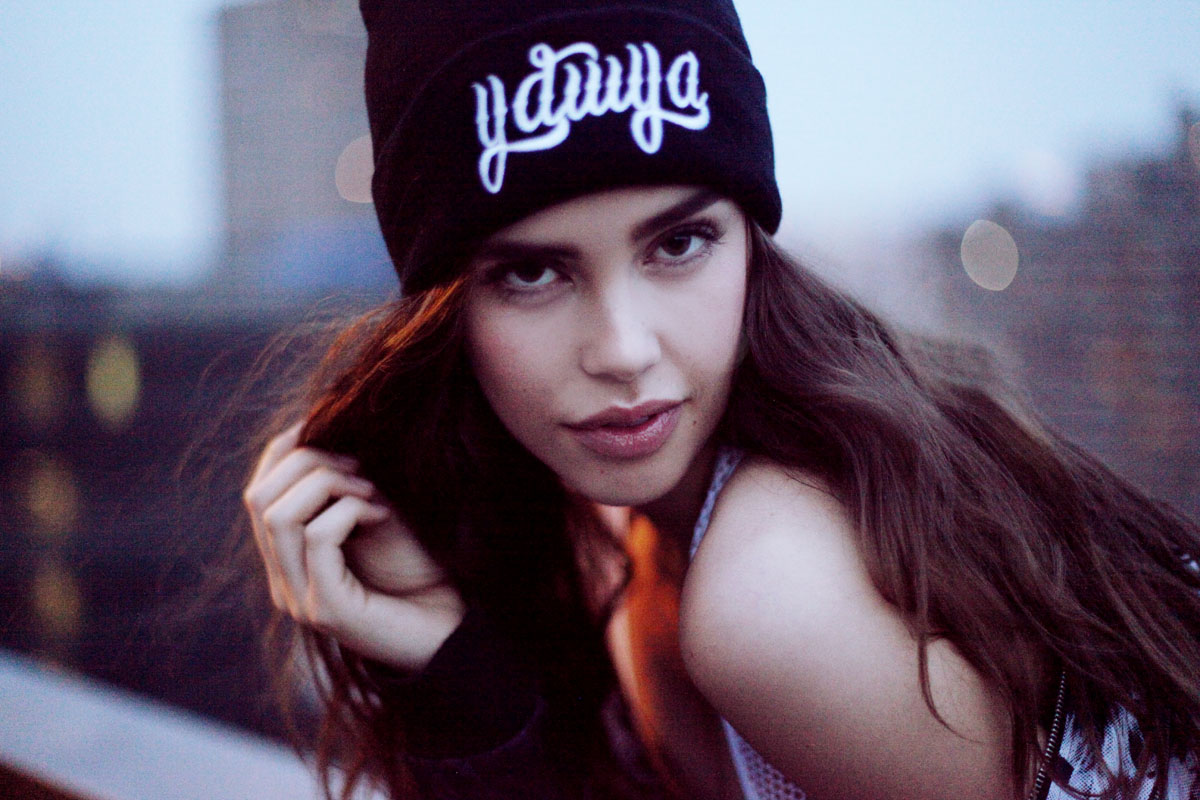 Beanie: You Decide Who You Are
Bikini: Sukigi Swim
Jacket: HLZBLZ