White sandy beaches, blue hues of the sky, green shades of palm trees and splashing waves crashing on the shore. The images of Mason Rose evoke our best summer dreams. He shares his time between his family, photography and film, living in Honolulu, Hawaii.
How did you career as a photographer begin?
My career in photography developed after I had been film making eight years prior – it was only a matter of time when I'd be using a still camera often. I picked up a few gigs but at that time I did not know who I was as a photographer, so I was just creating images that looked nice to me personally. Nature, time lapses, girls on film…
You work both in photography and video. Do you approach these two mediums differently when it comes to creating beautiful images?
Film making takes strategy and planning, the whole medium requires a group effort, a lot of energy and sometimes many takes – I really enjoy creating art with film. As for photography I choose to take on projects that fit my style, and work with a brand or talent that aligns with a vision, a common goal. Film and photo are all I do and I do it with a great passion.
Where were you born and what's your earliest memory relating to photography?
I was born in a small town on the East Coast of Australia called Port Macquarie, It's a beautiful coastal town with not much to do so photography or video really help us have an outlet to capture moments in this amazing little town – My first camera was a manolta underwater camera – around about 1993 that I got from my uncle.
How would you characterize your work?
Frames from a 35mm film set in the natural clean and pure world- I think for me it's Natural Beauty.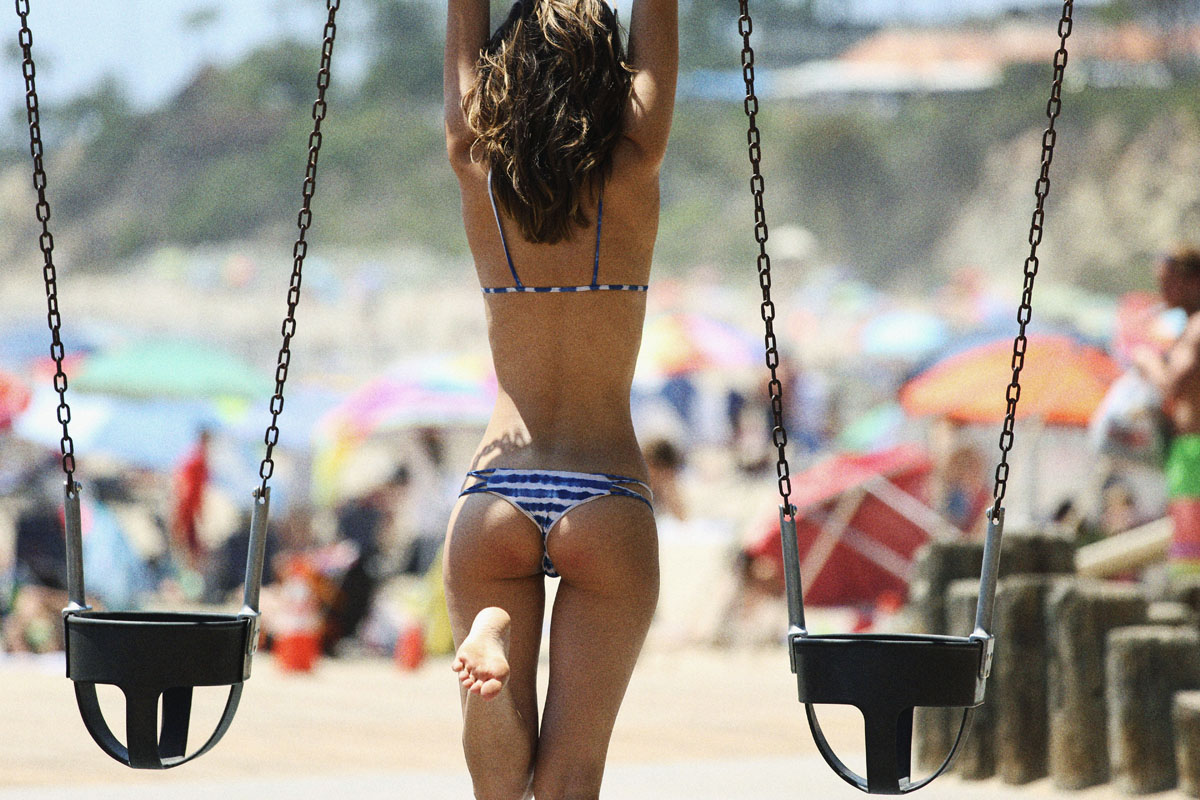 "My work? Frames from a 35mm film set in the natural clean and pure world- I think for me it's Natural Beauty."
Apart from your fashion work, you also did a video for SaveTheChildren.org. Is it hard to balance doing a video about such a hard reality and then going back to doing fashion shoots? How do you balance it?
I was lucky and loved shooting this piece, the harsh reality is this… Those kids in Africa were happier than most kids I see here in the USA – APPRECIATION – the beauty in that it is timeless. I shoot models that have timeless energy and appreciation also so to balance them both I really can say I appreciate shooting both fashion and reality.
The right soundtrack can have a huge impact. How do you choose the music that is featured in your videos?
I love music, it has had a major impact on my life and plays a major part in my energy levels, inspiration and mood. I usually source a track that ties into the story.
What's on playlist right now?
New Katranada album, Digable Planets, Death, Crystal Waters, Nina Simone, David Bowie, Herb Alpert..North on South Street, Gorillaz – Feel Good Inc. (Swindail Remix), – Darius – Vanyll, Roche Musique, Neneh Cherry – Buffalo Stance, Cyril Hahn – Perfect Form (Kaytranada Edition), Nick Curly – Underground (Dennis Ferrer Remix)
What is your favourite camera to shoot with?
Nikon f3 and Red Dragon
A person (famous or not) you would love to do a photoshoot with?
Rihanna
In my life I still want to…
shoot covers, make a book, shoot a feature film, collaboration with big brands, live in Paris, live till 100, own a house with a room in it to paint art and send to everyone that inspired me along the way.
Analog or digital?
It depends on the job but, my preference is Analog
A perfect day for me is…
Wake up at dark, jump in the sea shoot till 8:30, go home to my little family and hang out, drive into our café Arvo for a coffee and meet my friends there and talk about ideas getting creative, go for a lunch time surf with my son, come back eat a salad sandwich & smoothie with my wife and kids, shoot all afternoon and come home jump in the pool and watch the sunset, eat some home cooked dinner, watch a movie with my wife.