Wie ein Windhauch stiehlt sich die Zeit davon, umschmeichelt einen, kurz bevor sie das Weite sucht und im Nirgendwo verschwindet. Und so hat man immer gegen Ende des Jahres das Gefühl, dass es noch schneller vorüber war als das letzte Jahr. Und obwohl immer auch eine Portion Wehmut mitschwingt und ich eigentlich ein Sommerkind bin, mag ich diese Gefühl des zu Ende gehenden Jahres. Auch wenn sich die Stadt schneller als einem lieb ist mit der sich anschleichenden Winterluft in einen kahlen, grauen Ort verwandelt, erwartet man schon fast sehnsüchtig diese Zeit, in der man seine kalten Hände an einer Tasse Glühwein, umgeben von glitzernder Weihnachtsbeleuchtung und Melodien voller Kindheitserinnerungen, wärmen kann. Eingepackt in einen dicken Wintermantel  und leuchtenden, roten Wangen, noch schnell vor Jahresende versuchend, mit den wichtigsten Menschen im Leben noch einige der letzen Momente als wohlige Erinnerungen einzufangen. In dieser Zeit spürt man irgendwie immer deutlicher wie wertvoll die Zeit ist, die man hat und bevor sie das Weite sucht und ins Nirgendwo verschwindet, bekommt sie durch das gegenseitige Verschenken ein kleines bisschen Ewigkeit.
Lieblingjacke:
Wollmantel der dänischen Marke Only – (gesehen bei Peek&Cloppenburg)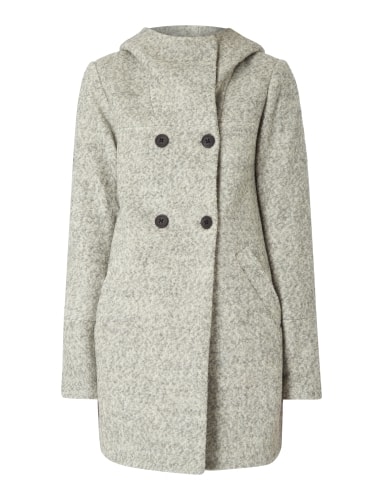 Lieblingsvideo
"There's no life like the snow life" "While I Shovel the Snow" by the Walkmen

Samstag Nachmittag
Freunde. Schlendern. Shoppen. Fühlen. Lichter.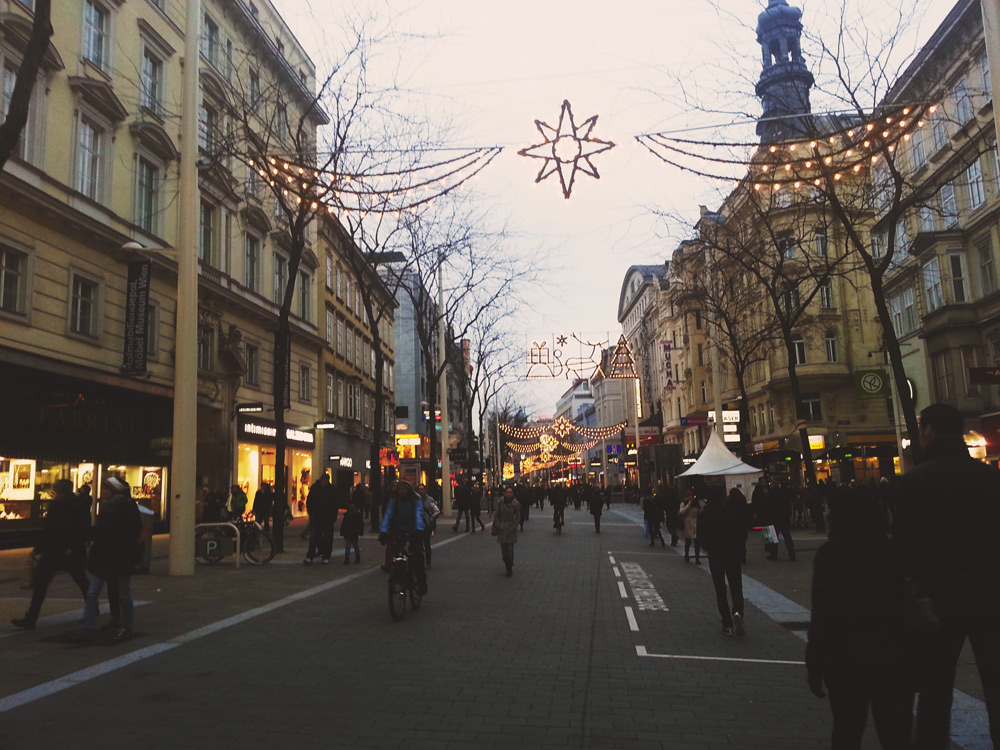 Draussen kalt. Innen warm Movie:
Kitsch im Winter.
mit freundlicher Unterstützung von Peek&Cloppenburg