Brazil based photographer

Julia Salustiano

 has mainly devoted herself to dance photography and portraits of human bodies along abandoned locations.
What do you call home? Is home more a person, ore more a place to you?
For me, home is wherever I am with my beloved ones, husband, family and friends.
What fascinates you about dancing photography?
Dance is one of the things that inspires me the most. When I photograph, my intention is to transmit some sensation through the images, and I feel that dance photography touches people in a special way, it talks deep to emotions.
And what fascinates you about the human form?
The infinite possibilities to create and to express so many different feelings through the human body. That's what fascinates me about photographing people.
You are selecting a lot of abandoned places for your work. How important is the location for you?
The location is an essencial element in my work. Each location inspires me in a different way and it guides my composition in each photo. In fact, I photograph people and their relationship with the place, the way it influences him or her feelings and expression.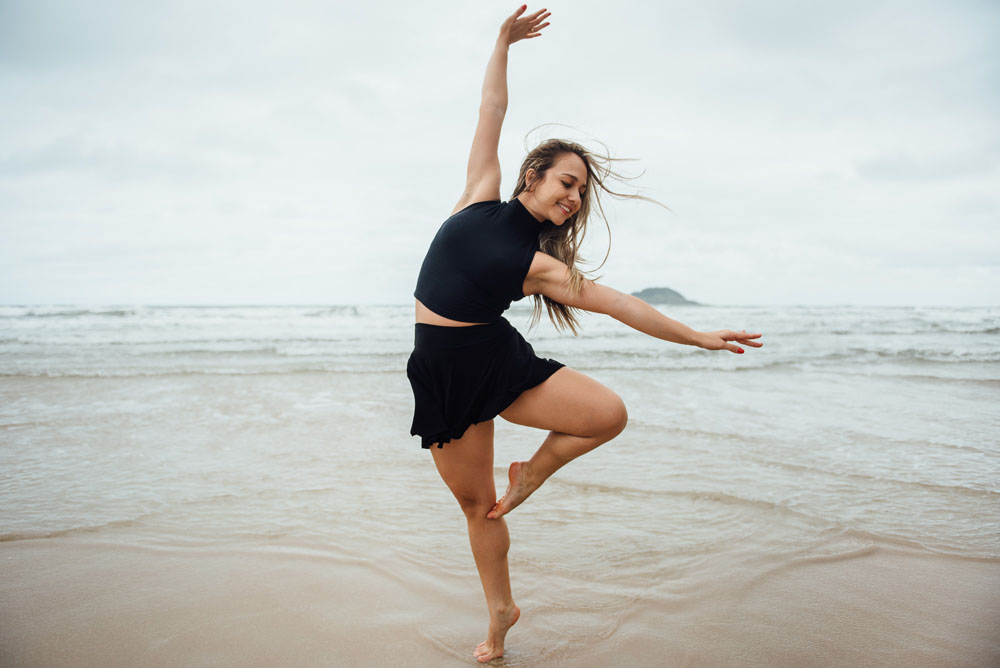 What has been the best advice given to you by another photographer?
To never be satisfied and always try to make it better. To believe that I can always make it better.
What do you most connect with? Why?
Nature is something that recovers my energy. To be in natural places (forests, waterfalls, beaches) makes me feel in peace and more connected with my essence.
What are you most grateful for?
I am most grateful for the people I have by my side, my husband, family and friends. Their support makes me stronger to pursue all I want to achieve professionally and personally. I am so grateful too for all the wonderful people I met through photography. Also, I am grateful for having discovered the strong connection I have with this incredible mean of expression and self knowledge that is photography.
Last question: What are you currently work on?
I am organizing an exposition of the project I started in 2015, that made me begin to photograph dancers. The Body-Mind Connection Project. Also, I am looking for more dancers who want to be photographed for their portfolio, and so that in a while I have enough material to ultimately make a book out of the photos of dancers.
www.juliasalustiano.com
instagram.com/juliasalustiano
facebook.com/juliasalustianofotografia