Life,
you seem so strange to me.
But with every step,
you close up on me.
Our limited "Special Edition", to celebrate our 10th anniversary, is a play of materials. The bulky, raw and uncoated cover feels good and warm in your hands. The golden foil sparkles in the light and makes it even more into a "special" collector´s item. And the marvellous pictures bloom on the matt coated inside pages and take you onto a subtle journey, whilst delving into the inspiring thoughts about life lyrics.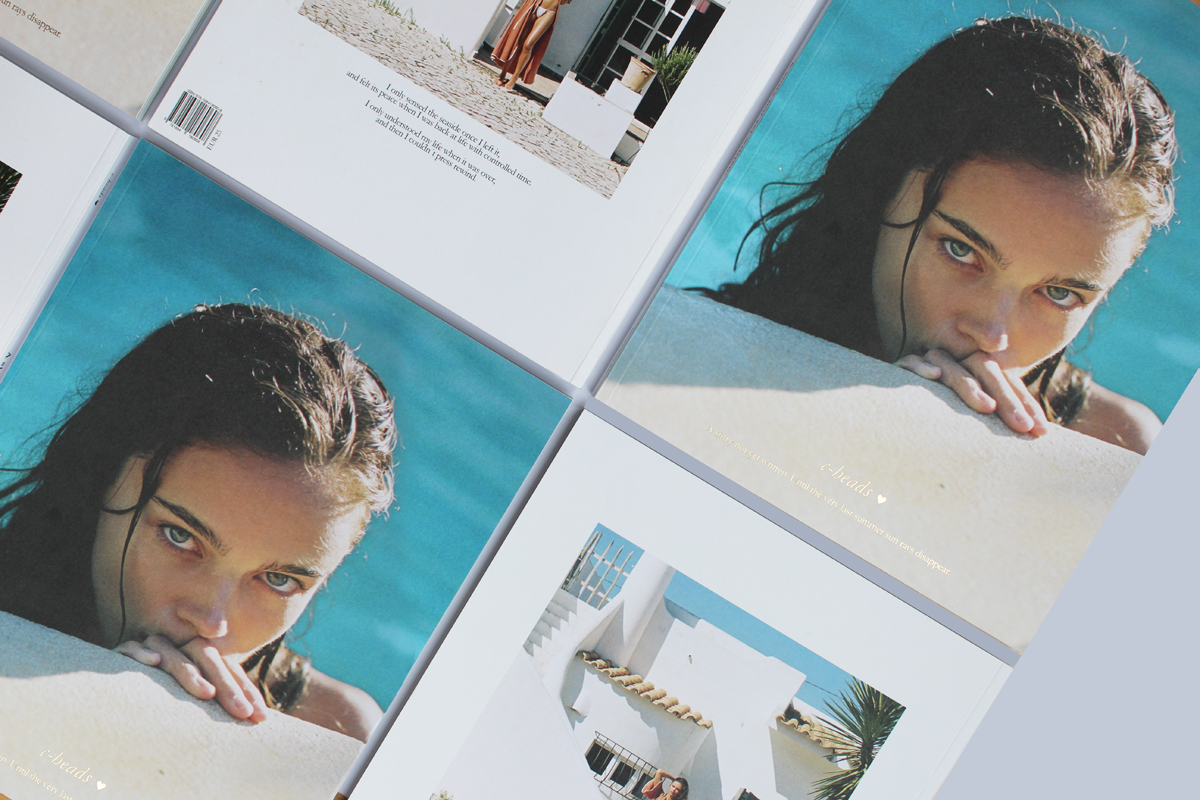 Special Edition Issue #34
Release: Januar/February 2017
limited edition – 1100 copies
160 pages
21.8 cm x 27.6 cm x 1,3 cm
thread sewn binding
Cover: Uncoated paper + gold foil
Inside: Matt coated paper
Language: English
Heidelberg offset printing
Cover featuring Jena Goldsack by Cameron Hammond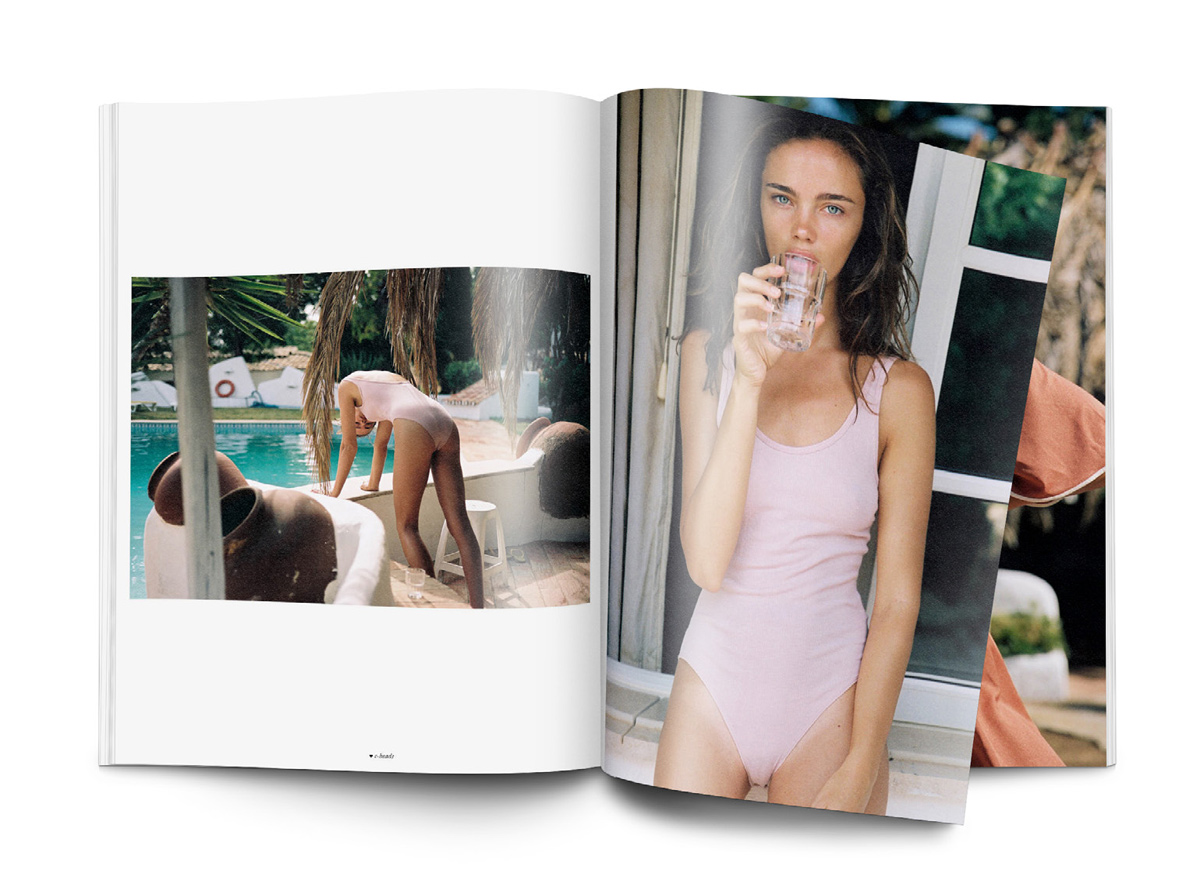 10 years ago C-Heads Magazine was born and we had no idea where this would lead us. Who were we back then and who are we now and what is still ahead? A project is just like life, always full of new paths, questions, of new answers, of progress and setbacks. You learn, you cheer, you fight, you reinvent, you are frustrated, you enjoy, you doubt but you always continue. It has been an incredible journey so far. A leap into the unknown, a busy adventure, a treasure chest that never gets empty unless you lock it away.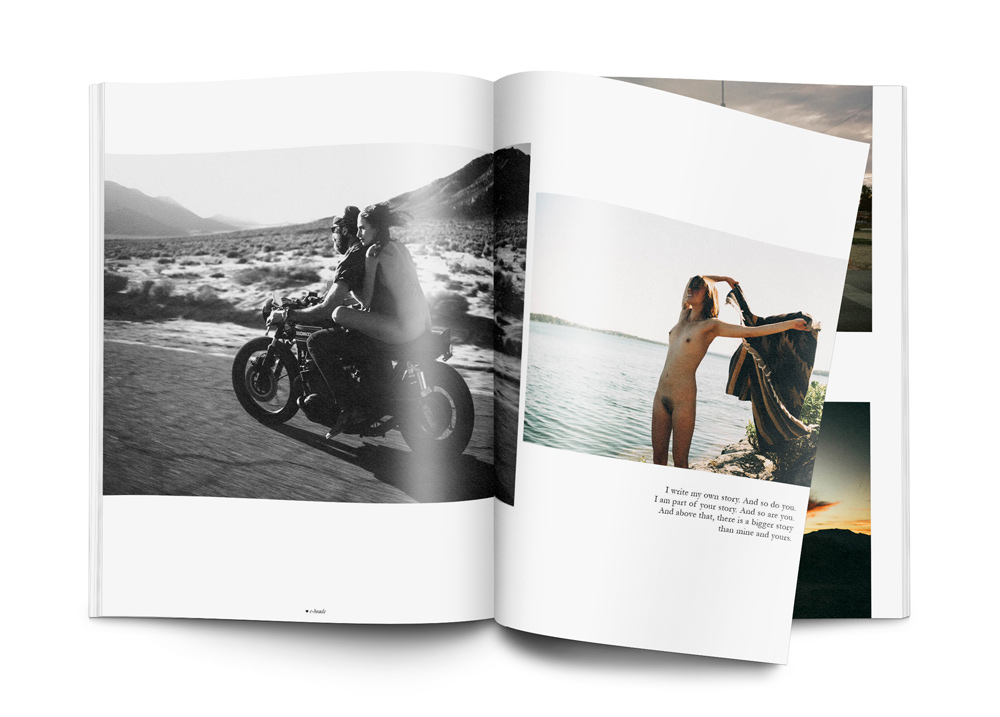 contents
exclusive Editorials / Photography / Poems and Stories
Amos Haley
Jena Goldsack by Cameron Hammond
Jessica Wall by Delta Element
Anna Durdova by Jonathan Leder
Justin Amoafo
Marisa Papen by Jörg Billwitz
Matilda Price by Quang Do
Mélizanne Bergeron by Rupert LaMontagne
Joanna Bojda by Servan-Edern Ilyne
Germana Stella
Théo Gosselin
Ludovica De Gaudenzi
Vanessa Matic & Austin Roque
and Vanessa Silva Miranda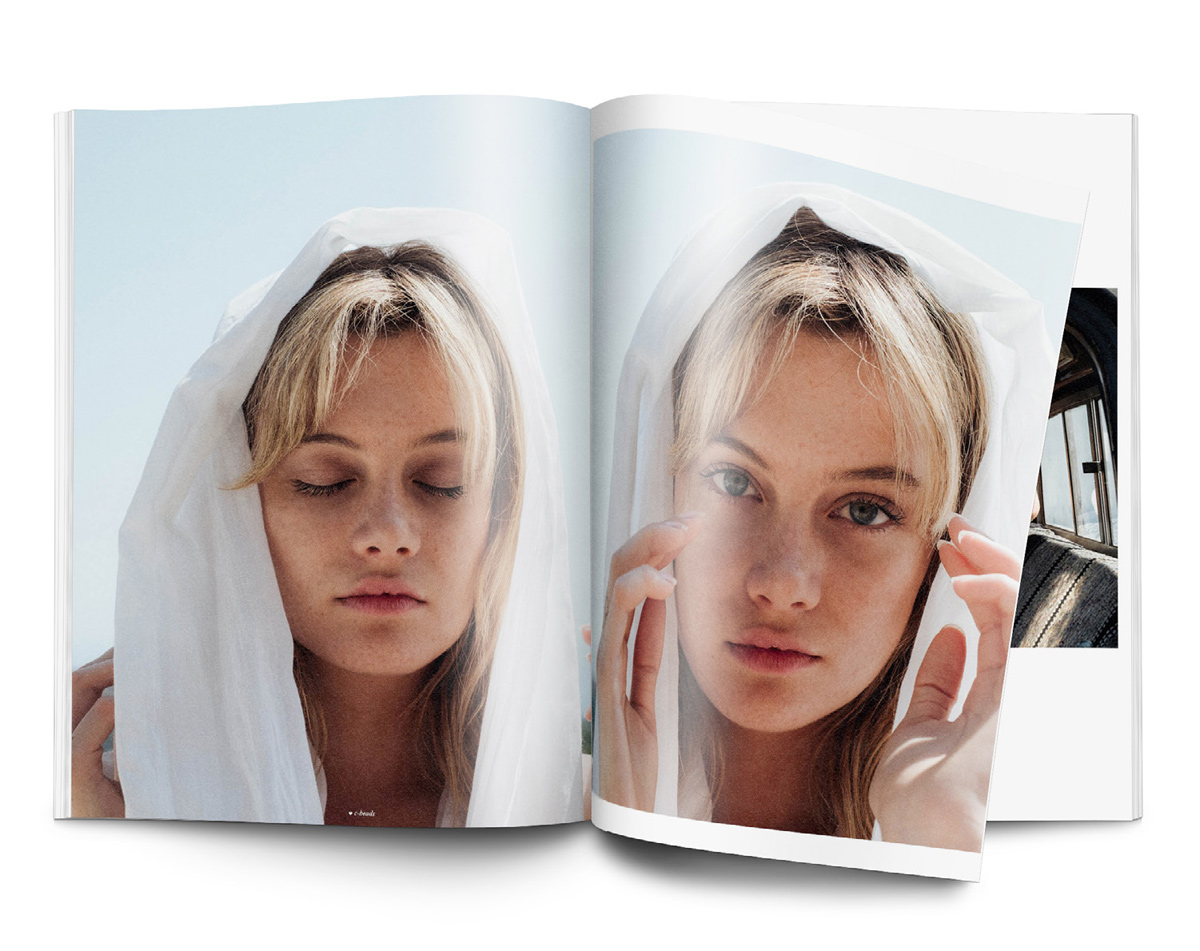 STOCKISTS
>>> more stockists to follow – will be updated! <<<
>>> last update 

18.02.2017

<<<
>>><<<
UNITED KINGDOM
BARBICAN NEWS 34 GOSWELL ROAD EC1 – 34 Goswell Road, London, EC1M 7AA
BOTTERILLS – 308 Regent Street – W1R 5AL London
BRIXTON NEWS LONDON – Brixton Tube Booking Hall, Brixton Rd
CAMDEN NEWS – 227 Camden High St.
CHELSEA FOOD FAYRE – 237 King's Rd, Chelsea, London SW3 5EJ
COMPTON NEWS – LONDON W1 – 48 Old Compton Street – W1D 4UA London
CASTLE NEWS – 34 Eastcastle St, Greater London W1W 8DW
CHARLOTTE STREET NEWS 66 CHARLOTTE ST W1 – www.charlottestreetnews.co.uk
FULHAM NEWS – 192 Fulham Rd, Earls Court, London SW10 9PN
GOOD NEWS ( BERWICK ST ) – 23 Berwick Street – W1F 8RB London
KINGLY NEWS – KINGLY ST London W1
MAGAZINE SHACK – www.magazine-shack.co.uk
MARSHALL NEWS – Marshall Street W1 – London
MAYHEWS NEWSAGENTS – 15 Motcomb St, Belgravia, London SW1X 8LB
NEWSSTAND KENT – 15A Upper Brents Industrial Estate Faversham Kent ME13 7DZ
NEWSSTAND – www.newsstand.co.uk
RAYDEN NEWSAGENT – 40 Islington High St – London N1 8XB
ROCOCO – www.facebook.com/Rococo-News-Magazines
REGENT NEWS – 45 Beak St. Soho, London W1F 9SD
SHREEJI 6 CHILTERN ST W1 – 6 Chiltern Street – W1U London, www.shreejinewsagents.com
THRIVE NEWS WESTFIELD – Westfield London Shopping Centre, 305 Ariel Way, www.uk.westfield.com/london/stores/all-stores/thrive-news
UNIQUE MAGAZINES LTD NEWCASTLE – www.uniquemagazines.co.uk
VILLAGE BOOKS – villagebooks.co
WARDOUR NEWS – www.facebook.com/pages/Wardour-News
WHSMITH @ SELFRIDGES 400 OXFORD ST W1 – 400 Oxford St, London W1A 1AB www.selfridges.com/GB/en/content/store/london
WEST ONE NEWS LTD – 24-25 Foley St, Fitzrovia, London W1W 6AT
YOGI SMURTI 156 UXBRIDGE RD W12 – 156 Uxbridge Rd, Shepherd's Bush, London W12 8AA
GERMANY
DO YOU READ ME?! – Auguststrasse 28, Berlin-Mitte –  www.doyoureadme.de
SODA BOOKS – Weinbergsweg 1 – 10119 Berlin –  sodabooks.com
SODA BOOKS – Rumfordstraße 3 – 80469 München – sodabooks.com
SODABOOKS – Ehrenhof 2 – 40479 Düsseldorf – sodabooks.com
NETHERLANDS
AFURA STORE – www.afurastore.com
Athenaeum Nieuwscentrum – www.athenaeum.nl
AKO AMERSFOORT –  Stationsplein 55, 3818le Amersfoortbests www.ako.nl
FERDINAND BOLSTRAAT  – Ferdinand Bolstraat 115, 1072lg Amsterdam www.facebook.com/ferdinandbolbuurt
SCHELTEMA B.V. – Rokin 9 -15, 1012kk Amsterdam www.scheltema.nl
XBANK  – Spuistraat 172, 1012vt Amsterdam www.xbank.amsterdam
PRIMERA PASTEUNING – Van Limburg Stirumplein 1, 1051bd Amsterdam www.primera.nl/winkels/primera-amsterdam-pasteuning
AKO CS MID.TUNNEL –  Stationsplein 37 -A, 1012ab Amsterdam
THE BOOKSHOP – Leidsestraat 106, 1017pg Amsterdam
ATHENAEUM BOEKHANDEL BV –  Spui 14 -16, 1012xa Amsterdam www.athenaeum.nl
AKO BEETHOVENSTR. – Beethovenstraat 42, 1077jj  Amsterdam
BESTSELLER AMSTELVEENSEW. -Amstelveenseweg 212, 1075xt Amsterdam www.bestselleronline.nl/locaties
AKO SLOT.DIJK – , Orlyplein 99, 1043dt Amsterdam
LIBRIS ISLAND BOOKSTORE – Westerstraat 15, 1015lt  Amsterdam, www.libris.nl/islandbookstore
VENTURA BOOKS & MAGAZINES – Overtoom 8 -8-1, 1054hh, Amsterdam
PRIMERA MIDDENWEG  – Middenweg 49, 1098ac Amsterdam www.primera.nl/winkels/primera-amsterdam-middenweg
ZWART OP WIT  – Utrechtsestraat 149, 1017vm Amsterdam
BRUNA  – Oostelijke Handelskade 1061 -1063 1019bw Amsterdam www.bruna.nl
TABAKTIEF BESTSELLER – Kinkerstraat 315, 1053ev Amsterdam
AKO CS TUNNEL  – Stationsplein 45 -G , 1012ab Amsterdam www.ako.nl
AKO AMST.AMSTEL – Julianaplein 1, 1097dn Amsterdam
BKH. HIJMAN ONGERIJMD – Grote Oord 15, 6811ga Arnhem www.hijmanongerijmd.nl
AKO ARNHEM  –  Stationsplein 155, 6811kl Arnhem
AKO DEN BOSCH –  Stationsplein 157, 5211bp Den Bosch
AKO DEN HAAG – Stationsplein 49, 2515bw, Den Haag
BRUNA – Kon. Julianaplein 40 2595aa Den Haag
LIBRIS V.PIERE EINDH.B.V. – Nieuwe Emmasingel 44, 5611am Eindhoven www.libris.nl/vanpiere
THE READ SHOP EXPRESS – Nieuwe Ebbingestraat 33, 9712nd Groningen www.readshop.nl
LIBRIS BKH. VD VELDE  – Grote Markt 54 -55, 9712hv Groningen www.boekhandelvandervelde.nl/nl/klantenservice/winkels/groningen-markt
AKO GRONINGEN  – Stationsplein 23, 9726ae Groningen www.ako.nl/winkels/winkel/91/ako-groningen-ns
AKO HAARLEM – Stationsplein 11, 2011lr Haarlem www.ako.nl/winkels/winkel/52/ako-haarlem-ns
ATHENAEUM HAARLEM BV – Gedempte Oude Gracht 70, 2011gt Haarlem www.athenaeum.nl/winkels/haarlem
AKO HILVERSUM  – Stationsplein 11, 1211ex Hilversum
LIBRIS LARENSE BKH.  – Naarderstraat 9, 1251aw Laren Nh
DE LEKTUURHAL – Over De Kelders 10    8911je  Leeuwarden www.facebook.com/De-Lektuurhal
AKO LEEUWARDEN  – Stationsplein 2 -D, 8911ac Leeuwarden
AKO LEIDEN  – Stationsplein 1 -C, 2312aj  Leiden
MAGAZINES 4 YOU – Breestraat 107, 2311cl Leiden – magazines4you.nl
BOEKH. DOMINICANEN B.V.  – Dominicanerkerkstraat 1, 6211cz Maastricht www.libris.nl/dominicanen
TRADERS POP B.V.  – Heggenstraat 16, 6211gw Maastricht www.theneighbourhood.nl/traders-pop
LIBRIS DE DRUKKERY – Markt 51, 4331lk Middelburg www.de-drvkkery.nl
TIJDSCHRIFTENHANDEL A-Z – Biss. Hamerstraat 10, 6511nb Nijmegen www.facebook.com/atmztijdschriften
BOEKHANDEL DONNER B.V. –  Coolsingel 119, 3012ag Rotterdam www.donner.nl
BRUNA –  Stationsplein 2,  3013aj  Rotterdam
BKH. SNOEK – Meent 126, 3011js  Rotterdamm www.boekhandelsnoek.nl
BRUNA – Stationsplein 12 -A, 3013aj  Rotterdam
LIBRIS BROESE BKVERKOPERS  – Stadhuisbrug 5, 3511kp Utrecht www.libris.nl/broese
AKO UTRECHT CS HAL – Stationshal 5, 3511ce Utrecht
DAILY SHOP WASSENAAR  –  Langstraat 192 -A,  2242jz  Wassenaar www.facebook.com/dailyshopwassenaar
PORTUGAL
under the cover bookshop – Rua Marquês Sá da Bandeira 88b – 1050-150 Lisbon – www.underthecover.pt
GREECE  (available end February)
Reflex Photographers Bookstore – 27 IOUS & SYMMACHIDON Petralona, Athens, 118 54, Greece  –www.reflexphotographers.com/bookstore
SWITZERLAND
PRINT MATTERS ! Geroldstrasse 23, 8005 Zürich – www.printmatters.ch
JAPAN (available end February)
STANDARD BOOKSTORE – Cysta Grand Building, 2-2-12, – Nishishinsaibashi, Chuo-ku, Osaka-City – www.standardbookstore.com
DAIKANYAMA T-SITE TSUTAYA BOOK STORE – Shibuya-ku, Sarugakucho 17-5 150-0033 Tokyo – tsite.jp/daikanyama
THAILAND
INDIGO GO INDIAN – Soi Sukhumvit 36, Soi Naphasap 1, Khlong Tan, Bangkok 10110, Thailand – www.facebook.com/indigotoindian
USA (available end February)
CANADA (available end February) 
A story not yet written. Until the very last summer rays disappear.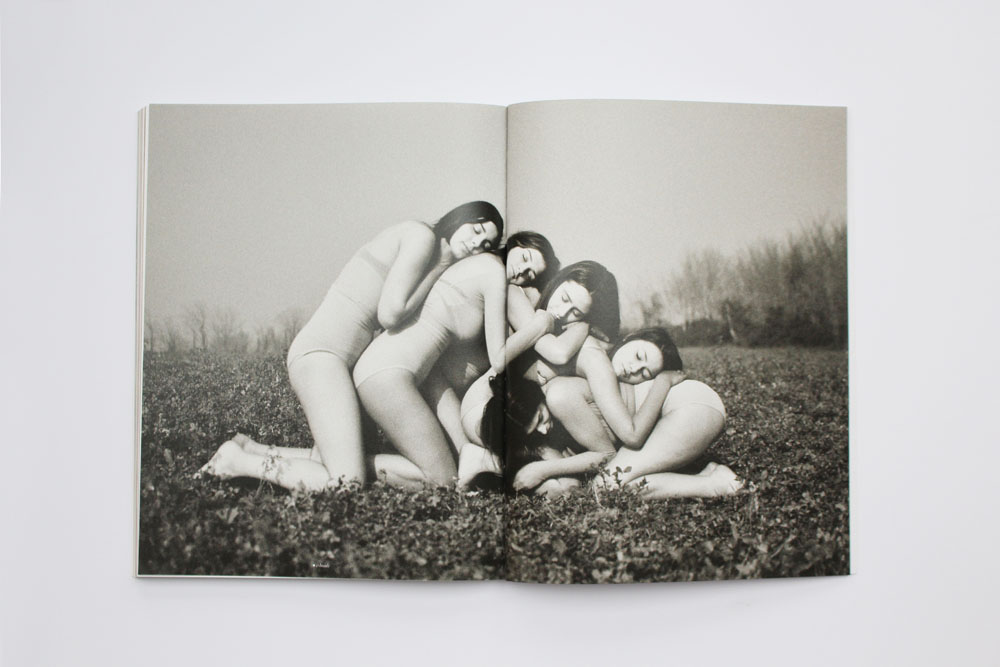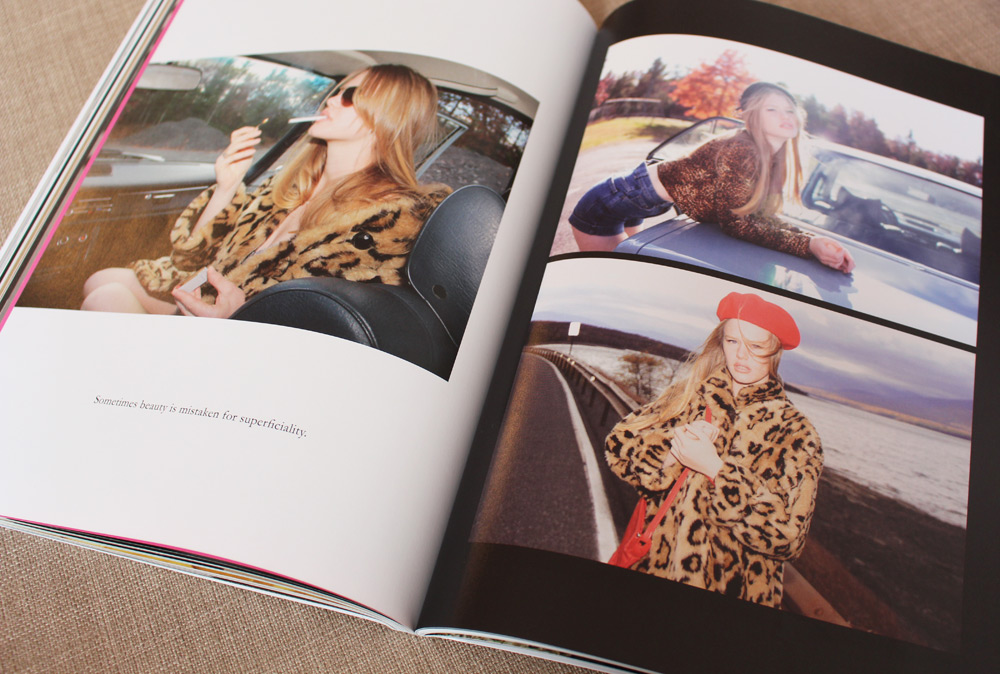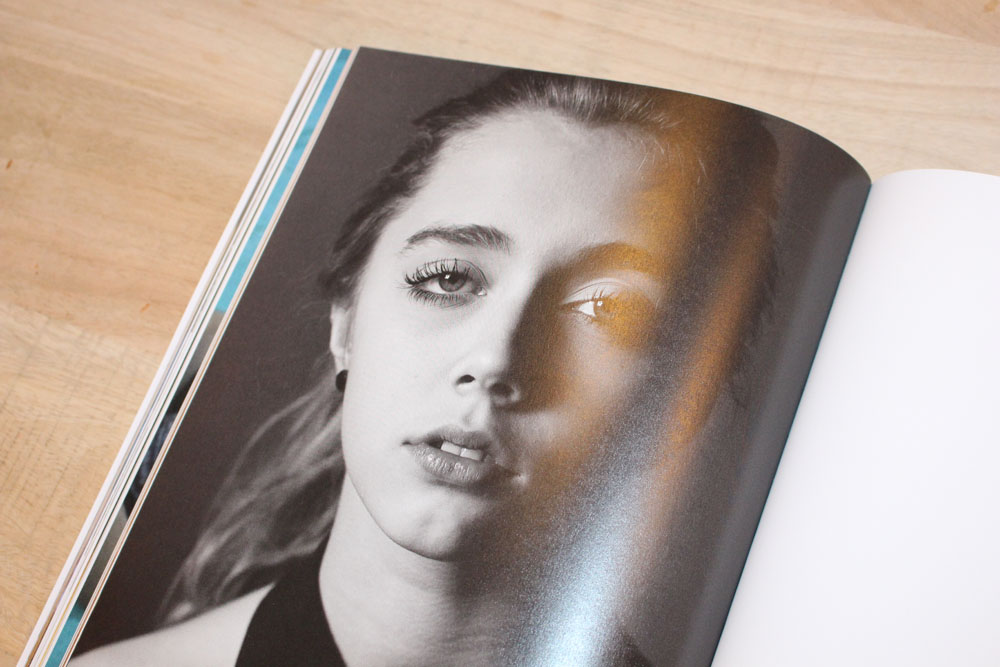 A story not yet written.