"Greece – Santorini, I was here 10 days with my two friends, I am Jakub Marek, but you can call me Kuba." The 17 yrs young Czech photographer explored beautiful nature, architecture and the feeling of being absolutely free.
This was actually my second trip in my life with friends, without school, travel agency or parents. We were just friends and absolutely free. I started traveling last year, thanks to doing parkour, and it lasted about 14 days going through Germany, France and England. We slept outside in hammocks and sometimes we slept at rooftops as well.
For this trip despite planning for it to be like the previous one, I mean like sleeping in hammock, outside and enjoying the view of beautiful nature and architecture, we actually spent the whole trip in a hotel, because our ropes from the hammocks were cut off and two of us fell down on the ground.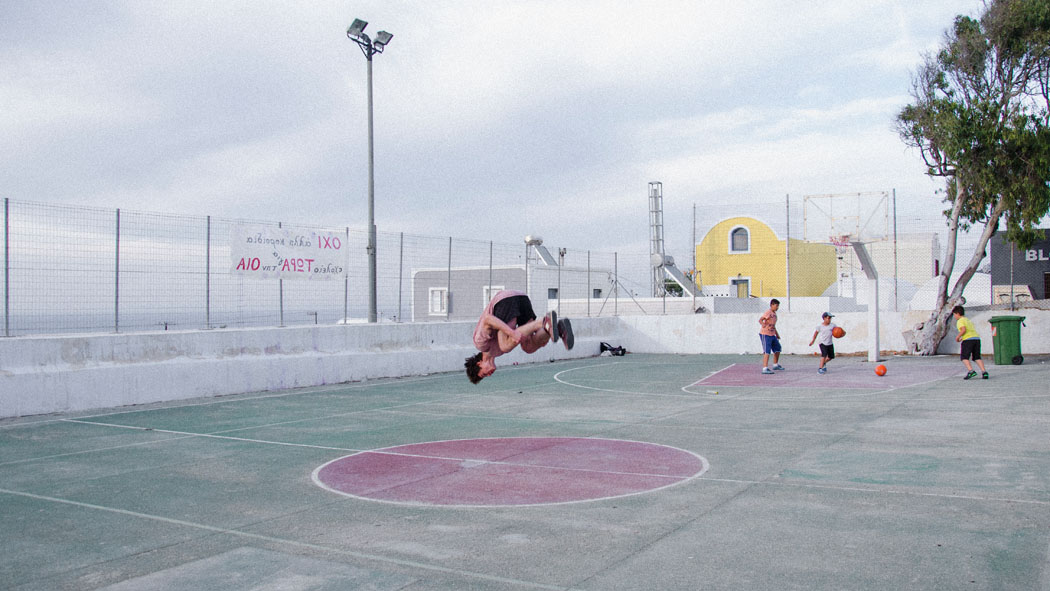 Every morning we woke up, went to the beach and spent some time there swimming or flipping (like doing backflips and frontflips). After lunch, we needed to spend some time inside until the sun got bit lower, because at these temperatures it wasn't possible to train parkour on the rooftops. So every day about 5 p.m. we packed our stuff and went to Pirgos, Oia, Emporio and other cities to find new jumps.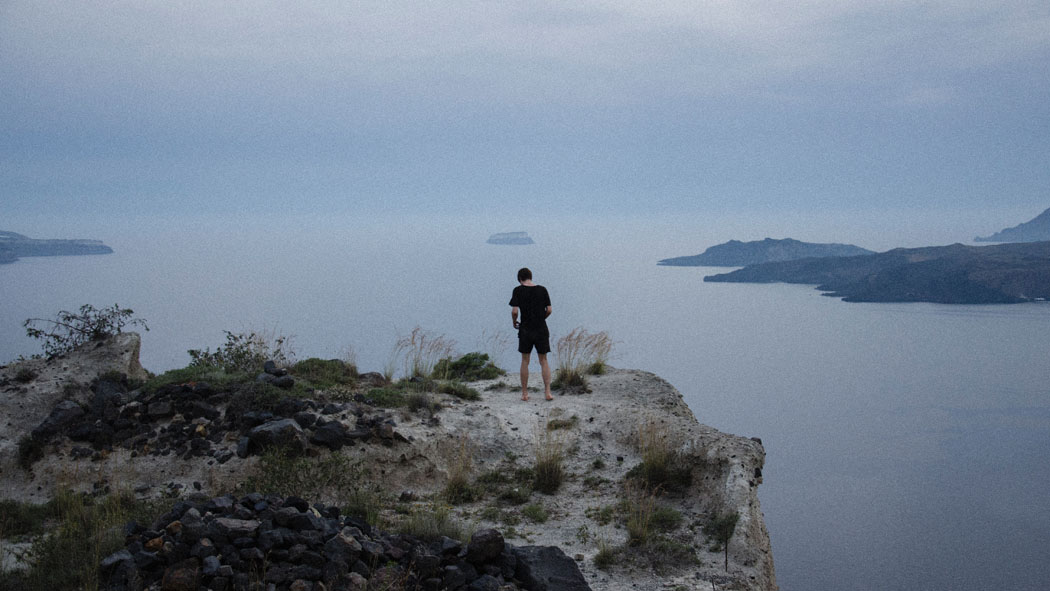 During moving between cities I was taking photos of friends and the beautiful views when we were exploring the island. I tried to catch the atmosphere of the moment and I tried to insert feelings into my photos as well. Most of them are documentary, but sometimes I told a friend something like "Go on a car and jump down a side flip!" Other photos were simply made in the moment when we spent some time in one place and I could get the right feeling of it. Sometimes I would just sat down watching the guys jumping over roofs and thinking about some nice pics, same I did when I was alone in the mountains at the night.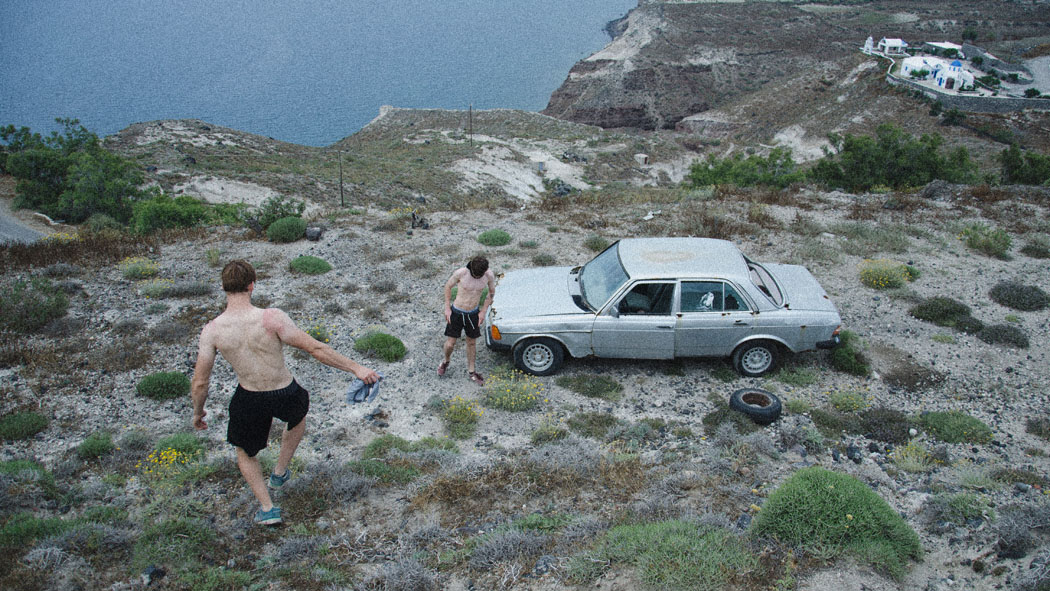 I think that the best part of being with friends on trip is that you are totally free and you can do everything you want, no one tells you what to do. So if I we decided to go explore a mountain or abandoned houses we just went for it without hesitation. Also we did not plan anything because we didn't want to be limited by time or location. It was really nice to spent time with my friends, we had lot of fun during jumps – for example one day, when friends were jumping over from one roof to the other, a man run out of the house with some kind of iron stick and he was shouting to us something in Greek. Unfortunately I was so shocked at first that I was not able to capture this moment that is still a funny memory for us. We gained a lot of experience with new people and a new country and I have to say in Greece there are many lovely and helpful people.
The whole trip was so great and full of beautiful views and moments, I enjoyed that from all of my heart.