Since 2006 C-HEADS Magazine shows a snapshot of youth culture, bringing together the most talented people.
In print and online the Vienna / Berlin based magazine founded by the two sisters Christine and Sigrun shows the full creative range out of photography, fashion, music, travel, sex, art and culture. Made by women.
"We are two sisters, dreamers, and soul searchers.
We are drawn to beauty and love. The beauty and love we find in people, nature and the entire world.
Forever a wanderer, a beauty seeker drifting deep in our thoughts."
Explore exclusive editorials and the best of designers, stylists, musicians and writers from different parts of the world, who merge to feed our 200,000 readers with amazing talent, latest trends and inspiration.
The reader of C-HEADS Magazine is a savourer. And loves beautiful pictures and emotions. Therefore the international C-HEADS team puts great value on high aesthetic standards. And naturality. The focus is on very raw, natural work with characteristic models, artistic fashion, powerful music and a timeless and international shaped lifestyle. C-HEADS readers worldwide usually live in urban areas, are between 17 and 48 years old, are educated above-average, literate and have a strong interest in cultural movements of our time.
We all become witnesses of our times.
We are young and reckless.
We are wild and free.
Seit 2006 zeigt C-Heads Magazine eine Momentaufnahme der Jugendkultur und bringt überaus talentierte Menschen zusammen. Gedruckt und online findet man in dem in Wien/ Berlin von den beiden Schwestern Christine und Sigrun gegründeten Magazin, die volle Palette an Kreativität aus den Bereichen der Fotografie, Mode, Musik, Reisen, Sex, Kunst und Kultur. Made by women.
Entdecke exklusive Editorials und die besten Designer, Stylisten, Musiker und Autoren aus aller Welt, die gemeinsam unsere 200,000 Leser mit großartigem Talent, den neuesten Trends und Inspirationen versorgen.
Wir werden alle Zeitzeugen unserer Zeit.
Wir sind jung und unbesonnen.
Wir sind wild und frei.
website: www.c-heads.com
facebook: www.facebook.com/pages/C-Heads-Magazine
tumblr: c-headsmag.tumblr.com
instagram: instagram.com/cheadsmagazine
twitter: twitter.com/cheads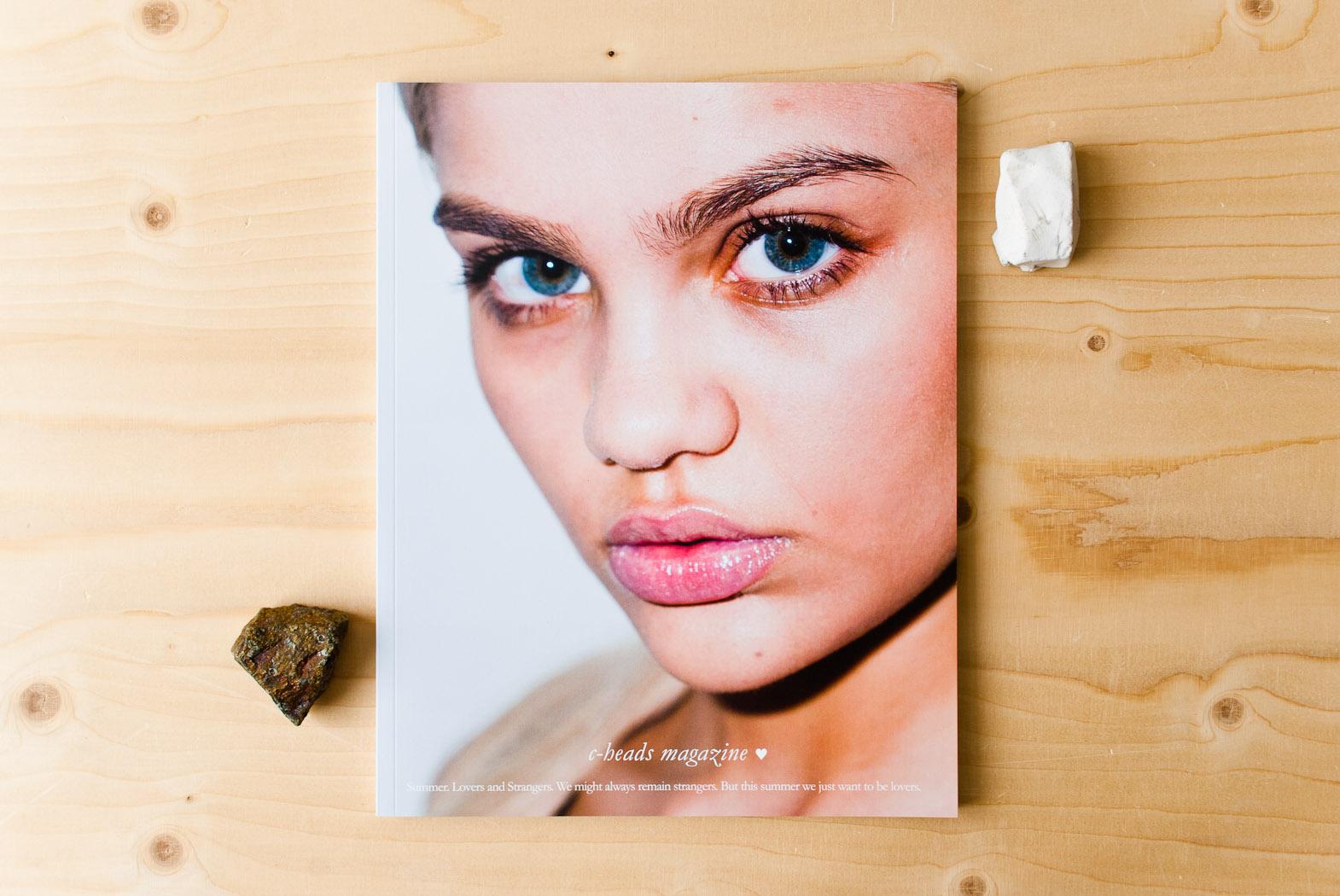 image: Elena Moro by Daniele Fontanin for C-Heads / C-Heads Print Issue #33