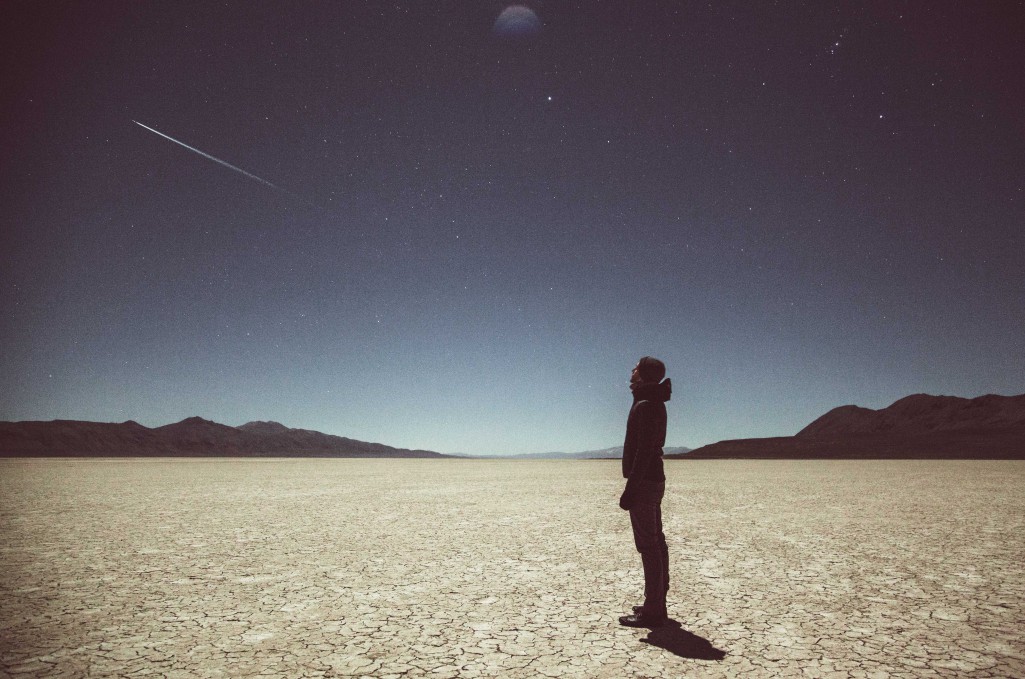 Photo by Reuben Wu (@itsreuben)
San Franciscan music producer Scott Hansen aka Tycho has recently taken care of a nice musical surprise. He just revealed the second track called Montana from his upcoming new album which is going to be released in March on Ghostly International.
There is no need to explain the difference betwen past and current production of Tycho to those ones who follow him closely. It can be heard almost immediately after playing both new tracks. Tycho has been known for nearly a decade mostly as a solo-project, situated in atmospheric downtempo/synth electronic music. With new album, titled Awake, there has been some major change — from a solo-project it has developed into a whole band. Hansen has brought into play bass and guitar player Zac Brown and drummer Rory O'Connor. The dreamy electronic textures has suddenly become more intense music with a clear post-rock or indie guitar influences. The greater emphasis on live instruments is obvious and it definitely sends Tycho's music to a new level.
"After the tour, I decided that I wanted to capture the more energetic, driven sound of the live show on the next album," Hansen recalls. Bringing musicians into his creative process was a step towards expanding his own songwriting and advancing the project beyond the current sound. We simply cannot wait to hear the whole album! Oh and btw, Tycho is going to hit the road very soon! Dates listed below.
Tycho 2014 Tour Dates
03/19 – Santa Cruz, CA @ The Catalyst
03/20 – San Francisco, CA @ The Fillmore
03/26 – London, UK @ Oval Space
0
3/27 – Paris, FR @ Trabendo
03/28 – Zurich, SW @ M4 Music Festival
03/29 – Milan, IT @ The Tunnel
03/30 – Berlin, DE @ Bi Nuu
04/04 – Denver, CO @ Summit Music Hall
04/05 – Fort Collins, CO @ Aggie Theatre
04/07 – Omaha, NE @ Waiting Room
04/08 – Minneapolis, MN @ First Avenue
04/09 – Milwaukee, WI @ Turner Hall Ballroom
04/10 – Chicago, IL @ Concord Music Hall
04/11 – Pontiac, MI @ Crofoot Ballroom
04/12 – Toronto, ON @ The Hoxton
04/14 – Montreal, QC @ Corona Theatre
04/15 – Burlington, VT @ Higher Ground
04/17 – Cambridge, MA @ The Sinclair
04/18 – New York, NY @ Webster Hall
04/19 – Philadelphia, PA @ Union Transfer
04/20 – Washington, DC @ 9:30 Club
04/22 – Charlottesville, VA @ Jefferson Theatre
04/23 – Carrboro, NC @ Cat's Cradle
04/24 – Charlotte, NC @ Visulite Theatre
04/25 – Orlando, FL @ Beacham
04/27 – Kingston, GA @ Counterpoint Music Festival
04/28 – New Orleans, LA @ Republic
04/29 – Houston, TX @ Fitzgerald's
05/01 – Austin, TX @ The Parish
05/05 – Albuquerque, NM @ Sister
05/06 – Tucson, AZ @ Club Congress
05/08 – Los Angeles, CA @ Fonda Theater
05/10 – Sacramento, CA @ Harlow's