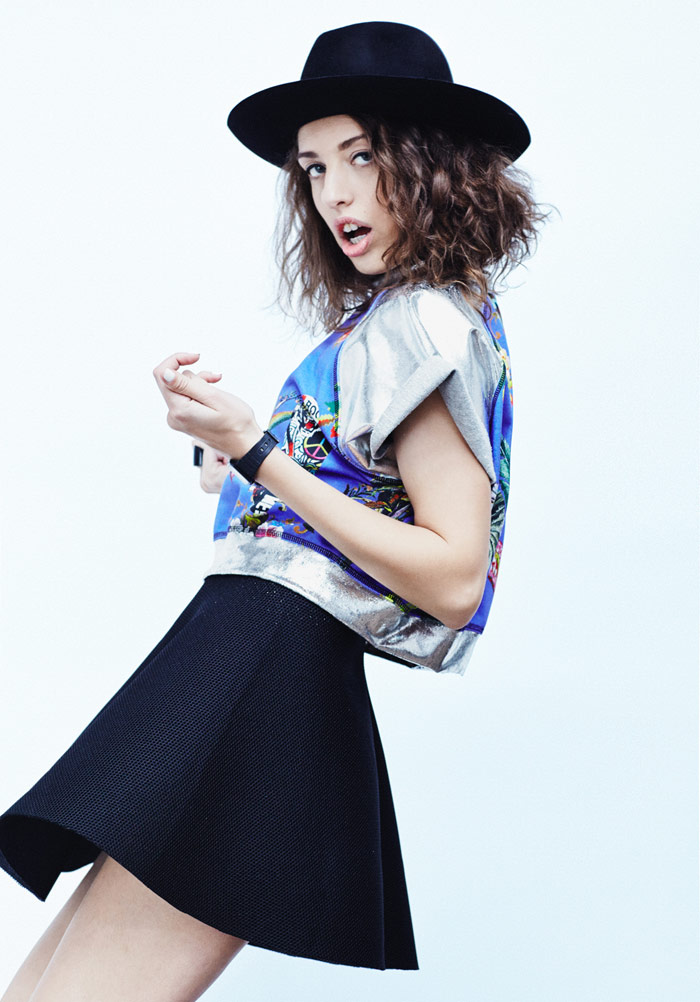 DENA by Zelinda Zanichelli
"Fashion is like a great side-aspect in life and art, but not my main focus. And I think style is something different, something personal that everyone theoretically can transform to an own thing and work with, and not necessarily in a materialistic way."
We can always only repeat how much we are in love with DENA. The young Berlin-via-Bulgaria artist fascinates us with her refreshing naturalness, talent and high recognition value. Dropping out a new visual for "Bad Timing" we are more then happy to talk to her again about her new full-length album which will be released on 10. March and presenting a playlist curated by her exclusive for C-Heads. Enjoy!
"Bad Timing" is your new song. When was the last time where you really thought that this situation is a bad timing in your life?
When my family visited in Berlin and I didn't have time at all to hang out.
It´s fascinating that you write your songs alone, doing your own beats and everything. How did you learn this?
I guess it's the process itself, I had to learn it. Writing is always the initial step in the process for me, so I basically create music demos around the lyrics I write. They are the songs, based on my piano chords and beats compositions, and after this I go to the actual studio. On "Flash" I worked 95% together with Jonas Verwijnen, who is friend and a great producer from Kaiku Studios Berlin. The only song I did on an already composed production was a song with Robot Koch, where he had the instrumental and I wrote the lyrics and the melody.
Your full length "Flash" will be out very soon – in March. How excited are you yourself already? And will you have a party on the release then too?:)
I am starting to get super excited! I will have 3 record release shows – 26.2 in Berlin at Berghain Kantine / 28.2 in Hamburg at Indra and March 1st in Cologne at King Georg. I am incredibly stoked for the Berlin show, I hope to see a lot of friends there.
You are an artist with that special little extra. Can you somehow explain yourself what that certain little extra is?
I don't know to be honest, but thank you for the compliment! I guess I really love everything about the process.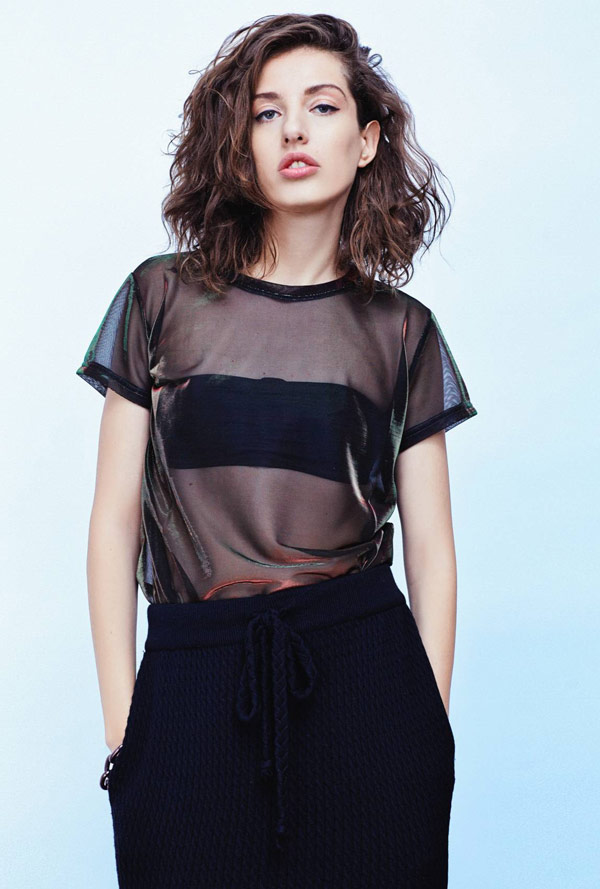 Also your style is very sweet and people love it. How important is fashion in your daily life and to you as a musician?
Fashion is like a great side-aspect in life and art, but not my main focus. I think I have a bit of a spontaneous, unreflected connection to it and that's what makes it so exciting for me. I think style is something different, something personal that everyone theoretically can transform to an own thing and work with, and not necessarily in a materialistic way.
In our first interview in October 2012 you told us on "What are you listening to at the moment?" that you are listening to a lot of SBTRK. What is your answer on this today?
Drake.
I noticed that in nearly every interview you got asked about Berlin. So a kind of Berlin Hype we´d say. What other city would you love to live? And why?
Los Angeles. Because of the constant sun-blast and the smell of flowers. And because of the arts.
Where can I usually meet you on a Saturday night?
It depends, If I am in town and don't playing a gig, I sometimes love to just stay at home on a Saturday and escape the whole weekend-crazyness.
How would a good friend describe you?
I really can't tell!
Where do you see yourself in a few years?
In a studio with more sun.
My last question: Have you got any plans for another visit to Vienna?
Yay! I think I am playing there in the beginning of April!
denafromtheblock.com
www.facebook.com/denafromtheblock
tracklist:
Outkast – SpottieOttieDopaliscous
Drake feat. Sampha – Too Much
Future – Move That Dope
Drake – Throphies
Lunice – Who Dat
Future Brown – Wanna Party
Ellie Goulding + Angel Haze – Life Round Here
Dorian Concept – Booth Trust