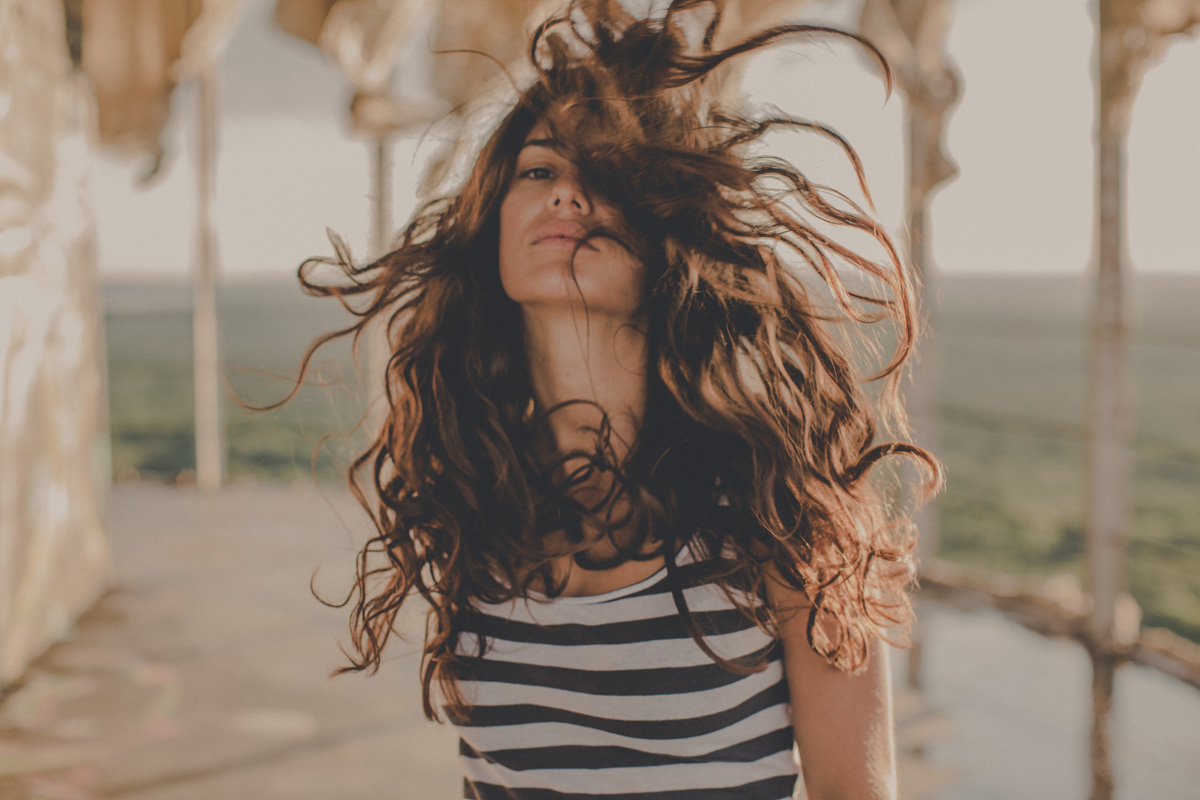 "I'm the king in the mirror, queen of the shy, the hero was hidden for so long.
i'm the king in the mirror, not in real live and i have looked in the mirror for too long."
 "Finding my real self is a process which will last my whole life I hope. Writing songs and especially finishing this record was a big step towards the big goal. I've learned a lot about myself while working with so many great people on my music."
Austrian singer/songwriter Anna F. has got it all: a beautiful, enchanting voice, the ability to write some great songs and the good looks. Perfect combination to get started. Only that she is already a step further than that. She has just released her latest and third album "KING IN THE MIRROR", has already toured with Lenny Kravitz and is currently supporting James Blunt.  If she is worried about the critics on it, the moments that inspire her the most, and about getting rid of one´s own cages; she has spoken to us about all that and more..
Tell us something important about yourself…
I make the best porridge in Berlin! And balloons scare me to death :)
Your album that is set to be released on the 28.02.2014 is called King in the mirror. The name is one of the song title´s as well and it is about self-image versus public image. Your real self or what you project. You said that it would be nice if that projection would disappear. Do you think that you have found your real self already or is that somehow a life-long search as we also always change?
Finding my real self is a process which will last my whole life I hope. Writing songs and especially finishing this record was a big step towards the big goal. I've learned a lot about myself while working with so many great people on my music.
Are you worried about critics on the album?
I've worked with great people on this record, who became close friends. Of course I´m very excited to finally let my baby go and make myself vulnerable to the outside world but I'm not worried. Personally I love this album and if there is someone else outside who likes it too I'm happy.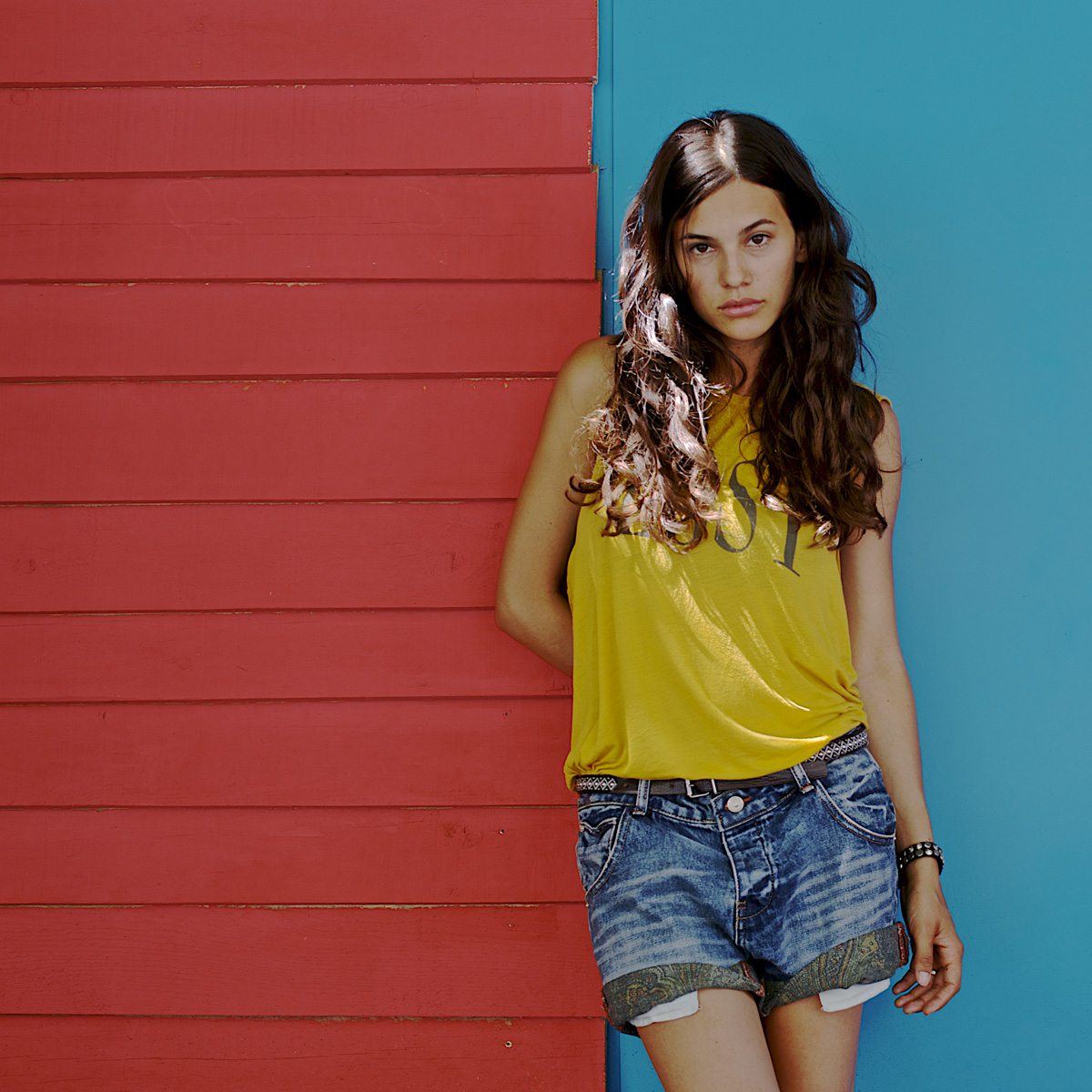 image by Max Parowsky
"Sometimes the world outside is so loud, that you can´t hear yourself anymore." You said this related to the song Friedberg, which is one of the most important songs on the album for you, because it is the name of your hometown, the place where you retreat and calm down. Are those calm moments also the moments where you are most inspired to write new songs?
I've written King In The Mirror everywhere else but in Friedberg. I love Friedberg but I'm inspired most when I'm traveling.
You would describe yourself as sometimes shy but also very courageous in other situations. Even when you are scared you go for the things. The biggest fear you have faced so far?
A very challenging situation is always shortly before a gig – but I'm rehearsing and try to get better :)
"I like traveling in my head. But also in real life." Favorite places you travelled so far? And where do you usually like to travel to in your head?
There are no special places neither in real life nor in my head. I'm always open to new places and adventures.
Berlin is your new current home. Is it a city where you see yourself in the future?
I totally enjoy being in berlin but as I love to travel too much I don't think that it will be the end of the journey.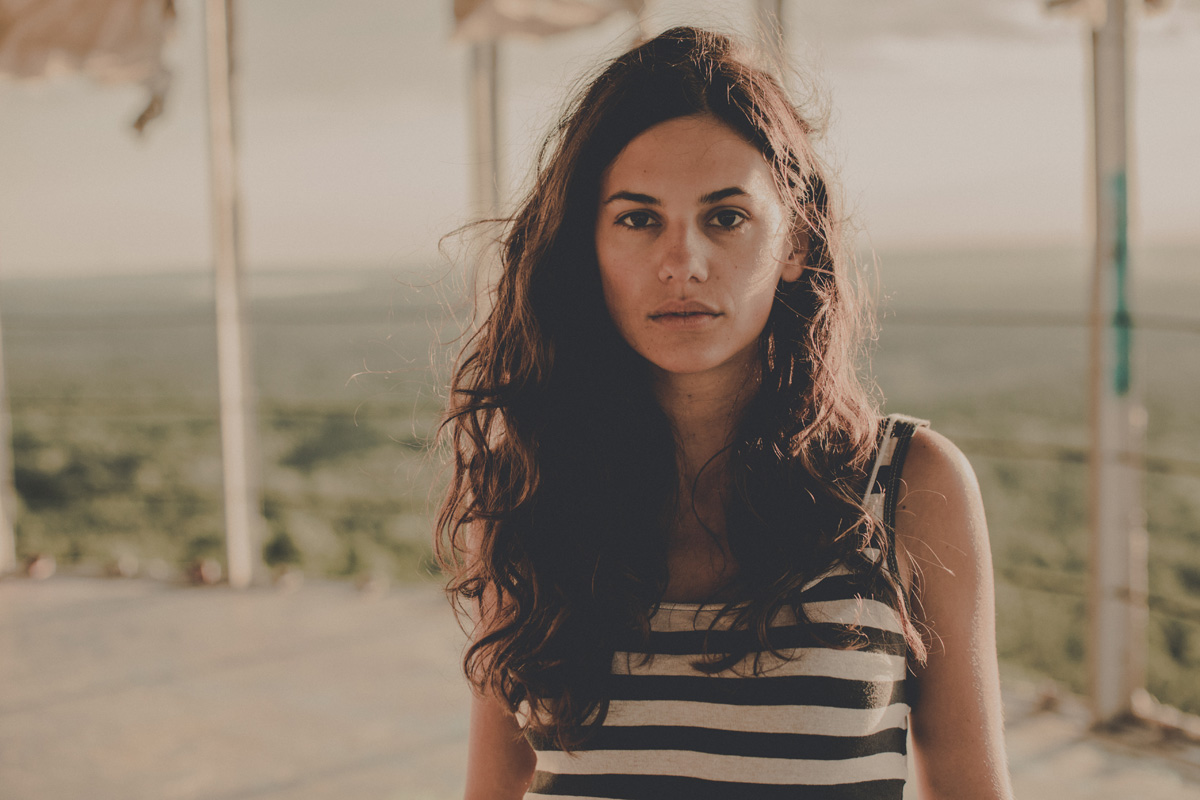 A song, a movie or a poem that has touched you the most recently?
My sister´s latest poem. She always sends me her poems and I´m her biggest fan.
Im blauen Gestrüpp
Im blauen Gestrüpp voll Nebel und Dunst
Wo die Sonne ihr Antlitz nicht zeigt
Aus Angst dem Anspruch nicht zu genügen
Verkehren die Käfer mit Schalen am Buckel
– scheren sich ihren Weg durch die Nacht
Und der Mond gesellt sich dazu aus Vergnügen.
What music are you currently mainly listening to yourself?
The last couple of months I hardly had the time to listen to music but i love Florence And The Machine, Little Dragon, Bon Iver..
You also have your own music label in Austria and have signed other artists there as well – which ones?
Canadian Singer-Songwriter John Megill, Stereoface, Keiner mag Faustmann
I love this quote by you about what is really important: "Freedom. Freedom of thoughts. Who has really free thoughts? In the course of years one creates a cage. I try to remove it, but maybe only to build up a new cage." What parts of this cage have you released yourself from recently?
I've finished my record. This gives me a strong feeling of freedom. Now I can't wait to play the songs live and to be on tour. This would be the next cage of fear to crash! :)
The best life lesson so far?
Life itself!
www.annaf.com
www.facebook.com/AnnaFofficial

 all images press courtesy