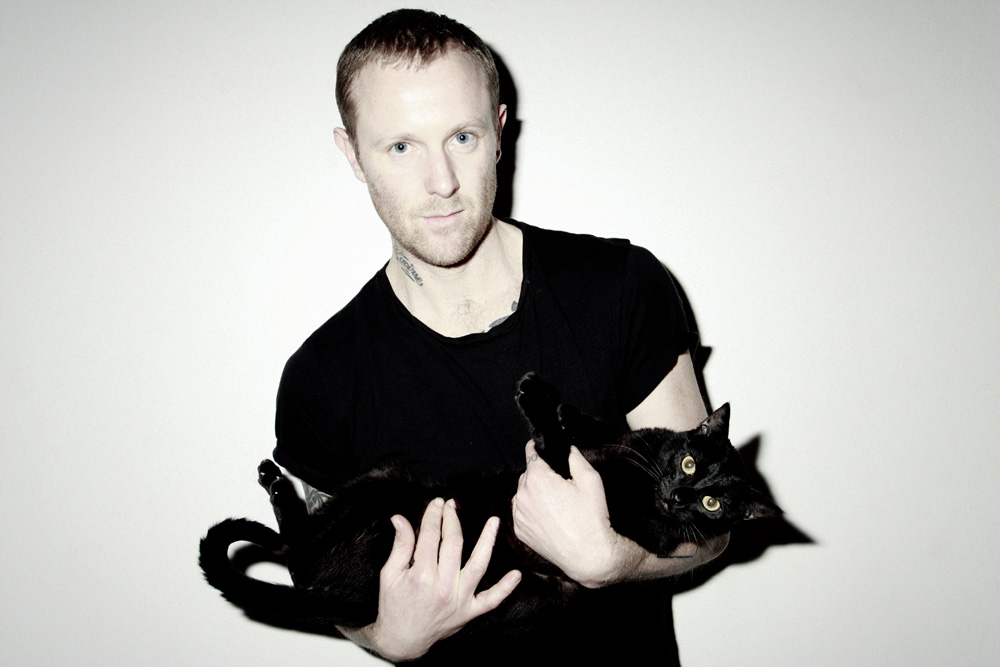 "In Ireland, the dance music scene in the 90s did more to unite both political sides in a couple of short years than whole decades of peace talks. It was the first time ravers, rockers, gays, whites, black kids, Catholics, Protestants, hippies, yuppies, anyone at all were suddenly hanging out and partying."
We had a chat with recording artist,DJ and founder of Octopus recordings SIAN about the impact of the rave generation, the personal essence of his upcoming album "2 Metres Above Midnight", his label and how he sometimes hits gold out of all the submissions, and his ability to keep the magic of what he does…
Listen to continous mix of "2 Metres Above Midnight"  here.
Tell us something important about yourself…
Hey nice to meet you! I'm Sian, I'm an electronic music producer originally from Dublin, Ireland. I tour around the world DJing, and hopefully contribute to the scene in a positive way. I make music with machines and run an independent techno label called Octopus.
"I ain't the kind of DJ who jumps around making heart signs. I try to just stay focused and make sure I slam it hard." I think one of the hardest things for a DJ/ musician is to really capture the audience and keep the vibe throughout the gig. Have you ever had this situation where you felt that you were not able to "reach the audience"?
Well I believe a good DJ can read a crowd and try to get them on his side early. It's true nowadays the attention span is so short and a lot of people don't get the groove vs the big drops idea, but I feel if I'm not entertaining the crowd it's probably just a conflict of interests. Also the promoters should be putting DJs or bands in the right venues, and be able to fit the two parts together nicely.
You are constantly touring all over the world playing in the coolest clubs. ( US Tour coming up in March) How do you keep up with having the energy to give your best at every gig? And how do you keep that sort of "magic" for yourself so the Djing doesn´t start feeling like a "routine" at the end?
Yeah, I'm really fortunate now to have played some venues that were on my "top" list. I'm quite a hyperactive person actually so the energy comes naturally, and I think it's really important to give 110% at every show and try my best to rock the hell out of people. I think the amount of new music coming out really inspires new ideas and new sets. That's quite unique to techno actually, how tracks come out so fast, it keeps new blood in the scene.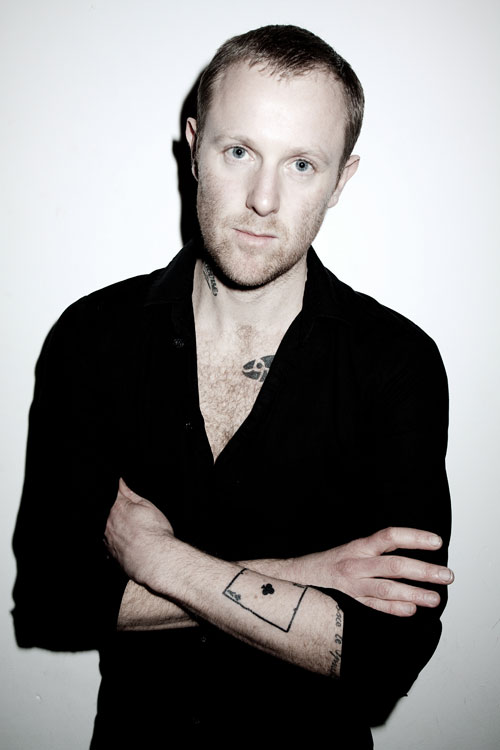 So let´s talk about your album that you will release in May "2 Metres Above Midnight" First of all, we looove your proposed album cover that you posted on fb some time ago ( the one with you and a black cat) Is that what the final one will look like as well? And any specific reason why you chose to pose with a black cat?
Yeah I love that photo too! It will be the final cover. I wanted to try to convey some of the voodoo or black magic ideas I put into my music or dj sets. I am quite interested in the occult and if you look closely there are quite a few hidden symbols and clues in what otherwise seems like a quite simple techno long player album.
What´s the musical essence of this album for you?
Well it is quite personal and I felt it came out of a very turbulent time in my life. I had been dealing with a psychotic ex girlfriend (That period seemed like a bad movie for a while-eventually it got serious involving police and I had to move!) But it also gave me a lot of intense experiences which I try to use in a smart way. It also has some rather dark humor and cult movie samples which I think fit the tone of at weird time in my life.
You are also the founder of Octopus recordings. So you get to hear a lot of new stuff all the time, lots of artist sending their new work. How often does it happen that you get really blown away by listening to something out of all submissions you receive? And what makes a song special and stand out for you?
Yes, it's crazy actually lately we get so many demos, and although the attitude and egoism of most of the people sending can be a little tiring. We always listen to everything and it's worth it, as sometimes you hit gold. It's that first very fast gut reaction to tracks that is my deciding factor in signing something. Then it depends on the artists' own decisions and attitude whether we continue to work with them. So many people want it all right now, and don't realize it takes many years to build a stable career. Having a new or special sounding track is step one in many steps. The rest is sometimes knowing when to hold back and keep fans interested. That's very rare in new artists.
I read that you're interested in the fields of entomology, cosmology and marine biology over to the social impact of the rave generation. That´s a nice wide range. I watched a very interesting documentary about the Tresor club and the Love Parade the other day, and only kind of realized how much of a political and social message there was at the end from a generation that was sometimes just labelled as the "fun generation". I am not sure what sort of question this is leading too, but maybe you wanna say something about this topic…?
Yes, that's a very good point! That is sometimes lost inside the whole partying atmosphere. We have to remember that this is a very lucrative and life changing business created by young people, completely self funded and with no formal education.. I really believed sociologists will regard the rave generation as the true revolution in youth culture that actually worked, as opposed to the 60s, perhaps because of our internet sharing abilities. For example in Ireland, the dance music scene in the 90s did more to unite both political sides in a couple of short years than whole decades of peace talks. It was the first time ravers, rockers, gays, whites, black kids, Catholics, Protestants, hippies, yuppies, anyone at all were suddenly hanging out and partying.
"Born in Dublin, Ireland and raised in southern Spain, he chose early to drop out of normal society and engage in the extraordinary." I´d like to hear more about this "choosing to drop out of normal society." Tell me about this period of your life…
Basically I was on course to study marine biology and simultaneously got signed to a label for a tiny, first EP. It was like a big decision for me to walk away from a good college, and maybe financial security at that time, when I needed it. Looking back it was of course a no brainer idea- I mean why not bank on a career that existed only in my imagination!
Where about in the South of Spain did you grow up? I´d imagine it was this beautiful place by the sea somewhere, am I right? How has growing up there influenced you as a person and your music at the end?

Well yeah, it was beautiful in a way. Great weather, and lot of adventure but that part of Spain in that period was also a haven for crime. Post Franco underworld culture, and some very dark parts of society.. I had a real golden childhood no matter what anyone else would think and I'm eternally grateful my parents took us all around with them on their strange paths.
Last Dj/ concert you saw yourself that you really enjoyed a lot?
I had a really great time listening to the band Fever Ray recently actually. I was playing a festival and stood mesmerized watching them afterward. The crazy green lazers and their stage show is so mindblowing. They had this whole scene of a giant living room and tribal outfits on stage, very epic.
One quote you posted some time ago reads: "Life is too short." As time is something so precious, what are the things for you that have the most priority? ( besides music of course)
I'm not sure to be honest! I have only one rule, try to have as much adventure as possible, I'm constantly aware of how little time we have to do that, so I'm gonna go outside now and find out ;)
www.sianmusic.net
www.facebook.com/OctopusRecordings
https://www.facebook.com/SianOfficial
images by Mark Rabadan