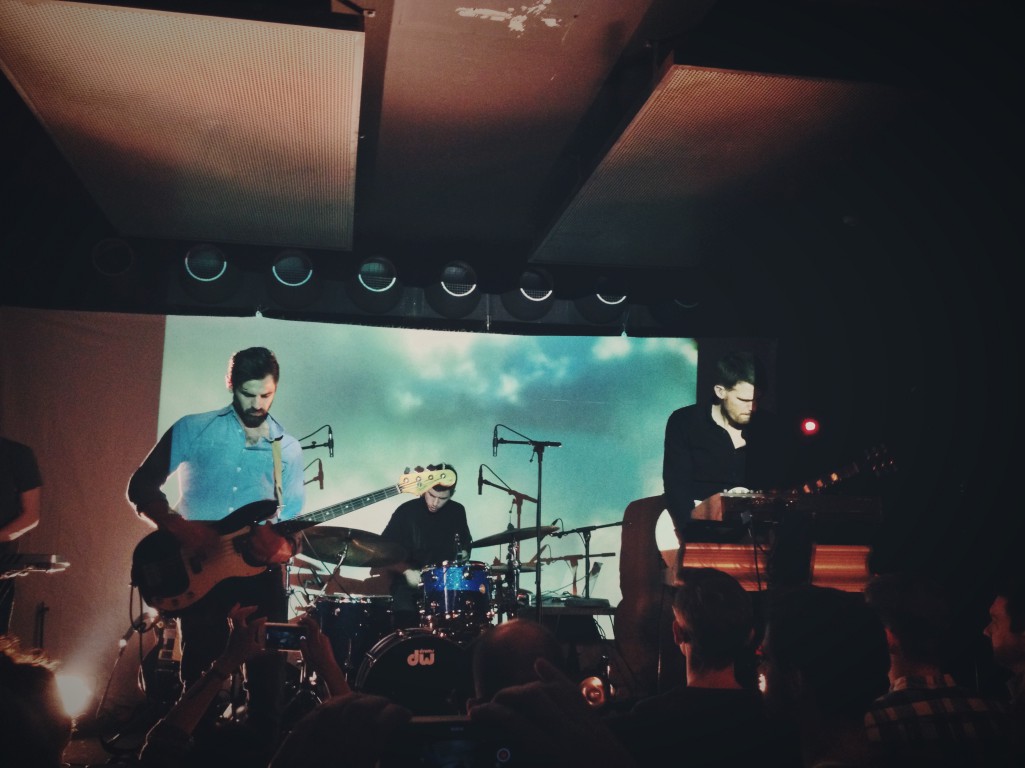 Who loves Sundays? We do, but the awarness of the upcoming week and possible obligations doesn't exactly cheer up the mood. Although, there is a good option of how to [for a moment at least] forget about this reality – like heading over to a good concert because music is just an eternal helper, right? One of our favourite musician Scott Hansen, better known as Tycho, is currently touring the world and besides that, he was finishing his short European tour in Berlin last Sunday. What a lovely coincidence! So, let's stop for a moment and take a look back onto this wonderful experience…
***
It's one of those first warm Spring evenings and we are on our way to Kreuzberg meanwhile watching the sunset from the bridge near Watergate. Yeah, it's just a cliche, nevertheless one that we will probably never get tired of. Anyway, proceeding to Schlesisches Tor, the precise location of one of those small and cosy venues [which btw Berlin has a lot to offer] called Bi Nuu. Even the atmosphere outside while we are waiting to get in feels nice, all goes well and shortly after 8 pm we are inside and looking forward to the foreband…
About 9 pm comes on stage the first member of The Von Duesz and starts to prepare his instrument which looks like one of those serious analog keyboards. A few minutes after that the rest of band arrives, the drummer and percussionist/singer. Basically they start without any heads up and I'm pleasantly suprised upon hearing the first tones. As I have expected, the music is pretty much driven by the sounds of the analog maschines and gives to the music a bit of krautrock or even psychedelia style. Although, synths are definitely the leader, in some songs the space is filled with precisely sounding percussions or even vocals, yet still with some nice melodies as a base. Nicely done!
But we all know what that evening is all about at the end. During a short break I'm just looking around and already see the happy faces. That's what Tycho's music does to you… people know what comes and they are probably already in a good mood. You can't blame them, because in a few minutes Scott and his buddies Zac Brown and Rory O'Connor (known also for his co-operation with Com Truise) will come on stage. We are excited. And suddenly we are standing right in front of them and they open the concert with the track Awake from the eponymous LP on Ghostly International. The main melody in this song is just SO simple and at the same time SO effective that I'm just standing there being totally overwhelmed. I need to say, that sound at this venue is brilliant as well, considering that we are pretty close to the stage. Every instrument sounds perfectly clear, including Scott's keyboard synths. After the last tones of Awake, he says hi to us and humbly announces about how happy he is about being back in Berlin…
Following up with two more songs from Awake album, I just feel like in a different world now. It's not just the music, it's also the stunning visuals that take you somewhere else. Scott besides being a gifted musician, is also a graphic artist [creating under the ISO50] with a very individual style of work. All covers and graphics of his work are his piece of art and during this show, the visuals are based exactly on those works. So, together with perfectly chillin' guitar/synth melodies we get to see images of the sunset on the West Coast in the US or abstract visuals with pastel colors on the screen set up behind the band. So dreamy and so well combined with the music; everything just works in a perfect balance.
Besides songs from his newest LP, Scott and his band perform pieces from the previous albums as well; for instance Dive from the self-titled LP or track Hours. The biggest suprise comes when the band plays the legendary broken-beat driven track Past Is Prologue from Tycho's debut LP. At that moment I'm feeling huge respect for the drummer as the drums in this track are pretty complicated or even polyrhythms as the base rhythm changes very quickly. The whole gig is a proof of quality musical skillz of all members. We could also hear the changes Tycho went through concerning his way of creating his music. Meanwhile older pieces are mostly based on his synth melodies and messing up with them, the tracks from Awake LP sound like from a real band — which comes from the fact that Scott brought his gig buddies already to the creating process. It's a big step forward into a good direction. I can only recommend you to see those gentlemen live because it guarantees you one of those unforgettable experience… and for the most, it drives you away from the reality for a while.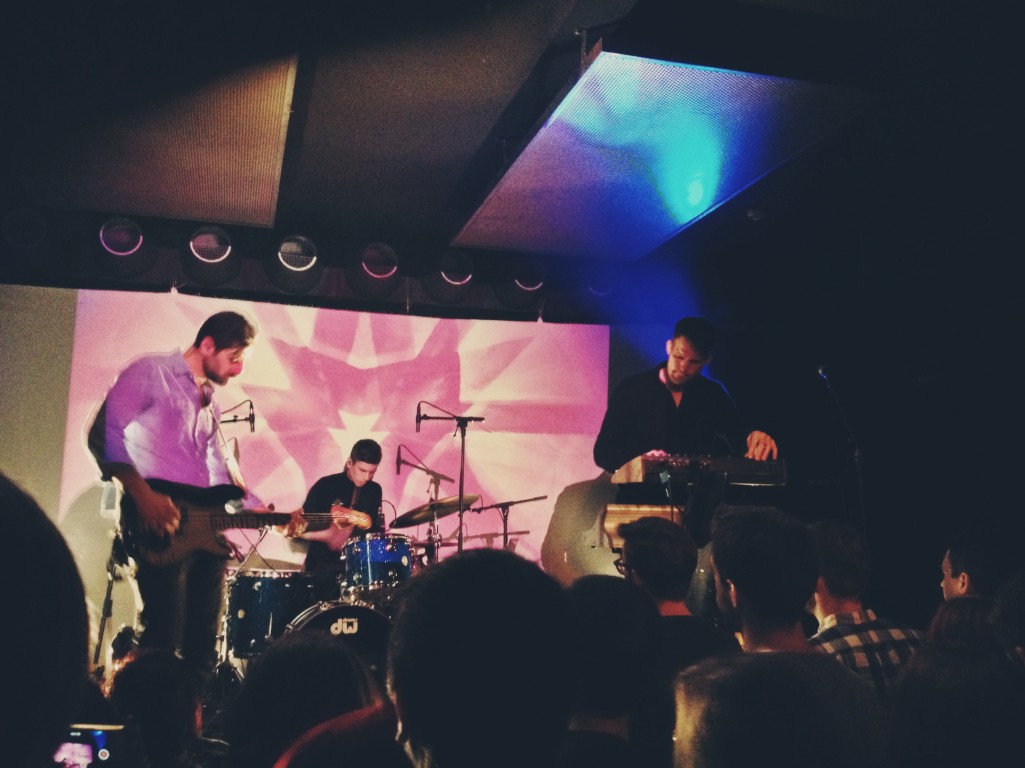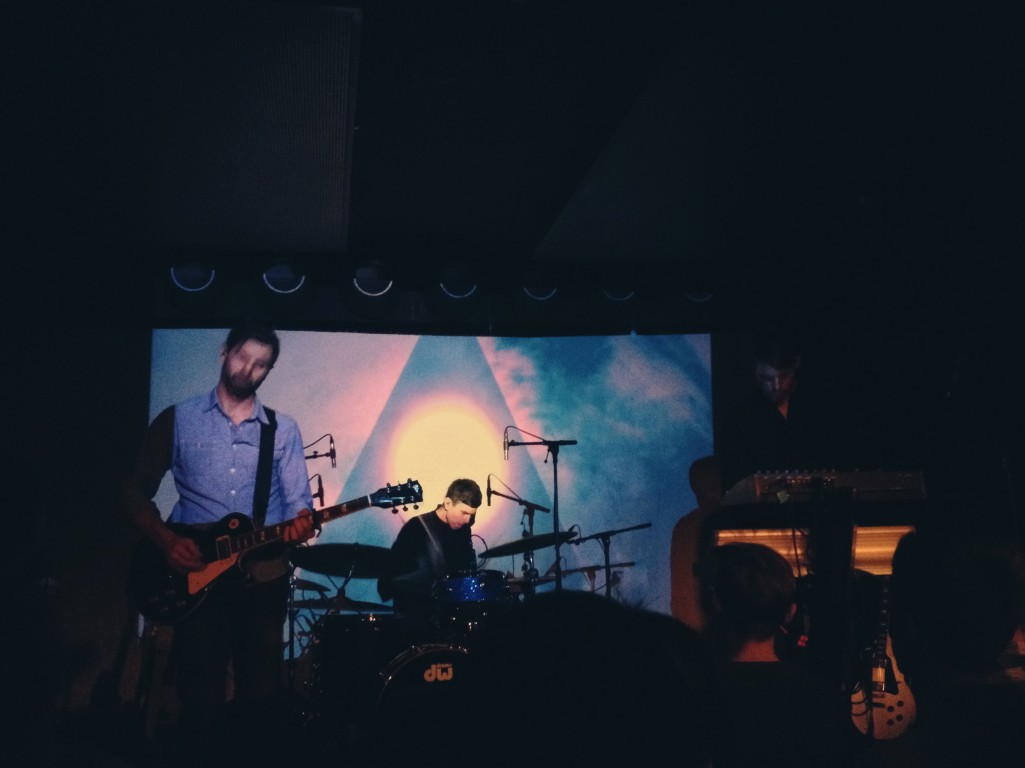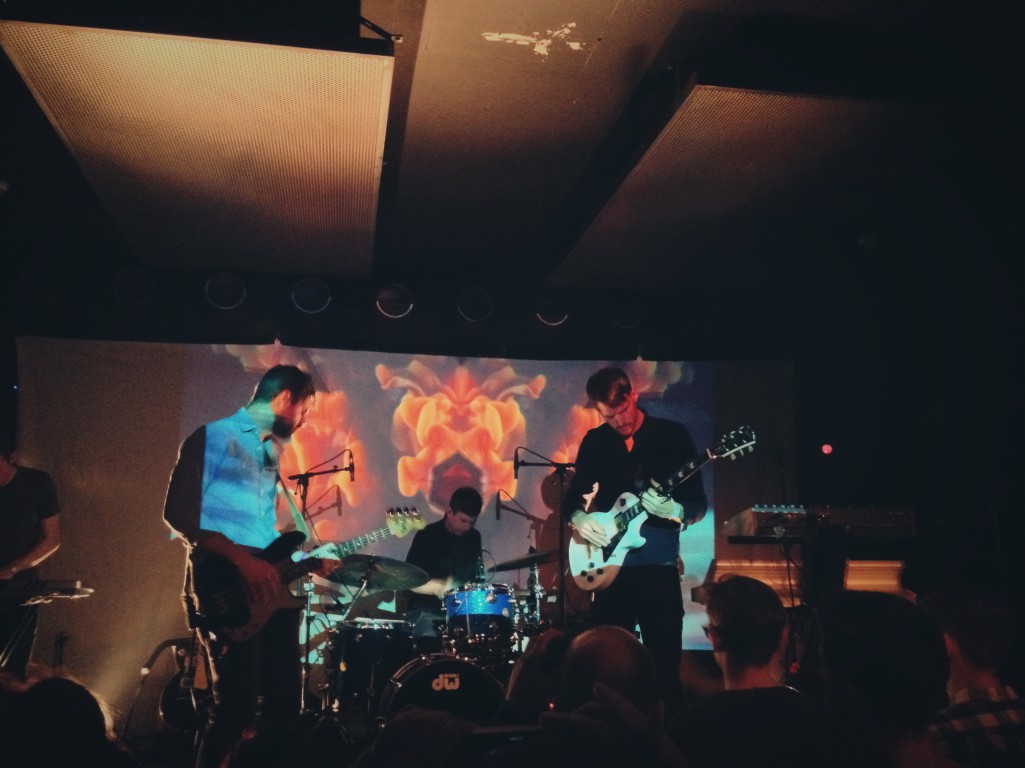 Tycho live (track Dive)

Tycho live (track Awake)