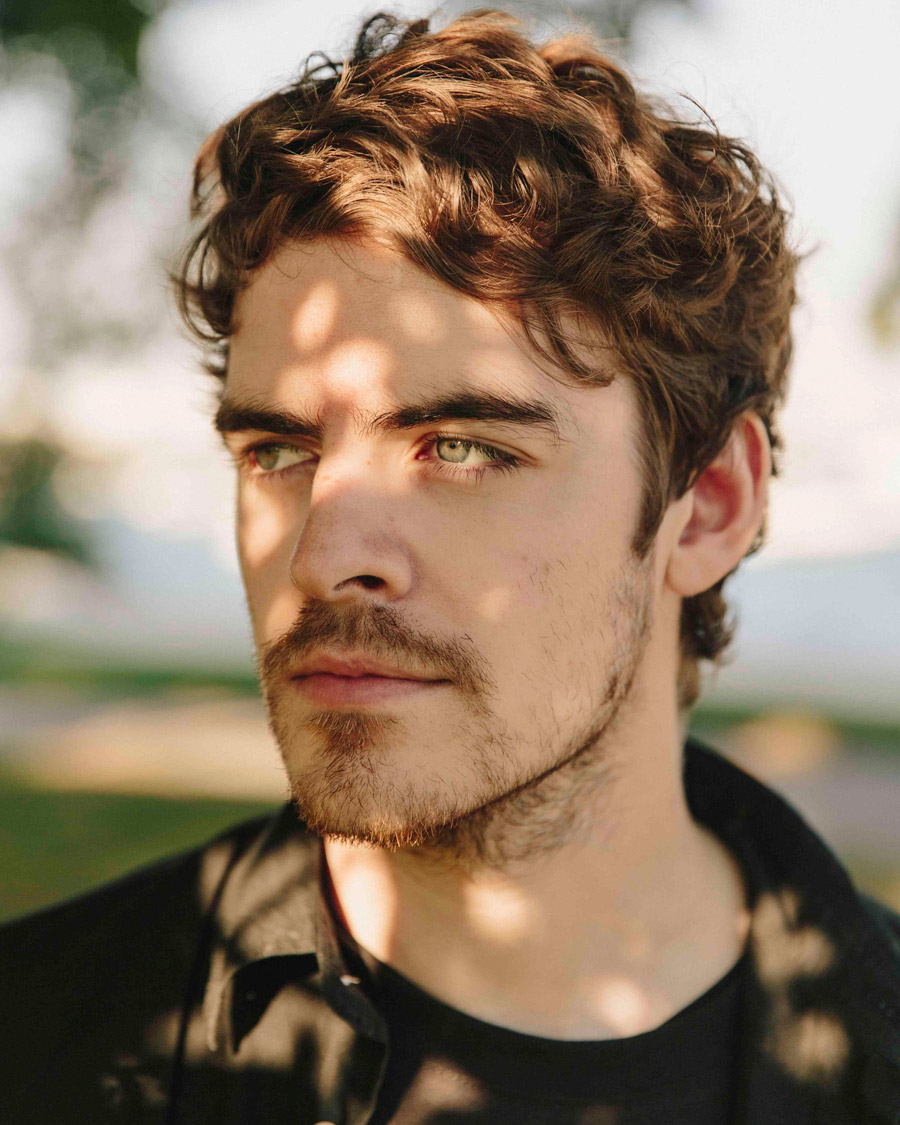 "Everything I've made and released up to this point has made me happy
and excited to share with people, and that's worked so I guess
if I just continue making myself happy hopefully it'll spread."
Canadian DJ and producer Ryan Hemsworth is coming over to Vienna for the Schwarzbrot event on the 26th of April – a date that we have already marked in our calendar. Producing for Deniro Farrar and Shady Blaze, remixes for Frank Ocean, Tinashe and Cat Power, and the Juno Award 2014 for Electronic Album of the Year for Guilt Trips which was his first solo album release, are just few of the reasons why he is on everyone´s lips at the moment. A truly melodic sound with a fresh, casual vibe attracts the listener and gets its teeth into your mind. So we had a little chat with the good looking artist and in our interview Ryan tells us about how much of himself is being reflected in his sound, how important critics are to him, where he sees the future of electronic music and about his first time visiting Vienna…
Hello Ryan, You are often considered as "a super talent" of the new generation. How important are critics for your development as an artist? Or is it something that doesn´t matter to you?
Critics and writers are important when it comes to the projection of your career and peoples' first impression of you, I think. I try not to care about what exactly is being said about me, but that's obviously hard when I'm always on my computer and stuff anyway. Everything I've made and released up to this point has made me happy and excited to share with people, and that's worked so far, so I guess if I just continue making myself happy hopefully it'll spread.
All your tracks and edits feel so lovely and casual. Is this something which can also describe your personality?
Yeah that would make sense. I definitely care the most about music that puts you into a dreamy, reflective state. I spend most of my time daydreaming.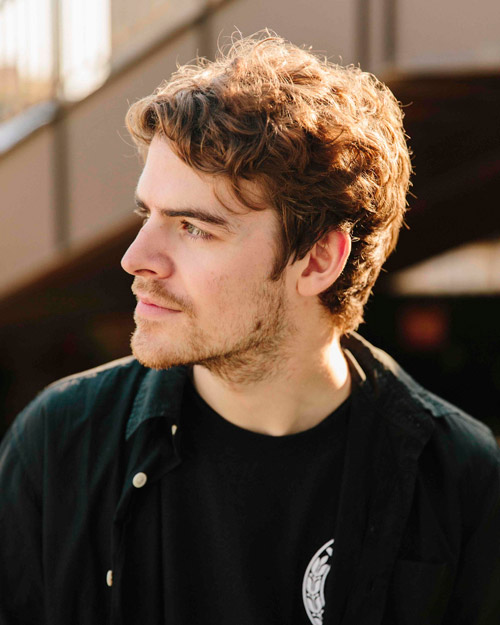 Your genre-mix is very popular these days. How do trends influence your productions? And where do you see the future of electronic music?
My favourite feeling is finding new music, and new artists, so naturally I get obsessed with that and it sometimes bleeds into my own work a little. I think that's what some people have come to appreciate from my mixes or whatever though, I jump around a lot. I think the sound of electronic music is going to do the same thing. It's going to become even less regionally-divided. Americans are going to sound like Japanese producers, for example. This is already happening, but now that it's so easy for people to collaborate over the internet, it's going to shift quite quickly.
In one interview you said that you are a fan of people who are hard working. Is this also the secret for your success?
It's definitely one of the most important parts of surviving in the music industry nowadays. You can't be as patient as artists were 10-15 years ago even. You're expected to have new material constantly, new mixes, be playing shows constantly, or else you're forgotten. It's really that simple. If you're not doing everything (unless you're some revered underground artist), you're seen as doing nothing.
And what do you enjoy doing apart of music?
I'm happiest in bed watching TV or horror movies, or finding awesome restaurants, researching video games, or walking around finding dogs to play with.
How do you create your tracks – do you work spontaneously or do you always have a specific concept in mind?
There's always some spark of an idea, which may be an entire concept for a track or just an idea for a little melody. I'm never 100% sure of where I'm going to go though, which I think is why my arrangements jump around – sometimes a bit indecisively.
You are coming to Vienna soon for the "Schwarzbrot" event. Is that your first visit to Austria and what can people expect from your set?
Yes it'll be my first time! I'm excited, I don't know what to expect from the city at all! I've heard it's gorgeous, I hope I can walk around and get lost for a little while. I'm going to try and keep my set fun! I like to take it into weird places at times, but I want people to have a good, unique time all in all.
Your best life lesson so far?
All Pokemon are unique. Even Pokemon of the same type and level grow at different rates.
And the most important thing in life?
LOLing. And eating sushi.
Any last words?
Dank und bis bald!
Thanks back und bis bald!
ryanhemsworth.com
www.facebook.com/ryanhemsworth/info
soundcloud.com/ryanhemsworth
images by Ryan Lowry