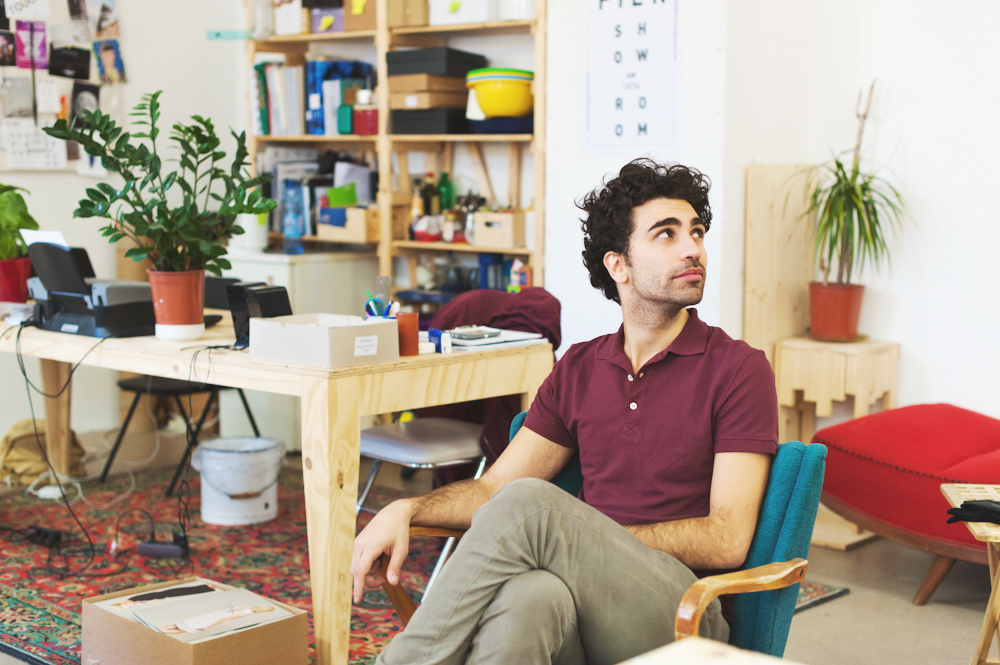 Niccolo Montanari by Elisaveta Shadrin-Hesse
"The Berlin fashion Film Festival's first edition was well received on all fronts. People were excited by our unique approach, combining fashion film with real fashion shows. "
Once a year in July, during the Berlin Fashion Week, the BfFF takes places and showcases "a curated selection of branded video content and TV commercials awarded by an international A-list jury." 2012 was the starting point for the project initated by Niccolo Montanari, Lisa Filippini, Frank Funke, and Ulf Switalski and after last year´s overwhelming closing ceremony; a Charlie le Mindu presentation at the Badeschiff Arena; we are eagerly waiting for this year´s edition. But before that we had the pleasure to talk to the four of them about how they started it all and where they think this will lead to in a couple of years; what attracted them to initiate this in Berlin and what they think of the still lasting Berlin hype after all…
Niccolo Montanari, Lisa Filippini, Frank Funke, and Ulf Switalski – you are the faces and founders behind BfFF (Berlin fashion Film Festival) – how did you initially meet? Tell shortly our readers what Berlin fashion Film Festival is all about…
NM: Lisa and I had been running the fashion events and sales agency FIER management for some time already when we started thinking about the Berlin fashion Film Festival. We noticed the rise of Fashion Film as a genre, and we thought that Berlin would be the right place to start something focused on fashion and film.
Initially it began as one of the FIER management's events. However, the more people we spoke to the more we felt that it had the potential to be an event in its own right. This was back in 2011. At the time we were in contact with ESMOD Berlin (one of Berlin fashion Film Festival's first curators). They told us to get in touch with Frank Funke, as he was also working on putting together a fashion film festival.
We met Frank, founder of the film production company H & F Furore, and soon realised that this was a perfect match. Our events skills combined with Frank's film background meant we had covered most of what we needed.
LF: The Berlin fashion Film Festival's first edition was well received on all fronts. People were excited by our unique approach, combining fashion film with real fashion shows. It was actually a bit of a shock for everyone, as no one expected a catwalk by Tom van Der Borght's right in the middle of the Berlin fashion Film Festival's Award Show.
FF: For our second edition we decided to go bigger. Ulf Switalski, founder of the PR agency Omundo Media also joined the team, bringing his PR expertise into the equation. We received plenty of quality submissions, so we decided to offer three public screenings, the Berlin fashion Film Festival Award Show and an after party. Again, the cherry on top of the second edition was without doubt Charlie le Mindu's spectacular presentation at Badeschiff Arena.
I would say that the second edition really showed us the true potential of the Berlin fashion Film Festival. We had a very interesting mix of attendees, including representatives from Prada and Armani, key press representatives from the likes of Vogue Talents and Vice Magazine, but also mainstream press like RTL Exclusiv and Bild.de.
Of course there is always room for improvement, and we have made changes for the next edition according to the feedback was have received. But everyone I spoke to about it expressed how impressed they were by the step forward we had taken from our previous edition.
When starting a project, some people have this very precise idea in mind of the ultimate goal; others start something and see where it takes them along the way.  How was your approach?
NM: A bit of both. Something that may have started as a: "Let's see where this takes us and how it's going to be received", turned into "This has potential! Let's focus on how we are going to make it work!".
We spent a lot of time thinking about what set us apart as fashion film festival, and what was our signature mark. Our conclusion was a clear focus on quality. We may not be the biggest, but we want to make sure that everything from our jury and designer selection, to our film curation and event production reaches the highest standards.
FF: Additionally, being Berlin my hometown there's a definite Berlin style about the Berlin fashion Film Festival. We see ourselves as a creative rebel, the enfant terrible of the fashion film festivals. 
I read you get a lot of submissions – how is your selection process; what is it that you are looking for exactly; like what is the sort of style you want BfFF to be connected with?
LF: As you may have seen from our previous programme, our selection focuses on quality. We take into account the production quality of the film, how the theme of fashion is used and explored, and whether the concept in itself is enticing enough to trigger something on an emotional level in the viewer.
We stay away from anything that is conventional, uninteresting and poorly executed, both from a film as well as from fashion design perspective.
You can find the Berlin fashion Film Festival guidelines on our submissions page.
Personally, I always enjoy something with a hint of humour. 
Last year's Berlin fashion Film Festival's events were awesome; I especially loved the closing ceremony with the Charlie Le Mindu show. Can we expect something similar for this year; can you already reveal something to us?
FF: Yes indeed you can. We'll have to top the "Craziest show of the week" comment RTL Exclusiv made last year, but in true Berlin fashion Film Festival style we have something just as powerful lined up. Stay tuned.
It´s an awful lot of work to organize such a big event – have there been moments in between where you felt a bit overwhelmed by it all?
NM: I'd be lying if I said that there haven't been. There are great days and awful days. Days in which you ask yourself: "Whom am I doing this for? Why do I even bother?" and other days where you think: "This is why am doing this, and I couldn't possibly be doing anything else".
My aim is to find a balance between these two extremes, but that may still take a bit of time. What I have learnt is to take breaks. I used to work myself stupid. I still do, but I now know when to take a day off when I need it. When you work for yourself, you also need to dedicate time to yourself, not just your work.
Lisa and Niccolo, you are both from Italy, how did you end up working in Berlin – what attracted you to come here?
NM: We have a bit of a mixed history. I was born in Italy, but then moved to the UK in my adolescence, whereas Lisa is half-Irish/Italian.
I moved to Berlin because I was fed up with what I was doing in the UK. I needed a change and new challenges. Lisa felt the same way about Italy. I ended up in Berlin by chance, but I was immediately attracted to it.
It's true that working in Berlin can be rather challenging, because compared to a city like London the pace is much slower, but you learn to live with it and the amount of freedom and creativity more than makes up for it.
Even though there is a lot of talk going on at the moment,that the Berlin hype is dead, I think it is still going on and there are still a lot of creative people coming here. But I hear quite often as well now that many come here with all this artistic intentions, but they end up not doing much at the end, as there is too much other distraction in the city. Would you share that opinion? I am especially curious to hear Frank´s opinion on that since you are a real Berliner, right?:)
FF: Yes, I am. And it's totally true. There are a lot of distractions in the city and the low living costs allow people to be distracted. I think this is a blessing and a curse at the same time. On one hand it allows a lot of creative freedom to try out different things, but it also doesn't urge you to work hard at becoming successful.
I don't want to talk so much about the so-called "Berlin hype"; I have very mixed feelings about it. It's definitely good for the economics of the city, but lots of Berliners are barred from this.
I have the strong belief that creative people will always come to Berlin, as long as it the city remains true to its heart. The city is a harbor for people who have different ideas or are unappreciated in their home city.
The BfFF in about 5 years….?
NM: Fashion Film as a genre is rapidly growing. It's hardly a niche product any more, and people are realising that. Our aim as fashion film festival is to become the point of reference for professionals in the advertising, film and fashion industries scouting for new trends. Considering the feedback we have received so far, we are looking to create a tight network of B2B events through the Berlin fashion Film Festival.
How important is fashion and films in your own life? Your favourite designer, and your favourite movie?
FF: I don't have ONE favourite film. I love everything that is well crafted and triggers emotions, be that an independent art house movie or a Hollywood blockbuster. Amongst some of my favourite films, the ones I have watched more than ten times include Il nuovo cinema paradiso by Giuseppe Tornatore and A Clockwork Orange by Stanley Kubrick.
LF: I studied fashion design and I ended up working in it, which is great! Film is also one of my great passions. It's great seeing some of my favourite designers/brands, such Jil Sander, Martin Margiela, and Prada, embrace this new way of presenting clothing. One of my favourite films for example is A Therapy by Roman Polanski for Prada. The reason being that it's able to combine irony, glamour and Prada's unique signature all in one.

preview 2014 / image provided by Berlin fashion Film Festival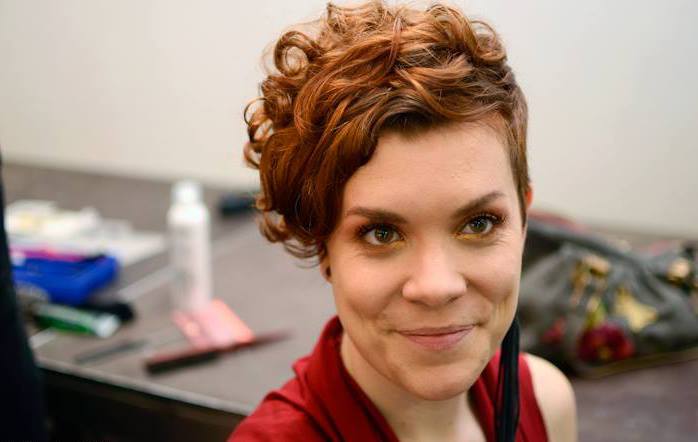 Lisa Filippini / image provided by Berlin fashion Film Festival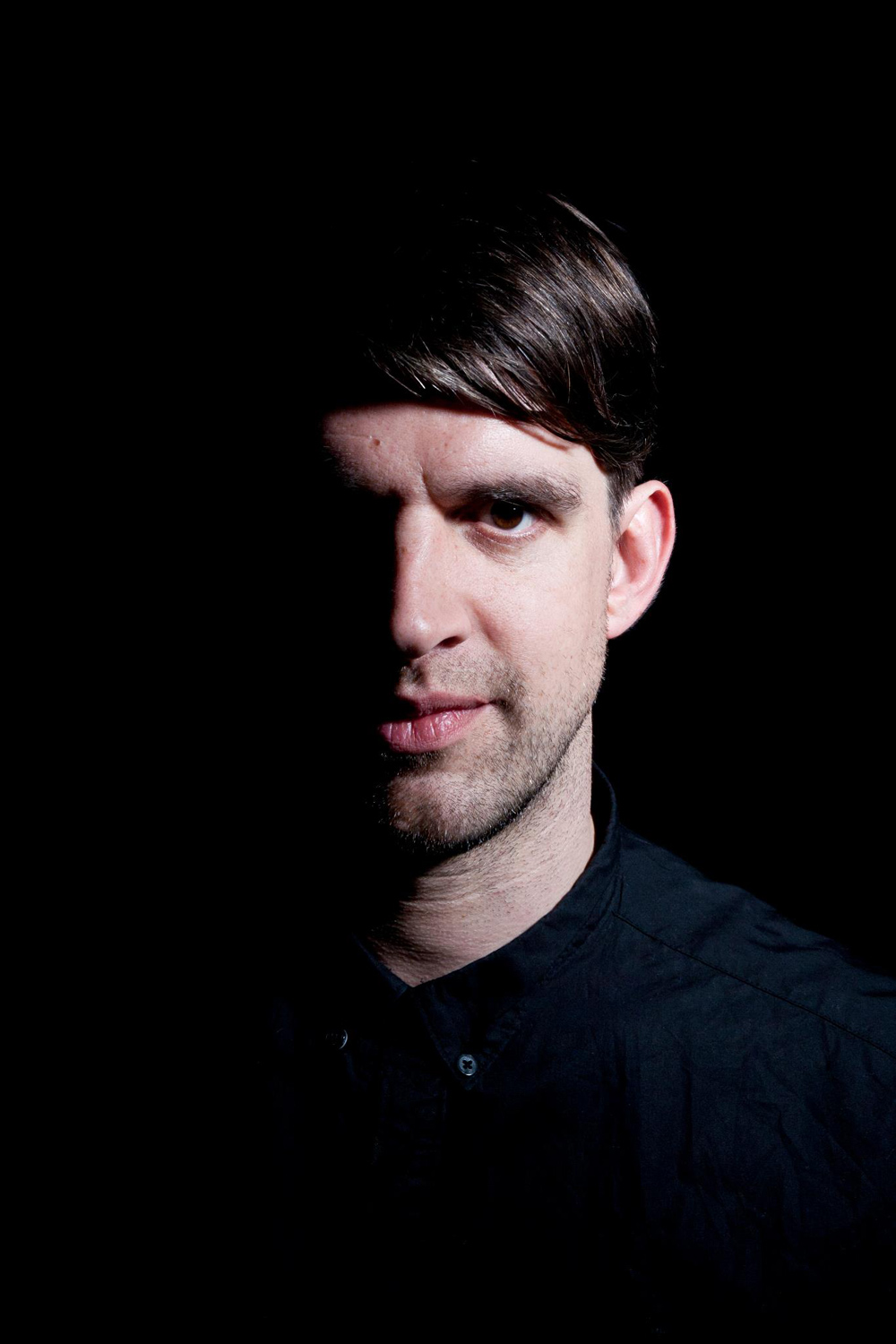 Frank Funke /image provided by Berlin fashion Film Festival