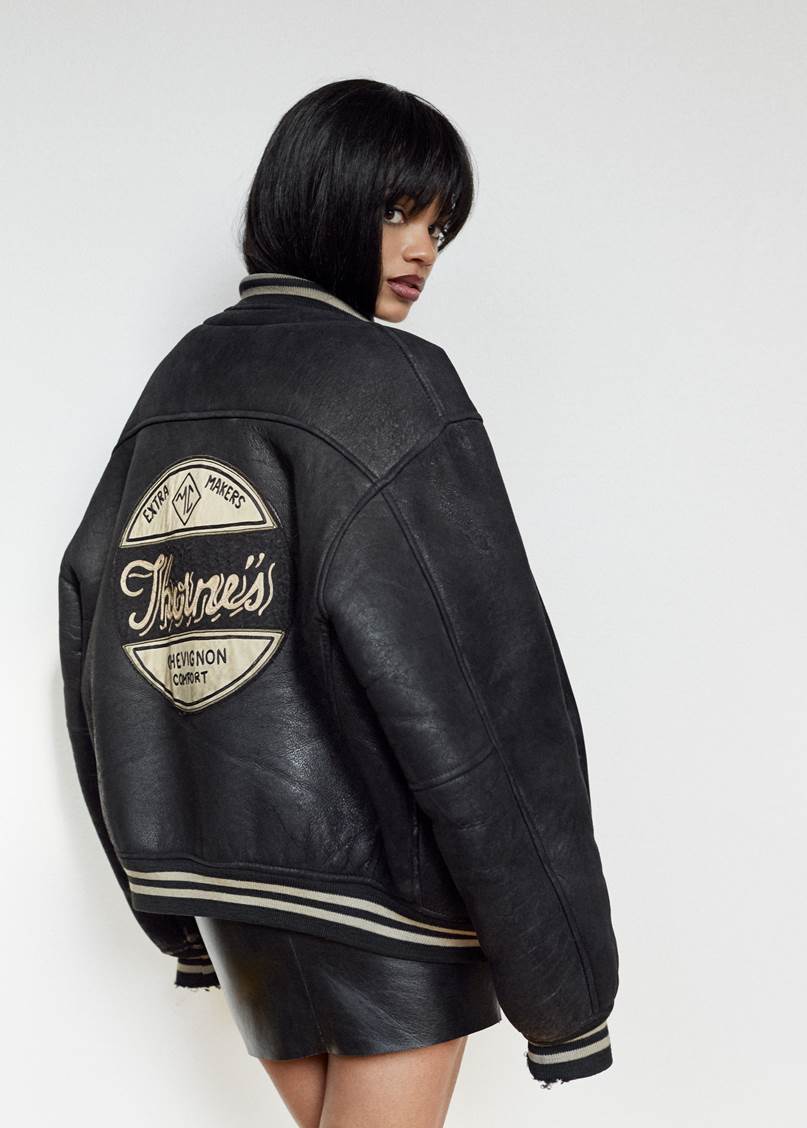 images by Jeff Boudreau
"No matter how you try to be portrayed the way you see yourself people will always perceive you according to their own views, so that can only be controlled to an extent. So don´t be scared and have fun!"
We just love the energy of this London girl

Portia Ferrari

! The young singer and model, represented by the Anti-Agency – a model agency from London that is all about: "….for people who could've been models and decided not to, for people who are too cool to be models- with real lives on the verge of exploding in music, fashion, art, illustration & other creative industries." has already had her appearance in the I-D Magazine and was the face of M.I.A's Versus Versace collaboration. We talked to Portia about her latest musical team play with London producer/remixer AttackAttackAttack and New York dance-music DJ/ producer Larry Tee for the new Super Electric Party Machine single, about what it´s like to be a young, creative in London nowadays and if art can really change the world…

"More than anything I´m just an artist. I think art comes through many forms so whatever mood I´m in, or whatever I´m drawn to, I´ll just go ahead with that." With art one sometimes also wants to put across a message to the world, is that so in your case as well?
Absolutely, my message is stay true to yourself and dont be scared to be whatever you want to be and do whatever you want to do, BE REAL otherwise whats the point? I make an example of that in everything I do.
Do you think that art can really change the world, and is that anyhow something you aspire with it?
He he, good question but really of course, art already has changed the world and will continue to do so. If I can be a part of changing even a few minds from what is normality that´s definitely something to aspire to.
You are the vocalist on the next Super Electric Party Machine (Larry Tee) single 'BodyTalk.' What´s the story behind the song?
Well, me and Larry had just recently met and he showed me some of his beats and the rest just flowed from there, I love Larry and his nights AND HIS ENERGY so we hit it off really well from the start.
And in general what´s it like to be living in London as a young person right now? I mean London has always been this really vibrant place where many trends emerged and all… does it still feel like that?
I think being young in London right now is so exciting because of how many cultures are a part of the average lifestyle; it´s becoming an available creative culture that embraces difference instead of something that is dominated by the color of your skin or religion and because of that there is a new idea of the young creative emerging it´s an available beautiful thing as long as it embraced.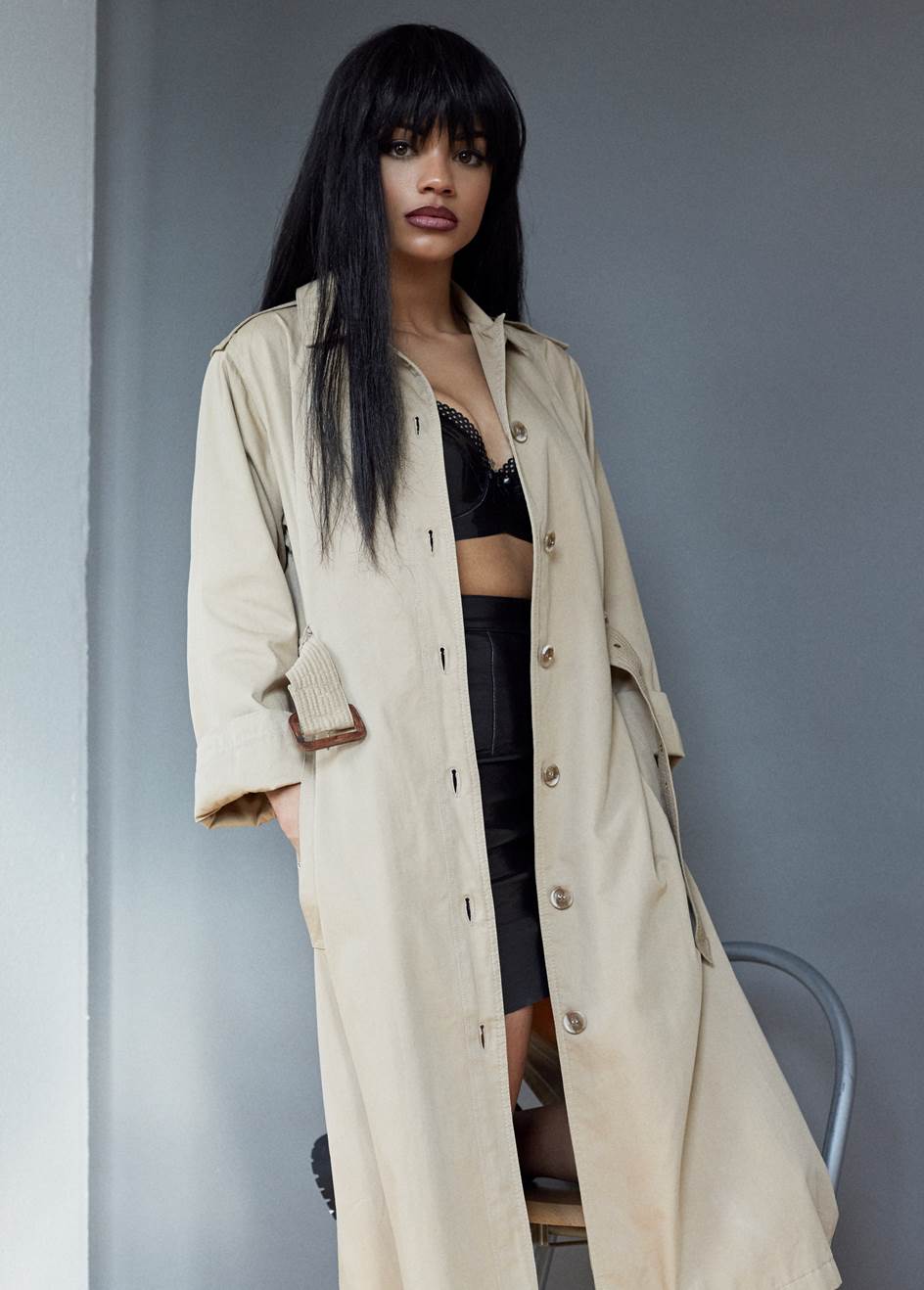 You are also modelling and you are with the Anti-Agency – a model agency from London that is all about: "….for people who could've been models and decided not to, for people who are too cool to be models- with real lives on the verge of exploding in music, fashion, art, illustration & other creative industries." So basically they are looking for models with a certain and unique personality, right?  What is your "unique asset" that makes them want to work with you?
Hm I´m not sure you know, but I do know that im not afraid to be myself and that confidence I try to instill in the people around me so maybe some find it inspiring to be around, a sort of comforting energy in not being afraid. But also I consider myself very open minded and I think having that attitude can be fun to work with- you never know if your going to like something unless you try it :)
A person or a story that has inspired you the most lately?
I can´t say someone over another because too many people inspire me in different ways, but it´s the people that dont give up and stay positive through the darkest times, everyone needs to be reminded to not let anything put out your fire because we definitely need it!
"I like doing things I'm scared of." Your biggest fears?
Being portrayed as someone im not- but to be honest no matter how you try to be portrayed the way you see yourself people will always perceive you according to their own views, so that can only be controlled to an extent. So don´t be scared and have fun! That´s the point, right?
The most important thing in life for you?
In a nutshell one of my favourite quotes is 'the greatest thing you will ever learn, is just to love and be loved in return' No one can convince me otherwise.