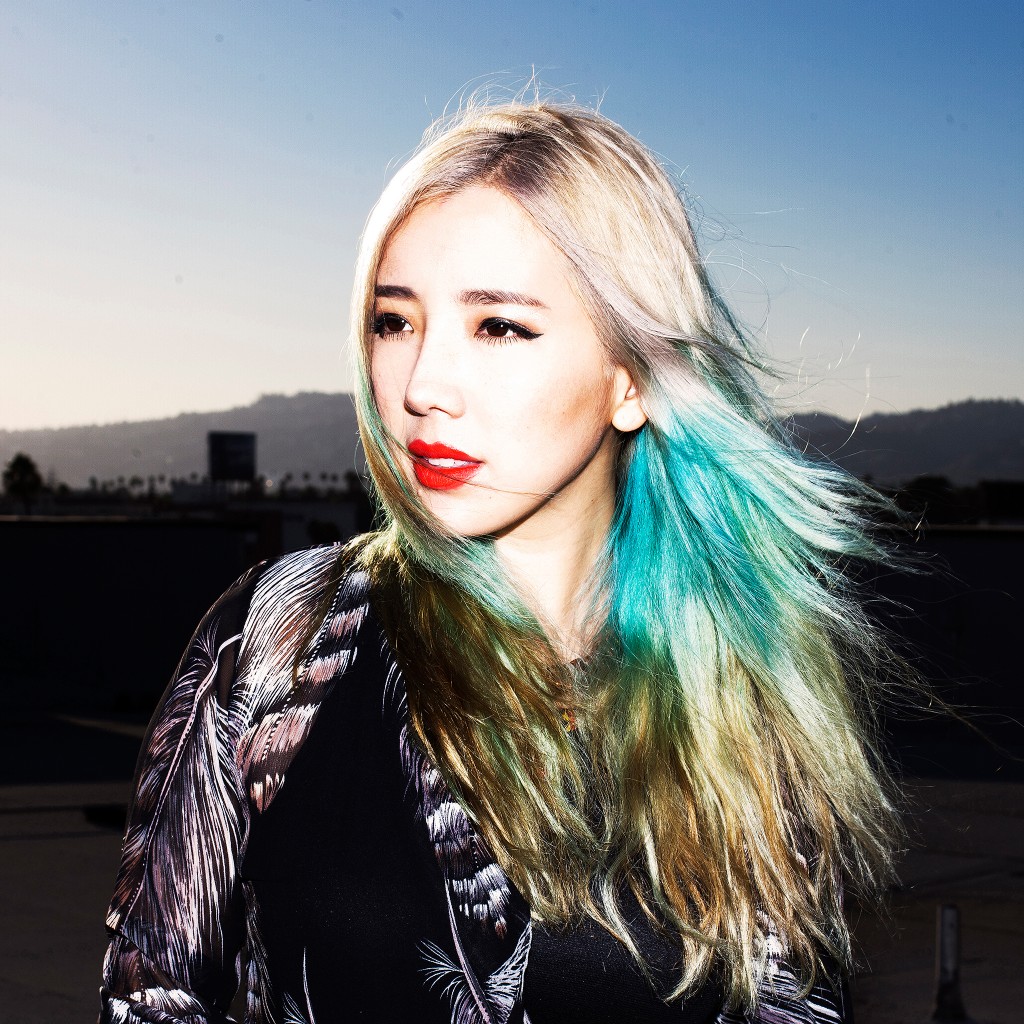 image by Nikko La Mere
"My music is a non verbal representation of who I am." So we assume Jennifer Lee alias TOKiMONSTA is a cheerful, loving and caring person with a mystery in her heart. At least this comes to mind when listening to her smooth and melodic tracks. The Los Angeles born and raised talent will enchant you as well and we talked with her about her gigs in Vienna,  what makes her happy and inspirations for writing new music.
What are you up to and did you enjoy the Sonar Festival this year?
Right now? I'm hanging out in Vienna and relaxing. Sonar was great this year. It was really nice to play there again and see how everything has changed.
What was your dream when you were a child?
When I was a child I wanted to be a veterinarian so I could help animals. That dream quickly changed when I got older.
The greatest inspirations for writing new tracks are…
I think just going through life is it's own inspiration. That sounds horribly cliche, but I have no other specific sources of inspiration.
So you are coming to Austria to play a gig at Urban Art Forms Festival and later to Schwarzbrot at Pratersauna Vienna. I am sure you are very excited and we wish you lots of fun for it! Do you have any specific ritual before going up on stage?
No specific ritual before I play. I like to get to the venue a little earlier so I can check out whoever is playing before me and hang out.
And do you have any associations with Austria, the party crowd f.e.?
I don't think I have any specific associations. Arnold Schwarzenegger was my state's governor (California) for a while, so that's about it. I've played in Vienna once before, and the crowds were wild in the best way.
Is there anything that you don't enjoy about traveling and touring?
Waking up early, not sleeping enough, not getting to see any sites. Otherwise, it's all great.
What do you want to communicate with your music?
My music is a non verbal representation of who I am.
I read your next release will be dropped out via your new label. Can you tell us anything on that so far? And do you have a name already for it?
I don't want to say too much else about it. There is a name, but I'm keeping it quite for now.
Do you actually play a lot of instruments yourself? I know you studied piano when growing up?
Yes I do. I play the piano, drums, clarinet, and I attempt to play other instruments.
What makes you happy?
Being around good people, good food, good experiences. It doesn't take too much to keep me happy–I'm a simple person in that way.
What kind of people do you dislike?
I suppose I try to find the best in everyone, but I do tend to be put off by pretentiousness.
Anything you still want to add at the end?
I'm looking forward to sharing more new music with people this year :D