"In many ways, Music is made with the sentiments we wish we could all say with words."

Jeff Mills

, is by no doubt a legend within the music industry and a genius musical communicator. A name you do not get around when it comes to talking about the biggest names in Techno.
To summarize in short his biographic stopovers: While studying architecture Mills was a DJ at the Detroit public radio station WDET. In the mid 80´s he started producing and in the 90s Jeff Mills, Robert Hood und Mastermind Mad Mike Banks aka The Martian started Underground Resistance, a music collective whose roots where characterized by the influence of mainly two bands: Public Enemy and Kraftwerk. Techno was not just a music to dance to and get high on the pulsating beat, but a witness of time and tool of communication for the last decade of the 20th century, where Jeff ( and all of us) could feel a strong sense of change all over the world. In an era where lots of technical devices found their way into our every day´s life, also the choice of afforable electronic instruments was getting more diverse. "Having these instruments/machines was not just a sign of a new era, but it would allow us to say things about who we are and where we're coming from. Our position and view about the World we all shared. This was really clear to see."
With many things changing and developing in the past 35 years of his involvment in shaping a musical genre, one thing has stayed the same though: Jeff Mills has never lost his passion for what he is doing. "I think that when you truly love something, time and the amount of it, doesn't seem to really matter as much." He will be announcing a series of other exciting projects in the latter part of 2014 and in the new year, and will also be making a welcomed return to the UKs Bloc Weekender 2015.
Jeff, what a pleasure to have you for an interview! Hope you are well. You have been doing music for over 35 years, so of course this job comes with a lot of routine now, doesn´t it? What do you do to keep the magic going, or has the magic just stayed by itself over all this time?
I think that when you truly love something, time and the amount of it, doesn't seem to really matter as much. Being involved in music is a special – it is a unique relationship with a form of communication that sometimes feels elusive to the clutches of culture. In many ways, Music is made with the sentiments we wish we could all say with words.
In the 90´s you came to Berlin for the first time. The time that everyone is still talking about nowadays, -probably one of the coolest time´s to have been in Berlin, observing the rise of the Techno and Rave culture. Did you feel at that time, that something special was happening, -did you feel this power that your music had for a whole generation and generations after that?
From my memory, a strong sense of change just wasn't there in Germany, but all over the World. Many things were changing right before our eyes. We were heading into the last and final decade of the 2oth century – the one that would catapult us into the "future". For roughly 30 years before the 1990s, all the talk and forecasting about the 21 Century was intensifying and we had sign of it. The fax machine, the pocket calculator, the mobile phone were all examples of what was coming. Music was a part of that. Electronic instruments became even more affordable and there were more brands and makers to choose from. Having these instruments/machines was not just a sign of a new era, but it would allow us to say things about who we are and where we're coming from. Our position and view about the World we all shared. This was really clear to see.
You have come such a long way within the music scene, and have seen many changes in terms of music and the way people grasp it. How would you describe the scene and your audience nowadays?
I see it as being in a stable condition considering the fact that it practically collapsed with digital file sharing and copying started by Napster, Itunes devaluating it, you tube illegally broadcasting music for free and all the other obstacles that we have to deal with in order to sell music. After all this, I can say that the industry was saved and very much belongs to the people because the industry didn't care. If the consumer wished not to have Dance Music around anymore, there were plenty of chances to axe it, but they didn't. It still survives. For us at Axis, we cautiously moved away from the conventional way of running a record label, so we were able to be flexible enough to weather most of the changes.
In an interview you said: "They'd rather talk about hot parties in Ibiza than what a record was trying to say. What would make people think of their lives outside of that party… We only want to talk about what tee-shirt a DJ wears, or the brand of headphones he uses." Do you think society has become more superficial than it used to be? And what is the main message that you want to spread with your music?
Yes, I remember saying that and I still very much believe it to be true.
Our industry of Dance Music, as wonderful as it feels and appears, is largely full of people who are DJs, people that think in a programming frame of mind, not musicians or music artist, who feel that Music is another way to say something about the reality were in. The objective of a DJ is program and play music in order to enlighten someone, so it doesn't really require any deep thought about the World around him/her. It has a clear and foreseeable goal. I think our industry is flush with DJs, but too short with the amount of artists. I think our society is as superficial as it always was. The only difference is that we more ways to receive all the activity.
What do you think about social media?
I think it has had a hugely transformable effect. Like anything with so many possibilities attached, it takes time for people to discover and weed out all the mistakes and errors before realizing what it's really useful for. I think this time has not arrived yet, but I can see that psychologically, the general public had to have something that would allow us to widen our perspectives for what may be coming in the decades and centuries to come. Communicating is one of the most important aspects of human survival.
Related to your work as an artist and considering your private life?
There isn't much distance between the two points. An artist's life is a life full of work. Knowing how people are, what they're doing and thinking about is crucial to know what needs to be addressed and/or explored.
Let´s talk a bit about this project of yours: "Emerging Crystal Universe is the 8th chapter of the Sleeper Wakes series, a science fiction story by Jeff Mills about the structure and the limits of the human life and mind, the realm of other intelligent life forms, and the many other worlds and realities beyond our imagination." Tell us a bit more about what you are doing exactly and how you got inspired to do it.
A lot of my feelings that come through these Sleeper Wakes albums are from what I imagine the situations people will be faced with in the future. The Universe is alive. There is a running system and energy that makes all this around us. And like with any natural system, it is prone to changes. These [Sleeper Wakes] albums, including the recent "Emerging Crystal Universe" come from what I see as cautionary observations, lead on by expected modifications in the cosmos. Like Science Fiction being the unproven scientific thinking of the average man/woman, conceptual Techno Music has all the perimeters that can draw such notions.    
Can you expand on the theory behind the "Emerging Crystal Universe"?
It is about a time when our Universe changes or resets itself for it's next phase or season. The album describes the activity of what could happen and how it may feel. An important thing about it is that it refers to a close relationship with the Planet of Jupiter. Our solar system's oldest and largest planet – the Mother Planet.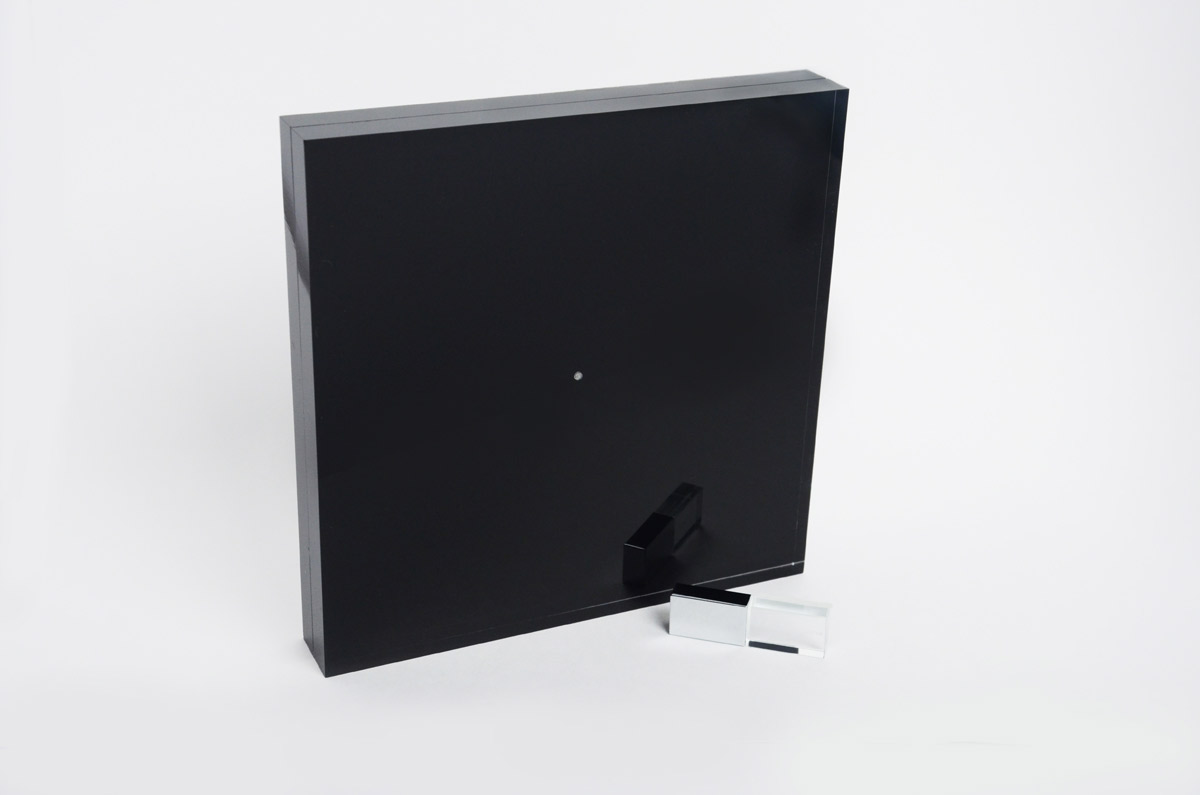 Your philosophy about life, coherences and society. Do you think that you have always reflected more on things than most? And do you feel that you understand things better now than years ago? Like the sense of life and that kind of stuff…
I'm not sure as its impossible to compare "reality notes" with what others think about, but in studying how Techno Music could be more useful, leads me to try and better understand people and where we're all headed. As I grow older, I tend to notice the subtitles of life more – in sound and music as well – more sensitive to what it is we're wishing to have by listening to music, looking at art, watching cinema or a live performance. The question: "What is all this for and what it is we think we're doing" is pondered a lot.
In an interview you said that you are more interested in the future rather than the past, as you can change it. But you also said that if you could change one thing in the past then you would have continued a bit longer to deal with hip hop. Do you think that you would have become a different person than you are nowadays if you would have done so?
I think I would have changed a bit. The thing I admired about Hip Hop was that it largely functions on artistic and creative mastery. The beats, the rhymes, the overblown characters are all examples of species wanting to reach out and up for more existence and presence. If I had stayed longer in that style of Music, I'm sure I would have discovered much more as it grew older and even more enhanced.     
Does the thing we occupy ourselves with change our path in life and personality fundamentally?
Yes, but not all the time. In each one of our lives, there are particular times when we're more vulnerable than others. The people we're around, the things people say or do shapes our view of the World. We justify our beliefs and actions based on what we sense to be morally and legally right. So, sometimes we purposely flirt and do wrong because we know what being right does. What to be considered a renegade? Then, act or dress like a hipster. What to be considered a person that is spiritually free? Then, act you wish and want nothing.
Interview and Text by Sigrun Guggenberger