Each of us has his own path. We develop our inner selfs so we can create something beyond us. What remains the same is that we all try to find a purpose on this path. For Swedish born artist Olof Melander the purpose is to make a music. His journey started when he created mixes for his radio show on a student radio. Later he started messing around with various sound elements and textures and putting together beautiful soundscapes which he unveiled on his debut LP titled Inner Worlds. As the title suggests Olof dedicated his debut to the journey to one's inner self. With musical background and influences in free jazz, hip hop, dub and electronic music he continued with experimenting and creating new sound combinations and seductive rhythm variations. As a result of this the Path LP was born. Olof talked to us about the process behind making this record and premieres the track title Strength exclusive on C-Heads.
You started to make the music around 5 years ago. What came before? Have you always been drawn to creative stuff or activities?
Yes, I started making music roughly 5 years ago and before that I had my own radio show on Radio AF a student radio station in Lund and Dj'd and did mixes. At that point I began messing around with more textural soundscapes and it organically grew into what I'm making today. Music has always been the love of my life along with drawing and printmaking and I have always been involved with different creative activities, I really like having several outputs and not just one stream.
I read in your bio that you study creative music technology at Falmouth University, UK. Do you have any mentors there? Do you think it's important to get a proper musical education when one wants to be a musical artist?
I'm doing my third and last year at the University right now. I had a great tutor Federico Rueben for my first two years. He taught me a lot about Max MSP coding, introduced me to older electronic music such as Delia Derbyshire, Pierre Schaeffer and Daphne Oram. He has unfortunately left the university now but he had a great impact on me. But I don't generally think it is important for an artist to get a musical education; most artists I listen to don't have a musical education. For me it was about facing new challenges, going to a different country, meeting new people and being able to just focus on music full time for three years. It is a great feeling being around people who love music as much as I do, very inspiring environment to be in.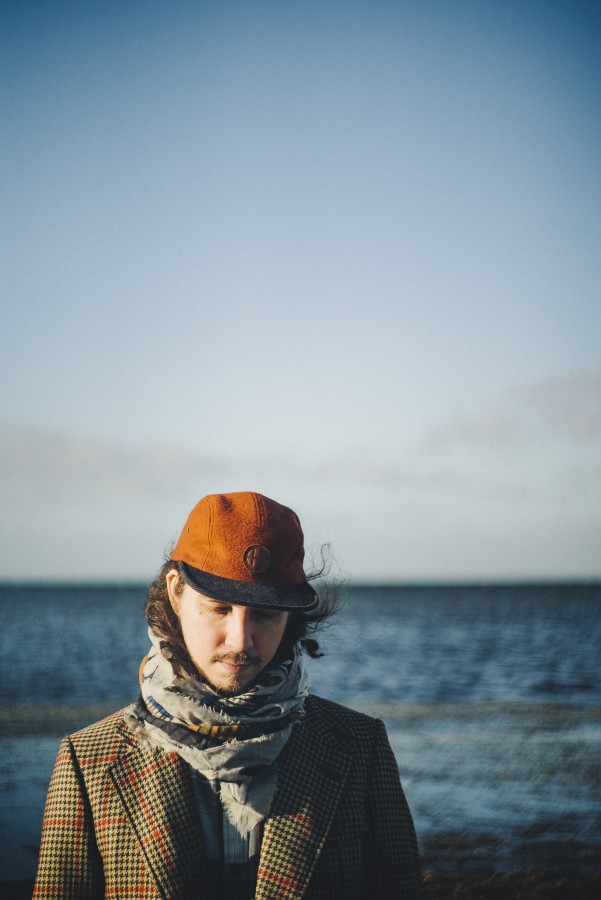 You come from Sweden, correct? Will you come back to your home country after finishing the college? Or is it better for you as a musician to stay in the UK?
Yes, I'm from Malmö in the south of Sweden. I haven't fully decided what will happen after University, Falmouth where I study is an amazing place, a bit small but with great scenery and lovely people. I would like to stay there for a while but I have my base and two cats back in Malmö, so I will see what will happen. I'm not sure if it is better for me as a musician to stay in the UK, I live really close to Copenhagen and there's a great vibrant music scene, a lot of friends I work with and it's easy to travel wherever I need to go from there. My dream would be to have a house somewhere remote with a studio and closeness to nature.
Your newest record is titled simply: the Path. So, tell us, what was the path like while you were recording tracks for this album?
"The Path" represents a personal transformation as well as a physical one, moving from a city to a rural sea town and being able to be closer to nature and the sea, this change had a big influence on the album. On a personal level it signifies a musical development in terms of trying out new ways of making music from what I was used to, switching from more software based techniques to hardware. I worked with more live recorded elements such as bass, drums and percussive features, playing around with some new synths for example the microKorg and microBrute. I made this album alone but I had people around me from the university that I could bounce ideas of which helped me a lot, it was great to have some outside opinions when I was deep in the making of this album.
What was the best moment when you were recording The Path LP?
I think the best moment for me was the end result, each track on the album plays of each other and they are linked together. When I recorded this album I balanced that with university work and my head was filled with a lot of different directions and inputs so when the record was finished there were some sort of closure.
Your bio also says that when you are not making music, you are occupied by drawing and making collages which leads me to the question – did you make the cover of The Path by yourself? It's a beautiful image.
Drawing has always had a huge role in my life even though I haven't been able to concentrate that much on it lately because music has been taking a lot of focus but I'm starting to get more and more back into it now. The cover for the record was made by a guy called Fybe:one or Greg Haynes, he's a great artist and did an amazing job of really capturing what I envisioned for it visually.
Are you planning to hit the road with the new record? If so, where can we see & hear you?
I'm not sure how touring looks yet; I'm looking into different options right now and would love to hit the road with this album. I'll get back to you when there is something concrete!
If you could keep one memory from your life – what would that be?
Very hard to choose just one memory but a great memory is when I met my girlfriend roughly ten years ago. I fell down some stairs at a nightclub in front of her but we ended up drinking wine all night in her kitchen so I didn't completely mess up. A great musical memory for me was to join the Project Mooncircle family – the label I have been following for many years and now I release music with them!
The Path LP will be released on January 22nd 2016 on Project Mooncircle.
Photo by Martin Hallberg.