Meet Julia Nakagawa, Tokyo's IT girl!  She started working in a well-known store in Harajuku named Avantgarde (anyone worked there became a style icon of their own but Julia was by far the most famous and gained a large amount of attention.) The moment she stepped out to parties and main locations everyone wanted to be her!
First and for most, for any one who doesn't know you close and personally, you definitely have this mysterious aura that makes people want to get to know you. That being said, what's the biggest misconception people have about you?
Most people tell me I am quiet, but I am actually really talkative.
Continuing about your personality, what's something know would ever guess about you? For instance, what's a personality trait you have that would surprise people?
I can drink A LOT!!! LOL.
It's never been a secret that you are by far one of Tokyo's most influential style icons but do you/have you ever felt pressure when getting dressed to live up to the "style icon" status, or have you always just dressed for yourself?
I really have not given that such a thought! For me, I decide what to wear by how I am feeling.
You're extremely humble for being such a fashion icon. How do you feel and what do you think when you see so many girls adoring and being inspired by your signature style? If they could ask you for 1 fashion tip, what would you tell them?
Well firstly, it would be really great to think that I may actually be a fashion icon! But I have a weak stomach and my stomach sticks out a bit, so I wear high waisted jeans and try my best to look fashionable by wearing what would suit my figure the best and flatter it most.
Being a style influencer, you've done your fair share of photo shoots. Is there one photo shoot in particular that sticks out? What's the craziest shoot you've done and what's one of the best memories from a shoot you've had?
Doing photo shoots with Maya is always crazy and fun! I have lots of great memories from a photo shoot for Tank magaine that Dasha Love shot of me and a friend and Maya styled!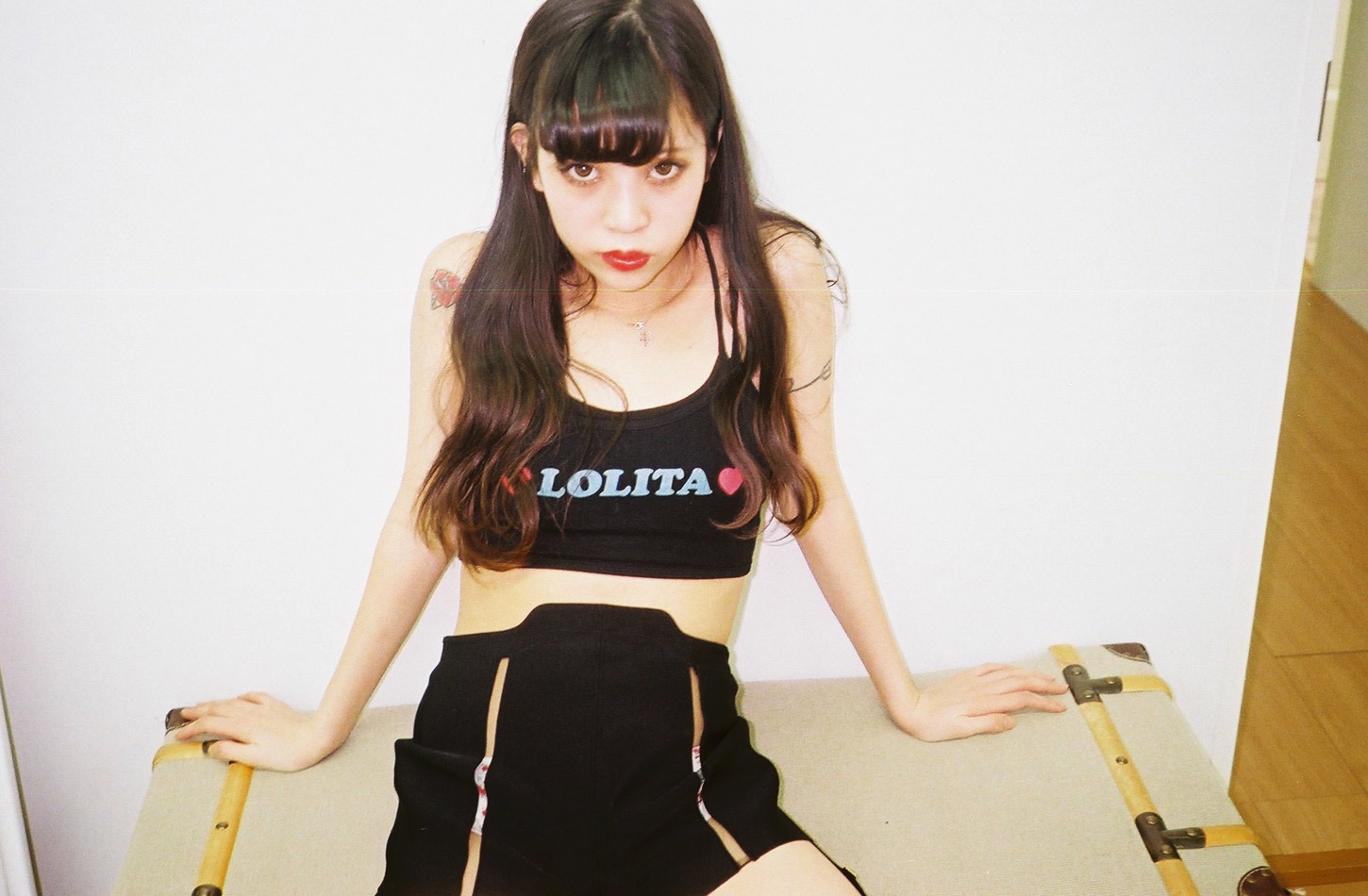 "I just get a tattoo when I want one, so I can't say that each one has a deep meaning."
Tokyo is crazy and filled with anything you could dream of. You're always ahead of the game with locations so what is your "must-go-to" restaurant and "must-go-to" bar?
If it's Japanese food, "Kinsai" or "Yamaya" in Nakameguro! Then "Golden Bowl" in Shibuya! I also go to a lot bars in Nakameguro though.
I know you are interested in getting into the Art Directing and Set Designing industry. When did you first start to get interested in that field? Do you have any future plans of pursuing that career?
I became interested around the time I was seventeen years old! I want to proceed with my plan to pursue that career slowly but surely in secret! LOL.
Back to trend setting, you used to wear a mask (the ones all Japanese people wear to prevent illness) on the lower half of your face to make you face look thinner. It worked and was genius BUT now they are selling masks specifically to be worn like that, to make your face thinner! Did it frustrate you when you first saw that?
I knew that they were popular! I think that it's great that there are so many varieties of masks out now.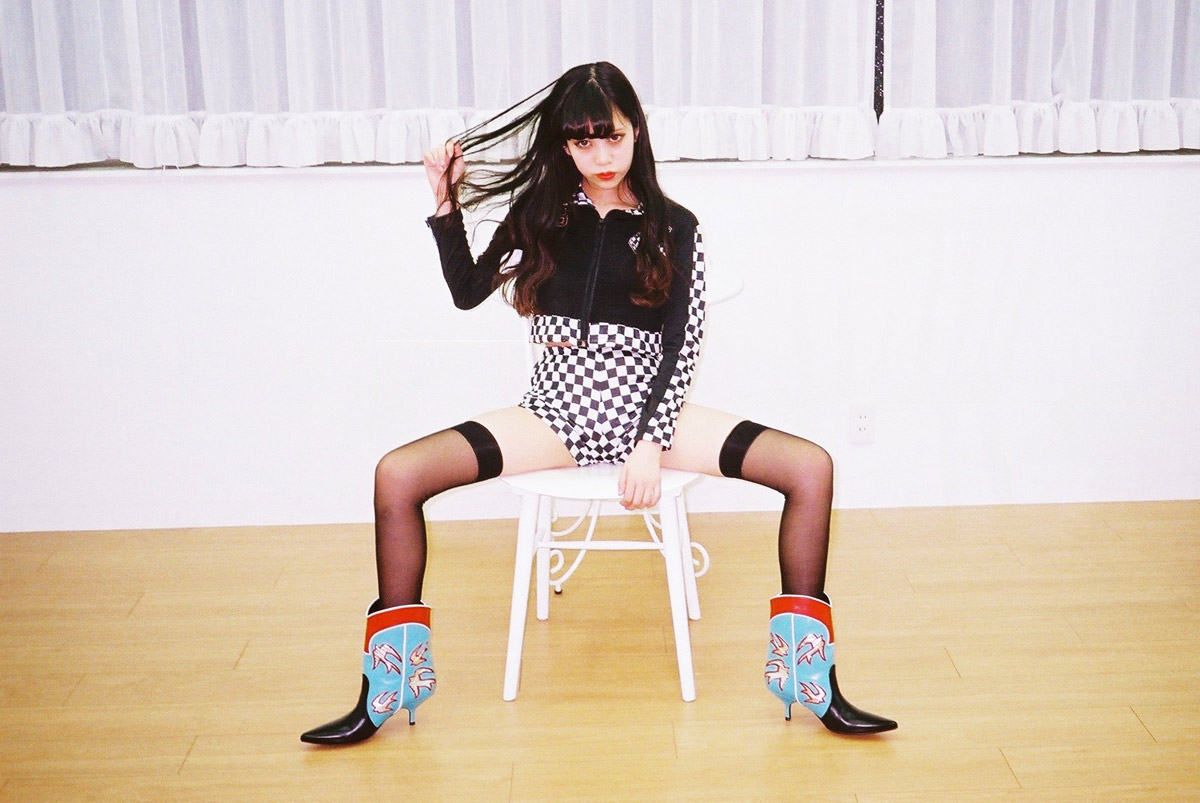 "Most people tell me I am quiet, but I am actually really talkative."
You have quite a number of tattoos, all with the same color scheme. I even designed your newest tattoo! (And you wrote out mine!) Does each tattoo have a meaning? If so, what does each represent? And which one's your favorite?
I just get a tattoo when I want one, so I can't say that each one has a deep meaning. But the ones I love are the "heart with an arrow" on my left arm, and the most recent one, "a heart" that Maya designed!
Something a lot of people don't know is that you're actually ¼ British. Do you think being ¼ British has any influence on your personality or any other areas of yourself? (Considering you have a more international personality than the 100% Japanese person.)
I really don't know if it really influences me, but maybe it does in the way that I try to be positive and try to express myself. Other than that I really don't think there is any difference.