Tokyo is THE city that has everything you could dream of. Including some of the most cutting edge fashion brands and stores.
One store in Harajuku quickly rose to fame and now is one of the most popular destinations in Japan. Not just for Japanese natives, but for foreigners as well, including people like Ariana Grande. That store is called"Bubbles" and now has 3 locations in major cities. So I decided to photograph my dear friend and the woman behind the success Momo, and couple of popular staff members Rina and Michi, as well as interviewing her about everything from the beginning to what she sees for the future. Have a look into their webshop here.
Photography by Maya Kibbel
Interview by Maya Kibbel
First off, Bubbles (Harajuku) used to have a different owner and image, how did you step in and make it into your own vision?
Momo: I loved the selected vintage items, store interior and vision of the previous store. When I first started to work at Bubbles, I was into girly-mixed style. The entire staff gave input of what they liked and with my input and vision at the center, we gradually started to incorporate those inputs to the store. Since the entire staff was keen on trends and loved new stuff, many great and new things started to develop. First we started with remaking old clothes, making DIY accessories and which added something different to the store. Gradually, we started making our original items (girly items and BAD items), as well as still selling vintage clothes. There were very few stores that offered such variety of styles at that time, so I think people in Harajuku embraced us! I also think the interior of the store, which looks like a flipped over toy box, is also an attraction! I want the customers to be like on a treasure hunt, trying to look for the item they want as they go through the store. That is the kind of place I envisioned.
Last year you completely redid the store and it is by far the coolest store I've ever been to. (Which is also where we shot this spread!) It is truly every girl's fairy tale land! What were your inspirations when designing this Bubbles world?
Momo: Thank you for your compliment!! I wanted people to get excited with anticipation when they came to the store, like if you went to an amusement park. With the interior design image, the staff wanted it to look like a "dream like room" and decorate it with items that people would say, "These are the kind of things that make a store look cute." We all came up with ideas for an ideal store. With all that in mind, we started to renovate with the theme "pink hotel"! There's artificial grass, a "shower" as a fitting room, a bed in the store and you can see the stars through the window… As the focal point, we decided to put a candy wagon that we all dreamed of at the center of the store. We thought if there were clothing and accessories displayed in the candy wagon, it would look cute and make the customers more excited. We even put a small candy wagon outside the store and people take photos in it and post it on Instagram. We're very happy!
It's only been a little over two year from the time you started working in Bubbles with the previous owner, to the big change of you taking over? How does the speed of the success make you feel?
Momo: It wasn't just because of me! LOL. Each member of the staff in Bubbles is unique, attractive and is a fan of the brand. They all shared how great Bubbles is at the store and on social media. This also helped. The timing of our renovation couldn't have been better as customers have always thought of Bubbles as cutting edge and doing new things. We were able to grow because of so many elements working together in perfect timing!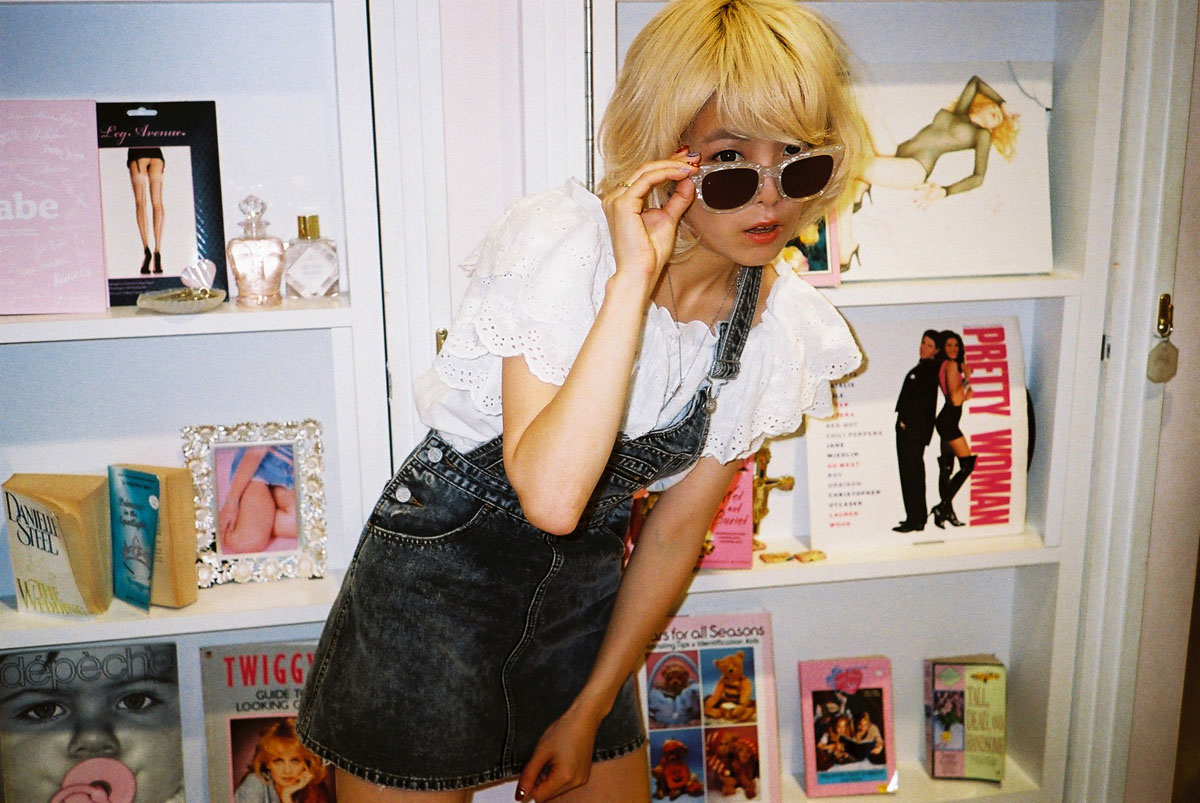 "I choose clothes that feel good, comfortable and that last a long time."
You were born in Hokkaido, which is the very north island in Japan. When did you move down to Tokyo and what was the reason you moved?
Momo: When I was in junior high, I decided that I wanted to work in the fashion world in the future. When I graduated high school, I decided to move to Tokyo, the fashion capital of Japan. Because I lived in the countryside there were few places to shop and Internet shopping wasn't available back then. So I think I was more interested in "clothes" and "fashion" than the average person. So with this hunger, I studied in college and 3 to 5 days a week I'd go to Harajuku, observe fashionable people and go to stores. laughs.
You have a very unique style and have been quite a fashion icon in Japan for a while now. Has your fashion changed at all over the past few years? Are there any things or people that inspire the way you dress?
Momo: Thank you for the compliment. I worked at a stocking store called Avantegarde (that's where I met Maya!), fortunately I was featured in many different social media sources. I wore really loud clothes back then. I was greatly influenced by Jeremy Scott and Meadham Kirchhoff. I loved fashion that popped and gave a happy vibe. Anyway, I just loved fashion. Maybe, I'm a bit more grown up now. laughs. I don't just try to stand out but I try to balance things and think of what to wear depending on the TPO. That's how I enjoy fashion now. Also, I choose clothes that feel good, comfortable and that last a long time. I'm very inspired by Chloe Sevigny. I love her healthy, girly style. I love it that no matter how old she gets, she's still charming and enjoys fashion.
Back to Bubbles, you also opened a store in Shibuya and Osaka. You have conquered all the major cities to have stores in. How does that make you feel? Do you ever find yourself in shock?
Momo: We are definitely lucky. I think it is incredible that I got to be a part of seeing a small, vintage store grow to be such a big success! Of course there were many things that were hard and difficult, but looking back at them now, they were all interesting. Bubbles is still going to grow big, so please look forward to it. What's shocked me was when Ariana Grande came to the store and that in a teen magazine, Bubbles was picked as the number one place to visit. (Even though it was competing against many theme parks here.) That was shocking.
As a very busy entrepreneur, how do you wind down and spend your free time?
Momo: More than anything else, I sleep! And eat delicious food! Also, I love doing laundry!
Lastly, do you have any new goals you can share with us, regarding Bubbles or your own personal aspirations?
Momo: Please keep checking out Bubbles, I will be challenging myself to do new and interesting things for the store! As for my personal life, I'm thinking that it is time for a baby. I'm hoping to continue working in fashion with my new family!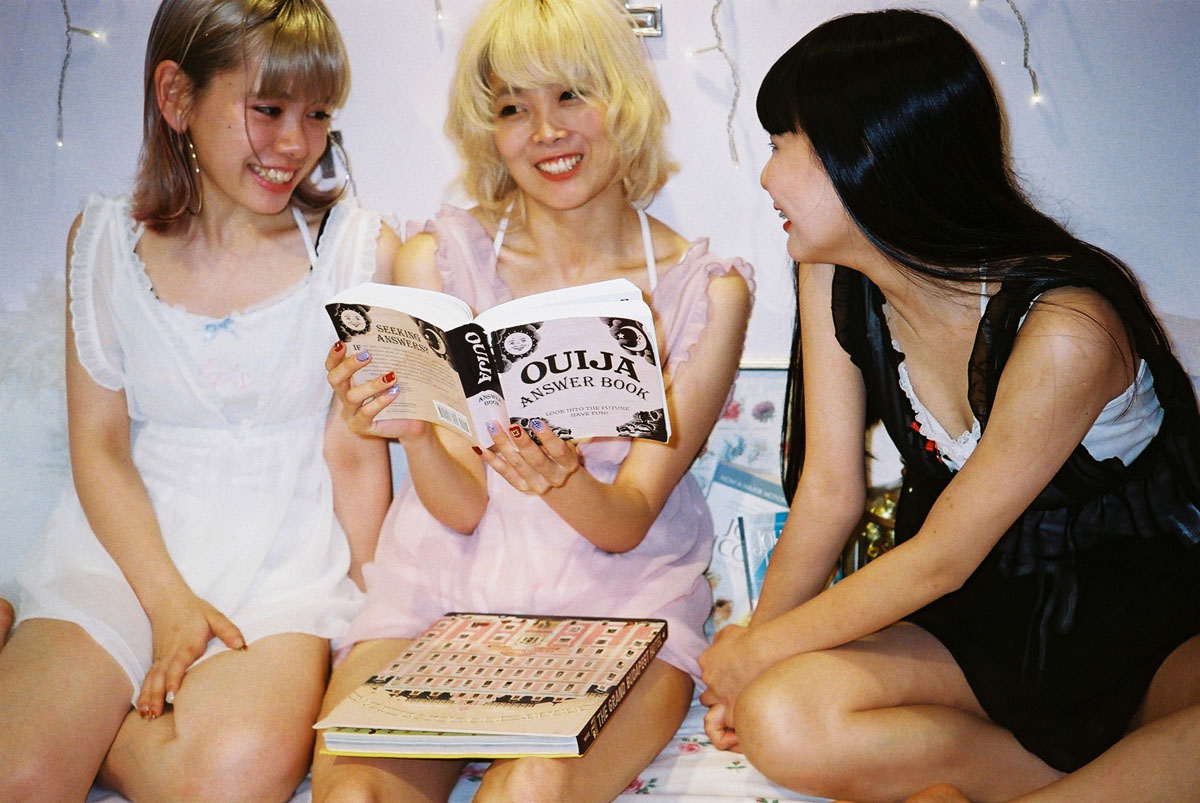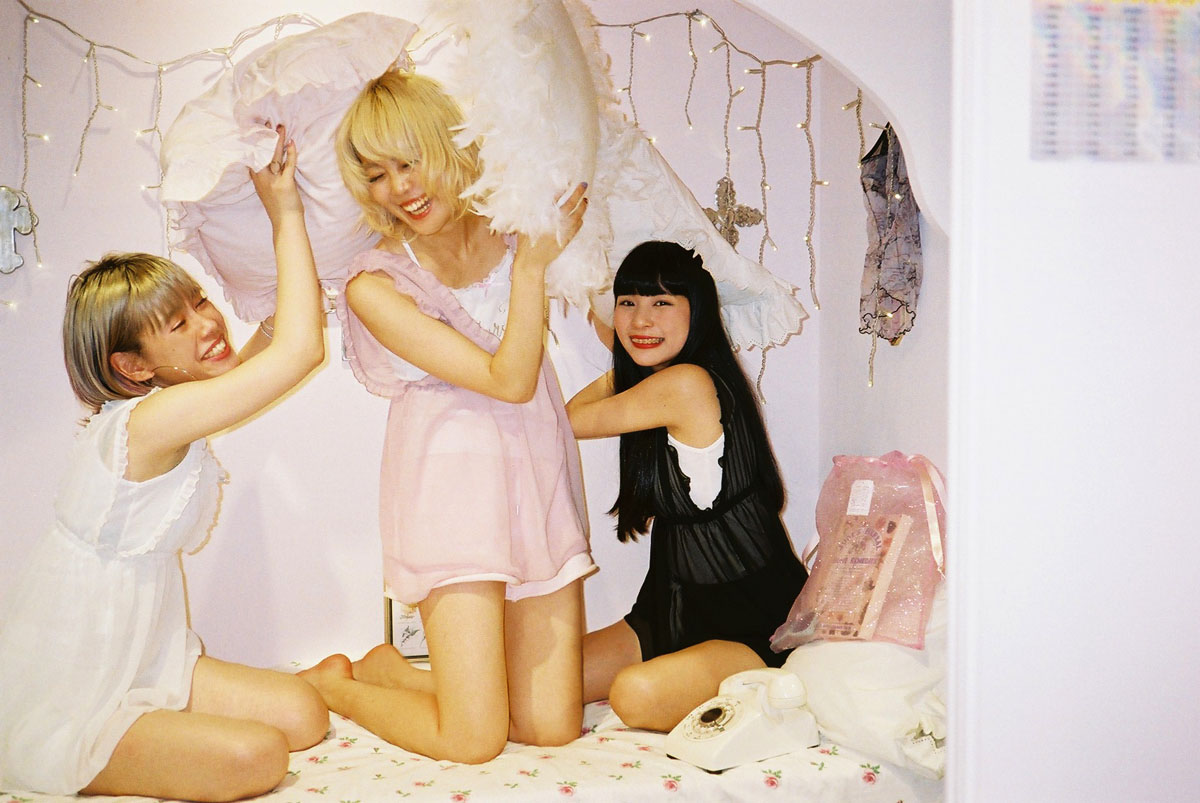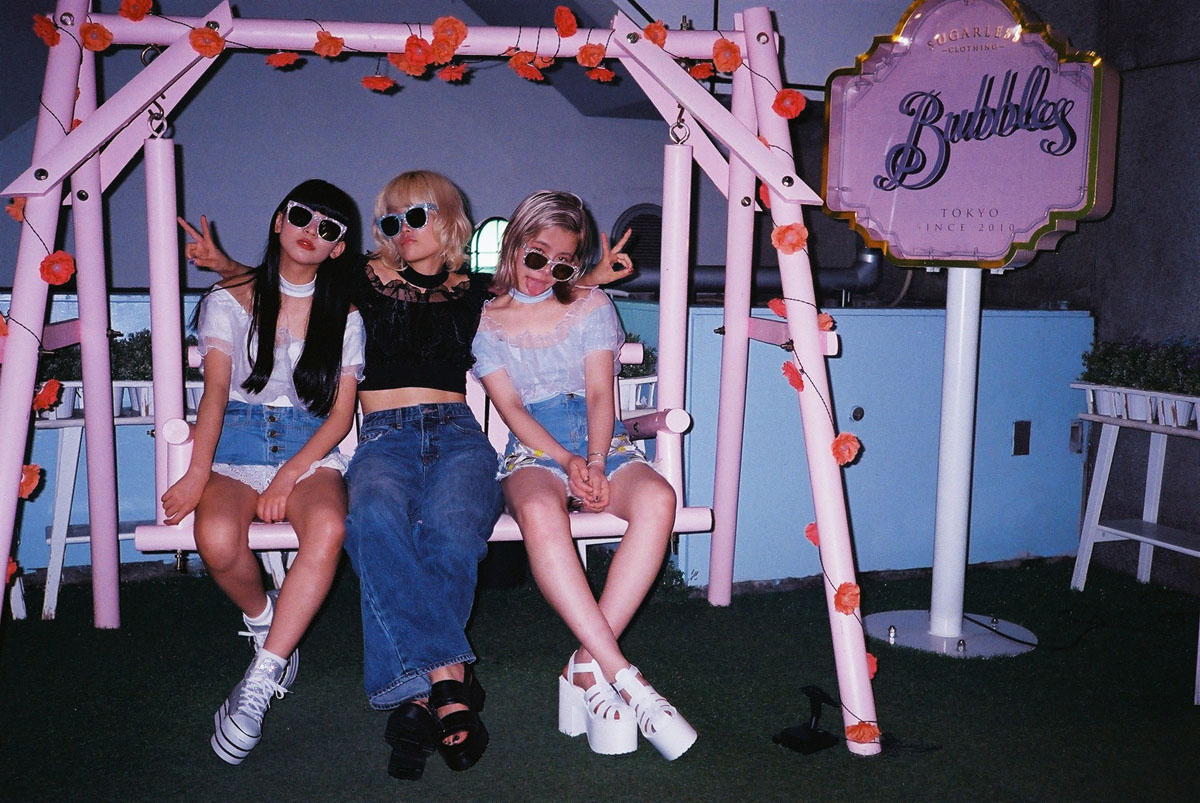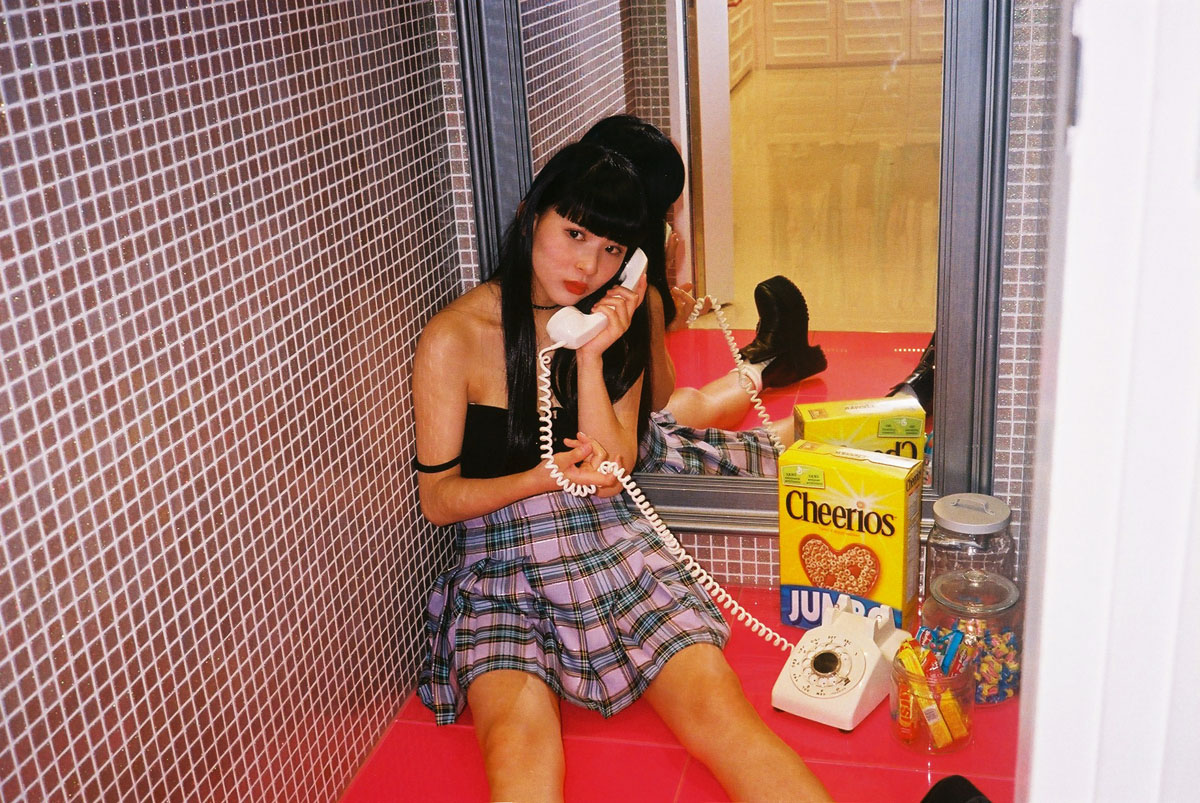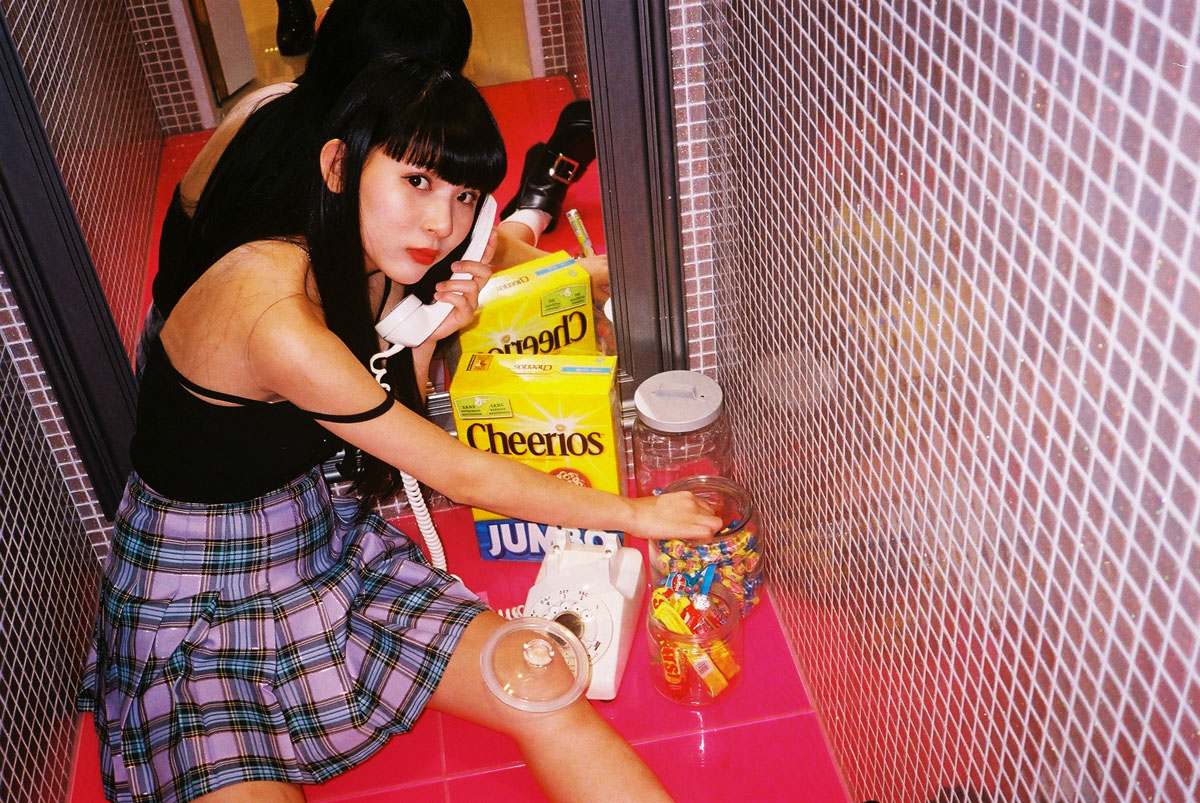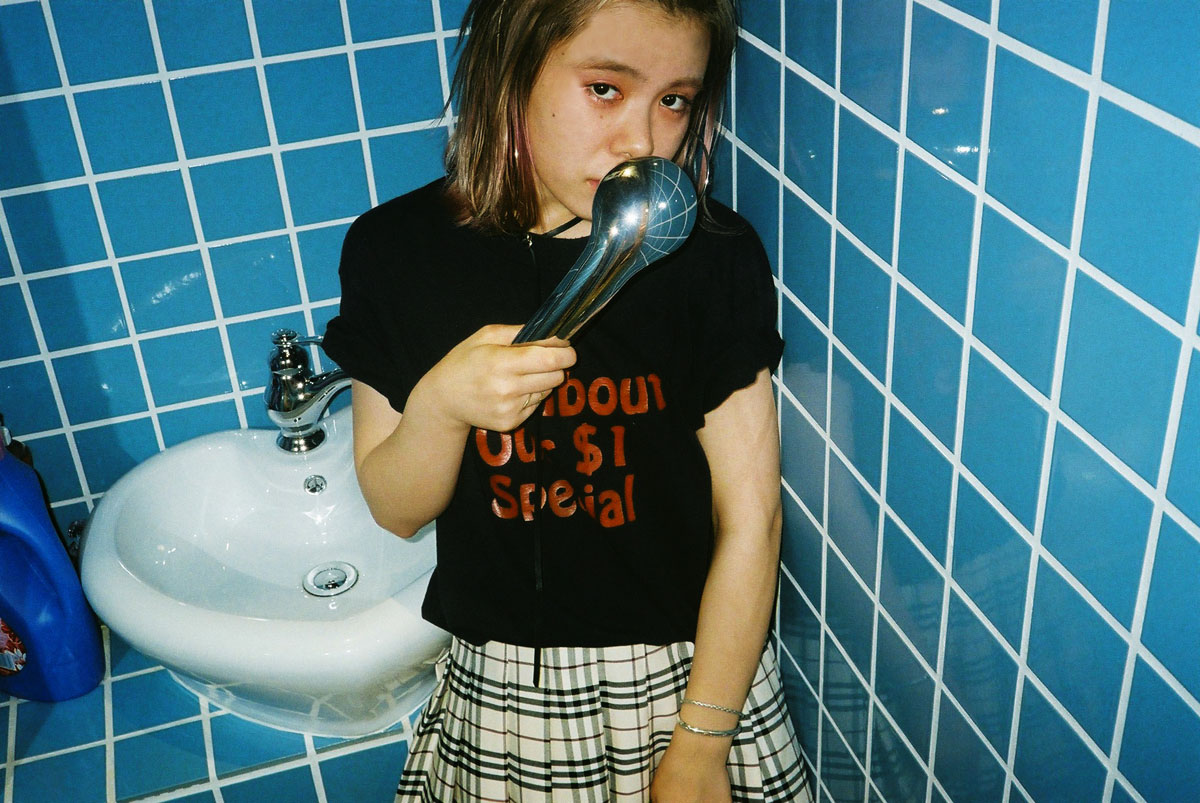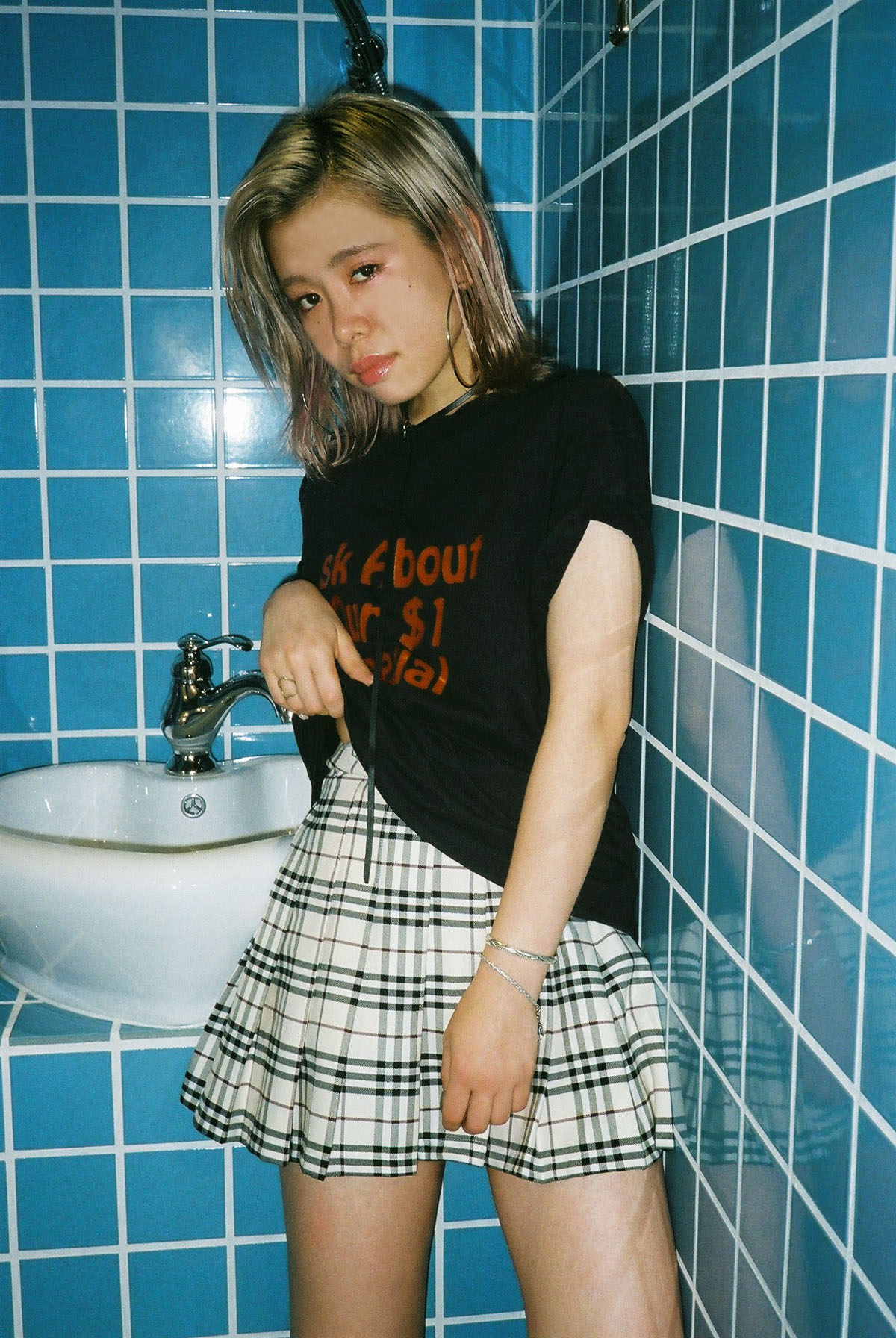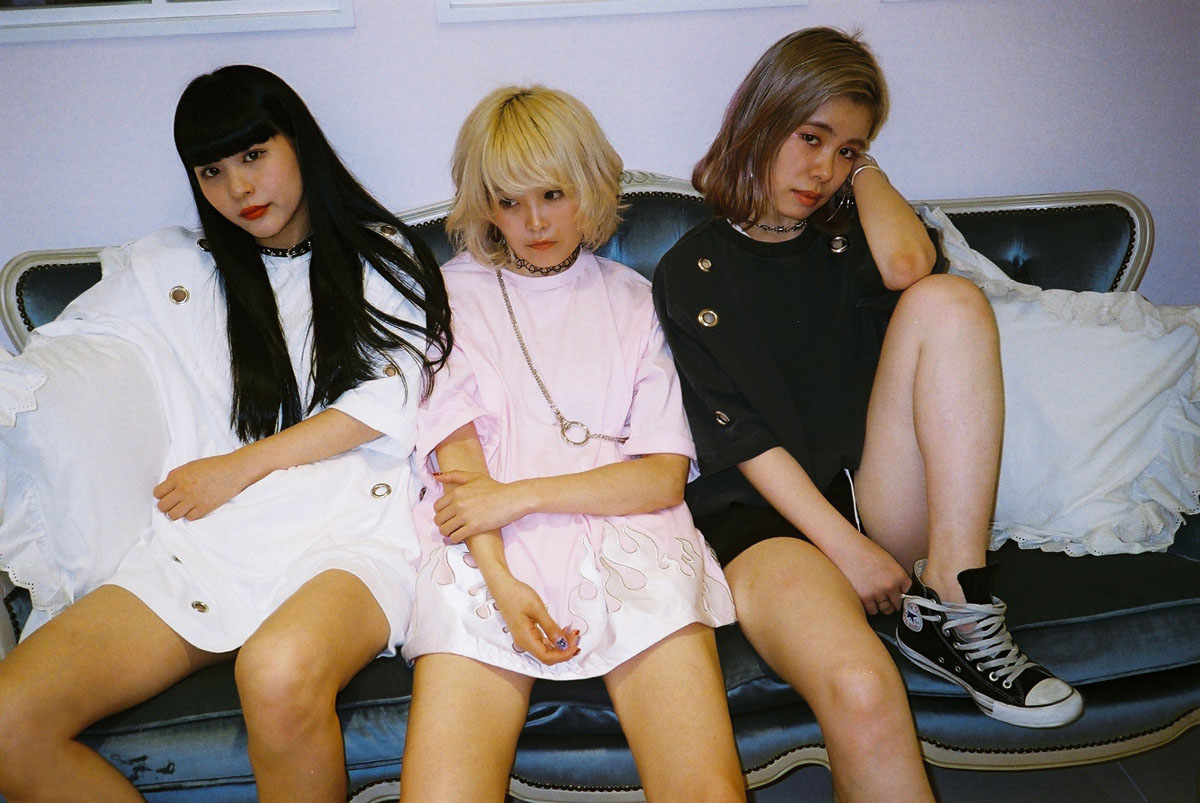 store: @bubblestokyo , momo: @m_o_m_o_e , rina: @rina_oyamada , michi @mi0306chi