Born and raised in Los Angeles, Evan Windom, under the guise of

Saro

, has emerged after years of writing songs with his debut EP, In Loving Memory. Derivative of some of life's darkest places – loss of a loved one and the mental aftermath – In Loving Memory delivers true human heartbreak by way of vibrant and hopeful sonics.
Achieving the momentous feat of converting dark to light – thoughts from a funeral to triumphs on a dancefloor – the life of Saro is already beyond its years, but it's still just beginning. Today C-Heads gives you a first look at the video for the EP track, "Flora" – the EP's final piece in the sequence of dealing with grief – acceptance
Interview by Andy Gorel
Photos by Evan Windom
Video directed by Stormi Bree Henley
Andy: Growing up, what drew you to music?
Saro: I think it was my love for melodies to be honest. When I was younger my parents would listen to music constantly. Their tastes were very eclectic. My dad was very into Michael Jackson and Annie Lennox, and other random 80s influential bands. My mom was ultra pop like Janet Jackson and Gloria Estfan. She was also into Luther Vandross and stuff. So always having music around, I just always loved melodies, and singing, and humming them. My parents actually heard me sing at a young age and they wanted me to do something with it. So they would record me without me knowing, and they would send it into places cause they knew I didn't actually want to do anything. I was too shy. They'd be like "What if we get you on this audition?" and I'd be like, "No I'm just gonna play Starcraft."
Andy: Yeah, I feel that. I was the same way. When I was younger my parents wanted me to try music, and I just wanted to play video games or sports, but the older I got music just seemed to pull me in.
Saro: Exactly! Later, when I was in college, a friend and I started a fake little duo band, and I just started writing songs. That was kind of my introduction to songwriting in a sense.
Andy: What style was the duo?
Saro: It was almost indie, but folky. Just guitar, singer-songwriter type stuff. I didn't play any instruments at the time. I'm learning piano right now actually, but he would be on guitar and I would be singing.
Andy: When did it become clear that being an artist was something you wanted to pursue?
Saro: I started writing songs with a friend named Simone. She kind of pushed me into writing more and working with other producers, and I just caught the bug. I started taking sessions all the time, and writing more and more. It became an escape for me, from reality. Once I found myself as an artist I was like "OK, this is what I'm going to put all of my time into," because it was the only thing that was making me happy.
"The reason I wanted to have a name that was separate from my own name is because it's like a shield from yourself. You can become this other person when you go on stage."
Andy: It's definitely an escape.
Saro: Yeah I find myself in lying in bed in the dark, singing melodies and coming up with lyrics, then recording them and turning them into songs.
Andy: What made you choose the name Saro?
Saro: I used to go by Evan Mellows, and I had a project under that name. I was about to release an EP in 2014, and one of my best friends committed suicide. She was the person I mentioned earlier, Simone. She was the person who got me into music in the first place. It really fucked me up and I shelved my entire first EP. I felt like a needed a clean slate so I went back to the drawing board. I went into hiding for a couple months and when I started writing again, I was writing darker songs, and things that were reflective of what happened. I made a list of names, which I had going for seven months, and I was listening to a Smiths song called Pretty Girls Make Graves, and in it there's a line "And sorrow's native son, he will not smile for anyone." Around that time my mom would get on my case for not smiling. I wouldn't smile in pictures, and started wearing black and getting all emo. So that stuck out to me. I just wrote down the word sorrow. When I was refining my name list I was going through iterations of how to spell things and I wrote down "Saro" and that just made it to the top of the list.
Andy: So Initially what was your vision for this project? Did you have a vision?
Saro: I just knew that I wanted to make music that I was proud of. I wanted to do something that was cohesive whether it was an album or an EP, and I knew that I wanted to do something with visuals. I'm very interested in visuals whether it's film or photos. I knew I wanted to have an all-encompassing project, and the reason I wanted to have a name that was separate from my own name is because it's like a shield from yourself. You can become this other person when you go on stage. It's almost cowardly in a way, but I like hiding behind that in a sense.
Andy: Sonically, your music has a lot of alternative sensibilities, but is also very polished and poppy. What artists or songwriters would you say have influenced the music you make?
Saro: The Smiths. Morrissey is one of my favorite lyricists. I'm just so hugely into anything he's ever done. Radiohead is a vibe – the way that their career has rolled out is just perfect and they've never compromised I don't think. Radiohead is definitely up there as one of my biggest influences. Vocally, I grew up listening to Michael Jackson and learned how to sing R&B and that's kind of where my voice lies. Those were my huge vocal inspirations. More modern, I'm a huge fan of what James Blake does. Just the minimalism, and how beautiful everything sounds. Those are the people who have influenced sound directly or indirectly.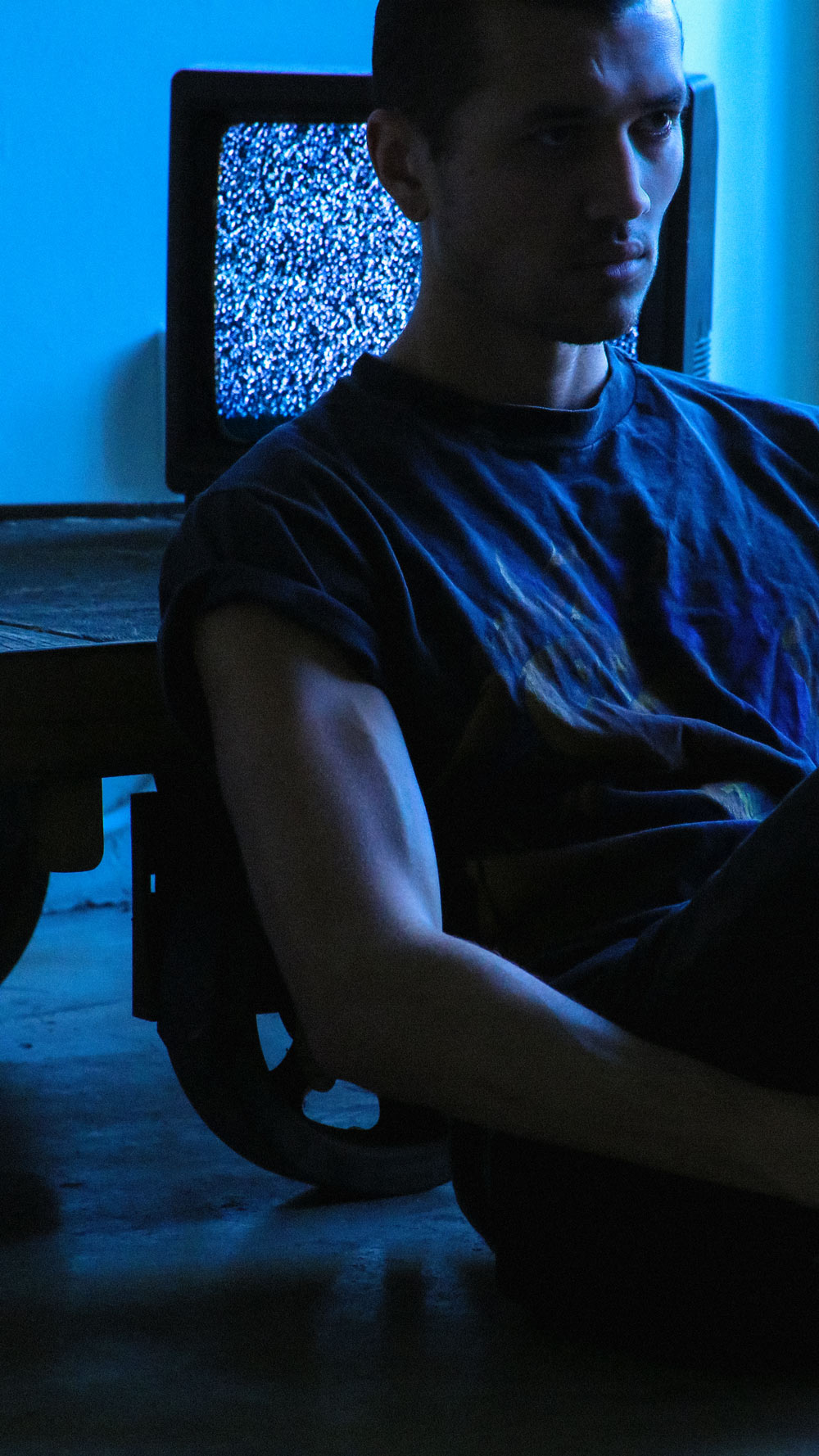 "I've always wanted things to be timeless. And it's hard to do."
Andy: Do you produce your own music?
Saro: I co-produce things. I'll sit there with David Burris who's my producer on mostly everything and Robin Hannibal who's the executive producer, and helps oversee the whole project. David and I will sit down and come up with chords first. It's usually musical first before it's electronic. Sometimes we will go in to track first. For example, Test, which is the most electronic on the EP, we had some of those pulsing elements right from the start, and it drove kind of drove the writing process. I think that was something that was successful and I want to play around with more in the future because we've defaulted more to songwriting first, but it's fun to do it both ways.
Andy: Yeah, it's cool how a song can have modern production, but once it's stripped away to just the chords and melody, if it's a good song, both a small child and older person will appreciate it. A song is a song, but you have the medium of a sound recording to deliver it how you want.
Saro: Totally. I think that's something that I've always liked. I've always wanted things to be timeless. And it's hard to do. I'm not even sure if I've achieved it, but timelessness is so important, and that's what you were saying. Once you strip it down will it work. If someone covers this in twenty years, will it still work? If someone covered this twenty years ago would it work.
Andy: You said this with this new EP, a lot of the songs come from a darker place. Do you want to talk about where some of these songs came from?
Saro: The way that I write is very fragmented. I'll have the darkest thought ever and the next line in the song could be something that's more from an inspirational place. As the song lives, I'll find new meanings in all of it. I wrote "Rampart" which is the final track on the EP before my friend passed away, but it was already a very hopeless song. It was actually one of her favorite songs I've ever written. After she passed away, it took on a new meaning with regards to what happened, and that's why I included it on the EP because I felt like it fit. All of the other new songs have traces of me being kind of hopeless in losing someone. Almost like trying to cope with and understand what she was going through, and feeling those feelings myself as well. Most of it's pretty dark but sometimes there is some hope in it. I think with all of the production styles you can find hope in some of the songs. I think with all of the production styles you can find hope in some of the songs.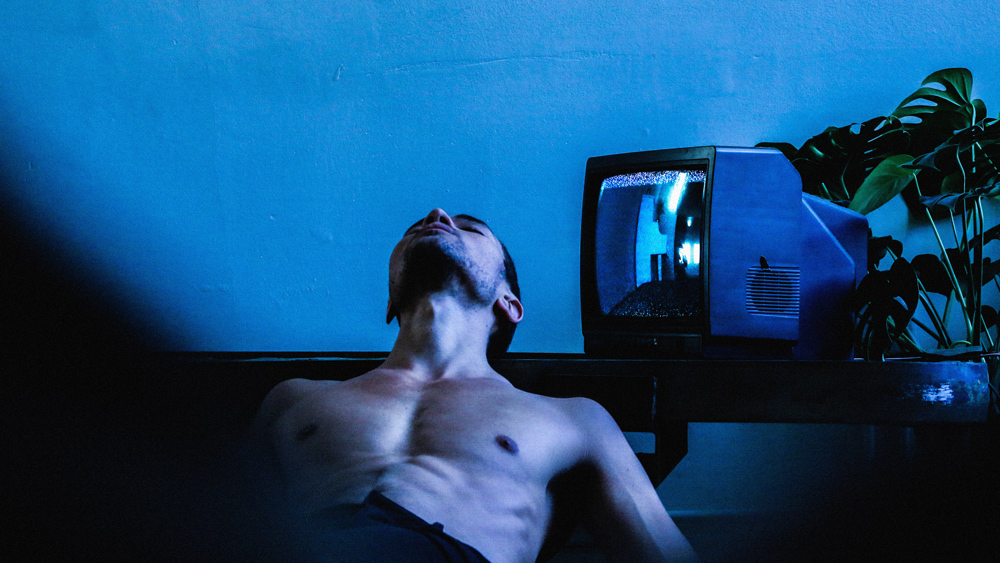 "I think with all of the production styles you can find hope in some of the songs."
Andy: So sonically?
Saro: Yeah, exactly. "Flora" for example is the most directly related to the loss of my friend, but I think the four-on-the-floor in the choruses, and how you can kind of dance to it. It has a quirky upbeat vibe. You wouldn't necessarily hear it and say "This is a sad song." Or "Looking" sounds a little melancholy, but the message can be a positive one – "I hope you find what you're looking for." Although, I did write it with a little bit more of a negative connotation in mind.
Andy: And you released the EP on your own independent label, Mateo Sound. What made you want to go the indie route instead of trying to sign with a label?
Saro: I've been making music for quite a while now, and I decided I wanted it to come out naturally, and have its own life, have its own legs. It's an odd question to answer because I've had so many friends who have signed to major labels, and gone that whole route, and I've heard mostly horror stories. Even my friends who do love their labels, it doesn't last. They end up getting fucked over in the end. I just wanted everything to happen organically early on, and see what I can do keeping everything in house, building my own team from the ground up. I like doing things from the ground up.
Andy: So what about Mateo sound, is it just you?
Saro: So Mateo sound is something that I started with my producer and two of my other friends, who I went to high school with, we've been making music together with them for years. We have a recording studio called Mateo Sound and we just decided to start the label. I figured this would be the perfect first release for it. My producer is going to have his own solo project, Busy Busy, which he's going to release on it, and we have another artist, Pander Sera, who's going to start releasing music on it as well. So I'm pretty excited about that. I think in the future if I outgrow it, which could be a problem, then maybe I'll sign to a label, major or indie, that can help provide adequate funding. Until then I'm happy releasing another EP or two on Mateo Sound, and just seeing what we can do on our own.
"I just need to put stuff out, and let it fly. If people like it, they will. If they don't, they don't."
Andy: In addition to music, you seem to have a very strong grasp on visual art. Does that influence the music you make, or vision you have for Saro in any way?
Saro: I think up to this point, the music always came first. I'm a huge fan of visuals and I love making them, and when I'm making a song, I can see what I want visually. So it doesn't influence the music per se. The music inspires it. But going ahead there is one instance in which I shot a video for a song that's not out yet called "Candy" that's most likely going to be on my second EP. I shot the video in Big Sur, and it's beautiful. The video almost overshadows the song. So when I played this video with the song to my producer we both agreed that we had to rescore this to the video. So that's a project we're about to start on. We're going to re-approach the song based on the visual and this is the first instance where that is happening, and I'm excited about it.
Andy: Are Saro and Evan Windom different people?
Saro: Definitely. Yes. I think there are parts of Evan Windom in Saro, and parts of Saro in Evan Windom. I can't tell which parts are which sometimes, but it's nice to have this other thing to hide behind as a shield, because I'm afraid of being vulnerable sometimes. With Saro I've got a barrier to protect me from failure or whatever else.
It makes it easier to let things fly and just put them out there. If I think that I'm going to be directly criticized for this thing as Evan Windom, it would hurt my ego, but if I can have a little bit of space between it and myself, it makes it easier to take criticisms. It makes it easier to let go, and not overthink things for too long. That's something I did in the past a lot. I had a full EP done that I should have put out, but I didn't. I have so much music that I've made over the years, and I'm happy to be done with that era of not putting stuff out. I just need to put stuff out, and let it fly. If people like it, they will. If they don't, they don't. At least I'm proud of what I made in that time and it's out there now.
In Loving Memory EP
Saro on Facebook
Saro on Instagram