Swedish pop songstress Léon had no idea what she was getting into two years ago when she posted her debut single, "Tired Of Talking", online. Within two weeks, she found herself far from her homeland, in sunny Los Angeles, California, getting a good look at turning her lifelong dream into a reality. Creating a timeless blend of indie, pop, and soul that is undeniably her own, the young singer-songwriter is talented beyond her years, and millions around the globe are really starting to take notice.
Interview and Photography by Andy Gorel
Andy: How old were you when you started writing songs, and what drew you to it?
Léon: I guess you could say I started writing songs when I was five years old, but I do know that I started singing and recording songs when I was seven or eight years old.
Andy: Recording demos?
Léon: Yeah you know, like shitty little recordings. I had this toy thing with a microphone that you could record into, but then I started doing real demos around ten or eleven years old. I was introduced to Stevie Wonder and a lot of different types of music – The Beach Boys – my dad and my mom would give me a Beach Boys or Beatles record every year for my birthday, and it just made me want to try and write my own songs. I was always drawn to telling a story – undercover dramatic in a way.
Andy: So in addition to The Beatles and The Beach Boys who were some other artists or writers that inspired you when you were starting to make music or growing up?
Léon: I love Amy Winehouse and Etta James. It's a bit different cause I listen to artists like Jennifer Lopez, and Britney Spears, and all that, but the one who really inspired me was Amy Winehouse, and old time soul, Motown artists.
Andy: After high school you pursued an education at a songwriting and production school – what school was it?
Léon: In English it's called The Music Makers which in Swedish translates to Musik Makarna. You apply and thirty people get in, so you're only thirty people at a school, in the North of Sweden, and there's really nothing else to do. So you get your own studio, you're by the ocean, and it's almost always super cold and super dark. You just really geek out.
Andy: So they essentially put you in a room, until you go crazy because it's so dark and hope you'll produce great music?
Léon: Yes, you get vitamins for it actually.
Andy: Really? (laughs) Like Vitamin D?
Léon: Yeah. There would be an arrow on the chalkboard, and the teachers would point down and be like "Grab your vitamins!" (laughs) Because people got depressed.
Andy: No, for sure Vitamin D is a real thing if you're not getting enough sun.
Léon: Yeah. You'd get depressed (laughs). But that's where I met Agrin, my producer. It was great. I kind of miss it sometimes. They were two of the best years of my life.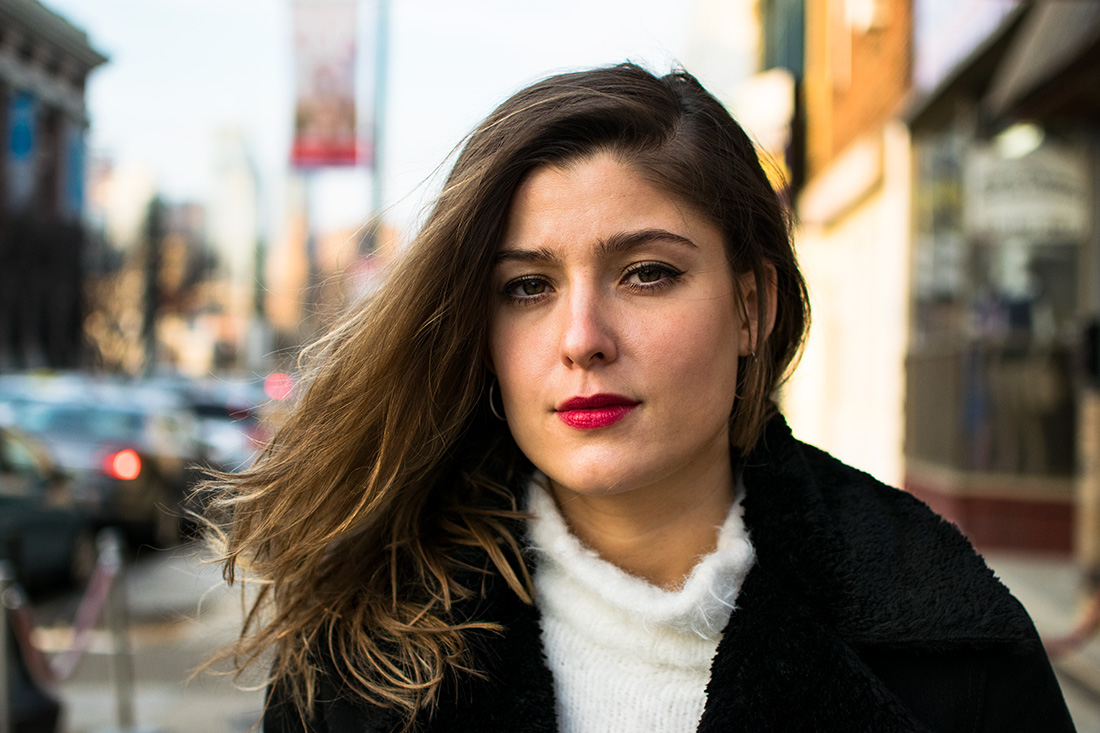 "I was thinking about becoming a cello player, like a classical cello player. And at one point I was like 'Maybe I should try to sing opera.'"
Andy: Was there ever any consideration of pursuing education in something other than music?
Léon: No, I actually did not (laughs). The things I tried to think about – I think I overheard someone say "I want to be a criminologist," one time and considered it because I enjoy reading about – I shouldn't say this – serial murders. Because who doesn't? It's fascinating. But that was just for a brief second (laughs). I didn't really have anything else.
I was thinking about becoming a cello player, like a classical cello player. And at one point I was like "Maybe I should try to sing opera."
Andy: So what instruments do you play?
Léon: Cello. I've been playing cello for fourteen years, and then guitar and piano.
Andy: Are you proficient in guitar and piano, or do you just use them as a writer?
Léon: Well, I do know how to play them, but I just don't want to play them on stage. I'm nervous my hands will get stiff and I'll play the wrong chords.
Andy: Well in the genre of pop you're going into, it's also important to be a very animated frontwoman.
Léon: Jump around, yeah. And I like playing with musicians. I like having a keyboard player. I love having a guitar or bass player.
Andy: Yeah, I've seen artists just sing to a track and it's not really that exciting.
Léon: No, I agree. When I watch live shows I prefer live musicians and what's going on between the band members.
Andy: I've noticed even with Agrin's production, most of it is replicable in a live environment.
Léon: Yes, for sure. He looks up to a lot of producers that I look up to as well, and also I always say "I have to be able to play this live." I don't want it to be too tough to make it work live.
Andy: There's definitely beauty in the simplicity of just three or four players and a vocalist. It's also crazy how much the mix can build a song even if it's not that layered.
Léon: The mix is so important! I had not realized that until later on, but the mix is everything. Not everything, but it makes a huge difference.
Andy: It's definitely key to have great songs at their core, but it's also a lot about how you execute the recording.
Léon: Yeah of course. I once heard a saying that if you can change a song into a country song, and it's still good, then it's good. So Agrin and I, we still write with just a piano and me singing, and then you know what you have to work with. You know if it feels good with just guitar, and then you can sprinkle it with bass, and synths, and whatever else.
Andy: Yeah, I've always said, if you can strip a song down and play it for someone who's fifteen, and someone who's eighty, and they both like it, then it's a good song.
Léon: And it's so hard! It's so hard. But I'd rather do that then try to cheat. Well I don't want to say cheat but..
Andy: Use the production as a crutch?
Léon: Yeah. And some people do that amazingly, but I don't know. My mom wanted me to try playing an instrument while I sing. She would be like "Why don't you play cello on stage while you sing?" (laughs). Doing the Esparanza Spalding thing. You know.
Andy: So you met Agrin at school. Have you ever worked with anyone else? As Léon or not as Léon.
Léon: I have not really worked with anyone else. We wrote "Sleep Deprived" with a friend of ours who also went to the same school as us. That's the only time we ever brought somebody in. I've been trying to work now with another friend of mine. Not really though. I'm going to try to start doing that soon.
Andy: Did you have any other projects before Léon?
Léon: I did have a soul/jazz band. I had like ten members. It was my songwriting, and I was the singer. It's kind of intense being ten people on stage sometimes but it was great. We played a little in Stockholm, but then I started school where I met Agrin, and I quit that band. I also wanted to take the music in a different direction.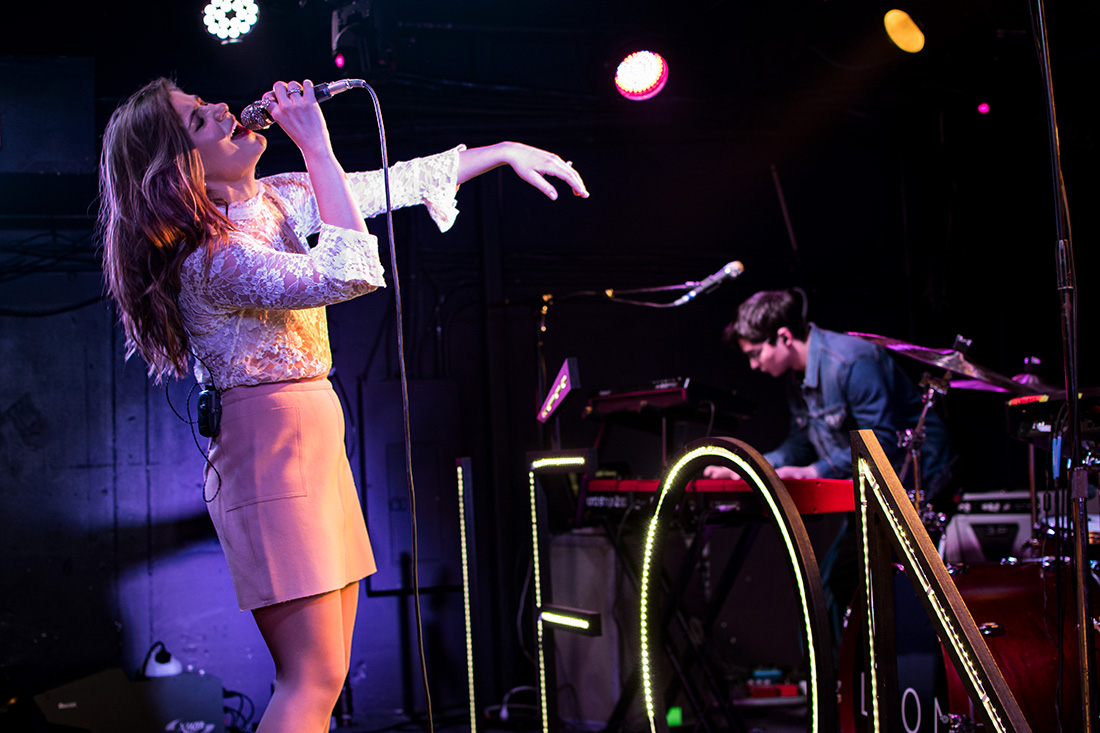 "You have to put all the feels into three minutes."
Andy: Yeah, I feel like as you get older, people naturally gravitate towards pop.
Léon: Yeah, that happens! I don't know what it is.
Andy: I feel it has to do with maturity, and since writing great pop songs without being cheesy is so hard. I find it admirable how captivating of an art it is.
Léon: Yeah, and also there are so many people – you know like your parents or something – who are always like "I can write a pop song in five minutes." And I'm like "Wait." Cause I'm not talking about my own music, but if you listen to someone like Max Martin, it's pretty admirable. You have to put all the feels into three minutes. It's cool.
Andy: So your first product of working with Agrin was Treasure EP. The lyrics seem to be incredibly personal and honest. Where did the inspiration for these songs come from?
Léon: Yeah, I do take a lot of inspiration from once certain person that I had a thing with. But I also write observations, and a lot of what I went through in my late teens and early twenties. I just went through all the feels and sometimes I'm not always good at talking about feelings. I found friends later on in my early twenties who made me become better at talking about emotions, but I tend to put everything into songs.
Andy: Did you have a lot of songs done before you narrowed it down to four for the EP?
Léon: We had eight or nine I think. I'm not sure actually. "Tired of Talking" was not the first song we wrote together. There were actually a few other songs we wrote which I haven't put out yet. They'll be released in one way or another eventually. We'll see if it's going to be on the album or not.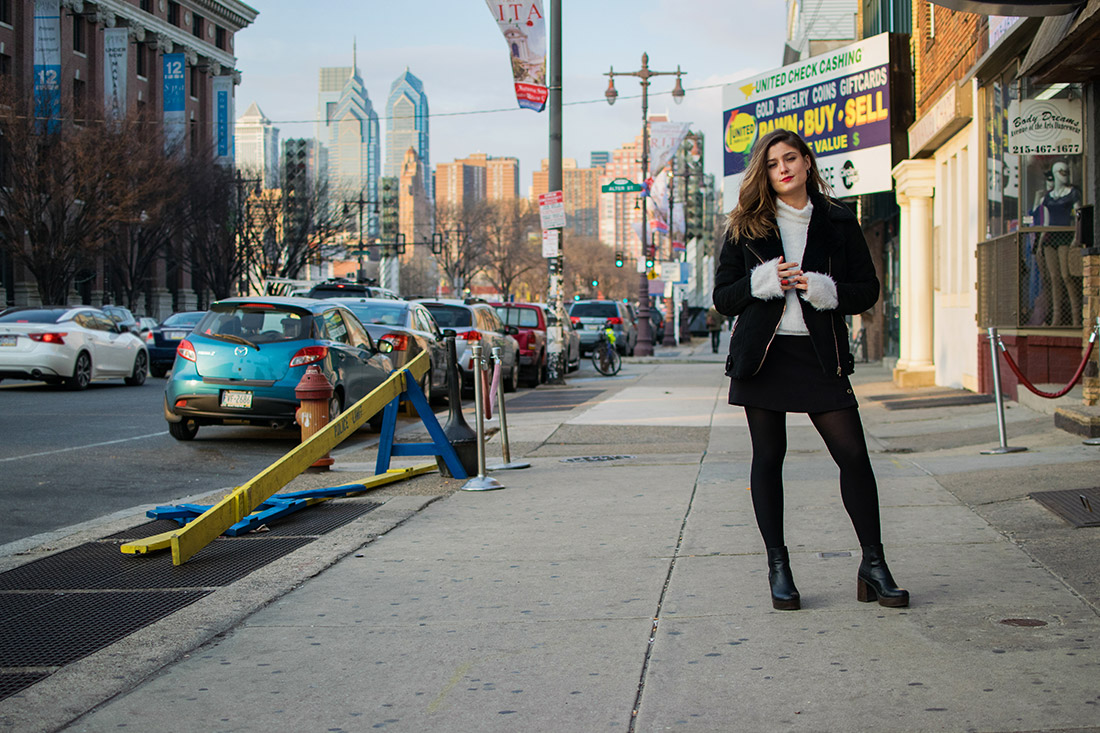 "I felt like it was a big pond, and it's easy to get lost in it."
Andy: Was it difficult at first to open up and release these songs?
Léon: Oh god. I didn't want to put anything out. I felt there was a way to put out music. In my head I had this idea. I thought I was going to have some sort of label or publisher – something. I didn't even have a manager, label or anything. But it was actually Agrin who convinced me to put out one song, cause we had been trying to show music people. But it leaves everything kind of vague since you don't know where to go from there. So we put out Tired of Talking and I was scared shitless. I felt like it was a big pond, and it's easy to get lost in it.
Andy: Were you expecting an audience at all?
Léon: Nope. I had zero followers on Facebook that day. We started a page the same day (laughs). It's funny. We were drinking beer in a park and we had a few hundred plays and we were like "Yeah! Bring it in!" And then I don't know what happened, but something happened. I did not expect that at all.
Andy: Yeah, you don't always need a label or a publisher. If it's good, people will come to you.
Léon: Yeah, it made me realize there is so much you can do on your own. Even though I have a label now, I do a lot of things on my own. Of course, they're a huge help, but it doesn't prevent me from doing everything that's creative on my own. So every cover, EP, photo – either my sister, a friend, or Agrin – Agrin actually took the photo for the Treasure EP in the bushes behind an Airbnb in LA (laughs). You don't have to have a huge crew to make a good music video. Sometimes you do, but I've realized there's so much you can do on your own without the label. They're great to have as well, but you can do the creative part and take control of that.
Andy: I feel like when your debut is as strong as Tired of Talking, when you do sign with a label they're definitely going to trust you more with the creative side.
Léon: Yeah, that's the thing. When we put out the song, we were like which song should we put out first, and I thought well maybe Tired of Talking represented me the most as an artist and what I wanted to do.
I was afraid to show music because I didn't want to just be one song. That's not what I want to be. So I'm happy that they actually liked everything. When I met Columbia for the first time, it was a dream of mine to be on Columbia. I was a little nervous that they would maybe only like Tired of Talking, but it's so nice that they support all of the songs. They haven't said "No, we're not going to put out that song," or anything. So I get to pick. It's nice. They don't really say "We should go with that song first." They just let me do my thing. It's really cool.
Andy: That's the dream. A major label budget and creative freedom. We've all got friends who have signed deals and then things don't always work out.
Léon: That's the sad thing. You hear a lot of stuff. I've got friends as well back home in Sweden – or people that you kind of know and you hear stories – and it's so tough. It shouldn't be like that. If something is good – if it's not broken don't fix it.
Andy: Yeah. It's a tough game. Only so many projects can be prioritized as well.
Léon: Yeah, it's a big machine. There are pros and cons, like everything else.
Andy: So before you signed, your soon-to-be manager, Chris Anokute, found your music online, and immediately flew you out to LA, right?
Léon: Yeah, and at first he was the one I was the most skeptical about. He emailed Agrin – he found his email address somewhere – and he added Agrin on Facebook. He wrote to me on Instagram. He sent me a photo of his dog, and fourteen days later, after we released the song, we flew to LA. That was my first time in America.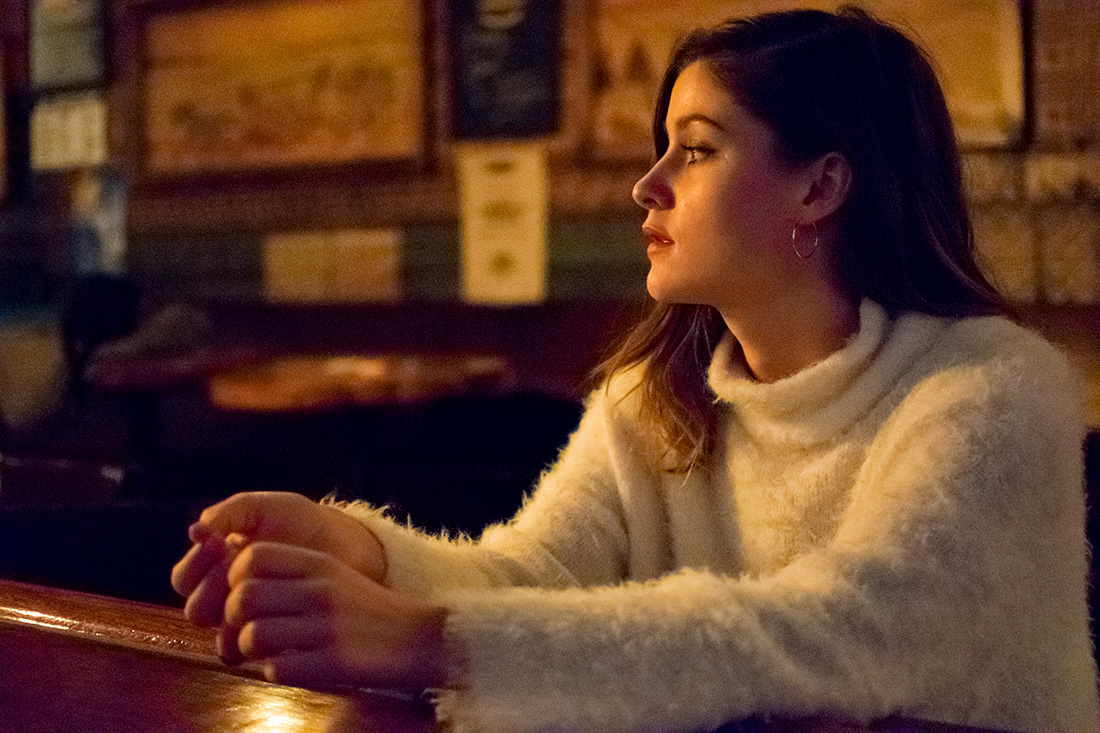 "I've found ways to calm down a little, and not take everything so seriously."
Andy: What was your first time in America like? Was there culture shock?
Léon: Oh I was so – I think people found me weird because I tend to get distracted a lot by traffic (A firetruck whizzes by outside and she pauses). So every time I would walk the streets of either New York or LA, I would just be quiet. Agrin would be like what is wrong with you. It just got overwhelming with people. Everything felt new. I think people found me a little strange and shy, and then when I actually heard people were like "She's so shy," I'm like "I'm not really a shy person. I'm a little overwhelmed over here," (laughs). But it got better. I've found ways to calm down a little, and not take everything so seriously.
Andy: Well New York is a monster.
Léon: I think New York was the place where I felt really – "woah" – overwhelmed. I still feel that way with all the cars and the smells, and people. It's just a lot of noise all the time. It's a really cool city, but I felt like being stressed and then having that around you as well – I'm like "Well what's going on." It was a crazy experience. Now it feels bizarre – like it was ten years ago.
Andy: How long ago was it?
Léon: Like one and a half years ago I think.
Andy: Then after getting bids from a bunch of majors, you signed with Columbia. Was there anything in particular about Columbia that made you choose the major label route?
Léon: I always wanted to be at Columbia. I think it was the first label I heard about. I was obsessed with Destiny's Child and Beyonce. So I wanted to get signed when I was twelve years old, and I was like "Mommmm I'm gonna be at Columbia one day," (laughs). So when I got into their office and I see Barbara Streisand, Billie Holiday, Janice Joplin, Daft Punk, and all my idols… And just the vibe overall. I remember walking out of the office – me and my manager. It felt great.
Andy: That's the dream. Get on a plane to New York and sign a record deal.
Léon: Yeah, it's wild. It kind of feels like a blur now when I think about it. It just feels surreal. It feels like forever ago.
Andy: When it came time to bring the songs to life, and turn the followers and streams to heads in a room, what was it like initially? It had to feel good to finally perform the songs live.
Léon: Yeah! I didn't really think that people would show up. It was just crazy. I felt like I didn't know what to say because I had performed with my soul jazz band in Sweden, but playing in New York and LA. My first show with this project was in LA. I was like "What do I say?" or "Where do I look?"
Andy: The recordings have a lot of real instrumentation. Was this a conscious decision from the start? To make music that can stand on its own live and not rely entirely on the production?
Léon: Oh yeah, for sure. That's the thing. I came from a soul jazz and live band background. So I think we kind of met in the middle because Agrin is more about being a producer. He's been in a band as well, but we met in the middle and made it work in the sense of both being good at listening in headphones and hopefully translating it into a live show. I think it was pretty conscious because I was very nervous.
Andy: Like "This has to be a real band.."
Léon: Yes, I would always talk to him about that. It has to work live. Also with the keys where I'm singing, it's important.
Andy: I think it's really a breathe of fresh air. You're doing the pop thing but instead of just samples and synths, it feels real as well. Like "Léon's Lullaby".. Just the feel of that song.
Léon: I love Léon's Lullaby! I love that it felt like that. That's the song that stood out the most. I was like "People are not gonna listen to this song," but I just like how Agrin went crazy on the instrumental part at the end. We were sitting in the studio and we were like "Tim Burton vibes!" (laughs).
Andy: It feels like it's in the fifties – the swing.
Léon: Yeah! We found a photo of San Francisco in I think the sixties? We put it up on the big screen, and turned off the lights. Agrin was like just look at the photo and sing what you feel (laughs).
Andy: Not necessarily Léon's Lullaby, but a lot of your songs seem rooted in heartbreak, including "Sleep Deprived," the new single. Is a lot of your creative process rooted in anxiety or breakups?
Léon: Yeah. I feel like my mood tends to be a little – I'm a very emotional person. I feel like everything's great and then everything's not, and then everything's great again. I'm very moody. Even if it's a happy relationship you're in. I could be looking into the future, just create the breakup in my head, and see it in front of me, then write a song. It just leaves a very weird mindset. It's different I guess.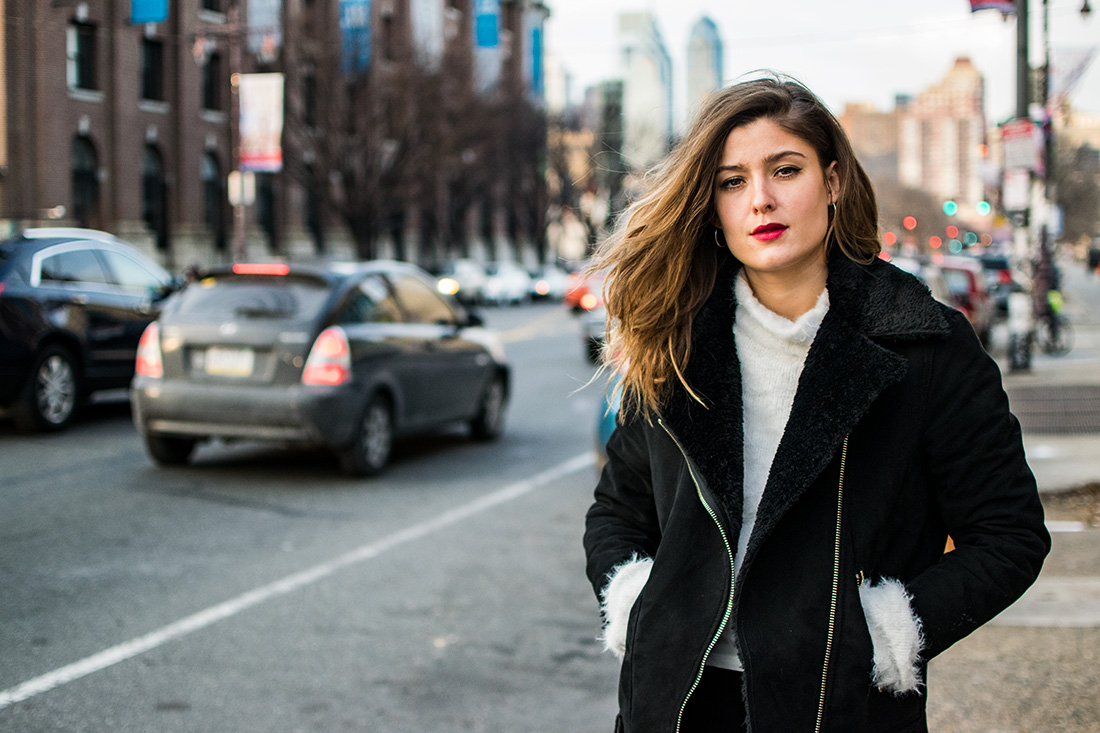 "You're not going to please everyone… You should just write for yourself and hope people will like it."
Andy: So now that you're writing a full-length for a major label, and not just songs. Have things changed knowing there's going to be an audience when you release it?
Léon: Yeah! The thing I've been trying to do is write for myself. You're not going to please everyone. You shouldn't even try I guess. You should just write for yourself and hope people will like it. At one point Agrin and I got kind of choked when people started to show interest. We thought, "Ok now we have to go into the studio and try to write when we want to, but also finish stuff." It put a strain on our relationships a little, and then everything went fine and we were great. But suddenly we had this pressure to finish things. We had not had deadlines before, it was kind of weird to have a deadline for stuff.
Andy: Do you feel the deadlines helped pull stuff out of you that maybe wouldn't have come out of you if you were just still doing it more casually?
Léon: I think so. I also think when I went to the studio before thinking I had to write for a deadline, that's when you have the most fun. And sometimes when you feel like "Ok, I have to do this. I have to go to the studio," It feels hard in the beginning, but then you sort of lose yourself in it.
Andy: Sometimes you have to force yourself to create.
Léon: Yeah, for sure. You can't always be like "Yeah, I have to be in the mood," because then it makes you lazy.
Andy: Especially when it becomes a career, then it's like any other job.
Léon: Yeah, exactly. You don't always have to write about certain topics. You don't always have to be in a certain mindset. It made me feel like I want to explore more. You know, take inspiration from stuff I hadn't taken inspiration from before. Kind of widen my mind a little.
Andy: Where did you write most of the album?
Léon: Sweden actually. I did write one or two songs in LA – still with Agrin (laughs). I think Sweden is kind of nice to be – once again, I feel like if it's not broken don't fix it, but also it's good to come out of your comfort zone. For these songs, it's been in Stockholm. I can walk to the studio – five minutes from home – and just hang – see people I know.
Andy: Is it quieter over there? Like more laid back than cities in America.
Léon: Oh God yes. It depends on where you go. It can be intense, but I live in the city, and it's my favorite section town. It's just nice. I walk around. It's nice to be able to walk to the studio. It feels great to be able to see people you know. I've realized more now since I'm not home that often. When I'm away I like being away, but once I'm home it takes a couple of days to get back in the mindset of being home. I get bored easily, but when I'm home for a few weeks or so I love being home.
Andy: How does the lifestyle and/or society in America differ from where you grew up in Sweden?
Léon: Well people are more forward here. People are more "eyes on the prize."
Andy: Too intense?
Léon: Well, not always. Sometimes I feel like it's very intense, but home in Sweden we're always saying "Sorry" to each other. I think Americans see that as being insecure. People are like "Don't be so insecure!" And I'm like "Well it's a thing called Jantelagen" It means "Jante Law" in Swedish. You can't be too much or too little. It's really hard to explain it, but being cocky is not always cool in Sweden. It's more like "(with attitude) Oh, he's cocky," but here in America, sometimes that can be a good thing – that you're not shy to show what you want to do, and that you're confident. I think there are both pros and cons with the Swedish and American ways. I guess some people in Sweden could use more confidence, but I don't know. I'm not gonna say too much.
Andy: I also feel like people isolate themselves a lot from each other over here. Like people won't talk to each other without a reason.
Léon: Really? I feel like it's different, because in Sweden if you look at someone on the train, you can tell they're thinking "Why are you looking at me?" But in America, people are talking to each other everywhere. I guess it depends on where you live. I feel that way in New York. People don't really bother to talk to each other there.