We caught up with super talented French DJ, songwriter and producer

Martin Solveig

about how he is drawn to music and fashion and what´s up next for him. Photographed in Downtown LA by

Christopher Brown

.
Who is Martin Solveig ?
Veteran DJ and electronic music producer, fashionista in the making
Musical Start & Inspirations?
I was 17 when I started making sounds with a computer only, on the family PC basically, using obscure softwares that allowed to sample and sequence. I learnt making beats editing disco and house records for my djing use and realized I could program or sample every track seperatly to become an original. I was very house music and afro beat at the time as my first album « sur la terre » shows
Describe your music:
I make dance musique, with real instruments and a modern and electronic twist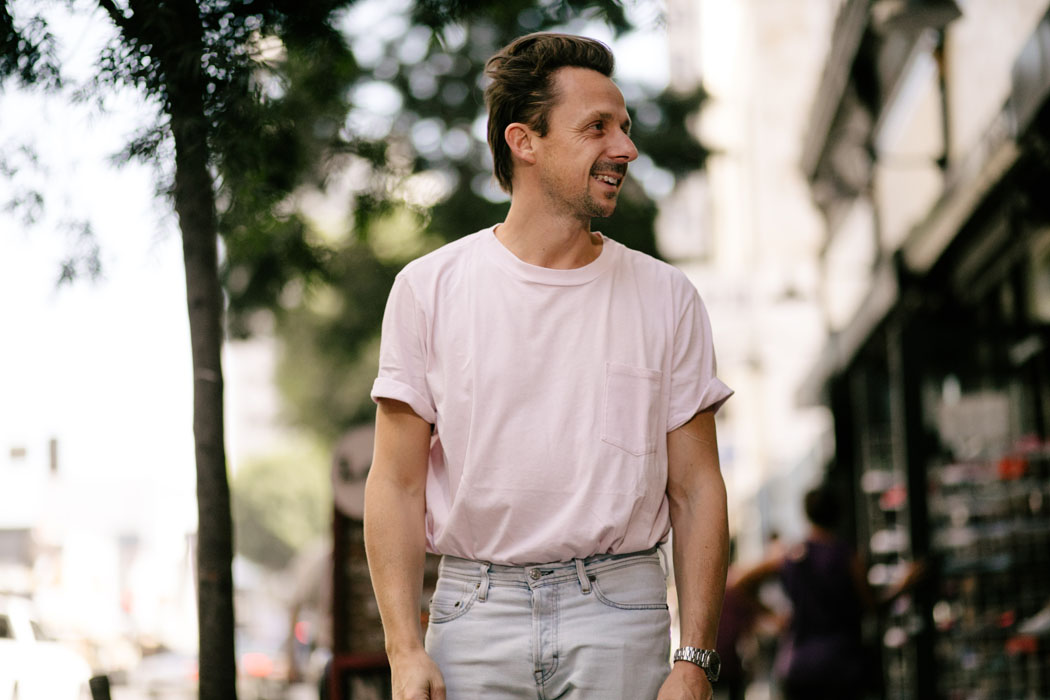 "I like to isolate in the mountains in winter to create."
How would you describe your fashion style?
I mix it up a lot depending on the occasion, but it's mainly sportswear/travelwear, pastel and colorful most of the time, I try to avoid black tees, my uniphorm consists in high waste, short length, fit acne jeans white socks and sneakers, pink, or green, or yellow, or colored tops and full denim when I'm tired
Talk a little about your creative process 
I go 100% instinctive on one hand with no frame, on the other I listen to a lot of contemporary music, watch series and try to capture the time, the moment. I read the news. In the end it's a balance of the 2 with no precise rules. I like to isolate in the mountains in winter to create.
What're you listening to at the moment? 
The Blaze, Lorde, Muddy Monk, Logic, Mabel, Tiga, Post Malone,  Lana del Rey, Dua Lipa, Mnek, the xx,
Favorite show ever played?
Coachella
Whats next for you?
One of the year's best moment, I'm going to dig deep in my studio and make it a nest for the next few months. I imagined so many things when I was touring. Can't wait to put that together.
www.martinsolveig.com
www.facebook.com/MartinSolveig
Photography and Interview by Christopher Brown
www.christopherbrownphoto.com