"Good Morning" brings us back to a 90´s R&B and Soul feeling, with its chilled sound that smoothly nestles in your ears. Just perfect for what we would like to be a peaceful and more quiet start of the year. We exchanged a few thoughts with singer Joyce Wrice talking about her inspirations, moving from San Diego to L.A. and what she is looking forward to in the New Year.
Your music has a strong vintage feeling, which were your inspirations growing up? And when did you decide you wanted music to be your career?
Growing up I was around a lot of r&b and soul music because that was what my dad was listening to. He played Brandy, Tamia, Kem, Luther Vandross, Will Downing, and Rachelle Ferrell and the list goes on. When I heard these artists I was so amazed by their vocals and the emotions behind them especially the ballads. So that's what got me into music. From there, I gravitated towards artists from the 90's and early 2000s like Missy, Aaliyah, Mariah, Monica and songs by like Rodney Jerkins and Jermaine Dupri. My love for music had me in the house all day watching music television and studying liner notes and maxi singles. As I got older and social media and youtube started coming up, I'd post videos with my friend and based off of people's reactions and I felt singing more and more, I decided to create my own music and perform.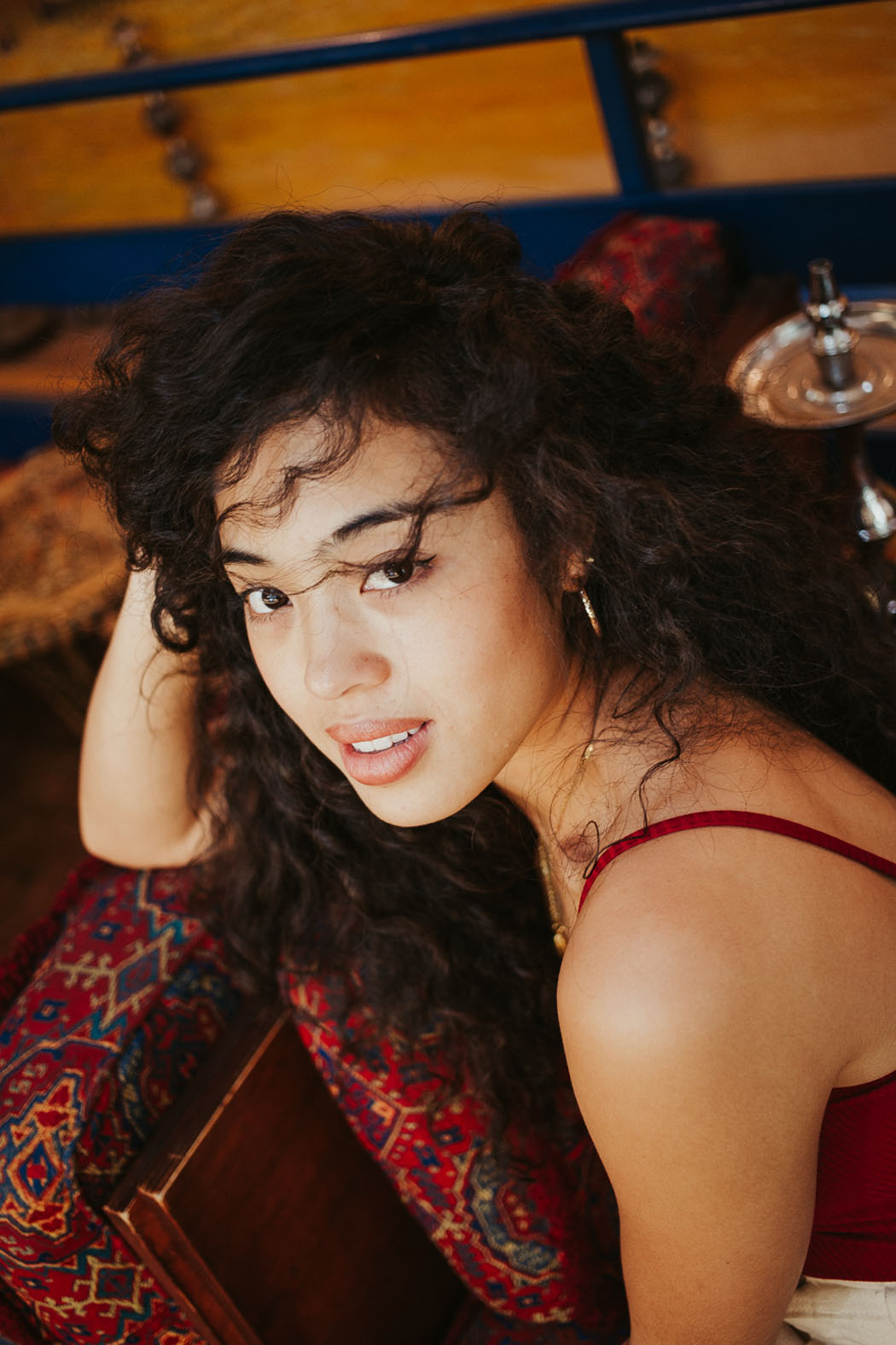 "My love for music had me in the house all day watching music television and studying liner notes and maxi singles."
You're originally from San Diego and now live in L.A. – when and why did you decide to move there?
I moved to LA 4 years ago and that was a pretty set decision that I confidently made once I graduated college. I knew I wanted to be in a more busy city and go to shows and just be immersed in the music scene and LA is that place.
What is like being a singer in a super entertainment oriented city like L.A. compared to where you come from and has it changed the way you create your music?
It's fun a lot of times because there are so many other creatives out here and it's very inspiring and motivating. I´ve been able to see a lot of live shows and collaborate with other artists. There's a really great community that I'm so fortunate to be around and it's such a blessing because it's helped me grow immensely as an artist from how I create to how I perform to how I view myself and how I view art.
Talking about the vintage vibes of your music, this is also something I noticed in your music videos. Some use images that look like they were shot on vhs and 16mm ("Good Morning", "Ain't no Need"), or have a retro-futuristic look ("Rocket Science"). Is this part of your esthetic and how much are you part of the creative decisions of your videos?
Good eye! laughs. Alima Jennings has played a huge role in my visuals and aesthetics. We both love like 80s Japanese art and that's how "Ain't No Need" came to fruition. She came up with the retro-futuristic look for "Rocket Science" which blows me away to this day. It was so fun to really get into full costume and go all in for that one. And "Good Morning" is a visual by Christian Long. He shared his idea with me using a mood board and I usually like to see what the creative director/producer/shooter has in mind and go back and forth so we can be in the same page for how I want things to feel and look. With Christian I decided I just wanted to be the only person in the video and I wanted it to be tasteful and sensual. So we did a lot of body shots and I absolutely loved his idea of me recording
myself with the TV.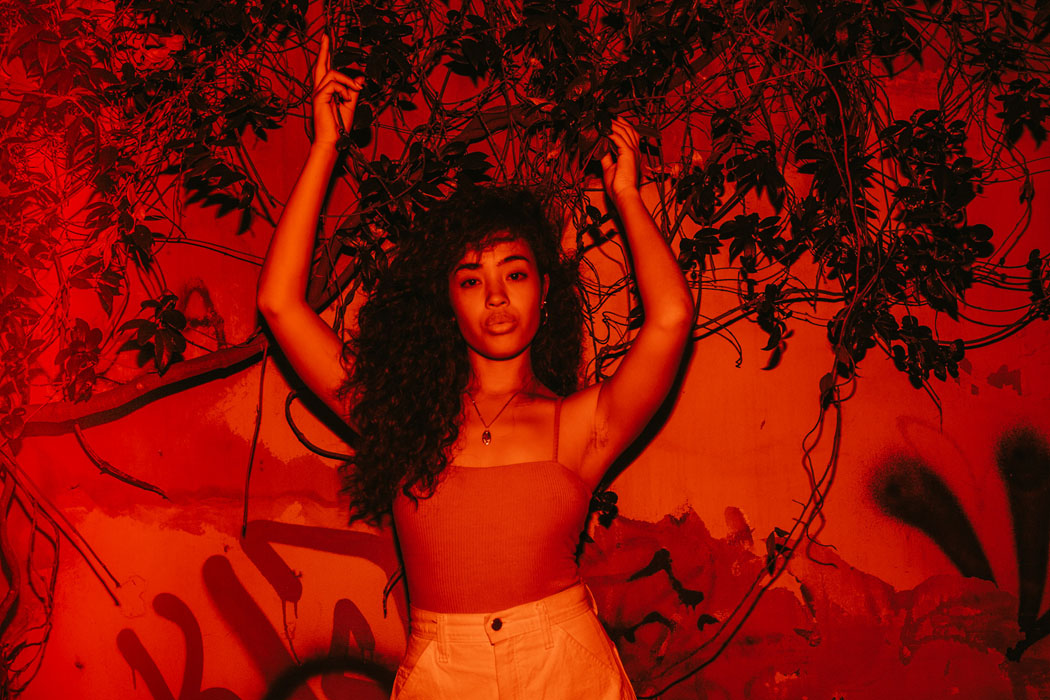 "My interactions with people, friendships, relationships, familial relationships, and then people who listen to my music are my major inspirations."
I read about your Japanese heritage and it's something I'd like to know more about since I'm a huge fan of all things Japan :D What part of Japan are you from and have you ever traveled there? How being part Japanese informs your music and your artistic life in general?
I'm not from Japan but my mother is! She is from Himeji which is a city in Hyogo prefecture. And fortunately I have traveled to Japan many times and actually studied abroad in Tokyo for 6 months. Being Japanese has informed my music and artistic lifestyle in a few ways. Growing up I always loved memorabilia such as posters and CDs and as I got older I loved vinyl and Japanese people love packaging and physicals. Due to this admiration, I really try my best to do the same. I also listened to Crystal Kay, Utada Hikaru, and M-flo. I really loved their rnb music. I thought it was so amazing that Utada Hikaru was making music with Jimmy Jam and Terry Lewis.
What are your major inspirations inside and outside of music?
My interactions with people, friendships, relationships, familial relationships, and then people who listen to my music, artists that I enjoyed listening to growing up and just wanting to pay back my appreciation for them!
Before saying goodbye would you tell us something about your plans for the new year?
My plans are to have an amazing tour in Australia and New Zealand. I'm also working on new music and would really like to tour the US, Asia, perform in Toronto, Indonesia and Brazil! Laughs. I really enjoy performing and love meeting listeners all over the world.