The Italian duo Giolì & Assia serve the perfect Friday tune where haunting vocals meets hypnotic beats.
I imagine myself playing this song as I am driving along the busy streets, the city lights reflecting in my eyes and my feelings get overwhelmed by the melancholy, yet a sense of pleasure. Giolì and Assia explain about their new release: "Borderline' is the second single coming out from our upcoming debut album 'Istantanee'. The period when we wrote 'Borderline' wasn't so easy for us due to a few family problems – I think that's why the main theme is so complicated. It tells the story of someone who can't live with or without the love of his partner, because he/she represents both the poison and the antidote for the illness. Moreover, the storyteller has to live with an unstable sense of self 'I'm not enough… not enough to judge who you are' and a feeling of emptiness 'I'm not strong enough to leave you 'cause I need you closer'. Even if the storyteller knows the pain this relationship caused to him, he cannot give up on it, and chooses to escape from reality, saying to himself: 'close your eyes and try to leave the world behind'. However, unlike the lyrics, the music wants to communicate a sense of revolt. The beat and the ethnic percussion mark a pressing rhythm, which communicates strength and recovery."
Watch out for their debut album "Istantanee" – that means "Polaroid" in Italian – which will be released on their own label "Diesis Records" this March. Enjoy the exclusive Video Premiere of "Borderline" on C-Heads.
www.facebook.com/gioliofficialpage
www.facebook.com/assiaofficial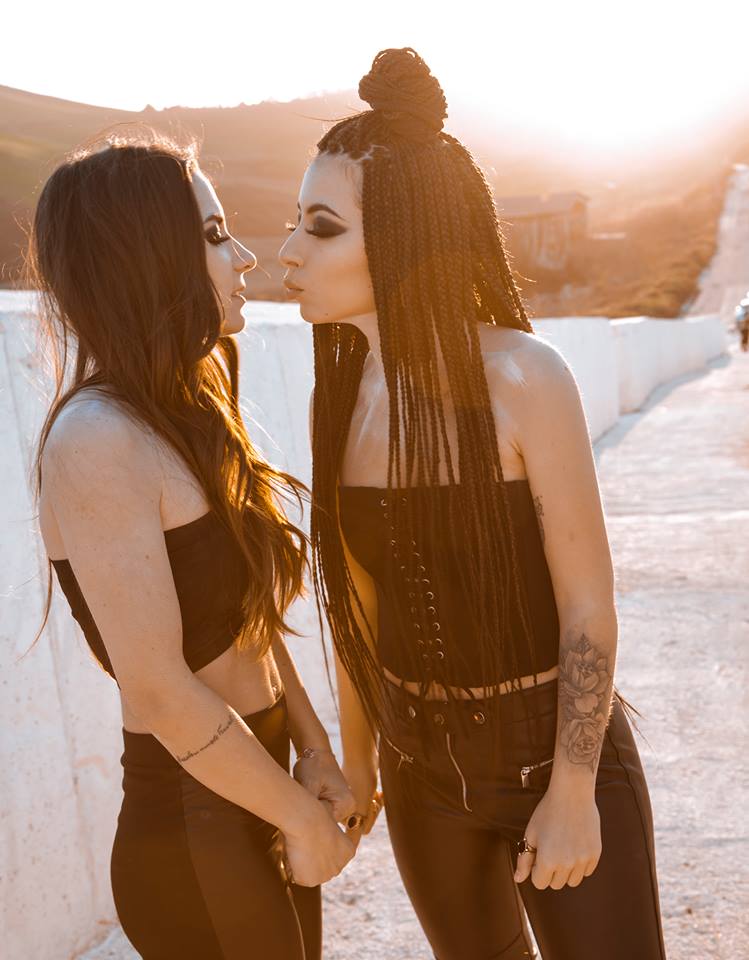 Behind the scenes – video shooting – source