Australian model Lydia Chanel Hunt has a name and face you can't forget. Oh, and not to mention a winning personality. I came to know the legs-for-days model through a friend in New York City a few years ago and have been (happily) running into her all over the world since. When she is here in Japan, she is constantly busy with jobs, but we somehow managed to do this collaboration shoot, as well as plenty of adventures, while she was in town these past months. From Japan travels to model essentials, get to know more about the extremely lovely model below.
interview and photography by Maya Kibbel
Growing up in Australia, what was your life like? Did you have certain career aspirations or did you know you wanted to be a model? That being said, how did you get your start in the modeling industry and how old were you?
I absolutely loved growing up in Australia (and I miss it everyday) – the sun, the beach, playing on the street. I cherish my childhood with all my heart. I definitely put in my year book that I was going to be an 'air hostess' – fast forward to a few days after my 16th birthday & my family encouraging me to enter in a local model search where I was placed a state finalist, did I know that, it would launch my career as an international model to this day.
Modeling is a career that allows you to see the world, bring you once in a lifetime experiences and much more, but it also comes with running around to castings, long shooting days, uncomfortable and/or painful outfits and shoes, etc. What aspect or aspects of modeling do you love most? What makes you happiest about your career?
I think the traveling you get to experience with this job is the best part – I'd never been overseas until I started, so it definitely allowed me to experience different places & cultures. I always feel happiest when I'm busy with work & finishing up contracts around the world as it means I've accomplished what I set out to do.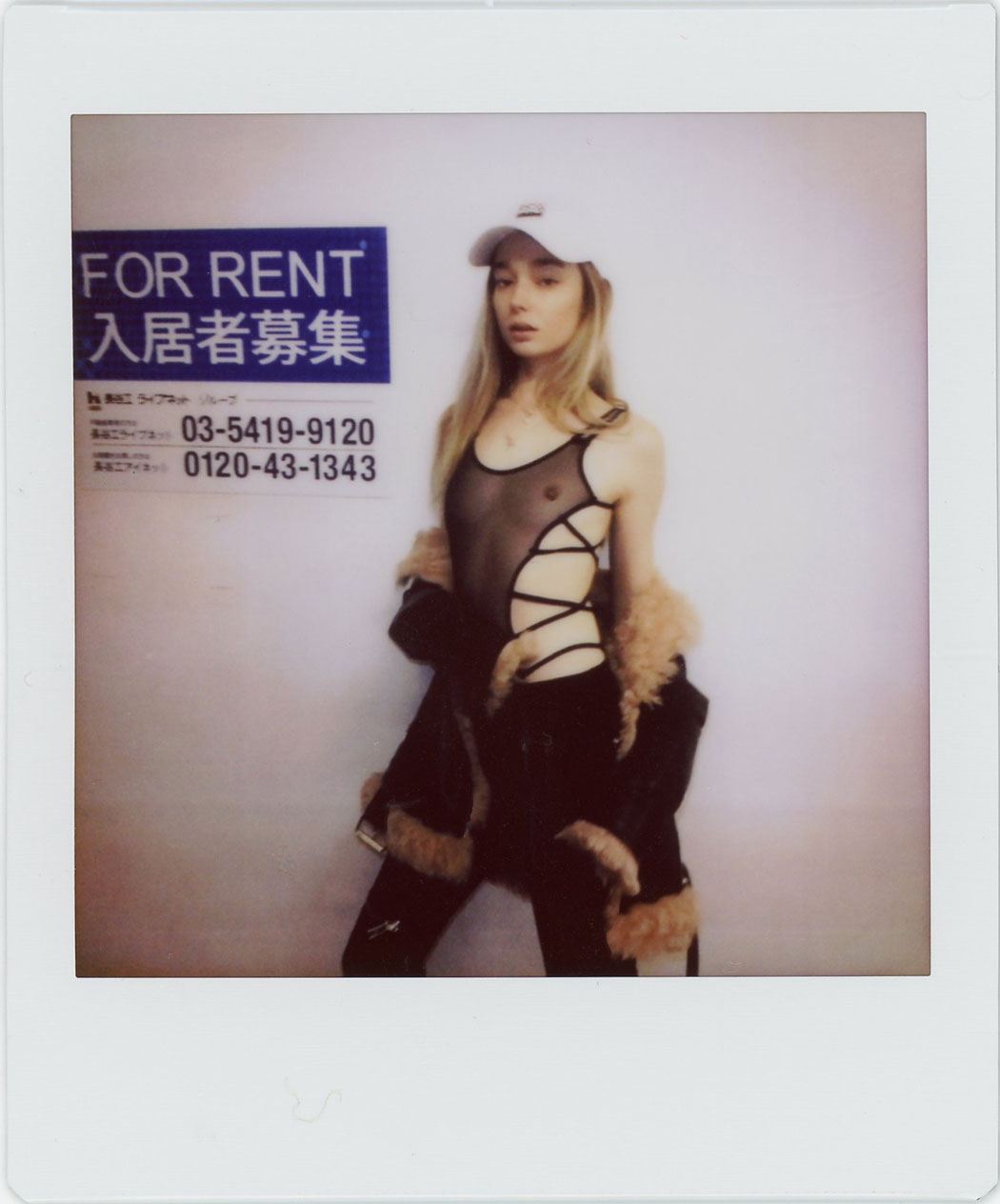 You're extremely down to earth and kind to others. How do you keep a good head on your shoulders despite the craziness of the fashion industry?
I think that really comes down to your support system. I'm fortunate enough to have family & friends that have always supported me with this (sometimes) unsteady career with the constant traveling, not knowing which city I'll be in next month or if I'll be home this Christmas (important amongst most Aussie families).
Speaking of craziness, what's the wildest shooting experience you've had?
I once had to 'fake' drown myself for a series this photographer was doing, I think I was 16 or 17 at the time. Once we got the holding my breath down pat with no bubbles, I just prayed the light hanging above me didn't fall into the water.
This year you've been in Japan quite a lot for work. Do you have a favorite city in Japan? Also, what are you favorite things to do when you are in the country?
I'm actually answering these as I'm on the Shinkansen (bullet train) from Osaka to Tokyo. I'm completing up my last week on contract in Osaka & with a few days free, I'm heading to Tokyo to catch up with some friends in town on tour (another great thing about this job is the crossover of friends' schedules).  I've been fortunate to have visited many places in Japan – Tokyo, Osaka, Nagano (Japanese alps), Fukuoka & Kyoto! I absolutely love Japan, it's a very peaceful country filled with many parks, temples and shrines to check out – Kinkaku-ji (golden temple) in Kyoto being my favourite. I love to relax at an onsen (Japanese bath house) after a busy week of work.
"I always feel happiest when I'm busy with work"
With all the traveling you do, what are the 5 essential items you always bring with you no matter what city you go to?
You'll always catch me walking around with 2L of water (super important for that skin glow) and headphones. In the summer I always make sure I have a Japanese fan with me (I'm not used to humid weather) but my other essentials would be my subway card, lip balm & coffee in hand.
Are there any other careers you'd like to pursue on the side or full time? If so, what would it/they be?
I'm thinking about studying for the SAT's to potentially go to college in America, in which I'd definitely study fashion. It's a passion – I sketch constantly & would love to wear my own designs but it's a bit tricky to travel with a sewing machine at the moment. However, I've taken up a hobby of 'bedazzling' swimwear tops. I've only completed 2 so far – it takes a really long time and a lot of patience. Think sequins & Swarovski crystals – plus Kirakira for that instagram. So perhaps once I complete a few more I'll start to sell.