To call Wolfman – Katerina Stoykova and Angelo Repetto – indie electronica or a synth-pop duo is like rendering a 3D technicolour cornucopia of imagery as a flat, two-dimensional object. Their sound, although it clearly draws from a synth-pop well and taps into some indie tropes, is really something of an auteur take on the history of alternative pop. There's traces of blues in there and disco, r&b and soul, some of what came to be known as electro pop, rock and all types of club type stylings, but all of this is filtered through their singular sonic prism. When you hear it, you'll know what I mean. In light of their sultry, 80s-tinged new single entitled Heat and their upcoming full length called "Mad Woman", set to drop in early October, we sat down with vocalist Katerina Stoykova for a little heartfelt back and forth.
Photgraphy by Simon Habegger
Interview by Oro Del Ma

Tell me a bit about the actual scene of Switzerland. From what I see, there's a lot of jazz and a lot of light mainstream-leaning electronica, mainly with vocals, which I guess is the prevailing sound right now.
Hmmmmm. I don't think I could really describe the actual scene. There are so many good musicians, from jazz to electronica, it's all there and like eveerywhere else there's a lot of real talent and quality around, but also a lot of shallow stuff. So it's a question of taste, of course, but also Switzerland is very small, and it's very difficult for Swiss bands to become well-known outside of the country. I don't know if there's some-kind of widespread prejudice or we simply aren't being noticed because we're such a tiny scene on an international scale. A lot of the musicians I personally adore and admire aren't being noticed much because they're not striving to copy the mainstream cacophony. And some of the more famous names, for me, are oftentimes part of a very monotonous backdrop for the masses. There are only very few that have truly made a name for themselves without losing their originality. But I guess that's the same everywhere.
Would you say that there is a strong sense of community in the scene?
I'd say there is, at least within the circles I know. We're constantly in touch with other musicians, having our songs remixed by them. Angelo also does a lot of remixes for others and I think there's genuine admiration for each other. I don't know why that is, but I guess the musicians we've come to know closely share the same values and are in it for the music, first and foremost.


How did you guys meet, I mean you and Angelo?
We used to live in the same building, on the same floor, and Angelo's bedroom was right next to mine, so I'd constantly wake up to the dronin' of his damn guitar, hahaha. And so we'd meet for coffee and beer all the time, both our flats became one big family of flatmates. aand eventually we began recording together. It kind of happened naturally.
What made you decide to make music together?
I think it was the friendship and our refusal to grow up, the trash talking. That kind stuff.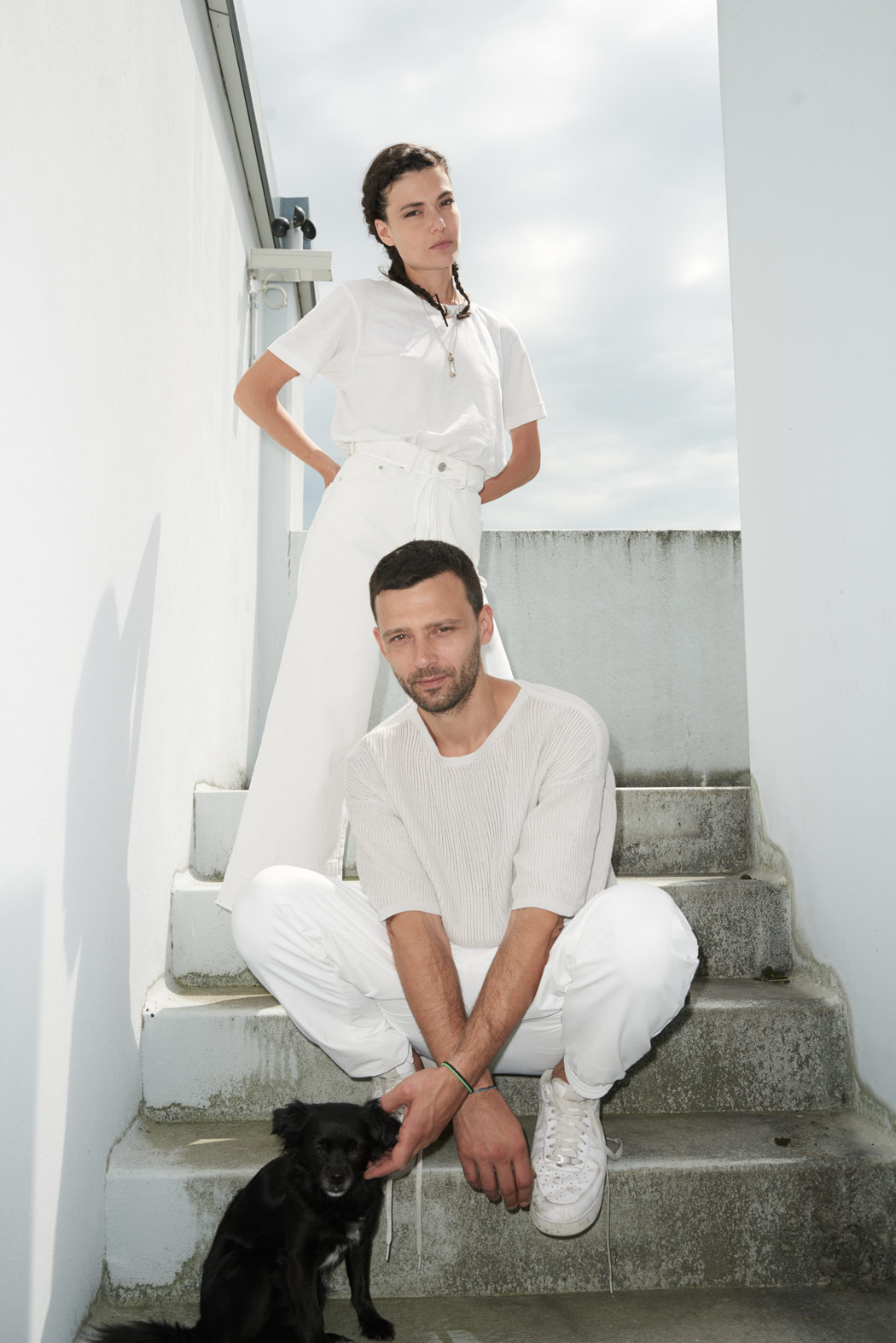 And why "Wolfman"?
One of the first songs we recorded is called Wolfman, it's on our first album "Unified", and it's about the constant drive in some people, which can be a good or a bad thing. It describes our state of mind a lot of times, we're often in some sort of frenzy and it's what keeps us going.
What did your music sound like at the beginning?
Have a listen.
Do you write the songs together or you're all modern like that and only trade files?
No, we're prehistoric. We write every single song together and sit next to each other through every step.
So how did "Heat" come about, do you still remember? And is that Angelo on the vocals?
To be honest, the entire upcoming album resulted from a dream-like state of non-stop recording. We had some material and the songs sounded like they only needed some finishing touches but then the last month we got into one of those frenzies and basically never left the studio and I don't remember much except that it was a lot of fun and a load of work and we came out of there thinking, ok, we just recorded the entire album in the last couple of weeks. Yep, that's Angelo on the vocals.
I love the video for this tune! I love the stylish architectural imagery, but in conjunction with this karaoke aesthetic that the format implies – who came up with that?
Thanks, so do we! Our main video man and our co-producer for the last two albums, Hans-Jakob Mühlethaler. He's an amazing music producer and he's done most of our videos as well.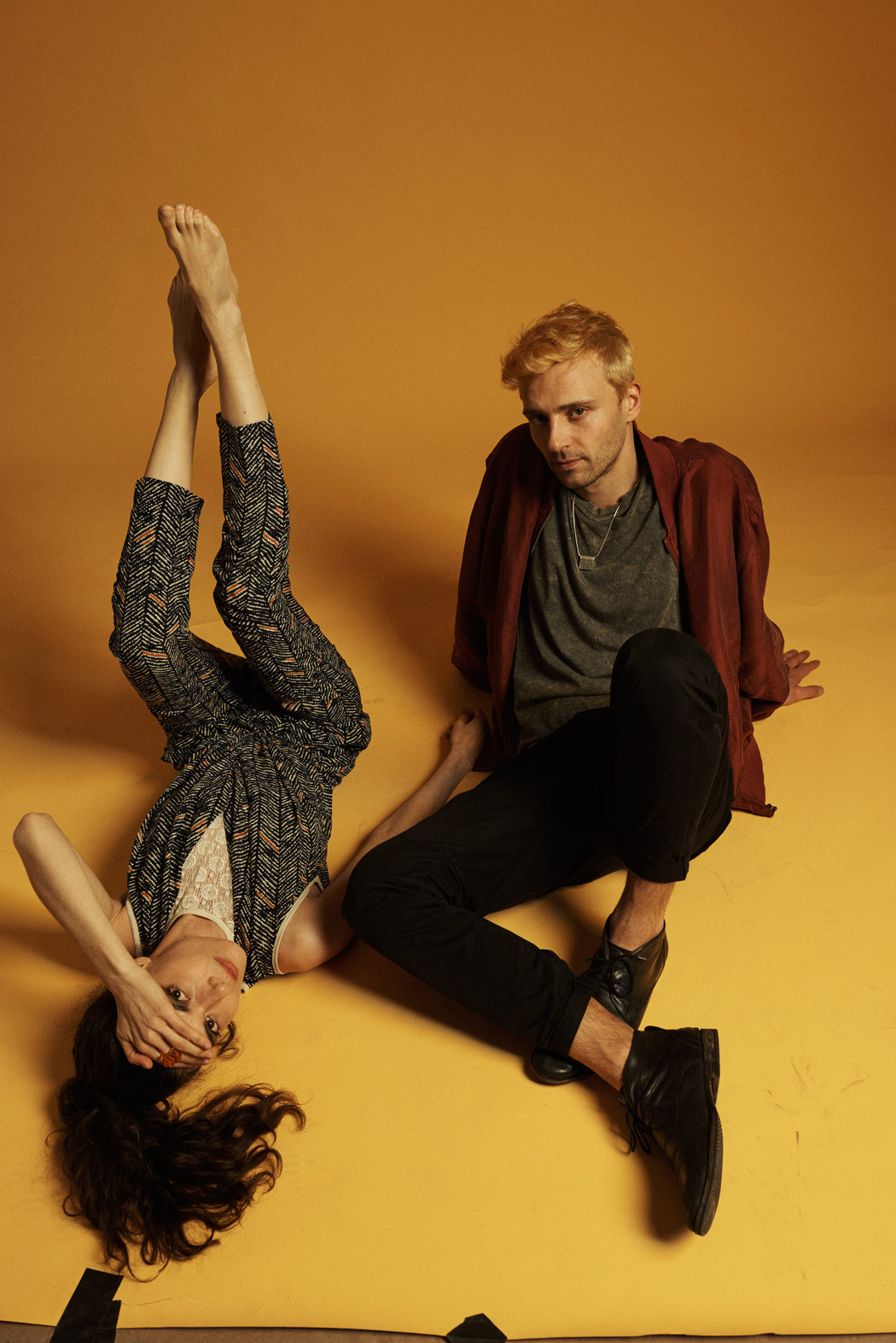 I've had my share of drunk karaoke nights and still feel bad for those who had to endure my vocal attempts, did you guys ever do karaoke together?
Nope, but we really should!
Would you say that the Swiss are a karaoke nation?
Hmmmm..I have no idea. There was a famous place in Zurich that used to have karaoke nights every Sunday and I used to go there and karaoke after my Sunday shift when I worked behind a bar. Glad I don't remember everything from those nights, hahaha.
So you have a record about to drop and it's called "Mad Woman", what should we expect?
I don't really know. For me, it's the best work we've done so far. Maybe it's because of the intensity, but at the same time the light-heartedness of the recording sessions. We get be very dramatic but don't take ourselves too seriously, and this time it all felt really easy and in the right place. So I'd be glad to hear your take on it when you hear it.
And since we already talked about the meaning behind Wolfman – why Mad Woman?
"Mad Woman" represents our kind of reverie with Wolfman. It's about the meaning and absurdity of complete devotion to love of any kind. It's also about the madness you experience – especially as a woman but also as a man who doesn't believe in the boundaries of what it means to be a man and a woman – when you give way to your emotions and express them. It's not taken seriously and it can drive you nuts. So when you believe in something you have to keep your flag flying even higher and insist on your stance until they finally get it. You see, everyone can feel like a "Mad Woman" version of themselves and want to express that. And they should be able to. And apparently I wasn't wrong with this observation, because a friend of ours made us a couple of prototype t-shirts with "Mad Woman" written in bold letters across the front and a couple of my friends – both men and women – were very interested in wearing one of those shirts. It's all flowing borders.