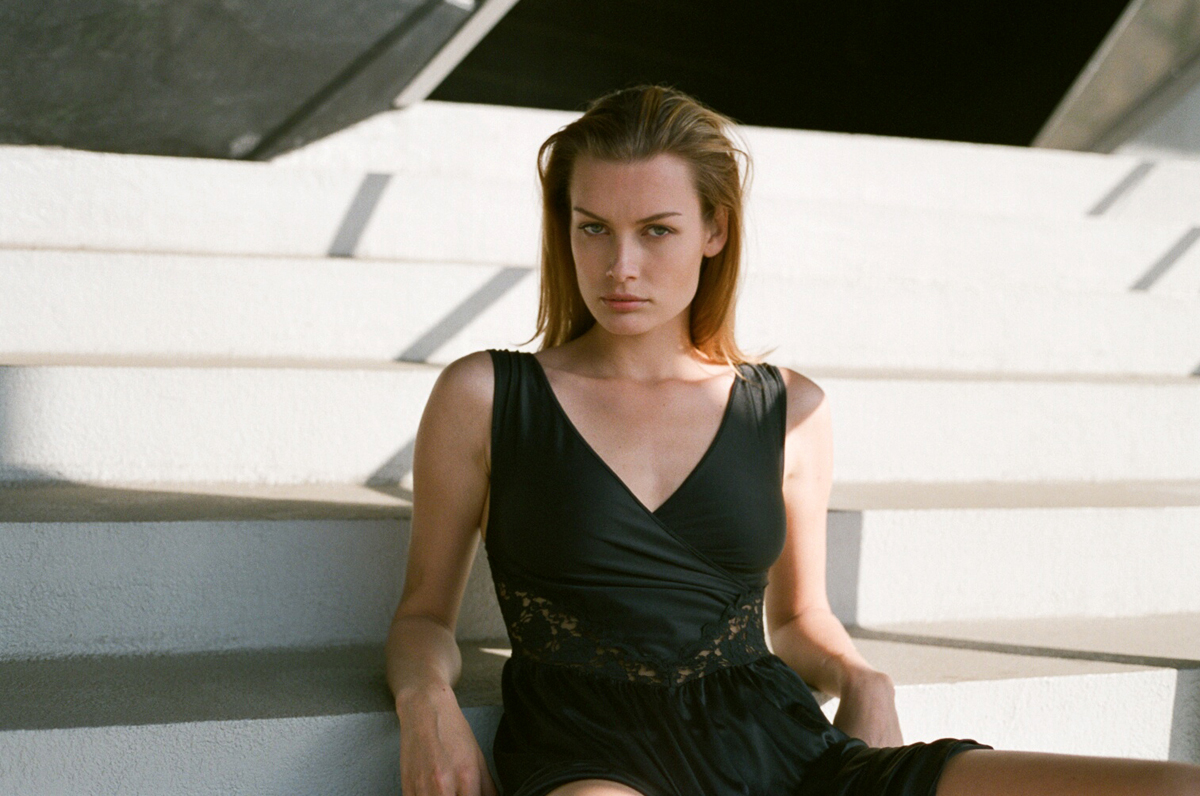 Photographer 

Craig Stuart Eisenberg

 put together this shoot exlusively for C-Heads and made the perfect choice with outstanding beauty

Flora Watling

 at Two Management. "Flora and I share an affinity for modern architecture. Seeing her personal style, it felt natural to juxtapose her soft femininity and curves against the hard lines and angles of eric owen moss' development here in LA. I shoot entirely on film and it is a testament to Flora's beauty that she demands your gaze even when surrounded by these imposing structures." Marvellous.