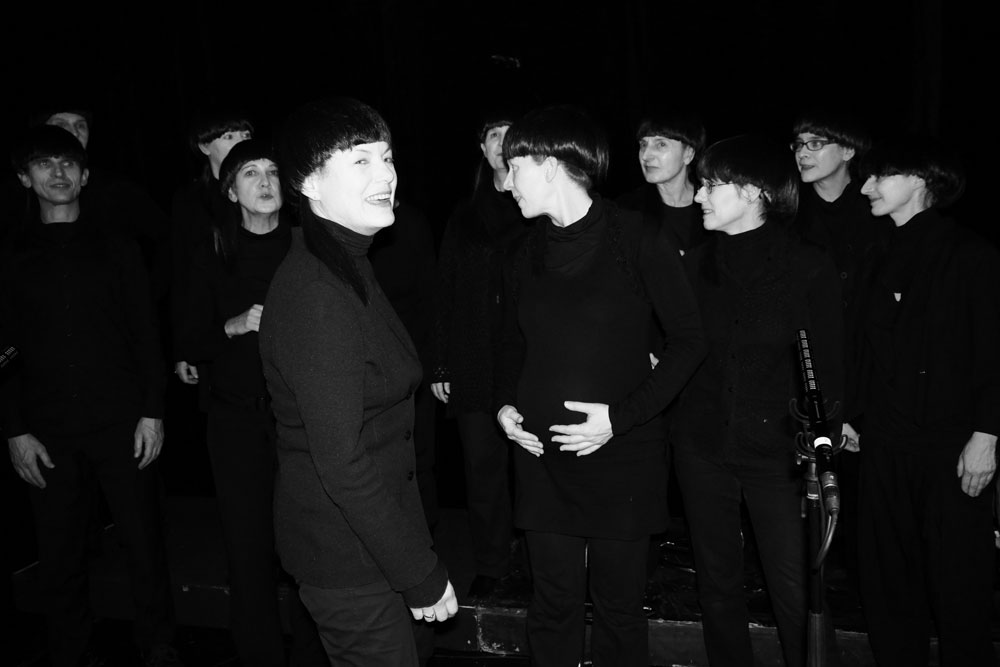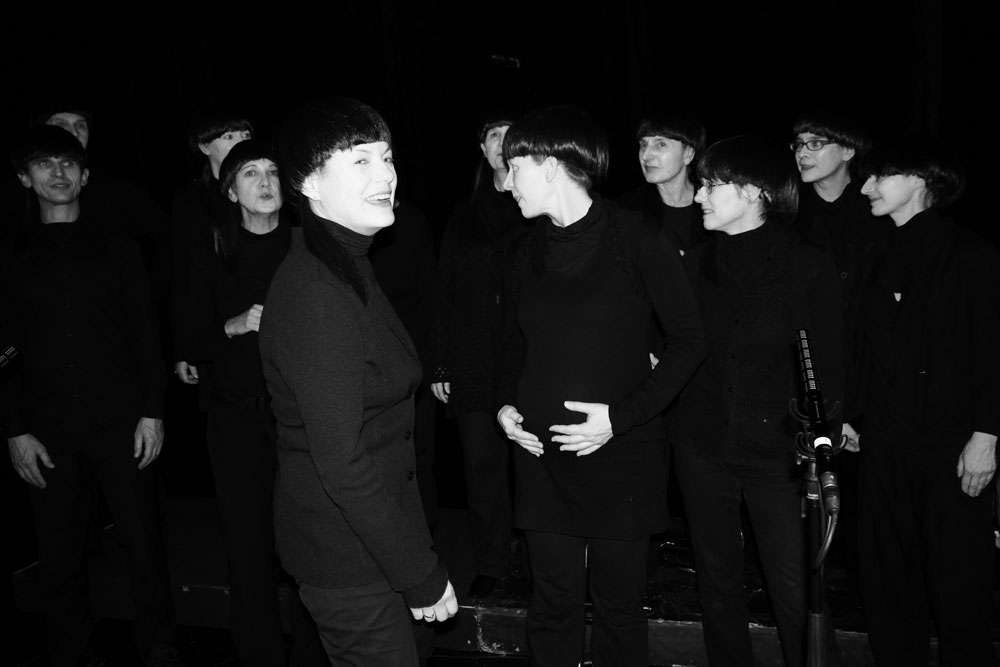 I have been living in Berlin for many years. And this was the very first time that I entered the Volksbühne at the Rosa-Luxemburg Platz. What a stunnning place and I am thinking to myself I should maybe go to the theater more often. Anyhow that day I was there for the Esther Perbandt show, who is the first fashion designer to ever show a fashion collection in that place. Seems the theater director likes her stuff too. Can´t blame him for that. Esther Perbandt to me is somehow this quintessence of Berlin culture. Her fashion is raw, mirky and untamed.
The show starts appropriate to its name. Grotesque. A choir making weird noises – strange but fascinating at the same time, as it somehow doesn´t sound human at all. A dancer appears on stage and moves as if he or she was fighting a sort of inner fight. And then shortly after I start fearing that they might show the whole collection in that way, suddenly- bang- the DJ starts and the first absolutely stunning model appears. All the models are gorgeous, maybe it is because they feel so good in Esther´s clothes – there is this amazing confidence in them, that I haven´t seen that much in other shows. The audience is in love. They clap on almost every new outfit that is being shown. And it is well deserved. Black and white are the colours of the night. And Esther Perbrandt the fashion queen of that night.
Photographer and video maker Nico Stinghe at anothersidewalk takes us one more time on a backstage journey of the Berlin Fashion Week.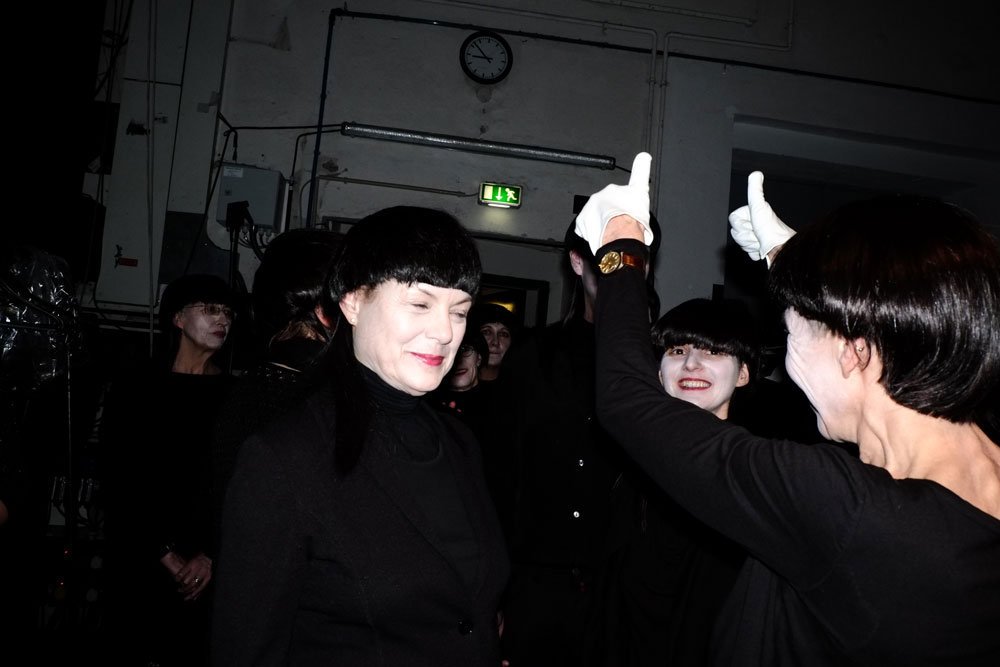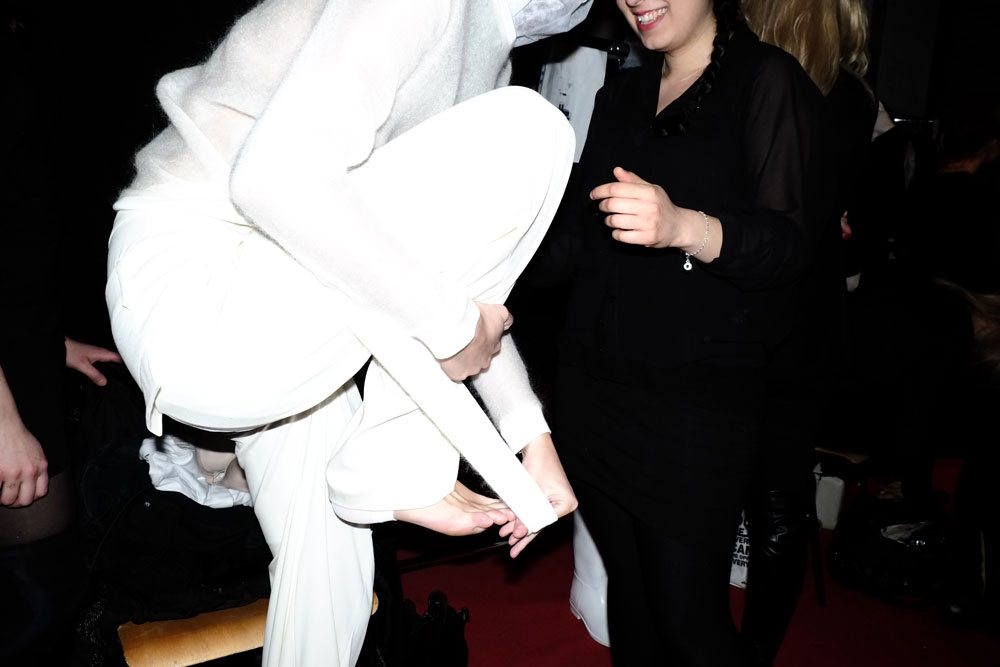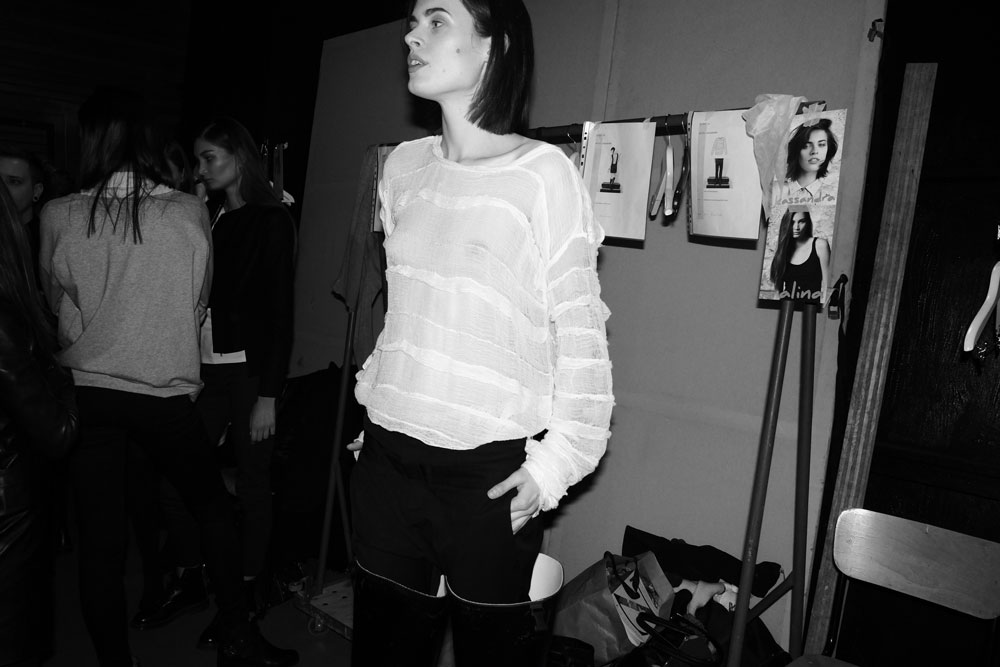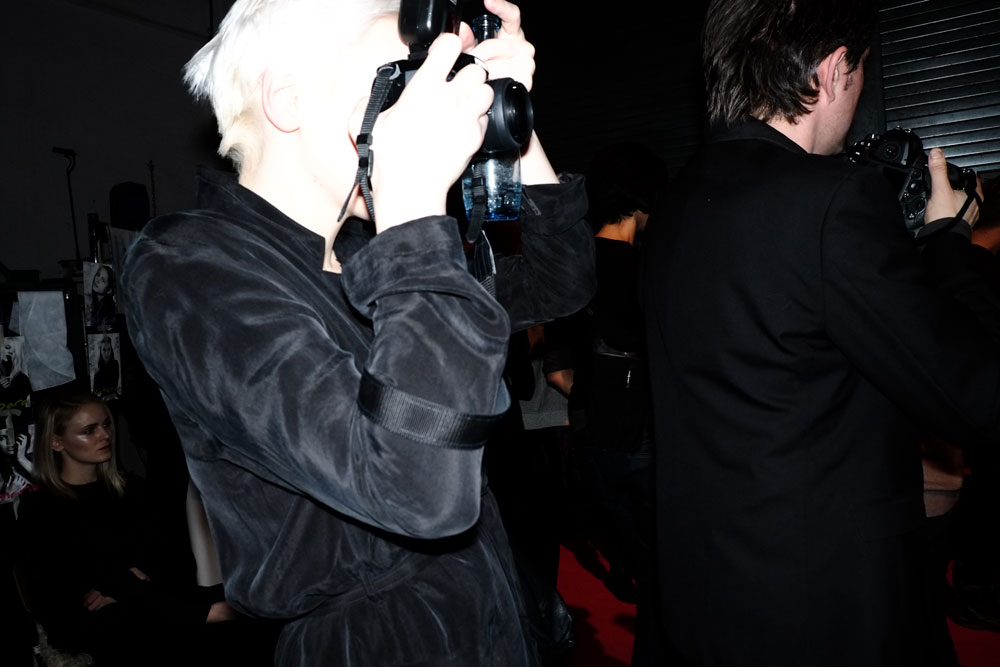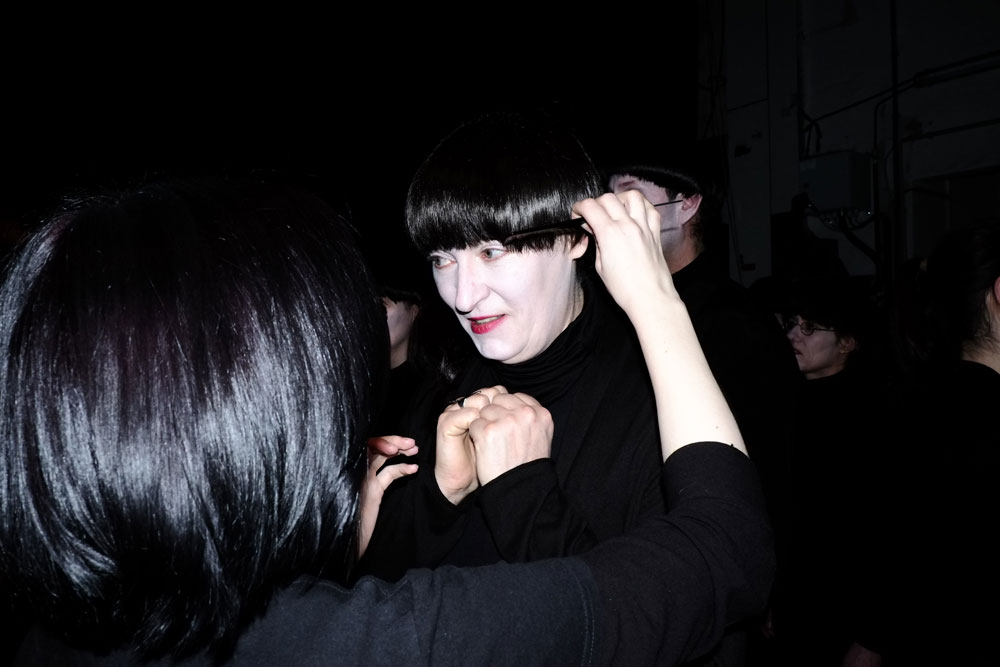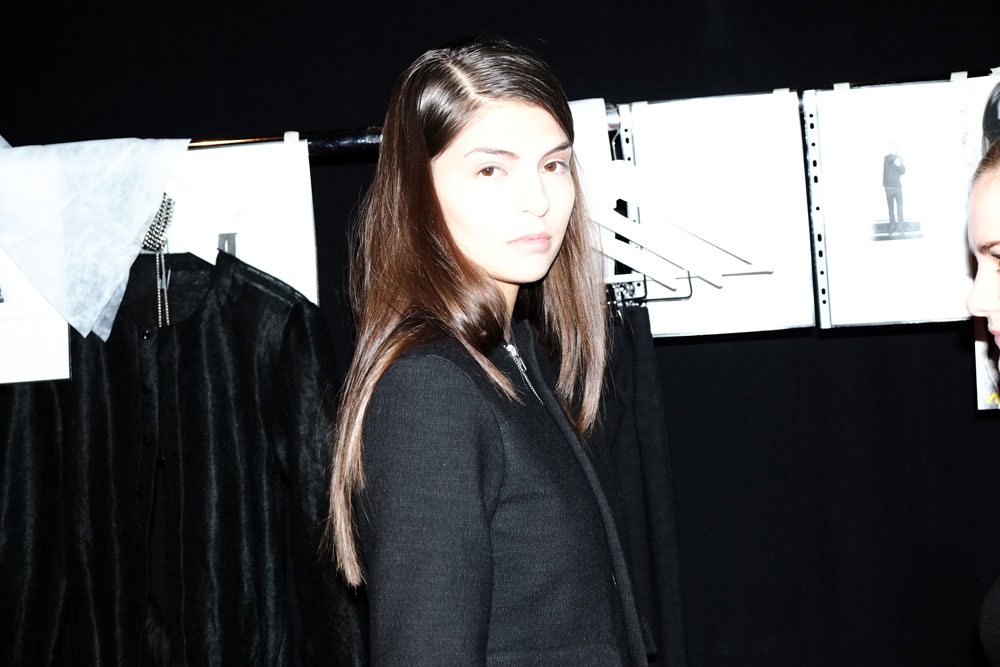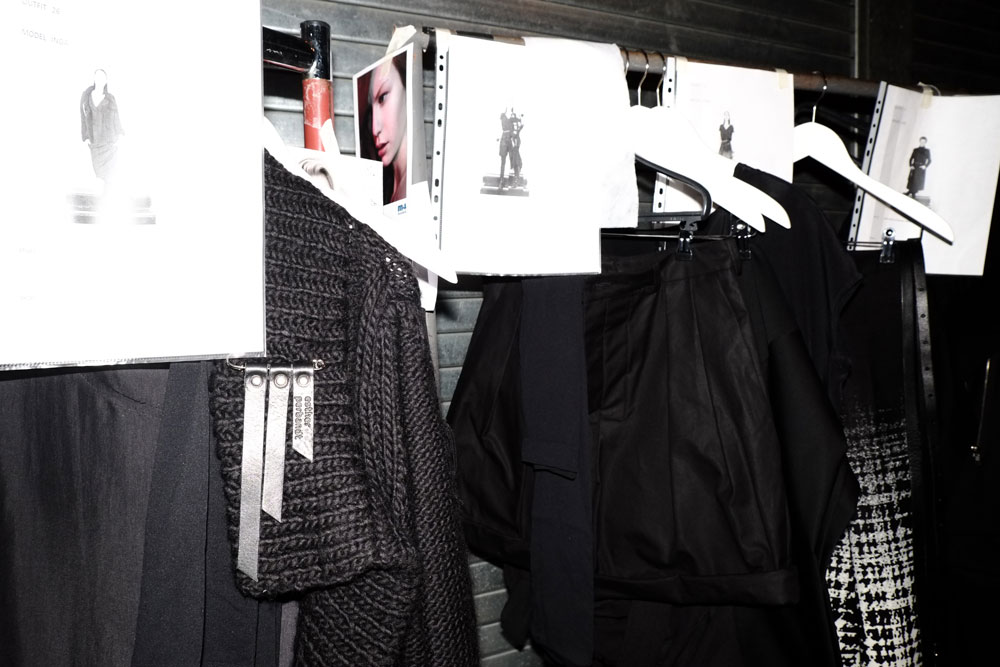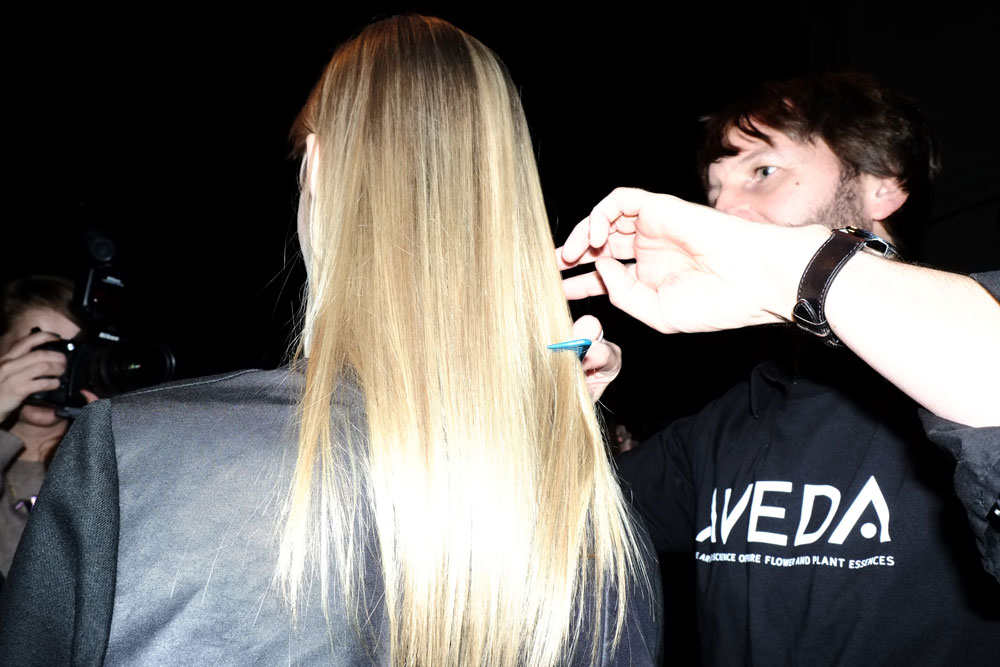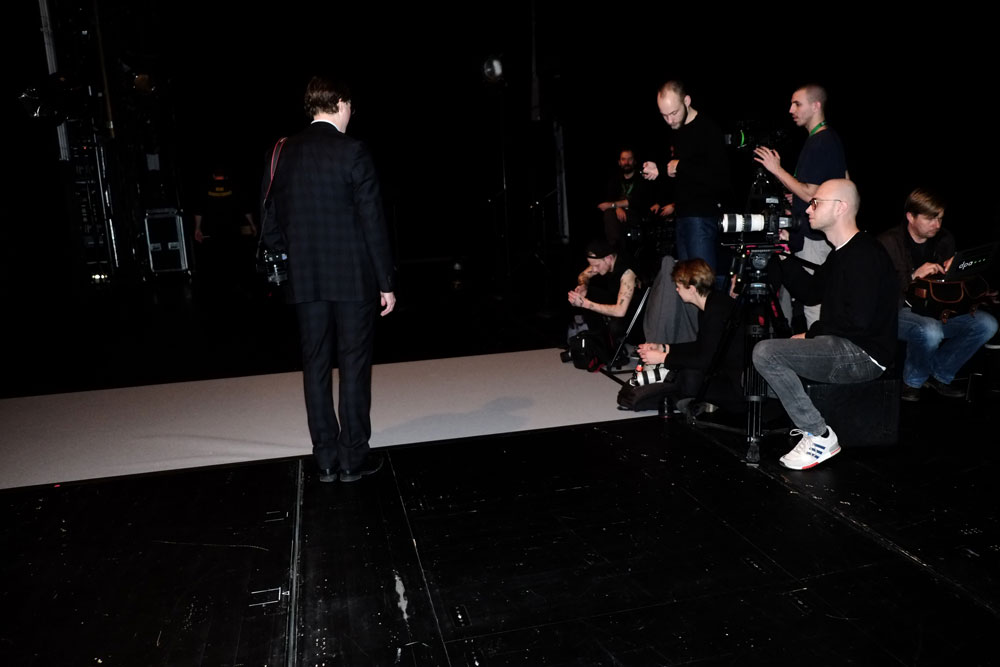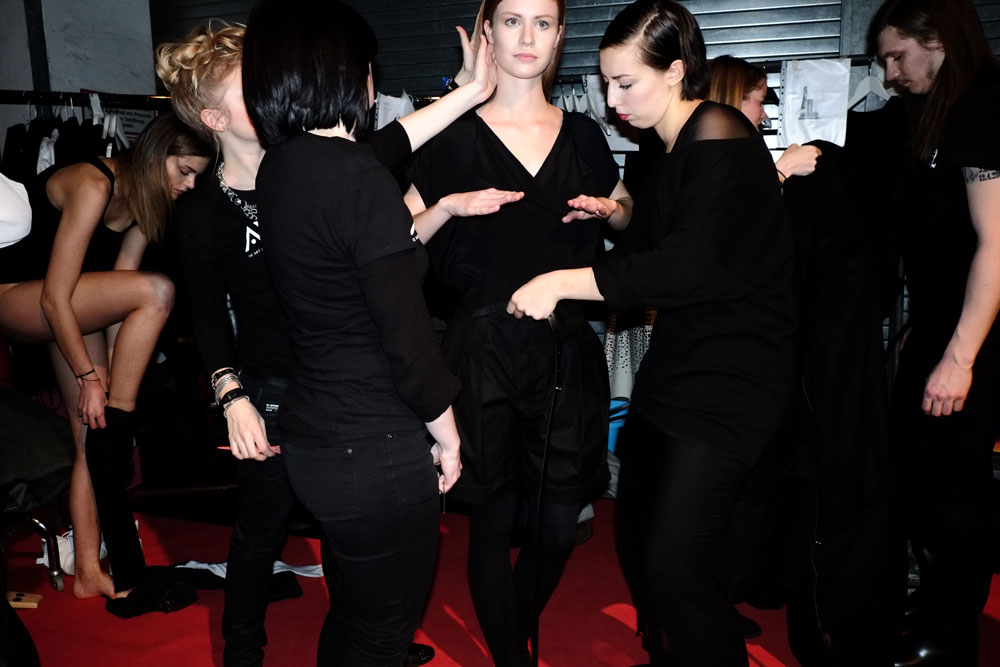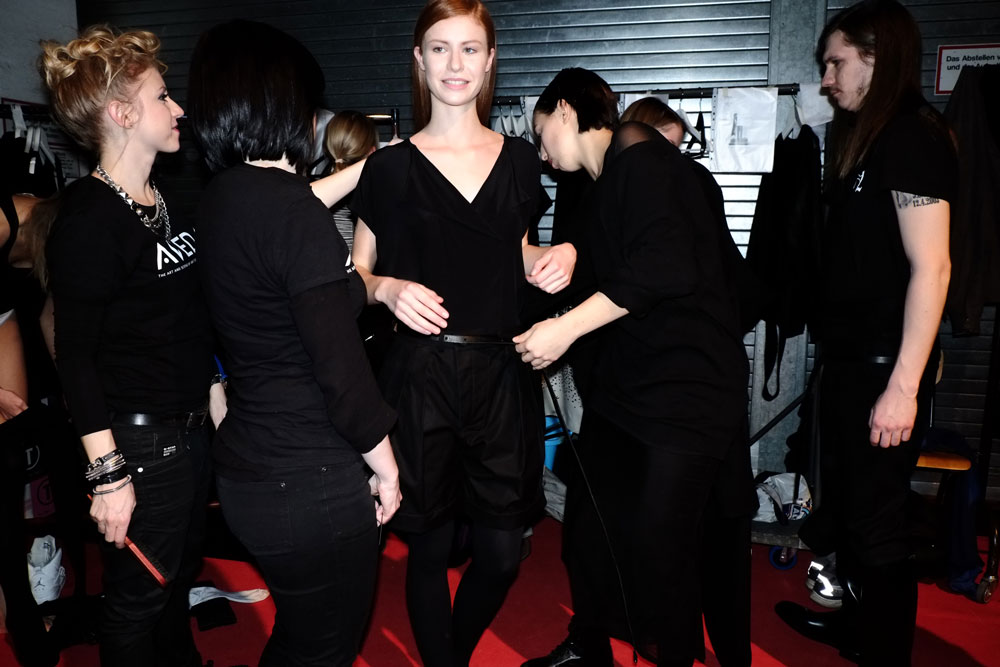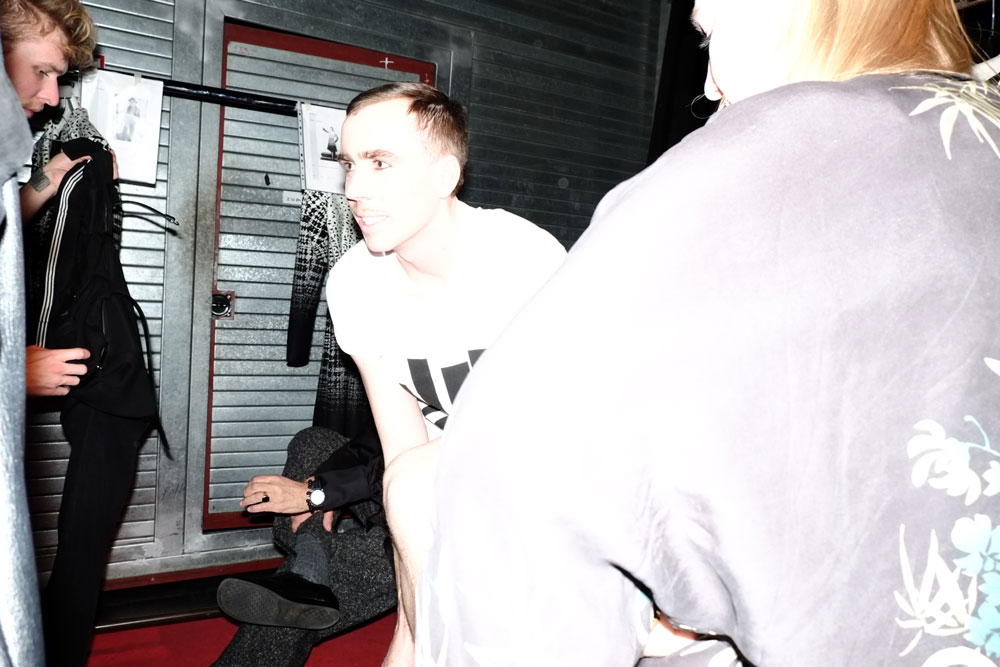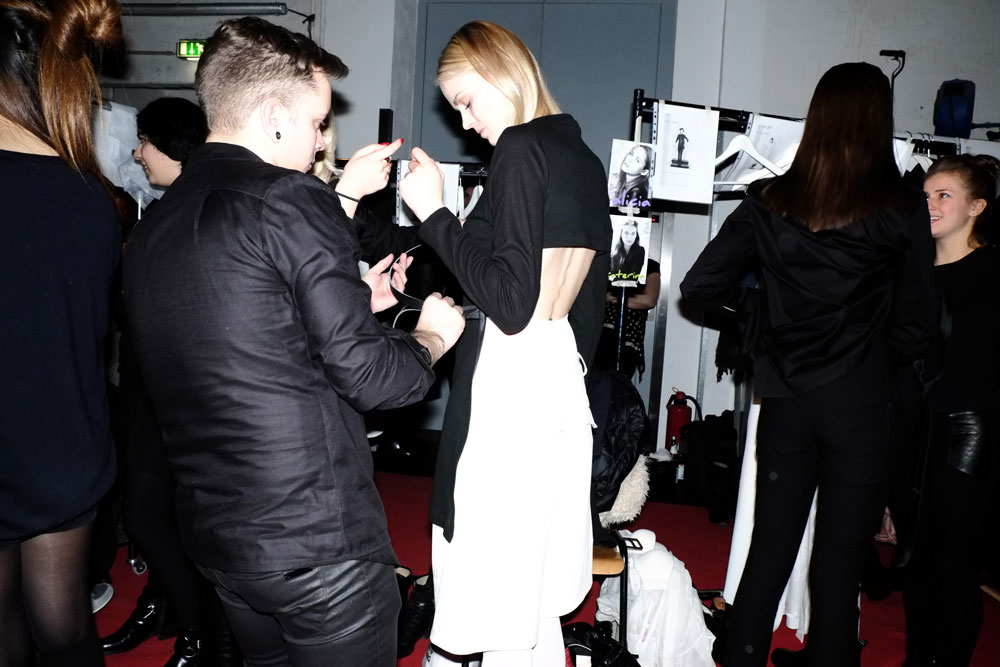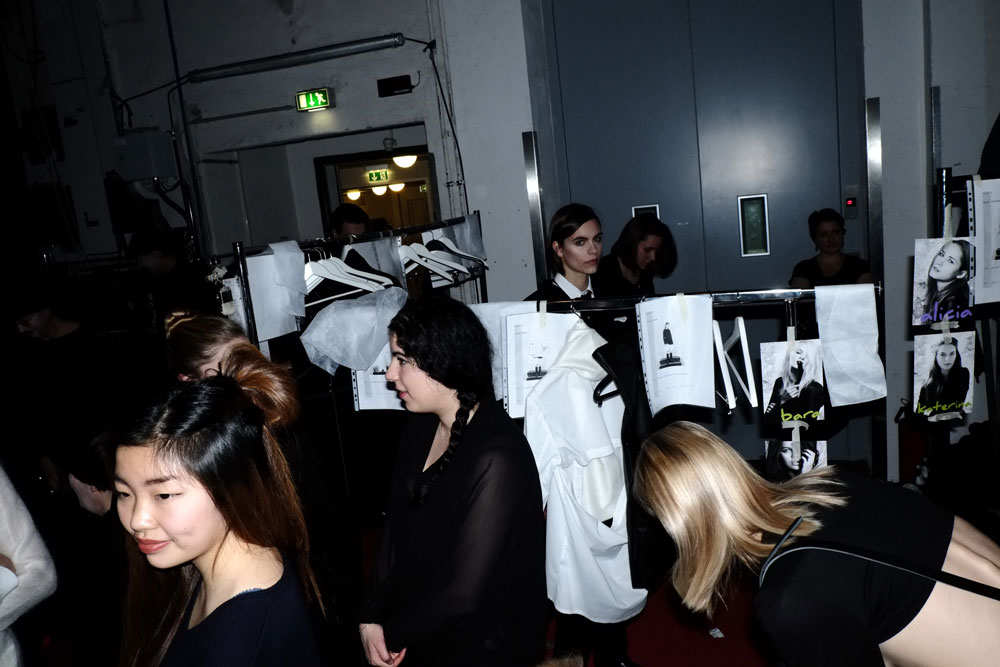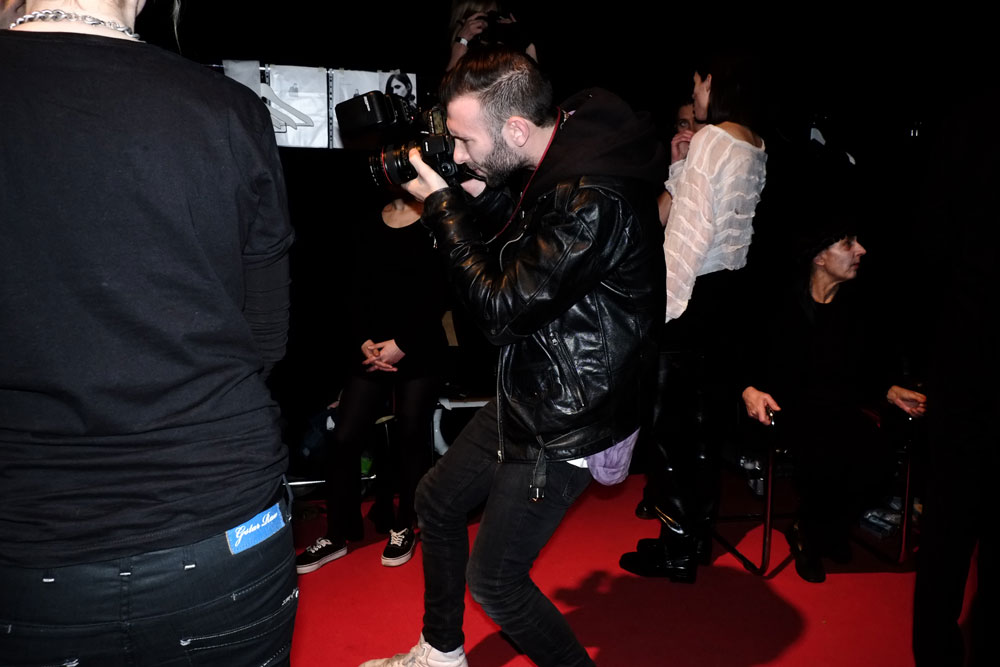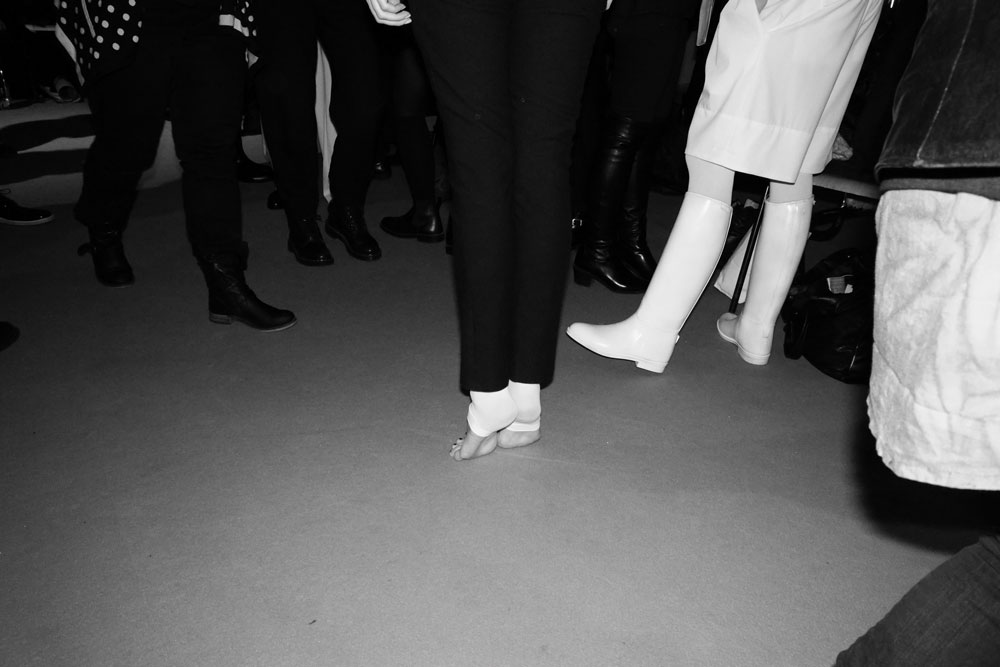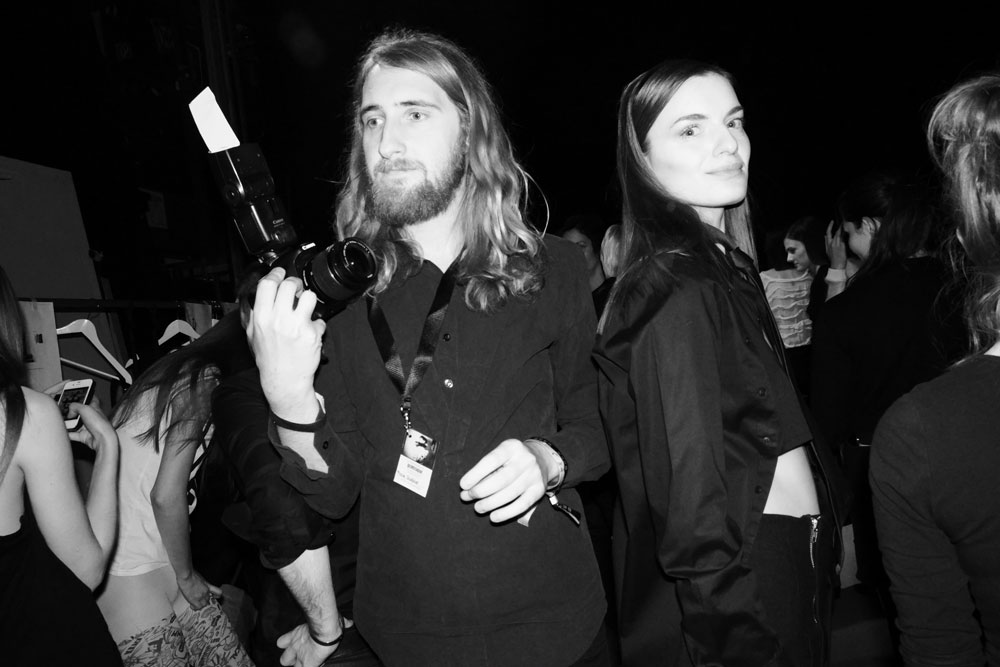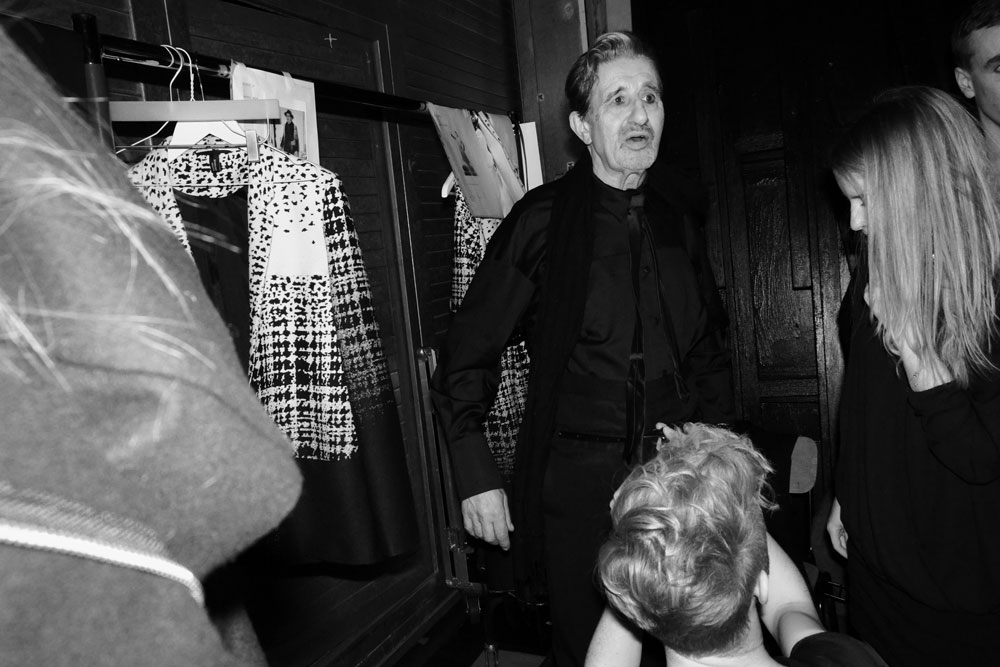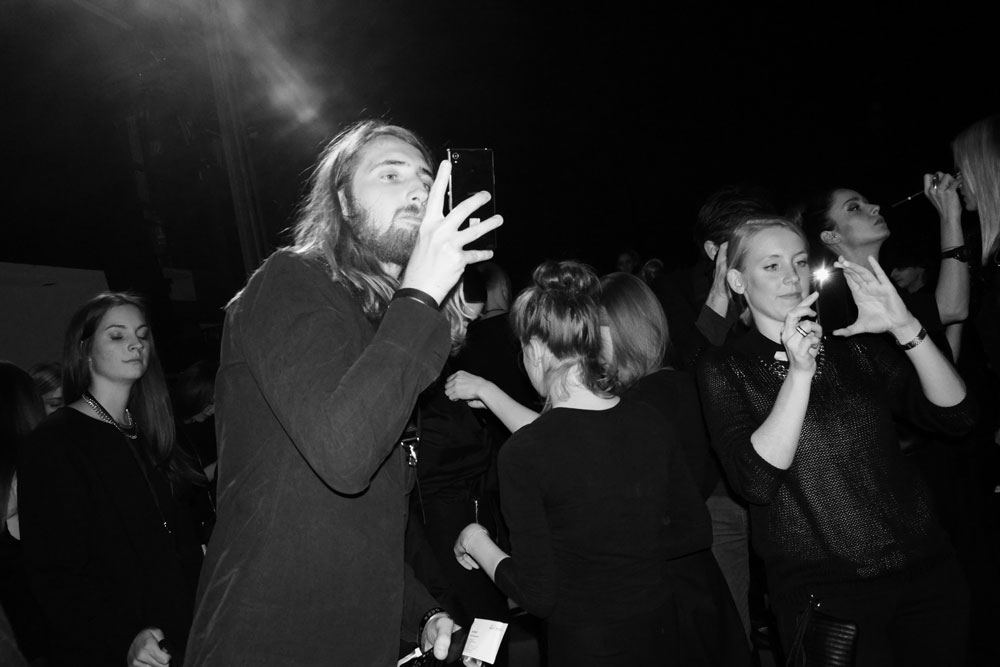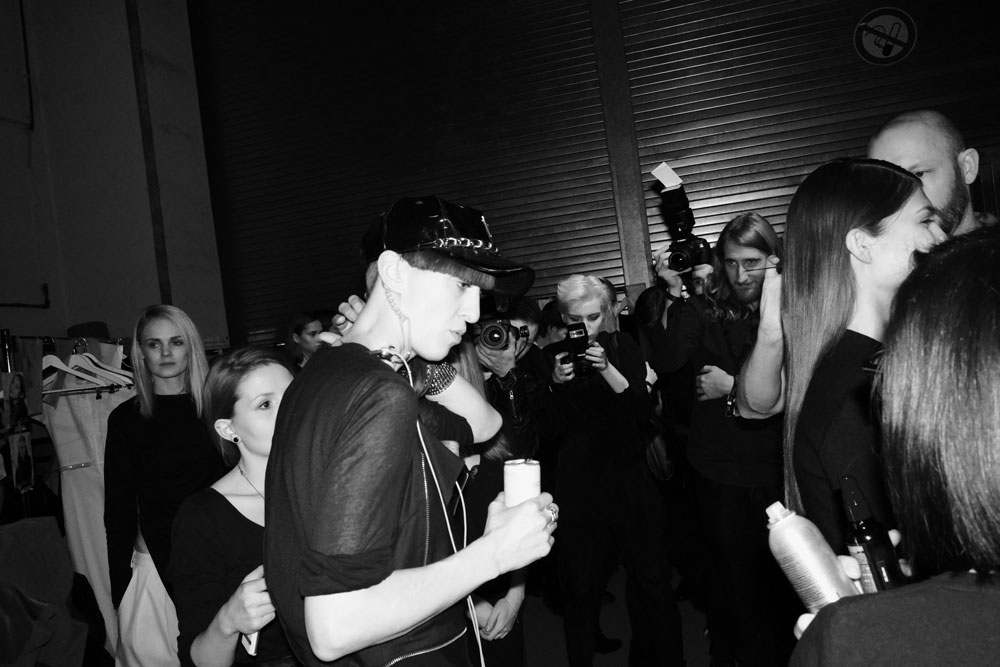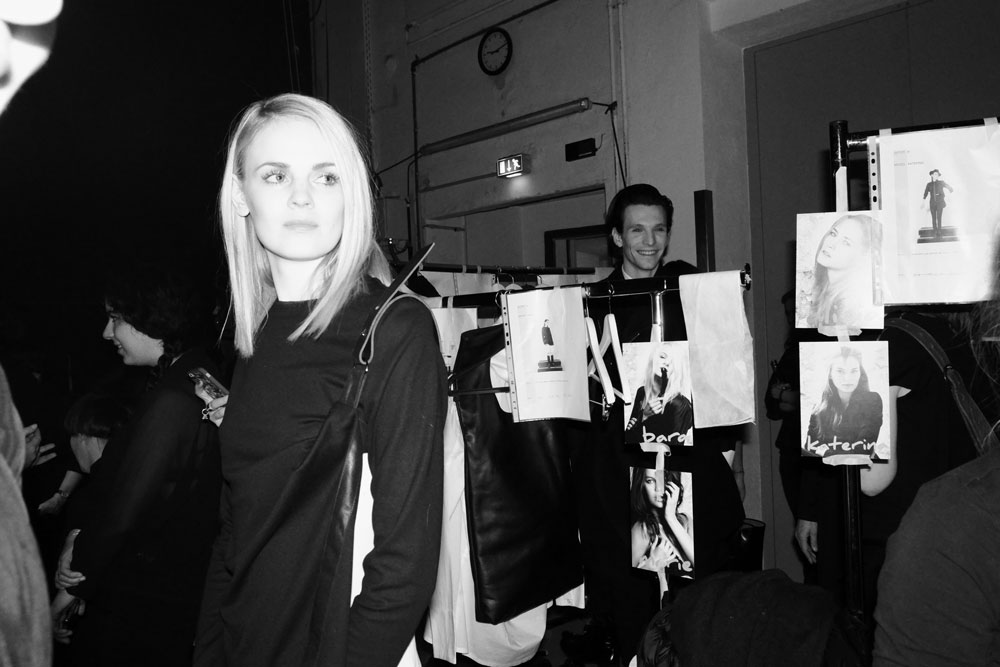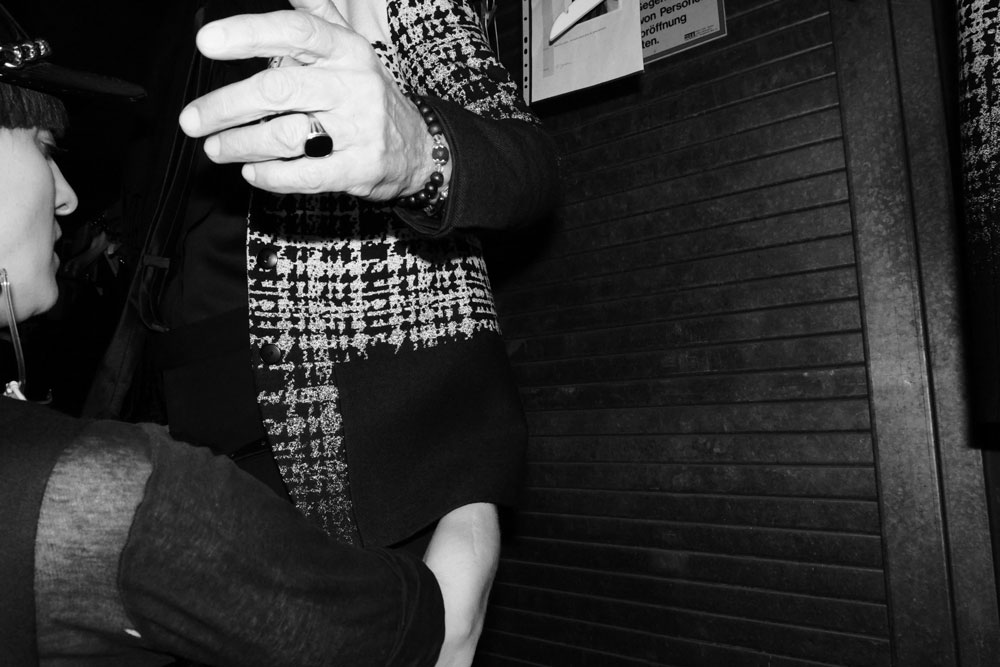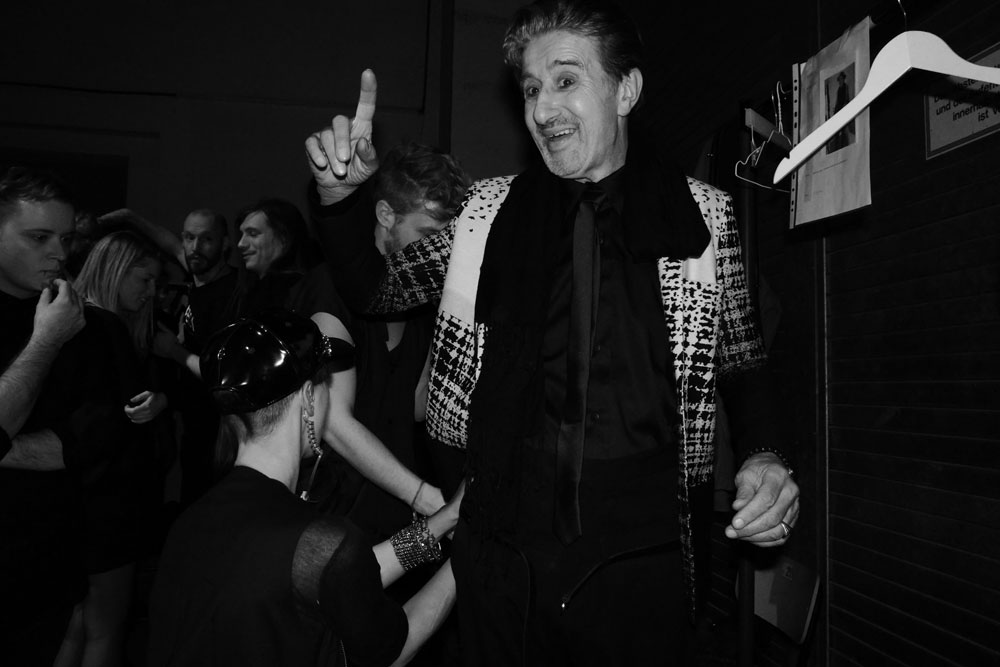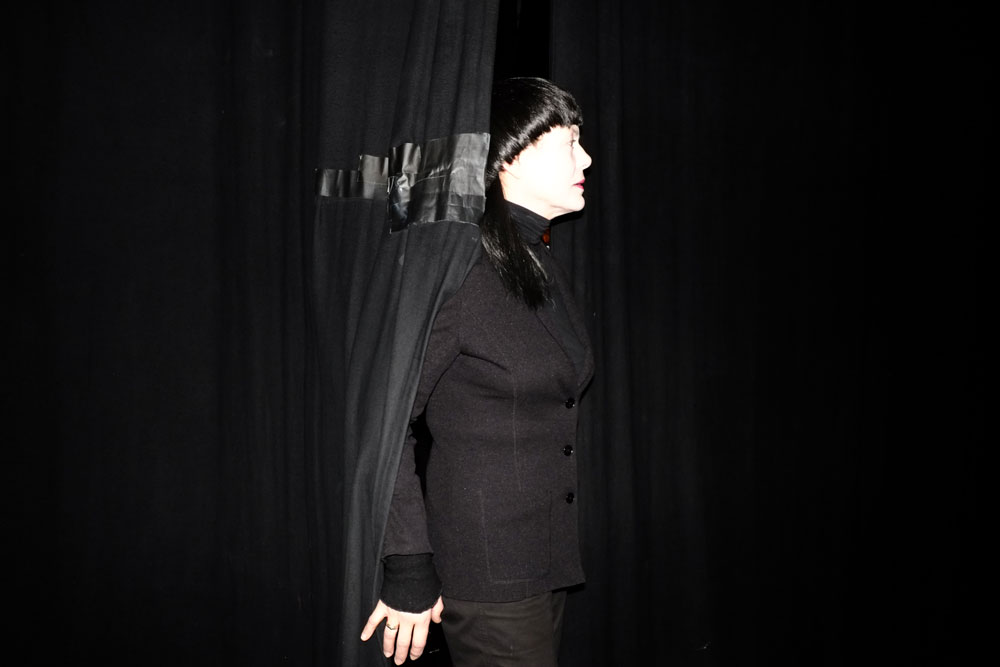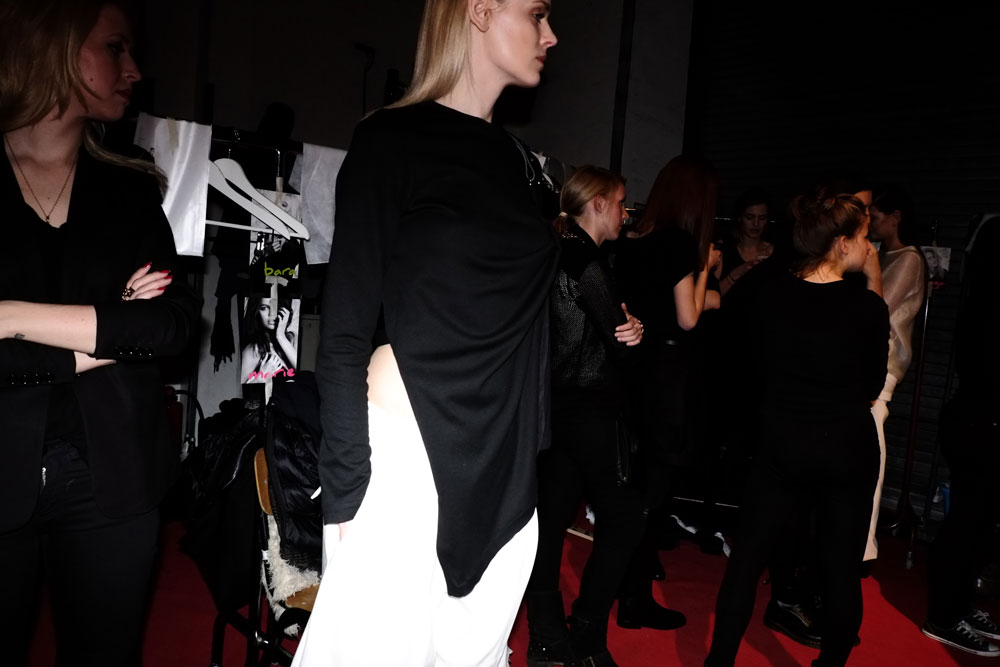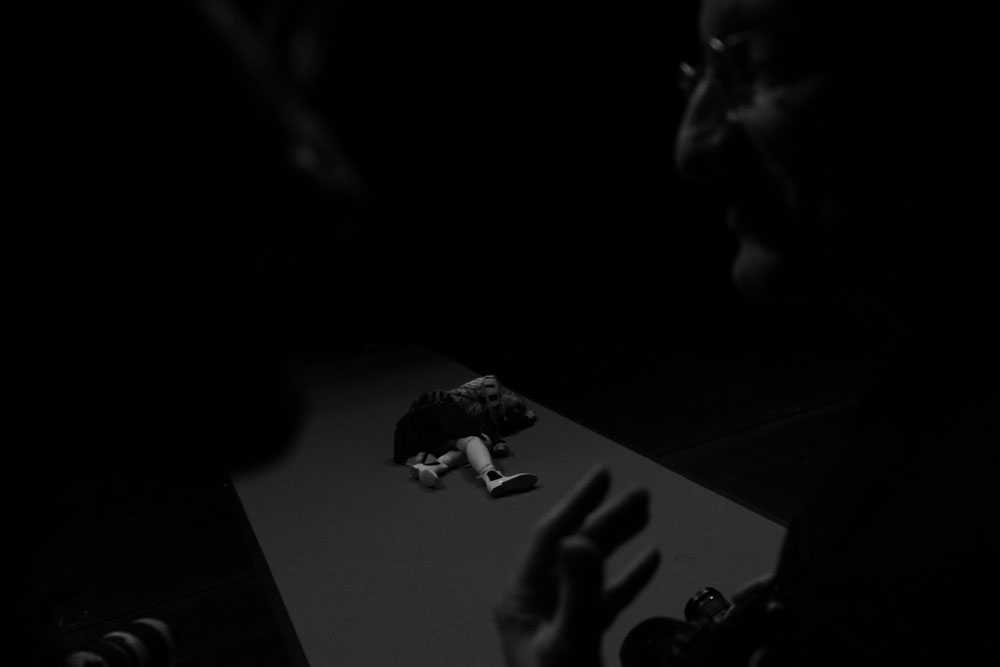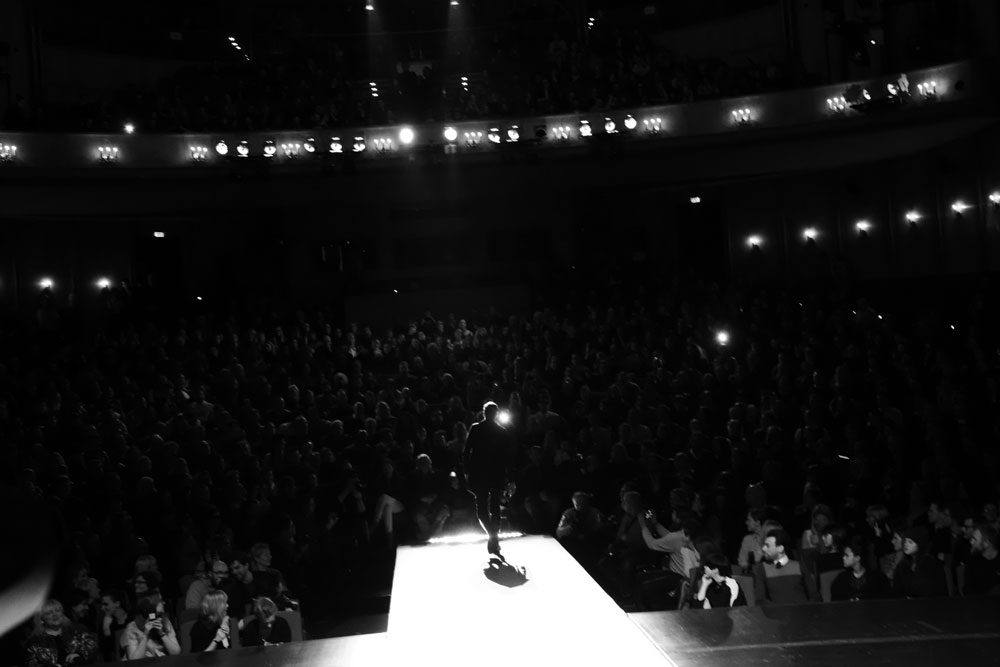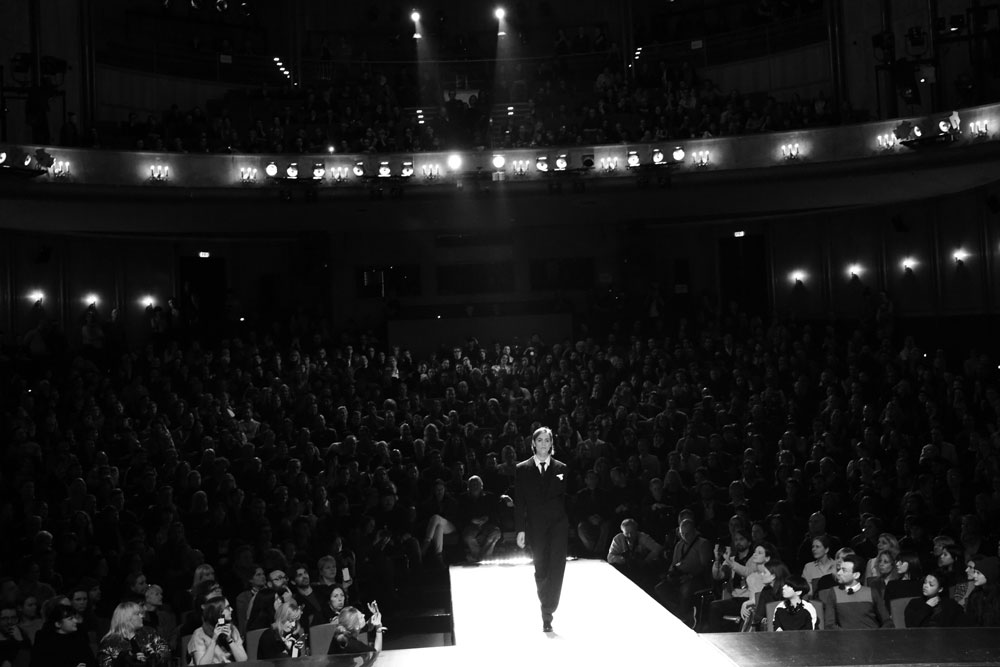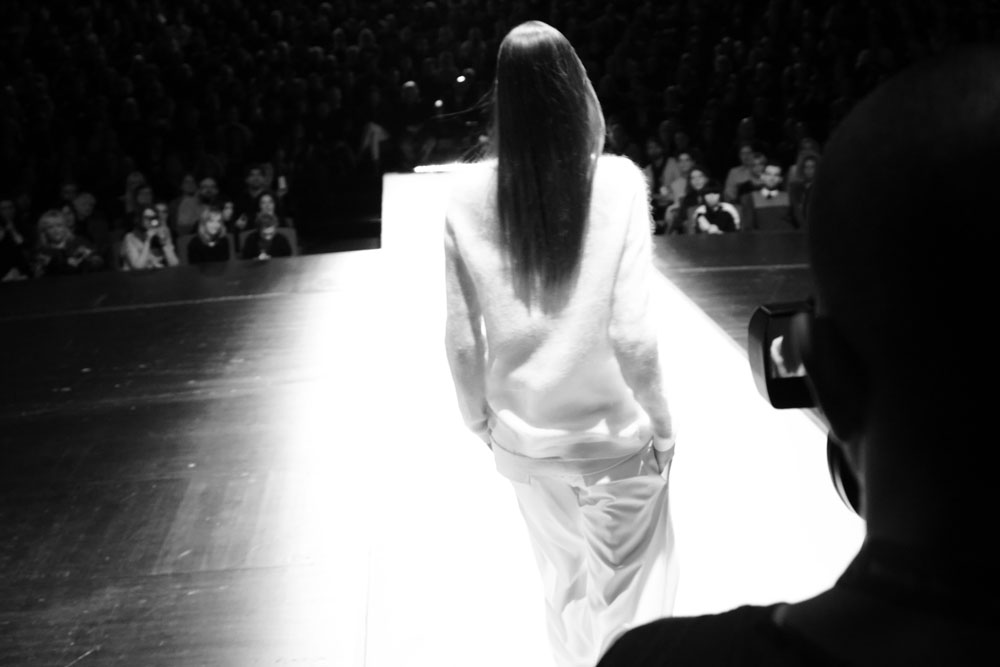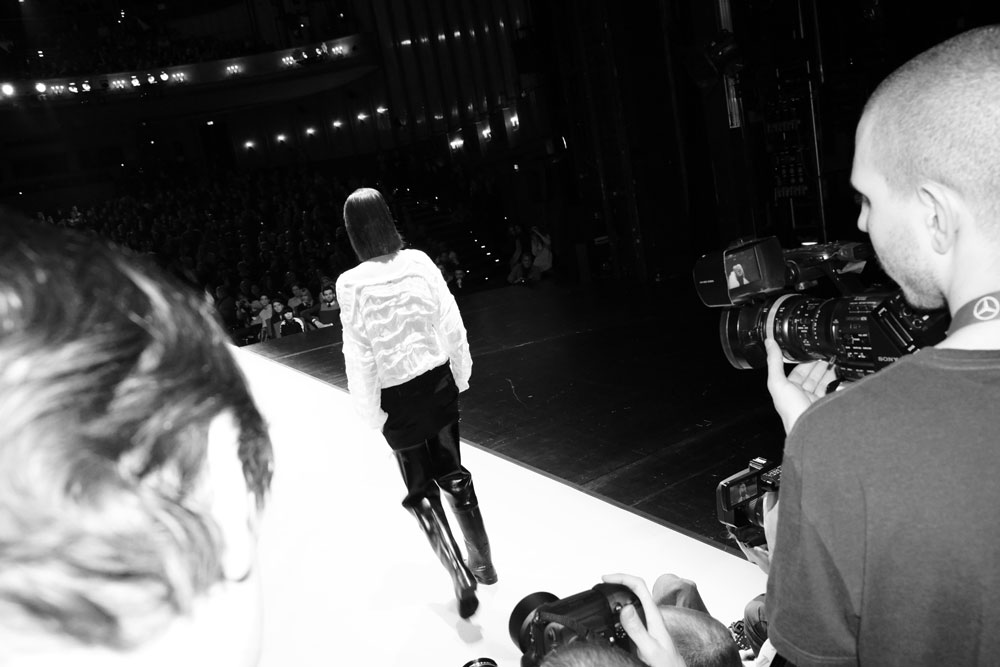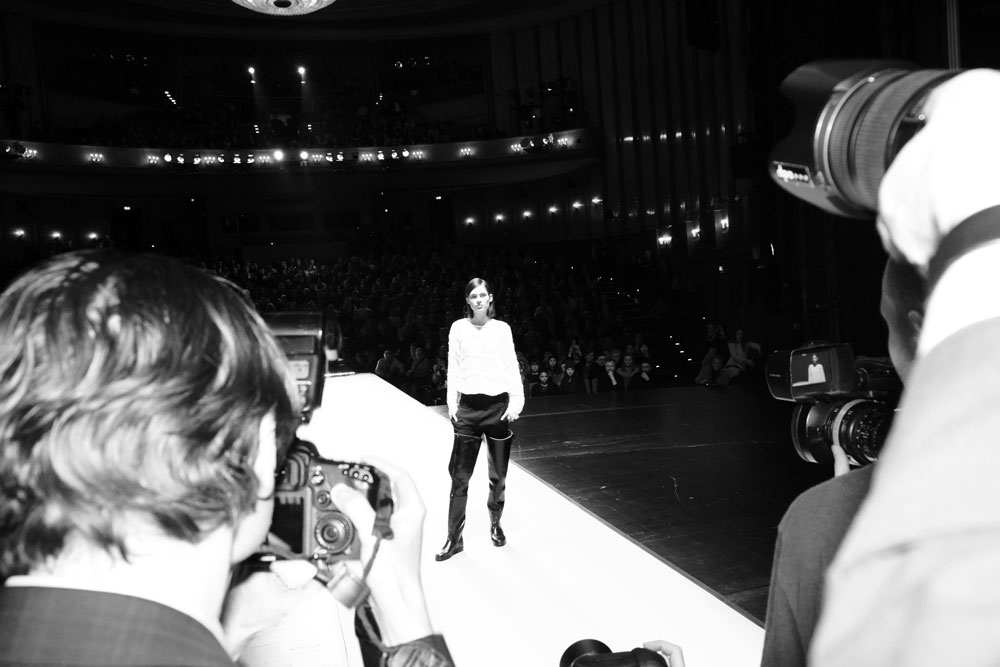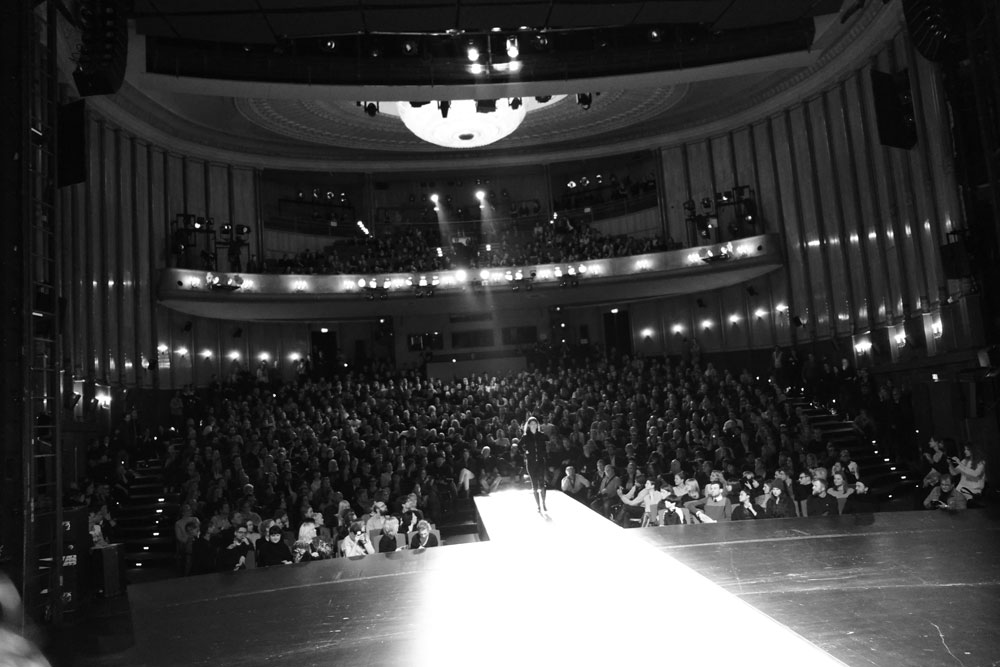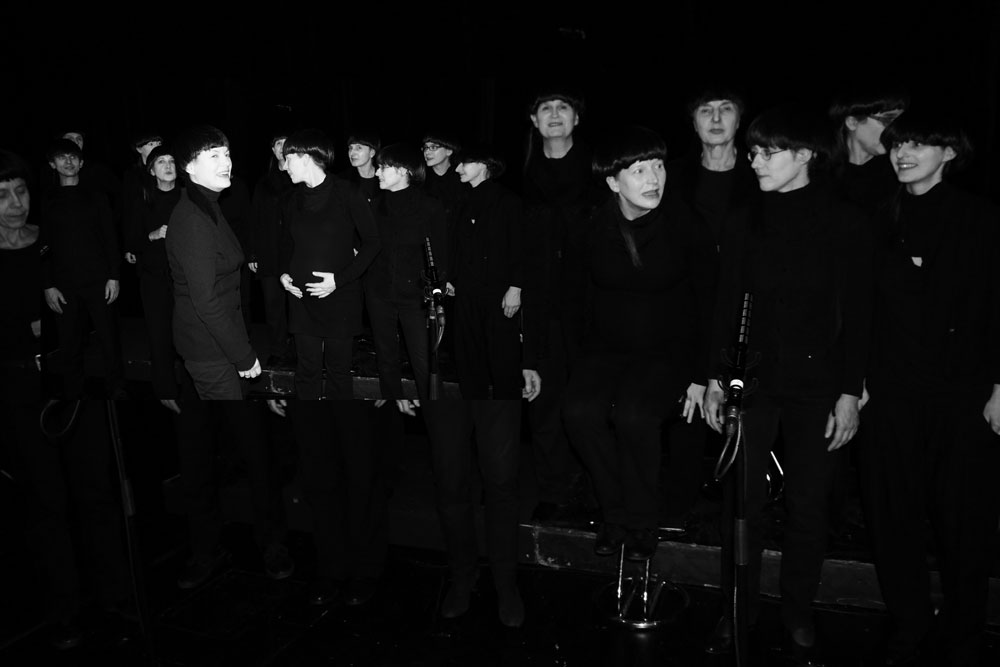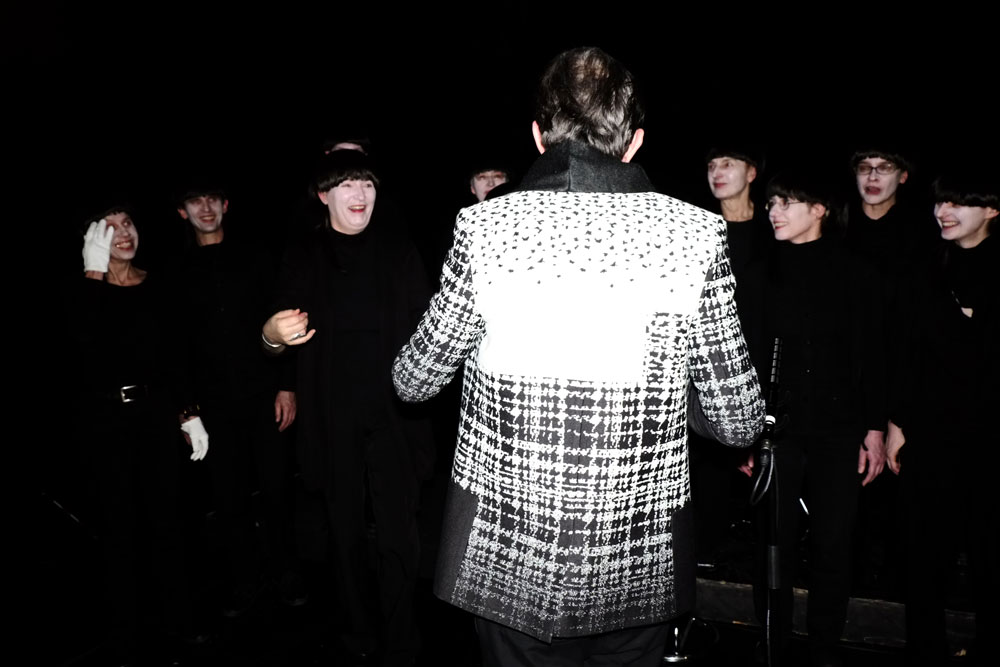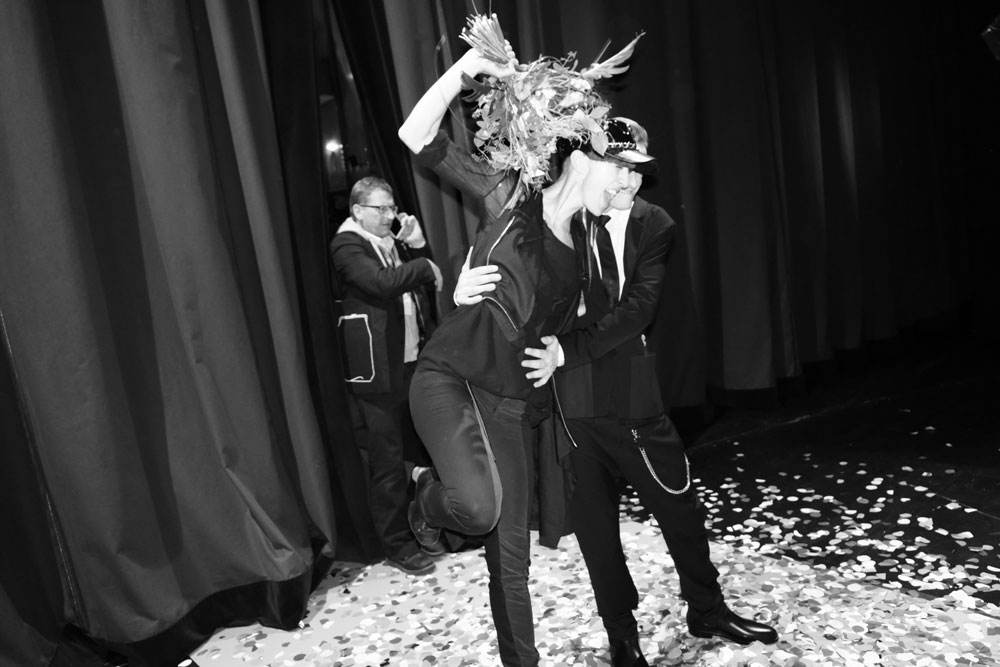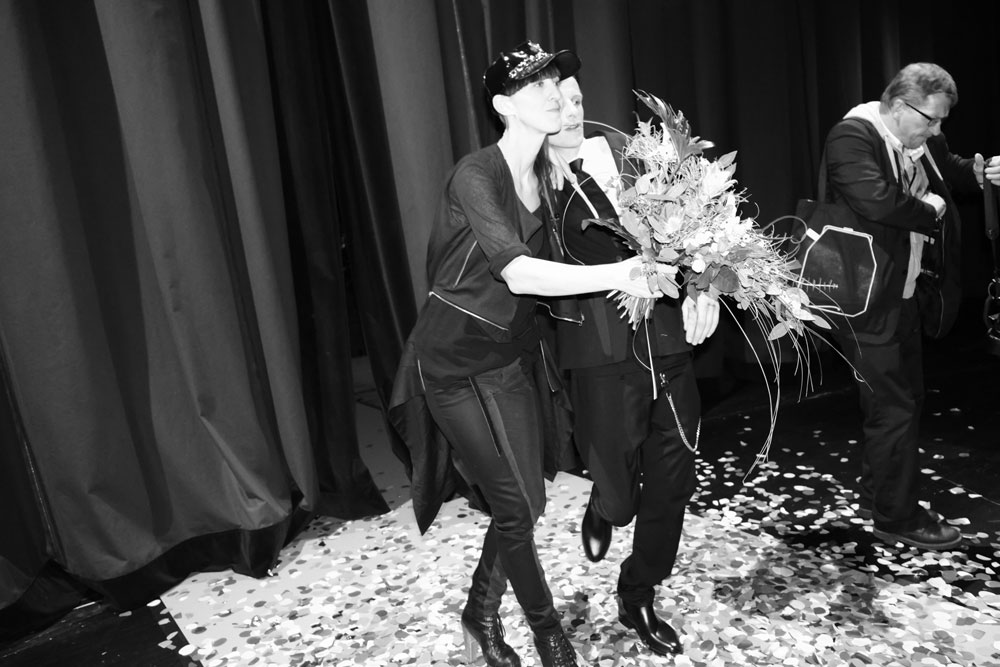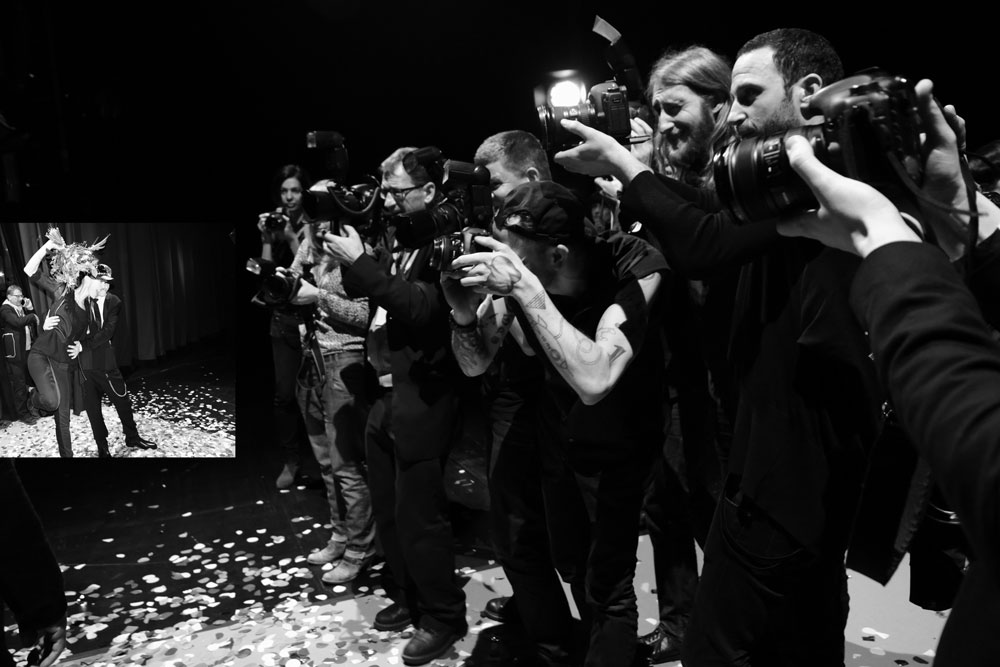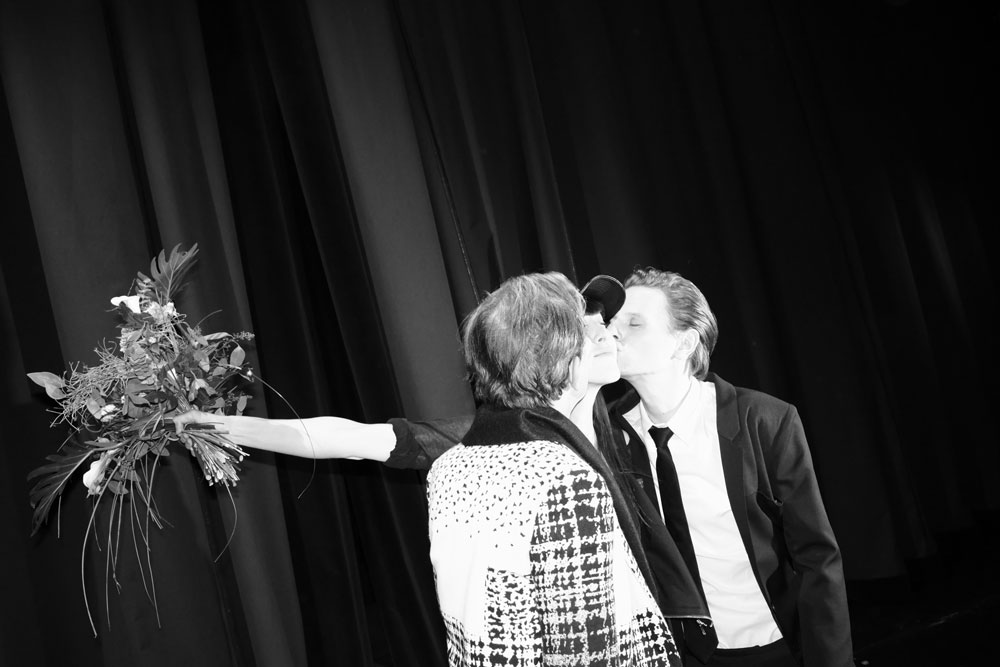 all images by Nico Stinghe at anothersidewalk