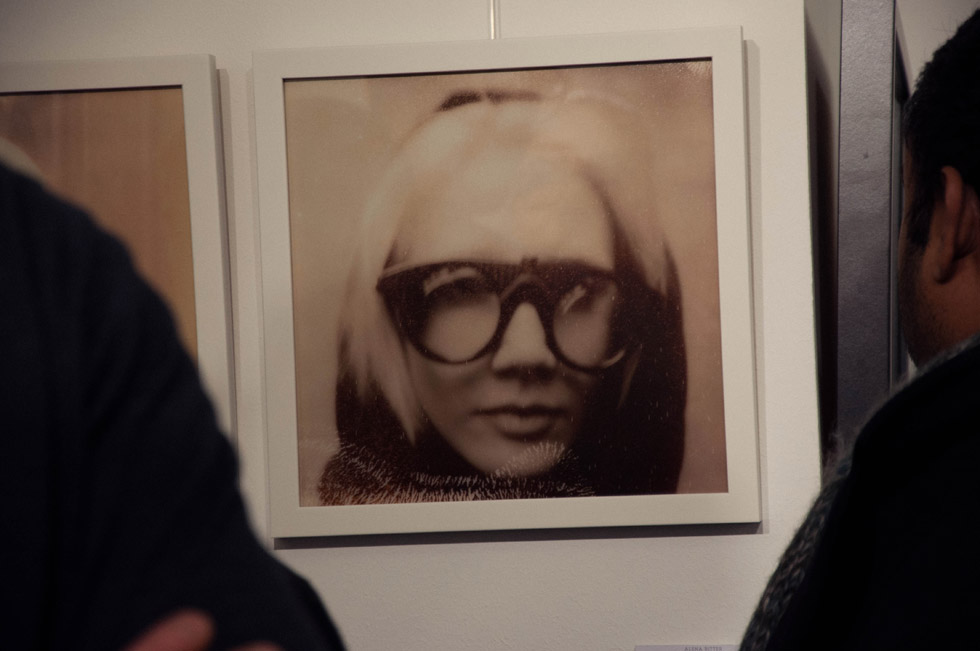 When entrepreneurs, Dr. Florian Kaps and André Bosmansaw that the digital trend was quickly eliminating the analog film process, they decided to take action and create a world [and successful business model] where analog film and polaroid cameras are no longer a thing of the past. Upon purchasing the last polaroid factory in The Netherlands, they encountered skeptics saying their venture was 'impossible"–thus the "Impossible Project" was born. With offices in Vienna, NYC, Tokyo and with a successful partner store grand opening in Berlin, it seems that analog film will stay around just a little bit longer after all.
I had the pleasure of checking out the Impossible Project's grand opening in Berlin's trendy Mitte district last night. Located on Mulackstr. in the small yet cozy Sofortbild space, I felt an immediate sense of welcome as a group of lovely ladies wearing Impossible t-shirts greeted me with big smiles and offered me a bubbly of my choice. The venue space was small, intimate, and not to mention, the aesthetic was oh-so Berlin: edgy, authentic, fresh, bold yet totally lacked pretention. Picture this [no pun intended]:
• vintage polaroid cameras lining the shelves in neat rows.
• cheerful Impossible staff mingling amongst the growing-by-the-minute crowd.
• drink options galore powered by Warsteiner, Campari, and Fiji water.
• a cool, electronica beat vibrating in the background by spinning genius, Max Albàn.
• Berlin based photographer, Oliver Blohm hosting his "Impossible Nuke" workshop to demonstrate his instant photography creative process.
…clearly, this is the formula for, as the Black Eyed Peas would say, "tonight's gonna be a good night" …and it was.
For more information on how the possible isnt really "impossible", go here; for those of you who could not partake in last night's festivities, you can still check out Oliver Blohm's Instant analog photography here and in the gallery until mid of March.
Text by Tanya Minjee Ellis
Images by Débora Liberato
www.the-impossible-project.com
www.oliverblohm.com