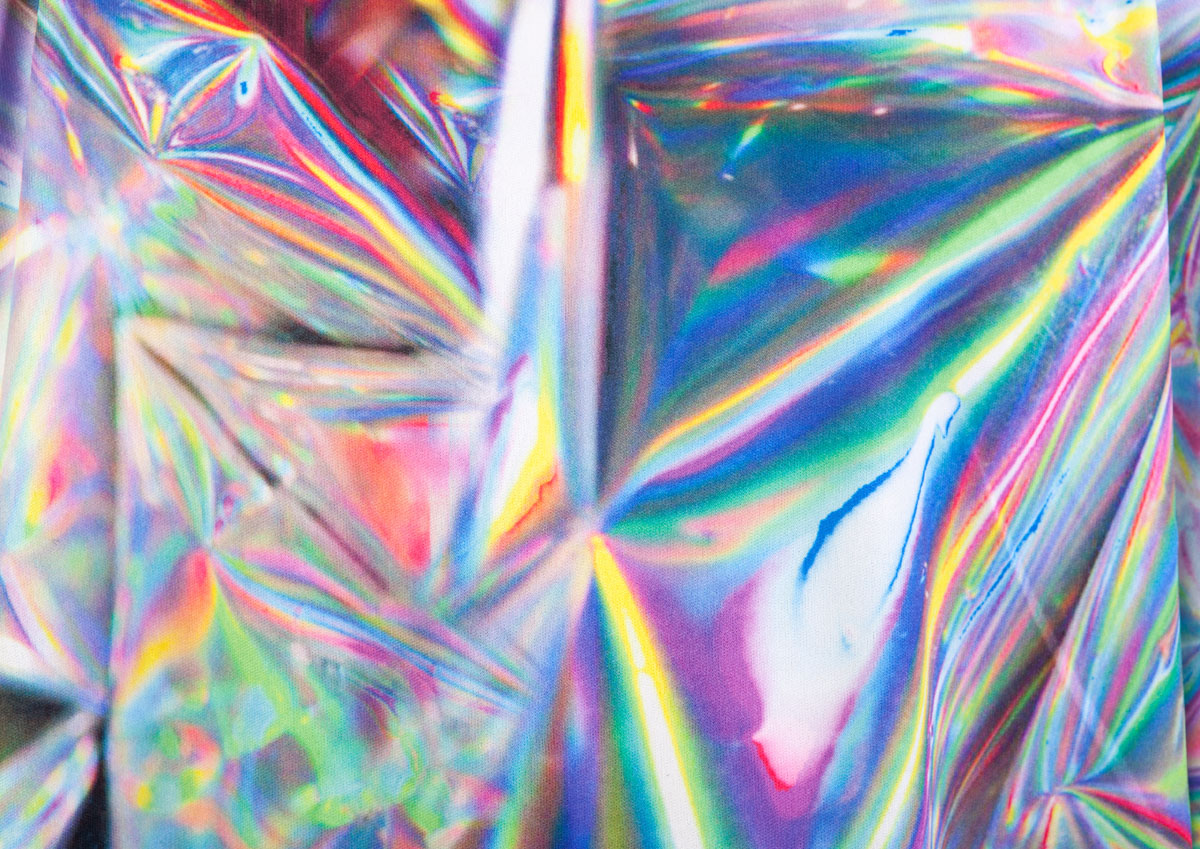 oversized, extremely wearable and indeed dancefloor-ready
International party legend Larry Tee has developed a London based fashion line Tzuji that launched during LFW. I was hyped to be one of the first to view this club inspired collection in the showrooms at Somerset house, and hear the story behind it.
The word 'tszuj' originated in the gay community, a verb essentially meaning to 'make better.' An often onomatopoeic expression that frequents my photoshoots, tszuj is a term I use for shaking out hair and adjusting garments in order to give them that extra sass.
I can only assume the name derives from Larry's intentions for the wearer; upon entering the Heavy London showroom I was immediately assigned a dreamy piece called the Techno Kimono as though it was made to tszuj girls like me.
The form of the garments themselves echo with influence of Larry's epic parties – the techno kimono fell beautifully and was displayed in full glory with raised arms. He told me "you have to move like an angel in the kimono, you'll be the Angel of the North."
Tzuji answers the London Club Kids eternal dilemma of form vs function; the colourful foil two piece photographs as though it were a multi-dimensional reflective fabric and appears a potentially impractical choice, however in reality it is oversized, extremely wearable and indeed dancefloor-ready.
Upon hearing that vibrant style icons of the music industry such as Rhianna, Brooke Candy and Charli XCX have expressed a love for the collection, it seems almost overdue that the disco pioneer's legendary unions of fashion and music be utilized in his own line.
www.tzuji.com
www.facebook.com/TzujiLondon
text by By Toria Brightside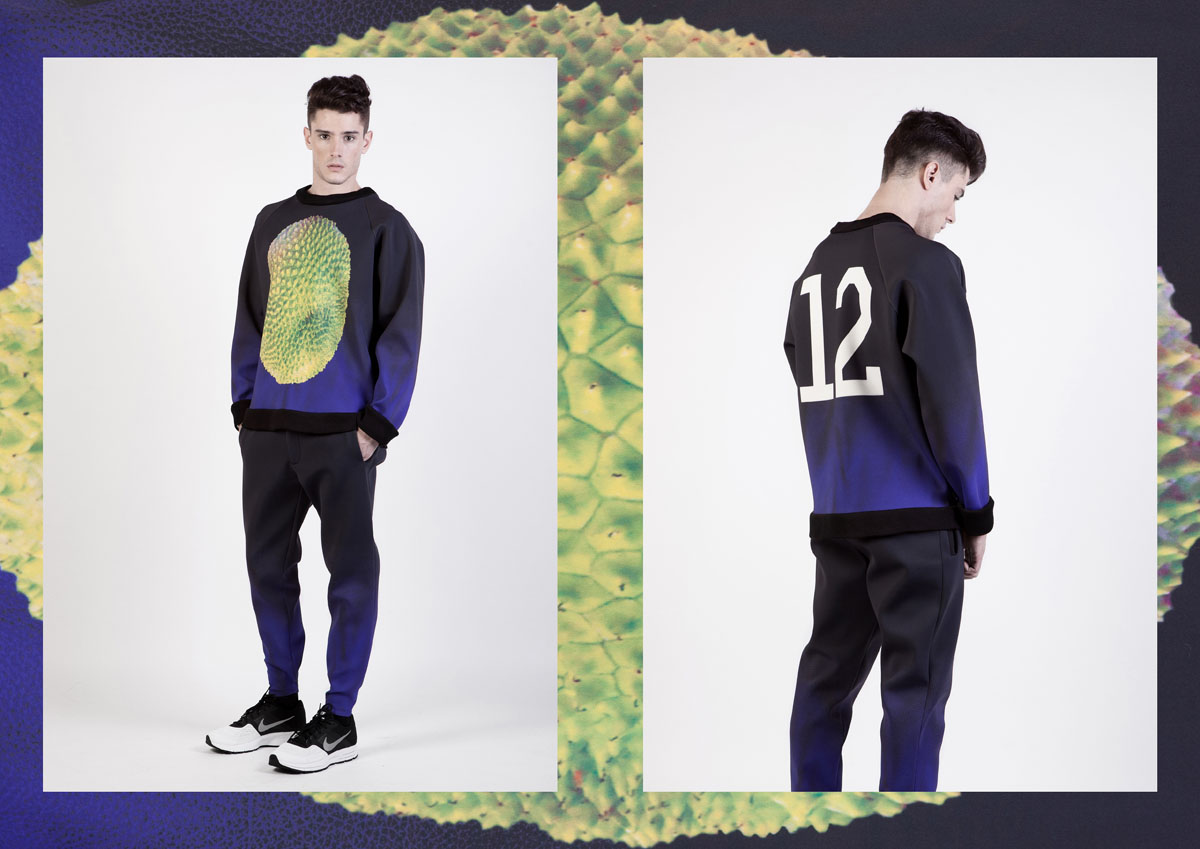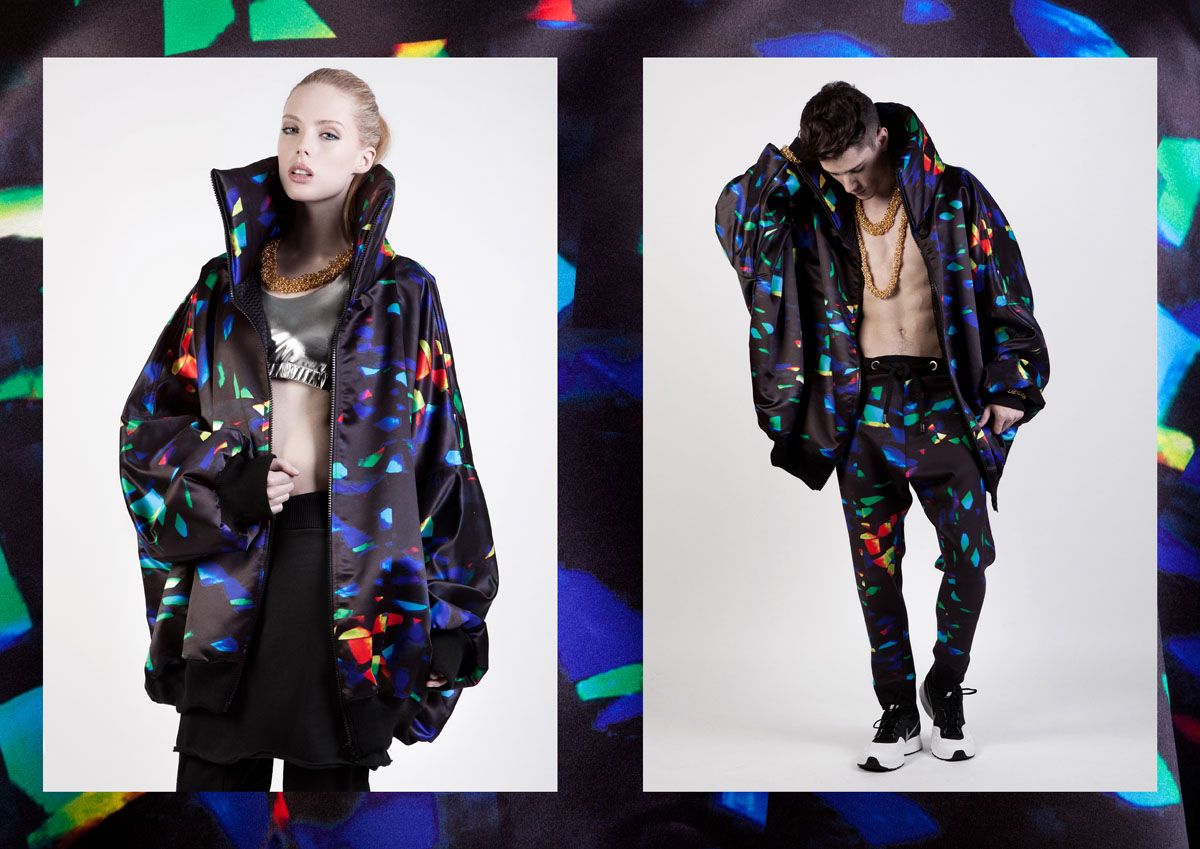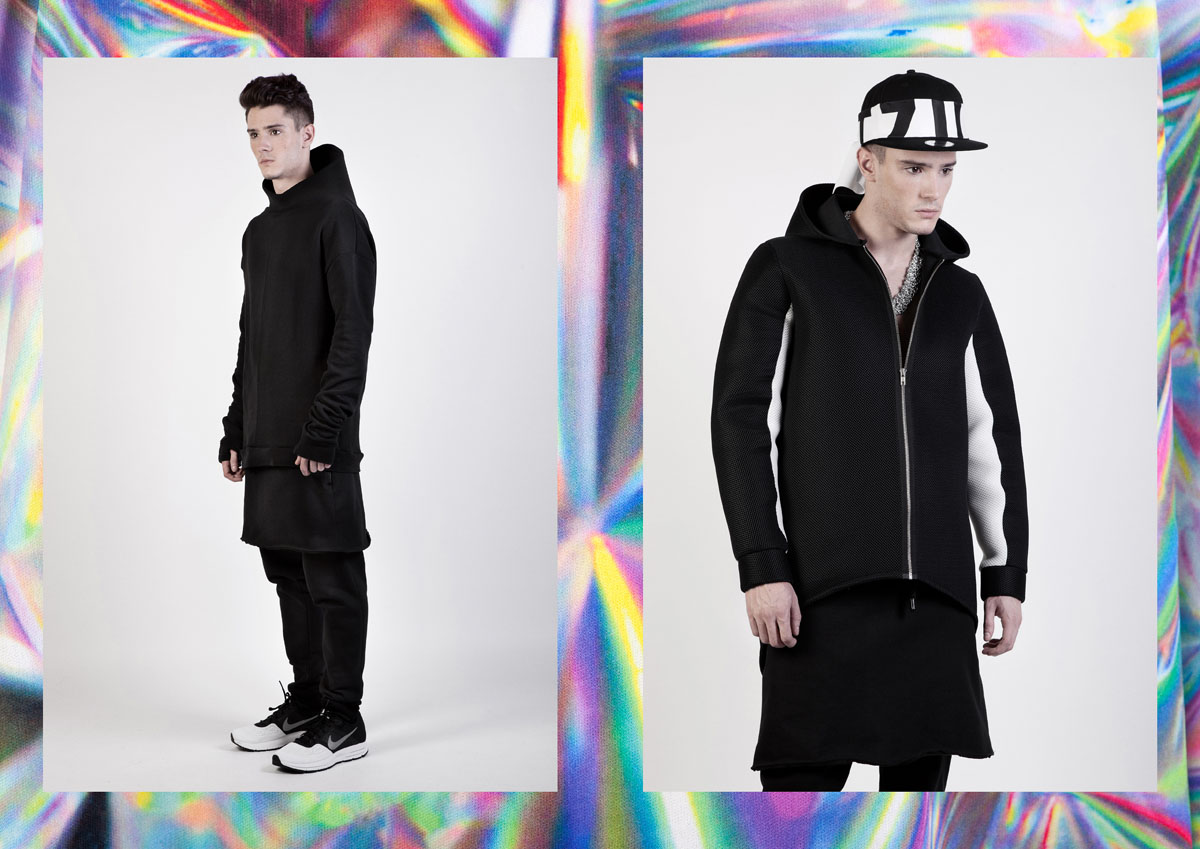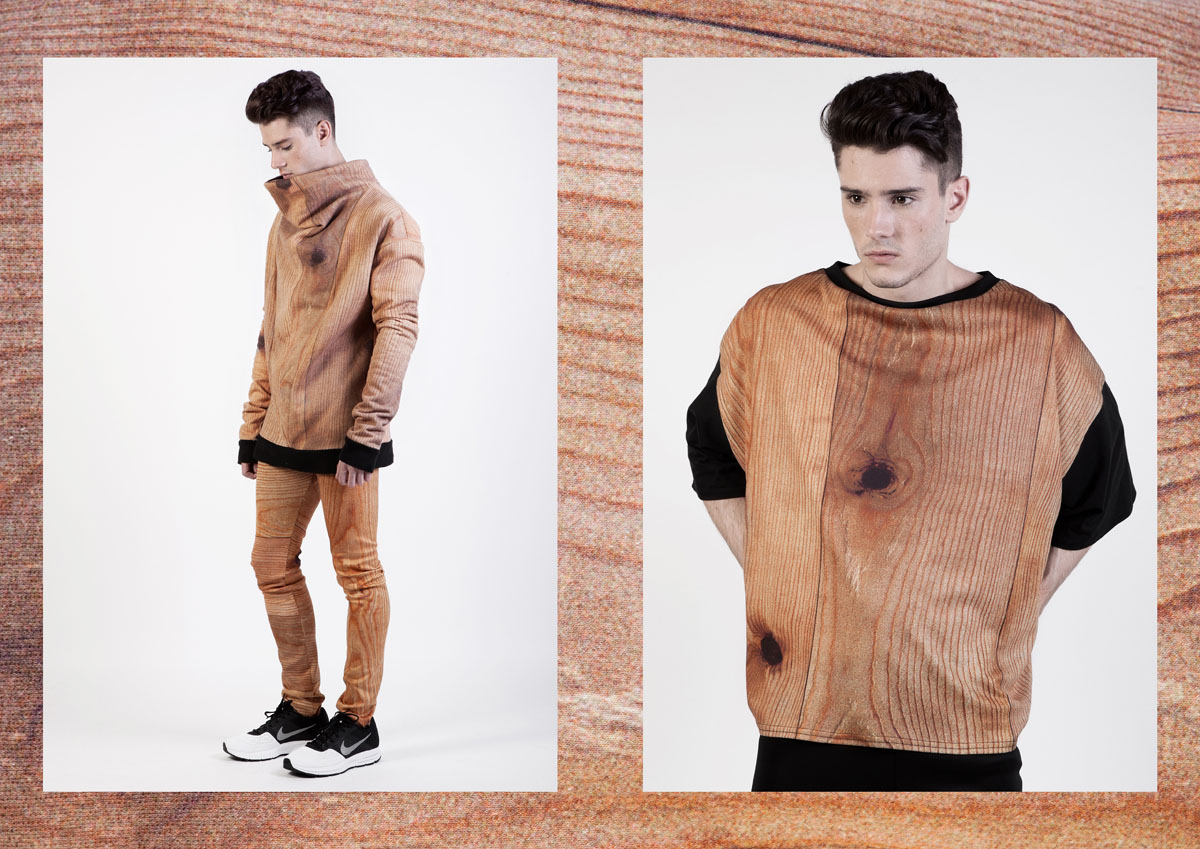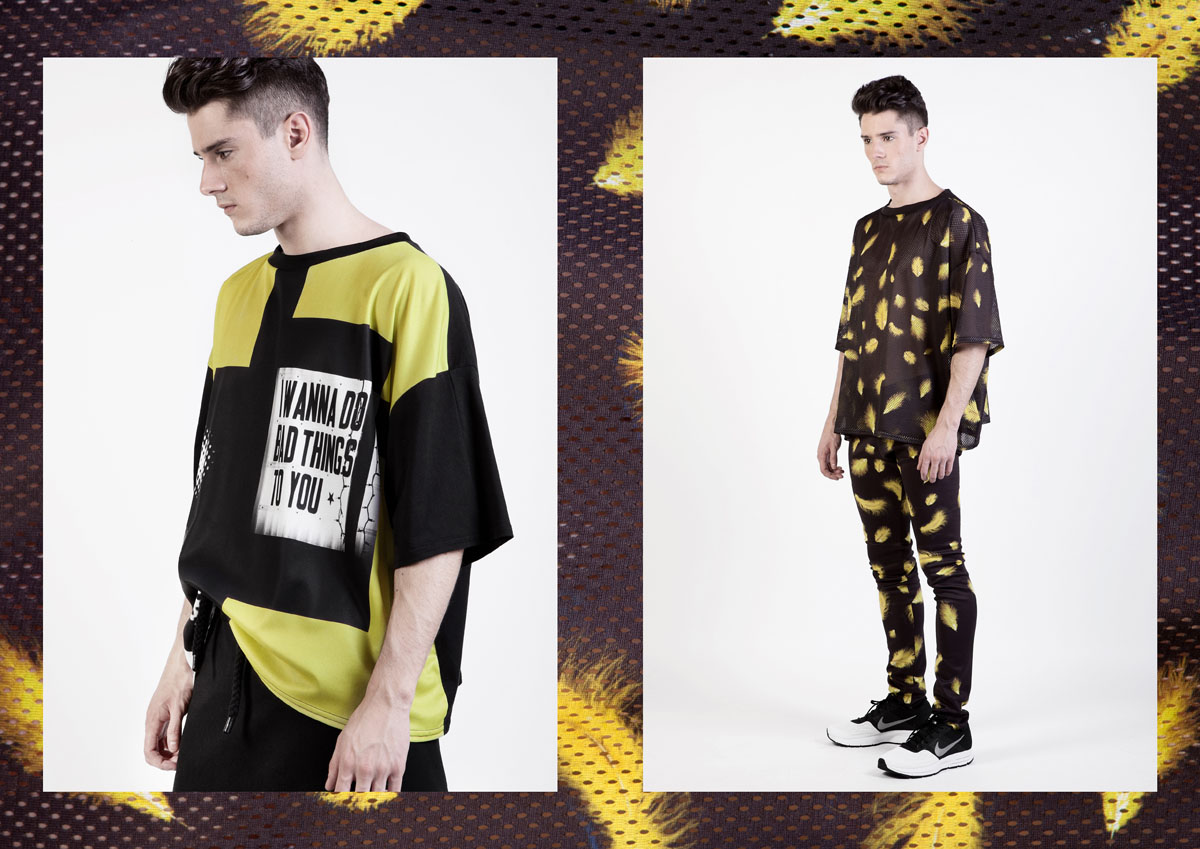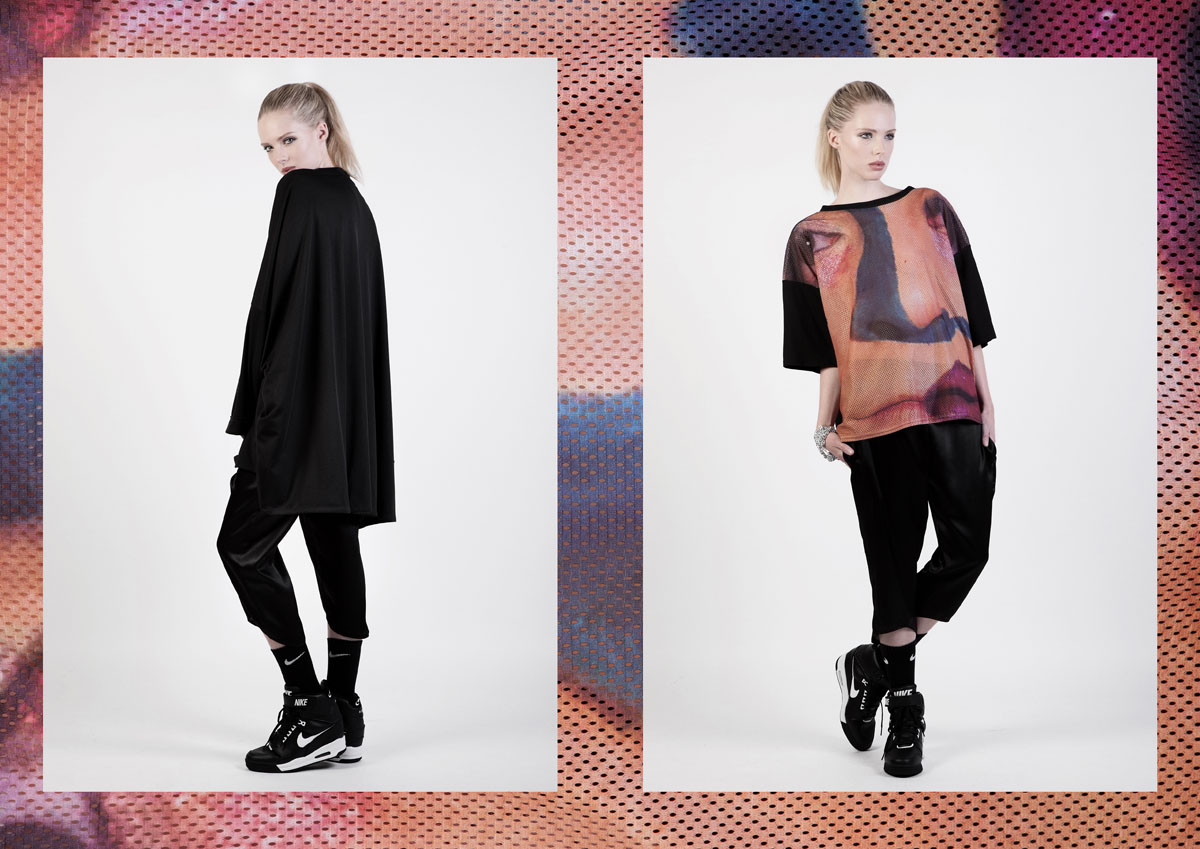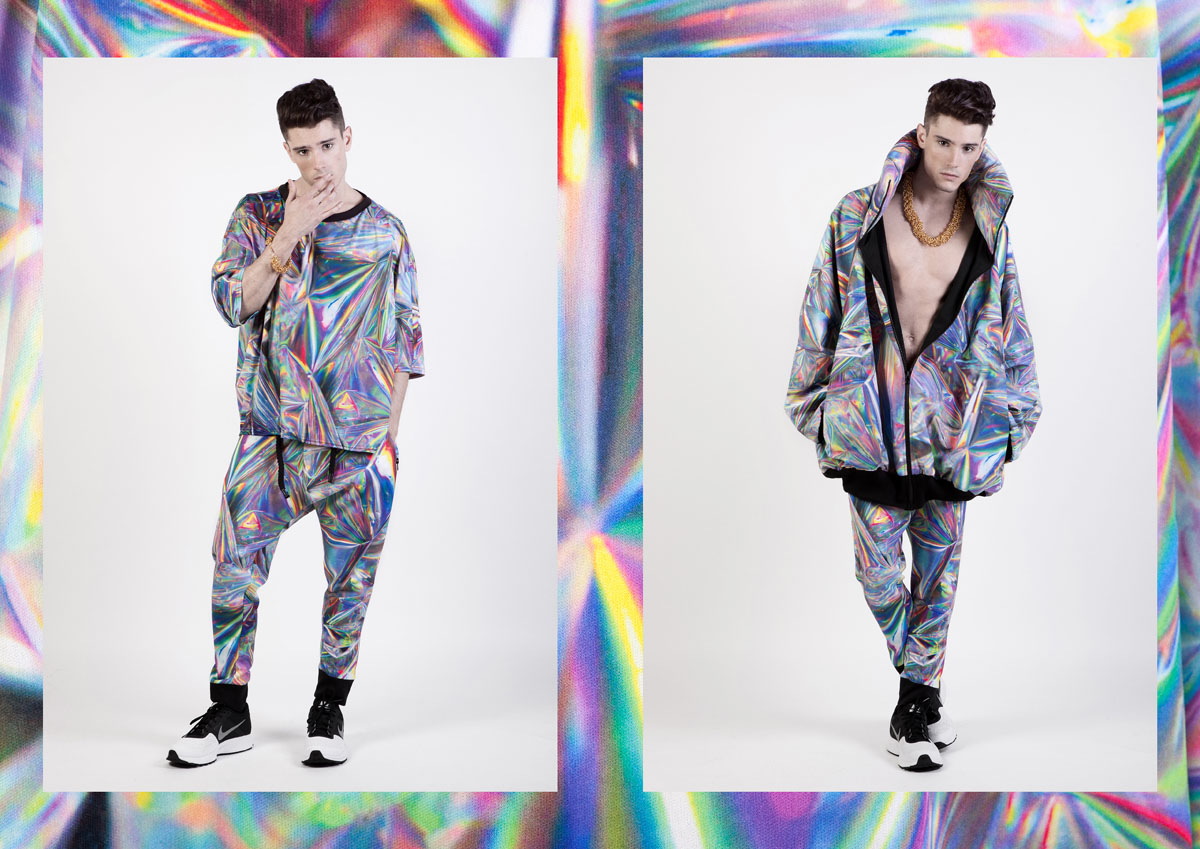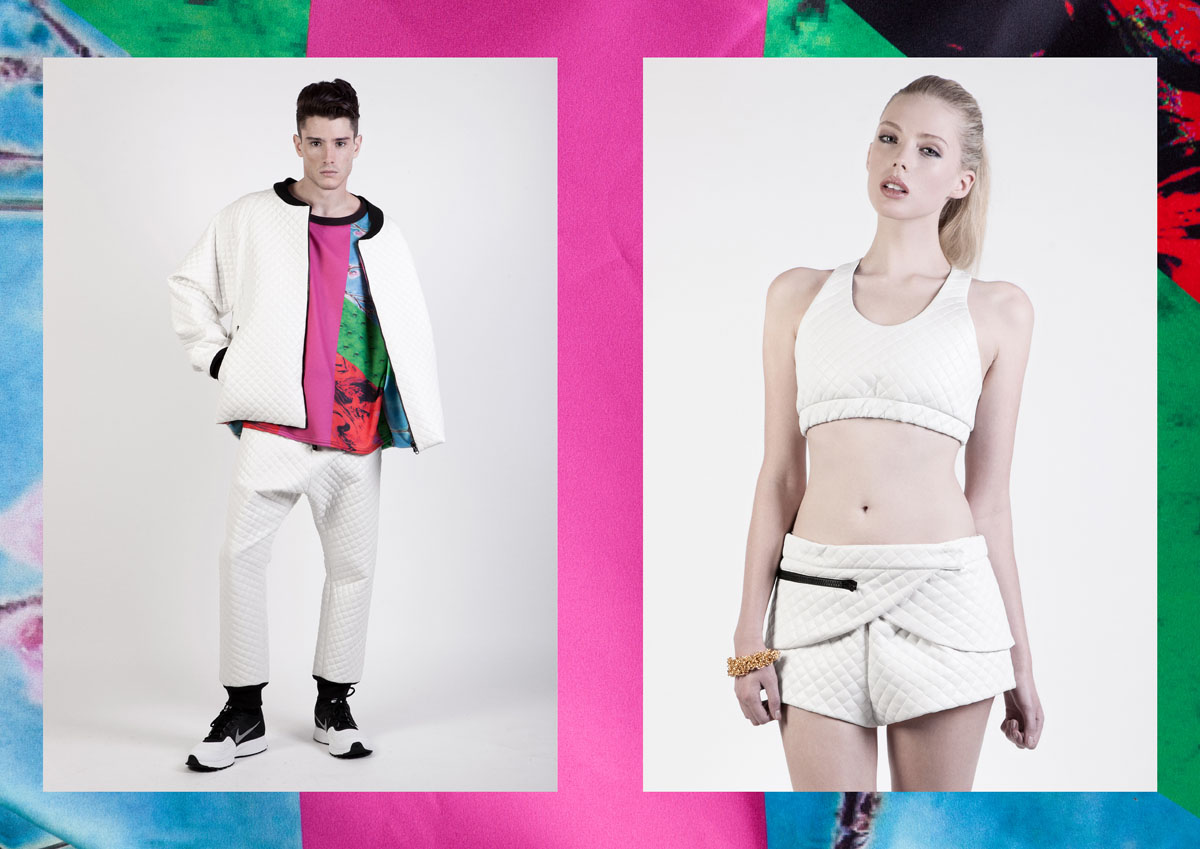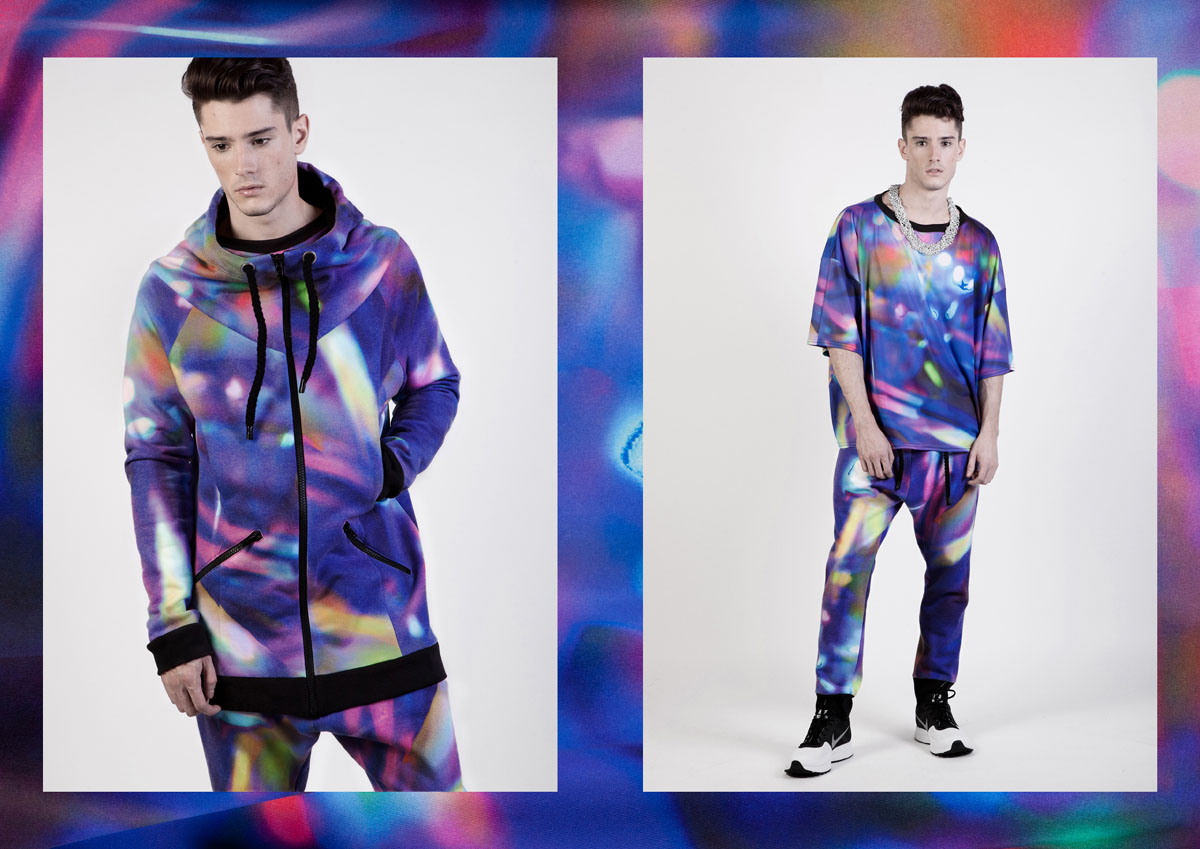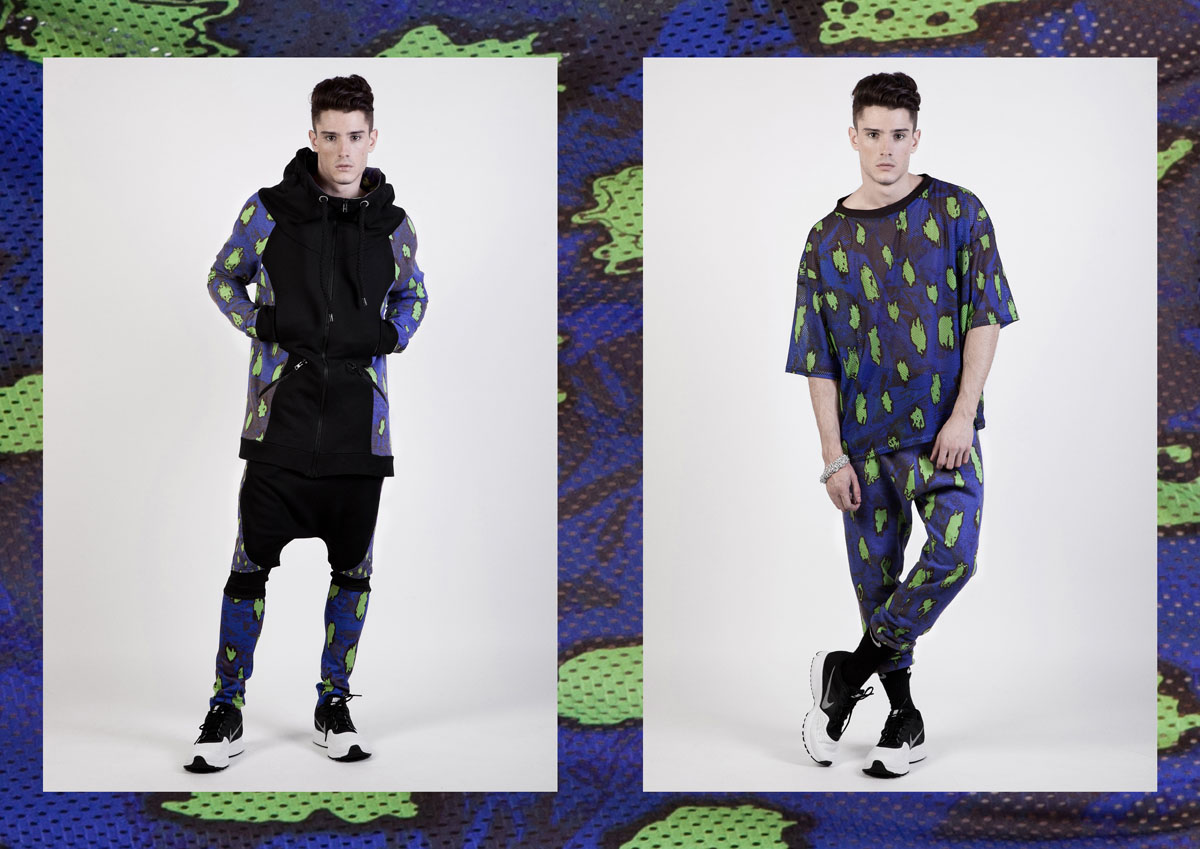 Photographer: Nian Canard
Styling: Norberto Santos and Alicia Thorp
Models: Diego Barruecos and Jenny Guttridge
Make up Artist: Den Delgado
Hair Stylist: Sydney from Radio London and Nicola from Foster London