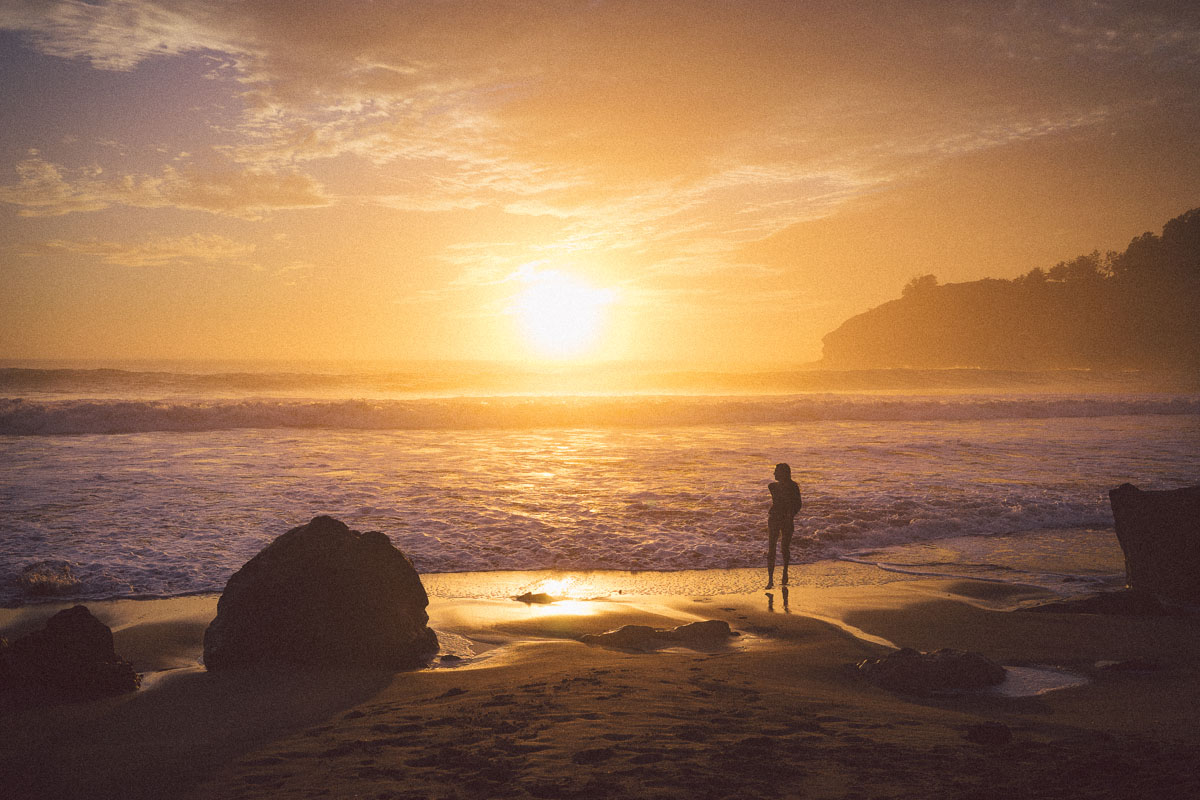 "Paracosm was this one last chance and I have always dreamed to tell my story of the nostalgia for youth while traveling around America."
Photographer Sam LI and Model Jenna Lipps went on a road trip together. "22 days. 1 week in the Arizona desert, 1 week on the road, 1 week in LA. My muse and I are searching for paracosm." But it was not just a road trip. It was a journey for the sake of art. A journey where they learned about each other and about themselves. The outcome are incredible beautiful images. And some profound wisdom: "We [humans] are all but alone in our own road through life. From the beginning of birth to our very last breath, we are all pursuing our own wants and beliefs. But in the midst of it all, we are always lucky, and we should never forget, when we have the wonderful pleasure to meet someone whose path decides to cross with our own." A selection of the images will be exhibited: Paracosm, April 24th at Great Jones Space in New York!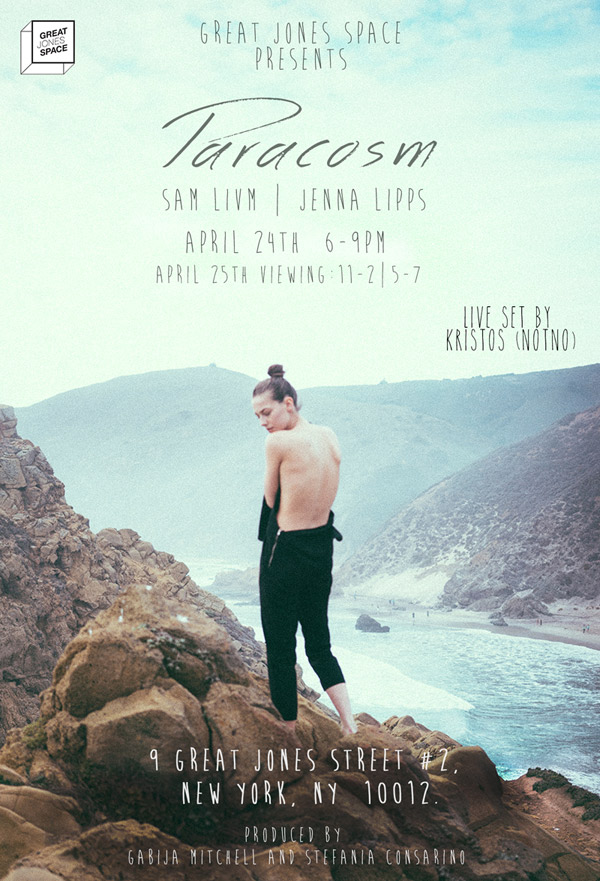 "This isn't a vacation or an excuse to travel, but actually a project that Jenna and I are motivated to tell the story of the nostalgia for youth." Is how you announced this project beforehand and you also pointed out: "This is art for the sake of art." Did the real experience live up to your expectations and what you were planning to get out of it?
SAM:
I never wanted to grow up, well, maybe except when I was younger. Life just feels faster than ever now as we become older, especially when living in New York City. I started to fall out of love with photography late last year because adventures spiraled into this boring routine. I already knew what was around every corner of the city, and people bored me. This passion to discover disappeared and I said fuck it. You know, I just let it happen and never tried to fight for the love back. I even sold my camera, until my fans bought me a new one and said "Hey, where the fuck do you think you're going?" The city can be an asphyxiating place sometimes and I think I knew I wasn't a kid anymore. Paracosm was this one last chance and I have always dreamed to tell my story of the nostalgia for youth while traveling around America.
I dived into this journey with no expectations of what was going to happen to me. Like any trip, I just had to let life run its course and see where it took me. But to answer your question simply, yes, it did. It gave me back my sense of youth, and more than I ever had.
JENNA:
I don't really plan anything. Whatever happens happens. Good and bad, I like to think that it will always work out. And it did, so yes.
What is the most essential thing that you both took with you from that experience?
SAM
We [humans] are all but alone in our own road through life. From the beginning of birth to our very last breath, we are all pursuing our own wants and beliefs. But in the midst of it all, we are always lucky, and we should never forget, when we have the wonderful pleasure to meet someone whose path decides to cross with our own. We should always love what adventures we have in life that are not experienced alone.
JENNA:
Crutches! Be careful when climbing trees. On a serious note, compromise. For me, it was having two separate creative minds learning to come together for one outcome.
I like your intention of "telling the story of the nostalgia for youth". Do you think one can keep the feeling of youth throughout his life or it is forever lost at one point?
SAM:
This is a true story. Now, there was this old man a stroll down across a park by where I live. He would sit on his wooden chair on the shaded side of the porch every day. Even in the morning, when I walked down to the train station, he was already up and feeding the birds. And in the winter, he never missed a day admiring the sun go down. He was always out playing with his grandkids when summer came around. Sometimes it honestly looked as if he had more fun than they did, he's so old he probably forgot he was old. The man can barely walk without his cane and he mumbles half the time, but it's the easiest thing for him to smile and to enjoy every moment he's having. I thought about him on the train coming home one day and decided I should just finally talk to him. I thought I'd ask him stories about his life. On that day, there was only a ray of sun shining over his empty chair.
JENNA:
Nostalgia pretty much means reminiscing on old times. I think you can hold onto that and remember what it was like. But, to actually hold on to youth forever, no. I feel as if most people have lost that. I on the other hand want to stay in Neverland for ever.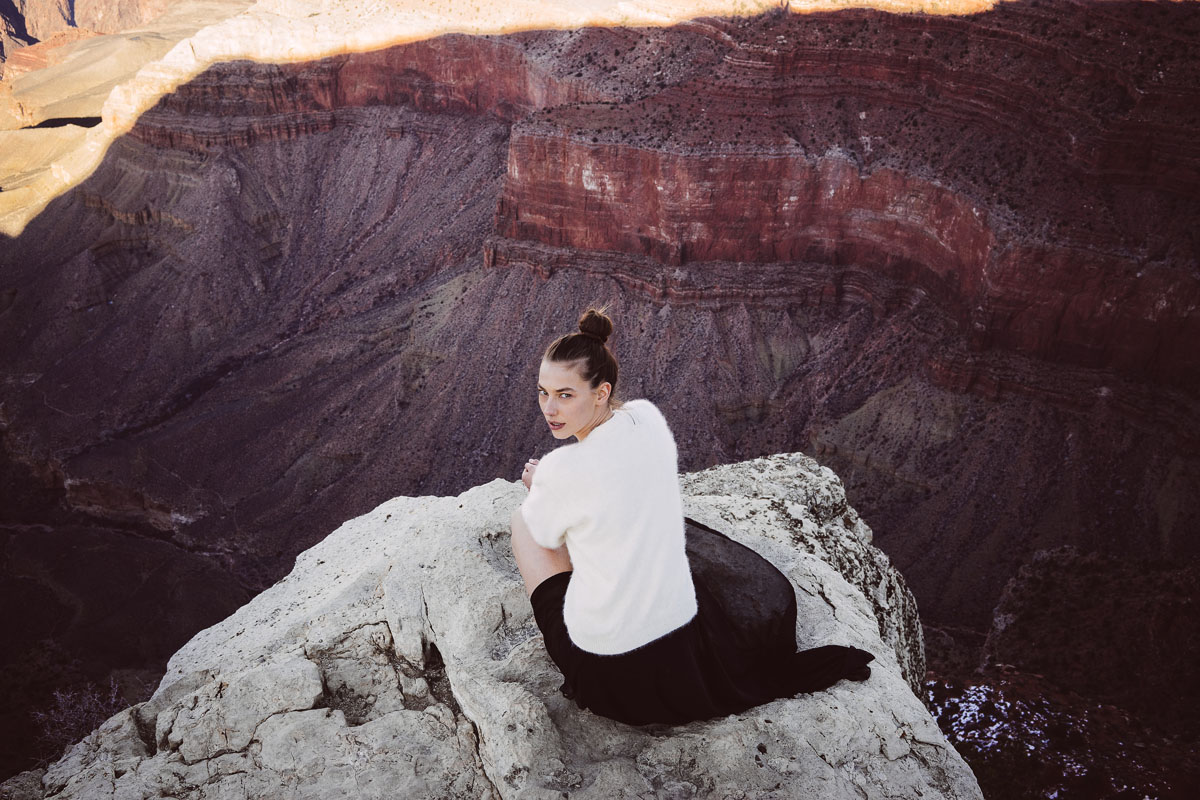 "We plan to document every part of the journey, the lowest of the lows and the highest of the highs." With that intention you took off. So tell us what were the highest highs and the lowest lows for you?
SAM:
I'd rather not go into detail, but there was times that we felt love, fascination, and curiosity for each other for hours on end. There was a time we reached the point where we just wanted to quit, go home, and never speak to each other ever again. That is the truth.
I love Jenna so much, but this was one of the most difficult projects I have ever worked on. I think the hardest thing about being a photographer is developing an unconditional love for a stranger. For a day is definitely possible, people do it all the time. But, to do it every minute of the day for twenty two days straight was something I haven't put myself through as a photographer, or as a human being. There were many times I had to keep searching for love in this person that I felt I didn't love at all anymore. Along the way, I learned how much I didn't love myself enough. I felt like I was doing something wrong and I even blamed her for it.
There were very few days on the trip where I wasn't breaking down during my morning shower, trying to find a solution. I didn't want to show Jenna. We didn't believe in ourselves but we believed in each other and that's all we had. I couldn't have given up. I had to keep searching.
JENNA:
The lowest low for me was the day after I fell and broke my foot. It was my greatest challenge to overcome. I felt every range of emotion. I was extremely angry about what happened. Also, scared and sad that I wouldn't be able to finish what I started. It was very frustrating for me to think I was letting everyone down, especially Sam. The high for me was the excitement of finding and exploring new locations and meeting new people. Shooting in so many beautiful places and knowing instantly when we got the shot, was such a good feeling. Never knowing what was coming next, what I was going to see or feel. Amazing!
In your pitch at kickstarter you wrote that out of all the people you met and photographed Jenna Lipps stood out. Why is that?
SAM:
How can I describe Jenna? I mean, she was that girl. She was that girl who hung out with the boys and drank more whiskey than some. I always loved color and she said her favorite color was black. But when you gave her the right clothes, she became this divine, this feminine figure who looked fearless and beautiful. I mean, she was always beautiful. She was that girl every woman wanted to be and every man wanted to have his arms around. For someone who smoked a pack of Newports every day and drank Starbucks only by the treinta, her smile consumed me.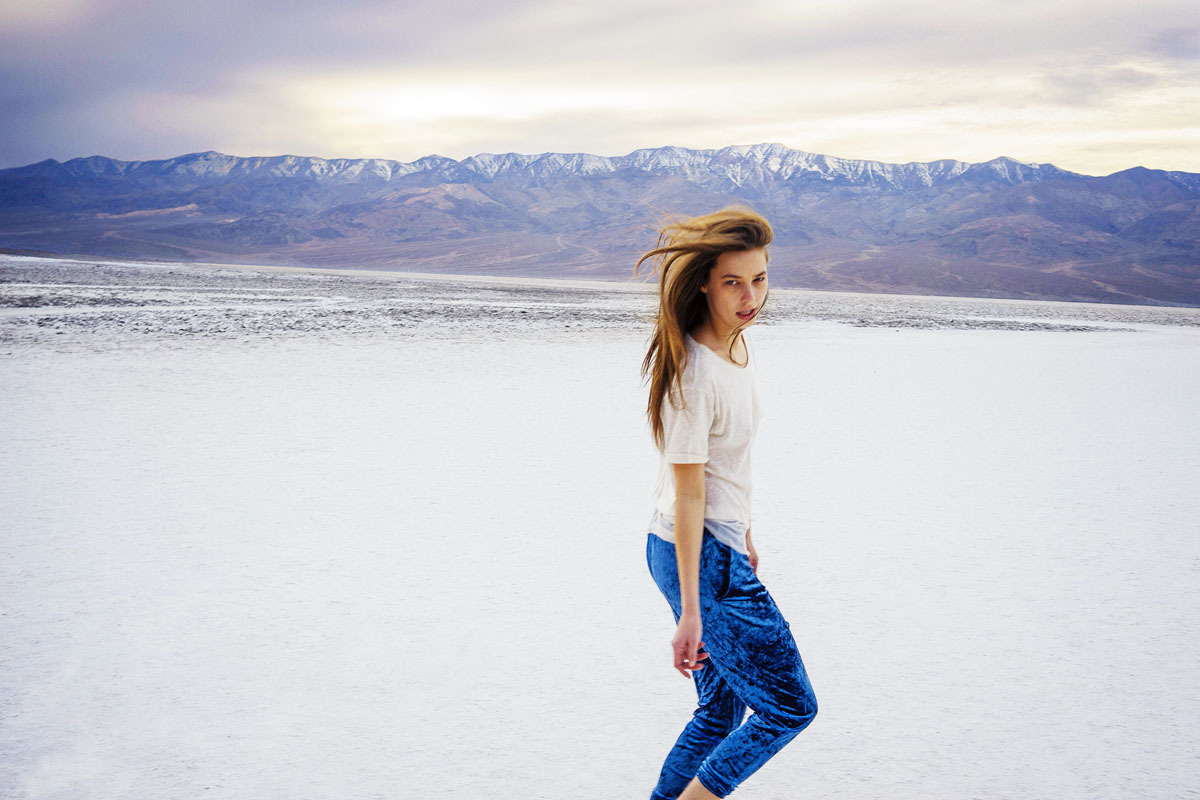 Did the trip bring you closer? I know from my own experience that spending so much intense time with a person can go either way – you get really close or after that you go complete separate ways…
SAM:
In retrospect, this trip has brought us closer than ever. We both know things about each other only we know. I was sure roadtrips brought people closer but for several parts of the road trip it really put our friendship to the test. We wanted to rip each other's heads off all the time. But despite all the arguments we've had, for me, looking back I noticed each photo I took of her, in each moment, there was this mad love for her. Nothing, nobody, not even including myself, could've taken that away from me. She was my light. After everything that's still happened, she's still my muse.
JENNA:
Being in each others bubbles for 3 weeks? How can you not want to punch them in the face? haha. I'm not gonna lie, we did have our moments! But honestly, it did bring us closer together. I could tell you all of his dirty secrets. hehe.  But he's now like a little brother to me, so I won't.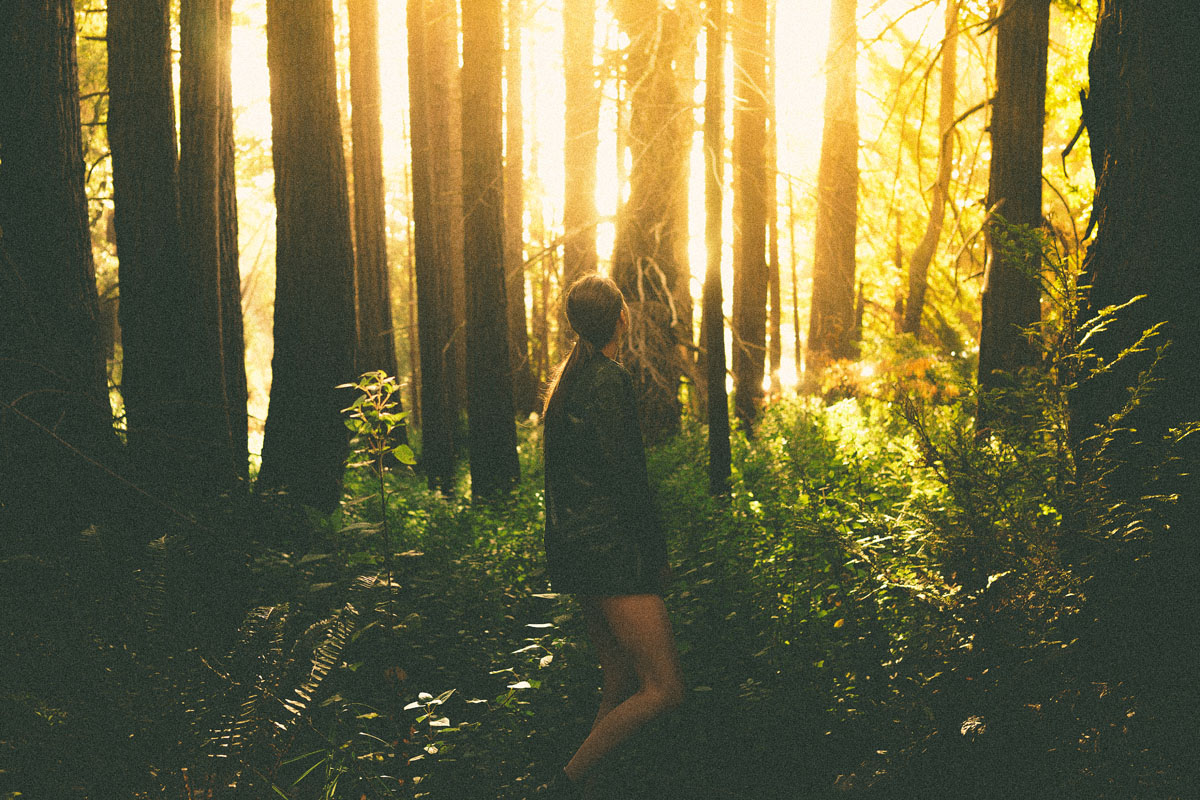 What was the most surprising or weird thing that you discovered about each other?
SAM:
There's so many that come to mind. But the first thing pops up is this mole between Jenna's breasts that I love. Jenna's going to hate me for writing this, but she talked about jellyfish in her sleep multiple times.
JENNA:
Finding out the drive and passion behind someones work, you respect them all the more. He can eat an entire box of twinkies in less than a half an hour. OH! And, his amazing driving skills. NOT!!! Love ya Sam.
Jenna, were there moments where you felt too observed by the camera? I mean no one really loves to be photographed just waking up in the morning and maybe not feeling at your best. Or you didn´t mind at all?
JENNA:
I mean he didn't really shoot me from the moment I jumped out of bed. I needed my coffee first. Haha.. But, it didn't bother me that much, I trust Sam, he always makes me look beautiful in the way he shoots. I don't really wear makeup, so I guess I look the same all the time. Def times where I didn't want to shoot but I had to.
Jenna, which one of the images is your favourite and why? And yours Sam?
JENNA:
THE FISHIES! Who wouldn't want to swim with fish?
SAM:
It would have to be the picture of Jenna wrapped up on the bed. It's not the most technical photo, but for me, it was a special moment during our trip. We had gotten into a heated argument on our way to San Francisco the day before. We wanted to live this journey without planning any moments but finding them instead. And because we both felt pressure to create better and different photos than what we have before, we were always nervous about what people thought or said about us.
 The following day we wandered around San Francisco. We got some great shots and the tension of trust issues between us slowly went away. We both wanted to keep shooting with the energy we had but she wanted a quick nap first. So I jumped on top of her and snapped the photo. To me, this candid photograph, was the night she completely put her trust in me. She allowed me to show the world what I saw so wondrous in her, why I chose to travel with her out of every other soul.
The absolute highlight location was?
SAM:
Badwater, Death Valley. I never wanted to leave. It's a real life paradise for daydreamers.
JENNA:
To shoot, everywhere we went! It's what you make of it. You can have an amazing location and it may not turn out how you envisioned it. Or, you can have the worst location and just have fun with it, and it can turn out amazing.
To visit,  Badwater in Death Valley. It was super dreamy and "romantical".  Also, Big Sur. Seriously thought about getting a place in the woods. My kinda spot.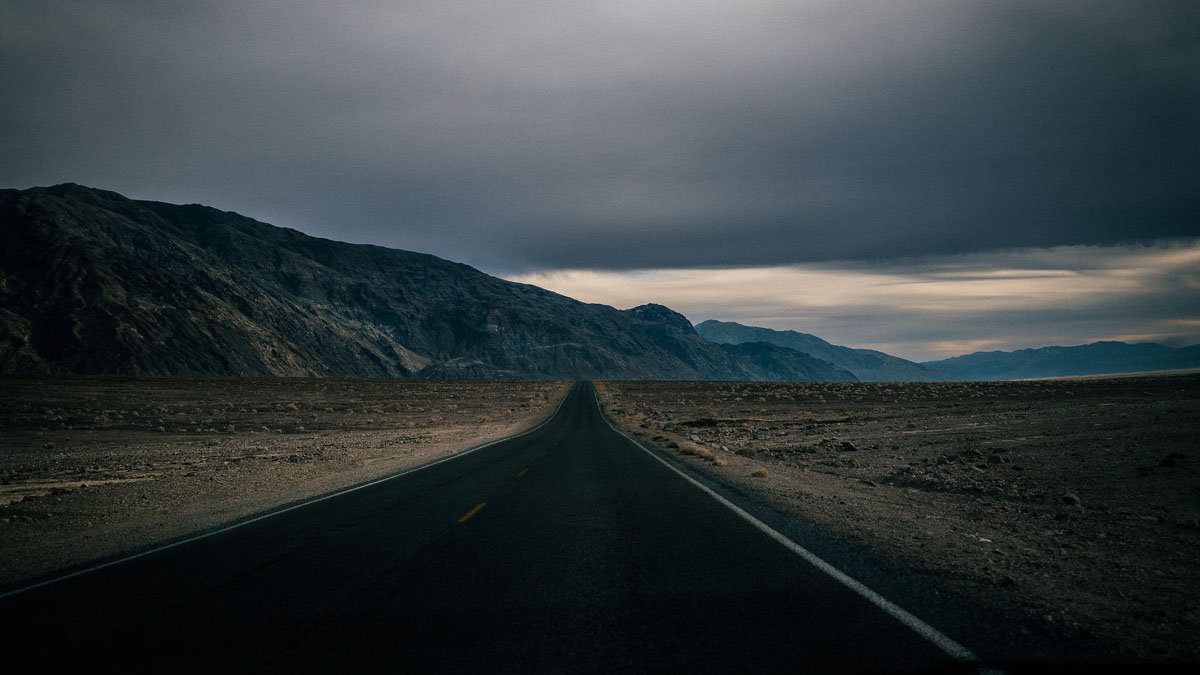 Travel to create art: Never again or anytime again?
SAM:
After being away from New York City for 3 weeks, I've fallen back in love with this place. Someone once said if you start to hate what you call home, go wander. Come back until you miss it. I do want to travel, but probably not for a while. There is this energy stirring inside of me. A raw enthusiasm for wonder and awe that I haven't felt since I was a very young boy. It was when my father crouched down next to me with his old film camera. This was my first time I ever saw the world through a camera.
JENNA:
Always and forever! The need and want to travel and experience adventures are never ending for me. I'm a very "go with the flow" kind of person. I get inspiration from the things around me
samlivm.tumblr.com
instagram.com/samlivm
instagram.com/jlipps