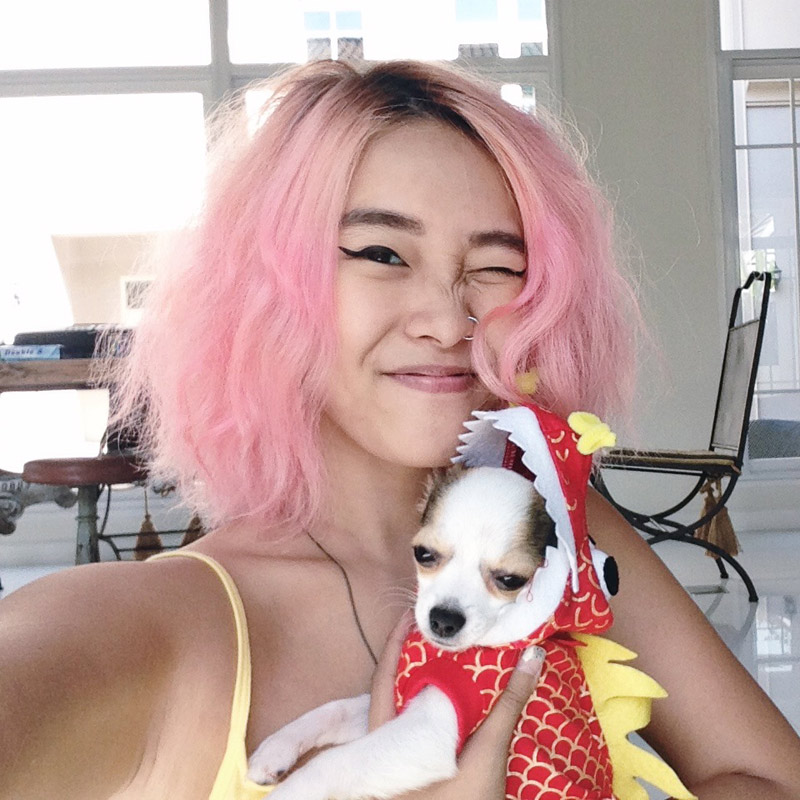 "I feel that trends really restrict fashionistas in all the wrong ways! People who follow trends too much will never find their true style as their style will always end with every 'trend' that comes and goes. Find your true spirit and that's when you can incorporate trends into your style by putting your own spin on it. Never let a fashion trend dictate your style!"
Nün Visitsak initially followed her parent´s footsteps into the film industry. And kept her passion for fashion as a secret hobby making sure no one finds out and trying to fit in within the rest of the fim crew, being dressed for comfort. But one can only live against what feels right inside for a certain period of time, therefore also Nün finally decided to give it a try to what she is really into. Together with her boyfriend Tom Shigeru Stannard, they started fashion label Nün Bangkok and she also keeps busy with her style blog. Nevertheless Nün found some time to chat to us about the good and bad sides of being a fashion blogger, where she sees the future of it, her label and other important stuff from her life…
How have you decided to become a fashion blogger and how did you start to get into this?
I grew up in a family of filmmakers, my dad's a director and my mum's a producer, so I never gave any other careers a chance even though I was always obsessed with clothes. I treated my love for fashion as a 'vain' and shameful quality as filmmakers are supposed to be dressed for comfort for film shoots. I kept my interest in fashion as a quiet hobby on the side.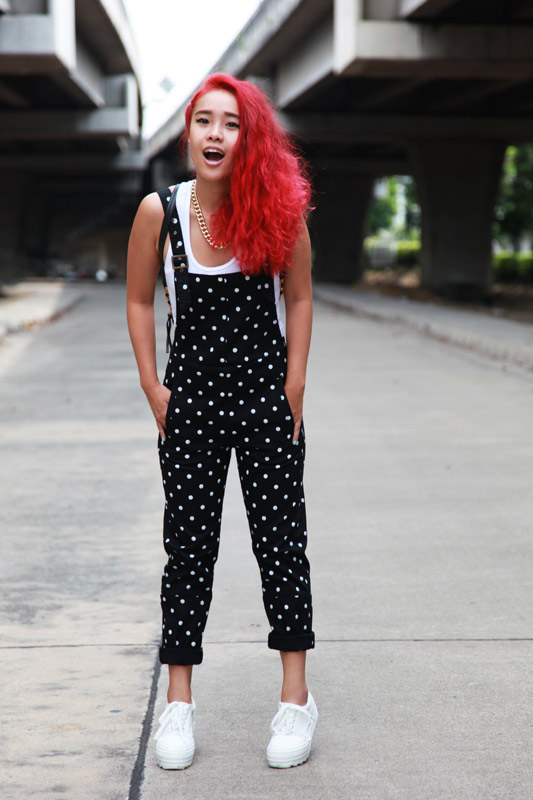 Growing up, I pursued filmmaking throughout high school and university when I attended a film course at London College of Communication. After graduation, I returned to Thailand and worked as a TV commercial director for 2 whole years. At the same time, I had started posting my personal style outfits on lookbook.nu and of course, it was a secret hobby and I made sure non of my colleagues found out that I was a fashionista when I wasn't on a film shoot. But everyday waking up and putting on plain outfits to fit in with the film crowd just didn't feel like me and I thought I wasn't being true to myself. Rapidly I felt my interest in film start to slip away and what I thought was just a hobby was beginning to become a very important part of my life.
On my last film shoot, I was extremely miserable and I didn't want to be there. So right after I wrapped up that shoot, I quit the film industry straight away. I stopped taking anymore directing jobs and took up fashion blogging full time. I didn't know where it was going go or how I was properly going to make money anymore, but all I knew was that I was unhappy doing film and I didn't see the point in living that way. Not long after that, my boyfriend and I started a fashion brand together called 'Nün Bangkok'.

What is your favorite part of it? And what are the bad aspects?
My favourite part is being able to completely be myself! It's extremely empowering and liberating! But of course, nothing is perfect so even my dream job has got its bad points! Fashion blogging means you have to be completely glued to your phone almost 24/7. I never thought I would be that person that seems to always be doing something on their phone, but unfortunately I am. It's just the nature of the job when you're managing so many pages at the same time. But even this has got its good points, because the phone is practically my 'office', I can be anywhere (at the beach, abroad, anywhere!) to do my job!

And where do you see the future of fashion bloggers?
Fashion blogging is already becoming an increasingly important role in the fashion industry. A lot of brands (even big brands!) use popular fashion bloggers as an advertising platform to help reshape their company branding and to reach new group of potential customers. I think that the importance of  fashion blogging is on an exponential growth at the moment as different brands opt out of advertisements on the pages of magazines to use their advertising budgets on fashion bloggers instead! The future is definitely bright for this career choice!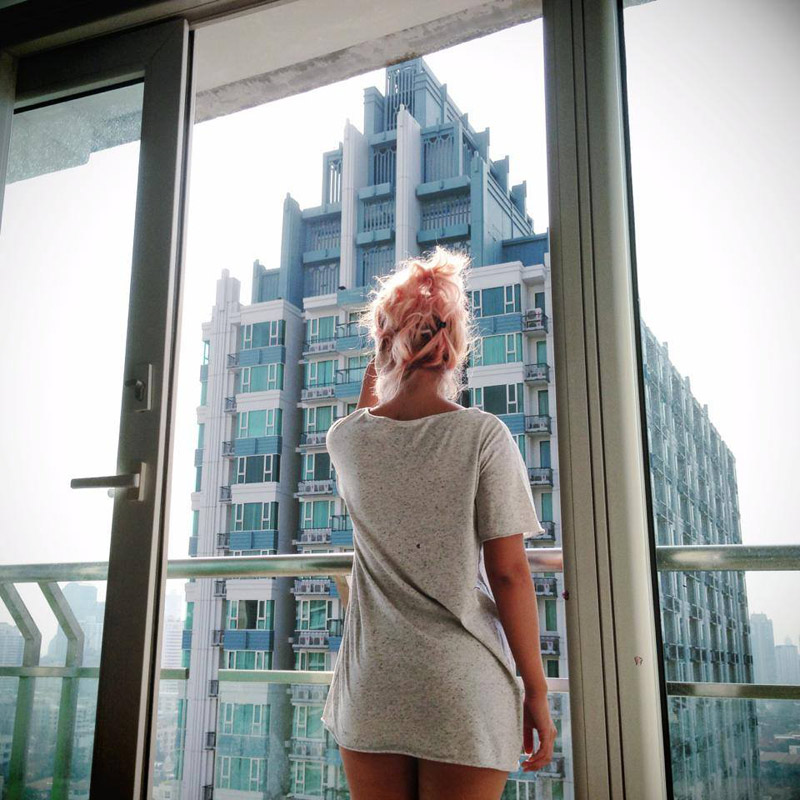 You are a beautiful girl, what does beauty mean to you?
Thank you! To me, beauty is in how you carry yourself! Beauty is being different and knowing how to embrace and own that uniqueness. Whatever you think your 'flaws' are, as long as you embrace it and rock it with confidence, you can turn that 'flaw' into your strength! Flaunt that 'flaw'! Beauty is in everybody's unique features, we are each born with our own uniqueness, so never change that for anything!

How would your friends describe you?
Extremely committed in whatever I set out to do but at the same time free-spirited!

I love all your haircolours. How often do you change and is there any colour which is still missing? :)
Thank you! I actually try not to change it too often, so far I've managed to keep each colour for about one year each. And yes! I would say there's tons of colours left I would love to explore, but I guess next one my list is baby blue!

You also launched your own fashion brand "Nün Bangkok". Can you tell us about?
My boyfriend, Tom Shigeru Stannard, and I co-own Nün Bangkok! All the designs are created by us, including the brand logo, the website, the fashion shoot and of course, the clothes! The whole concept of our brand is to incorporate London street style with light, breathable fabrics suitable for tropical countries like Thailand and great as layering pieces in colder countries!
As described above, we had also opted out of magazine prints and are solely doing collaborations with influential fashion bloggers from all around the world! To name a few, Eugenie Grey from 'Feral Creature', Essy Noir, Audrey Kitching, Pretty Sickly and many more! Our brand being featured on these different popular fashion blogs have recently grabbed the attention of Miami Music Week to have our designs featured in the festival, which we are thrilled about.
We are currently working on our Spring/Summer 2014 collection which is going to be a more colourful collection! So keep an eye out!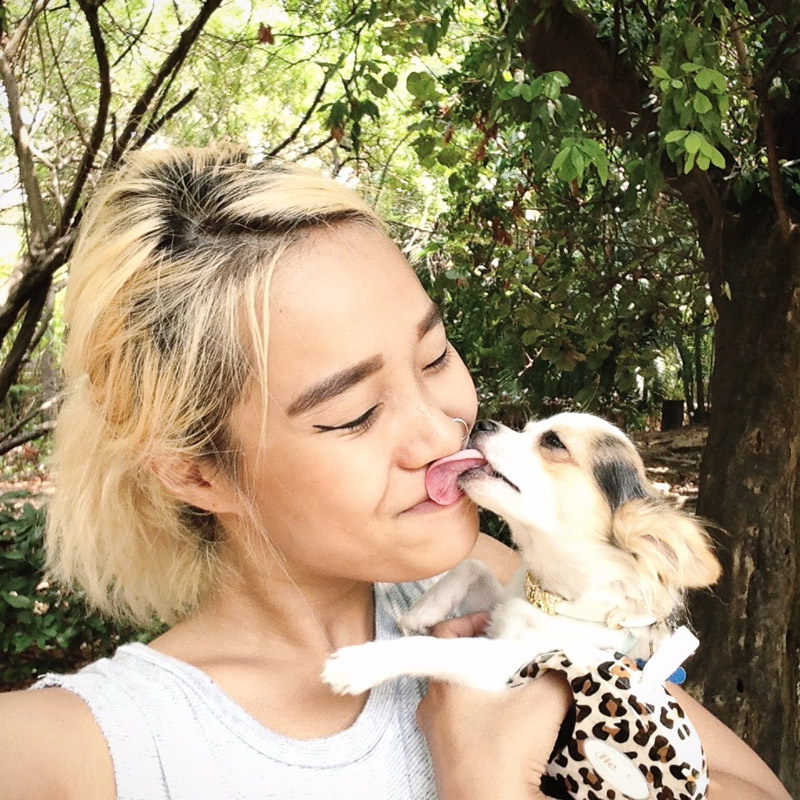 The best thing about fashion?
You can make it whatever you want it to be! You could wear the exact same piece as somebody else, but it could look completely different as you put your own spin on the piece! Everything is down to your own interpretation.

And a thing on fashion you don´t like?
Trends! I feel that trends really restrict fashionistas in all the wrong ways! People who follow trends too much will never find their true style as their style will always end with every 'trend' that comes and goes. Find your true spirit and that's when you can incorporate trends into your style by putting your own spin on it. Never let a fashion trend dictate your style!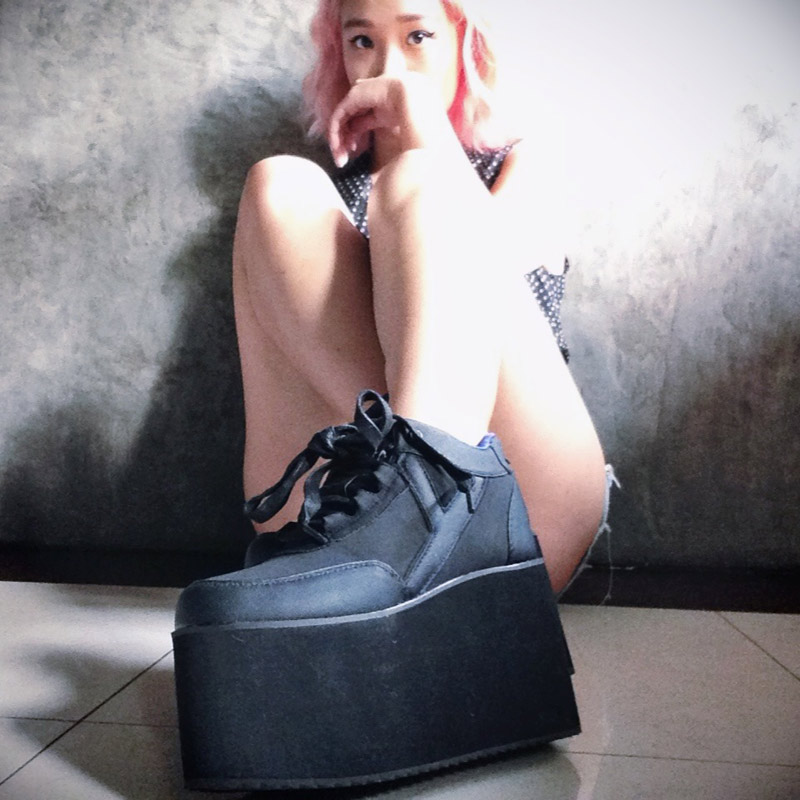 Which other blogs do you read?
I am nuts about Chriselle Lim! She's actually the reason why I decided to start blogging. Reading her blog and watching her youtube videos showed me that there is so much art and thought put into each outfit. It inspired me to try and develop my own style!

Do your parents look at your blog?
Yes they do! They are both in the tv commercial/advertising industry and they are intrigued at this modern way of advertising clothing brands!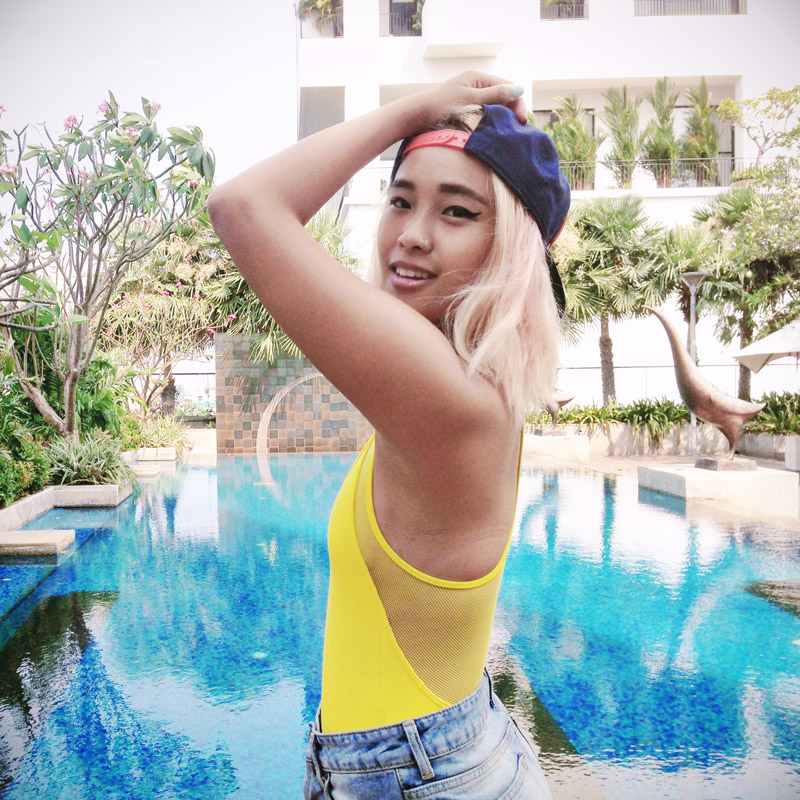 Where do you see yourself in 10 years?
In 10 years I'll be 35, so I'd imagine I'd be married with children! I'm also hoping that both my blog and my fashion brand will be much more well known around the world!

The most important thing in life?
Family and my dogs!
www.nunbangkok.com
instagram.com/nunvisitsak
nunstyleblog.com
www.facebook.com/NunVisitsakStyleBlog