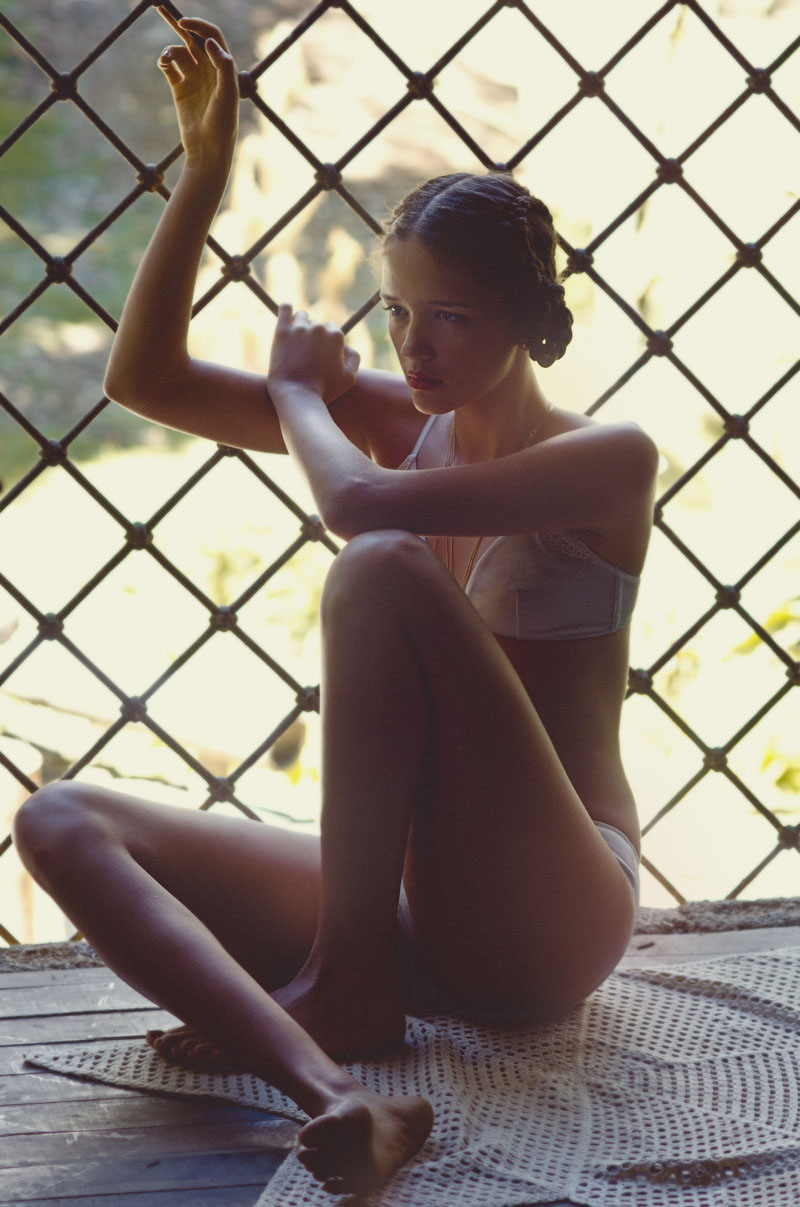 "I always try to transmit the atmosphere that is close to my inner life and social environment; most of the time I wish that who sees them can notice that the place where I took the images is Colombia and Medellín. I also describe my photos as fortunate moments of love and beauty."
We talked with Colombian photographer 

Felipe Cuartas

about Youth-culture, his influences and his home. /  Interview by Esteban Abdala Torres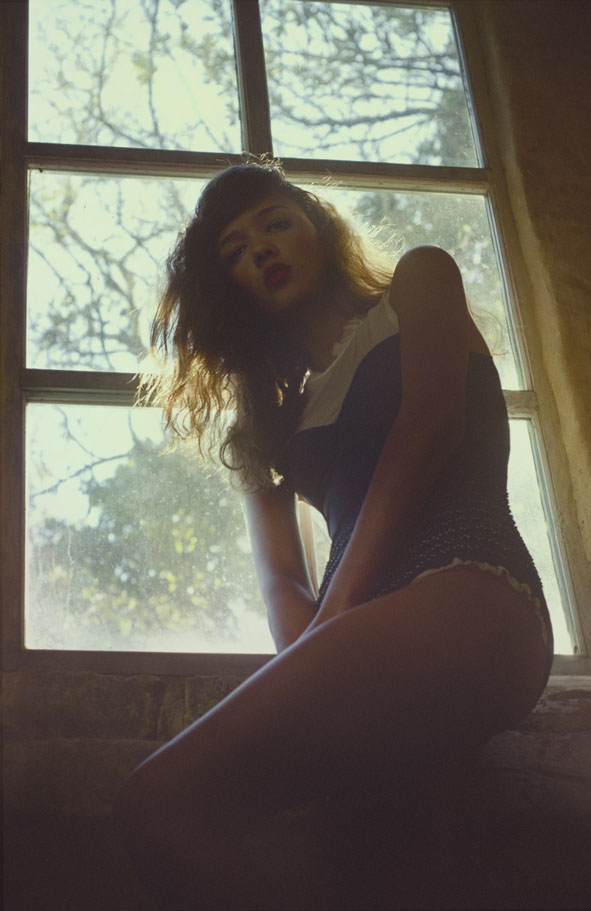 For the readers of C-heads tell us who are you, why being photographer instead of another work? And do you remember a first image you have captured?
I´m a photographer because life wanted me to be one, I feel that life puts things in front of you takes you to a certain way that is destined to be yours. I think that happened to me with photography; besides, I like to get involved in situations where you create things in a team; where you are sharing. I remember one of the first photos that I made a long time ago, I feel this image has left a mark on me and let me understand the meaning of memory and passing time. This is the image.
Felipe, in your photos there's a combination between desolated intimated spaces and fashion; tell us how you have achieve that?
I like the intimacy and what it represents; like the transparent reality of someone, his pure and honest side. I don't easily find these characters that´s why I am trying to create them with the help of the space and the environments, things that are very important to me. When I reach a place the energy of it interacts with me and the model energy; that's why I look for those "honest" places with the realities I like to portray.
Medellín, Colombia is a city known by being the cradle of many important photographers in this country, how does that influence you?
There are a lot of photographers that I admire, amongst them, I admire Daniel Gonzales, who for me is a genius. Anyway most of the time I try to stay in my own bubble.
How does your temperament influence your work? What part of you is in your work and what part of others?
My mood influences me totally, I think everybody makes an inner world interpretation. Generally I'm very restless and at the same time I try to stay basic and simple, looking for a middle state between that.
How do you describe the atmosphere of your photography? I notice that there are some that are more like fashion portrait of parties and sleepless nights, "bed moments"…
Jajajajajaja I really wish that…I always try to transmit the atmosphere that is close to my inner life and social environment; most of the time I wish that who sees them can notice that the place where I took the images is Colombia and Medellín. I also describe my photos as fortunate moments of love and beauty.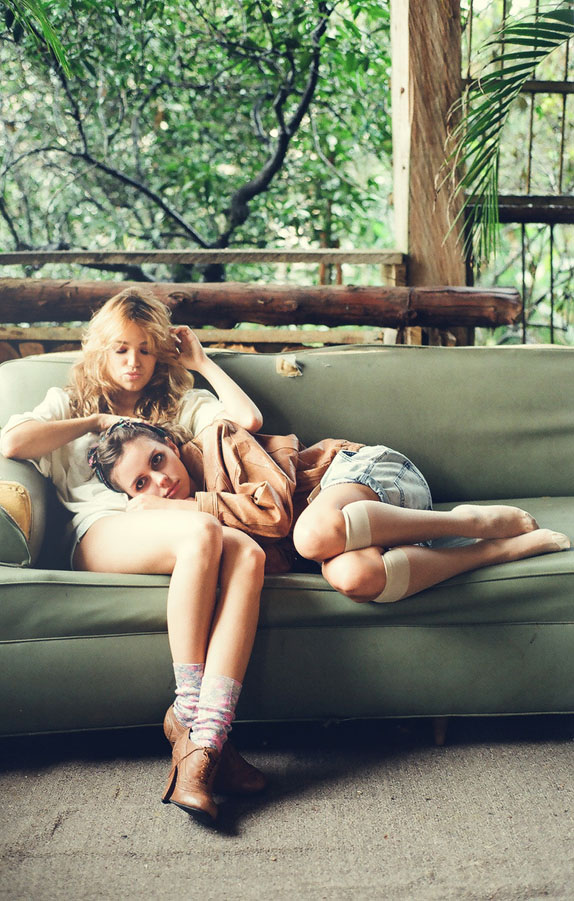 Tell us what it means to be photographer in Colombia?
Is weird, tough, complicated; sometimes feels like hunger or being a warrior, but at the same time for me it has been a beautiful process; full of ups and downs, unique and with lots to learn.
Seeing your photography's there´s a lot of Youth culture involved; tell us about your aesthetics, influences such as literature, film, painting and music.
I´m a big fan of Harmony Korine, Larry Clark, Back to the future series jajajaja E.T, 90´s movies that I grew up with… but at the same time I love the subtlety and poetry teaching life coming from films of Kim Ki Duk, Wes Anderson. Also I like the honest and crude human behaviour in the Lars Von Trier Movies. I love almost everything that tells a history. In literature I love Miranda July, Hermann Hesse, Carl Sagan, Alejandro Jodorowsky and Carlos Castañeda.
What is the most important thing in life to you?
Learn and share
Para los lectores de C-heads, cuéntanos quien eres tu, por que eres fotógrafo y no otra cosa. Recuerdas alguna primera imagen capturada o en tu memoria?
Soy fotógrafo porque la vida lo quiso así.. jajaja. no se a veces la vida te pones cosas en el camino que te abarcan y te llevan, creo que así me ha pasado con la fotografía. además que me gusta involucrarme en situaciones donde se crean cosas en equipo, donde se comparte. Recuerdo una primera fotografía que hice hace mucho que siento me marco y hiso comprender mejor el significado de una fotografía en la memoria y el paso del tiempo
Felipe en tus fotos hay una combinación entre espacios íntimos o desolados y moda, cuéntanos un poco como has llegado a esa estética.
Me gusta la intimidad y lo que representa, lo que podría ser la realidad de alguien transparente, su lado puro y honesto. Estos personajes no los encuentro fácilmente entonces en la mayoría de los casos los intento crear en mis fotografías, los espacios y el entorno también me parecen muy importantes.. pues al llegar a un espacio este interactúa con la energía creativa mía y de la o el modelo. Es por eso también la mayoría de las veces busco espacios que sean honestos y que habiten realidades cercanas a lo que me gusta retratar.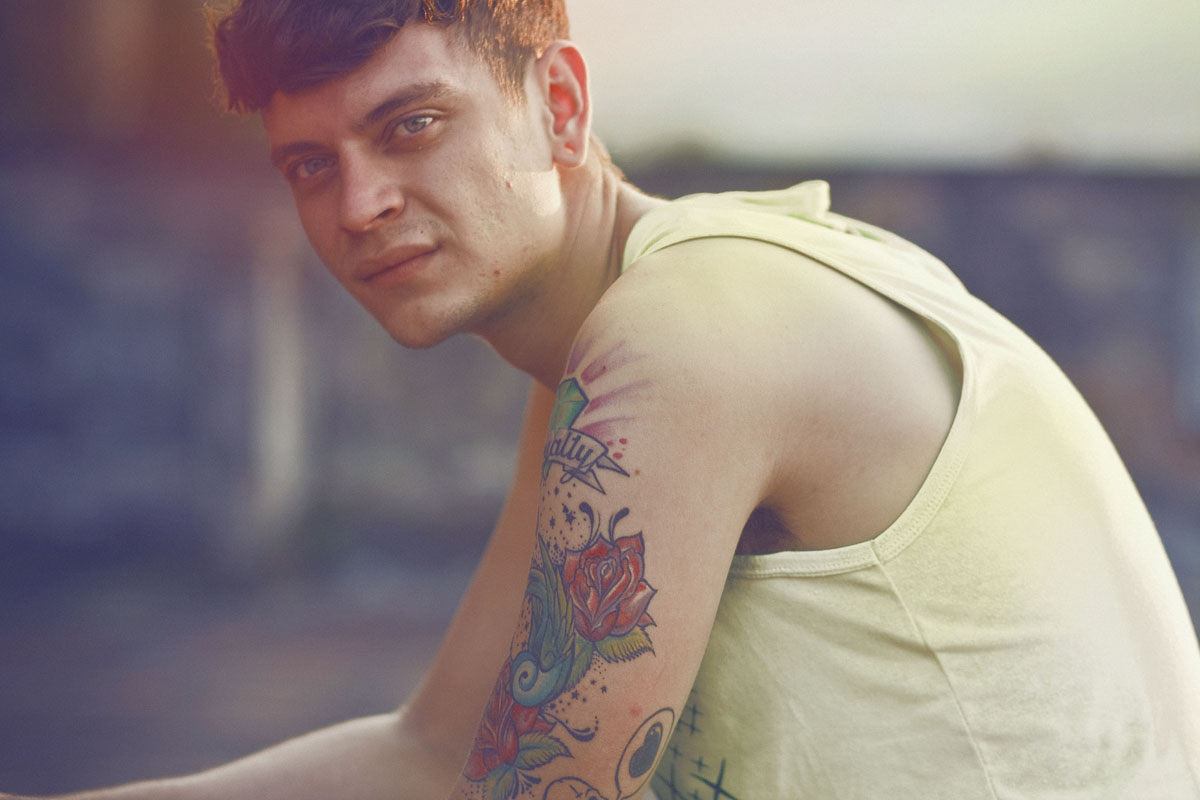 Medellín es una ciudad conocida por ser cuna de muchos fotógrafos, como sientes que eso influencia tu trabajo?
Hay muchos fotógrafos a los que admiro, entre ellos Daniel Gonzales que me parece un genio. En todo caso la mayor parte del tiempo trato de permanecer en mi propia burbuja.
Como tu temperamento influye en tus fotografías, que hay de ti y que hay de otros en ella?
Influye totalmente, no se.. creo que las personas hacemos una interpretación del mundo y con eso creamos nuestro mundo interno. Por lo general soy muy inquieto y explorador, pero al mismo tiempo trato de permanecer básico y simple.
¿Como te describirías las atmosferas de tus fotografías?, noto que hay unas que más que moda son retratos de fiestas y trasnochos, de momentos de cama.
jajaja ya quisiera yo.. trato de que las atmósferas siempre sean muy propias de mi vida y entorno social, la mayoría del tiempo me gusta que se note que mis fotos fueron hechas en Colombia, en Medellín. También las describiría como momentos muy afortunados de amor y belleza.
¿Cuéntanos que significa ser un fotógrafo en Colombia, tu norte personal?
Es raro, difícil, complicado, hambriento, guerrero, pero al mismo tiempo para mi ha sido un proceso muy lindo, lleno de altibajos, único y de mucho aprendizaje.
Viendo tu trabajo siento que hay mucho de "cultura joven" Youth Culture, háblanos de tus influencias estéticas, literatura, cine, pintura, música.
Soy fan de Harmony Korine, Larry Clark, la saga de volviendo al futuro… jajaj E.T. jaja pelis noventeras con las que crecí.
Pero al mismo tiempo me encanta la sutileza y la poesía visual y la enseñanza de vida que pueden llegar a tener las pelis de Kim Ki Duk, Wes Anderson, Lars Von Trier también me encanta, su manera de reflexionar cruda y honestamente sobre el comportamiento de los seres humanos. Me gusta todo aquello que narre ese sentir, amo a Miranda July… Herman Hess, Carl Sagan, Alejandro Jodorowsky y Carlos Castañeda.
Que es lo más importante en la vida para ti?
Aprender y compartir.
Interview by Esteban Abdala Torres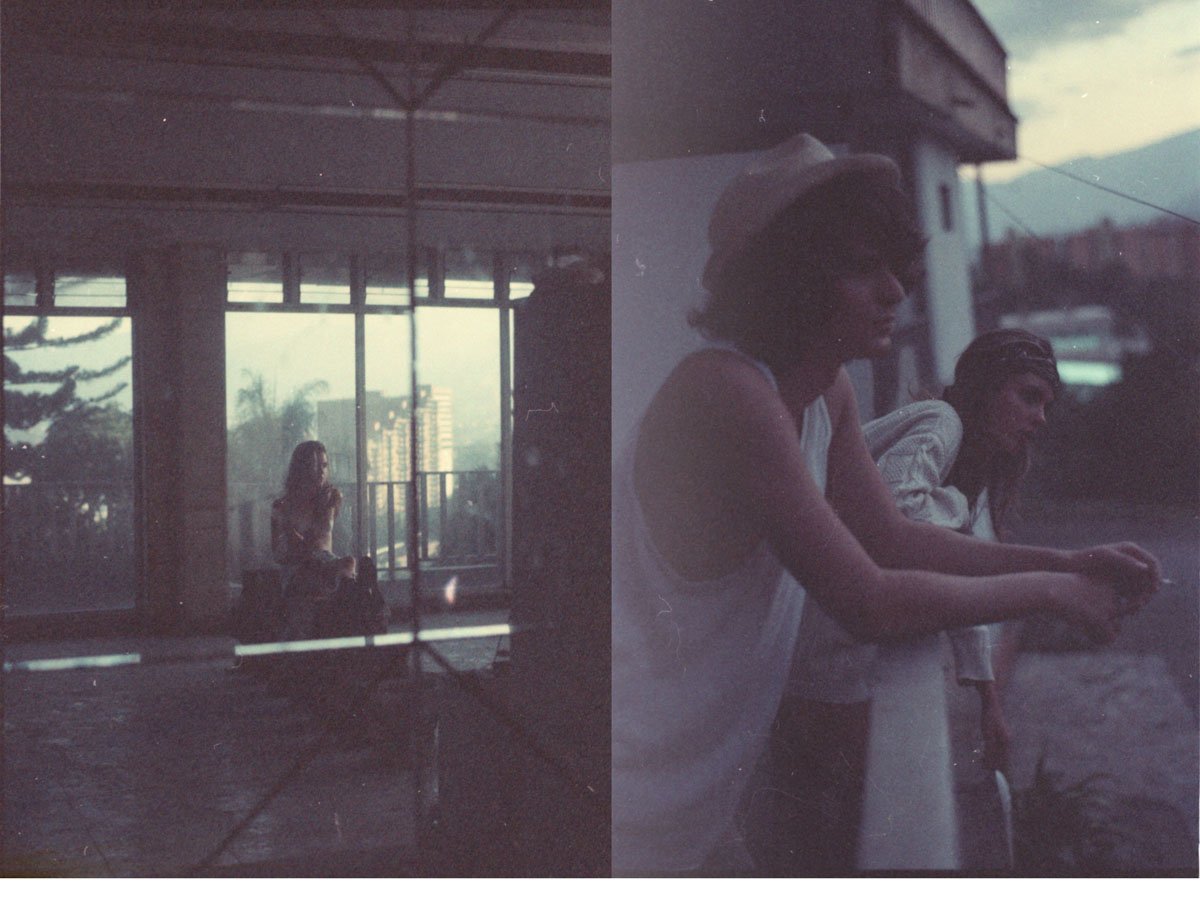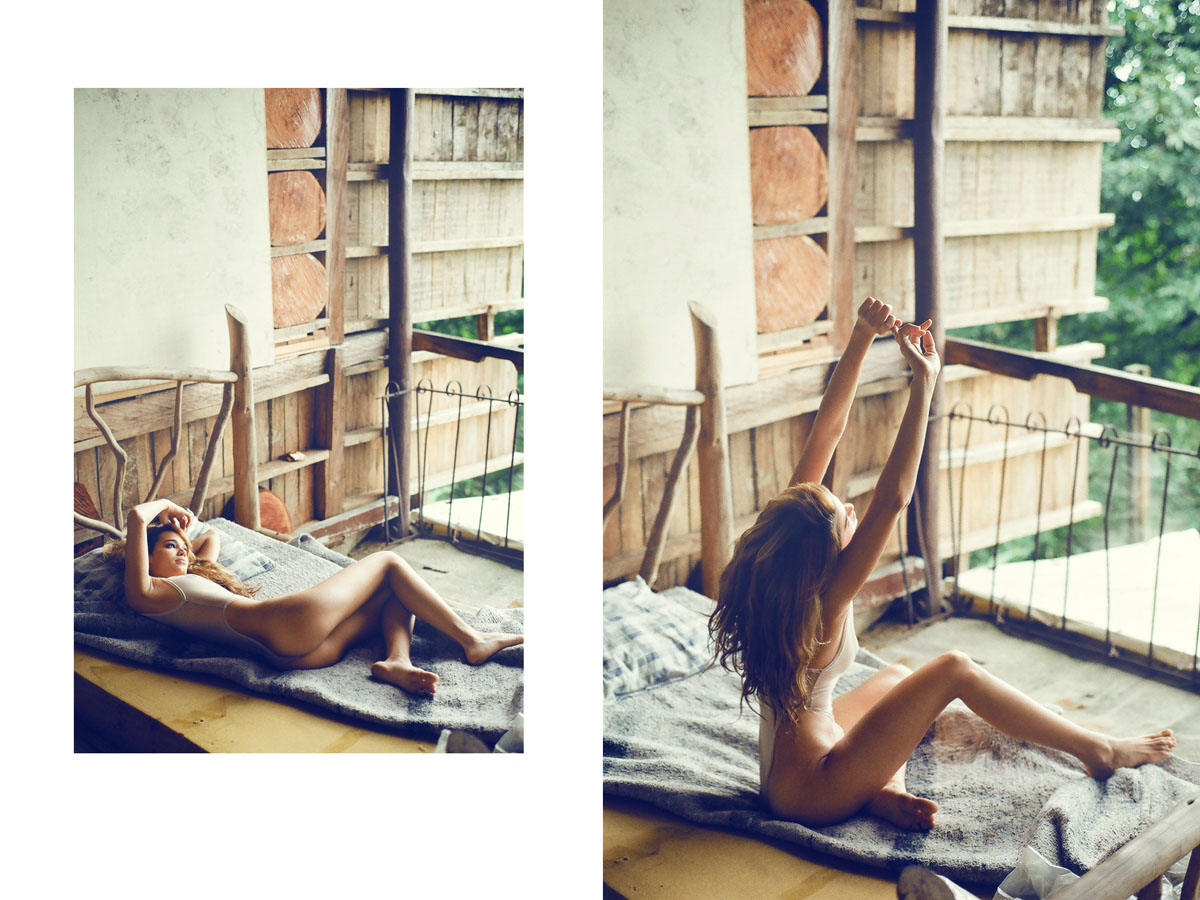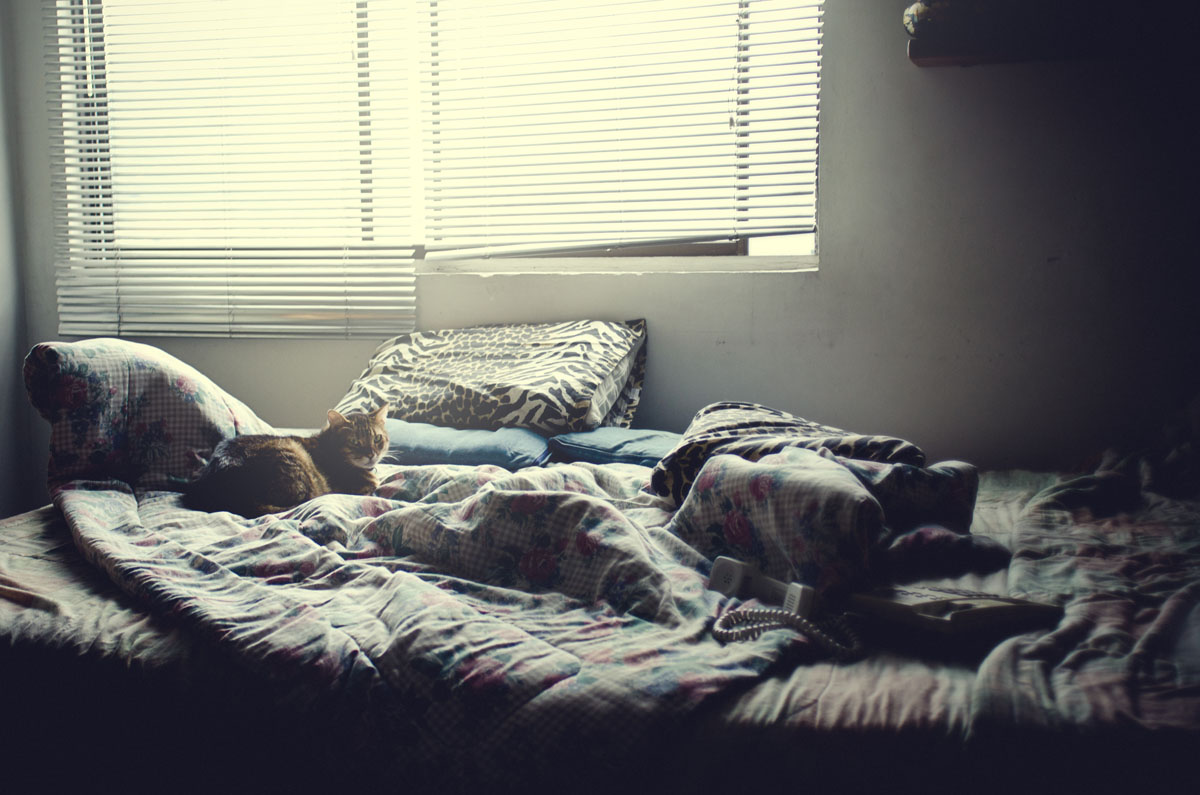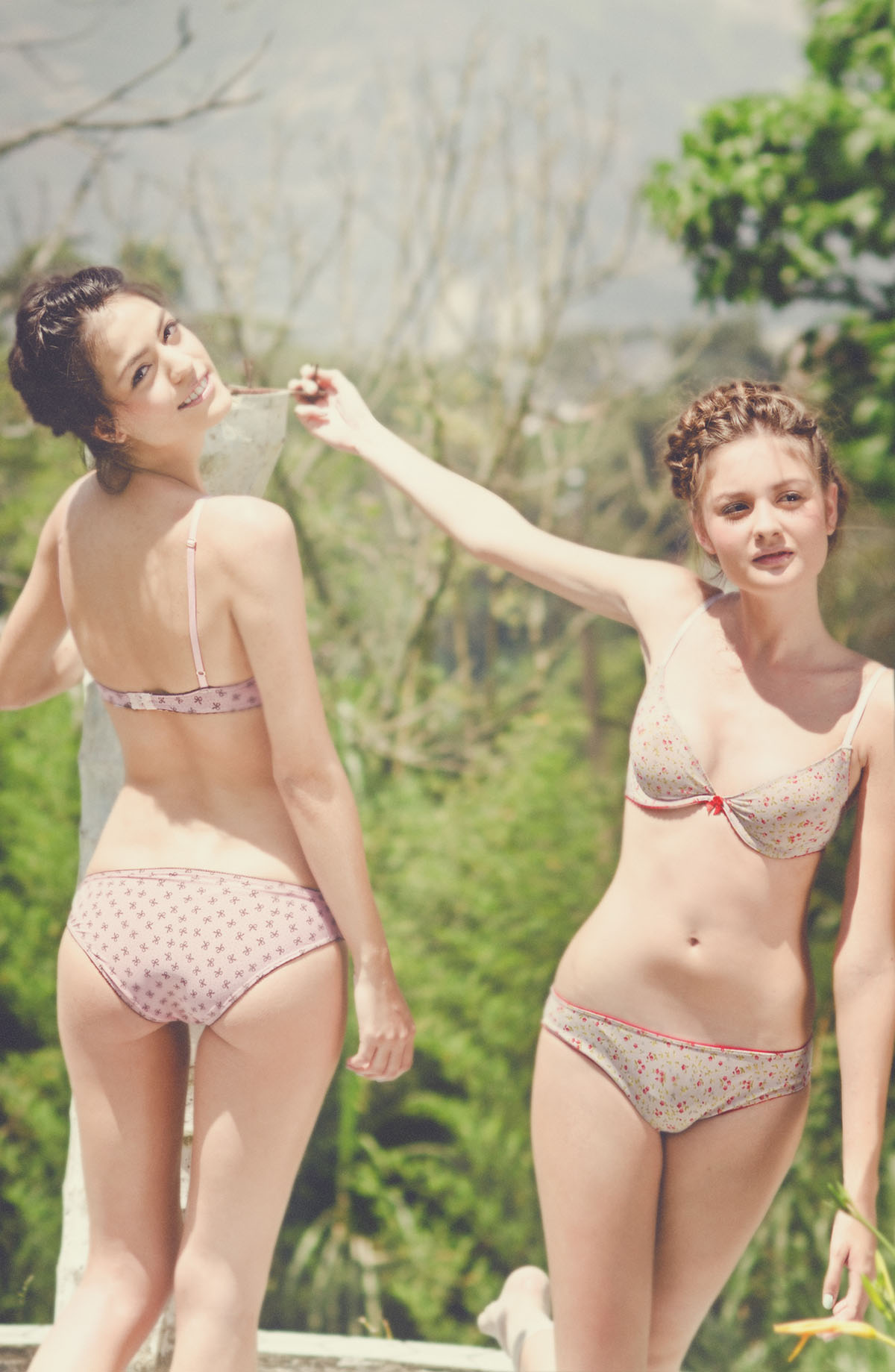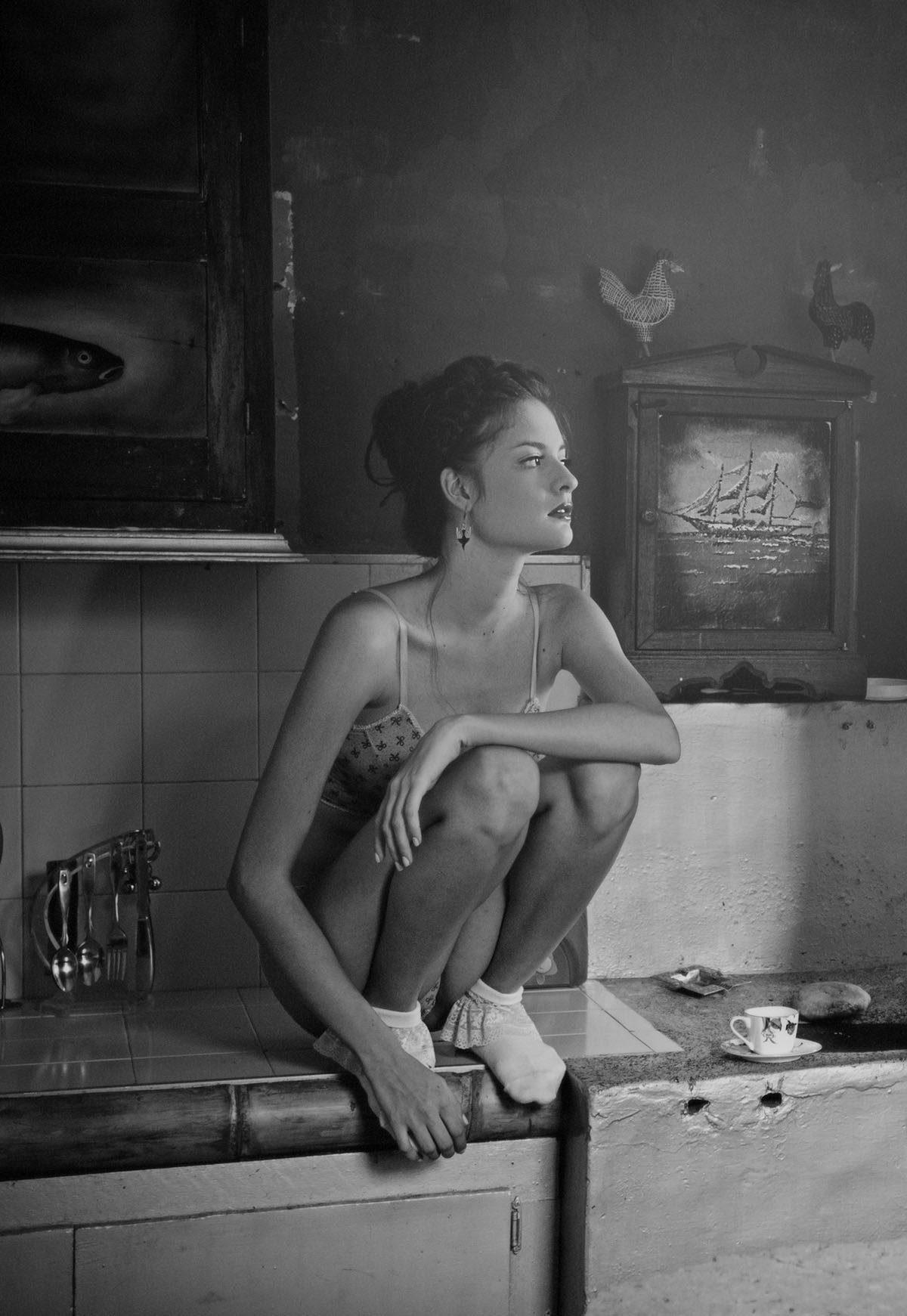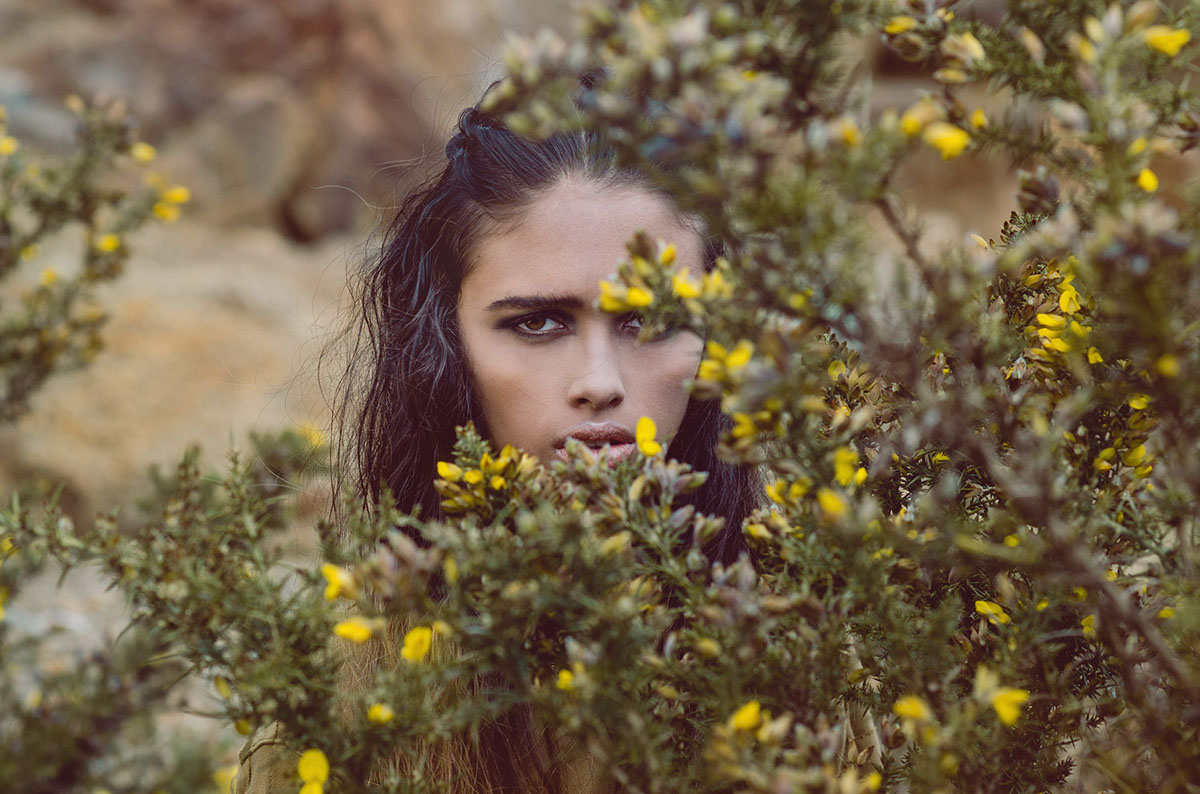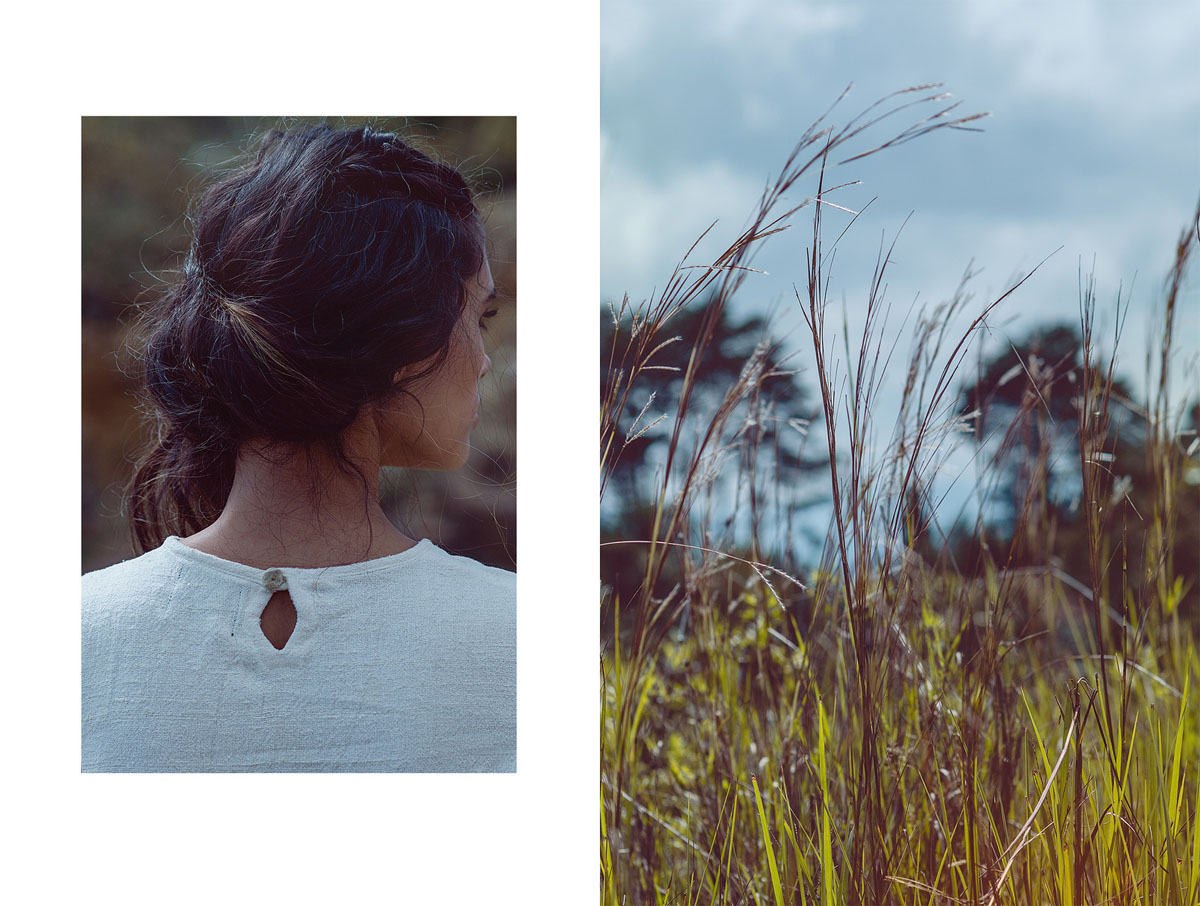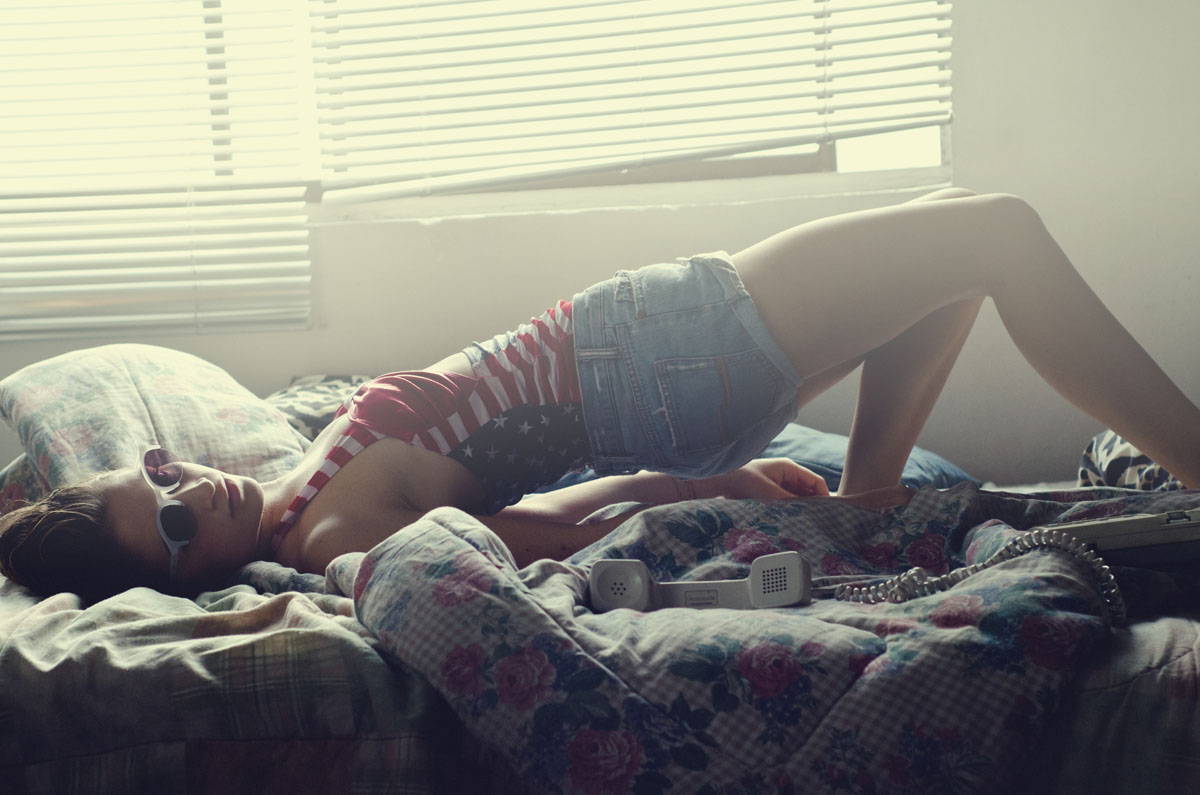 all images by Felipe Cuartas