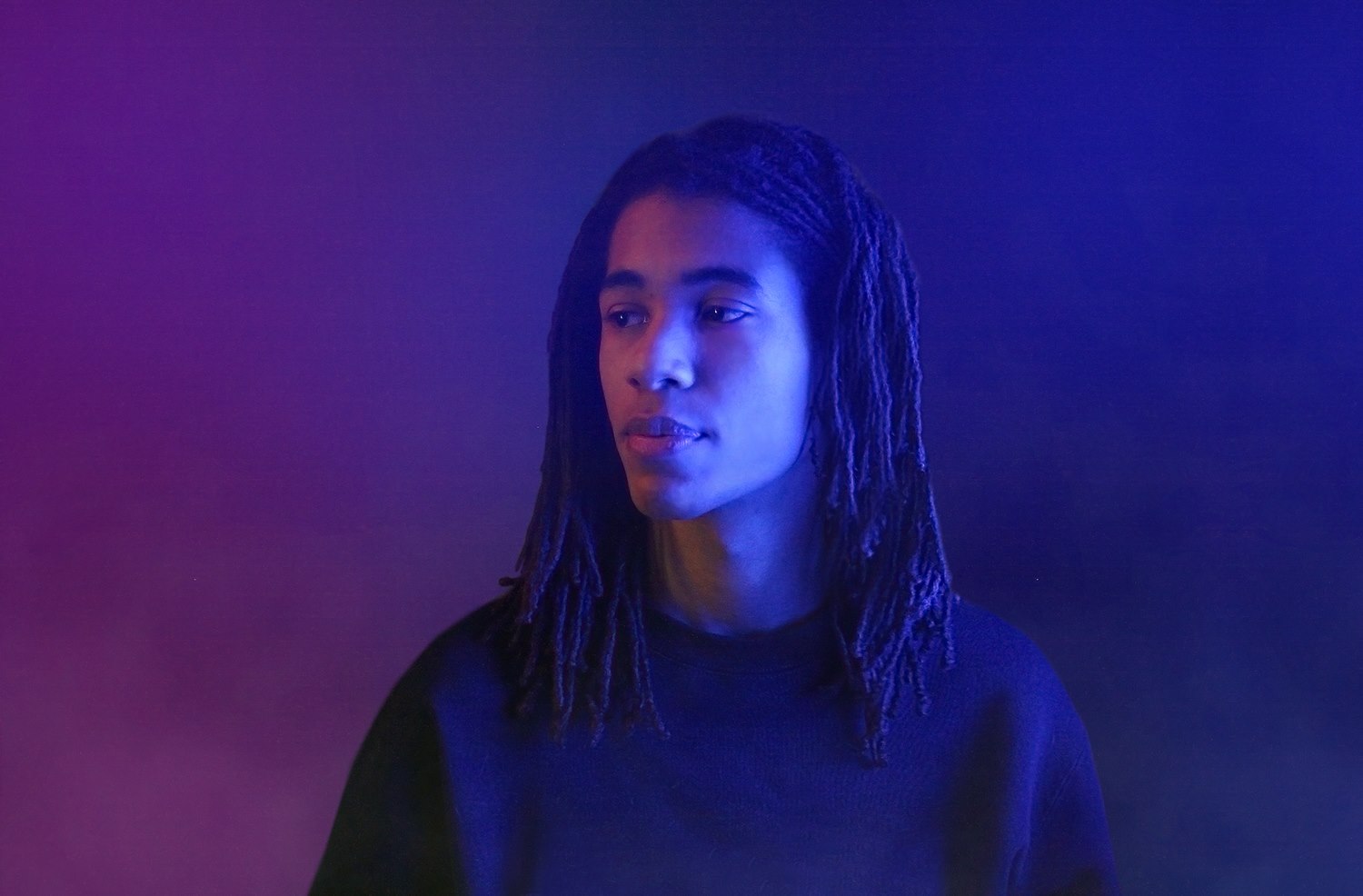 Image by Enora Jung
Only a few months after his latest release and the highly acclaimed single Odyssey, uprising Berlin-via-Paris producer Yndi Ferreira DaSilva aka

Dream Koala

comes along with a new EP called Earth.Home.Destroyed.
The spacious sound of Dream Koalas music as well as the ethereal vocals of Yndi are a perfect match for the topic of a destroyed earth and a first contact in space with extra-terrestrial life.
We spoke with Yndi about religion, aliens, Berlin and his plans for the the future. Check out our talk and the EP which you can stream via his 

myspace

and grab a free download of the first single Saturn Boy right

here

.
Your new EP "Earth.Home.Destroyed" has a very strong main theme; where did the inspiration come from for this EP?
I've always been a science fiction enthusiast, from growing up with Spielberg movies to reading Moebius comics. I've mainly been inspired by the anime Evangelion Neon Genesis while writing this EP, but also by other movies like Blade Runner or Kubrick's 2001, A Space Odyssey. Something that inspired me as well is architecture, I love thinking about futuristic architecture and how will the cities of tomorrow look like. What I like about science-fiction is that you can analyze the world and the society you live in and transpose it in an imaginary world. It's fantastical but in a critical and interesting way. Since forever ago, humanity placed itself at the core of the universe, as the most important species on Earth, but I think we have to change this mentality and realize that we are just a few billions humans on the planet of trillions of animals. As a vegan, I wrote this EP because I wanted to talk about our planet and how we are destroying this beautiful place.
Are you rather pessimistic about the future of the earth and mankind, or do you think there's still hope or a deeper meaning in everything that happens? Like a great plan that we are too small and blinded to see?
I'm not pessimistic at all about the future, I think we still have the choice to keep on living like we do or change our lifestyles with more respect towards nature. I am an utopian, I believe that technology and progress can be together with ecology. A lot of urban architects and searchers are doing an incredible work by designing ecological smart cities for tomorrow, but I think that we all need to realize we can not keep over-consuming like we do now, let's live together with nature rather than destroying it. That's what I attempted to say through this EP.
Are you coming from a religious upbringing? Is religion or let's say faith an important aspect of your life?
Both of my parents are christian, and I think there are beautiful messages in every religion learnings, but I don't believe in a single religion. Like the Hindus, I do believe in reincarnation, that the world we see is just an illusion from reality, but I don't believe in any of their god. I also do believe that alien intelligent civilization visited Earth during the Sumerian era, even if I've never seen a UFO. The fact that there is maybe an extra-terrestrial civilization amaze me and I hope that one day they will contact us.
Some of the tracks change in their rhythm and style towards the end. Is that the influence of co-producer Andrea? How did you two guys met? And how was the collaboration?
I'm a lot influenced by electronic music like Africa Hi-Tech, Hudson Mohawke or James Blake, so I guess the way my music evolves over time is natural. I recorded the EP at Andrea's studio in Paris, because he has some nice gear and he helped me a lot with the mixing and mastering, but he didn't took part on the songwriting. Andrea and I met last year at my first show ever, since then we became good friends, so it was fun to record together. He is one of the hardest working artists I know, he's amazing.
Last time we spoke you just moved from Paris to Berlin. Are you still living and working there? Are you drawing inspiration from the city you are living in?
Berlin has a really particular vibe. Many artists come from everywhere in the world to live there, musicians, designers, architects… I really feel that people in Berlin are open-minded, they don't care how you're dressed, whats your religion, if you're gay, where you're from, so it makes this city a great place for making art and for experimentation in general.
So, what's next?
After releasing 'Earth. Home. Destroyed' on May 7th, I'll work on some music video for it, which is something I love to do. I'm also looking forward to add some visuals to my live performance, and work on the label 'ZuluZulu' that we founded with my girlfriend, Enora. I will play a few shows in Germany, China and the U.S. I'll also turn 20 years old on May 18th!
'Earth. Home. Destroyed' will be out on May 7th.
Interview by Katja Schifferegger