It´s about time for an issue to be entirely dedicated to women! After all C-Heads has mainly been made by women since it began. An issue full of images, thoughts and conversations. About freedom, dreams, sex and life. Us women can be anything we want to be. Naughty. Tender. Happy. Melancholiac. Complicated. Wild. Dreamy. Realistic. Natural.
A beautiful mysterious nature. And always unique.
"I consider myself a modern woman. Someone who can empower, inspire, and not care what people think while being in the minority.Those are the best things, I think, there are about being a woman." talks our cover-girl Jessie Andrews about woman. She has never really cared about what others think of her and just does what is right for her at each moment in her life. And she casts her net wide: model, adult actress, DJ and producer, jewelry designer and who knows what the pretty 22-year old one is up to next? In the issue she shows off different sides of her personality photographed by Dirk Mai exclusively for C-Heads. We also talked to Henrik Purienne who is one of the names in current fashion photography. Cologne based freelance photographer obiwolf documents Berlin teenagers on a 7 days Berlin trip in a neutral form far away from their own self-projection."In this age group, where most of them are still in their phase of self-discovery, you can still find a lot of experimental and reckless styles and personalities."More wonderful and stunning exclusive content, editorials, stories and interviews by Cameron Hammond, Cameron Henderson, Chris Steinbach, Dana Boulos, Inny Taylor x Carla Tramullas, Jai, Jared S. Rosenbaum, Jessy Lanza, Josh Reed, Michael Dürr, Miko Lim, Nancy Gomez alias Frankie Mark and Zachary Chick.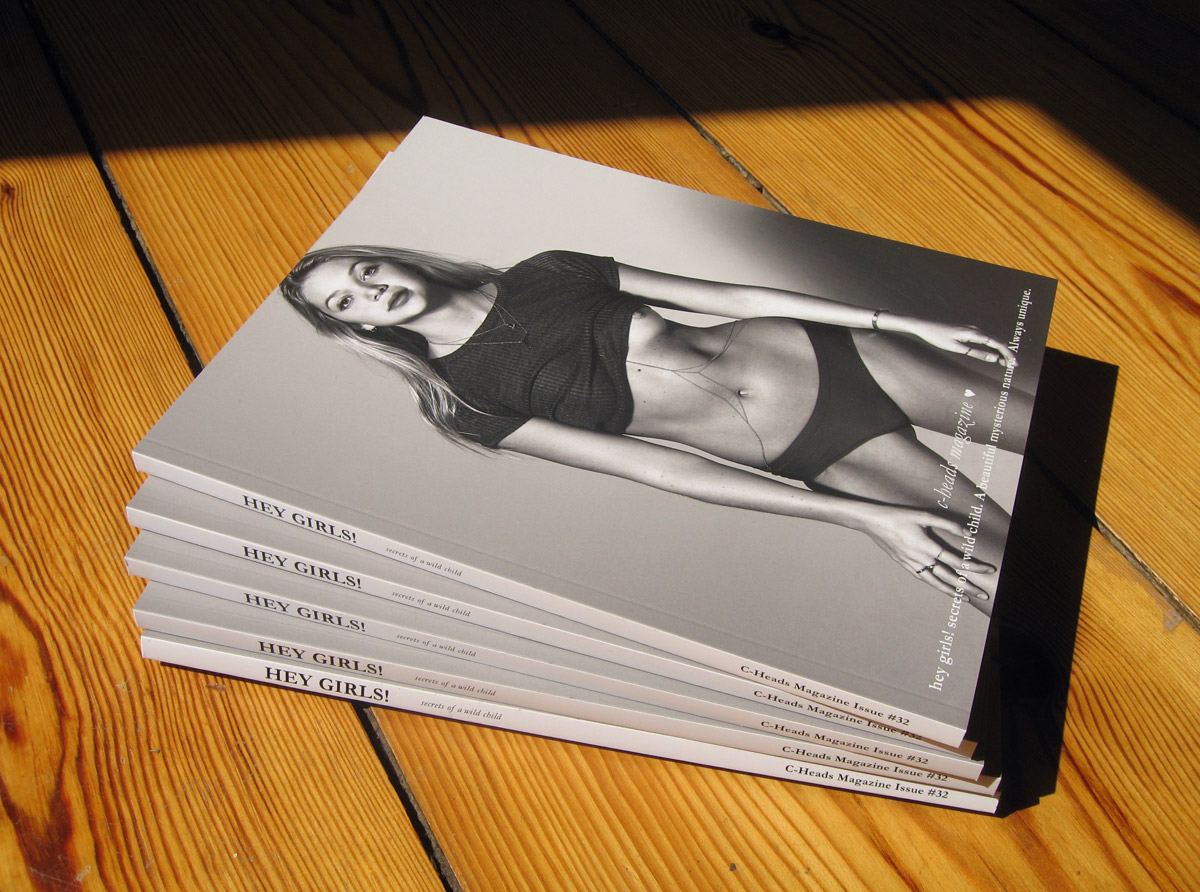 Limited Print Edition – 1000 copies
21.8 cm x 27.6 cm x 0,9cm
paperback / offset printing Austria
136 pages / language: english  /Ad-free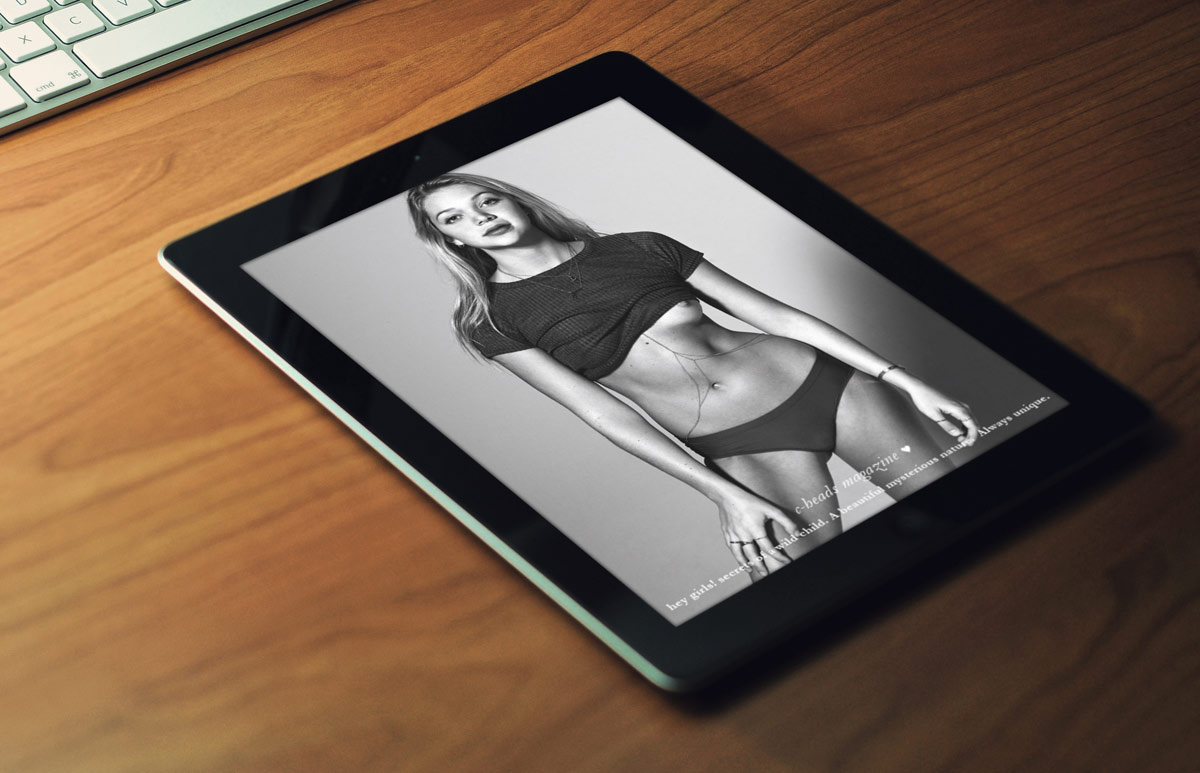 download pdf and view on any browser

[vc_row][vc_column width="1/1″][vc_images_carousel images="112408,112413,112407,112414,112411,112410,112409,112412″ onclick="link_image" custom_links_target="_self" mode="horizontal" speed="5000″ slides_per_view="1″ img_size="1200×860″][/vc_column][/vc_row]

BUY ONLINE WORLDWIDE
BERLIN
do you read me?!
Magazine und Lektüre der Gegenwart
Auguststrasse 28
10117 Berlin-Mitte
open from monday to saturday: 10am – 7.30pm
www.doyoureadme.de
VIENNA
be a good girl
Westbahnstrasse 5a
1070 Vienna
tel. +43-1-524 47 28
open: monday 12-18pm;  from tuesday – friday 10am to 7pm
saturday 10am to 4pm
www.beagoodgirl.at
PARIS
0fr. Bookshop, Librairie, HQ
20, rue Dupetit-Thouars (Carreau du Temple)
75003 Paris
Metro stations: Temple, République or Filles du Calvaire. Between République and rue de Bretagne
Open seven days a week Monday to Saturday from 10 to 8, Sunday from 2 to 7
info@ofrsystem.com
+33.1.42.45.72.88
www.ofrsystem.com
FLORENCE
BJØRK Florence
Via dello Sprone 25/r.
50125 Firenze / Italy
open: Mon: 2:30 pm – 7:30 pm
Tue – Fri: 10:30 am – 1:30 pm, 4:00 pm – 7:30 pm
Sat: 10:30 am – 2:00 pm
+39 333 979 5939
www.facebook.com/bjorkflorence 
UNITED KINGDOM
Village Bookstore
Unit 8/9 Balcony
The Corn Exchange
Leeds, LS1 7BR
open: Mon-Sat 10am-6pm, Sun 11am-4pm
+44 (0)113 246 9801
www.villagebookstore.co.uk
Charlotte St News
66 Charlotte St
Fitzrovia
London W1T 4QE
phone: +44 207 636 4270
mobile: +44 795 644 7086
www.charlottestreetnews.co.uk
USA
New Distribution House
office@newdistributionhouse.com
phone 1 347 480 1338
newdistributionhouse.com/collections/c-heads-magazine

Mulberry Iconic Magazines
188 Mulberry Street
New York, NY 10012
phone: (212) 226-3475
open everday 5:00 am – 3:00 am
www.iconicmagazines.co
Skylight Books
1818 N. Vermont Avenue Los Angeles, CA 90027
phone (323) 660-1175
Open Every Day (except Thanksgiving and Christmas – and inventory day 1st wk in Jan)
10 a.m. to 10 p.m.
www.skylightbooks.com
Hennessey and Ingalls Book Store
214 Wilshire Blvd
Santa Monica, California
phone: +1 310-458-9074
www.hennesseyingalls.com
San Francisco Museum of Modern Art
At Locations Around the Bay Area
While their Building Is Closed for Expansion
San Francisco, California 94103
phone: +1 415-357-4000
www.sfmoma.org
MOCA, Los Angeles, CA
Museum of Contemporary Art, Los Angeles
phone: 213/626-6222
www.moca.org
CANADA
Rooney Shop
395 Notre-Dame West Nº 101
Montréal, QC, Canada, H2Y 1V2.
phone: +1 (514) 543-6234
www.rooneyshop.com
JAPAN
Standard Bookstore
Cysta Grand Building, 2-2-12,
Nishishinsaibashi, Chuo-ku, Osaka-City
zipcode 5420086
open everyday: 11: 00am – 10: 30pm
www.standardbookstore.com
Daikanyama T-Site Tsutaya Book Store
Shibuya-ku, Sarugakucho 17-5
150-0033 Tokyo
tsite.jp/daikanyama
AUSTRALIA
Sticks and Stones Agency
Online Store
MINYAMA QLD 4575
Australia
sticksandstonesagency.com
GERMANY
Why Are You Here – Online Store Berlin
by Marc Schuhmann & Joern Toellner
whyareyouhere.bigcartel.com/product/c-heads-magazine-hey-girls-issue-32
RUSSIA
Lebigmag
Kurlyandskaya ulitsa, 49
Saint Petersburg, Russia
+7 911 922-19-80
kk@lebigmag.ru
lebigmag.ru
BRATISLAVA
82 bøok&design shõp
Františkánske námestie 10
81101 Bratislava, Slovakia
Opening hours:
MO—FR 15—19 / SA—SU closed
shop.82.sk
[rev_slider slider10]