It's pretty difficult to describe the sound of Prague based outfit

MAYEN

without using the now seemingly defunct tags "chillwave" or "dreampop". Anyways, what started out as a solo project of singer/songwriter Lukás Vydra grew into a live four-piece playing shows with artists such as Maria Minerva or Glass Animals. Combining shoegaze inspired guitars with sumptuously dreamy vocals, MAYEN brings you the seductive soundtrack for the upcoming summer you may have been waiting for. The band just released their second EP called "Elegy" with the kind words "If you like it but don't have the cash, you can help us out by sharing the music with a friend". Please check out their music and our talk with Lukás of MAYEN below.
Can you tell us a little bit about yourself? How did MAYEN start out and is there a story behind your artist name?
We are a band from Prague, Czech Republic. We exist for about two years. Originally Mayen was my solo project but now we're a regular band. It all began three years ago, when I showed some of my early songs to my friend, with whom I played back then, and he liked them and helped me record them. That's how the first EP, Wonder Years, came into existence; it has been recorded completely in a friend's bedroom during a few summer days. Then I played a few gigs, but soon I realized that the gigs are never going to be dynamic and attractive without a band. Gradually I took in Lukas Klavrza on solo guitar, Josef Hradilek on bass and recently Jachym Krohe on synths and drum pads.
The name of our band is inspired by a small volcanic island in Norwegian Sea named Jan Mayen. I first encountered it in a poem by my favourite writer, Jan Zábrana, and it got stuck in my head so hard, that when the moment came to pick up a name for my project, I knew without hesitation that it has to be Mayen.
What are you inspired by?
Mostly it's other music. I've been listening to a lot of pop music from 50's up to now. But I'm a huge fan of hip-hop too. I was a rapper in my high-school years. And I studied literary theory at university, so I guess I'm inspired by that too, but not in a direct way. However, the whole Elegy EP was intended as my own modest variation on Proust's In Search of a Lost Time.
What's your musical background? How did you find the sound of your band?
It's an odd thing to say but I don't have any particular musical background. I was an ordinary small town kid who played ice-hockey, rode a skateboard and fought with other boys. And even though I've always loved music, it has never crossed my mind that I could play an instrument or even sing. It happened a few years ago, when I was finishing college and under the influence of Bob Dylan's biography, I bought a very old acoustic guitar from a charity shop and started to learn how to play it and almost immediately I started to write songs. And because I'm a self-taught musician and a pretty bad guitarist, I'm glad that I found my much more skilled band mates to play with me. You know, my only gift is that I can write a song, a catchy hook, a melody, so it's important that I have my band mates and a producer who help me transform ideas that are wholly in my head to some form. And our sound is quite simple…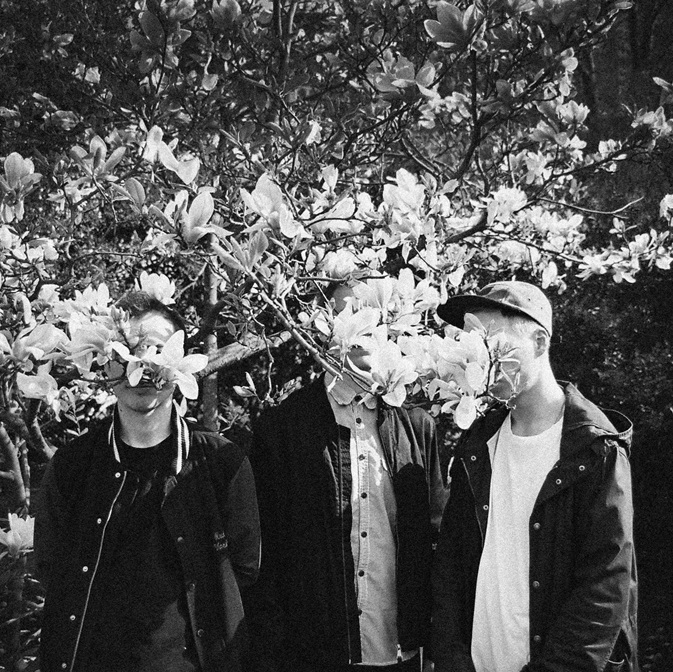 You describe your music as dream pop – Is there something specific you want a listener to come away with after listening to your work, or is it all a reflection of your inner world?
It's definitely more of a reflection of what happens in my life, in my head and around me. Somebody labeled our music as 'introverted pop' and that seems quite apposite to me. I don't write songs with a specific purpose in my mind, it's an overly intuitive process. That's also why I try not to burden my lyrics with some unnecessary metaphors or intricate images. I describe what I'm going through and how it makes me feel, and I try to do that as authentically as possible, as if I were writing a diary no one is supposed to read. It can make the songs sound naive, but that's the way I am.
There was kind of a backlash against the whole dream pop genre or subgenres such as chillwave in the past years. Are you above such things or do you have to defend your sound often?
I think it's caused by people being allergic to any kind of trendy labels. Every year several new subgenres appear and after a few months of hype they're replaced by other ones. Dream pop is different though. It seems to me that it's more of a state of mind than a tightly defined genre. – This term has been around since the end of the 80's and you may include practically the whole shoegaze movement, twee pop, jangle pop, Julle Cruise's songs from the Twin Peaks, or just anything with atmosphere capable of drawing you to a dreamy mood.
What's the Czech music scene like at the moment? Are you also influenced by the city of Prague?
The scene is very small, formed by a relatively closed group of people, where everybody knows each other. It's not easy to get inside, but as soon as you're in, it's quite easy to establish yourself. There's a lot of talented people, but what I miss is bands. In Prague, there are quality projects of all kinds and local electro scene is constantly on the rise, but there's a lack of classic bands that don't play the same kind of garage rock over and over again but try to react to the current course of events without being superficially trendy. One of the best bands that has appeared in the last couple of years is Deaths, although they live in Berlin now.
You just released an EP and played a bunch of gigs – are there plans for a music video or even a full-length album yet?
Yes, we released the second EP, but it's respectively the first I made together with a band and that made it to worldwide distribution. We're planning music videos, and we've already asked a few of Czech artists, but there hasn't been time to realize it due to works on finishing the EP. And since I've already got piled up a bunch of new songs, we'll get back to recording new material in the summer. However, we haven't decided whether it's going to be a feature-length album or another EP.
What is the best piece of advice anyone has ever given to you?
Get rich or die tryin‍'. (laughs)