The 21st century girl doesn't pertain to any stereotype. She's a chick of many talents, one moment she's in Europe, the next she's in Asia. She's working on several artistic projects at once and killing at every single one. She's a mix of races – picking up different cultures as she travels. She's the mysterious girl at the party you want to know her life story who everyone has their eyes on. Here we have sat down and chatted for you.
"I think the most difficult thing is breaking the stigma and notion that 'plus size' model doesn't mean overweight or unhealthy it actually refers to a healthy, averaged size women. Removing the negativity around the word 'plus' is super hard."
Photographer Lauren Engel captured beautiful Australian model Laura Wells for us and chatted to her about the most difficult thing about being a plus size model, her bikini line that is made out of recycled PET water bottles and about trying to get people´s attention and make them understand the problem of the waste plastic in our ocean. Stylist for the shoot was flank and finish and MUA was done by Rena Kahale.
Your bikini line is super smart, environmental and stunning, how did it came to be?
The capsule collection I did with US based company Swimsuits For All came about through a conversation I had with the company whilst on a modelling shoot for them in the Caribbean. We identified that I had a really important message of ocean conservation to spread and incorporating that into a swimsuit line, something that people wear while at the beach seemed like a no-brainer! I really wanted people to understand that waste plastic in our oceans is a huge problem, every year millions of marine animals die due to plastic ingestion and entanglement and it is starting to affect humans as well, entering our food chain. Swimsuits are technically made out of plastic, and plastic out of oil. So what better way to highlight the problem and reduce the footprint of the swimsuit then to make the swimsuits out of recycled PET water bottles. The quality, texture and reliability of the fabric is exactly the same if it were made from virgin materials, so its a win win! We further refined the waste by shipping all the garments in recycled paper bags instead of the typical plastic bags and the designs of the swimsuits as inspired by Australia's amazingly beautiful Great Barrier Reef. Kicking marine debris butt one swimsuit at a time!
What are you studying now?
Currently I am studying a Cert IV in Carbon Management, just because I didn't punish myself enough with 6 years of university studying a science and a law degree. I am really enjoying it though. Climate change is an issue I am extremely interested in and learning about ways which I can help others mitigate their impacts is super rewarding and beneficial.
What programs do you have coming up for you and your fiance's non-profit organization called 'Ocean Ambassadors Australia'?
At the moment we are working on the 'On Wings of Waste Campaign'. A pilot, Jeremy Rowsell will be flying from Sydney to London this October in a light aircraft fuelled by oil made from plastic waste. Its super exciting! The Ocean Ambassadors will be helping out and using the proceeds from the flight to fund a ship that will be built to sail around the South Pacific to educate small island nations on the impacts of plastic and how they can deal with it. The ship will also have a plastic to fuel processor on board so it will be able to produce its own fuel from the plastic waste of the islands it visits. We are pumped about this project so stay tuned to see how you can help and be apart of it!
Do you see yourself continuing your environmental work or modeling? Is it hard to juggle the two and school?
Right now I will continue to do both. The modelling pays the bills while we grow Ocean Ambassadors and I start to develop my career path that I will take once I am too old and wrinkly for modelling. It does get difficult to juggle both, especially with all the international travel I do for modelling but I will make it work as it is my passion and I want to make a difference Captain Planet style!
When did you start being fascinated about environmental science? What about it inspires you?
I started a biology degree as soon as I finished high school and fell in love with learning about natural processes and what makes our species adapt and survive. I really enjoyed being outside and conducting experiments. I always really liked science and growing up in Australia right next to the ocean and national park helped cement the love of nature into my bones!
Which fashion markets (NYC/Europe/Australia/etc) around the world have caught on more to the plus-size industry?
Europe and the US are by far the biggest markets in terms of Plus size brands and availability, however this is also due to the relative population sizes in those demo graphs. Australia has really embraced the plus size industry and regularly uses plus models in mainstream editorials a lot more than other countries. In the last few years there have been some great plus brands come out of Australia and challenge the market place but there is still a hell of a lot more room worldwide for plus size models to be utilised and accepted. We need the diversity!
What do you find is most difficult about being a plus size model?
I think the most difficult thing is breaking the stigma and notion that 'plus size' model doesn't mean overweight or unhealthy it actually refers to a healthy, averaged size women. Removing the negativity around the word 'plus' is super hard. It doesn't have to be negative, it is simply describing a model who is 'plus' 3-6 sizes on the usual sized models we regularly see.
How long do you think it will take for plus size industry to be understood? (Seems like people are still confused about the term i.e. 3-6 sizes larger then the industry standard model)
Honestly I don't think it will ever be properly understood. Although, hopefully we can help out a little. I just finished filming a documentary called 'A Perfect 14" being produced by two awesome Canadians, Giovanna Morales and James Earl O'Brien. The idea of the documentary is to showcase the plus size industry and explain what it is and how it works. Maybe then people will get a better insight into what the terminology actually refers to and they will stop flipping out saying that we are not 'big enough' to be called plus.
What is your diet and work out program like?
I love to workout. I find it challenging and motivating and it definitely serves as a 'pick me up' after long busy days. I really enjoy crossfit style workouts, fast, high intensity and dynamic, sweaty and almost make you vomit kinda style really gets the heart pumping. I get really bored with running, in fact I frigin hate running. I try to avoid it, i prefer to swim. This style of workout can also be super easy to do while I am on the road as well.
In terms of eating I usually eat fairly clean and homemade. I avoid any prepackaged foods opting for fresh fruit and vegetables and making all of my sauces and marinades etc from scratch. Right now I am trialling eating less meat, 4-5 days a week meat free. Its going well so far and serves as a really great way to reduce my CO2 emissions and make the planet a healthier place. I have a sweet tooth and try to make raw, refined sugar free treats at home to satisfy the cravings. In saying that I don't feel bad if I indulged in a delicious treat or wine. I believe it should be everything in moderation. I don't go crazy but I don't make myself feel guilty for eating either. Food is totally linked to my psyche. I get Hangry (hungry angry) and I really enjoy sharing meals with friends so I would never use eating against myself or punish myself for being happy!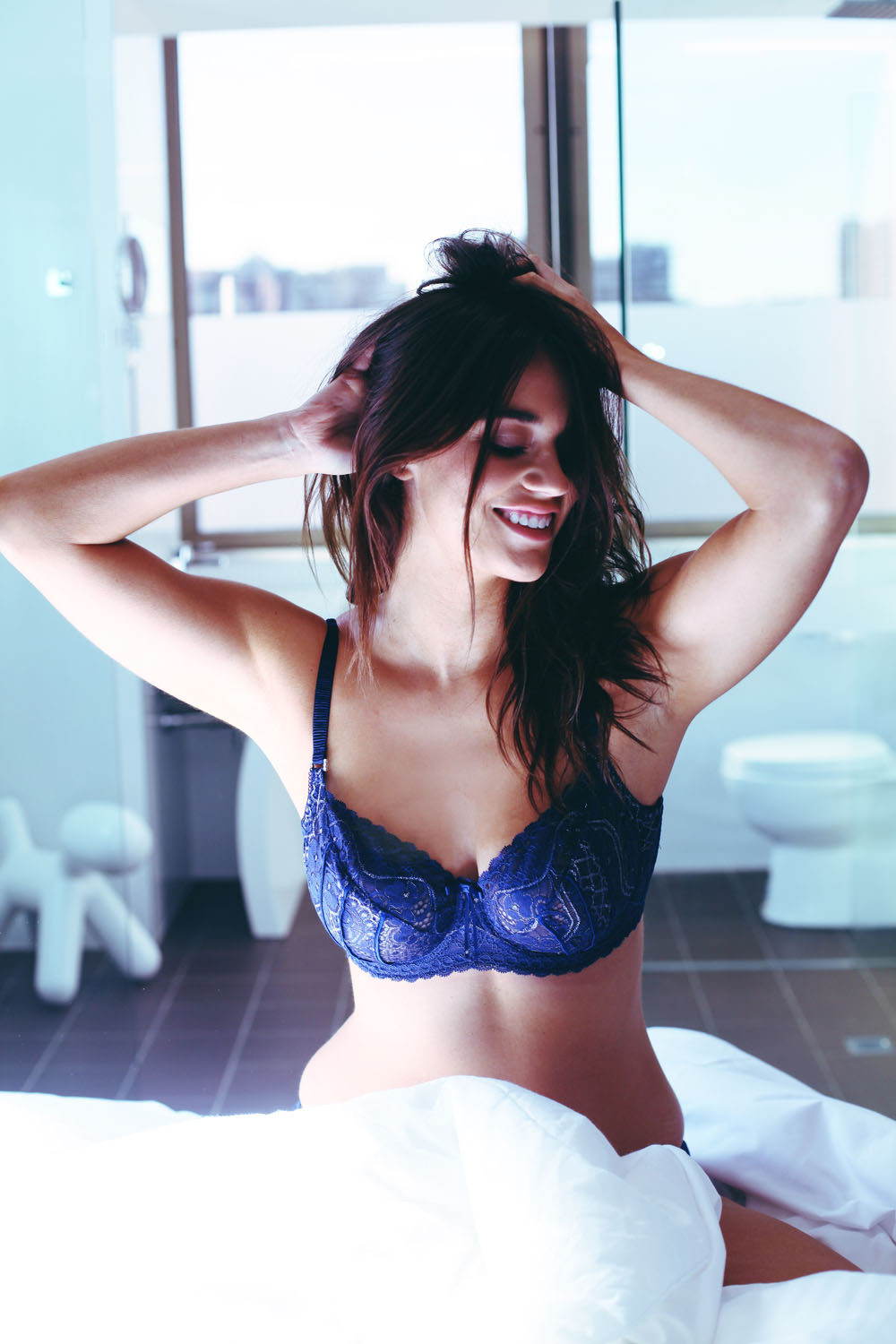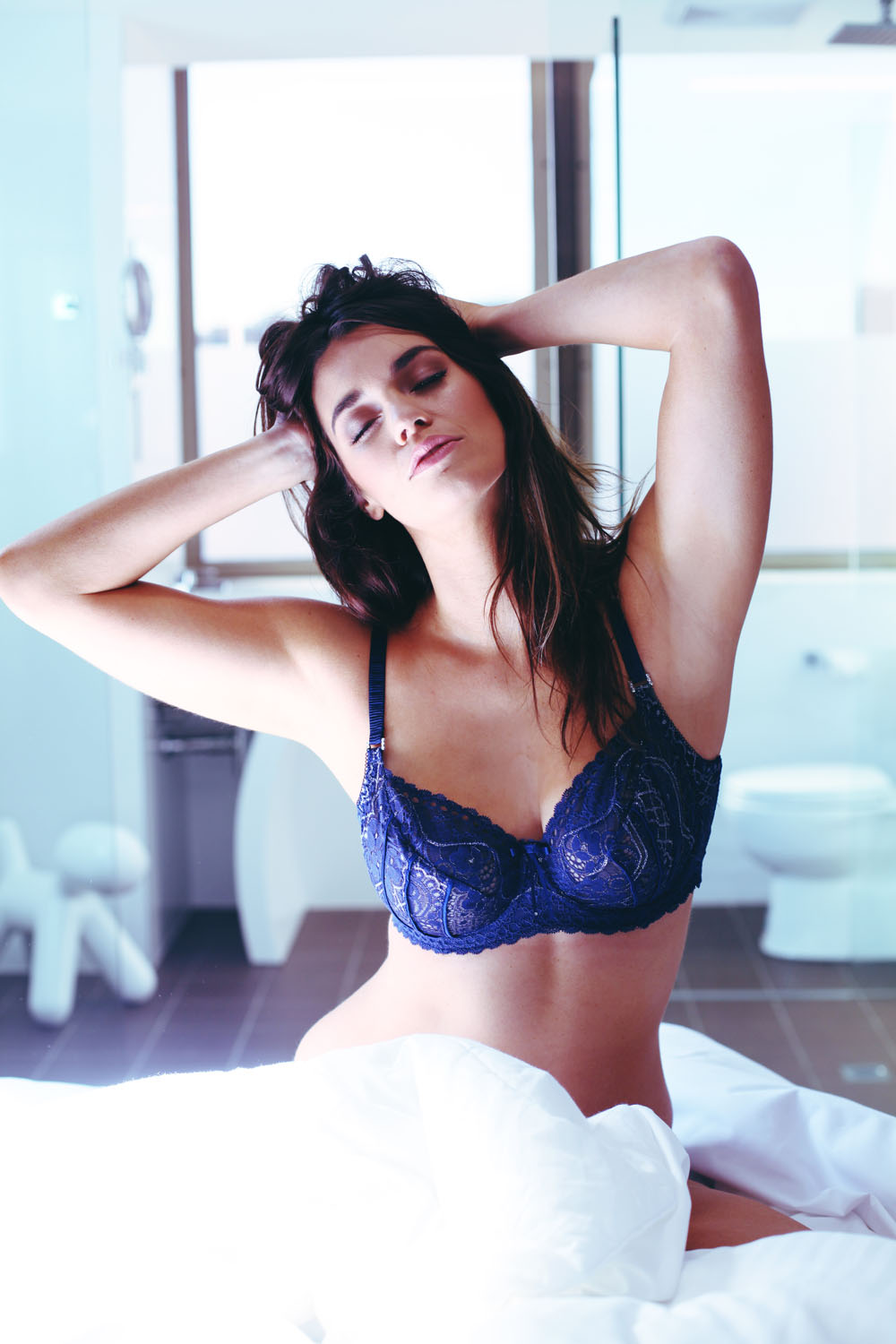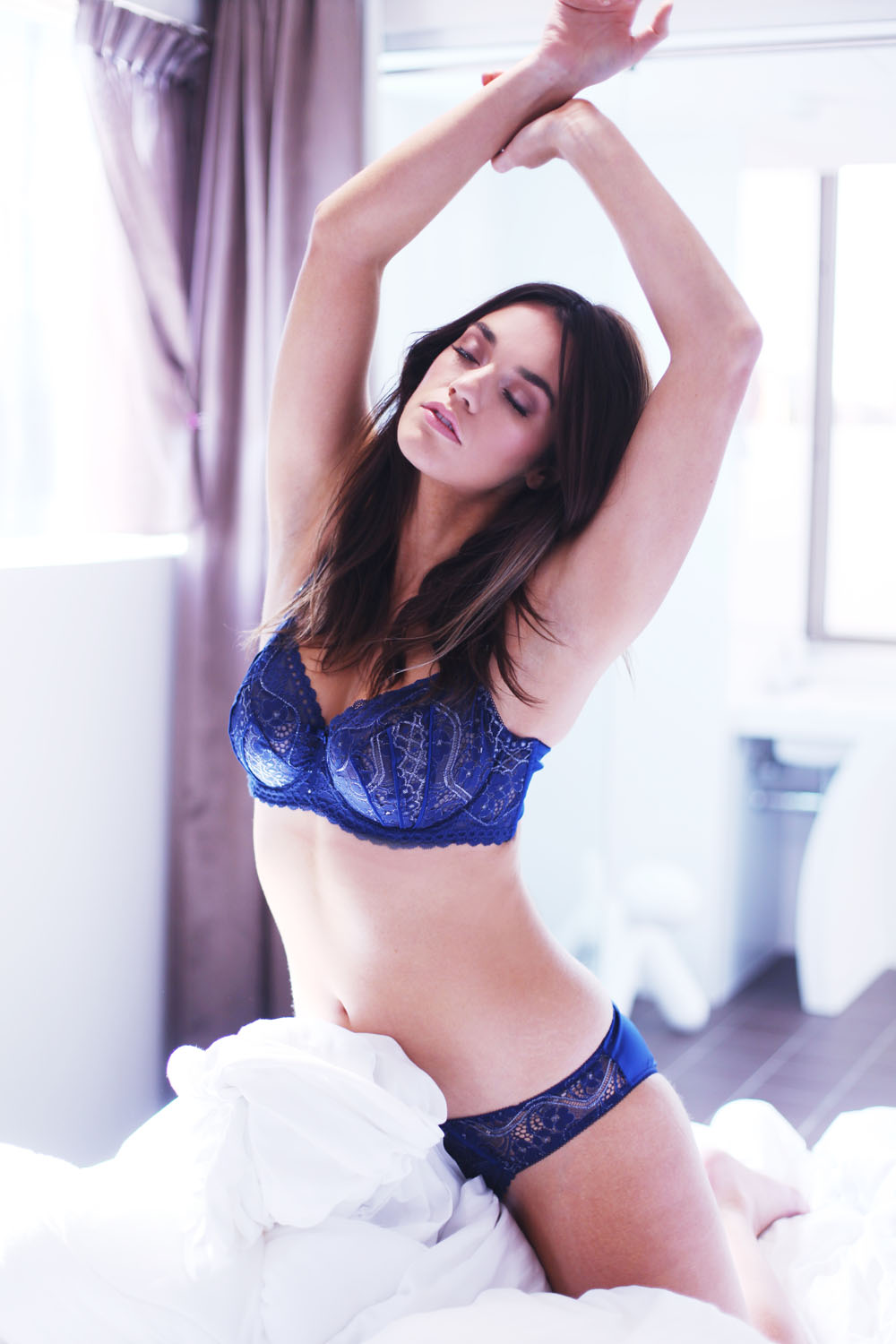 Pleasure State @pleasurestate courtesy of Mary Holland Lingerie @maryhollandlingerie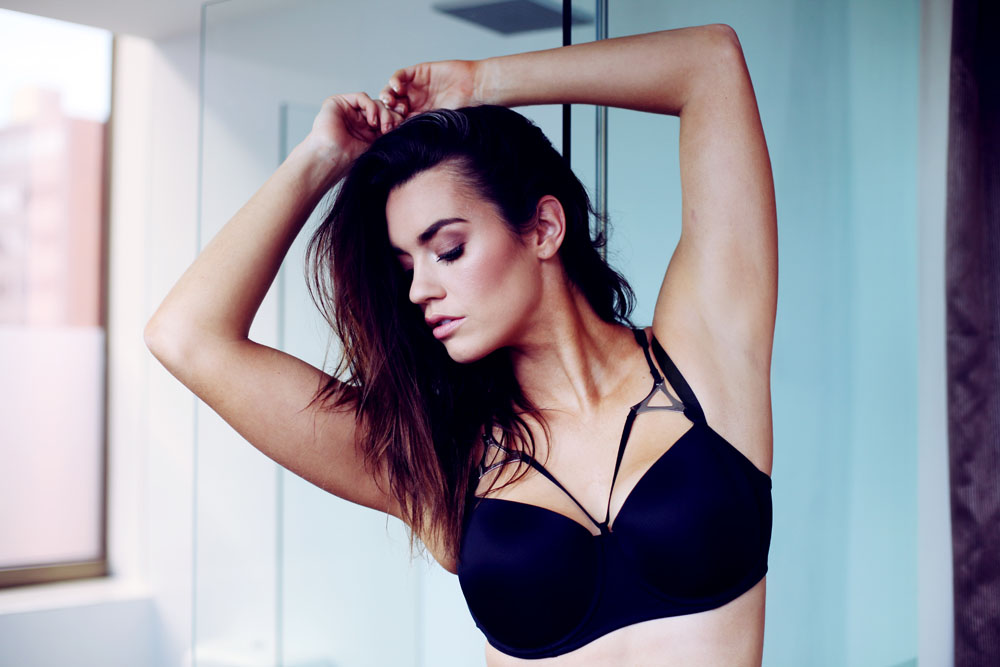 Marlies Dekkers @marliesdekkers @marliesdekkersaus courtesy of Mary Holland Lingerie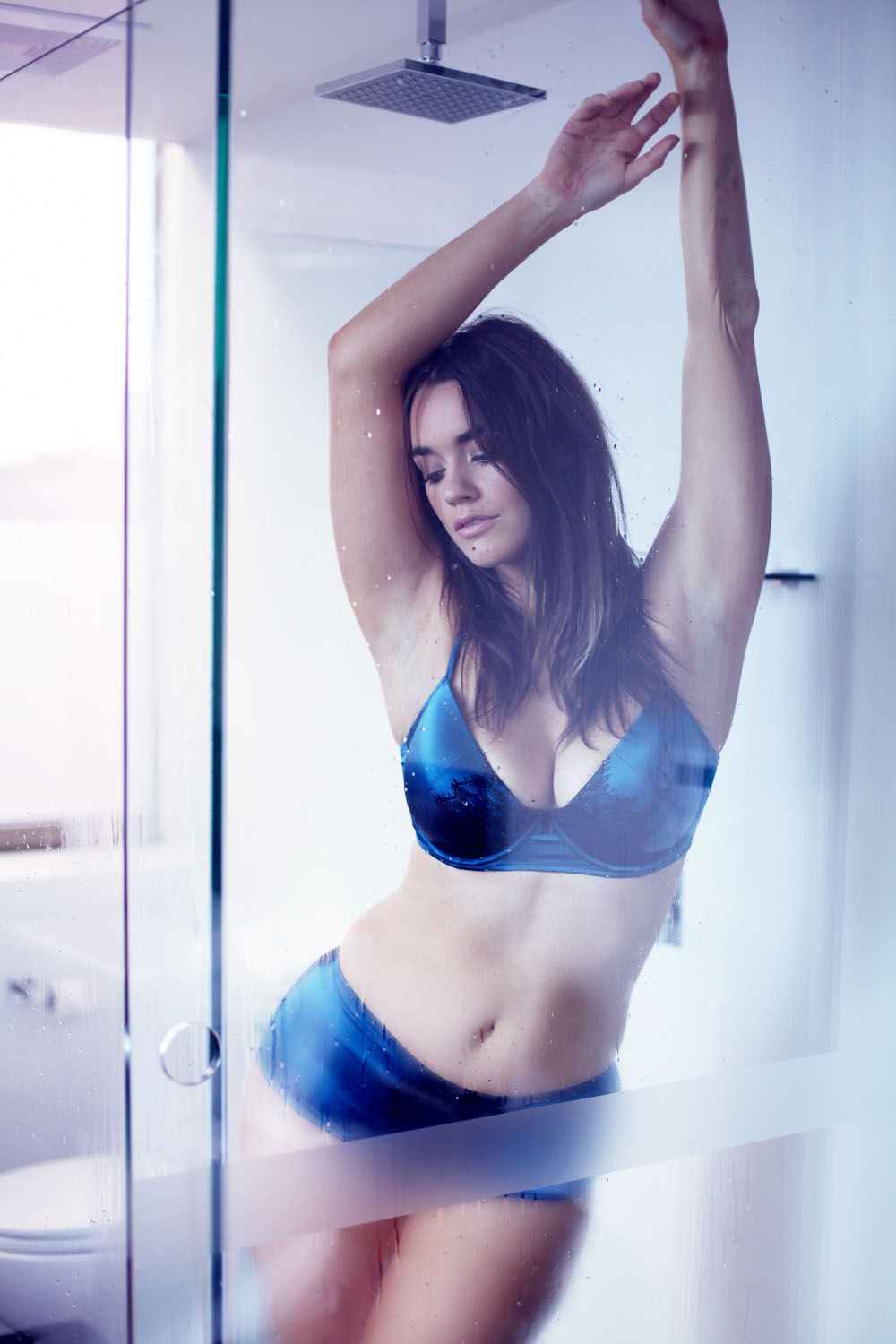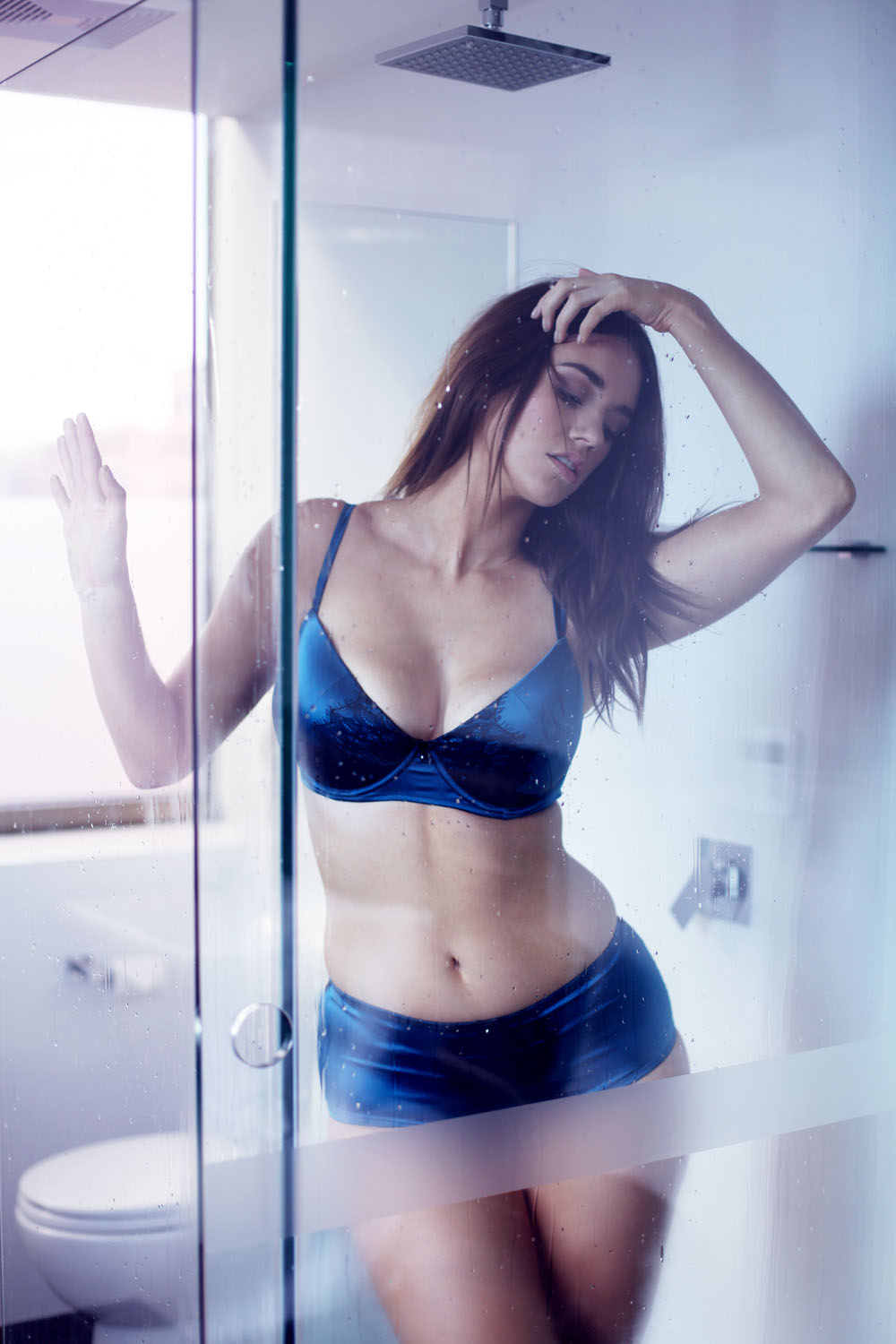 Sidonie Lingerie @sidonielingerie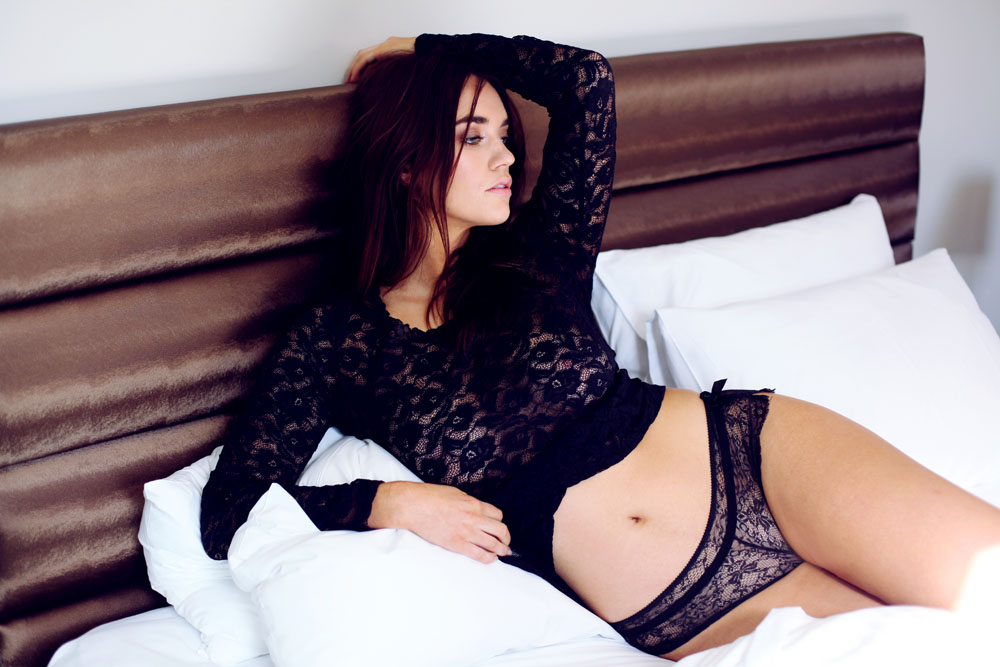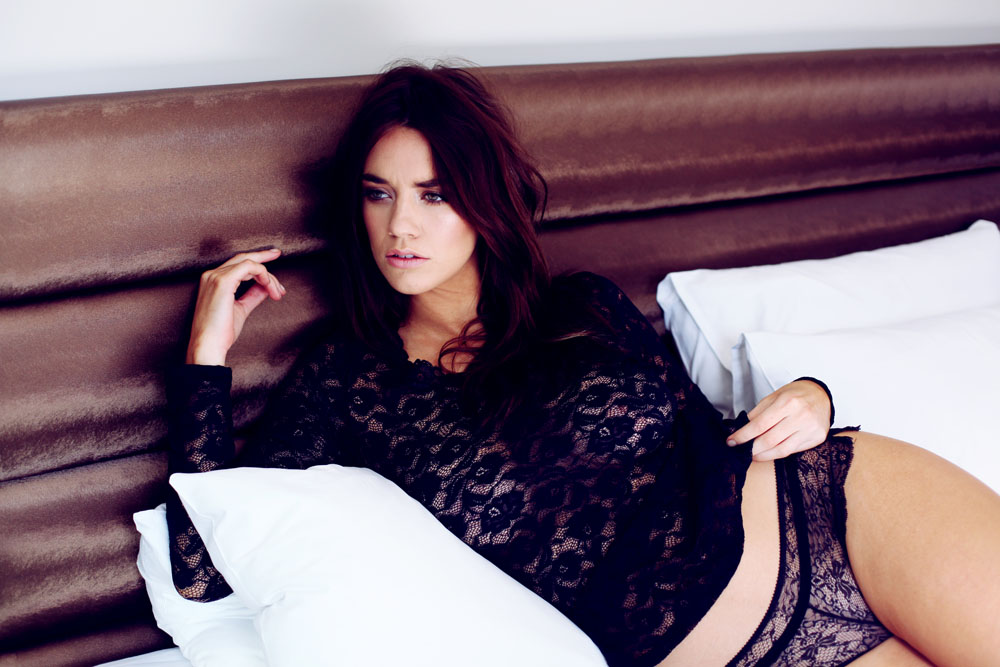 Lace top by Arianne @ariannelingerie, Bottoms by Huit @huit8_official, courtesy of Mary Holland Lingerie
Palindrome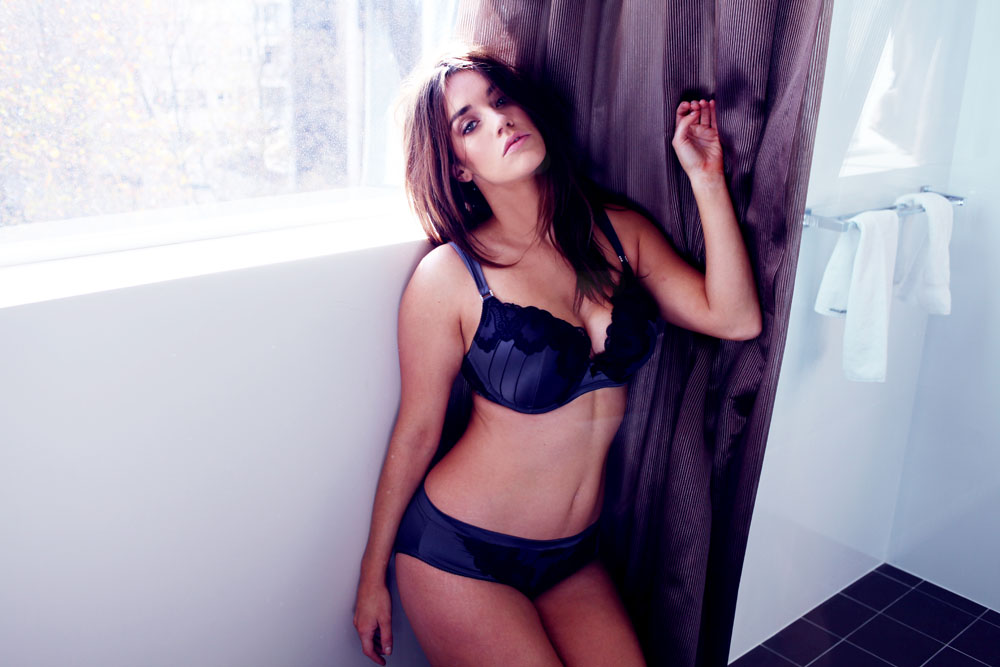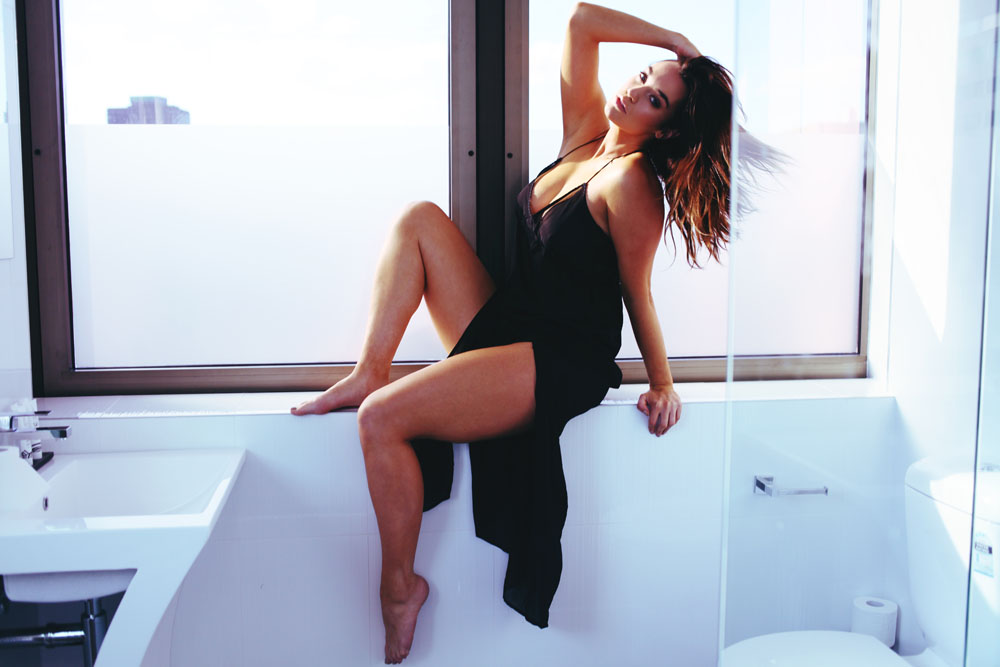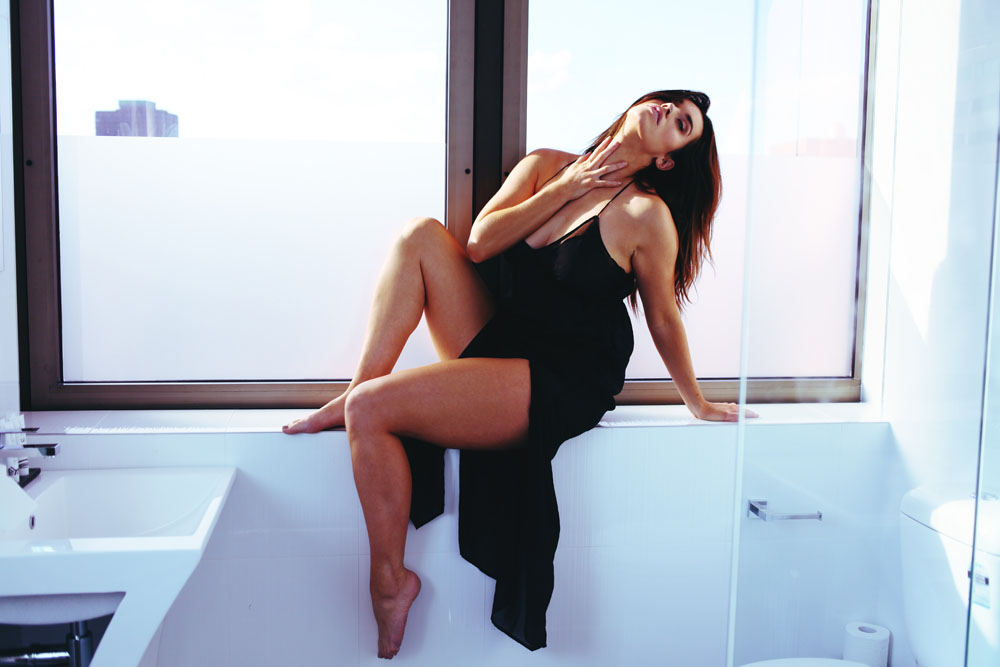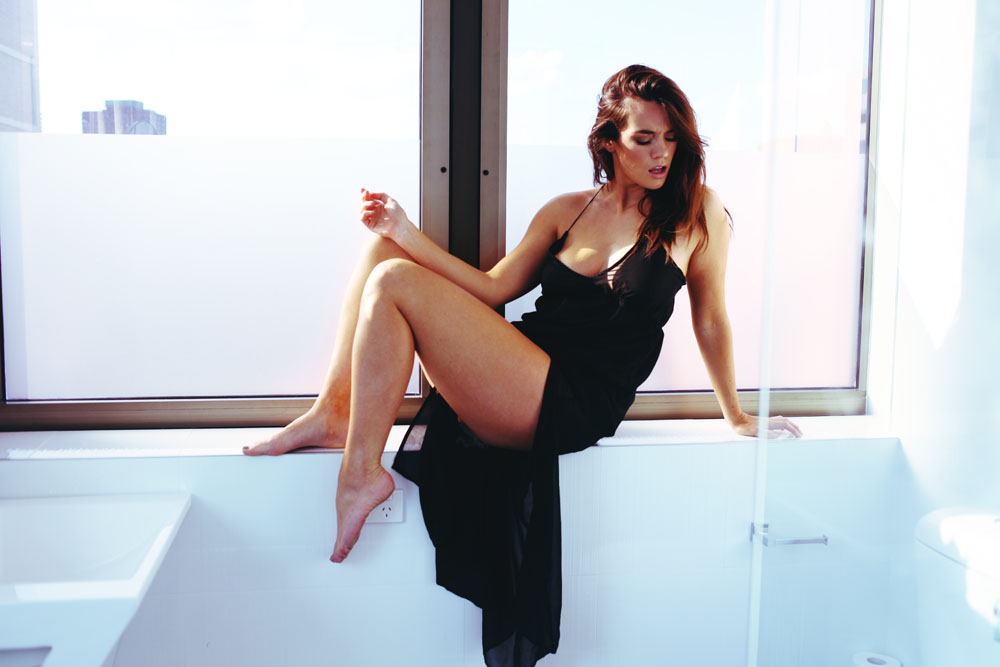 Hunter-Rose Sleepwear @hunter__rose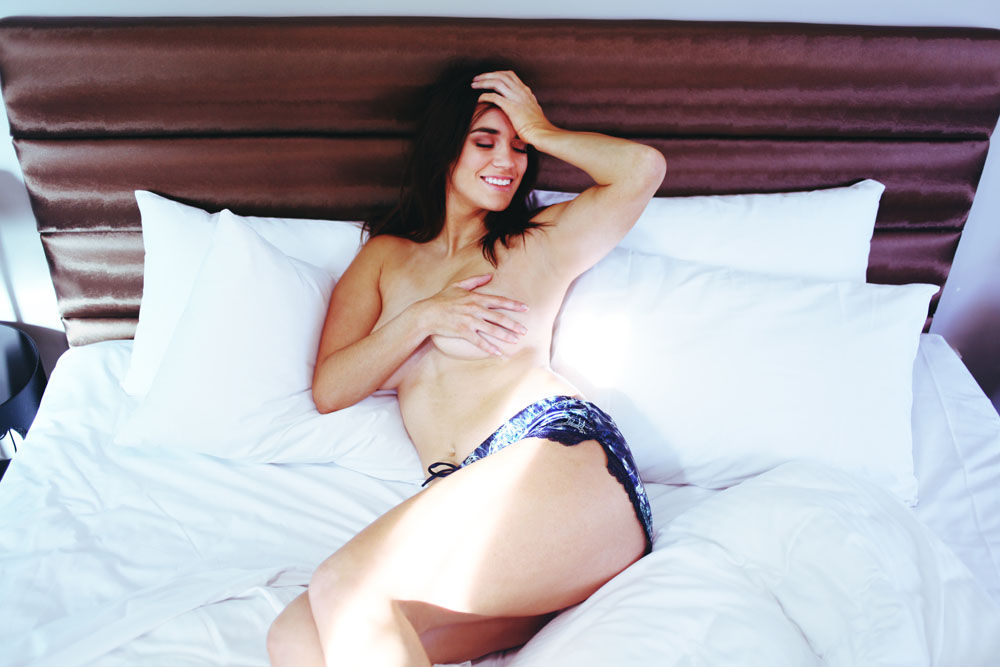 Palindrome
Photographer: Lauren Engel @engelauren
Model: Laura Wells @laurawellsmodel
Stylist: @flankandfinish
MUA: Rena Kahale @flawlessbyrena