Born in Atlanta, Georgia, the stunning Meredith Mickelson has already sent waves through the modelling industry which is looking to her as the next 'social supermodel'. With a huge and rapidly growing social following Meredith is one of the most talked about teenagers on the planet. But her work ethic and versatility is what is pushing her ahead of the modelling pack, as witnessed in appearances for Calvin Klein and Jonathan Simkhai. Stay tuned for a major start to 2016.
Tell us about your upbringing and how did it shape the person you are now?
I grew up in Alpharetta Georgia, a suburb of Atlanta. While growing up we spent our summers in Destin, Florida. That is where my heart is. I was fortunate to spend every day during the summer at the beach. One of my favorite things to do is body surf. I spent hours in the ocean! It was an obsession.
I think spending my summers at Sandestin allowed me to be more independent at a young age. We live in a contained community and had to get around on bikes. I would see the same people every day and was responsible for my actions. This independence taught me how to handle myself and be respectful of others. My parents raised me to be respectful and put others first, but also to know my worth and respect myself. I grew up in the South, so my parents constantly reminded me to stay grounded, always ask about others, and listen.
How did you make the decision to do online school and modeling full time?
During school my thoughts were concentrated more on modeling than on school. I was consumed with becoming a better model and how to do so. I would plan meetings with agencies and was stalking photographers online…all during math class! As a person I am very determined and focused when I set my mind to do something. The fact that my dream was being put on hold because of school was a hard pill to swallow. I wanted to do both. I felt like modeling was a calling for me. Don't get me wrong, I believe education is VERY important. But I was exceedingly distracted by my thoughts about modeling. It wasn't fair to my teachers or to myself if I couldn't give 100%. I felt that if I could flip flop school and work I could do what I love and still get my education. I could work during the day and online school in the evening. It has worked out very well. Online school has allowed me to take advantage of opportunities that would not have been available to me had I continued regular school.
How did you meet Chase–you two have really cute Youtube videos!
Funny story…Chase and I met through Instagram. We were both secretly obsessed with each other and thought the other was a walking goddess! No joke…I was flying to New York and I knew she lived there. I commented on her picture and she DMed me. We ended up meeting and sat in my hotel for five hours laughing so hard and realizing we were the exact same person! Ever since then she has been by my side!
Who are your favorite musicians and how do they inspire you?
This is a tough one because I'm into all different types of music. Right now I'm super excited about Bryson Tiller and Drake!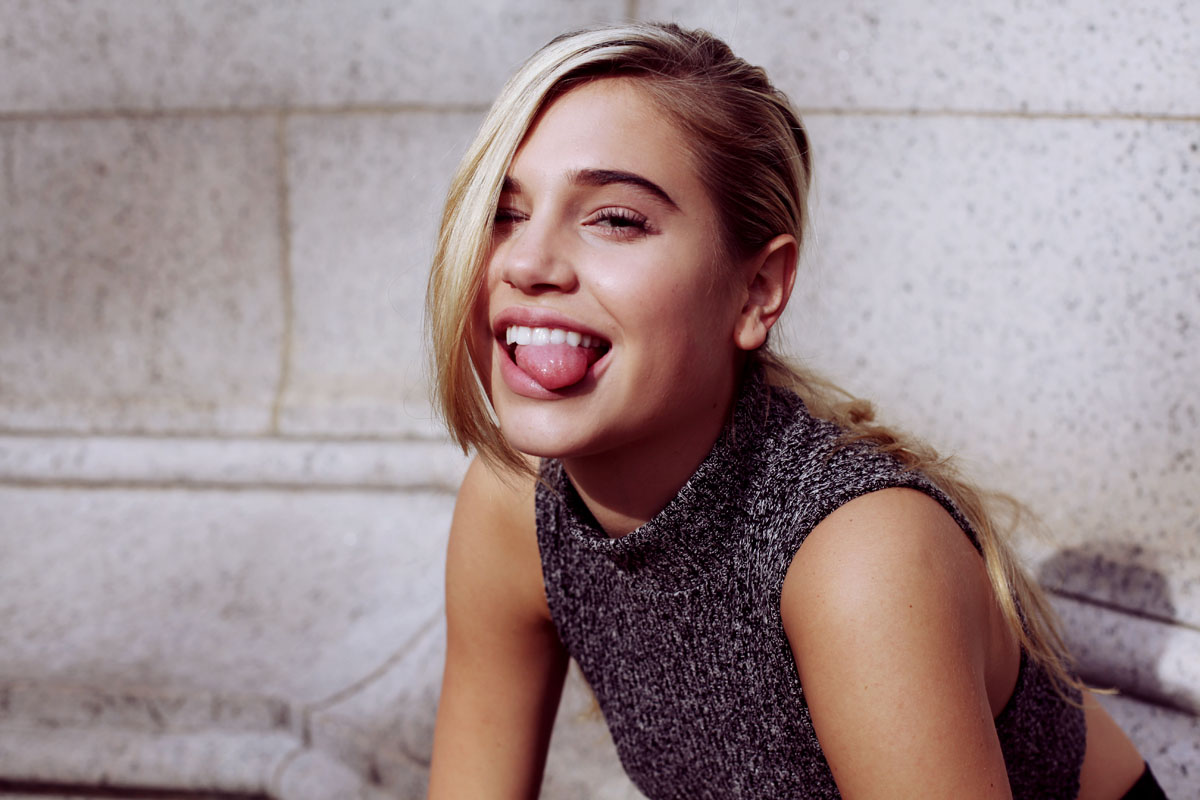 "A person's actions are the truest measure of their character. So I try always to be kind and appreciative of others' time." 
Does the side of you differ from what is shown on social media to in real life?
In some ways! I'm very focused and keep work as one of the top priorities in my life. But in person I'm WAY more goofy and hyper than what you see on my social media…I try to keep my social media a bit more professional. My sense of humor and 'outgoingness' doesn't show as much… Yes… I laugh at my own jokes WAY too often. I seem to trip over my feet a lot. Missing a step here and there…
How have you changed since you started modeling? What have you learnt about yourself?
SO many changes… Since my schedule is now very busy and I'm constantly in different states, it's become rather difficult to nurture my friendships. It's like I can't ever make plans because the next day everything changes. So I kind of live in the moment. When I'm not busy I call twenty friends on face time and catch up on everyone's lives. I am so thankful for them because they are always there for me and always make me laugh. Even on rough days!!
I am learning something new every day. I still have so much to learn. Number 1: to stay humble and grounded. I am living my dream. It has reinforced what I've been taught my entire life. A person's actions are the truest measure of their character. So I try always to be kind and appreciative of others' time. But most of all modeling has taught me not to listen when people say 'be patient'. If you feel strongly about something, pursue it with everything you have. Surround yourself with people that have the same vision as you. With a wonderful team behind you, there's no limit to what you can do and the people you can reach.
I always tell myself 'if you're not doing it, someone else is'. Hard work pays off, so you must work hard. Also, I am very hard on myself. I always want to be better tomorrow than I was today. Having so many people believe in me—my agents and supporters—I not only do it for myself, but for them as well. My main goal ever since I started modeling was to inspire others, and if I am not inspiring someone or making someone smile by what I am doing, I need to change something up. I want to push people to follow their dreams and have confidence in who they are. That is what truly makes me happy.  I have a pet peeve—when people do not say 'thank you'. Such a random thing, but it really gets on my nerves! If someone is going out of their way to do something for you or another, I believe the least one could do is say 'thank you'. It shows humbleness and respect no matter who you are.  Okay, so my whole life I thought I hated sushi. I went to dinner with my friends and they encouraged me to order the 'least sushi like item' on the menu. So I got an avocado roll! It is still sushi and I love it! I probably eat that five times a week…. That is definitely my favorite thing to eat, EVER!! I could live off of "sushi".
What is your perception on true love?
Oh, that's easy—my mom, dad, and brother. They have changed their entire lives so that I may achieve my dream. It is my brother, Daniel's, senior year at high school. He plays football and baseball. My parents have traded on and off being with me so at least one of them is always at his games. My mom has pretty much put her life on hold to be with me on this journey. My dad and brother have been unbelievably supportive. I'm beyond blessed for them. I couldn't ask for a better family.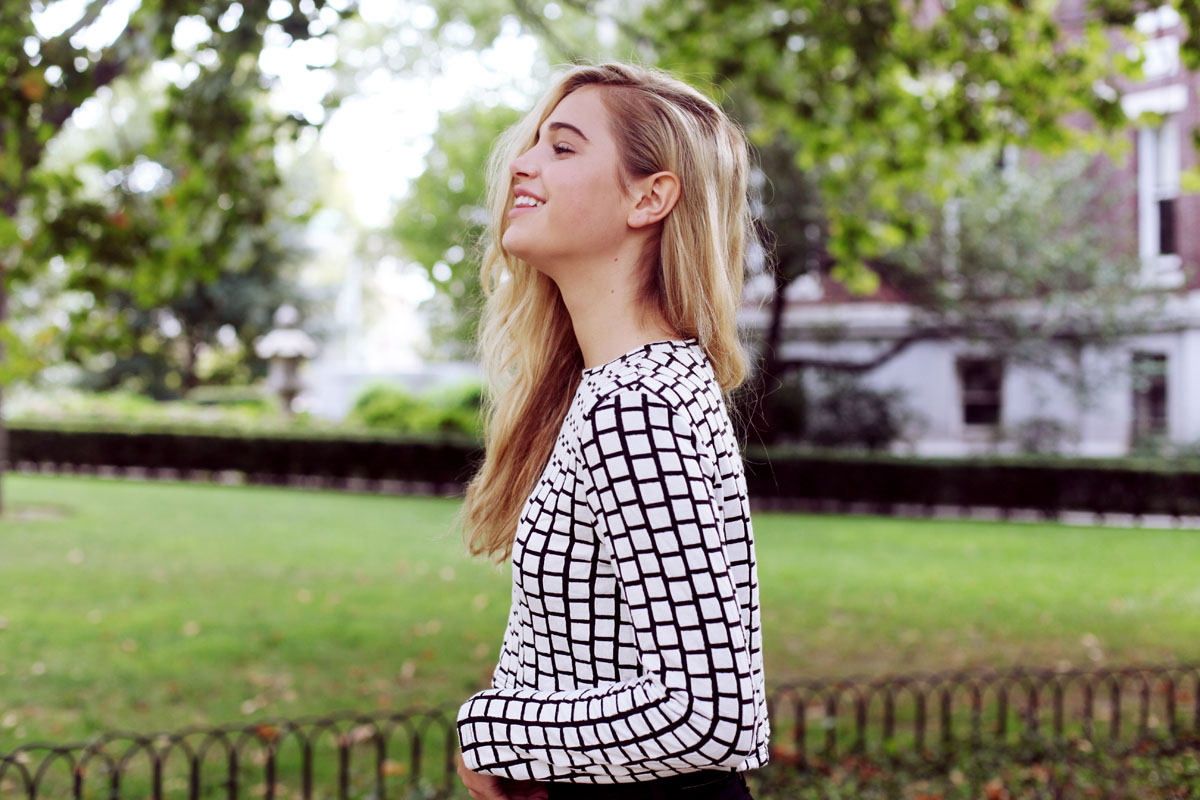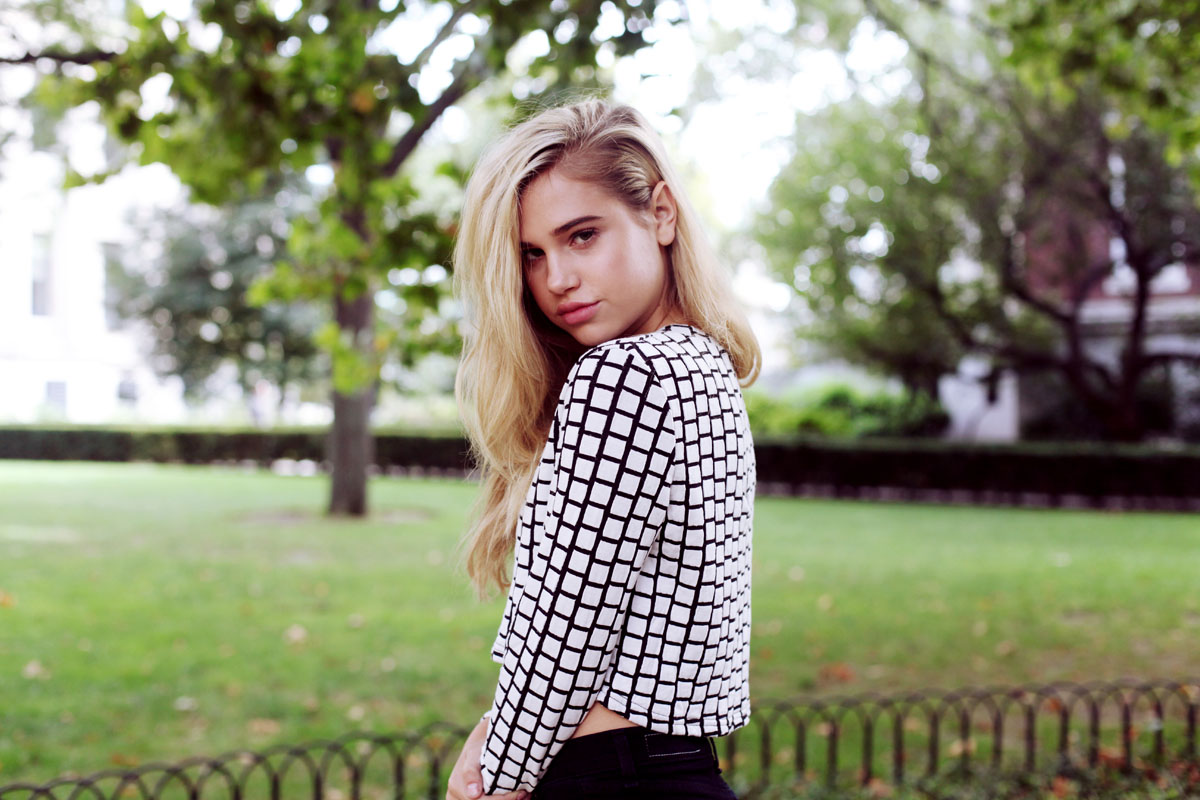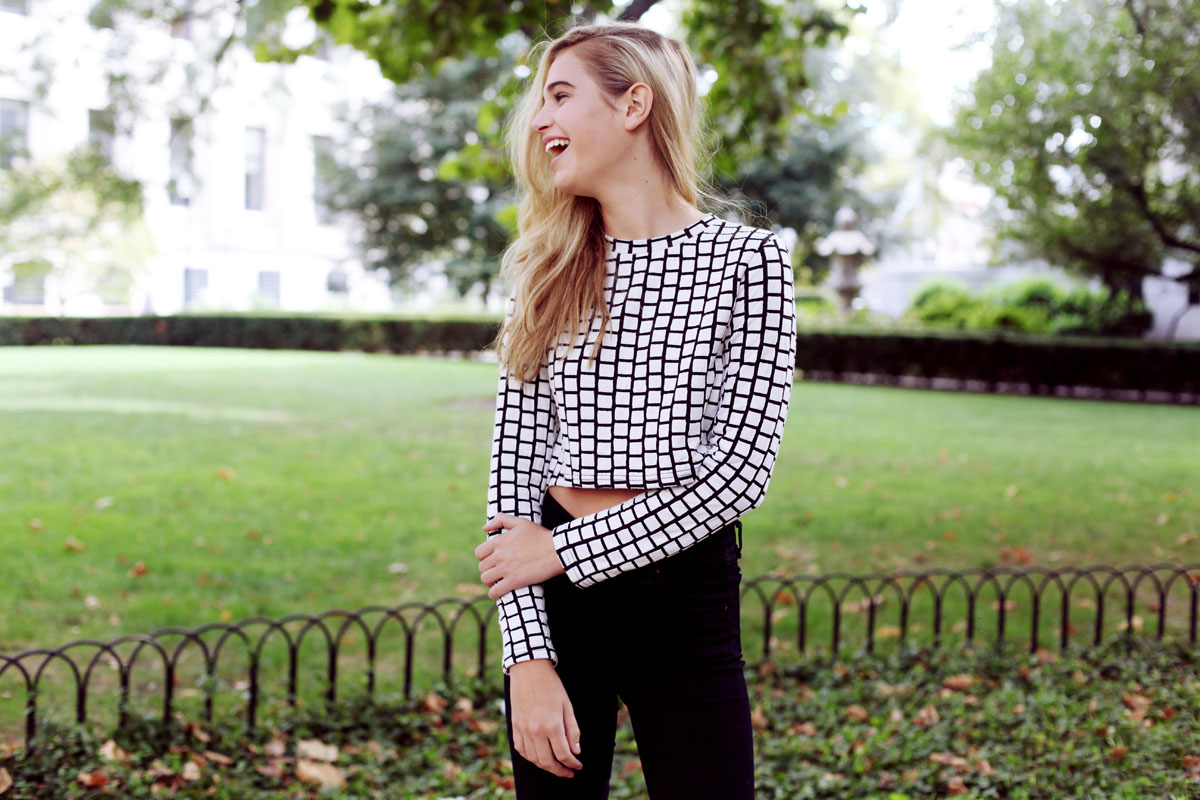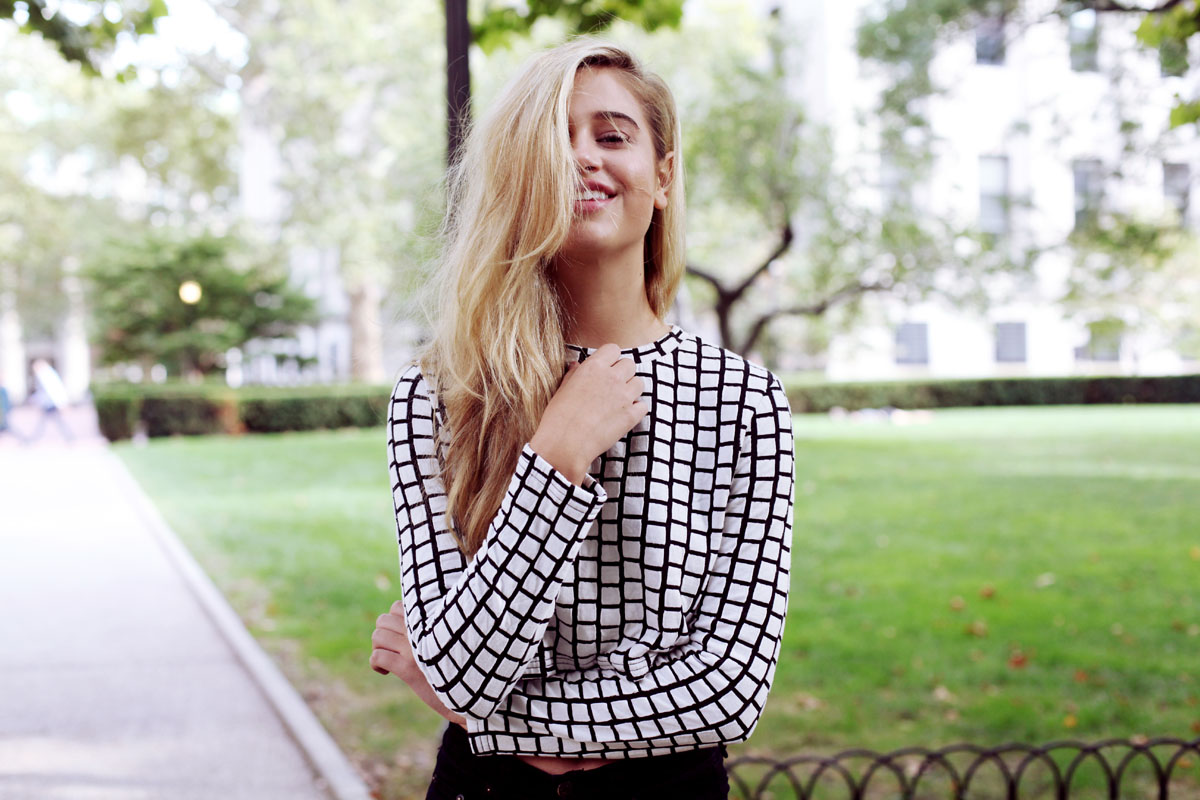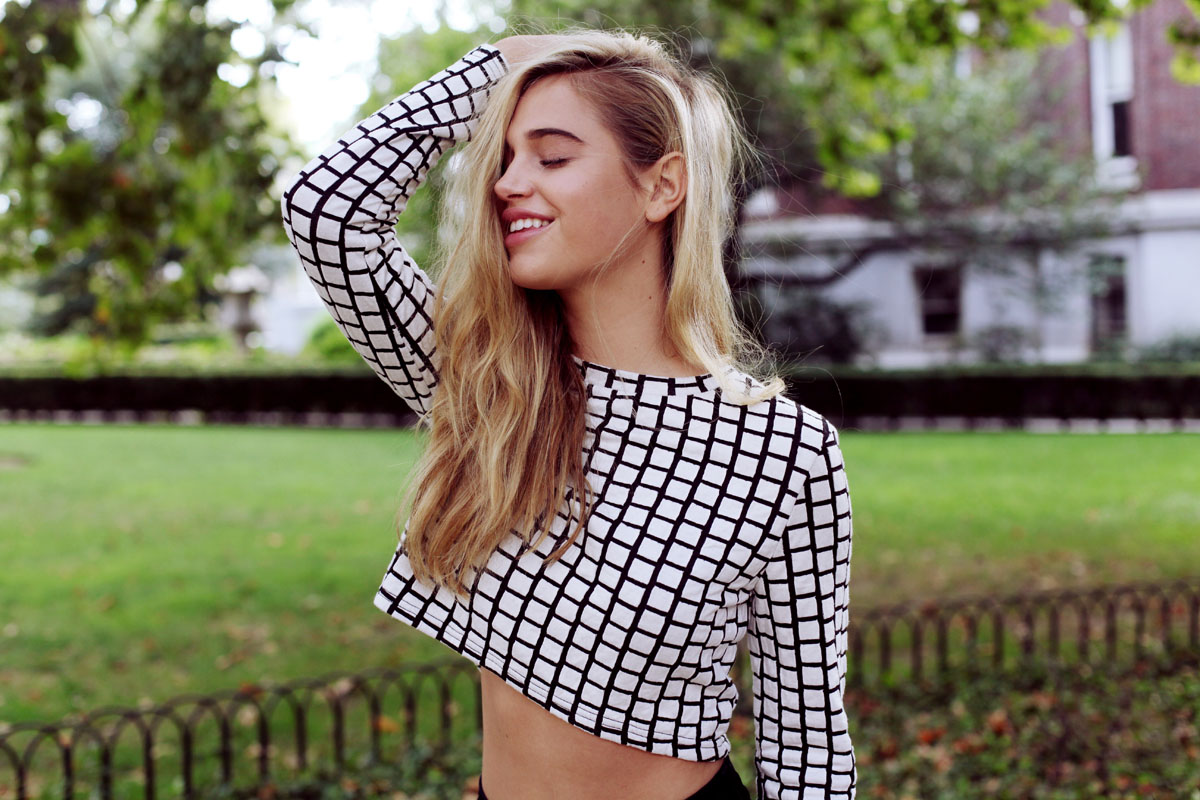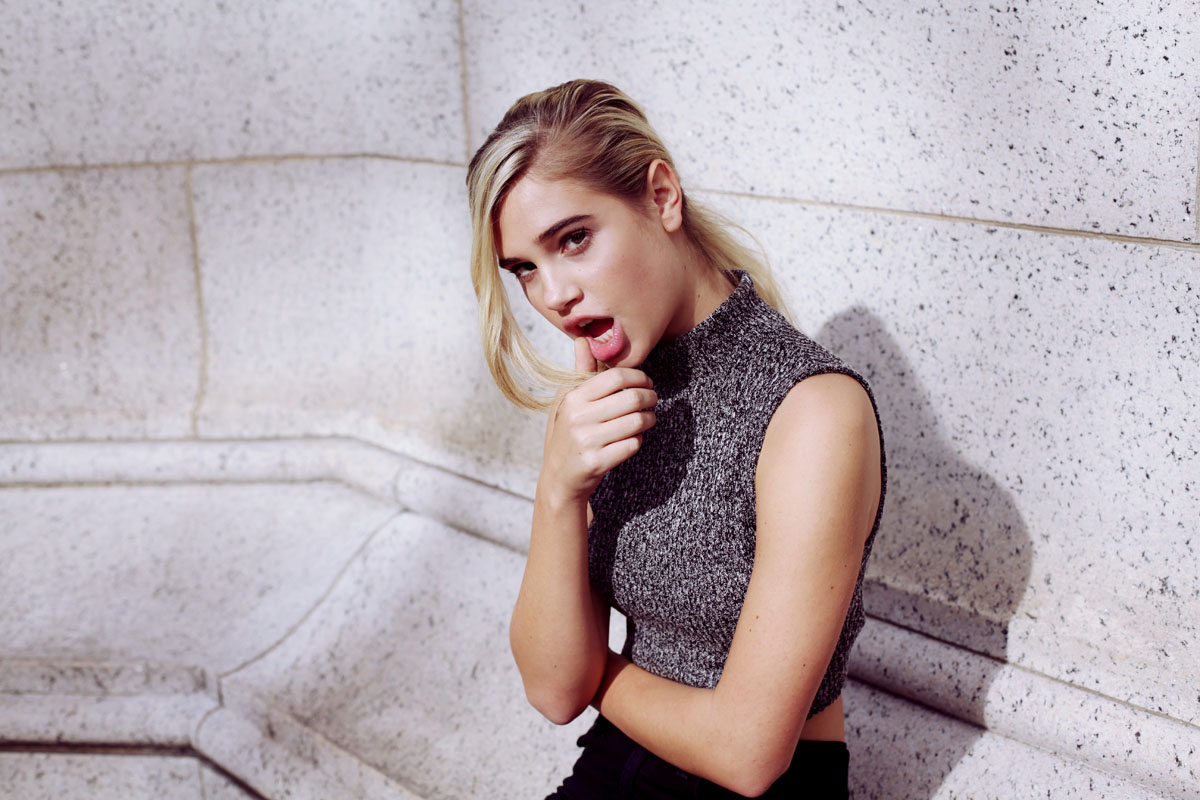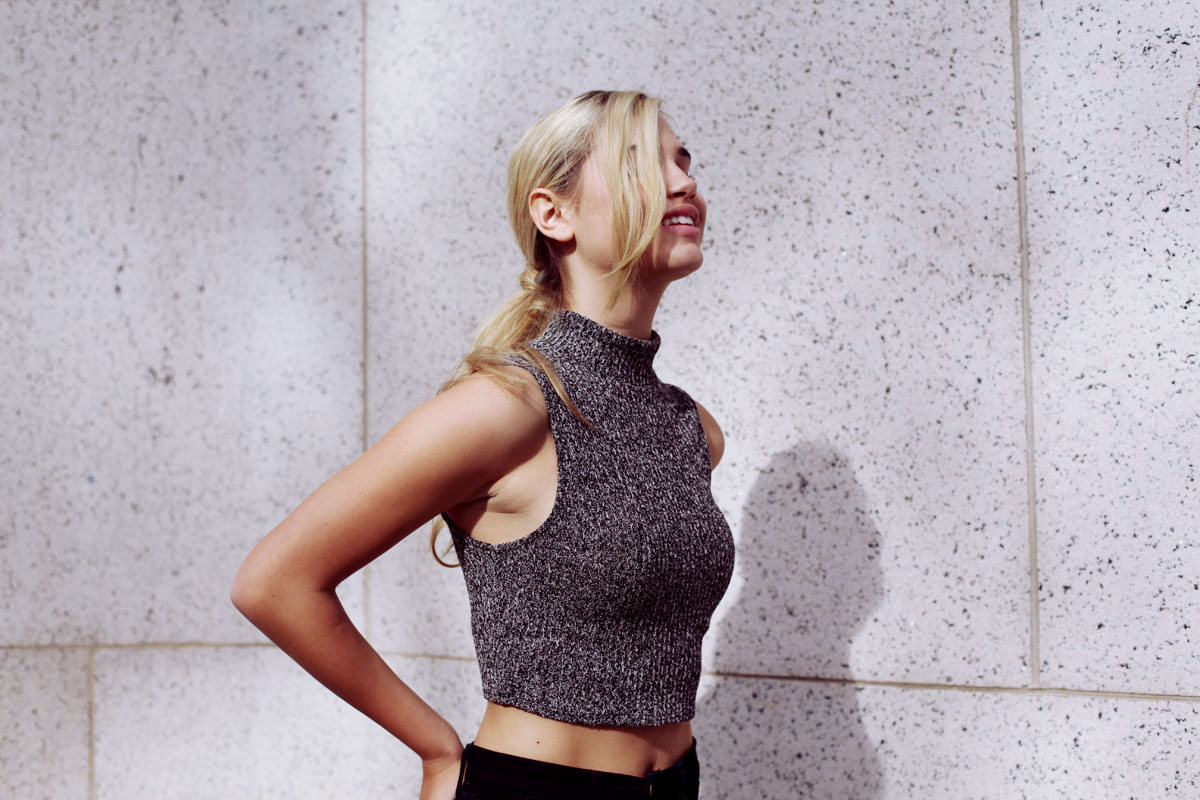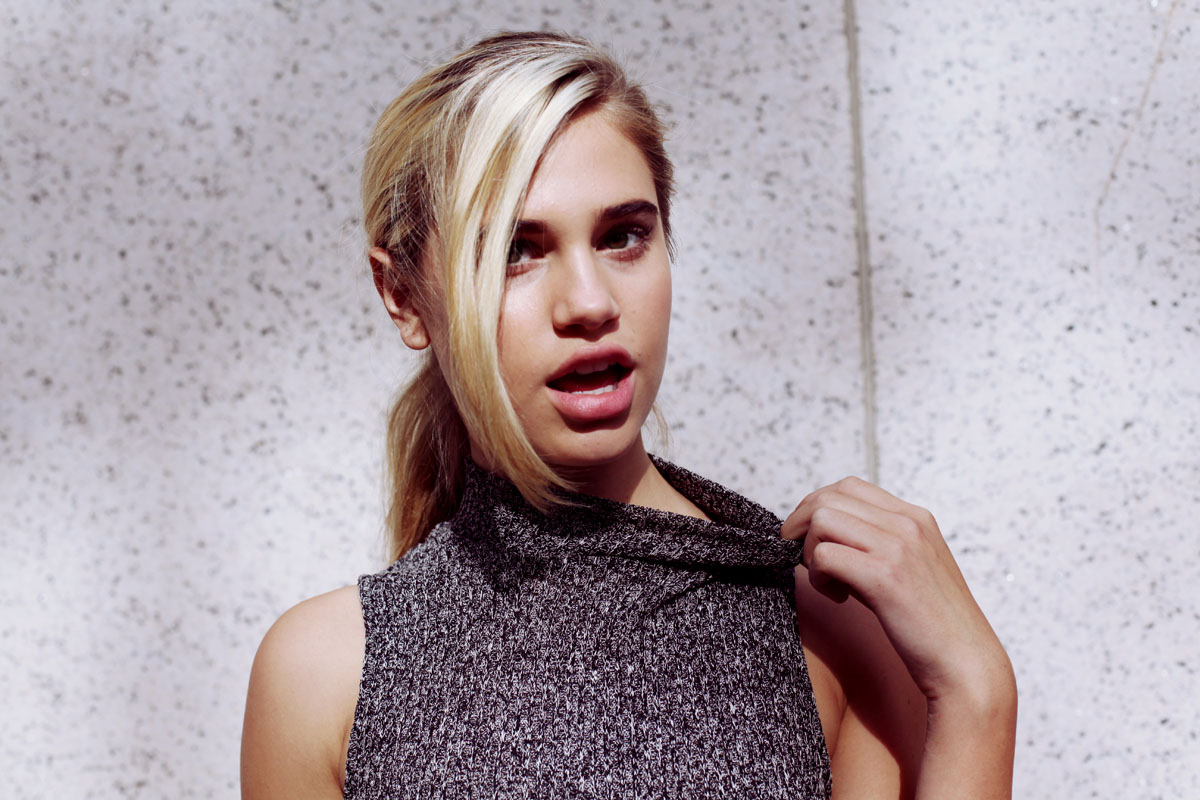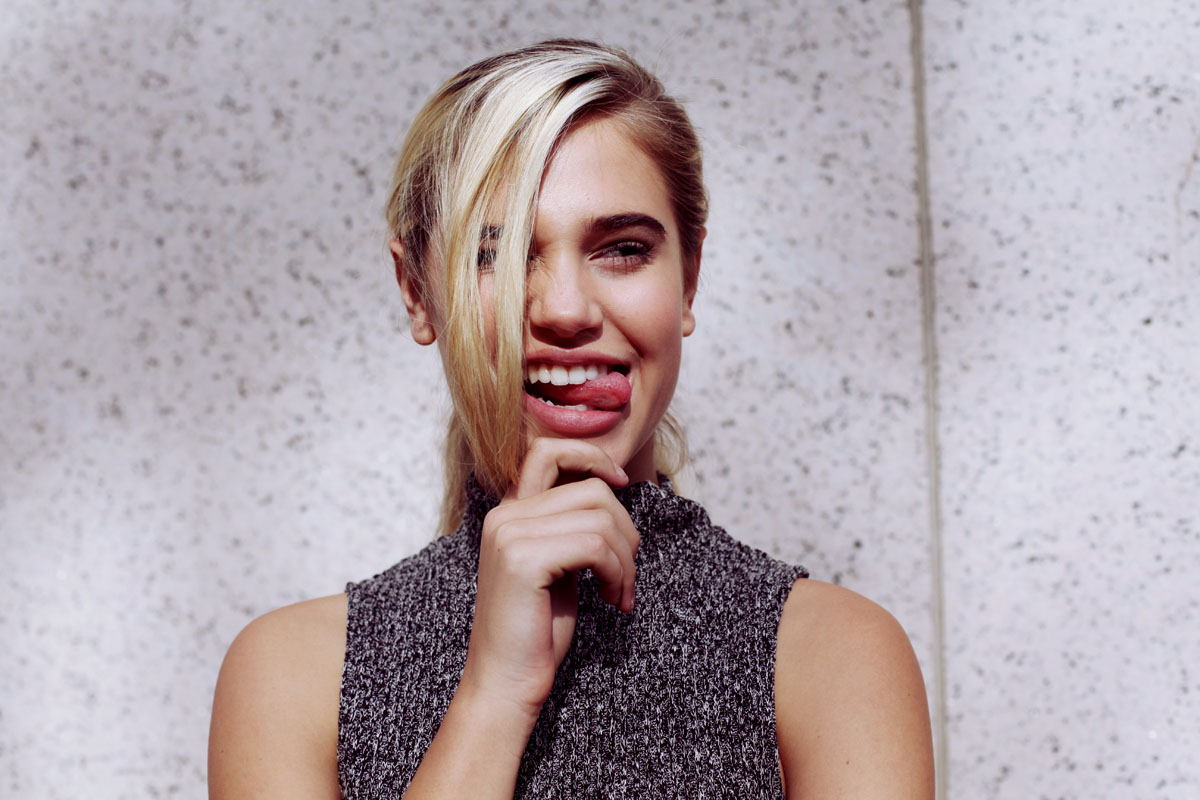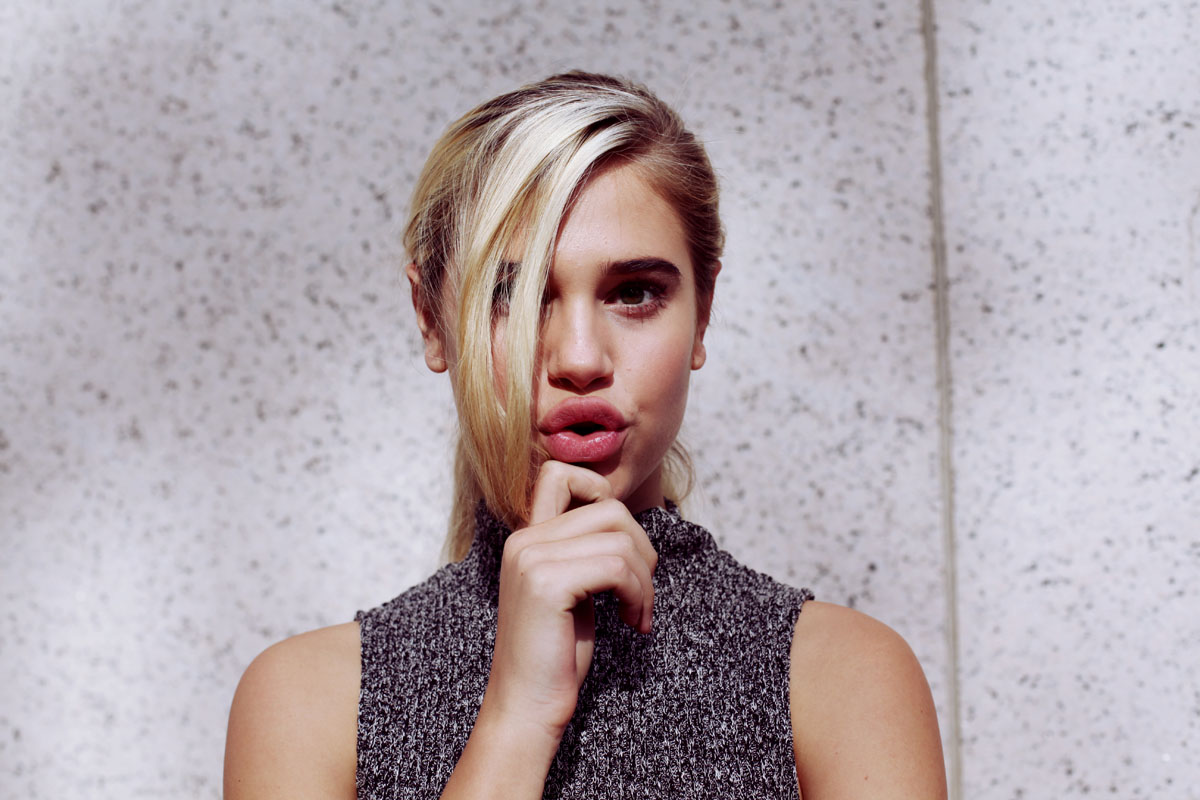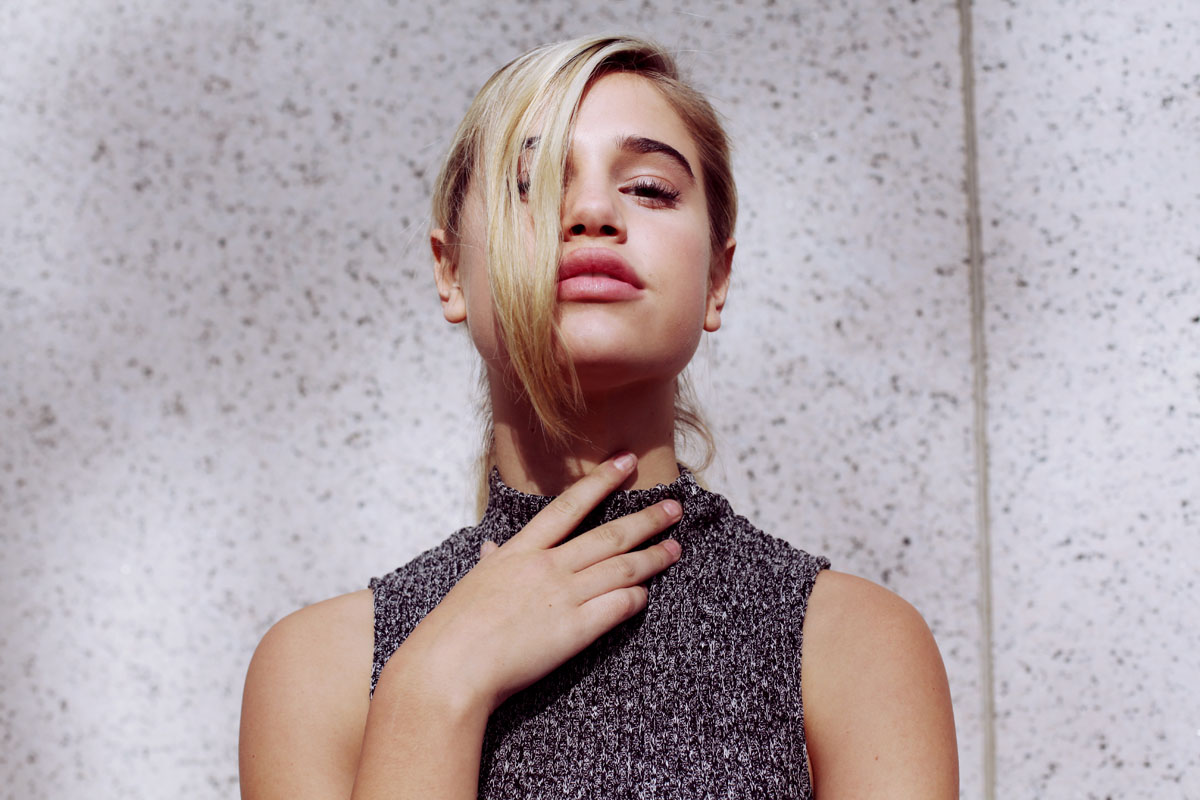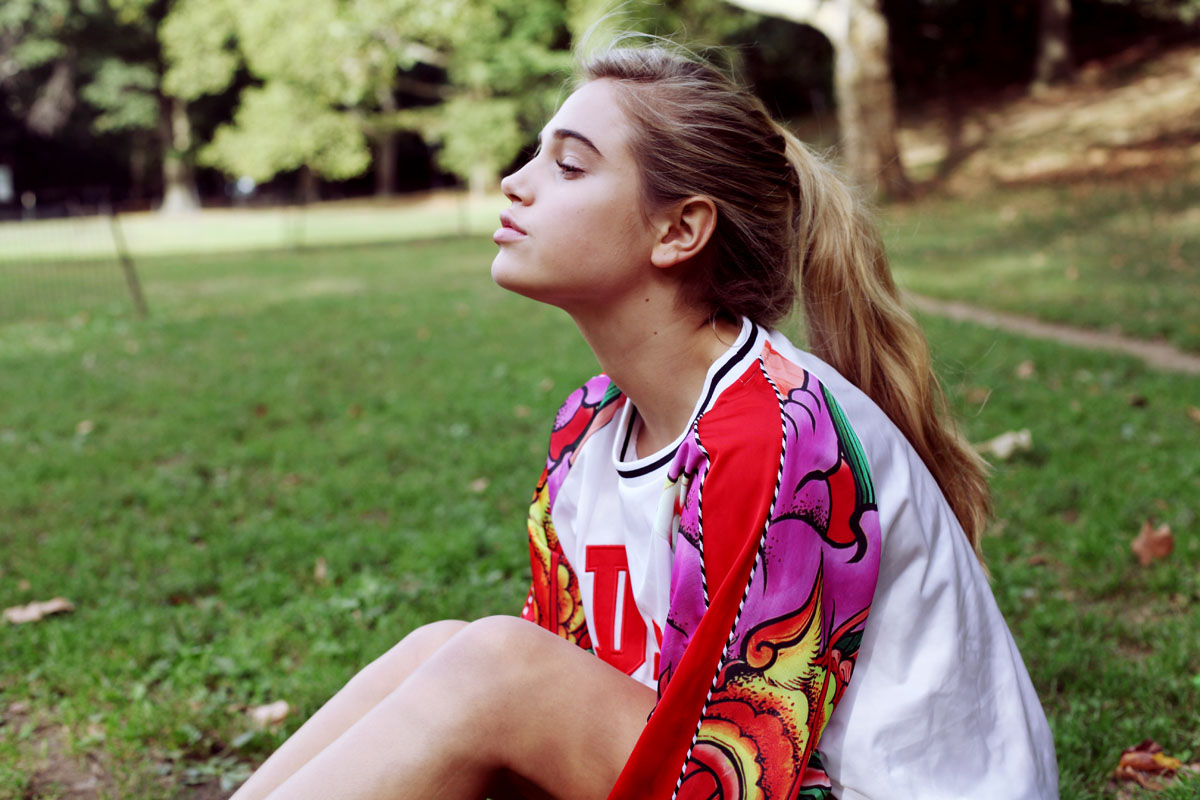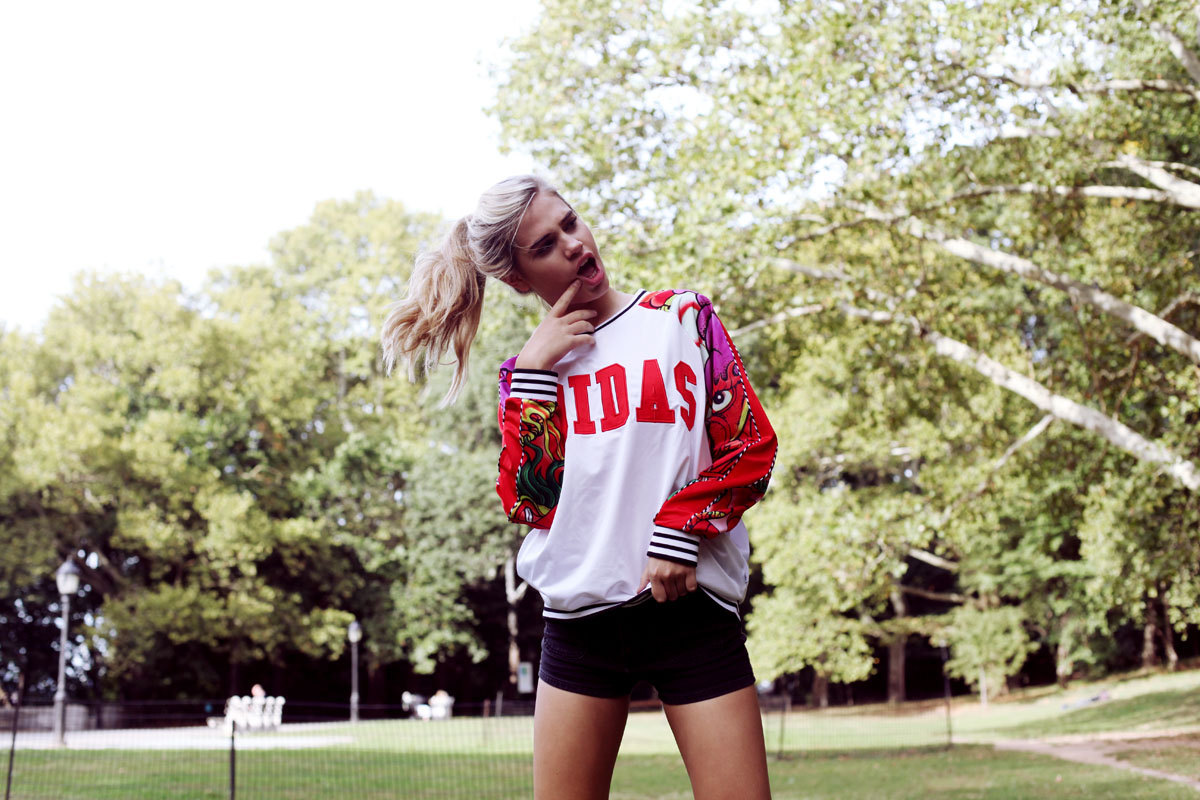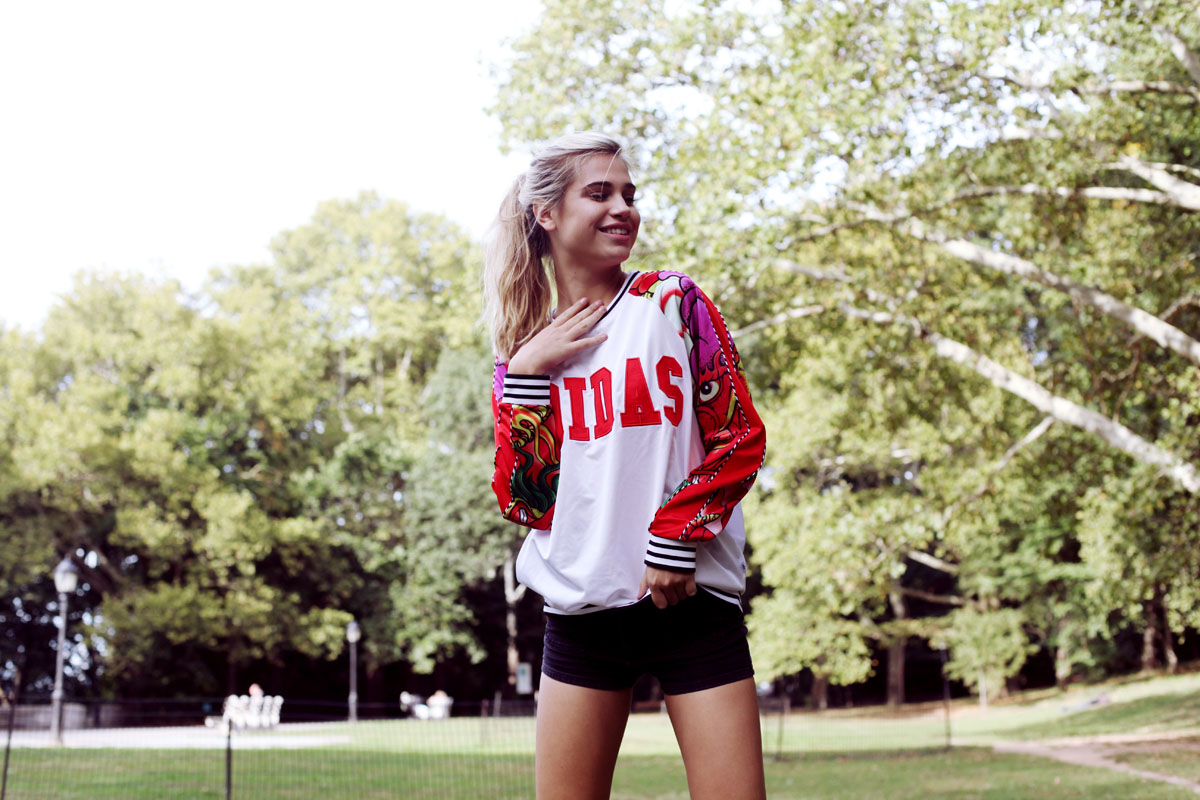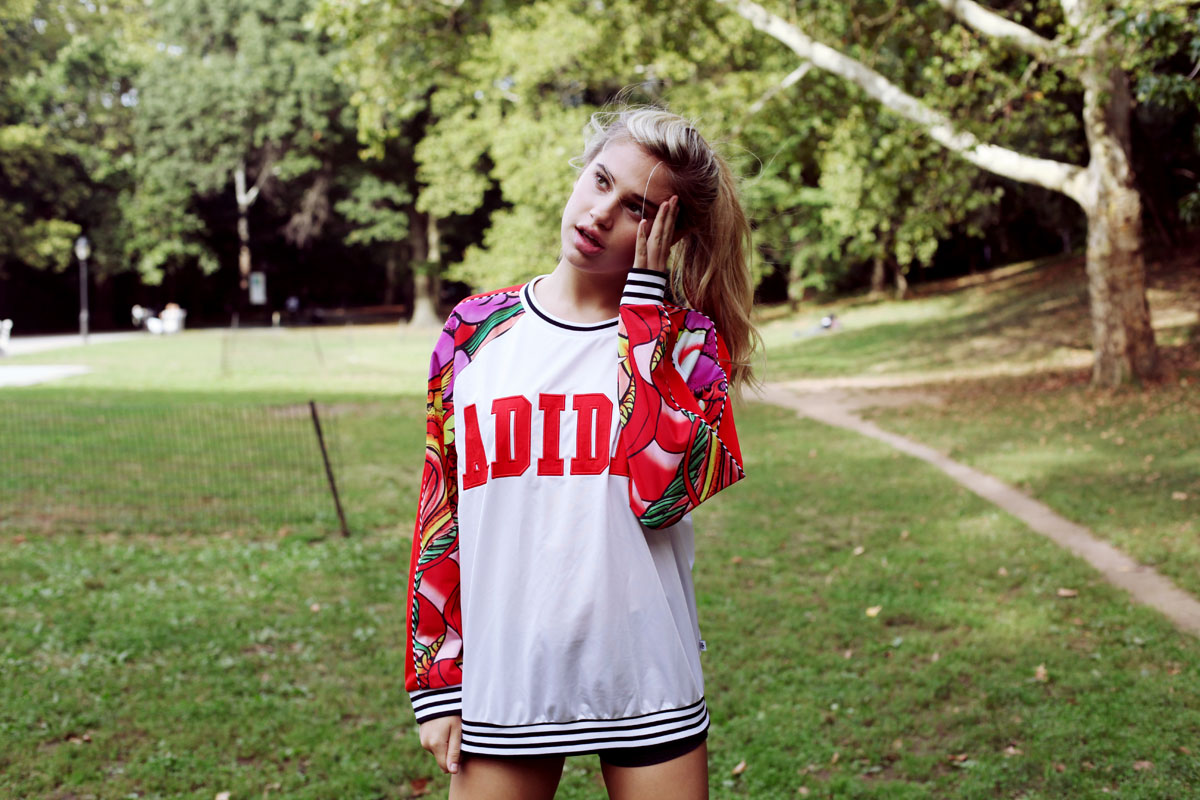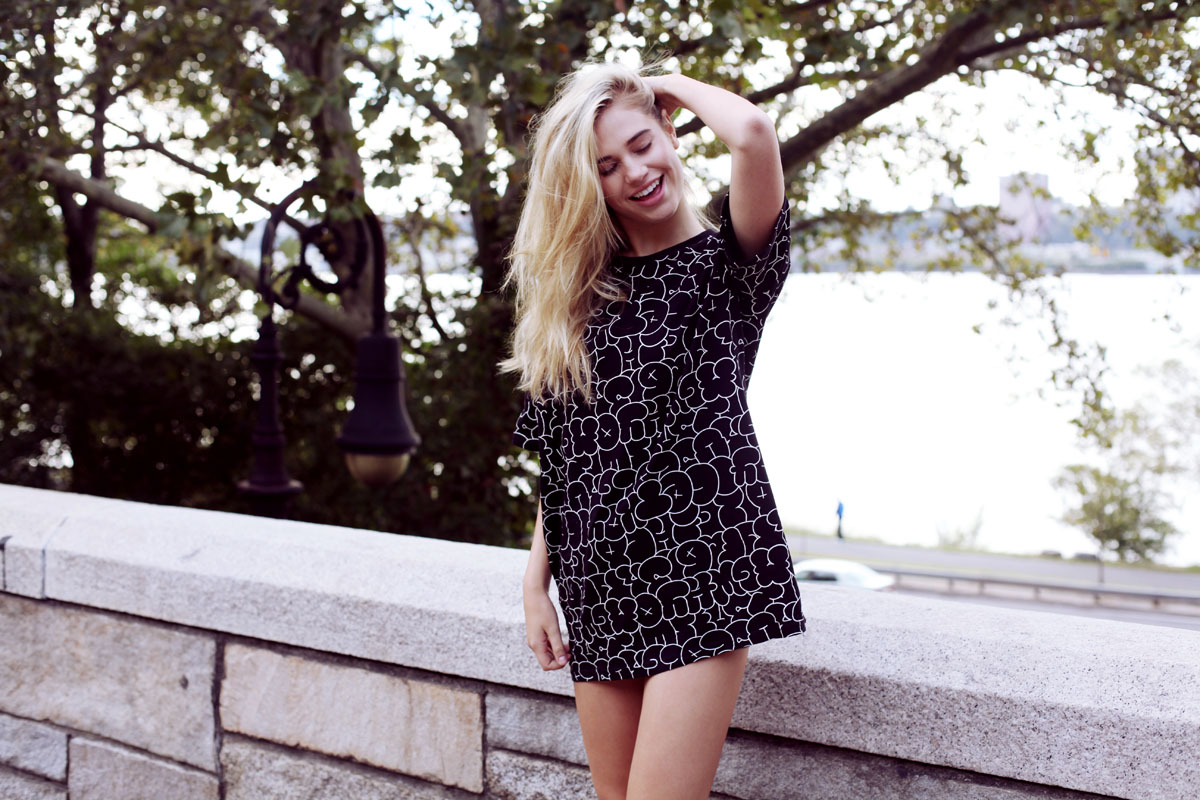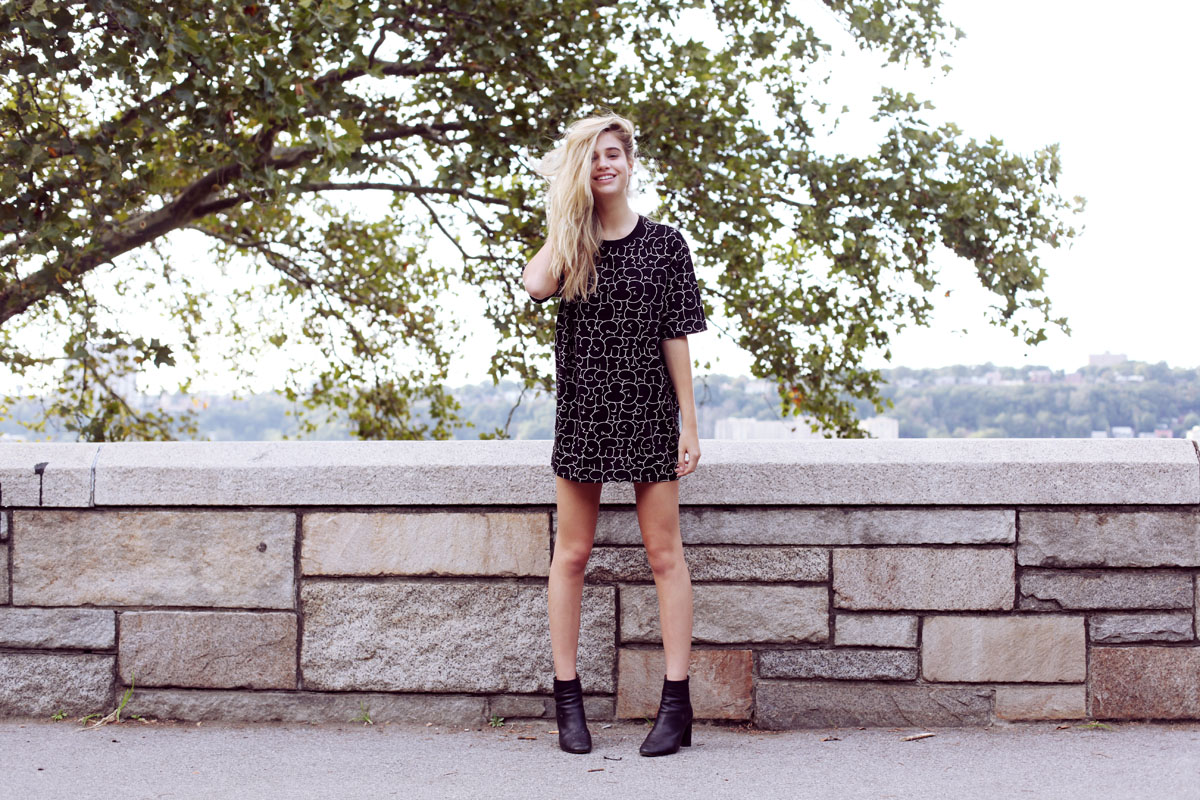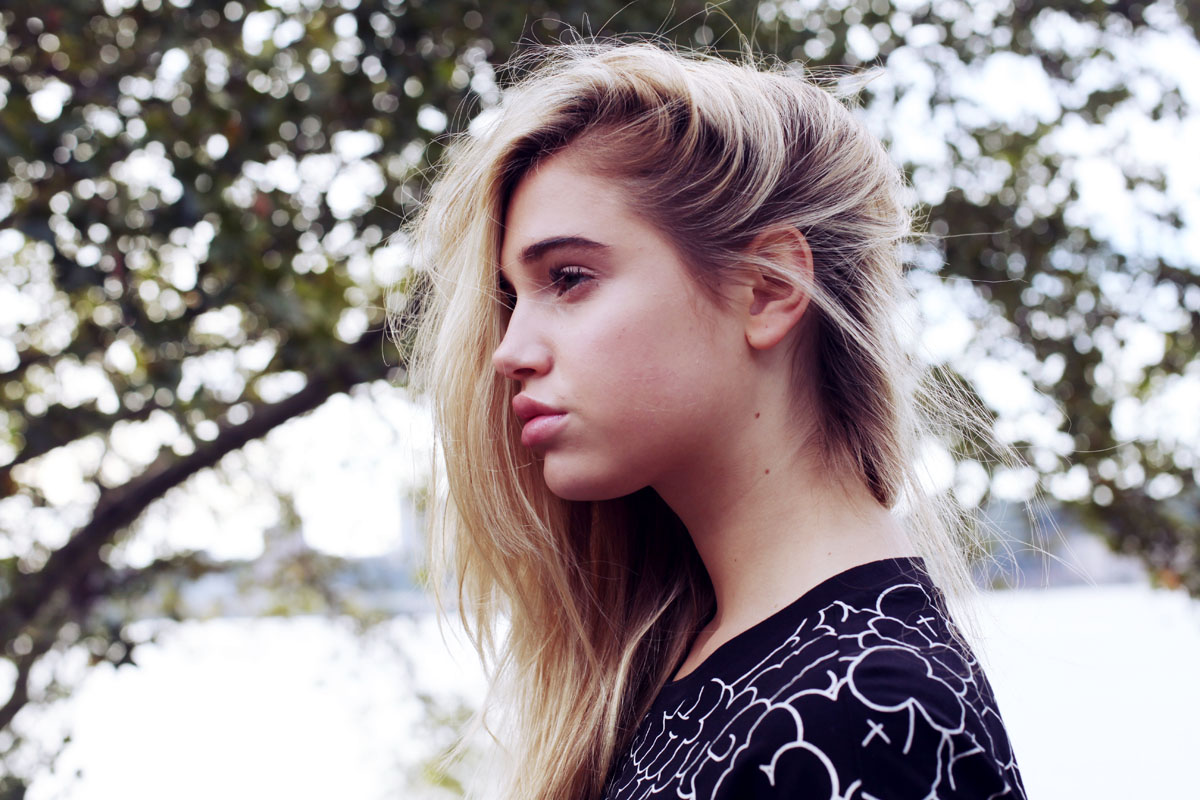 "A person's actions are the truest measure of their character." 5 minutes with Meredith Mickelson
Photography and interview by @engelauren
Makeup artist: @romana117
Hair Stylist: @hairloungenyc" target