"I believe that true love is sincerity, honesty, devotion and a sense that your heart will grow and be happy with someone that mirrors your same values."
Meet Camille Kostek, a stunning mix of Polish, Irish and Jamaican. She grew up in Connecticut and was a cheerleader for the Patriots touring the world.
Photographer, interviewer, wardrobe stylist:

Lauren Engel


Hair color: Brite Organix
Tell me about your upbringing
For as much as I love loud music and big cities now, I started off a small town girl. I grew up on the cul-de-sac of a quiet neighborhood, in a town that has only two gas stations and one stoplight. Things still haven't changed since '92, and I love it.  My dad is a contractor and built our family home when I was born. I can only hope it stays in the family forever. Before I had siblings in my life who would follow me around and mimic everything I did, I would follow after my dad. That meant that if he was wearing timberland work boots, damn well so was I. Ripped jeans, work boots and a bow in my hair was a typical outfit of mine as a little girl. And as I grew up and was introduced to the world of Disney movies, I began wearing a Cinderella dress… along with my Timbs of course. I was never shy as a kid; Whenever we had company over I would run upstairs to put on a costume and make sure everyone was sitting in our living room before I'd make my main entrance to perform a song I'd make up on the spot, accompanied by whatever dance moves came along with it. Right from the get-go I loved to perform and make people laugh. I eventually had to share the spotlight when two sisters and a brother came into my life… well, sort of.  I continued to put on shows but would make my sisters be my back up dancers. I adore being a part of a big family because it is always a life full of laughter and chaos.
Growing up I loved making jewelry, gardening with my mom, playing Barbies, biking, and always doing something with music. I remember having a journal, but not a journal that I would use as a diary, but instead for writing music and making up song lyrics. In the first grade I began piano lessons, and continued for few years. I remember dreading going to lessons, but I appreciate knowing how to read music now.  In my down time these days, I love finding new songs to learn on the piano for fun, and one thing that has never changed since my youth is my passion for dancing.  I was always dancing, whether it be at home in the living room, perfecting my technique in the reflection of the windows, or training in the studio.
The town that I grew up in is so small that I had to travel to a neighboring town for middle school and high school. In fact, my high school accommodated four surrounding towns. My bus ride was approximately an hour long, which meant waking up at 5:45am to catch the 6:20am bus for a 7:25am bell that signified the start of middle school. That meant that if I ever left a book at home and called a parent to bring it up to me, it was a "too bad, so sad." It was typical to pass about three farms and multiple acres of open fields on the way to school, and you always knew if it was going to rain if you saw the cows laying down that day. In high school, my friends and I used to make road trips to go to the mall or the movies for fun on the weekends because we didn't have any of these places in our own town. However, growing up on the CT shoreline meant we had lots options for beaches. Many of my summer days were spent at the beach and at night we gathered around the bonfire. My home in the neighborhood was the one with the best yard for outdoor games, which meant game on for manhunt, capture the flag, and backyard wife ball for everyone on the block. We also were graced with hills perfect for sledding, so any day we woke up to a snow day from school, it was an open invite to all the kids in the neighborhood to grab their sleds and meet our the backyard.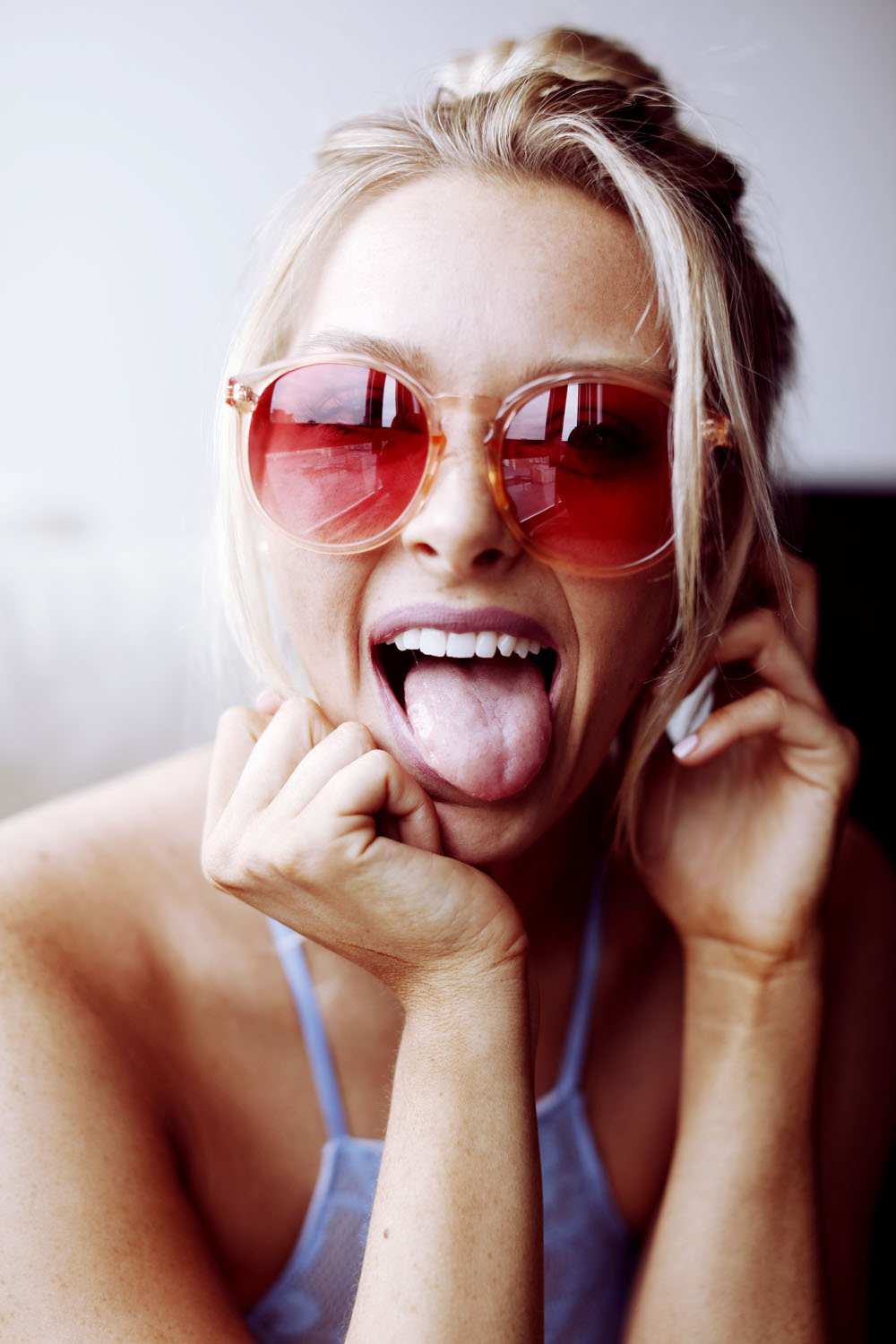 "Her healthy habits have definitely influenced the choices I have made when it comes to food and fitness over the years"
At what age did you start dancing?  What inspired you to become a cheerleader?  
I took my first ballet class when I was 3, and from that day on I haven't stopped moving my feet to the beat. I began competing nationally when I was 7 and continued until I was 18. I was also invited to join the high school cheer squad when I was still in the 8th grade. I don't think I had ever been so nervous for a performance in my life when it was time to perform at the high school pep rally as a small middle-schooler (talk about intimidation).  A typical day consisted of going to school then straight to my dance studio.  Once I made the cheer team, it was school, cheer practice, then off to the studio for dance. By the time I got home it was dinner, homework sleep and repeat. The only times and places I would travel to would be whenever and wherever competitions or nationals would take me. I trained on my free weekends at Broadway Dance Center in NYC where I was hailing cabs and always in and out of grand central at a young age. And It didn't just stop at cheerleading and dancing; Sophomore year of high school I decided to tryout for the varsity lacrosse team. When I called to tell my mom what I was doing, she responded by telling me she would get me a blanket to warm me up while I sat and watched the games from the bench. I must admit, my mother always had a way with words to encourage me to do better and prove her wrong. Whenever I learn something new, I always want to perfect it and fully understand the art and techniques to be successful. With this drive, I ended up landing a position as a starter for the varsity team and graduated as one of the team captains by my senior year. So when football and basketball season ended, lacrosse season rolled around which changed my after school schedule from cheerleading practice straight to the studio, to lacrosse practice then changing in the car from cleats to dance shoes. With constant training and traveling while still being a student, I quickly learned what time management was all about. I never wanted to quit anything I started, so in order for me to have been successful in everything that I wanted to continue to stay involved in, I had to manage my time wisely from the start. I have always loved being a part of a team and being (extremely) busy.
Once I left for college I was eager to find out when tryouts were for the lacrosse and the dance teams at my school. But once you're in college, you can't juggle two teams and school work, no matter how well your time managing skills are. I played lacrosse the first half of my freshman year and felt empty without dance training in my life. I can confidently say that I think I was one of the only women to have put down her lacrosse stick to give it up to be on the dance team. I auditioned for the dance team and was able to continue my love for performing by dancing at our college basketball games, pep rallies and private shows.  I also used this time to train for a team I knew I wanted to be a part of since I was 15 years old… the Patriots Cheerleading Team. Although I grew up a Giants fan, they have never had a professional cheer team, which led me to research what it took to be a part of the New England Patriots Cheerleaders. Growing up as a dancer, there were many different routes to choose in pursuing dance professionally, and I knew I wanted to take my talents to the NFL field. I wanted to be in an electric environment and perform week to week for 70,000 fans.
Tell us about your journey of being a cheerleader for the Patriots
Being a Patriots Cheerleader has always been a dream of mine. I wasn't going to stop auditioning until I read my name on that roster, which led me to auditioned two times before I was finally selected. I will never forget the feeling I had when I was chosen, it was as if my body went numb. When you give something your all and train year-round for that one moment to read your name on the team list, it's an unforgettable feeling when it finally happens. I was constantly refreshing Patriots.com the last night of bootcamp once I went back home. I exhausted the refresh button and just waited it out. I got a phone call from an unknown number and answered it thinking it would be a phony 'congrats you won a cruise' automated phone call. It was a "congrats call," but from a veteran cheerleader who called to congratulate me on making the squad. It was one of the first times in my life that I was actually speechless from all the talking I do. I was so anxious to run to the living room where my family waited for the news that when I got to them I was still speechless and just smiling ear to ear. I finally turned to my dad and told him he was going to have to convert from a Giants fan to a Patriots fan this year, or else he wasn't going to watch his daughter on the sidelines!  
The feeling of being selected is so exhilarating because the audition process becomes a lifestyle that you want to stay a part of. If you continue to advance through the stages of the audition, it accumulates to about a month long period of tryouts. It starts off with a full day of preliminary auditions where we free style, perform technique and learn choreography that we immediately perform for the judges. Women are cut throughout the day, and if you're still left standing by the last round, you're invited to finals. Before advancing to finals we all meet with the director of the team for an interview, then proceed to prep for finals the following week.  There, we are judged on physical fitness, solo rounds, choreographed dances, and public speaking.  At the end of finals, a list is read of women who advance to two weeks of boot camp. At boot camp we train with the team trainer, learn routines, run all the ramps of Gillette, and practice media training. By the end of the month you develop relationships with the girls you've been training with and become invested in everything it takes to make the team. All in all, the feeling of reading my name on the roster was one I'll never forget.  
Every year you have to re-audition. This really puts your position on the team into perspective and reminds you to never take that spot for granted. I wanted it bad before I knew what it was like to be a Patriots Cheerleader, so once I had a year to really be in those shoes, it made me want it back that much more. I had experiences of a lifetime in just my first year alone. I was named cover girl on my first ever swimsuit calendar trip to St. Lucia, was selected as one of four girls to go on the NFL tour to China, and to close out my second season, I spent a week in Phoenix for the Super Bowl.  My first exciting moment after making the team was walking into Gillette Stadium for our home opener.  I had worked for years to look into that endless sea of cheering fans from the sidelines. That first performance in the middle of the field was such a rush. And just when I thought that couldn't be topped, I had the chance to perform on one of the biggest stage in America at Super Bowl 49.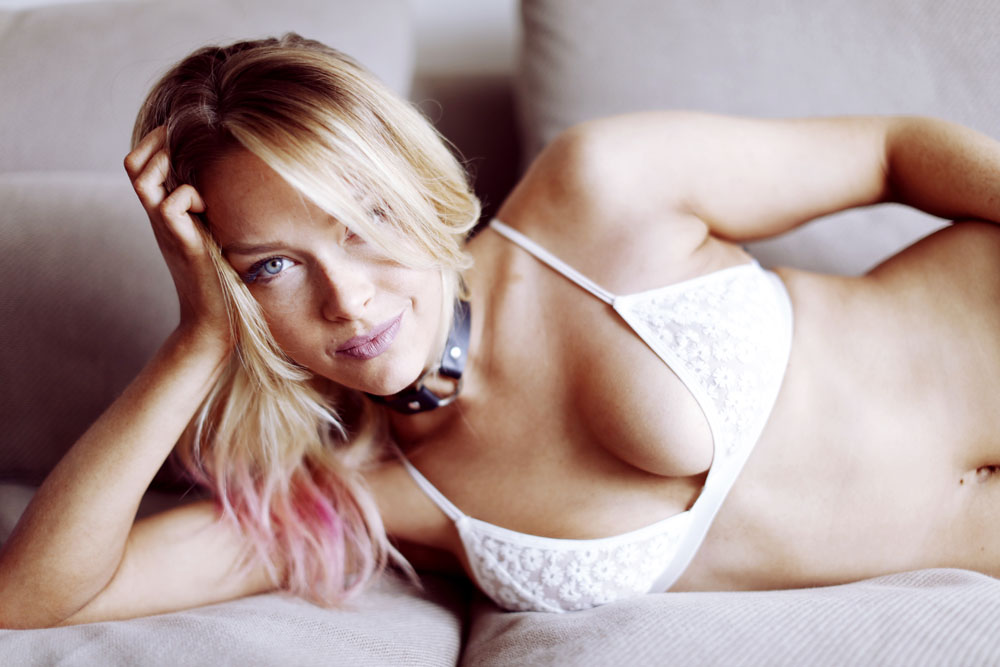 "I have learned that with a positive mind and a positive attitude, daily tasks to big projects, your workplace to relationships can be reversed for the better."
Tell us about your experience in China and Hong Kong for cheerleading, what did you learn from that experience?
Being able to combine dance and travel, which are my two favorite things in life, was the experience of a lifetime. I was so honored to have been selected as one of only four women on the team to go on the 2-week NFL tour to China and Hong Kong. I remember going to pick up Chinese food with my dad and I always went inside with him so I could stare at the 'cool wall'. This cool wall had a piece of the Great Wall of China on it, and still to this day I cannot believe I walked the steps of the Great Wall. I explored so many places and met so many incredible people there, all while learning so much about their culture and values.  But one of the greatest things that I learned and took away from my experience there was that dance is truly a universal language. Between Hong Kong, Guangzhou, Beijing, and Shanghai we traveled to different international schools and football games where we worked with young women who were eager to learn proper technique and new choreography as a dancer or cheerleader. We worked with young women from elementary to upperclassmen in high school.  These women understood very little English or none at all, but when we stood in front of them teaching hours of choreography, the outcome was nearly perfect. It was incredibly touching for us to watch them perform with so much enthusiasm and pride. It reminded me why I do what I do, and why I love the art of dance so much. There was one cheerleading team in Beijing who we worked with to choreograph a half time routine, and once they finished their piece, they ran off the field towards us with open arms and happy tears.  They were just so thankful to have worked with us and we were even more thankful to have had the honor to be the women to inspire them to keep doing what they love.
You said you studied communications and was interested in broadcast journalist.  Can you tell us about what inspired you?
My interest for the world of communications all started when I was in middle school. There was a journalism class offered and it was the class I would look forward to everyday.  By the time I was in high school, there were so many different classes offered for the field of communications and I knew I wanted to learn and complete them all before graduating.  Every morning in homeroom we would tune into the 'Morning News' that was broadcast from our high school's television studio. I was always so fascinated over the hosts of the show and knew I wanted to be in their seats one day. I eventually landed a hosting position for our school news and would report to the studio before the start of homeroom every morning. High school is where I learned how to shoot and edit packages, the basics to becoming a good reporter, the fundamentals of behind the scenes work in the studio, and even some directing tips. I learned about working the lights, audio boards, directing in the studio, and the responsibilities of a floor director. I learned camera work, recorded my first voice over, and learned how to read a teleprompter.  Little did I know, that was a skill that I was lucky to have mastered when I was 17 years old because to this day, that skill comes in handy.
Without hesitation, I applied for colleges with a major in Communications. I went on to study communications and landed the position as one of the anchors for my school's network show, News22.  Today, you can find me as a fill-in for Rhode Island's morning show, "The Rhode Show", hosting events for NESN's 'Dirty Water TV' in Boston, or emceeing at different venues.  I also had the opportunity to learn more reporting skills at CBS in Boston, where I would watch and study how Steve Burton would report on sports. He also took the time to work with me one-on-one to better my speaking skills on camera. Between working with professionals in the field, having spoken on behalf of the Patriots Cheerleaders for different appearances, and studying the field in school, I've learned a lot about working as an on-camera host, and I've found that I enjoy entertainment news and lifestyle the most. Doing work on sets for lifestyle channels allows you to improv and not read straight script off the prompter all the time. You can talk fashion, fitness, food, music, sports, and relationships! I love to study Gulianna Ransic and Maria Menunos the most when it comes to their reporting skills. They are so fluid and natural, so I wanted to do my best to tap into their habits when it came time to interview Maria myself. And without a doubt, that was my favorite interview I have ever done, and at the same time the first one that had me shaking in my boots (she's an idol of mine)!

"The transition from cheerleading to modeling was a breeze. As a Patriots Cheerleader, you're a performer, and always in front of a camera or an audience. When modeling, I find that it is like dancing in front of a camera."
When did you start learning how to be a fitness instructor?

My parents met at a gym in the 80's and my mom managed a World Gym while she was pregnant with me. My God mother was also a body builder so basically, fitness runs in the family. The meals my mom would always prepare for me growing up were always healthy and homed cooked. Her healthy habits have definitely influenced the choices I have made when it comes to food and fitness over the years. Since my siblings and I have grown up, she was eager to get back in the fitness industry and now manages a gym again.  So visits to mom at the 'office' always end with a workout.  As a trained dancer, endurance, flexibility, and physical fitness have always been a key to success in my field. Therefore, cardio, weights and stretching have always been a part of my lifestyle.  After I resigned as a Patriots Cheerleader, I was introduced to the workout classes called barre. Barre is a low impact workout inspired by ballet, pilates, dance and yoga.  And what I love most is that the workouts are choreographed to upbeat music. The music moves the workout along, making it feel like a choreographed workout.  Before you know it, you pushed through 60 minutes of a full body workout concluded by a meditating cool down.  After my first class I was hooked and knew I wanted to train to become an instructor. Once the training was completed I couldn't wait to put together my playlist to motivate others to get into the best shape of their life. Positive energy is contagious, and I always looked forward to classes with my clients. Currently I have taken a break from teaching while I pursue modeling.  This hiatus from the studio has given me more time to travel and focus on my career with modeling right now.  What's great abut barre is that this workout can be done in the comfort of your home and requires little to no equipment so that I can keep toning my body while traveling.
What made you decide to model instead of becoming a broadcast journalist?  How was the transition going from cheerleading to modeling?
I have been studying and working in TV studios since I was in high school.  I still work reporting into my life, I just do not do it full time at the moment. Growing up I would go to castings for commercials and print work, and had so much fun being on set. I knew I wanted to pursue modeling but I felt discouraged as I grew older. The way the media portrays what the ideal model should look like did not reflect the way that I viewed myself. But boy has the industry changed these days, and I could not be more proud of how it is evolving. I had the oppurtunity during New York Fashion Week to speak with supermodel Ashley Graham, and was able to personally thank her for speaking out about changing the modeling world in embracing curves, being loving and being proud of your body. Around the time that I came across this woman and what she stands for, I finally decided to bring my portfolio to my first agency in hopes that they would want to represent me…and I am now happily represented by Maggie Inc.! I am now excited and look forward to finding representation in other parts of the country so I can continue to travel, work, and meet more incredible people.
The transition from cheerleading to modeling was a breeze. As a Patriots Cheerleader, you're a performer, and always in front of a camera or an audience. When modeling, I find that it is like dancing in front of a camera. You have to be fluid with your poses and change the expressions in your face just as you would while performing.
What was the last thing you learnt about yourself?
I have learned that with a positive mind and a positive attitude, daily tasks to big projects, your workplace to relationships can be reversed for the better. I believe in the law of attraction and if you surround yourself with hardworking electric people and think and believe in positive outcomes while working hard with those beliefs, your life will sprout with new opportunities and success.
What is your opinion on true love?
I believe that true love is sincerity, honesty, devotion and a sense that your heart will grow and be happy with someone that mirrors your same values. It's not being fearful if the other person cares. You just know you're cared for no matter what. It's a chemistry and a bond that almost feels indescribable and unbreakable.